Collaborating with developer JDS Development Group, Dolce&Gabbana has revealed its inaugural real estate endeavour in Miami - 888 Brickell. The project aims to become the city's highest structure, measuring at 1,049 feet. 888 Brickell presents 259 unique homes thoughtfully crafted by Dolce & Gabbana, in addition to a luxurious 5-star hotel.
This comes at a time when D&G is building fantastic momentum worldwide off the back of their showstopping Alta Moda events in Puglia and having recently signed Maya Jama as the face of their Autumn/Winter campaign.
A striking new addition to the Magic City skyline, 888 Brickell's façade is designed in collaboration with architects Studio Sofield, features an elegant and restrained combination of ivory travertine and matte black steel beams that give the building an expressly vertical appearance, setting it far apart from its neighbours.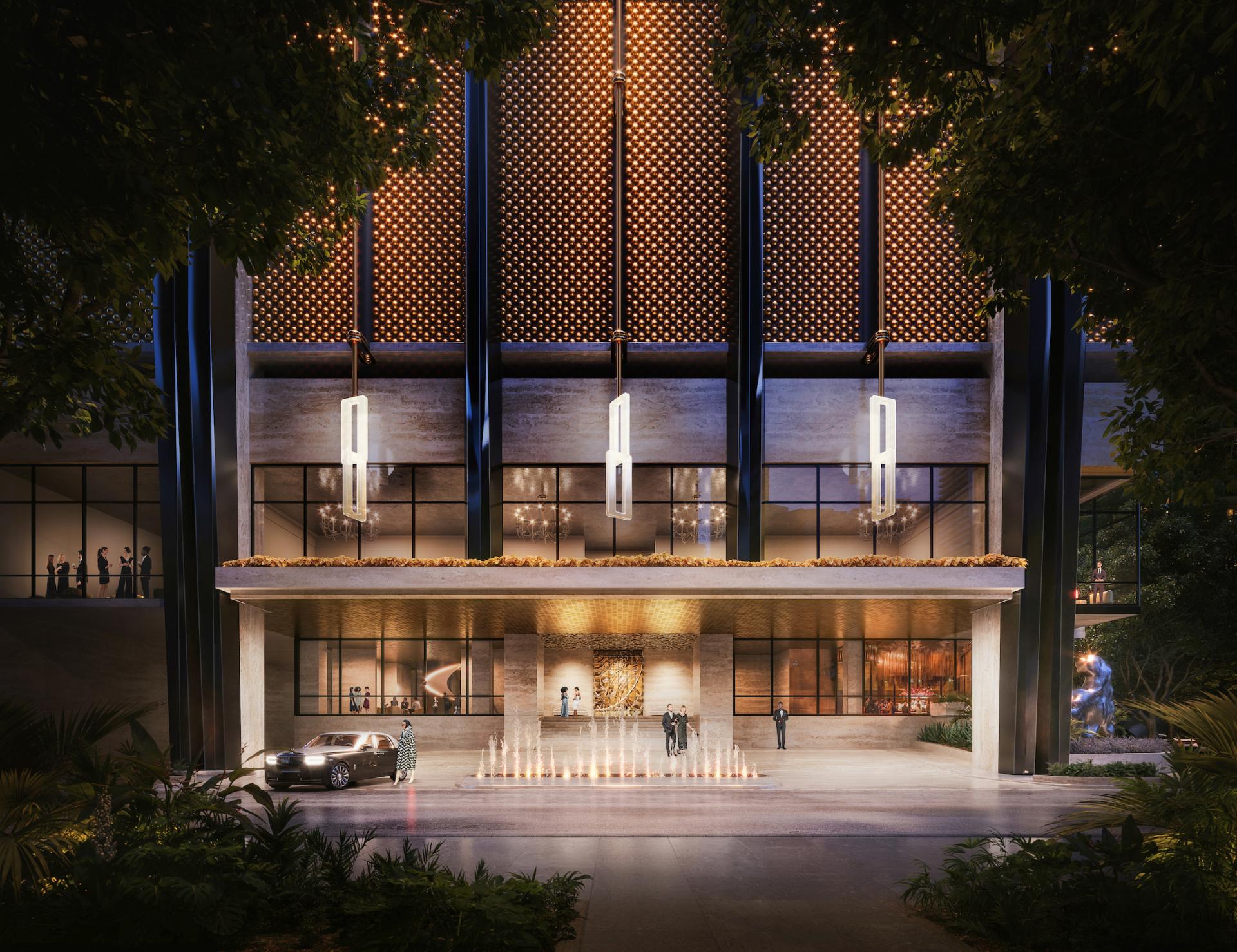 The building boasts a stunning gold beaded "necklace," inspired by modernist skyscrapers and Milanese mid-century design and fashion. Each of the 259 residences, offering one to four bedrooms, has been expertly curated by none other than Domenico Dolce and Stefano Gabbana themselves. Only the finest, bespoke details have been included, from unique hardware to rare wood and stone materials, as well as meticulously crafted furniture and millwork. With sophistication and elegance in mind, every residence at 888 is a turnkey offering, exuding refinement and quality to the highest degree.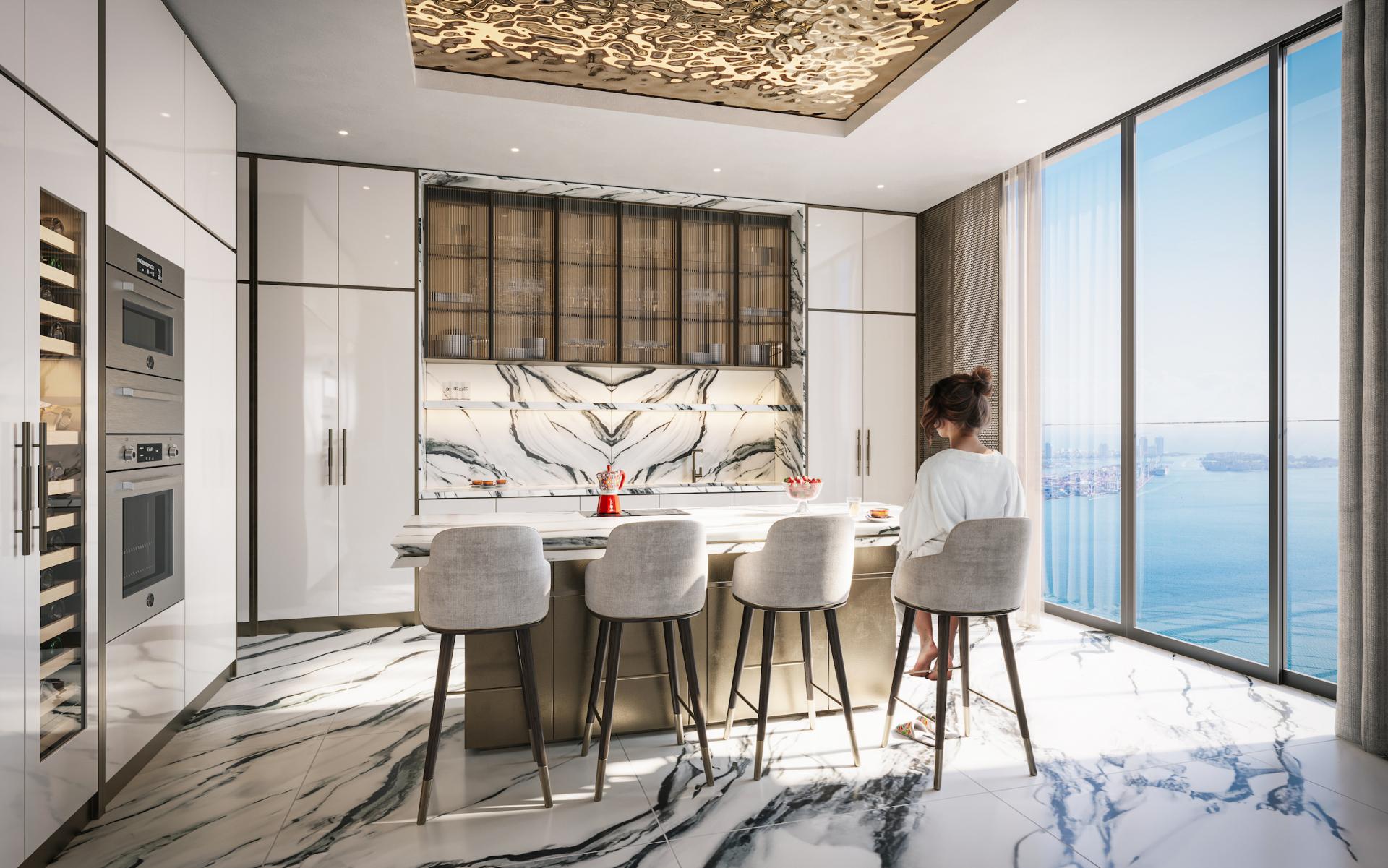 888 is the epitome of a lifestyle-driven development, featuring a world-class hotel and 259 uniquely furnished private residences by none other than Dolce & Gabbana. It is the ultimate combination of elevated residential living and hospitality, resulting in an unprecedented offering. Spanning eight floors, 888's extensive suite of amenities focuses on providing opulent experiences in entertaining, sports, leisure, wellness, fitness and dining.
According to 2022 Miami Association of REALTORS® and the National Association of REALTORS®, Miami's real estate market continues to be a top choice for residential investments, with a 25% year-over-year increase in foreign buyer residential purchases in 2022, and notably 61% of foreign buyers purchase a property only two times or less after visiting.
Recommended Articles:
Inside a US$6 Million Art Deco-Style Florida Home with European Features and Colourful Accents
Head inside the new Prada pop-up café in Harrods, London
ÀNI Sri Lanka Resort Offers a New Wave of Luxury
Follow Home Journal on Facebook, Instagram, YouTube and subscribe to our Newsletter.