Time seems to stand still at this remote, yet superbly connected private resort perched on the southern brink of Sri Lanka.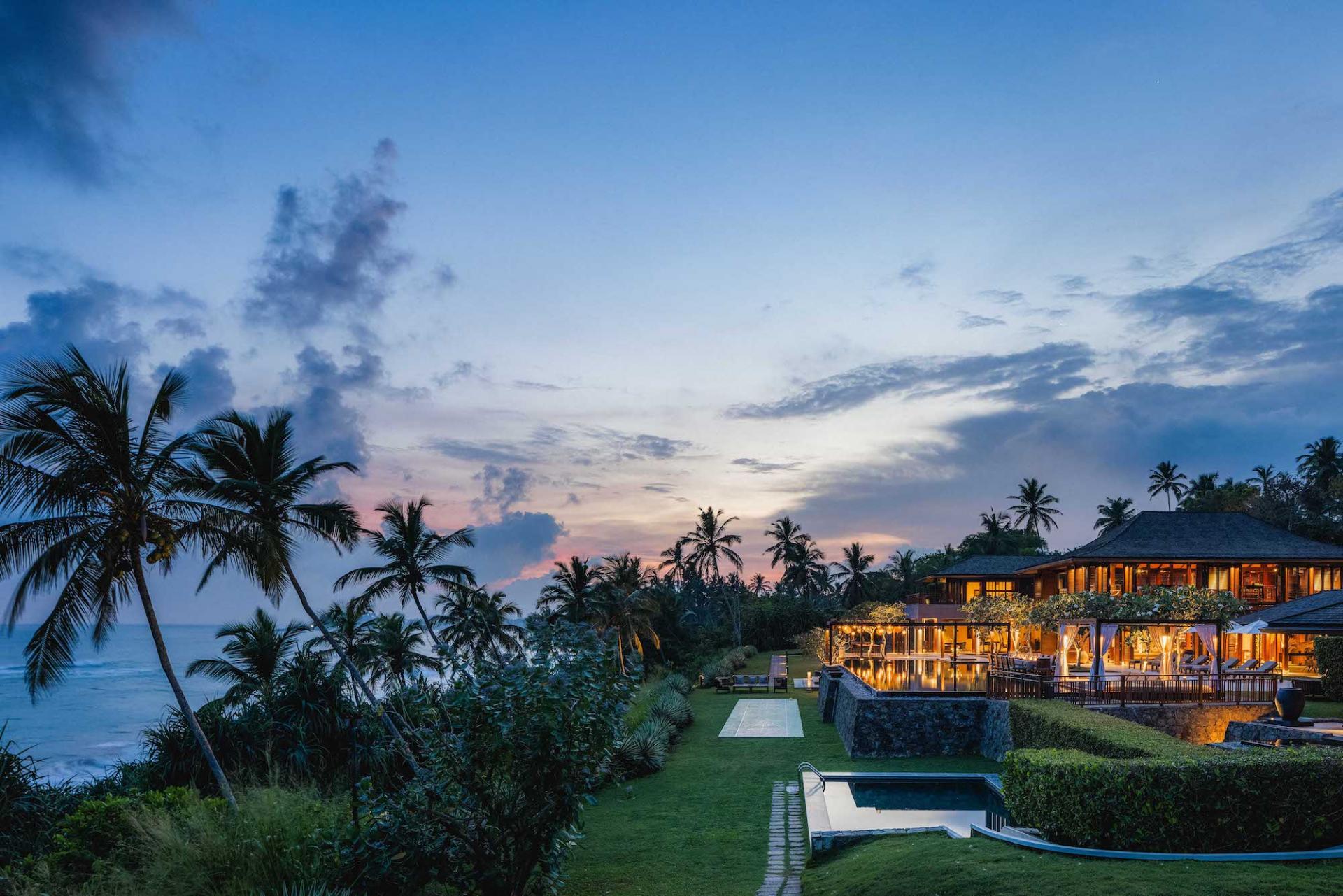 For highly strung Hongkongers such as myself, the notion of indulging in a morning yoga class facing the Indian Ocean, an afternoon's Ayurvedic massage while showered in gentle gong chimes, and then a lavish dinner while floating on an infinity pool serenaded by sea waves has always seemed the stuff of some far-off dream. That was, until I discovered ÀNI Sri Lanka.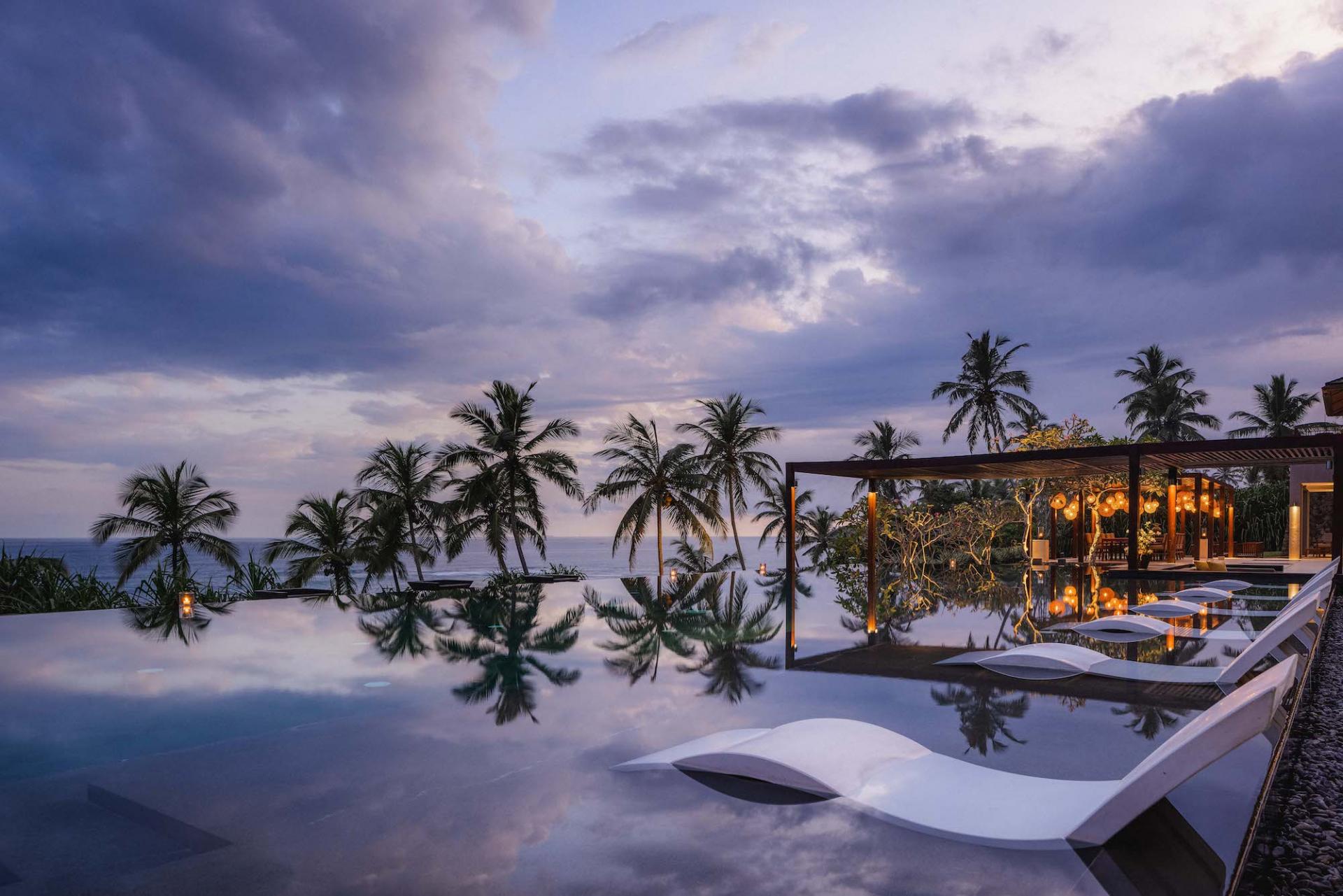 Poised on the edge of sprawling miles of untouched palm-fringed beach, the 15-suite ÀNI resort spans a generous 4.5 hectares along the Dickwella coastline in southern Sri Lanka. While it's a few hours' drive from the nearest airport in Colombo, venturing deep into destinations delivers higher exclusivity, fewer crowds, and a golden chance to get up close and personal with nature.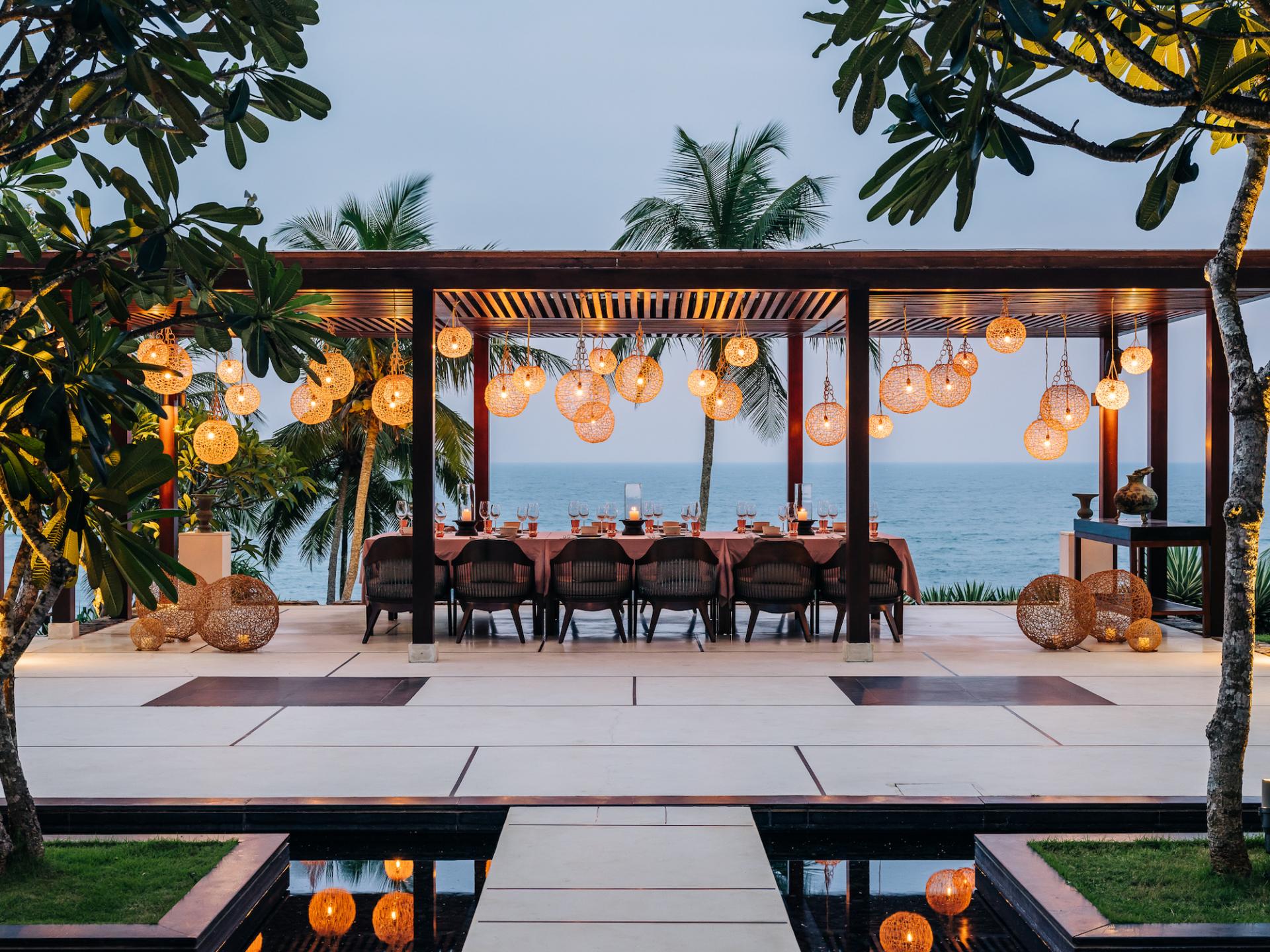 The Stay
I arrived via the resort's tuk-tuk on a balmy afternoon, with the air fresh and crisp. The semi-open arrival hall overlooking sparkling ocean waters greeted me with gentle sea breezes that offered a hint of the Zen-like tranquillity that was to follow.
After a refreshing welcoming coconut drink, I was ushered down a verdant slope to a bungalow clinging to the edge. Like all the ÀNI suites, mine featured a commodious sheltered private outdoor space fitted with plush chaise lounges. However, this one (as is the case with two other classic suites and four split-level suites) boasted an enticing extra - its very own infinity plunge pool.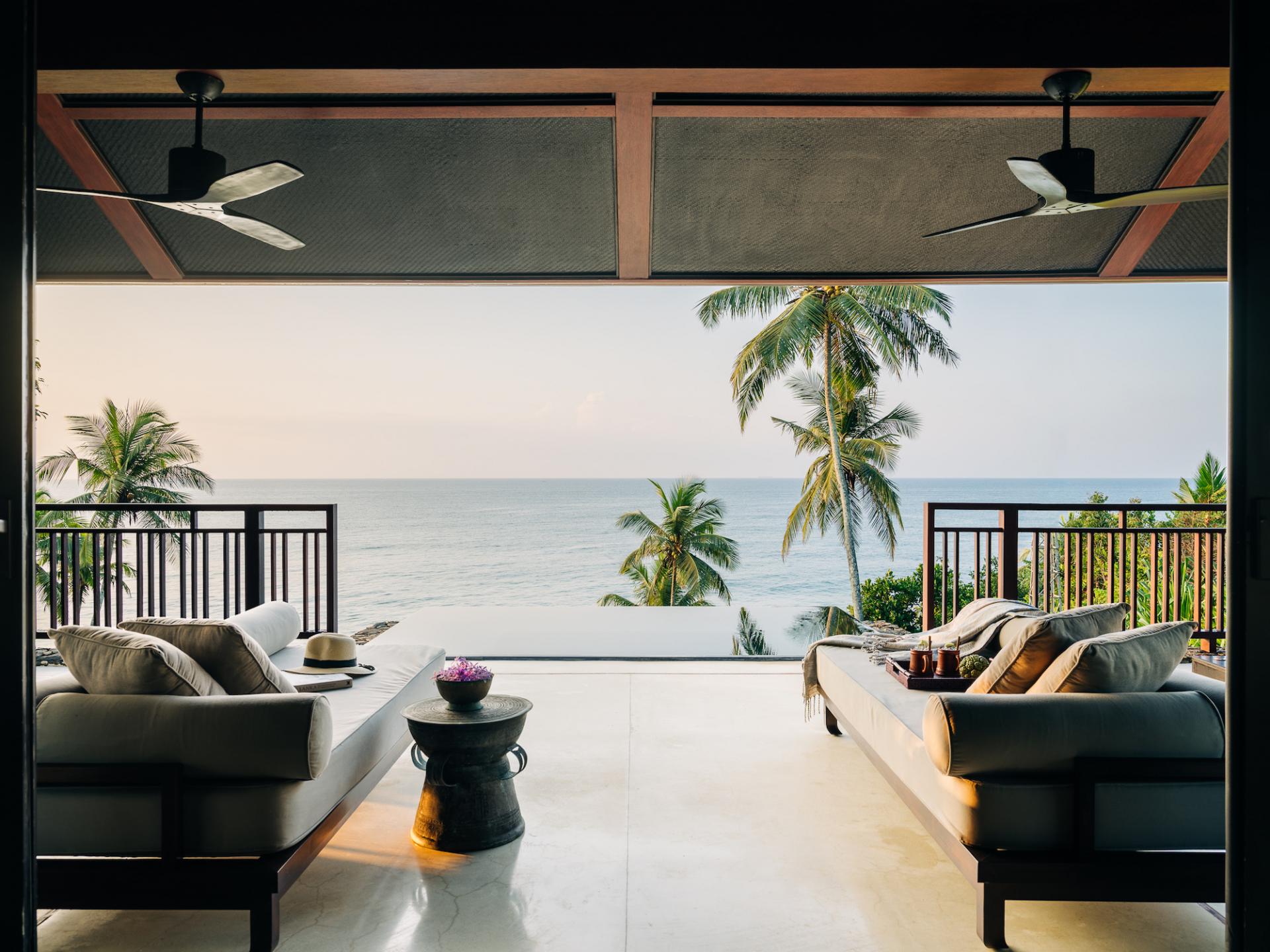 This secluded slice of luxury quickly became my favourite retreat. Here, for the first time in memory, I found myself entirely at ease, guilt-free in doing absolutely nothing. And, as I lounged on the recliner and simply stared into space, I realised that nature also has its own unique voice, communicated through the humming of birds, the whispers of sea waves, and the gentle rustle of palm trees.
The complimentary jar of coconut crisp in the room was a nice touch. Paired with a glass of avocado juice on the rocks - or the local arrack-infused Everlasting Summer cocktail - it inspired a rejuvenating afternoon stupor.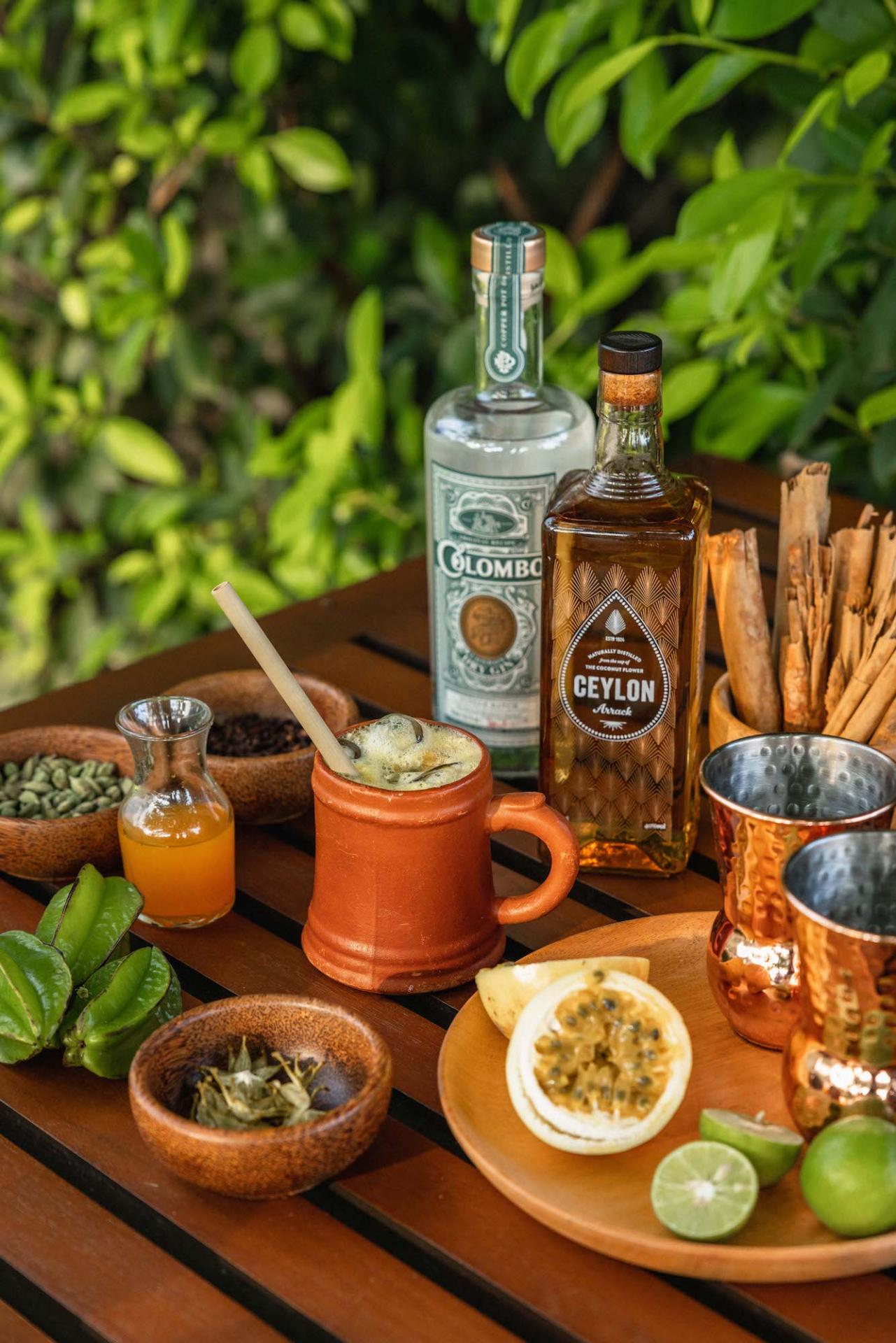 If you're not content simply watching nature unfold from your suite, try the public infinity pools (the resort has two) nearby. With even more chaise lounges, salas, and sunken seats, all with butler services, the pools are the centre of attraction where a lot of fun takes place – and I'm not just talking about swimming. There's also aqua aerobics, outdoor film screenings on the patio, and even what they call a "barefoot dinner", where you dine with your feet soaking in water.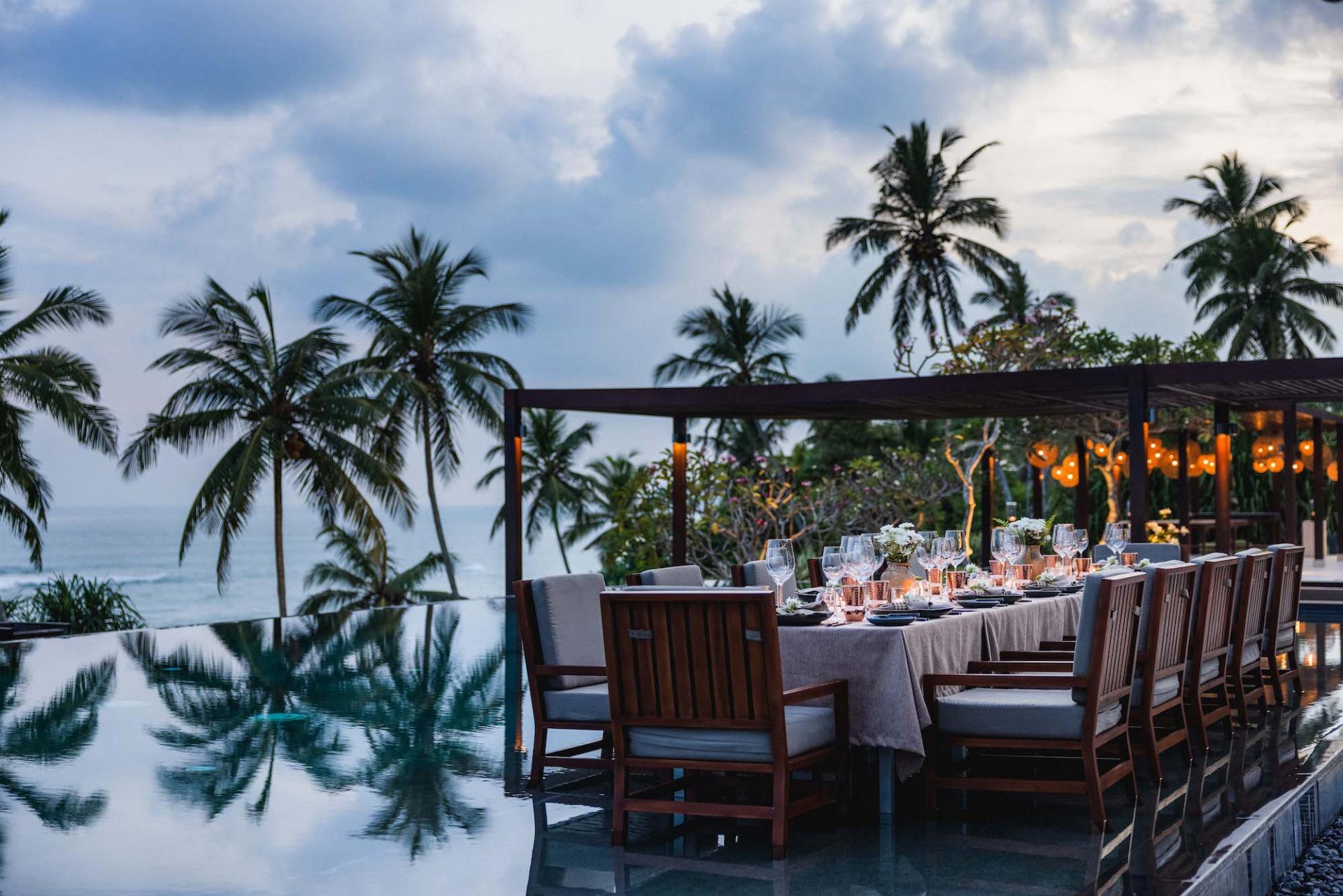 For the more athletic, there are two swirling waterslides, tennis, basketball and shuffleboard courts, as well as a gym room with personal trainers provided, and a plethora of water and beachfront sports (surfing, scuba diving and beachfront volleyball, among others) to keep your schedule full, should the mood take you.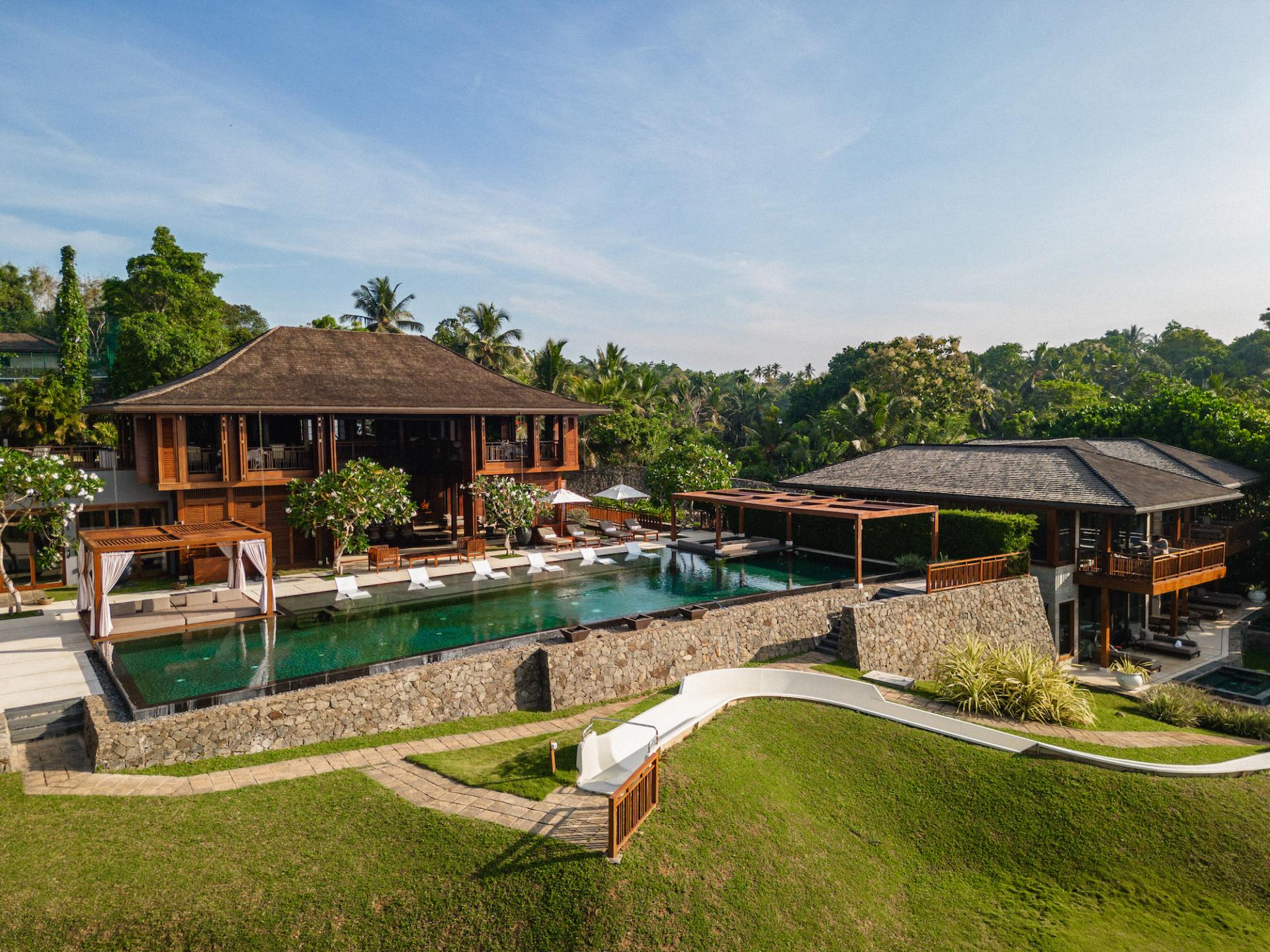 As for me, having failed at almost every round of shuffleboard, an afternoon tea on the lawn was more to my liking. Not to mention the rejuvenating Ayurvedic massage – that most traditional of healing therapies, focused on finding balance in body and mind – where spa manager Manjula suggests treatments based on your physique.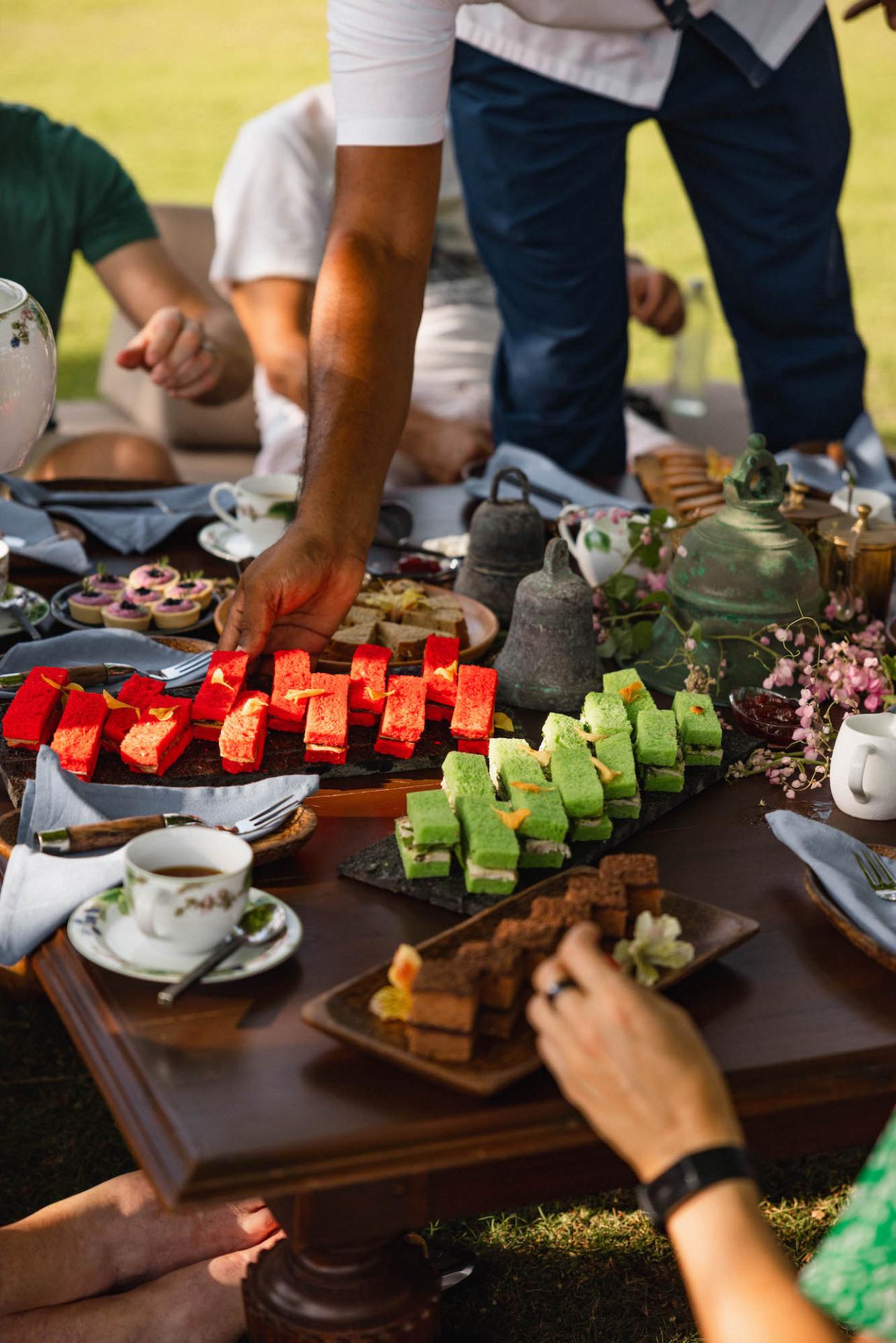 The Ride
As much as I would have liked to have stayed in and enjoyed the spa all (every day), no vacation is complete without some excursions. With the likes of historic colonial houses, ancient temples, ruins, and the placid Mawella Lagoon all within reach, the choice between kicking back at the resort and hitting the road can be a daily challenge - especially when a Mawella Lagoon cruise is on the menu.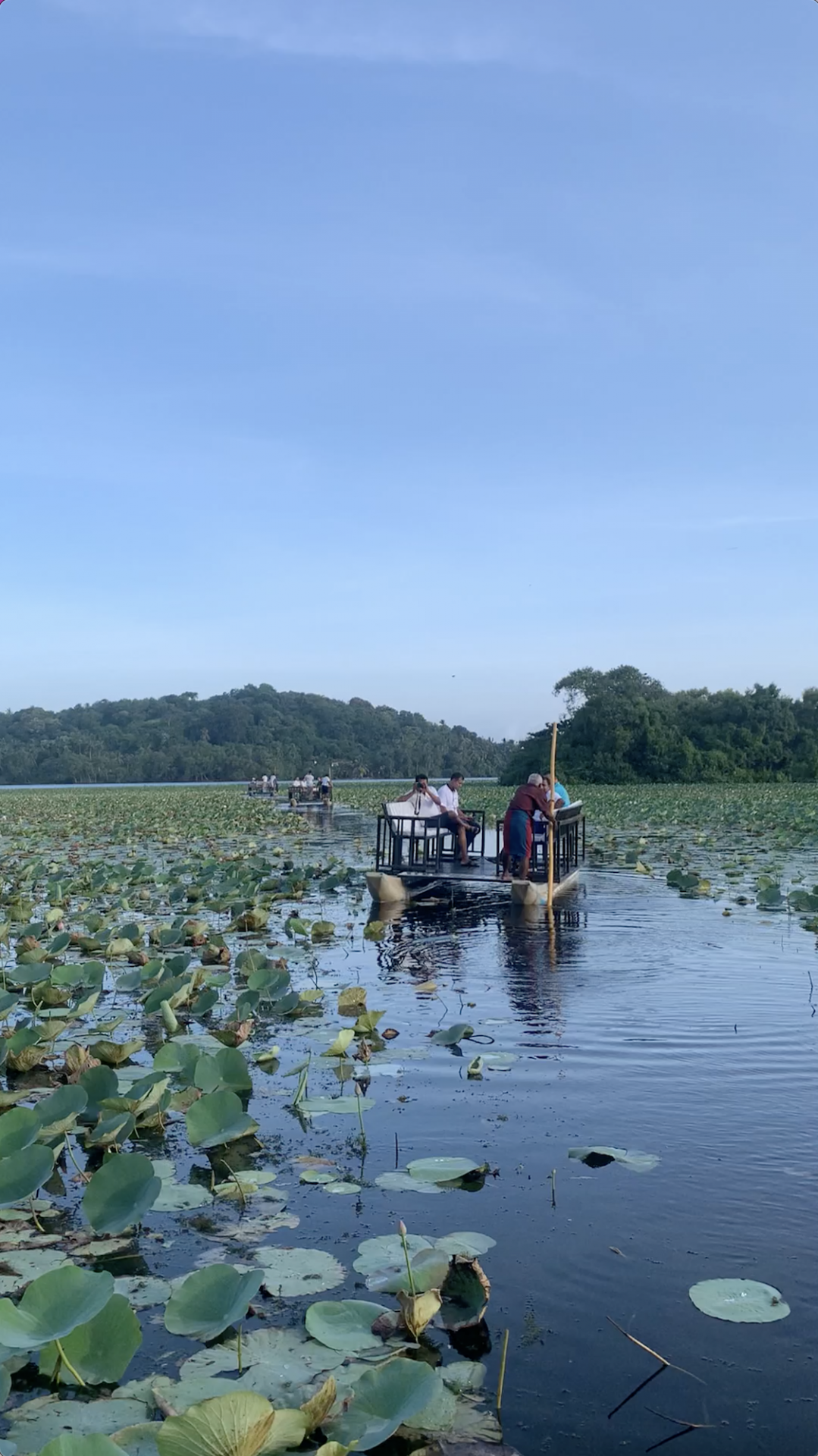 Located in Tangalle, about an hour's drive from the resort, the Mawella Lagoon is known for the diverse bird species taking harbour in the area. It joins the country's many coastline lagoons, varying in size and shape, configuration and ecohydrology, as a celebrated destination for those seeking solitude, along with nature lovers.
Cruising on its quiet waters graced by lotus, mangroves, and other endemic species of flora and fauna (you can even spot bats hanging from tree tops from afar) is an other-worldly experience. Adding to the lure was the free-flowing onboard tropical treats, and the calming flute music performed by ÀNI staff as a finishing touch.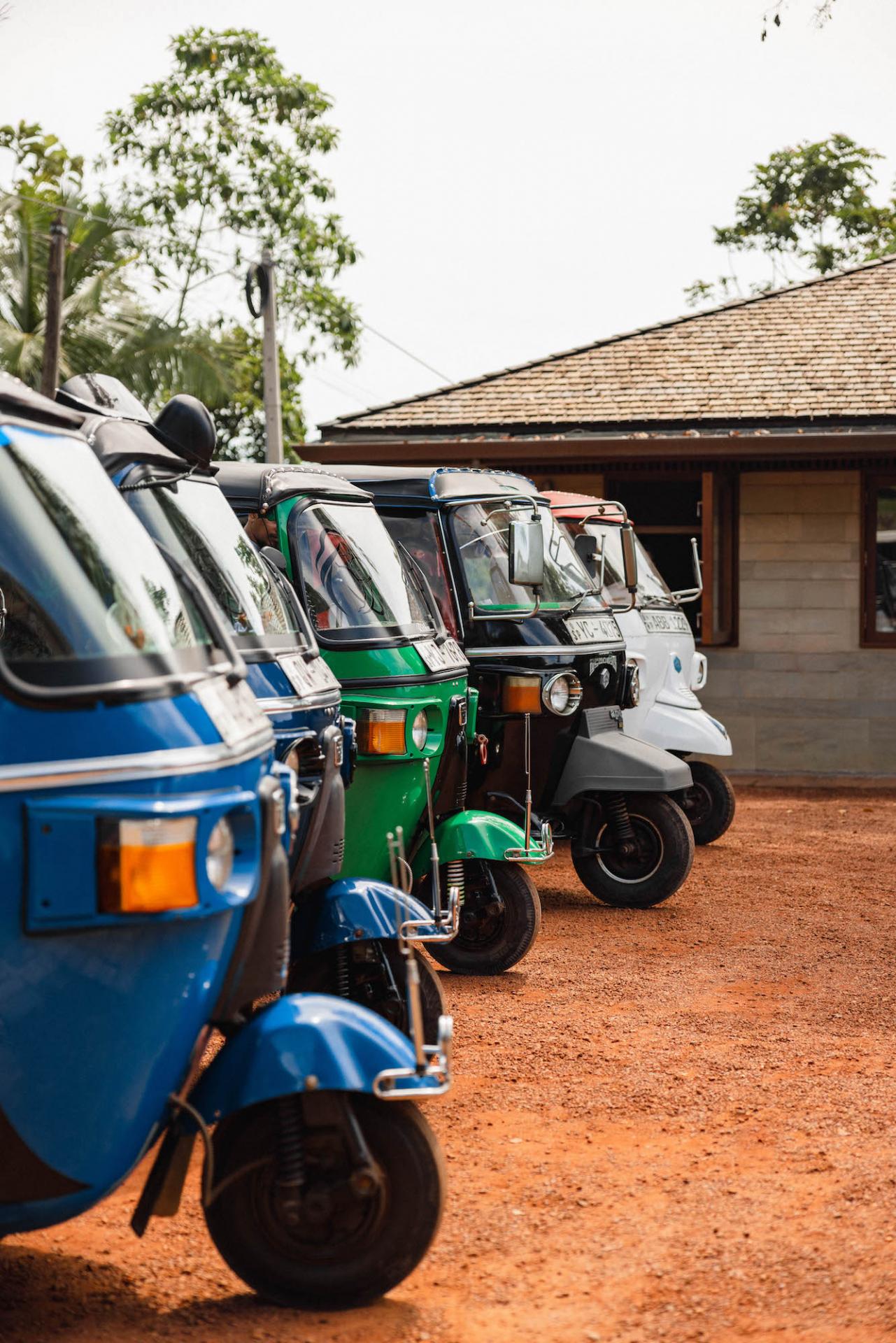 Another must try is the tuk-tuk tour, which curves through colourful villages and rice paddy fields and takes you to points of interest such as the ancient Wewurukannala buddhist temple, an Ayurveda colonial house and a vibrant food market, to name a few.
You can also hop on a private helicopter and head for the tea estates and what's dubbed the Cultural Triangle (composed of the ancient city of Anuradhapura, the Polonnaruwa ruins, the Sigiriya Rock Fortress and the Dambulla Cave Temple), or on a private catamaran that will take you to meet blue whales and dolphins in person. A day trek through the UNESCO-protected rainforest of Sinharaja is also on offer for adventure seekers.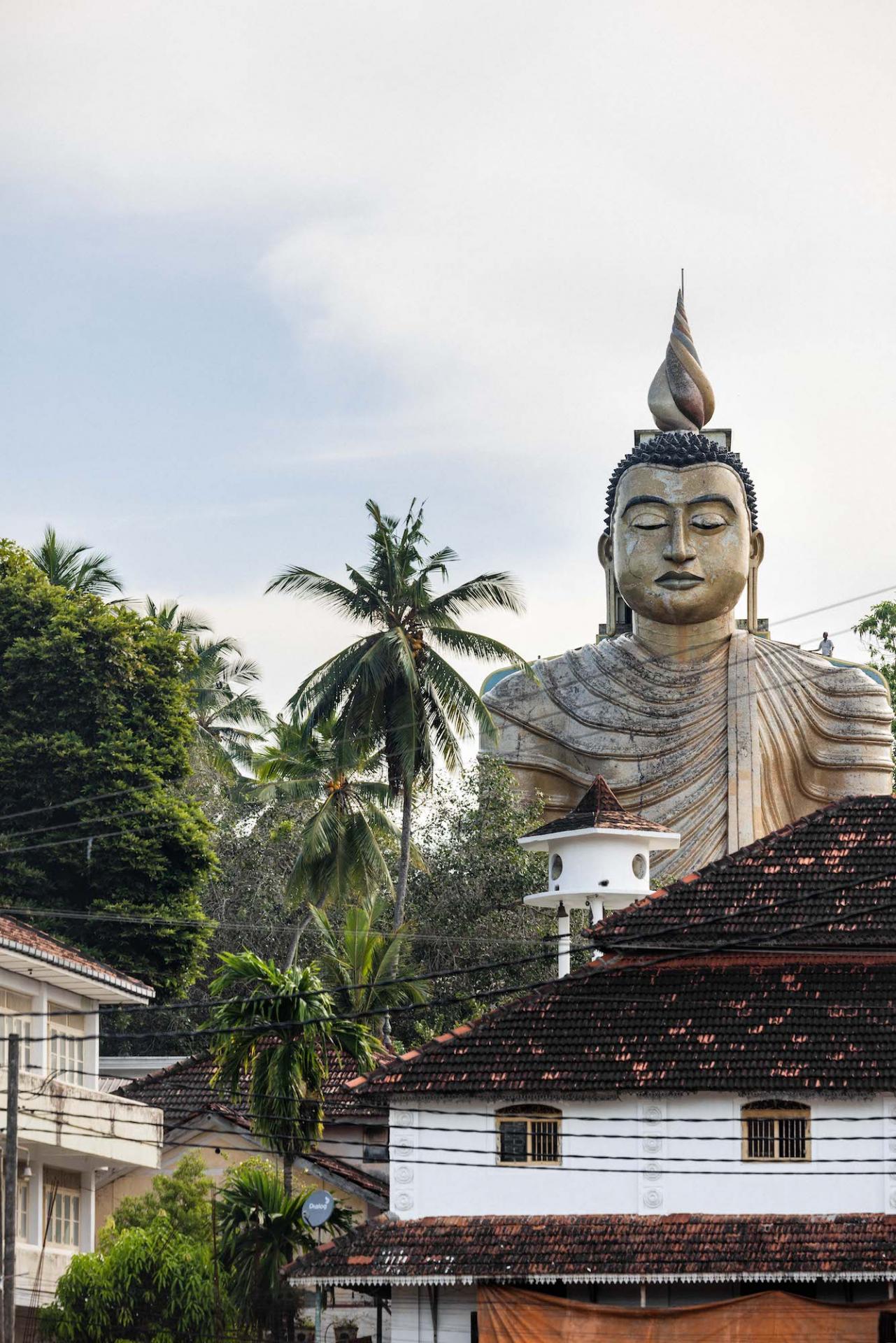 The Design
The resort's design, orchestrated by Paris-based architecture and interior firm AW², takes its cues from the island's tropical landscape and from its thriving community. All of ÀNI's suites are guided by the site's topography, either nestled on slopes or closer to the edge, designed to blend in rather than intrude.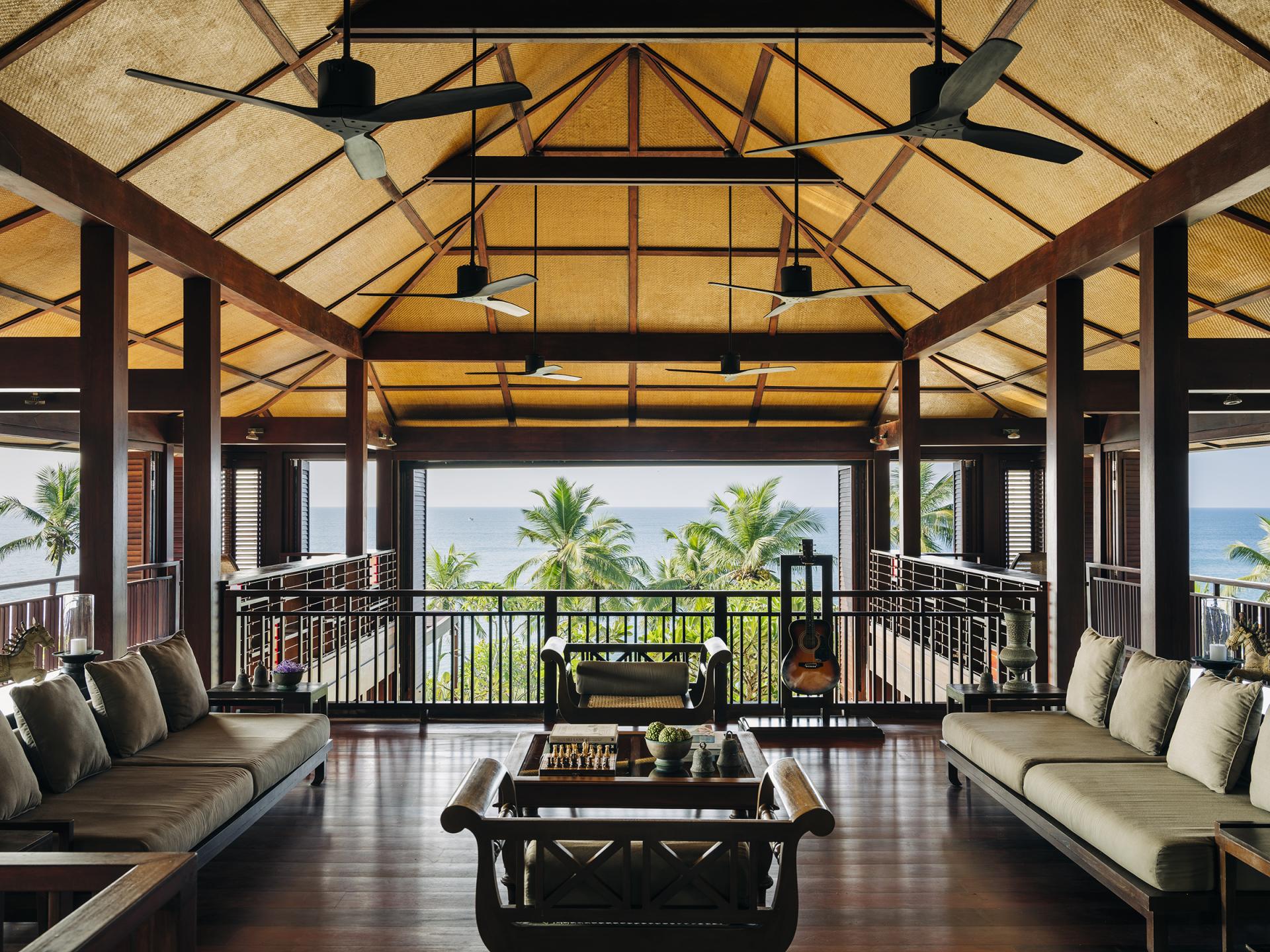 With indoor-outdoor living at its core, the suites are all sea-facing, featuring wide sliding doors and windows to make the most of the vast open sky and the vista. The interior is governed by a natural palette of brown, grey, and beige to blur the boundary between ins and outs, with stronger textures such as rough-cut stones, flamed granite, and soft terrazzo adding visual interest.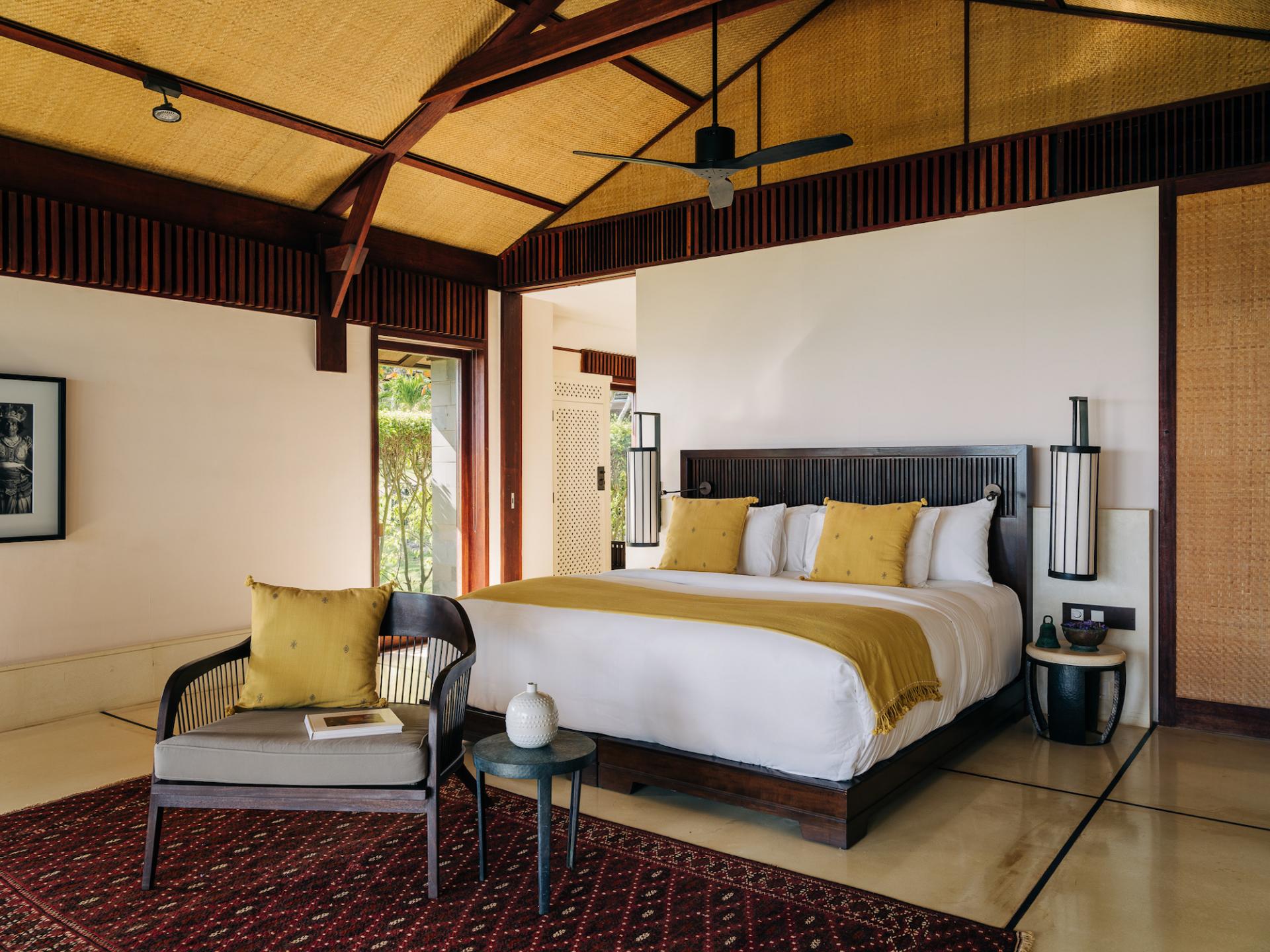 All ÀNI suites are built around two double-height living salas – Villa Monara and Villa Divia. Both are styled in a tropical modern aesthetic, featuring vaulted ceilings, exposed beams, louvered shelters, and terrazzo tile work. Bespoke furniture by AW², made from regionally inspired materials and fabrication techniques, such as the Lanka armchair, is scattered throughout.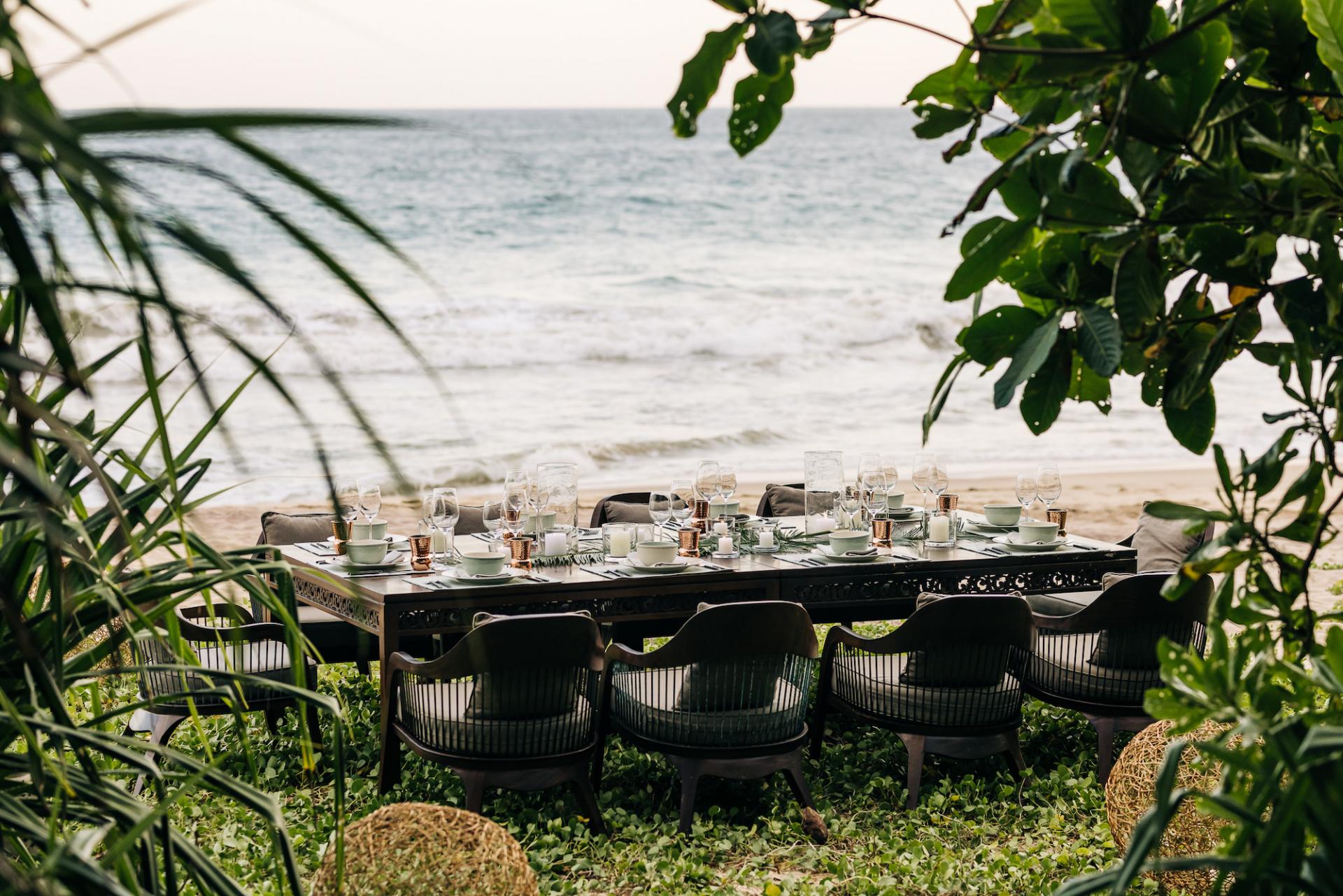 These are the central points that link to everywhere in the resort – to the beach, yoga pavilion, and suites - where endless activities take place, from breakfast and soirées, to traditional Sri Lankan dance performances.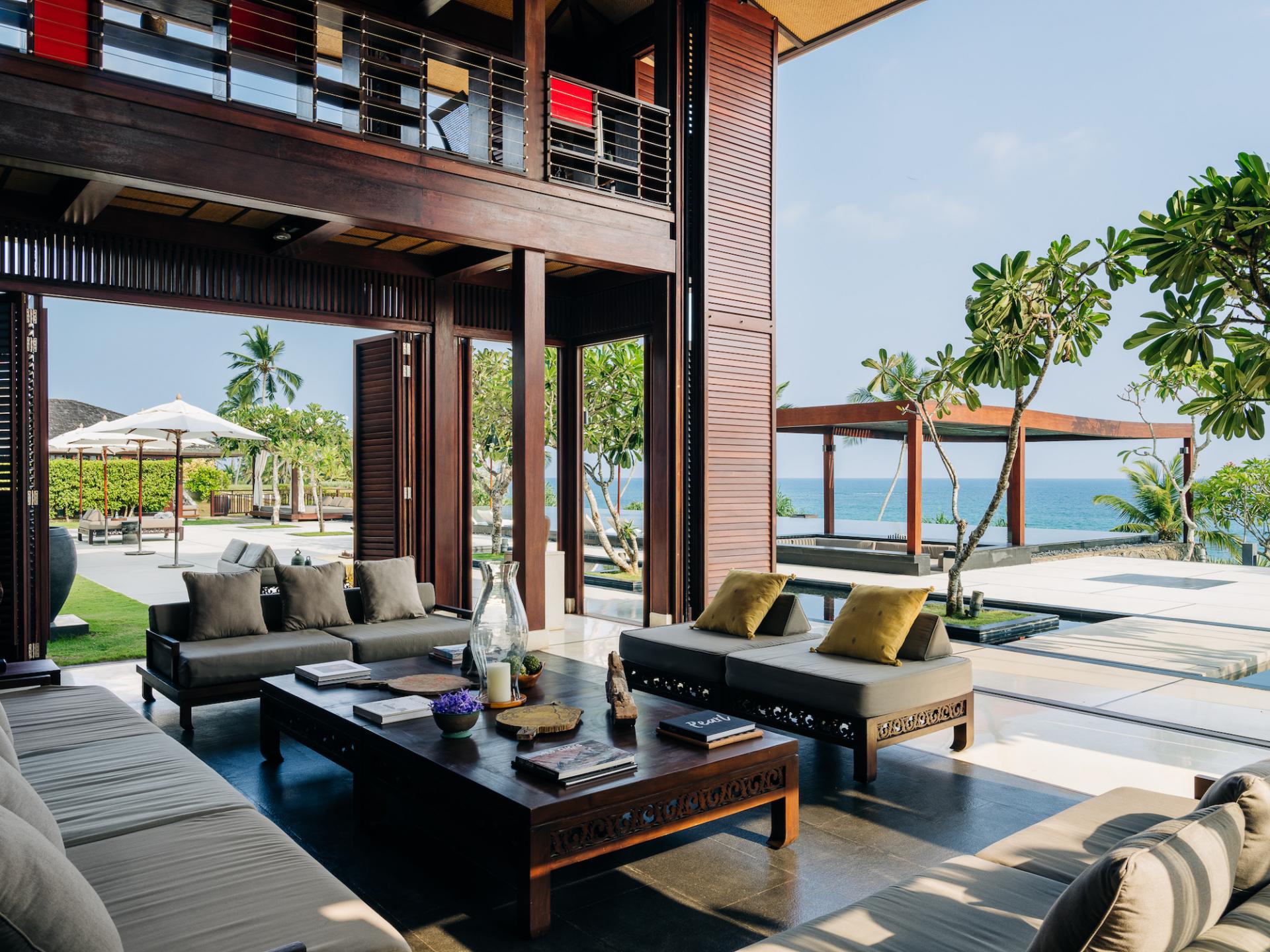 But the real attraction was the people. From the lady who handed me that welcome drink, to the waiter who kept his cool when I asked him (ad nauseam) to take my Instagram photos, to the butler who insisted on cleaning my mud-filled sandals; it wasn't just the warm smiles on their faces, but all those little extras that made the trip all the more memorable and remarkable.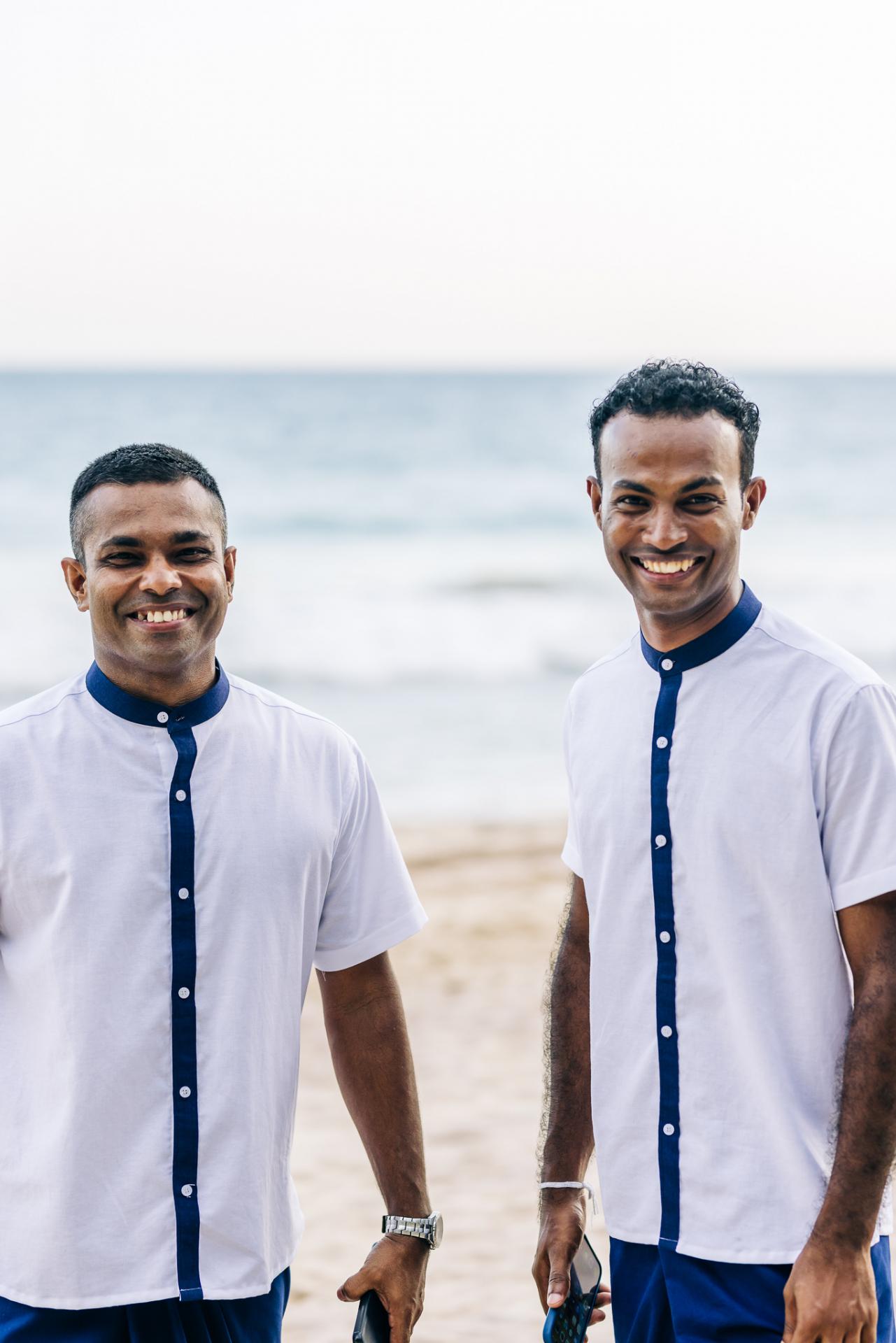 Southeast Asia is not short of refined beachfront accommodation, but one that's equal parts nature-oriented, tropical-infused, and straight-up five-star luxury is a rarity. For discerning bon vivants and inquisitive travellers seeking a true coastal escape, your quest ends here.
Read More:
American-Filipino Influencer Makes Waves With Modern Filipino Restaurant in Hong Kong
Take a Peek Inside Passalacqua: The Newly Crowned Best Hotel in the World
Hong Kong's Rosewood and The Upper House Made It to List of World's 50 Best Hotels 2023