Wave-paved driveways, Jerusalem stone floors, turquoise glass inlaid entryways, lime green book nooks and more exude sophistication in this Boca Raton lakefront home.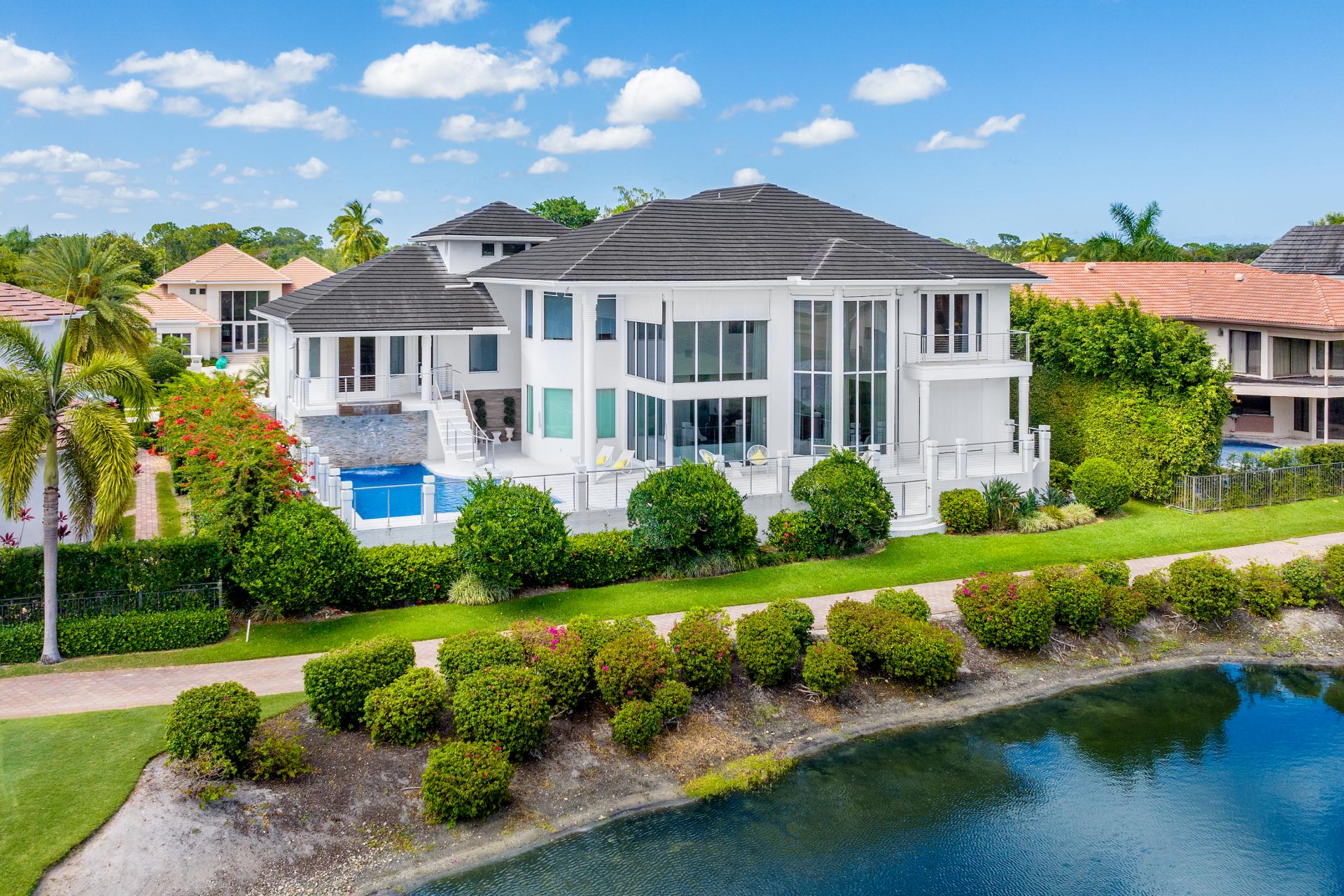 This gorgeous lakefront home in Boca Raton, Florida combines Art Deco with European design creates a sense of sophistication that captivates you. The meticulously crafted Rio de Janeiro wave-paved driveway leads you to the grand entrance, where stainless steel impact glass doors open up to a spacious foyer with stunning ceilings.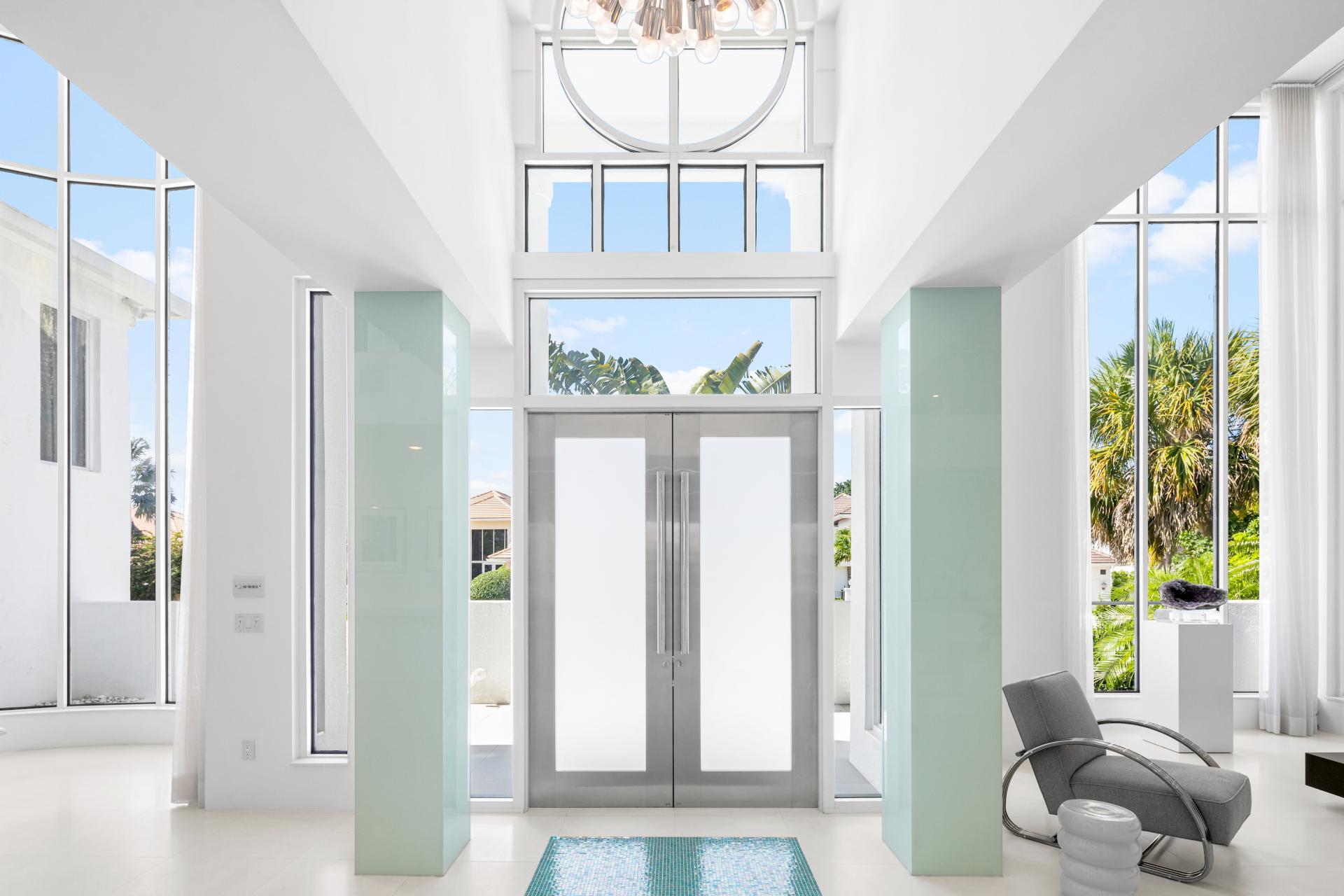 Featuring Jerusalem stone floors and turquoise inlaid glass in the entryway, this elegant home is built to impress. It boasts an expansive double height living room with full-service bar and a lime green book nook.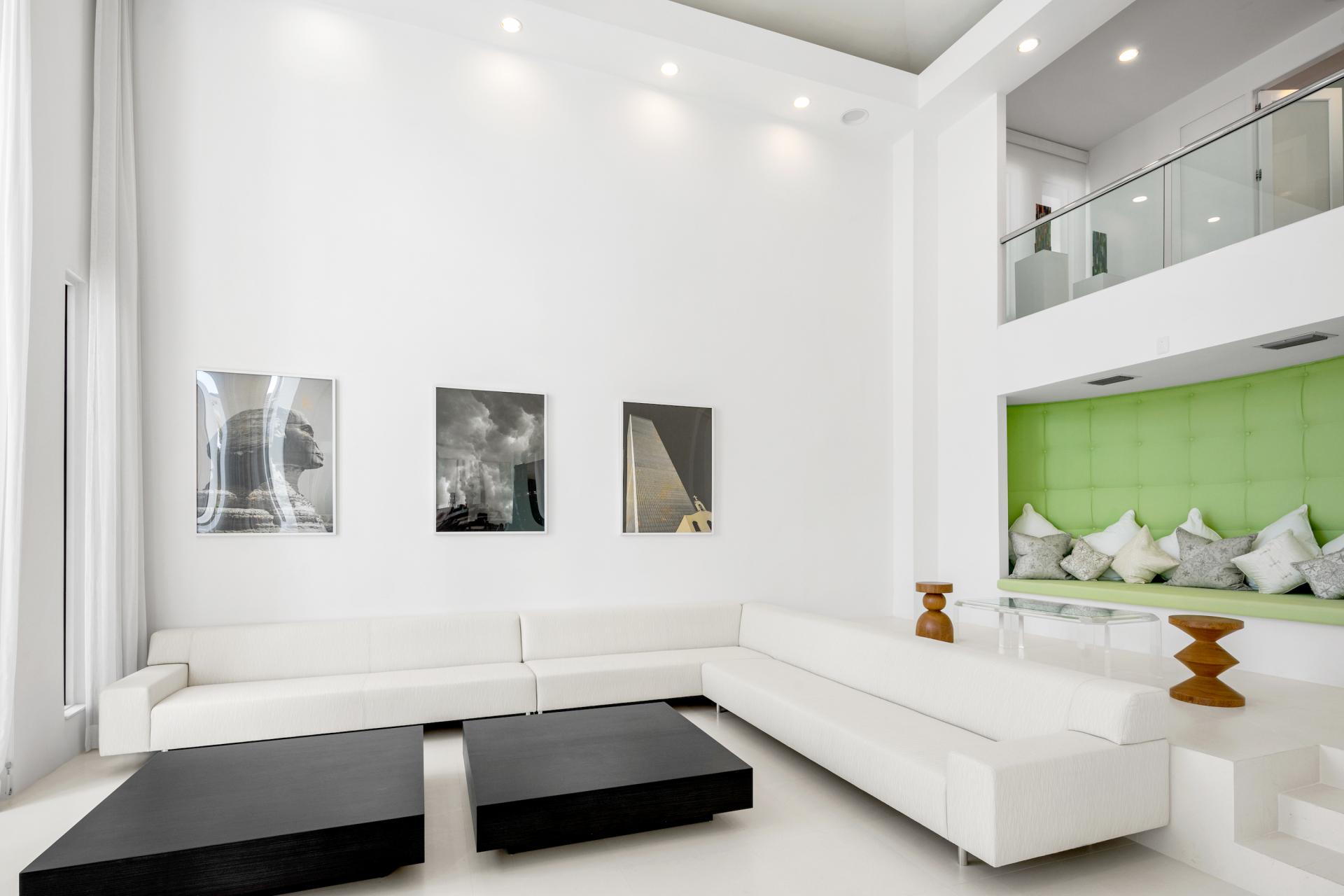 In the master suite, you'll find a stunning bathroom with a vanity, freestanding tub, and a generous walk-in closet, all of which exude luxury and comfort. Indulge your guests with the convenience of a second kitchen and wine cellar, or prepare culinary delights in the stunning main kitchen with turquoise accents. In addition to a movie viewing room and an elevator, this property also boasts a dedicated home gym and a triple-door garage.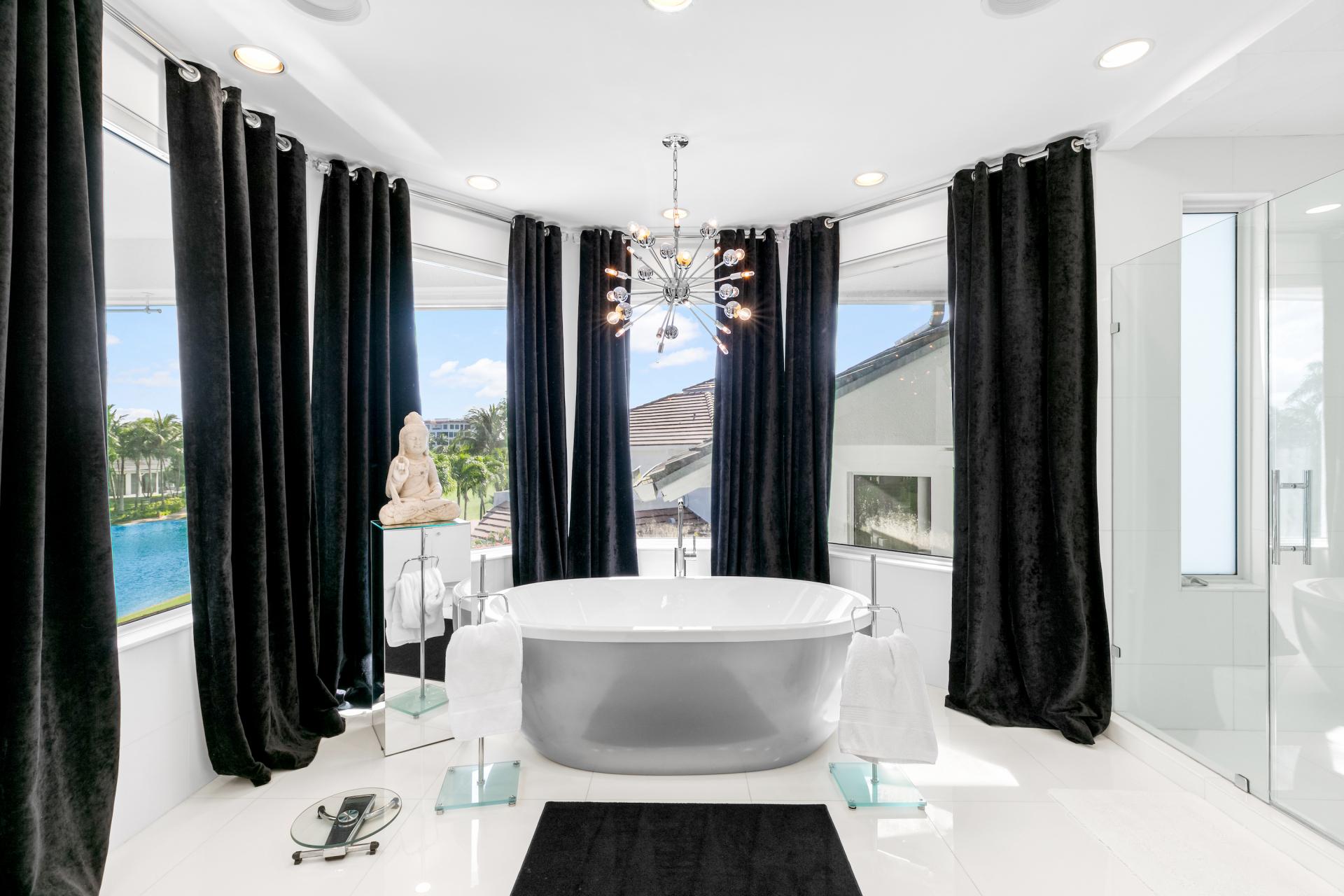 A deep blue heated pool, a stone waterfall and a summer kitchen await you outside your private oasis. The second-floor terrace is directly connected to the pool area by a staircase, providing a perfect spot to relax and enjoy the golf and lake views, surrounded by meticulously designed landscaping.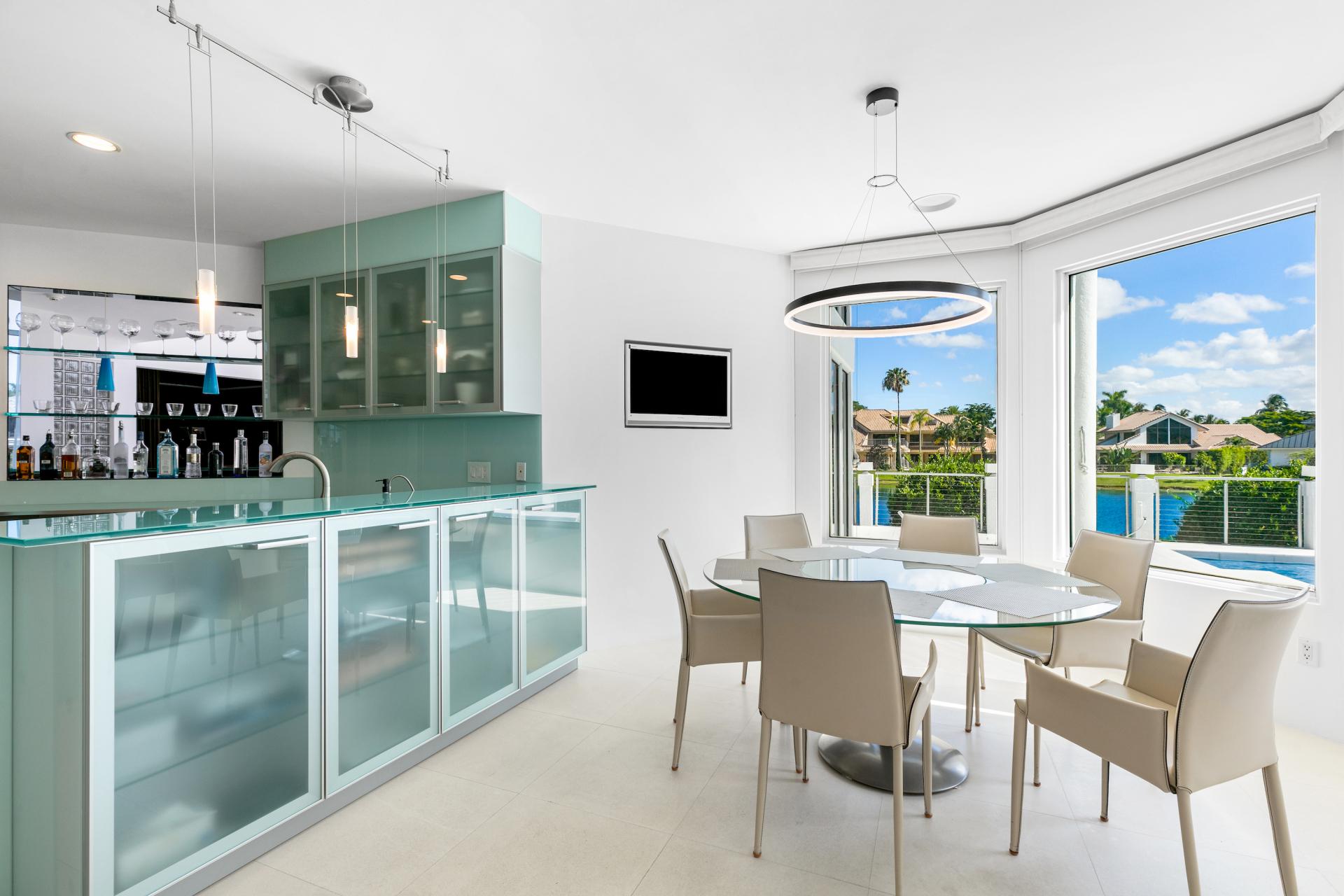 Each detail of this Boca Raton lakefront home has been meticulously crafted to provide a sense of timeless elegance that will inspire and delight you for many years to come.
Want more stories like this? Follow Home Journal on Facebook, Instagram and YouTube.