The moment the homeowners laid eyes on the property in Masuria, Poland that would eventually become their holiday home, it was love at first sight.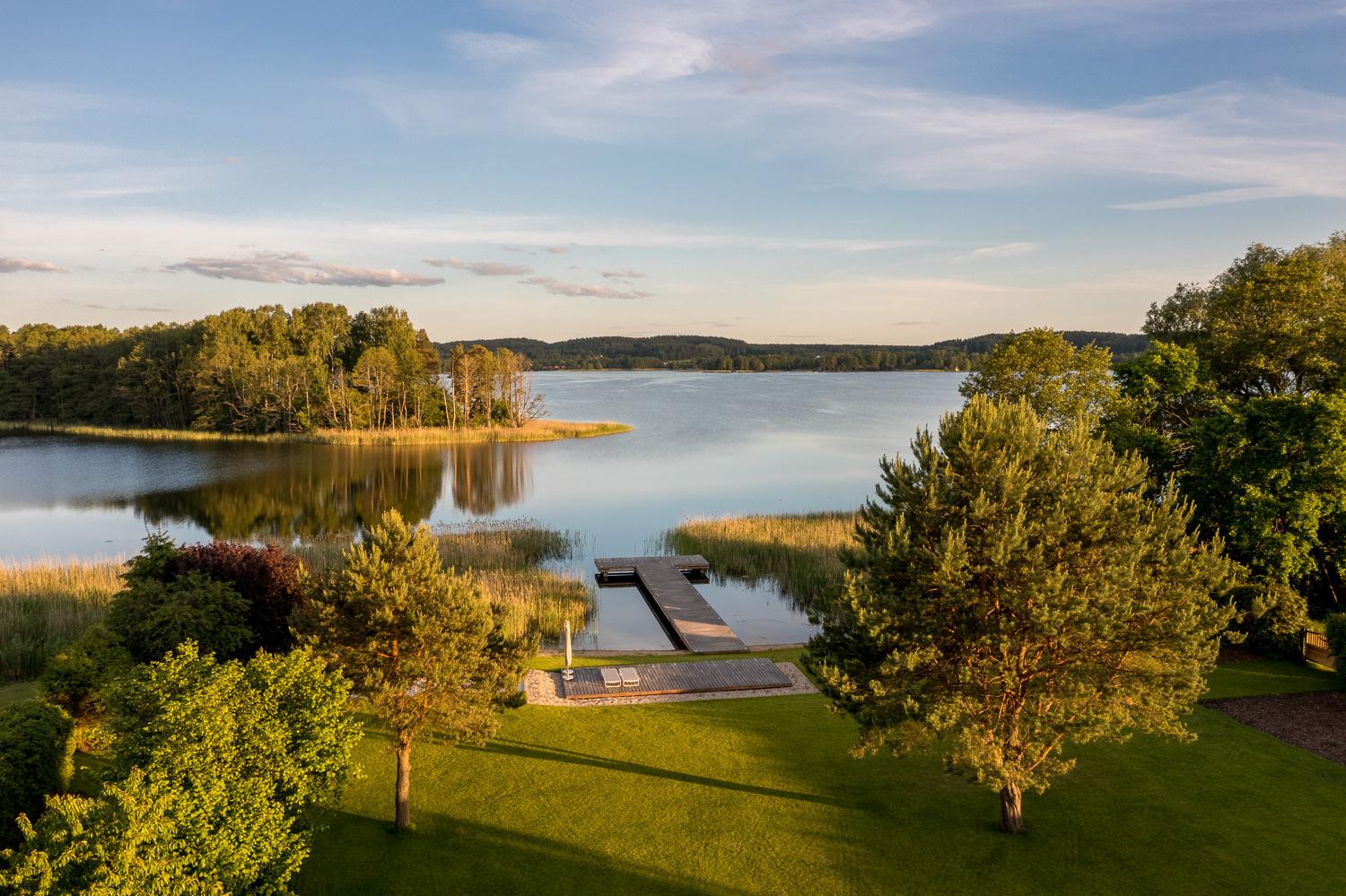 However, it wasn't the house that won them over, but the magnificence of the lake's scenery. This comes as no surprise though, as Masuria boasts over 2,000 lakes and was even one of the finalists for the New 7 Wonders of Nature initiative.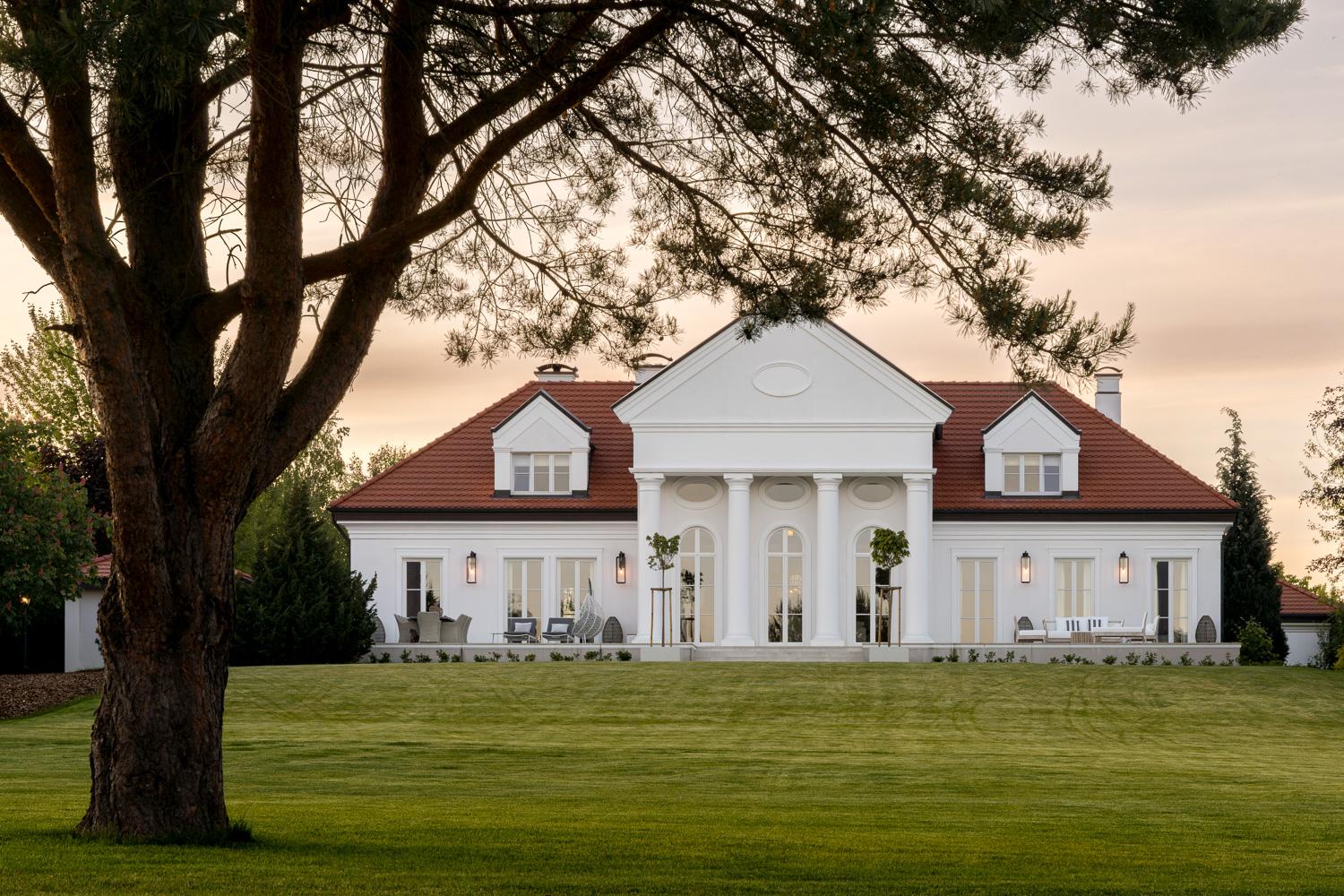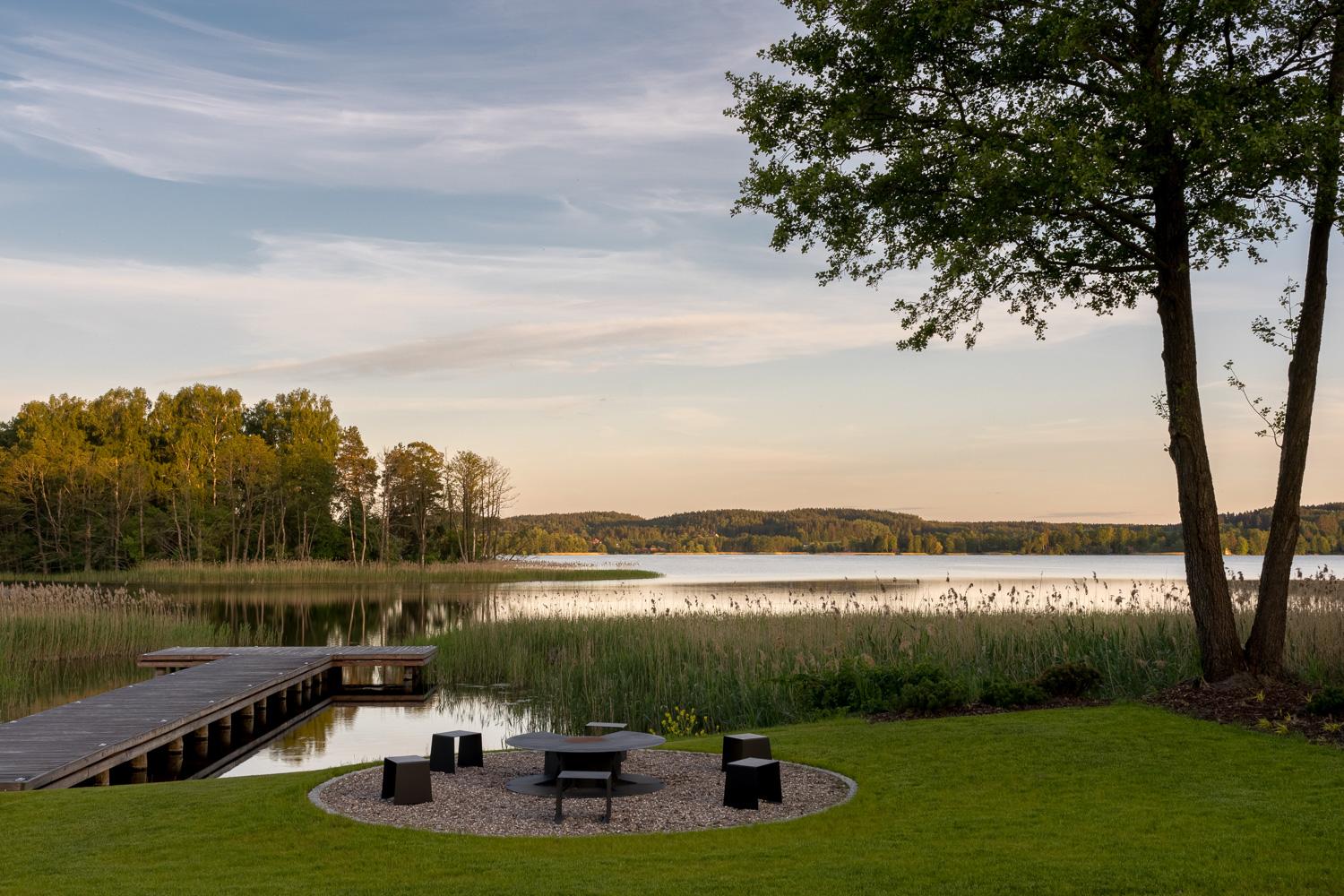 In light of this, they bought a plot of land with an existing structure which they ambitiously decided to overhaul. They entrusted the design and work to Paulina Taff who expertly crafted the unique and refined interiors of this magnificent Masurian retreat.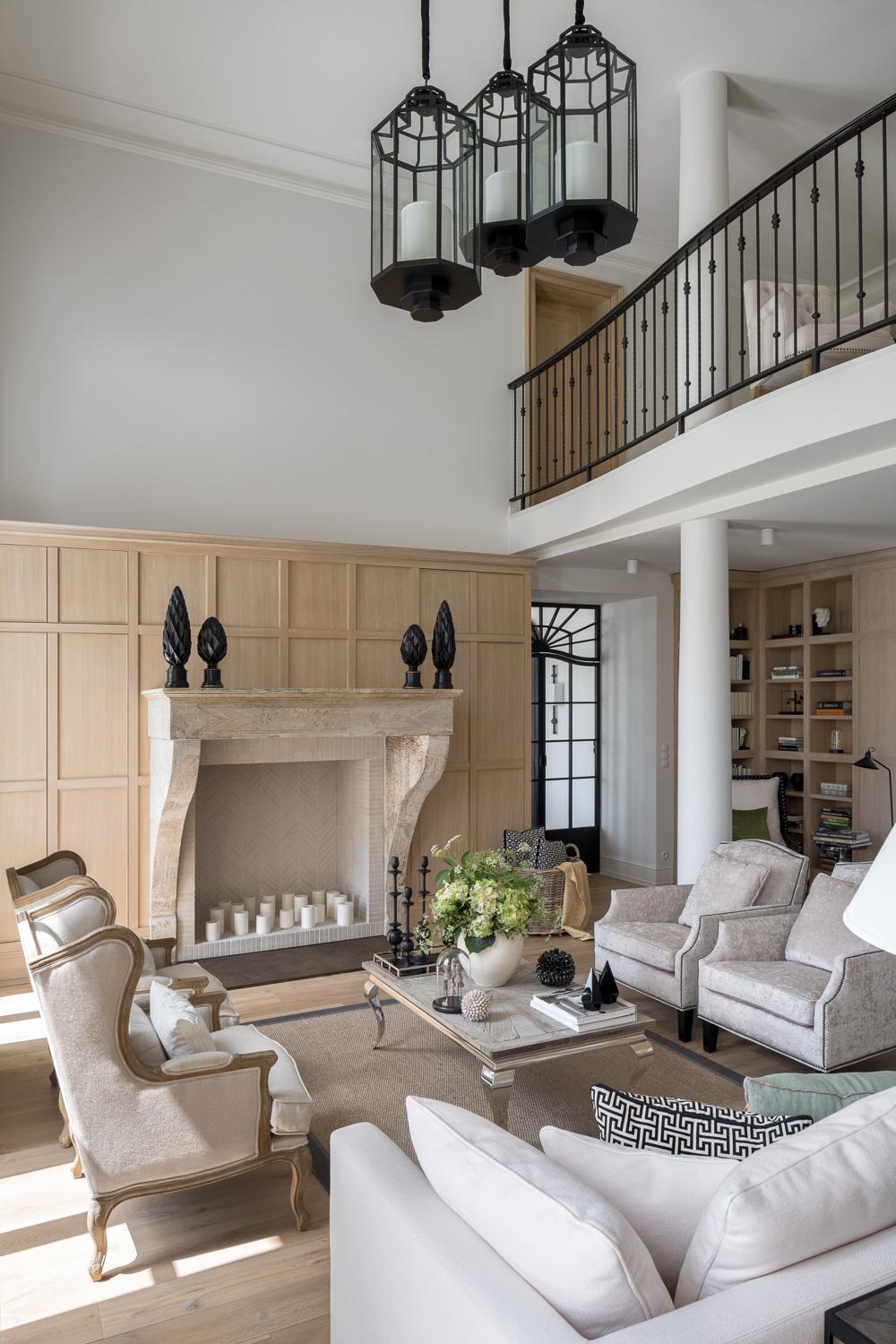 Within its walls, this home boasts a striking interior replete with a generously sized living room, a stylish kitchen complete with an adjacent dining room.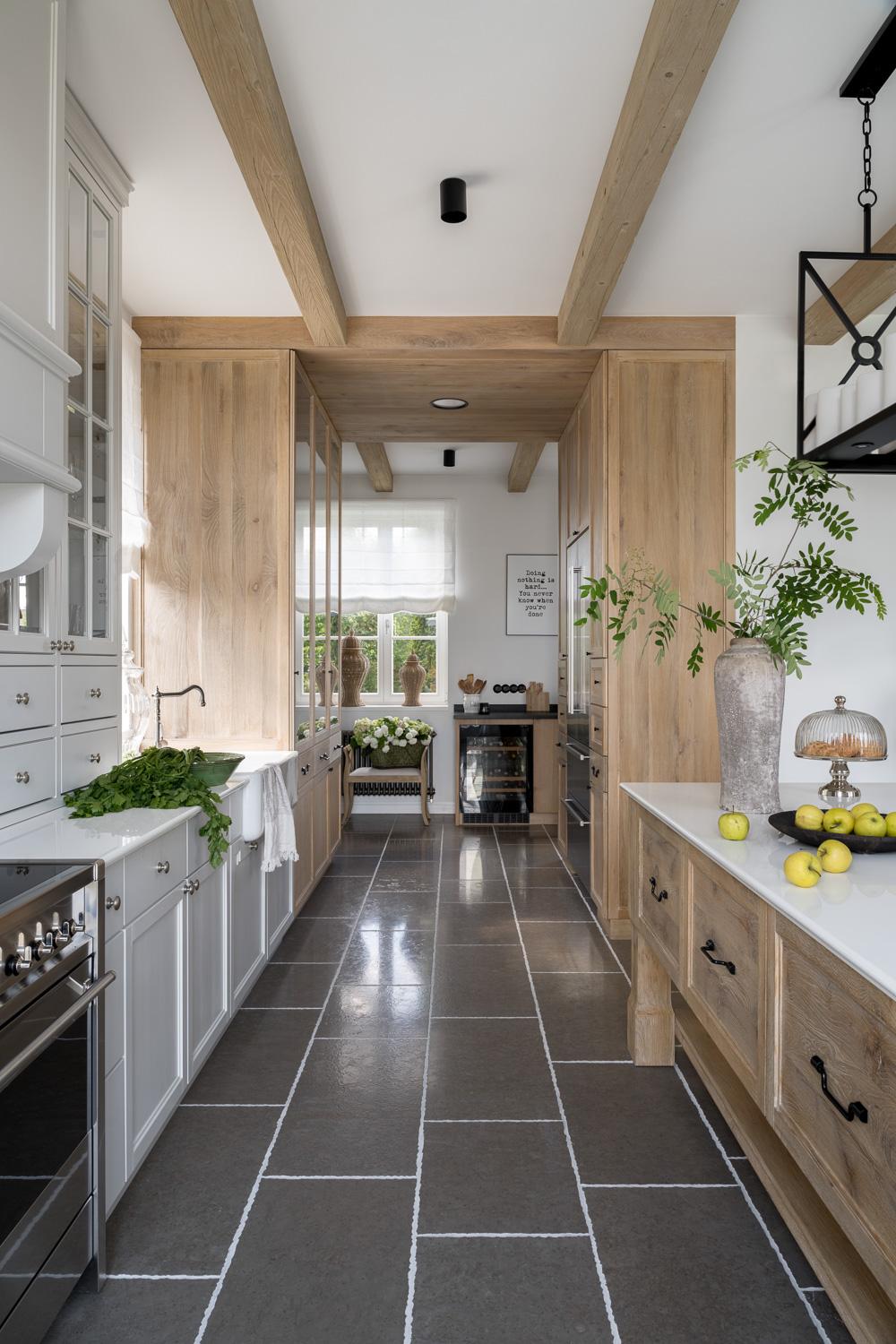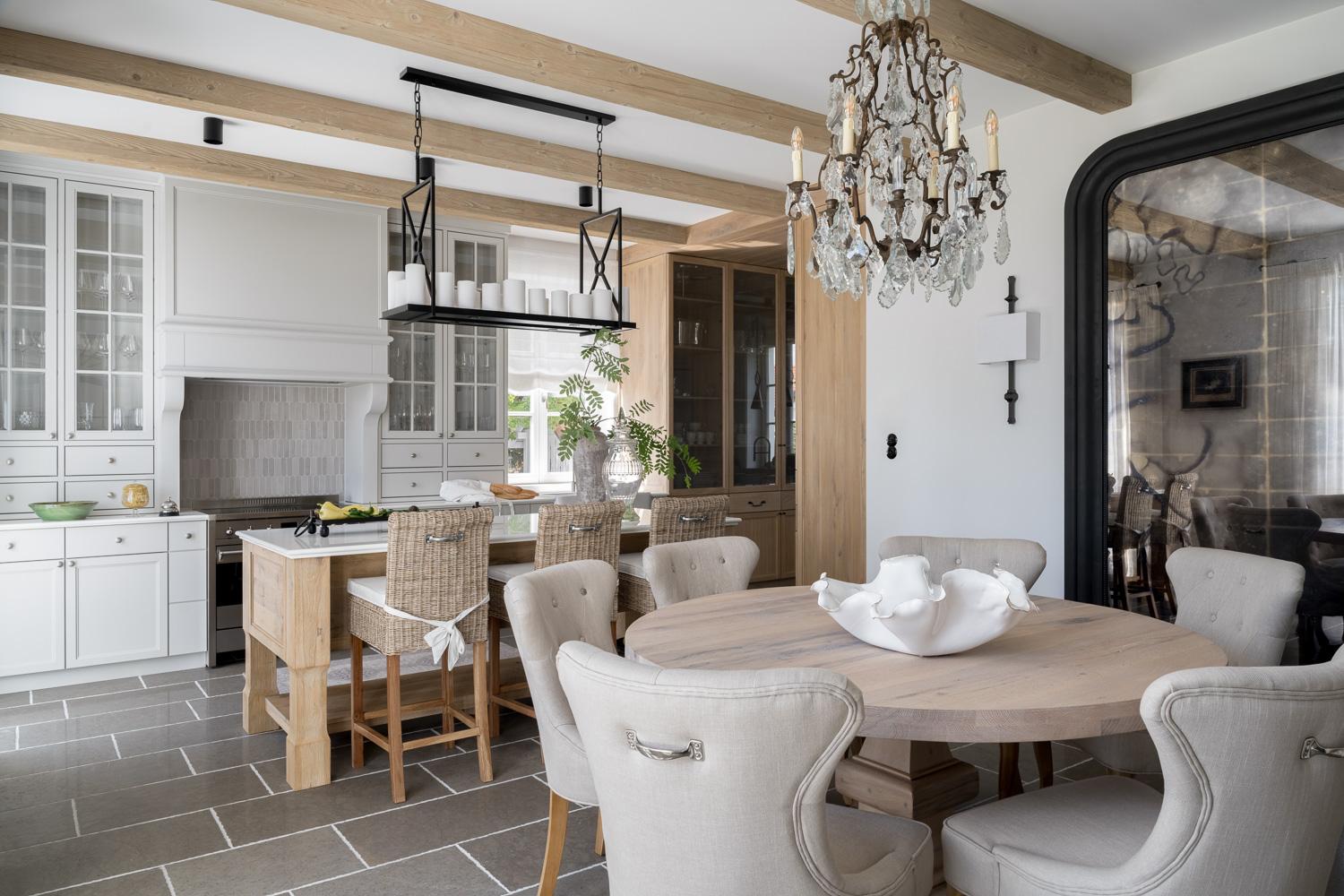 Upstairs, you'll find a set of unique bedrooms that exude coziness, complete with a common area for relaxation and rejuvenation. The grand master bedroom boasts a lavish en suite bathroom, while a guest powder room is conveniently located nearby.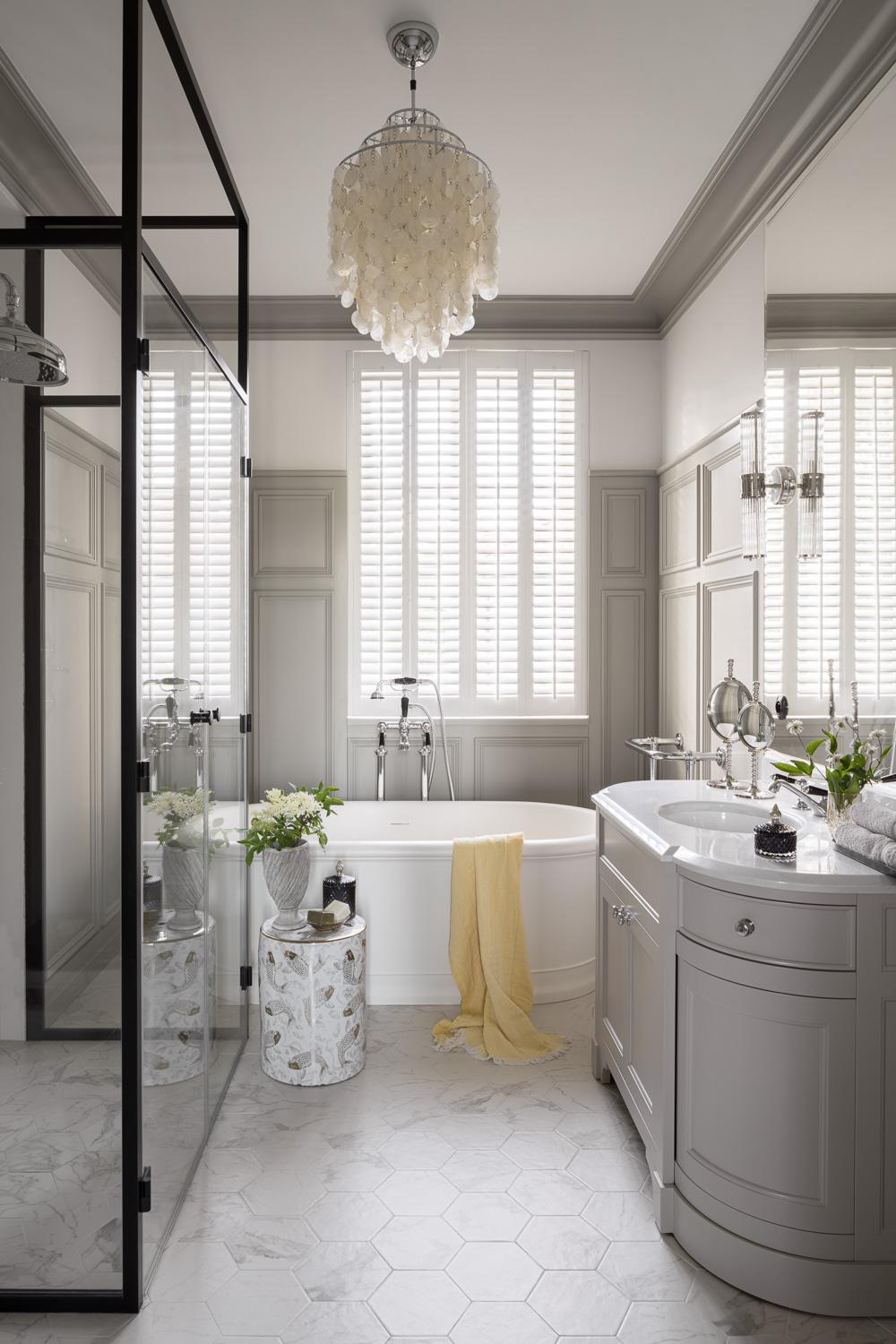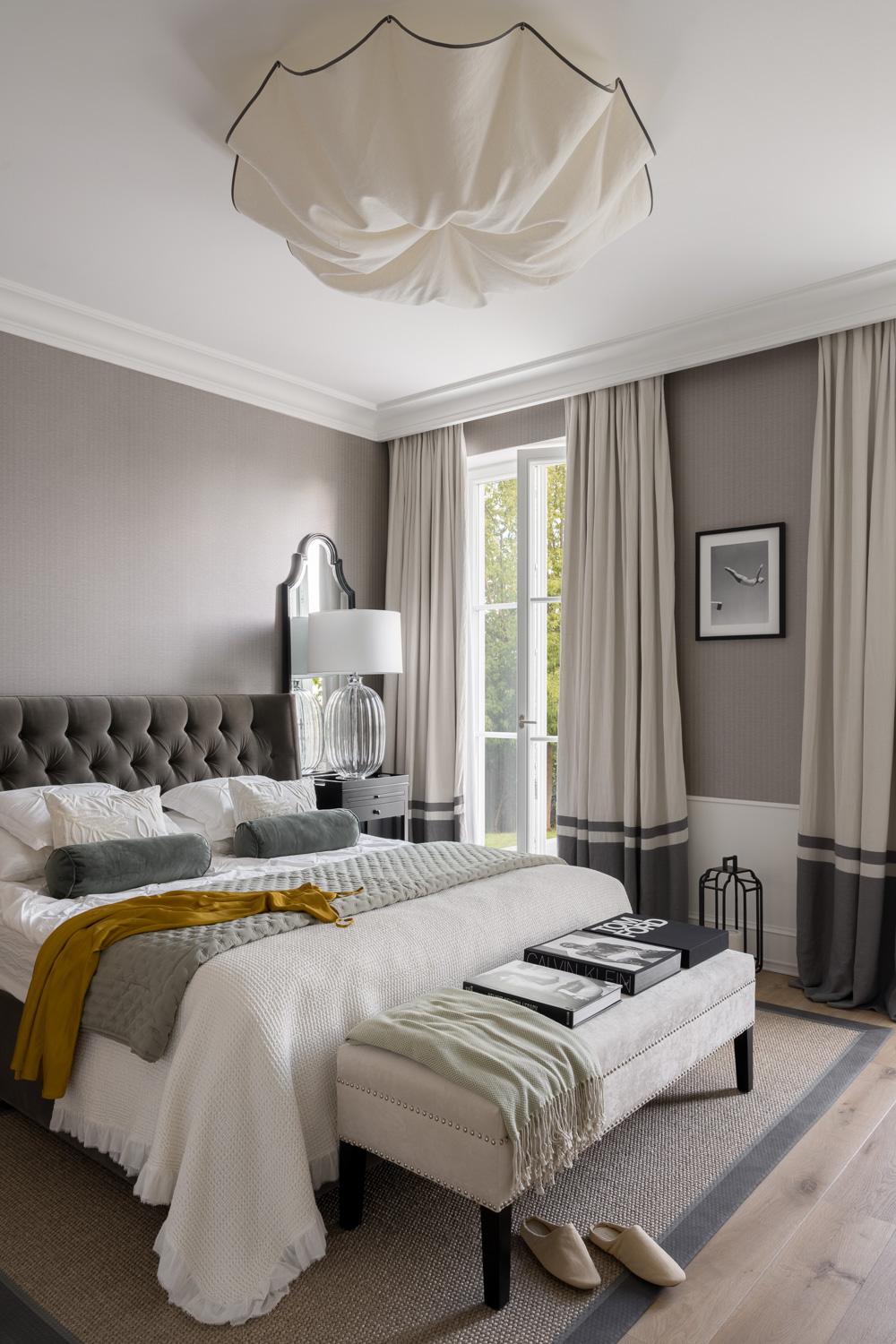 No expense was spared in the selection of premium materials and furnishings - with a magnificent stone fireplace, opulent travertine surfaces, English fixtures and French wrought iron doors, breathtaking light fixtures, and an abundance of open space collectively providing an unparalleled experience of respite and relaxation. Adding to this, each of the elegantly appointed rooms on the lower level afford stunning, picturesque views of the gorgeous lake.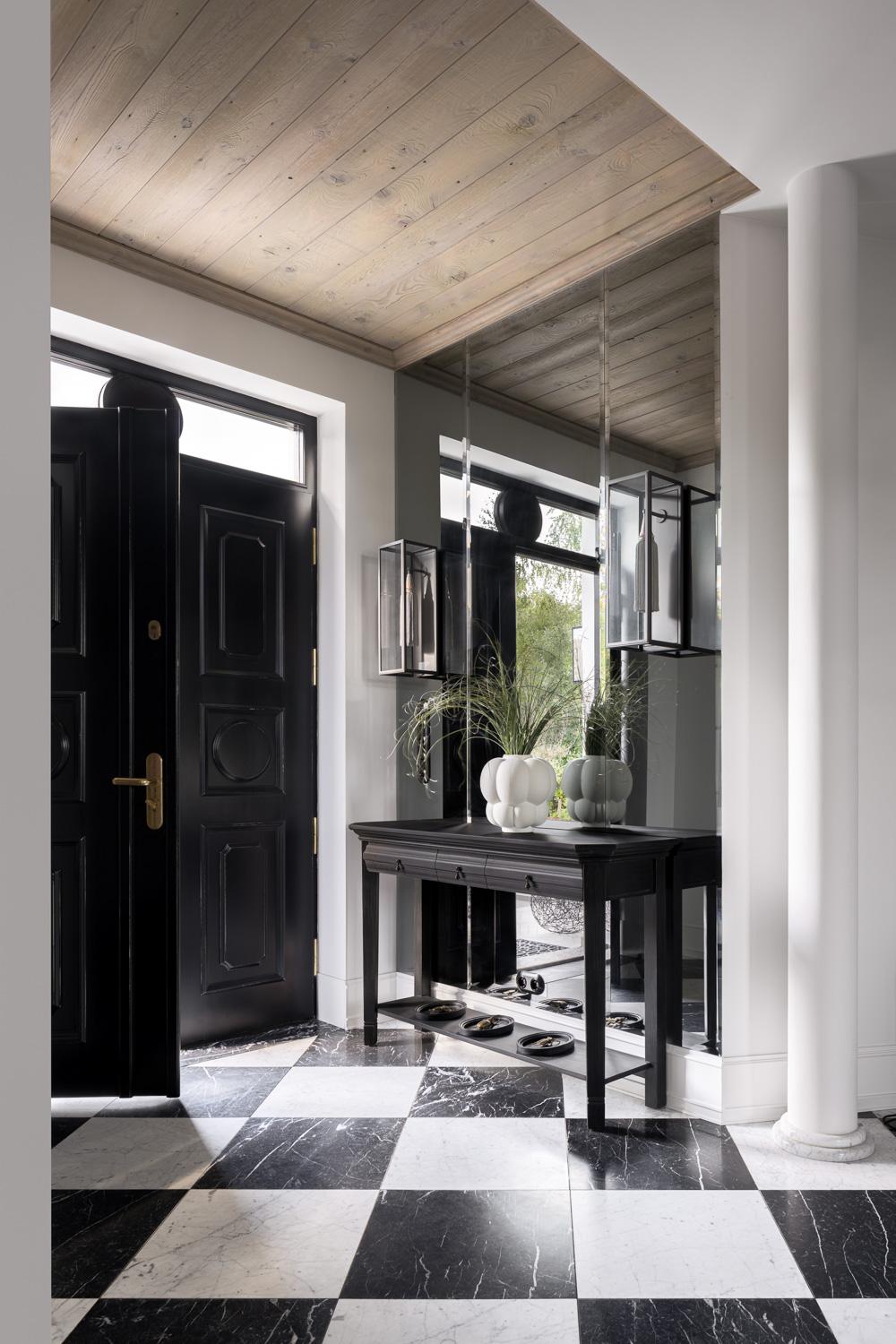 This interior achieves a cosy and inviting atmosphere by utilising a palette of warmly neutral colours, distinguished materials, expertly constructed features, and richly textured surfaces. The furniture, classic in form, is complemented by sophisticated decorations often imported from outside Poland.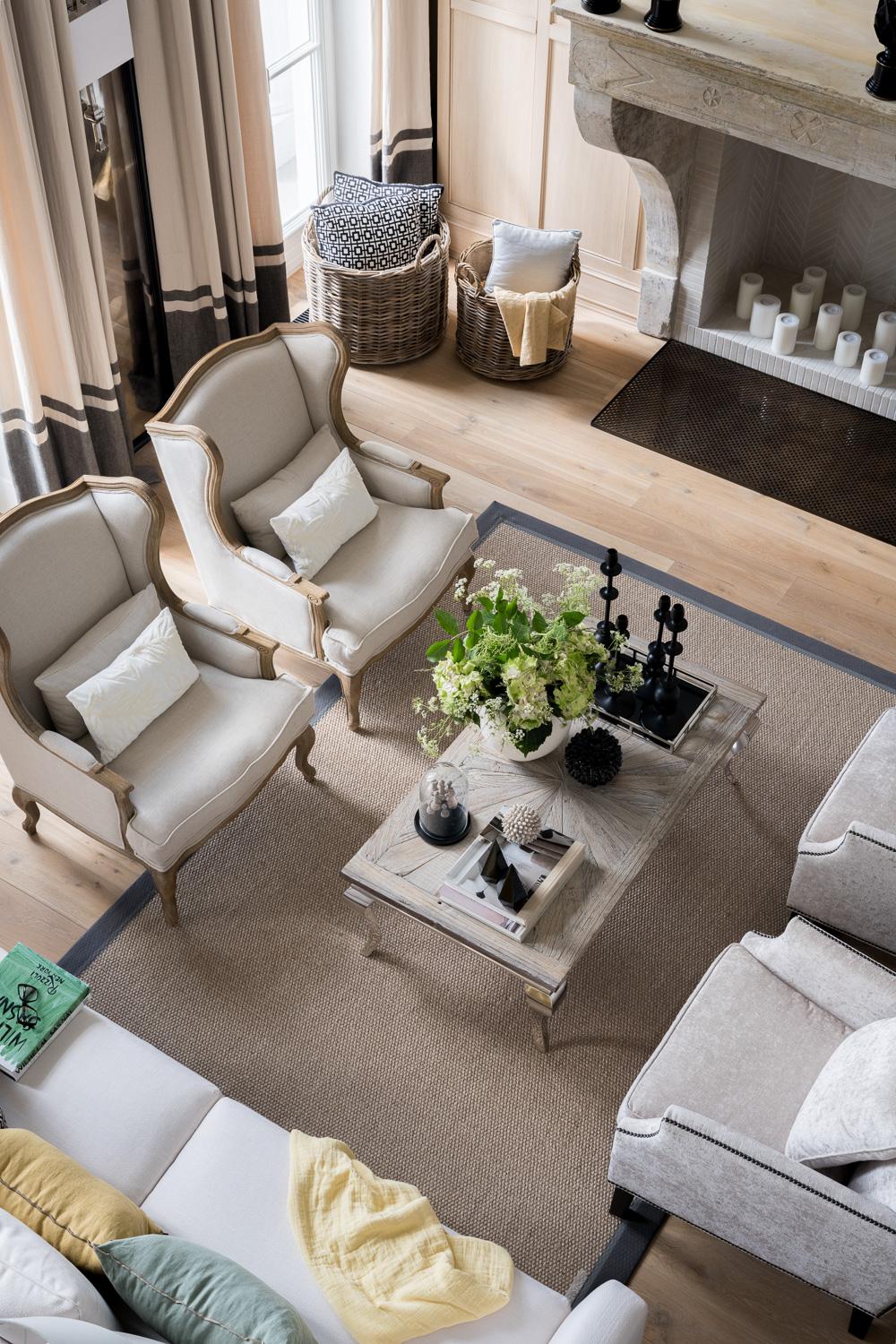 The homeowners took great delight in personally curating and arranging every ornamental detail in the interior. Their adoration for photography, literature, art, and even everyday objects emanates through every nook and cranny of the space.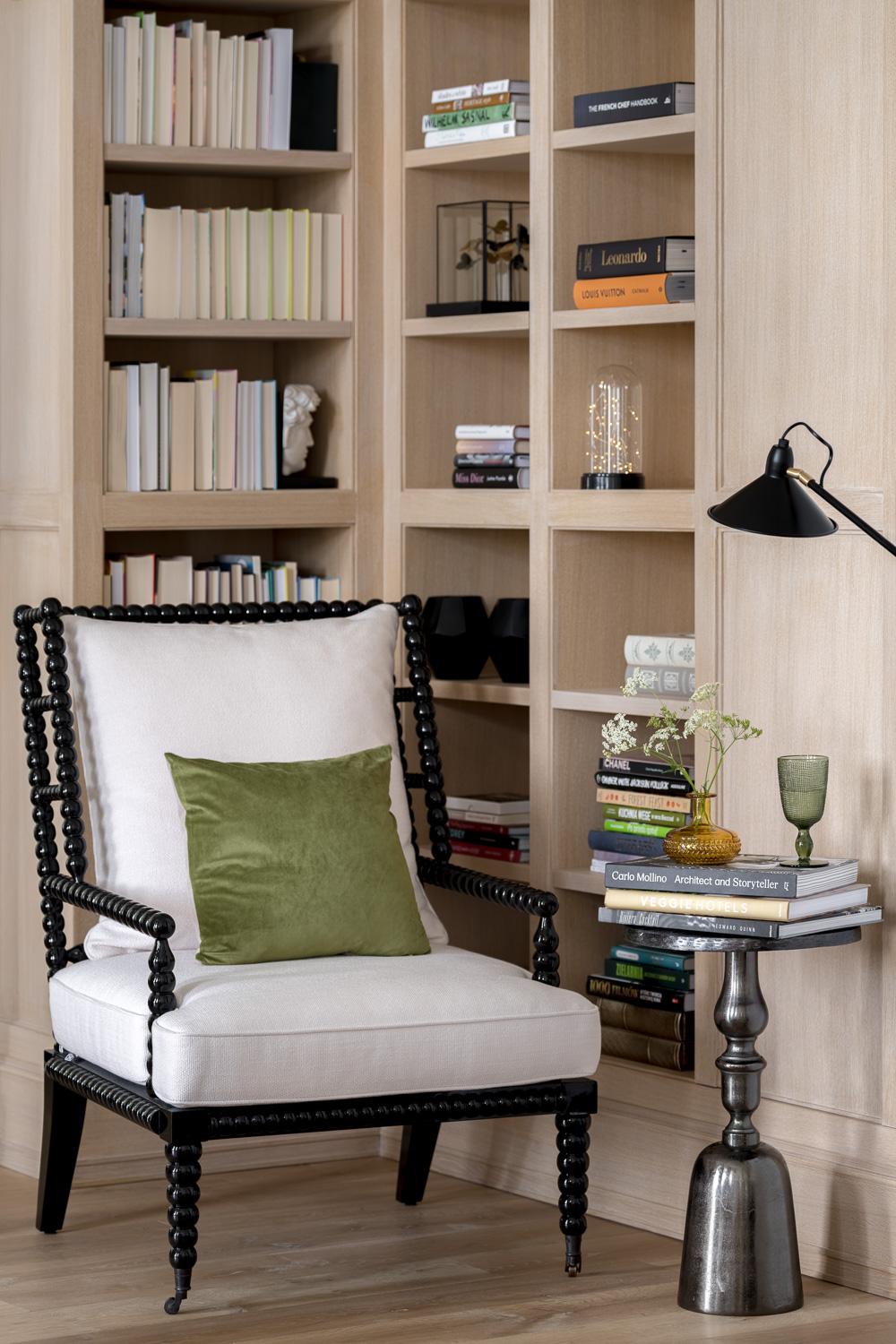 The gardeners' meticulous upkeep of the area surrounding the house is equally admirable. The stunning view of the lake can be enjoyed from the terrace and across the green carpet of grass. The outdoor space provides ample spots for relaxation, including a terrace dining area, deck chairs, a fireplace, and a private pier for residents to use during the summer.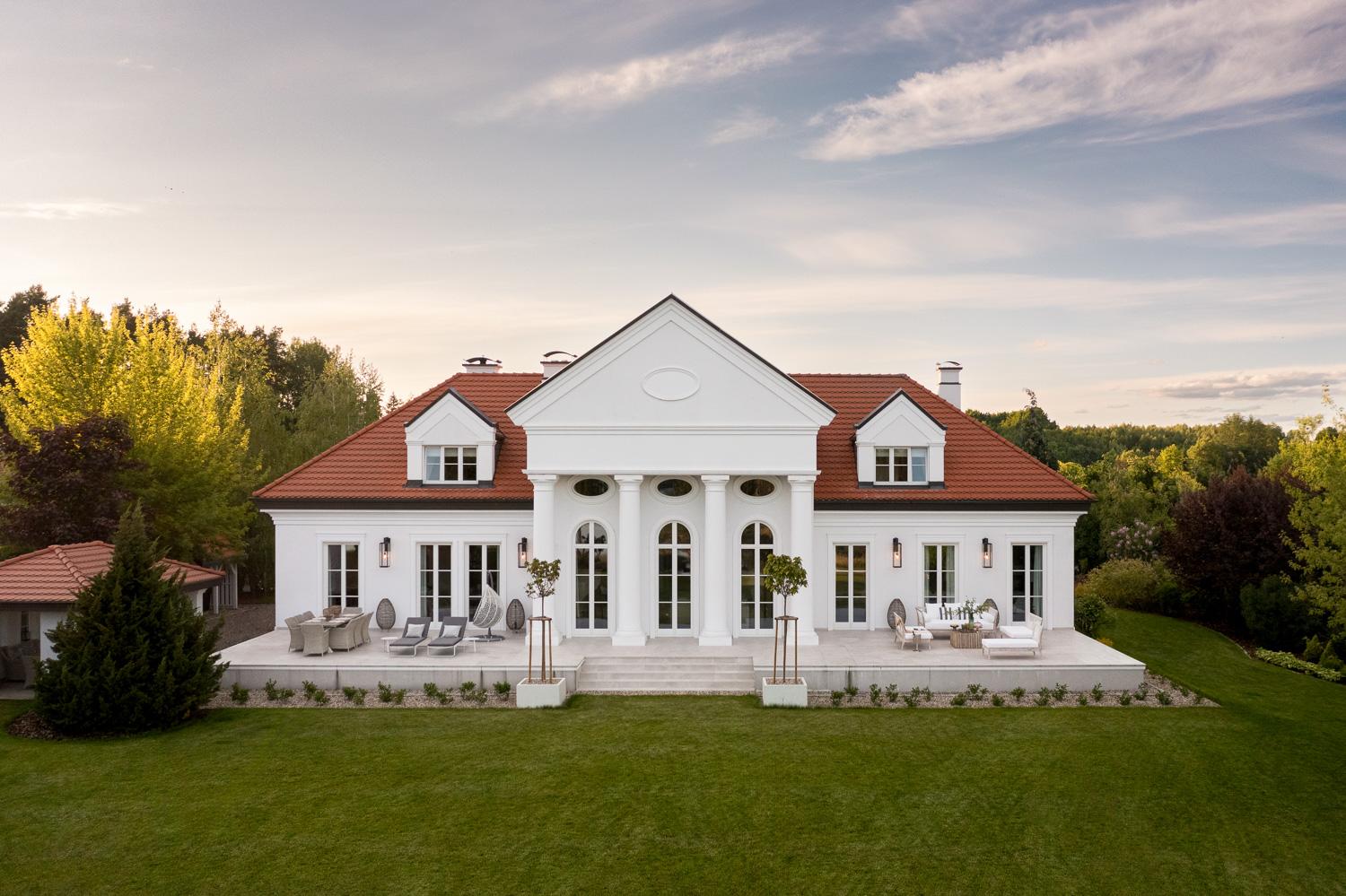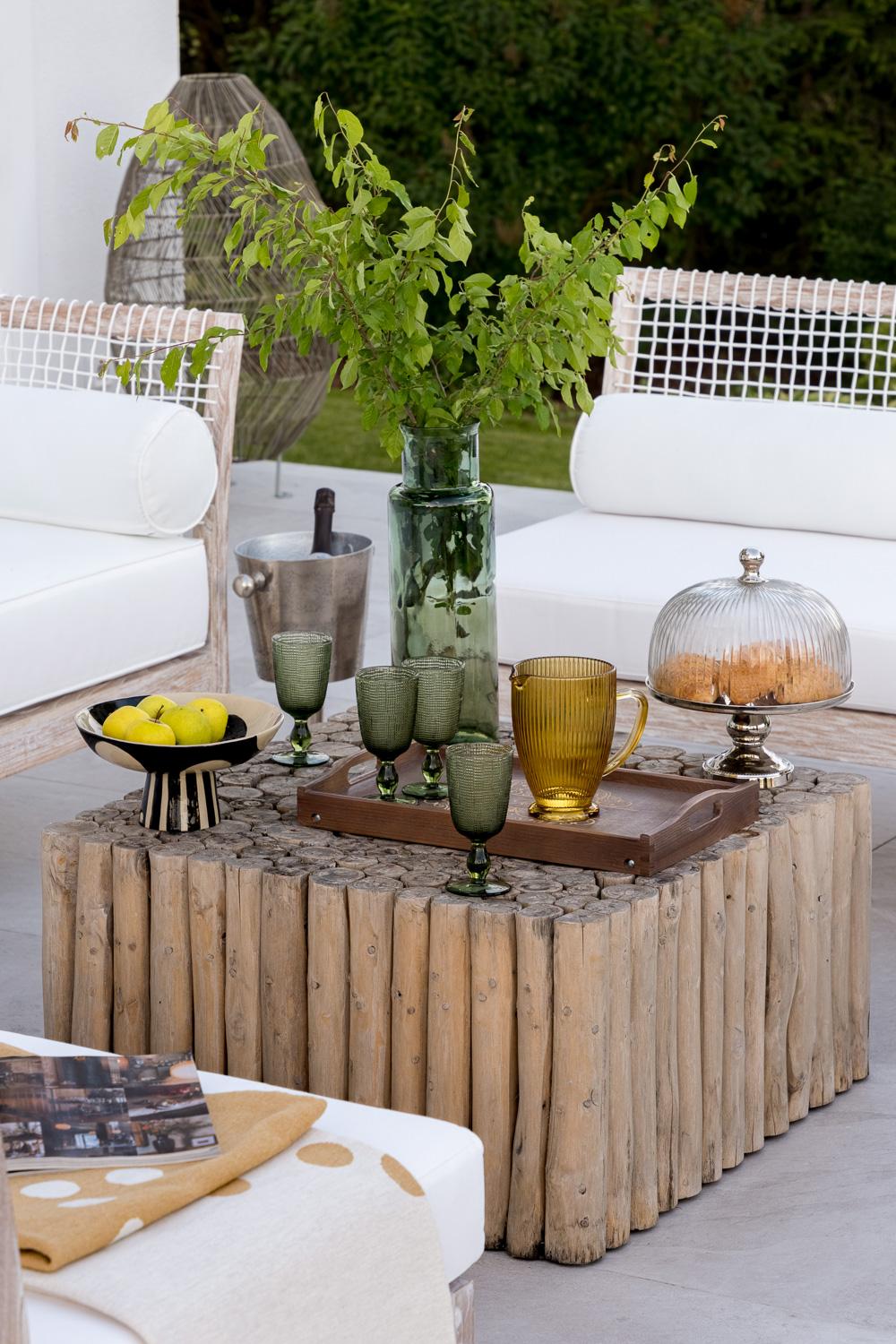 The lake is encompassed within a silence zone, creating a serene and calming environment for visitors. The homeowners mention the occasional sighting of sailboats or cranes passing by.
Recommended Articles:
California Dreamin': When Architecture Meets Nature
A European Affair In This Sydney Family Home