This restaurant's interior design not only evokes the stunning landscape of Antelope Canyon but also tells a captivating story about the ingenuity of Myron Kwan, the founder of Hong Kong-based M.R. Studio.
The inspiration for 1111 ONES restaurant's design comes from the stunning Antelope Canyon. A quick online search for the canyon's photos juxtaposed with the restaurant's decor will instantly reveal the evident correlation between the two. Antelope Canyon, nestled in Arizona, USA, comprises an upper and lower section. The indigenous Navajo language aptly names Upper Antelope Canyon as Tse Bighanilini, signifying "the place where water runs through rocks." Similarly, Lower Antelope Canyon is called Hasdeztwazi, meaning "spiral arches". The gifted designer ingeniously weaves in the canyon's characteristic flowing water and rugged rocks into various design features, generating a mesmerising artistic ambiance within the restaurant.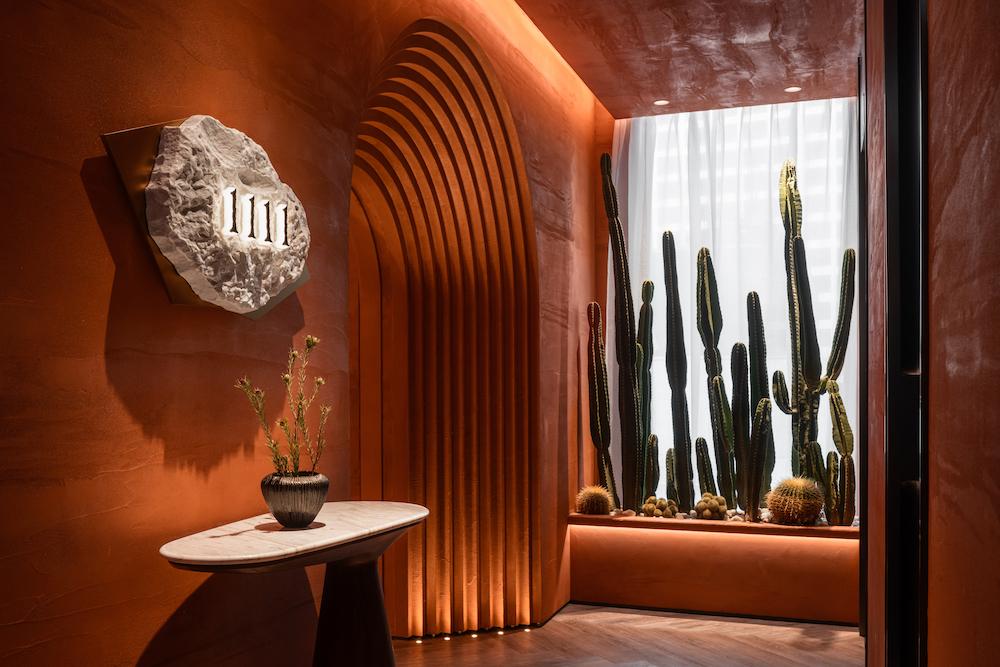 Located on the 11th floor, 1111 ONES restaurant showcases shades of warm yellow-brown, cinnamon, and caramel, mirroring the natural hues of the Antelope Canyon. As guests walk in, the entrance archway glows with soft yellow lighting, welcoming them into a capacious dining haven. The restaurant's brilliant layout acts as a "portal," effortlessly transporting visitors into a new realm and soothing ambiance. Its extraordinary design has the power to shift one's mood seamlessly.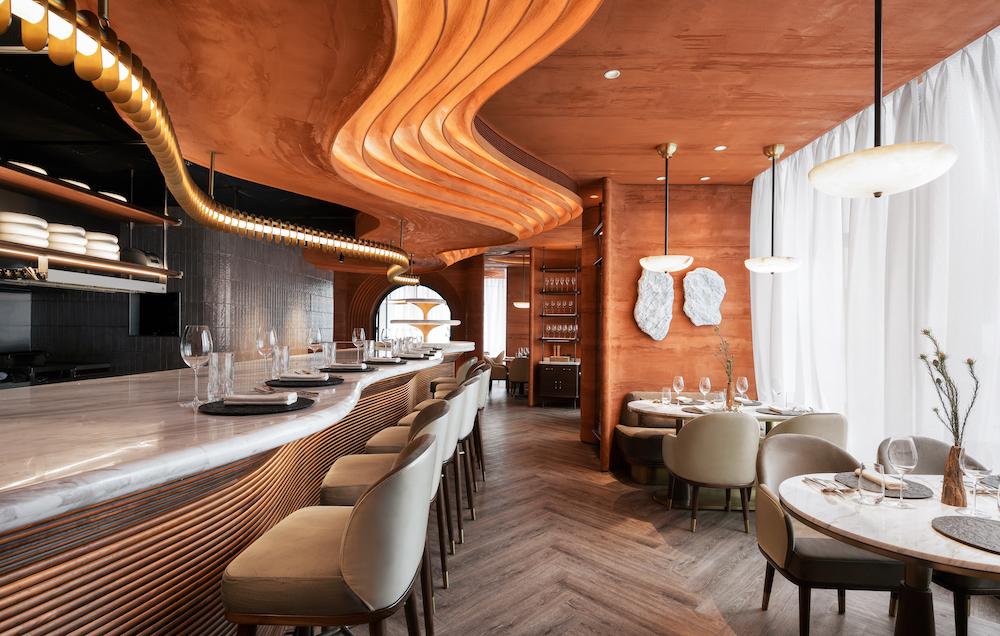 On the left, an open kitchen and bar seating area captivate the senses while the right side is home to a private dining arena comprising semi-private and completely private rooms. The earthy tones of brown, copper, and grey blend flawlessly with the snowy white marble tabletops, refreshing lime-hued chairs, and velvety seats, radiating the rugged charm and soul of the Antelope Canyon. Diners find themselves deeply immersed in the divine landscape of the canyon, surrounded by exquisite decor.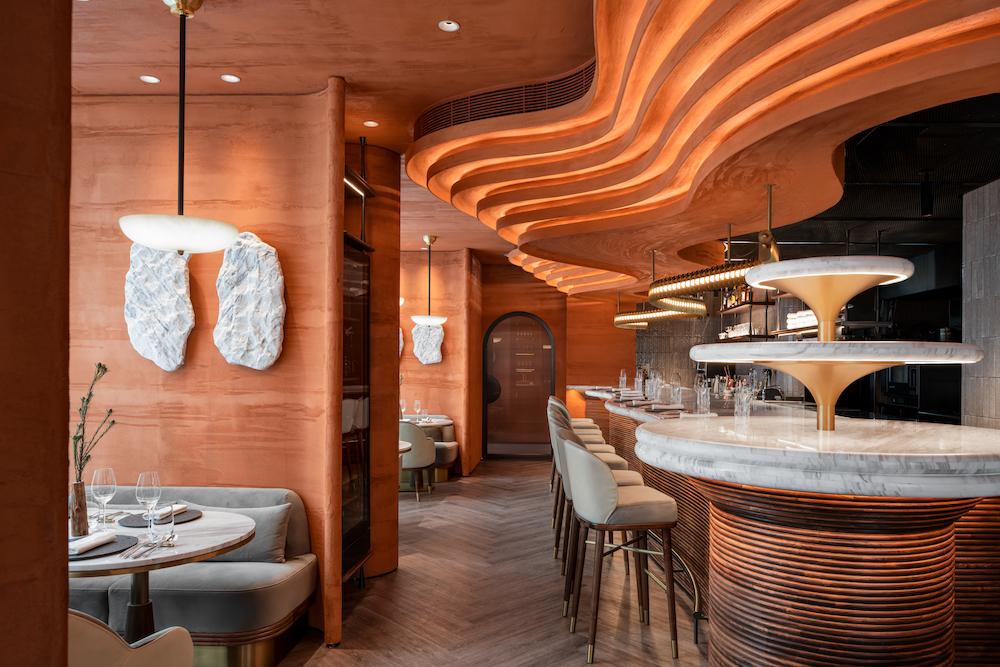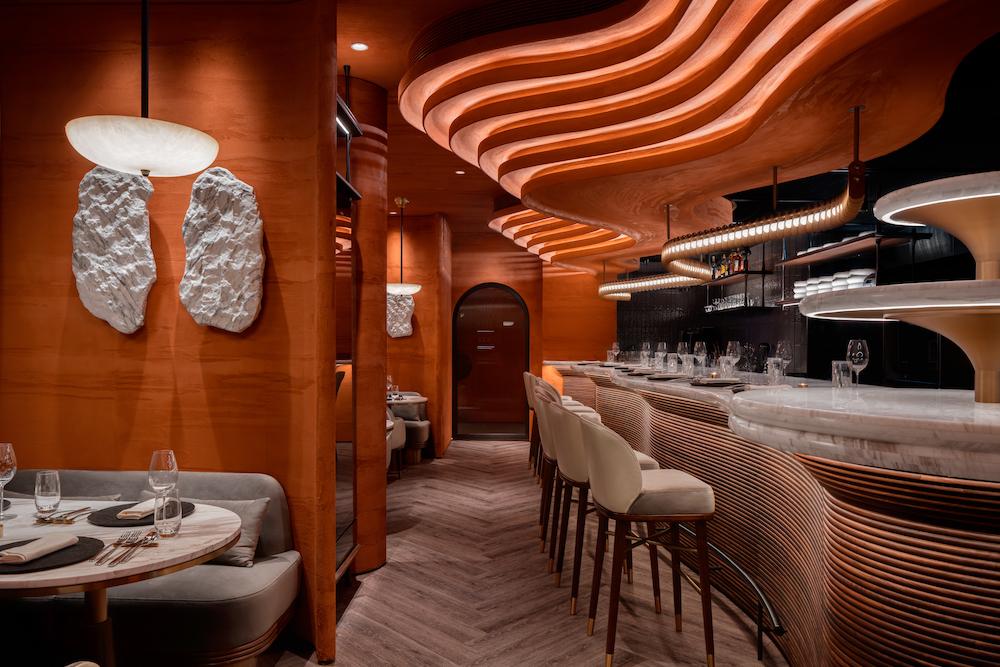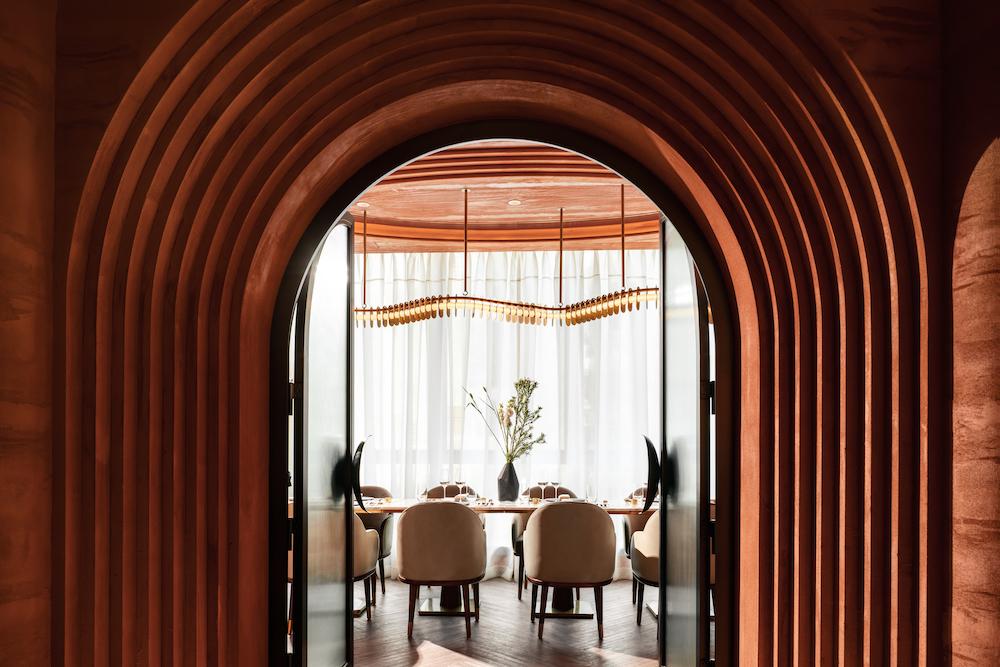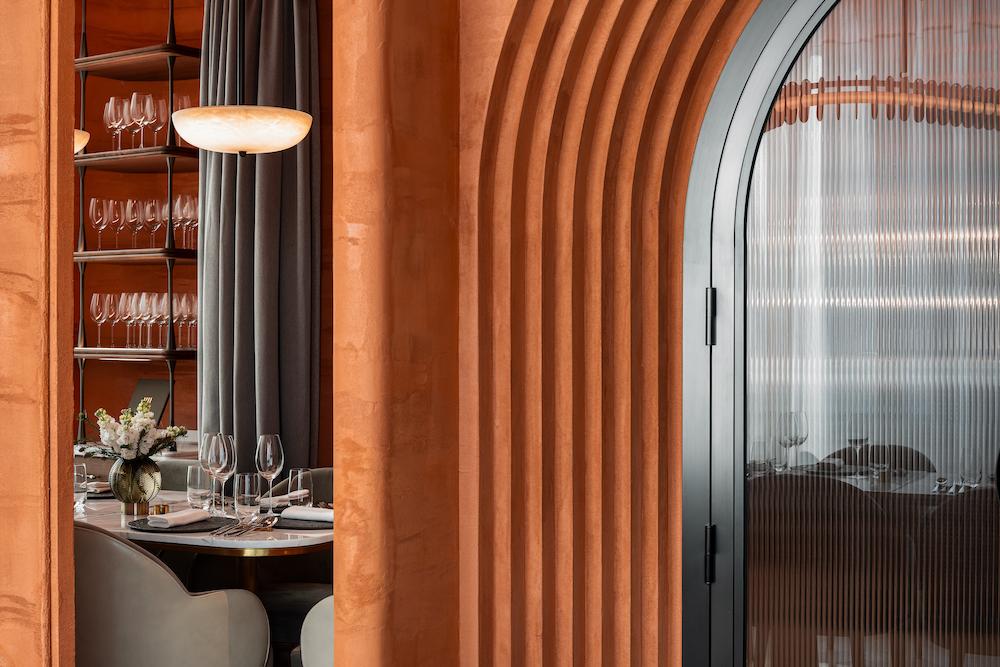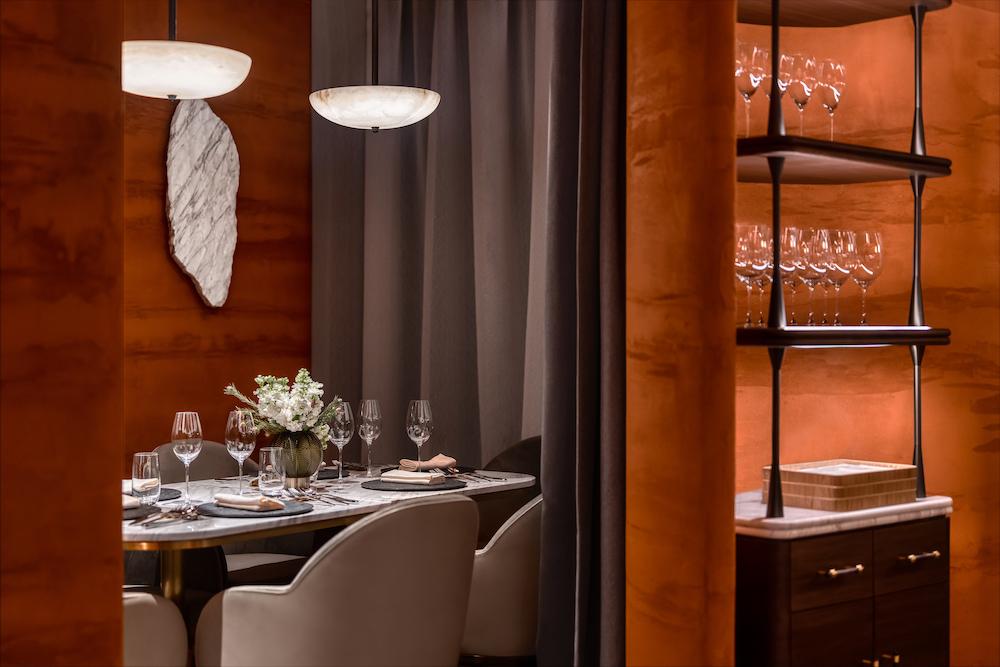 It's worth mentioning that the head chef of 1111 ONES restaurant, Chen Jianzhong, has over 20 years of culinary experience under his belt. He has served as the head chef of a Michelin 2-star restaurant in the past.
1111 ONES Restaurant & Lounge
Address: 11/F, 18 On Lan Street, Central
Phone: 2910 1128
Read More:
This Restaurant on the Kazakhstan Mountains Takes You Through Central Asian Culture
A Multi-Functional Office for a Retiree and Her Cats in Hong Kong
Tour a Breathtaking 1600 sq ft Garden Loft in Haikou, China
Follow Home Journal Facebook, Instagram, YouTube and subscribe to our Newsletter.