In this innovative post-retirement office, Hong Kong interior designer Danny Cheng designed a relaxing space for his client to handle personal obligations, look after more than ten cats, and entertain friends and family.
"The primary focus of this project is to arrange various functions properly. We divided the entire space into several areas, including a reception, guest area, living space for cats, activity area and kitchen," said Danny. "We also needed to reserve space for displaying artwork and collections."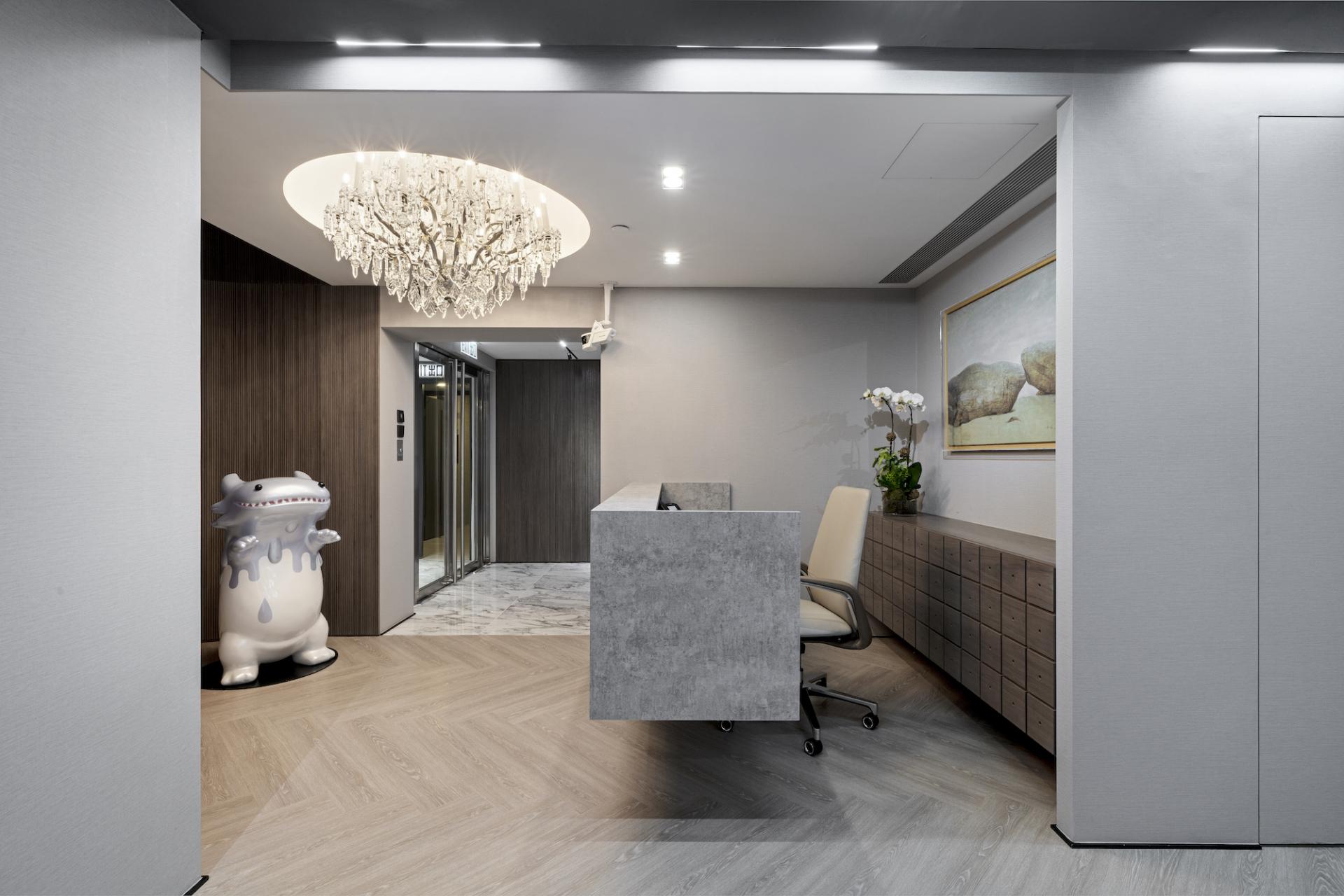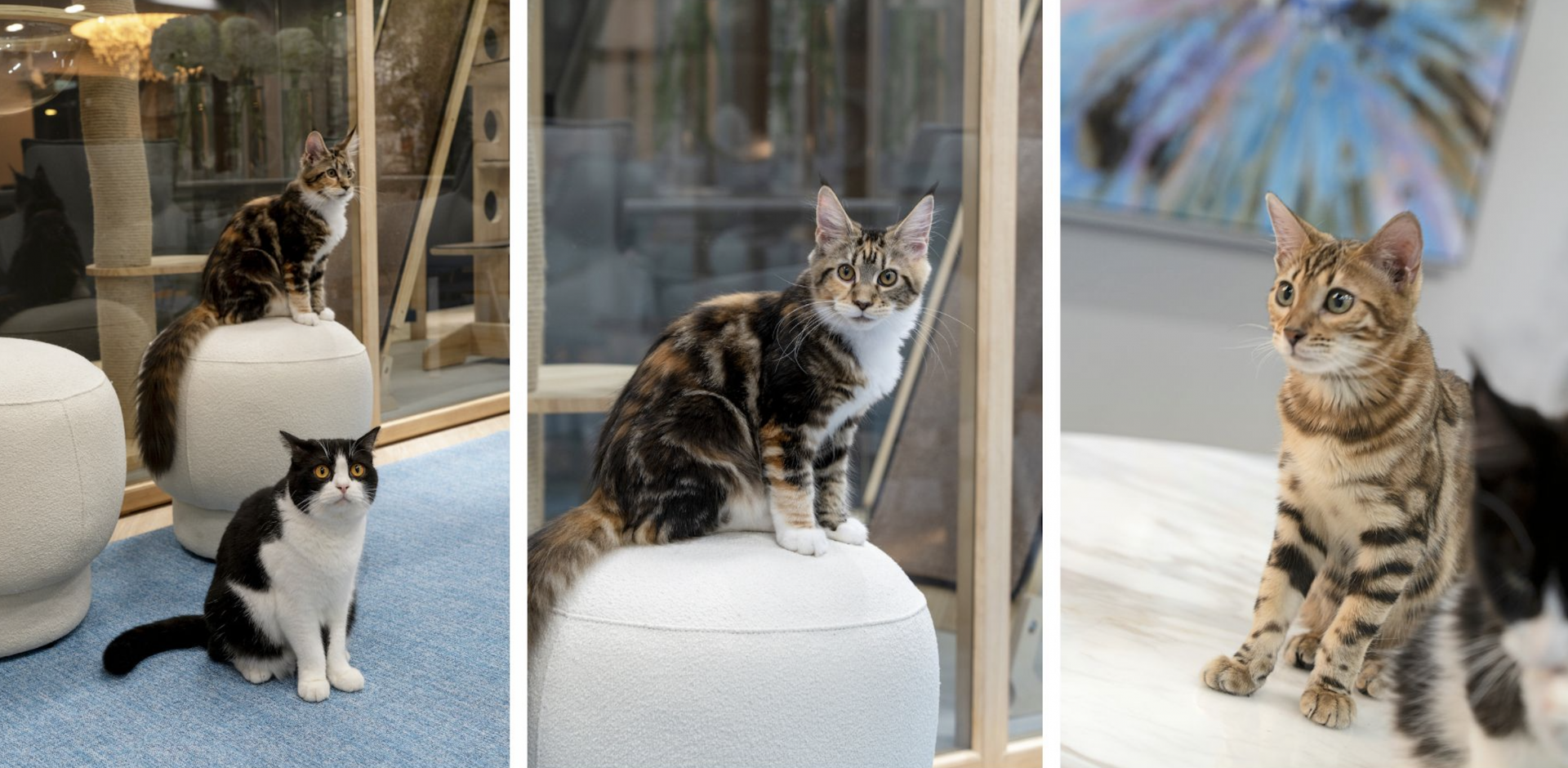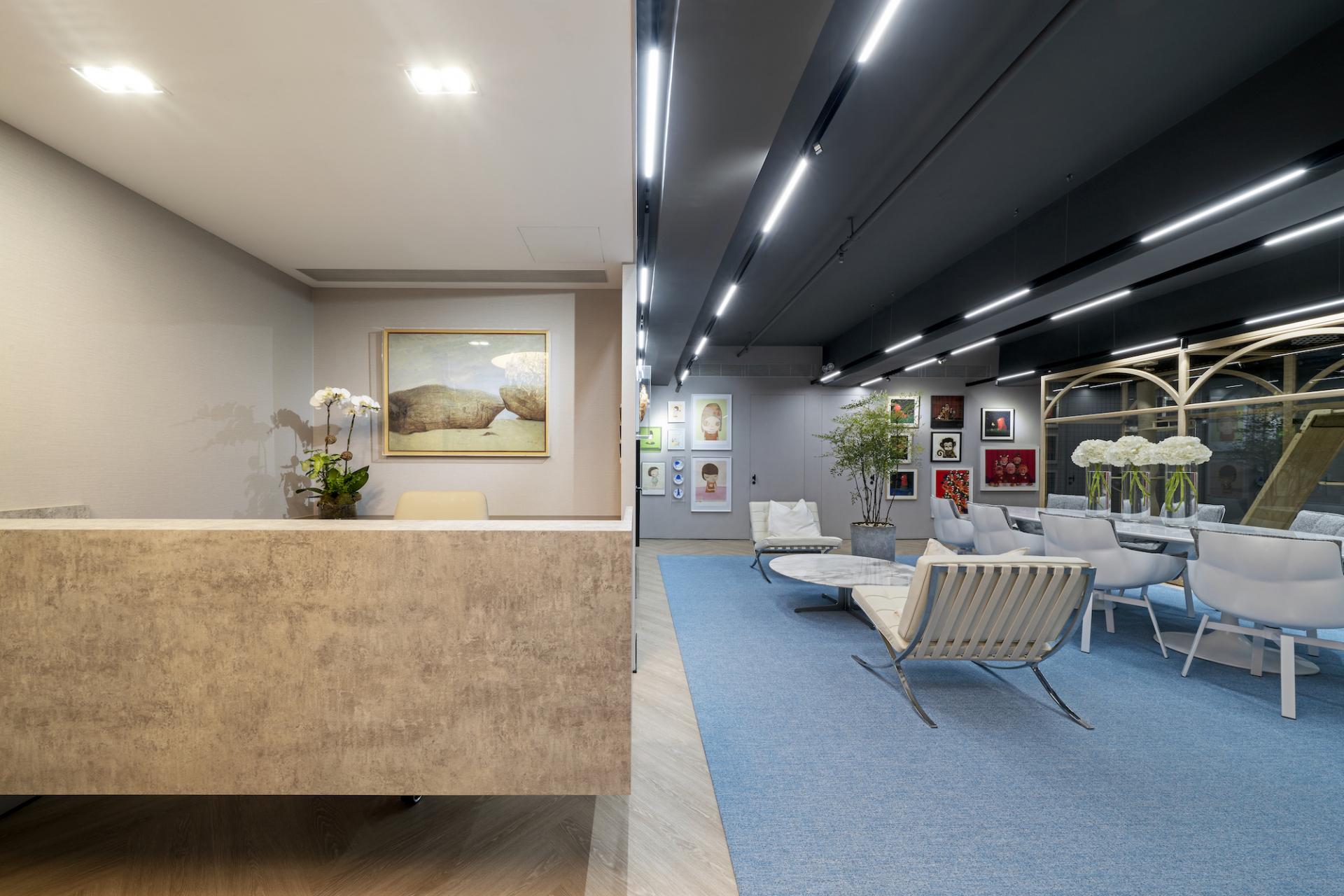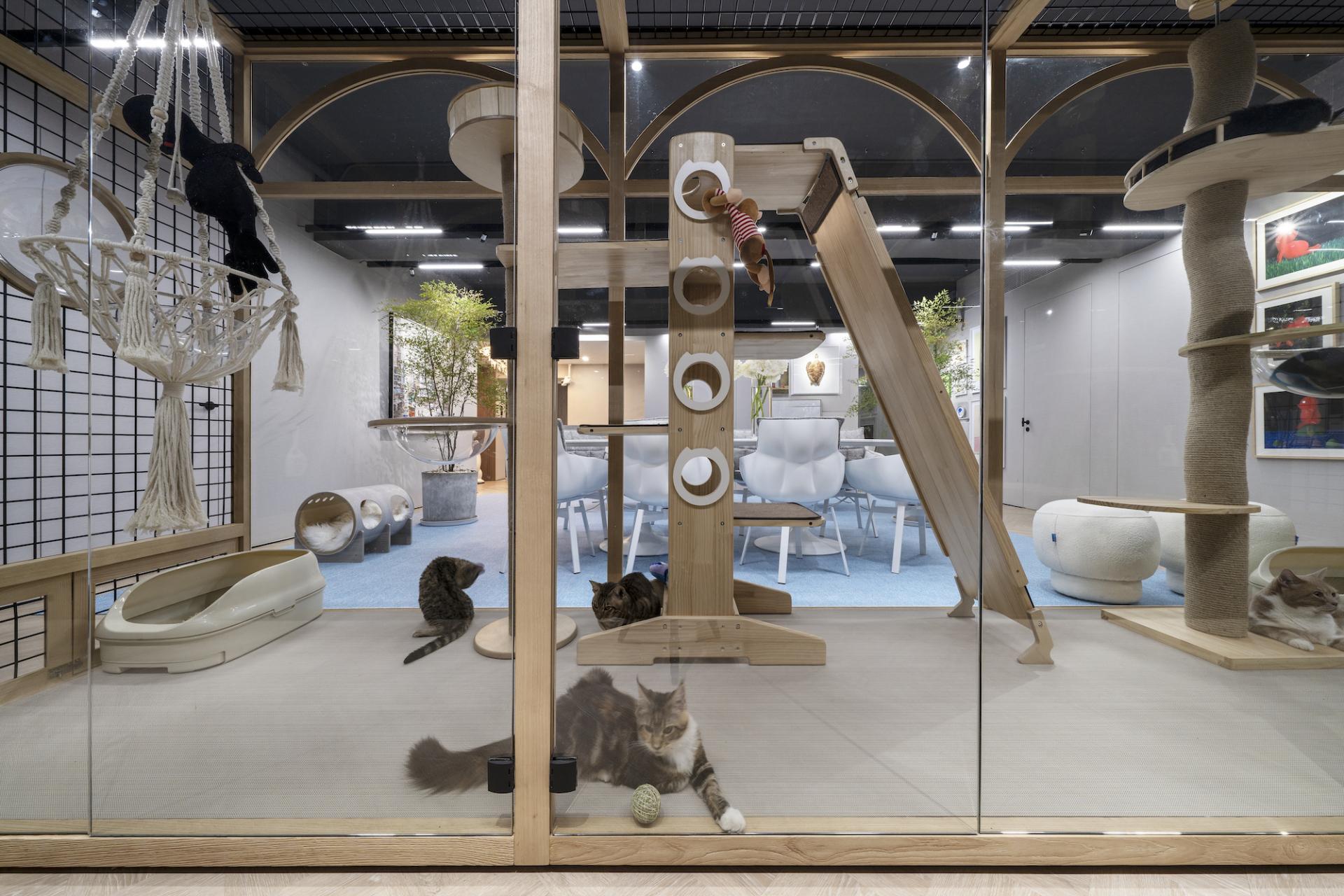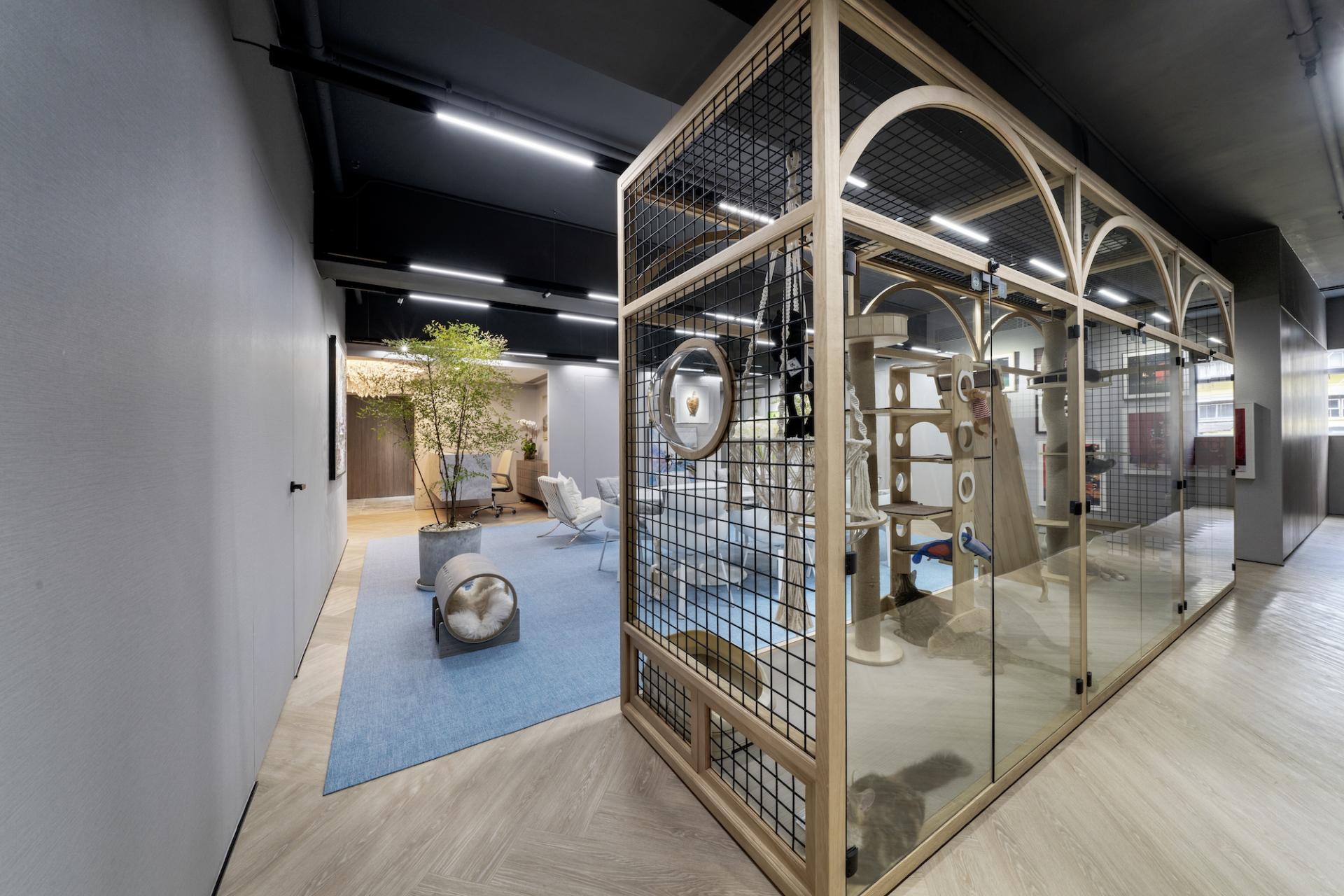 Located in Kowloon, the 4,310 square feet office comprises two living rooms and seven rooms. When you enter the office, the reception area leads to the spacious guest area, which features light blue PVC floor tiles that are durable and water-resistant. The cats enjoy a large, spacious living room separated by a glass wall, inviting onlookers to witness their feline frolics.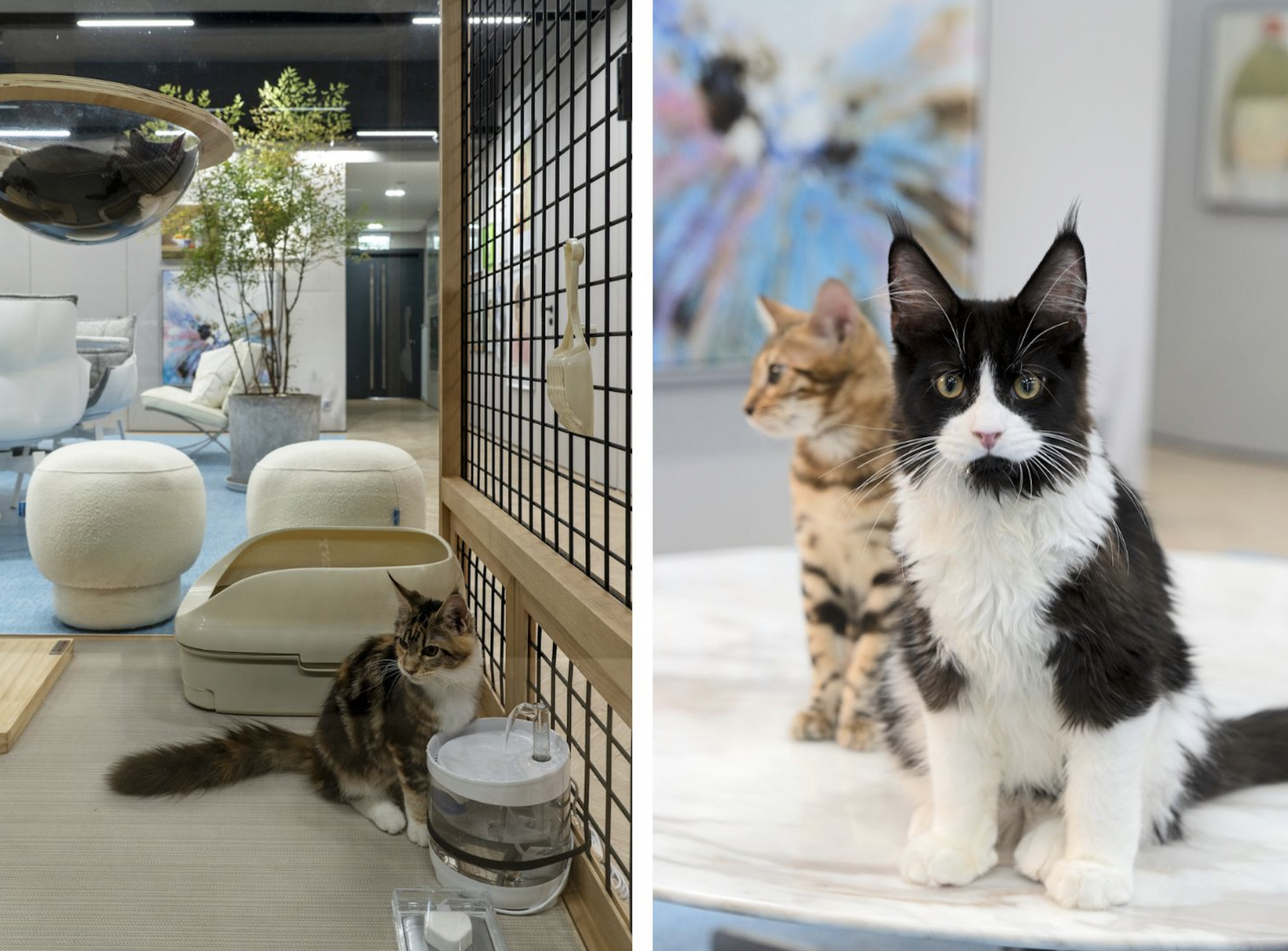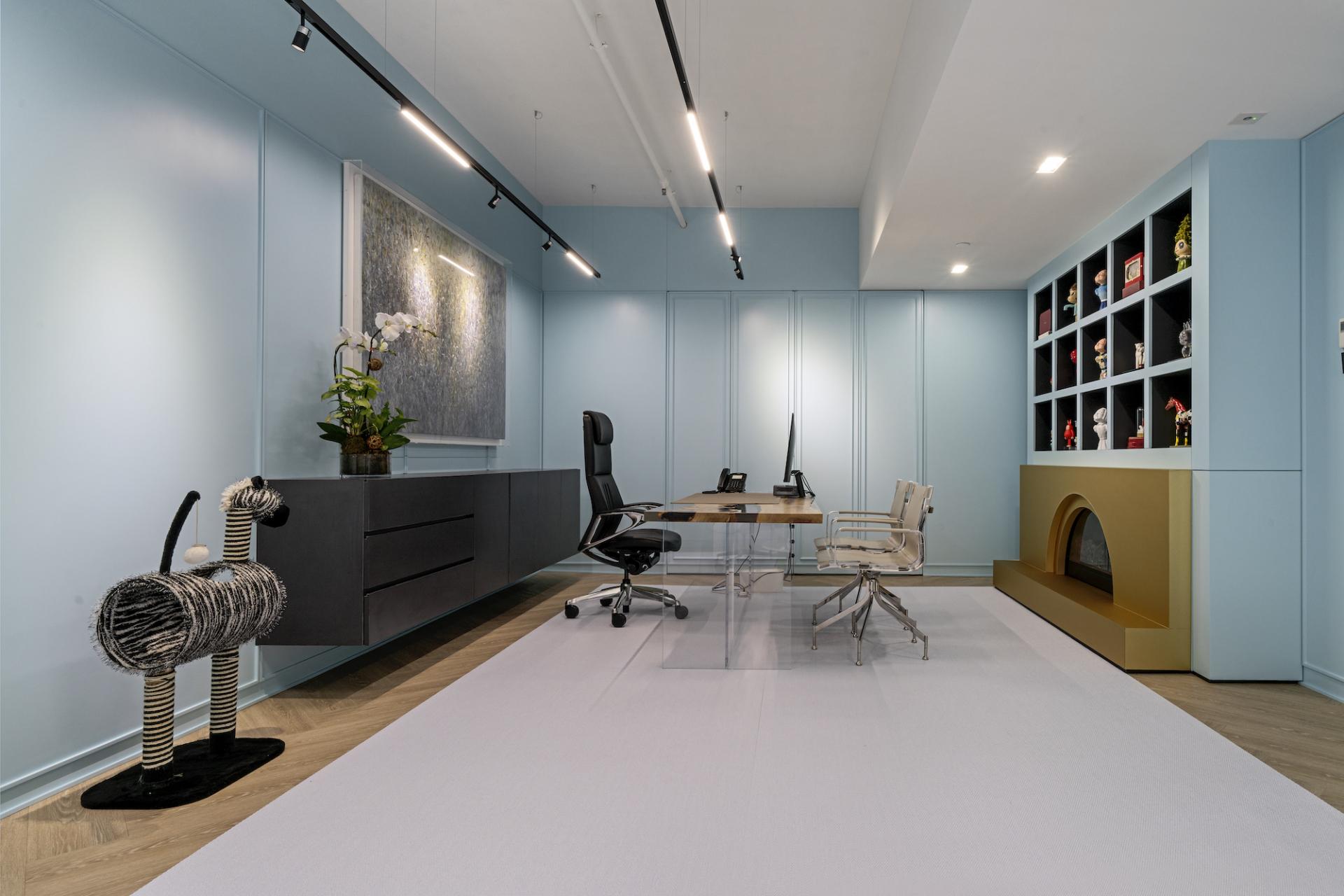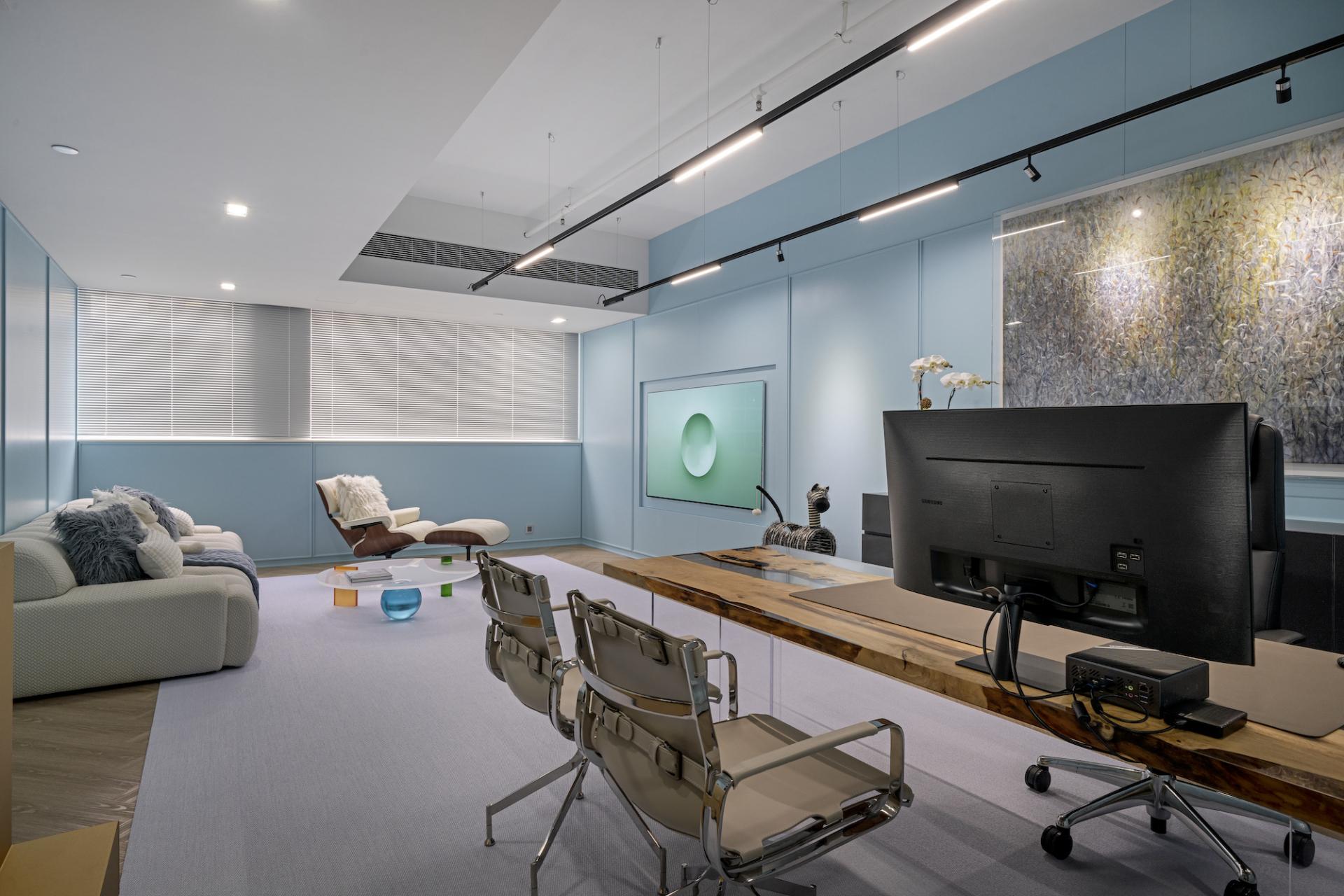 Light blue dominates the main-office's decor, creating a calm and comfortable environment. The room also serves as a karaoke-room and yoga studio, with soundproof walls and soft rubber flooring.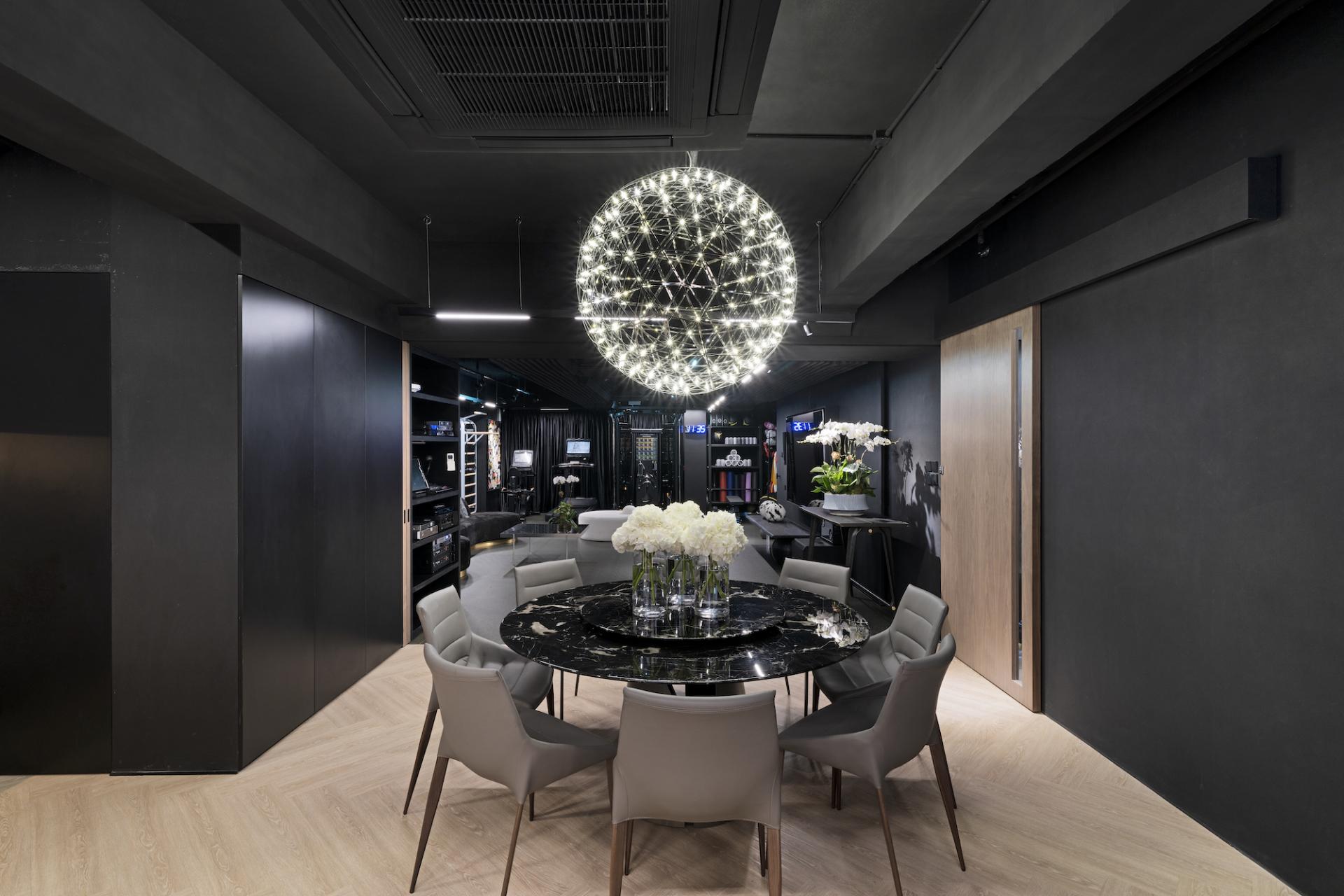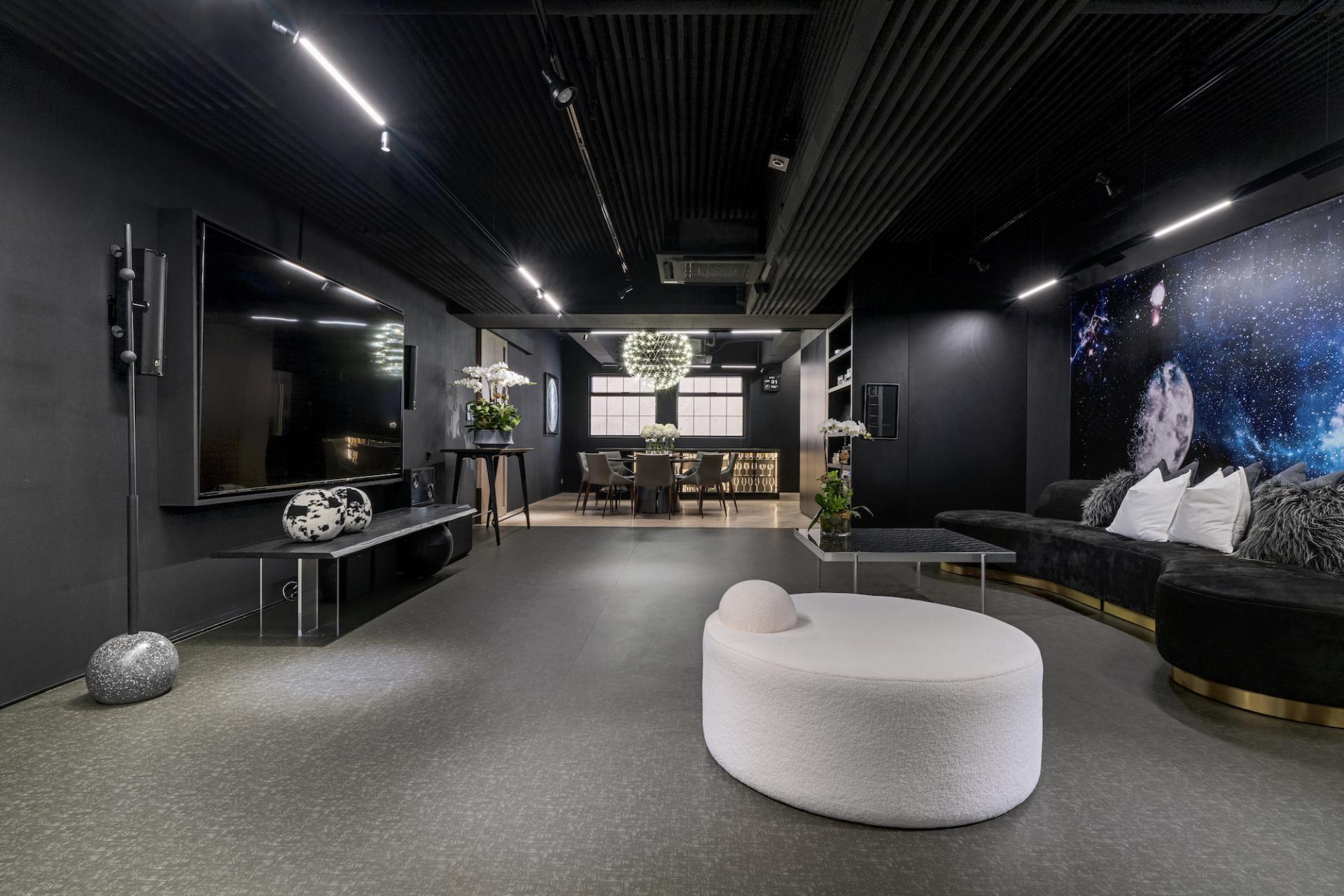 A low ceiling prevents false ceilings from being installed in the office building, leaving the air ducts exposed. Additionally, the ceiling colour varies from area to area, with some painted white and others black. The lighting arrangement in the building uses a mixture of track lights and spotlights to create an array of moods. While the open spaces are brightly-lit, the private areas are more intimate and romantic.
Follow us on Facebook, Instagram, YouTube and subsribe to our Newsletter.