New Office Works (NOW), a Hong Kong-based architecture and design studio, recently created this breathtaking Garden Loft in Haikou, China. Spread across 1612 sq ft, this home demonstrates the team's dedication to crafting imaginative spaces and thoughtful environments.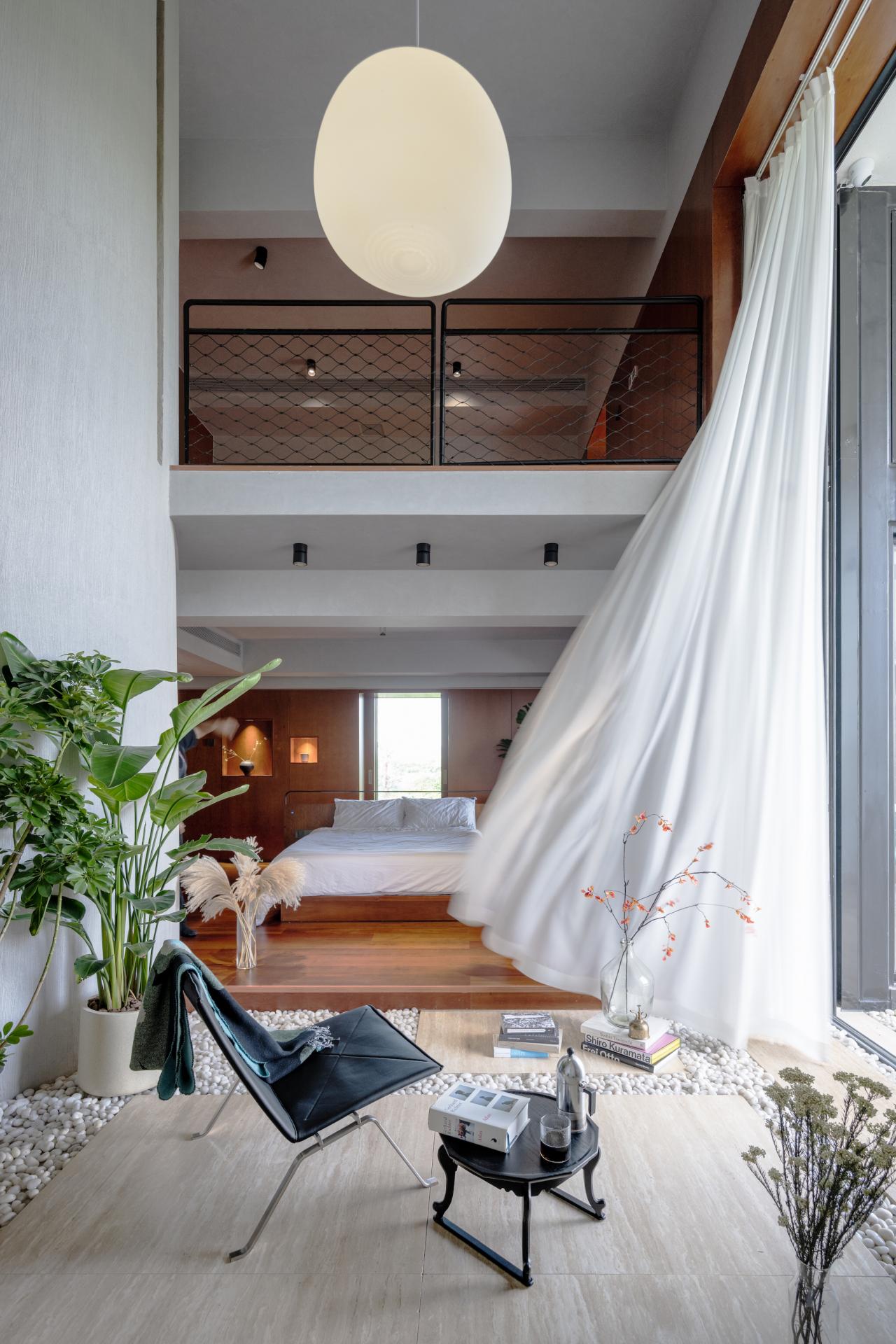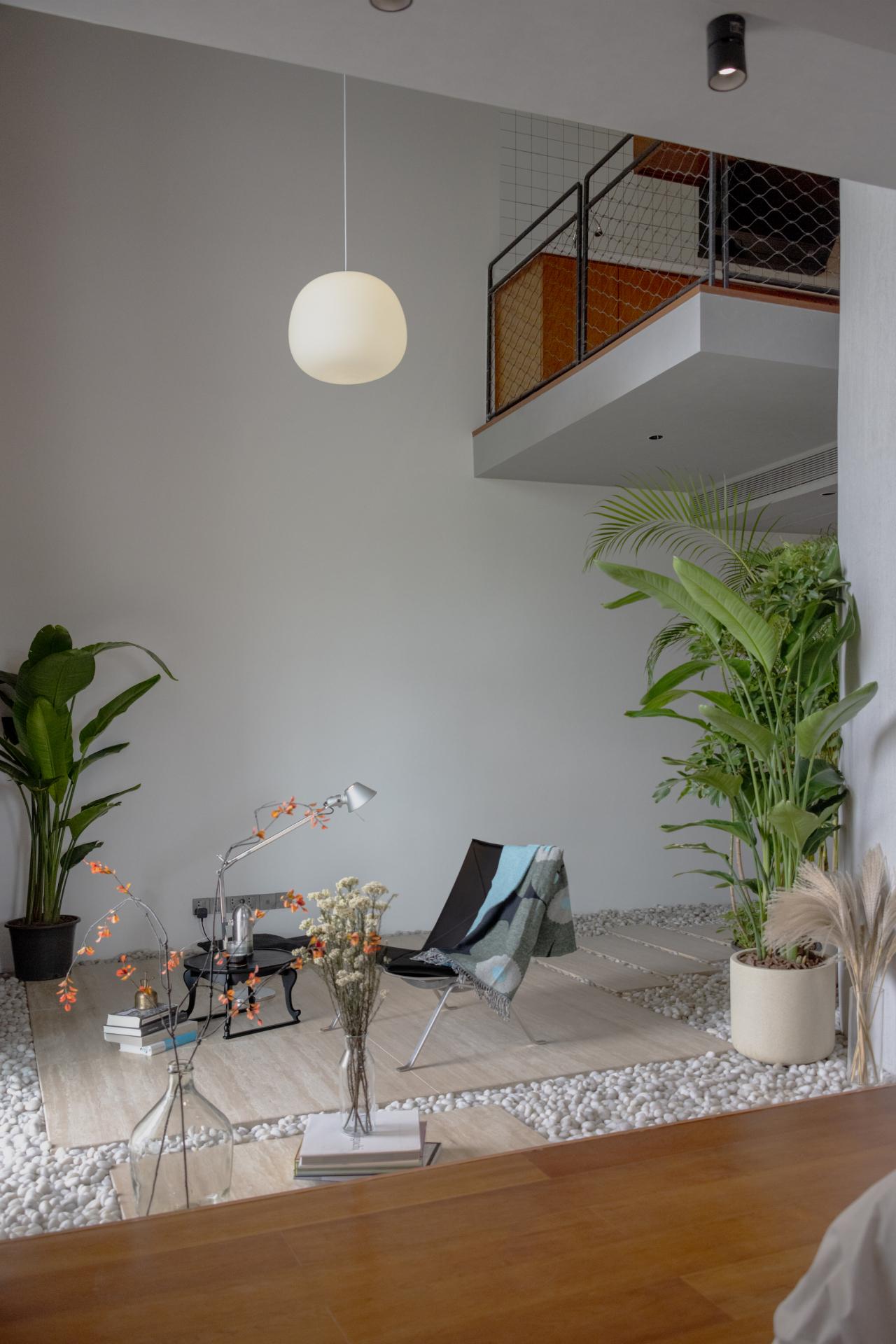 To create a unique blend of hidden and visible features, New Office Works (NOW) divided the Garden Loft in a strategic manner. Private quarters like the master bedroom, bathroom, and wardrobe were separated from the more communal areas (living room, kitchen, and study). The incorporation of greenery throughout the Garden Loft is a distinctive feature that transforms the living space into a nature-inspired haven. The architects strategically placed plants and trees in and around the home, nearly blurring the lines between the indoors and outdoors.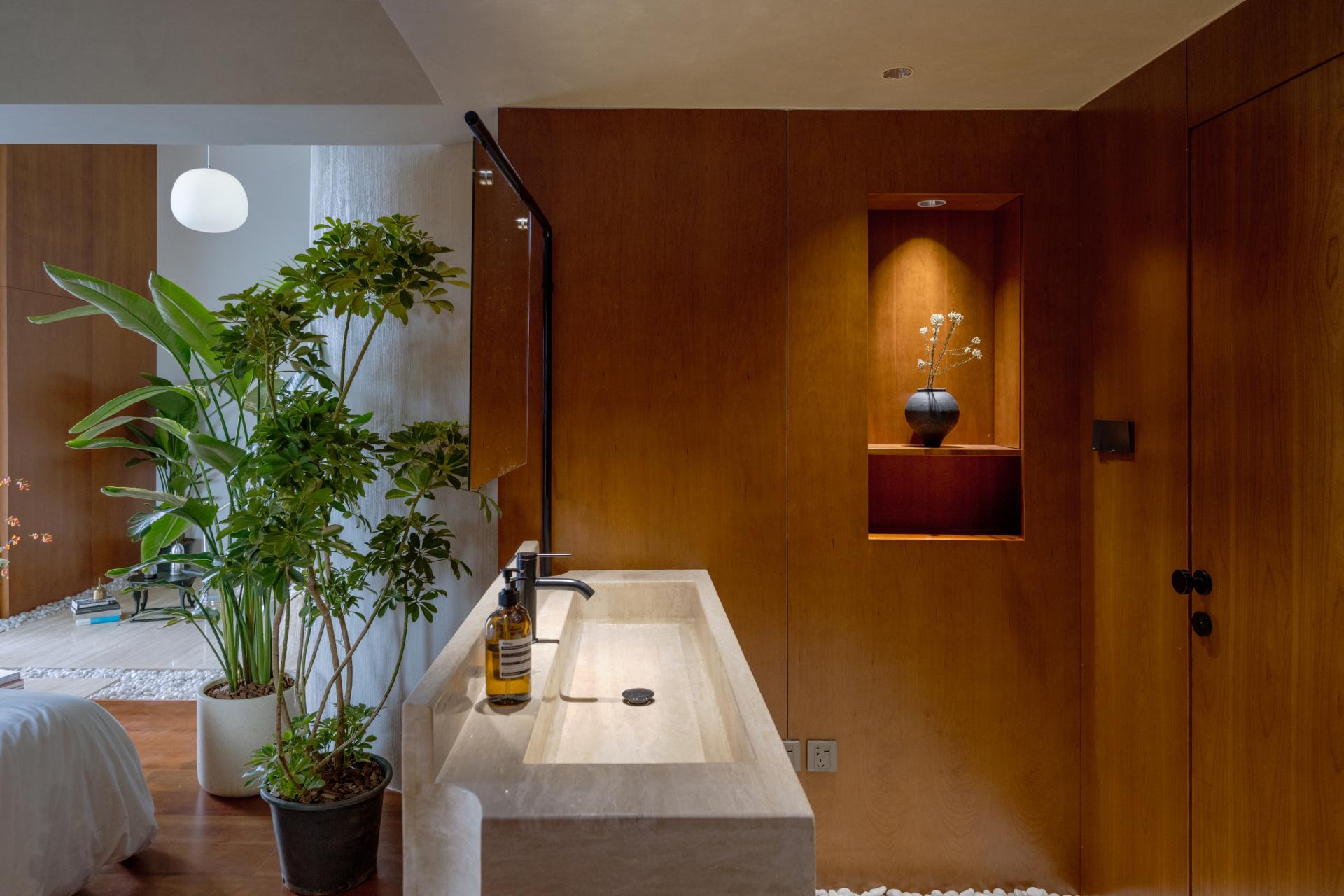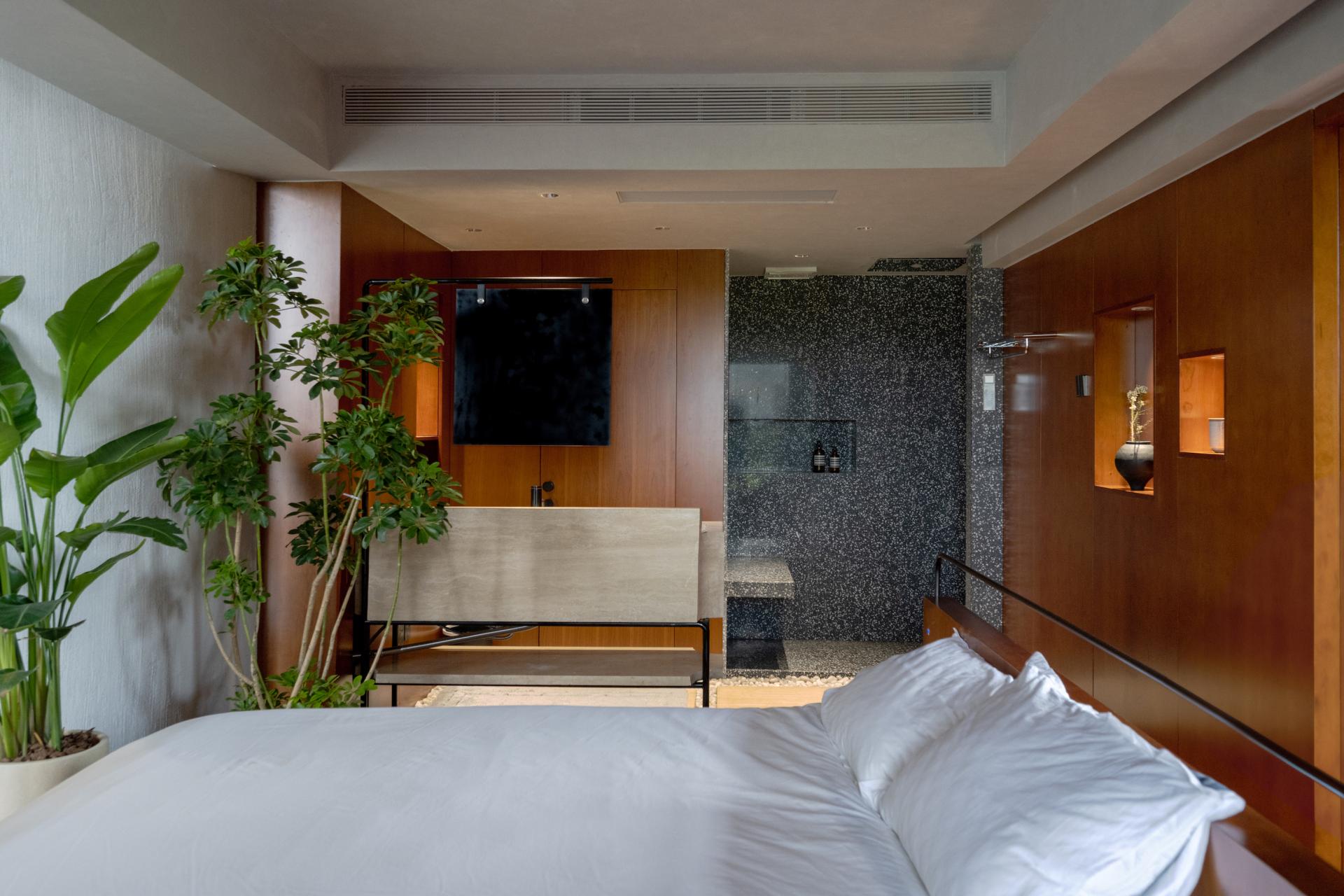 The theme of nature has been further echoed by the use of a natural palette of materials throughout the house. The warm hues of the walnut flooring and built-in joinery are placed alongside large travertine slabs and white pebbles, while blackened steel has been incorporated for the spiral stair, window frame and balustrades, adding a smooth counterpoint to the tactile quality of the natural materials. NOW's commitment to combining diverse elements to create exceptional living spaces is exemplified by the Garden Loft.
Read More:
Hong Kong Equestrian's 914 sq. ft. Mid-levels Apartment: A Stylish Haven with Breathtaking City View
American-Filipino Influencer Jen Balisi Makes Waves with Modern Filipino Restaurant Barkada in Hong Kong
On The Market: Elton John's 13,300 Sq. Ft. High-Rise Flat in Atlanta