Behind every historic building is an endlessly rich and evolving narrative, as centuries of alterations and novel features continue to breathe new life into the architecture, weaving a uniquely beautiful story of its own.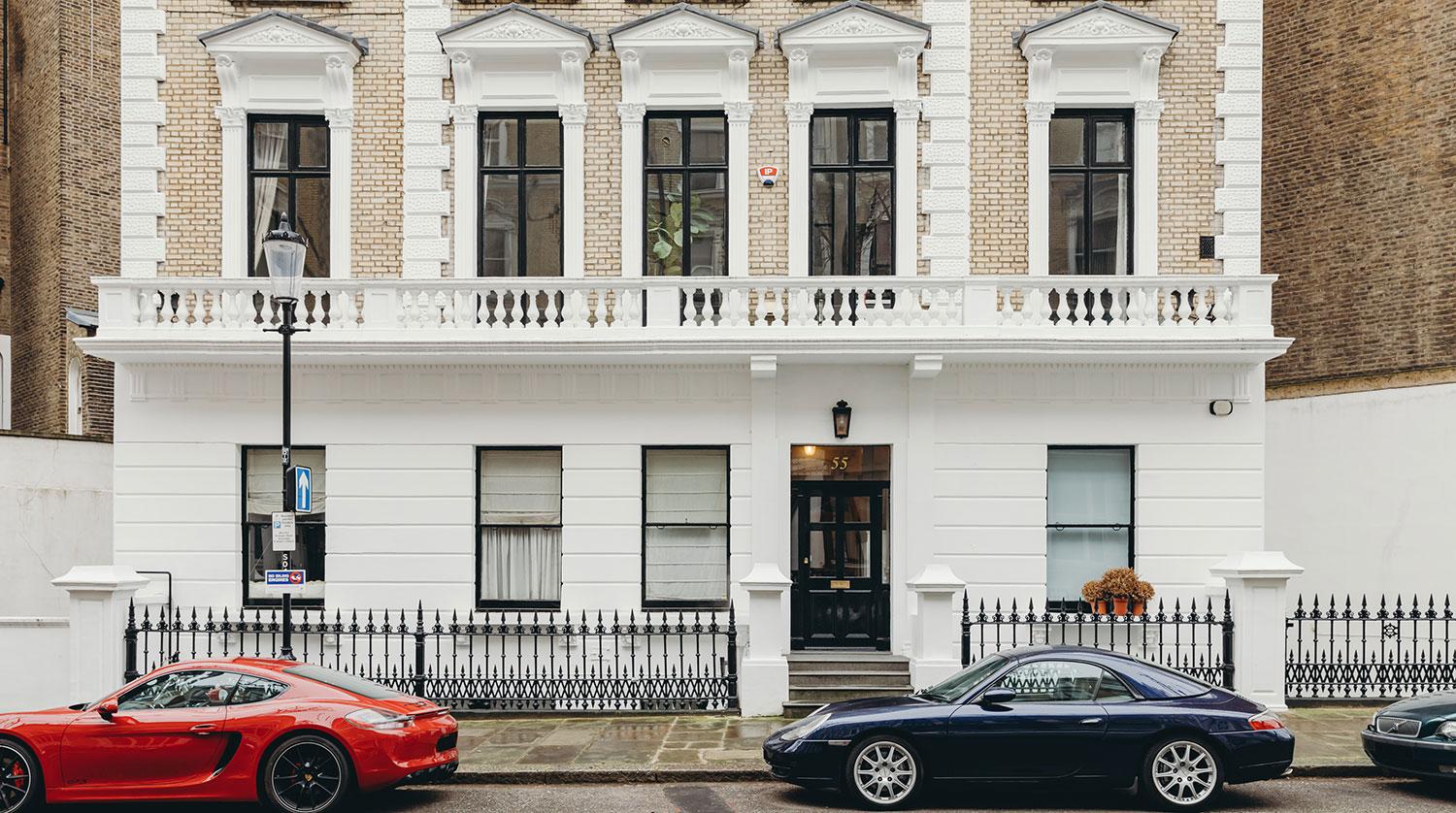 Nestled on the affluent and tranquil street of Notting Hill Gate, just a stone's throw from Hyde Park, this 1,066sqft flat housed within a traditional British Georgian building has recently been reimagined with bright, contemporary charm that blends seamlessly into its original facade. The apartment's homeowners, a well-travelled couple in their 50s, initially fell in love with the neighbourhood's steeped history and cultural diversity and decided to build a home in this flat that they purchased as their holiday escape; in it, they envisioned an inviting, welcoming space where they can host friends and family from around the world.
To create an elegant family haven, they tapped interior designer Vinki Li for the refurbishment, and it became their priority to not only retain, but accentuate, the original architectural grandeur of the space while all at once revitalising it with modern comforts that fit the lifestyle of this 21st-century family.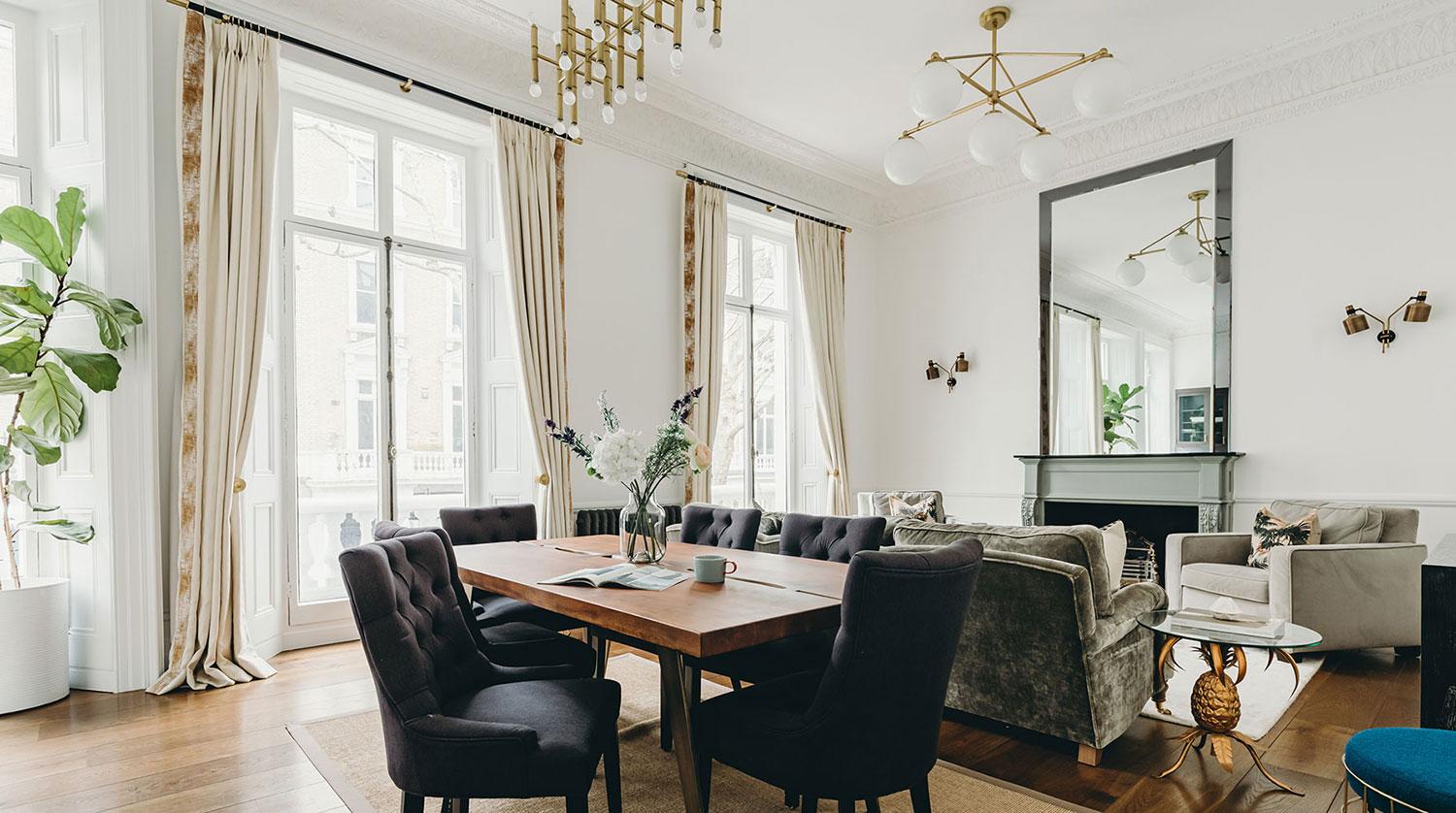 As such, intricate historical interior features such as double-height Victorian windows and delicate cornicing have been painstakingly preserved; the couple also made changes to the floorplan to adapt to their 21st-century lifestyle, such as knocking down three of the original four cross-structured walls, gutting the original reading room and storage room, and moving the kitchen out to the living room to facilitate a more open, sociable flow in the space.
All these changes result in a gracefully historic, light-drenched family haven in which various eras, spaces and influences fuse seamlessly into each other; a lack of partitioning walls also helps to open up the space and highlight the home's impressive 3.8-metre high ceilings.
Elevating the home's modern glamour to the next level is a tapestry of carefully selected lush fabrics from Coltex. Known for curating highly original designs and masterfully crafted works from designers all over the world, Coltex's quality pieces have been masterfully mixed and matched throughout the apartment, from sophisticated draperies to plush upholstery and statement curtains that lend a pop of colour and character against the sleek neutral-hued walls and floor-to-ceiling windows.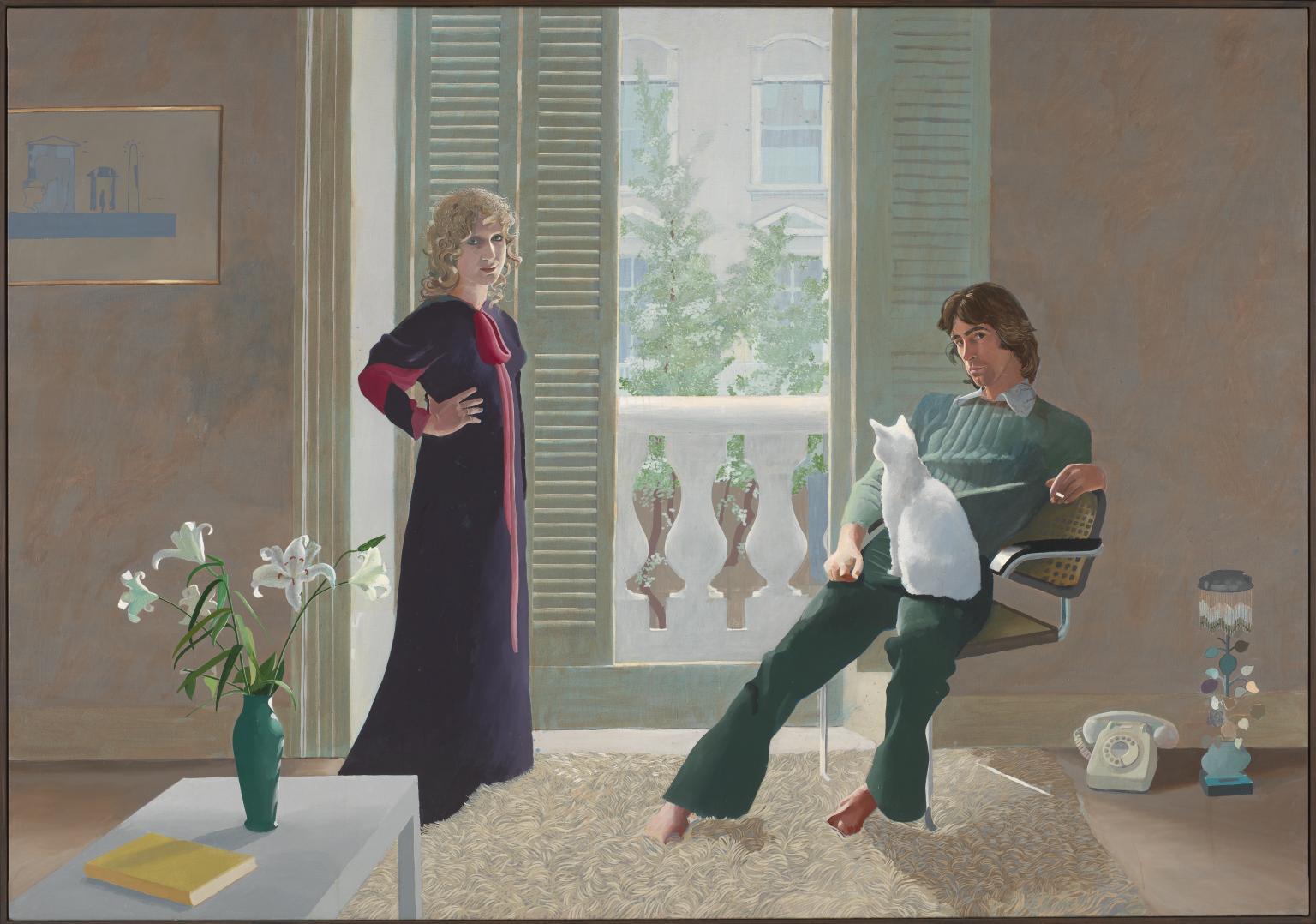 At the heart of the home's captivating narrative lies in its previous tenant; Celia Birtwell, a British textile and fashion designer known for her distinctive bold, romantic and feminine prints influenced by the likes of Picasso and Matisse. She was also the muse of artist David Hockney. She lived in this flat back in the 1970s – and Hockney painted one of his most famous paintings, Mr and Mrs Clarke and Percy, in this very flat.
Scroll through the gallery below to see more of the home: