There's no denying our love for a quick, easy getaway to the nearest ultra-chic skyscraper hotel – but if you're looking to truly invigorate your spirit and sense of wonder that seems to have been temporarily lost, nothing beats venturing off the beaten path to a relatively undiscovered destination where rich heritage and unexpected adventures unfold at every turn.
Myanmar – or Burma, the Southeast Asian nation bordering India, Bangladesh, China, Laos and Thailand – serves up that and more. Since it began to open up to the outside world in recent years, travellers have been able to savour the fascinating, formerly colonised land that is home to over 100 ethnic groups and myriad bustling markets, unspoilt natural scenery, impressive traditional architecture, rising art galleries and religious relics.
At the heart of it is the country's largest city Yangon, an economical and cultural mecca where age-old Myanmar tradition and British colonial heritage meet innovative modernity. There, sitting along the iconic Irrawaddy River banks and housed within the formerly New Law Courts built in 1927 from the colonial era, is the newly minted Rosewood Yangon, an exquisitely crafted establishment that captures the unique old-meets-new allure of the city.
Scroll through the gallery below to see more of the new Rosewood Yangon: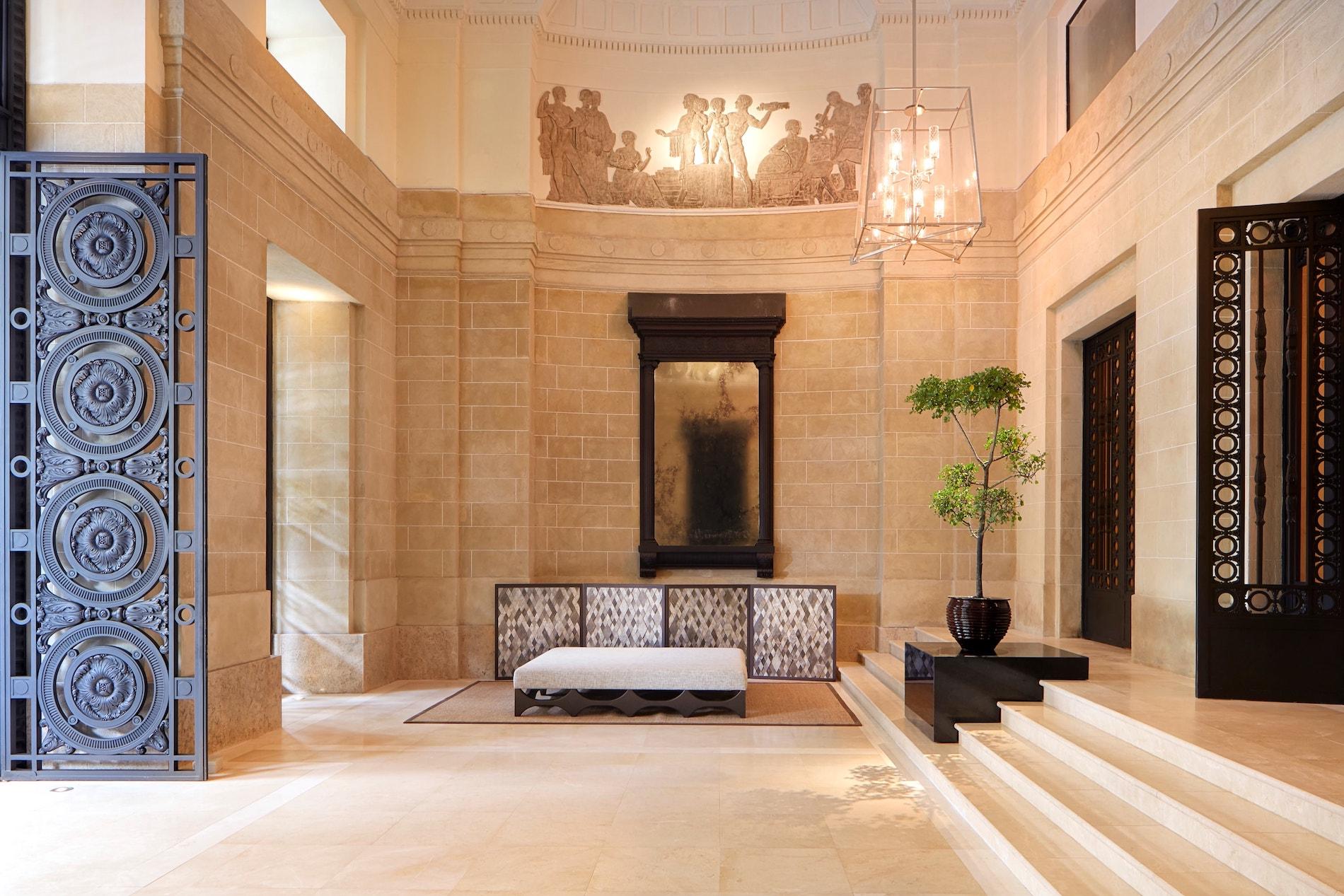 Framed by original three-story-high Ionic colonnades with a majestic portico at the entrance that is lit by three 1920s chandeliers, every inch of the architecture has been painstakingly revived and restored.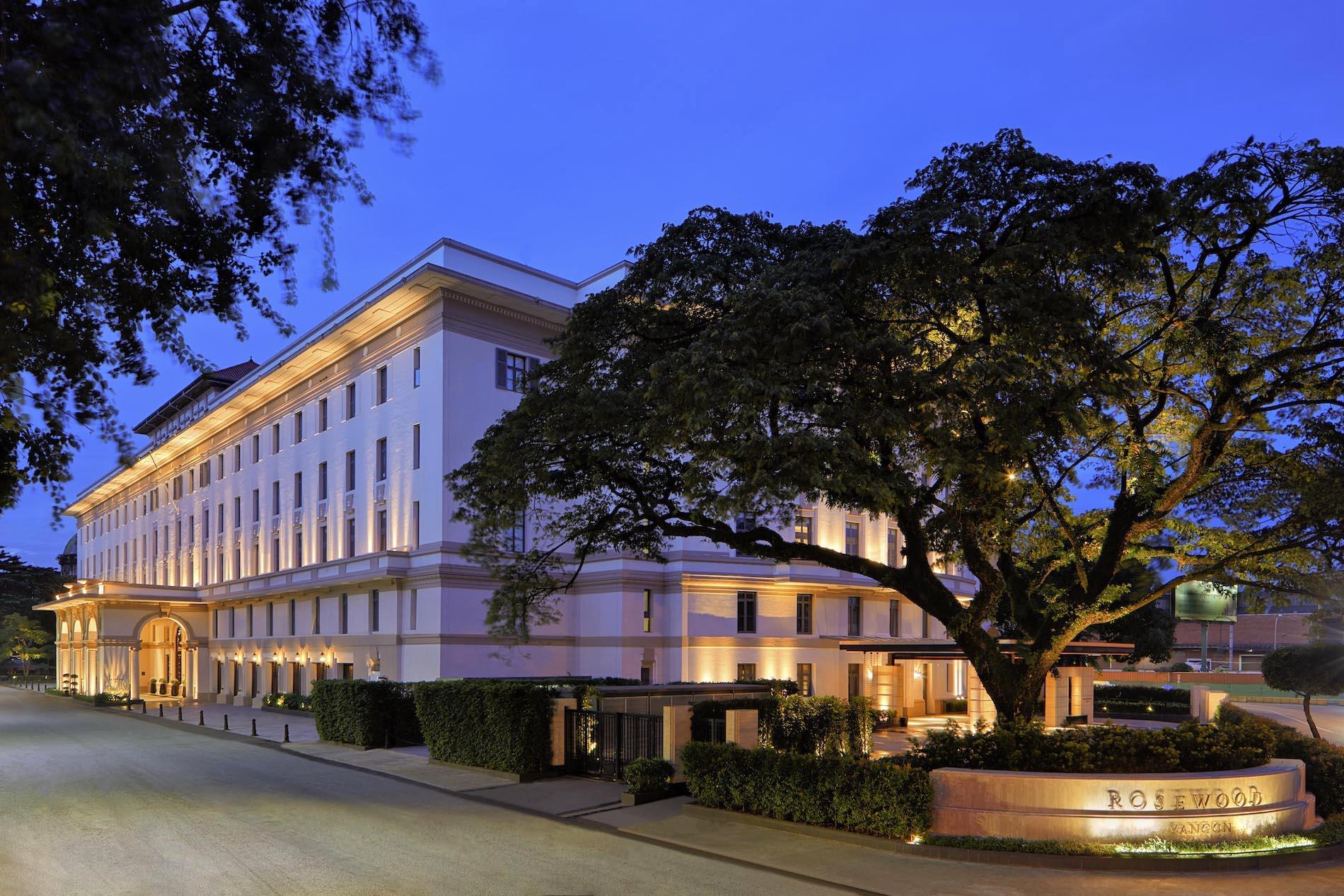 The restoration of the building to its original grandeur is done under the aid of the 31st Yangon Heritage Trust Blue Plaque, allowing it to maintain its architectural integrity and beautifully blend into the surrounding highly intact historical neighbourhood.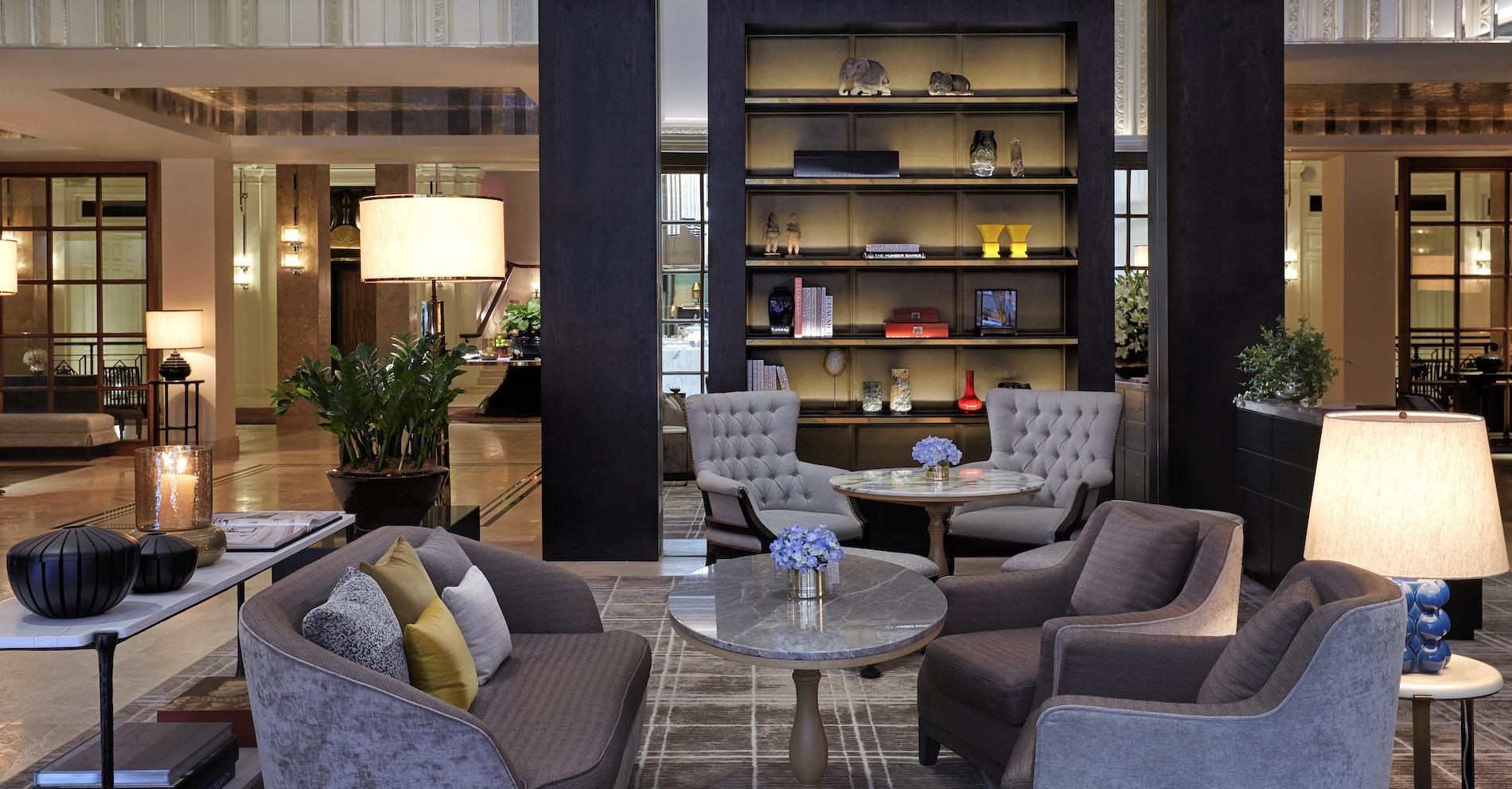 The hotel's striking facade is met with even more intriguing interiors that unveil beyond the entrance's two sets of iron-framed doors. They open up to the lobby adorned with a stunning mural by famed local artist Than Kyaw Htay that depicts sunset-bathed pagodas atop peaks floating over a rugged landscape.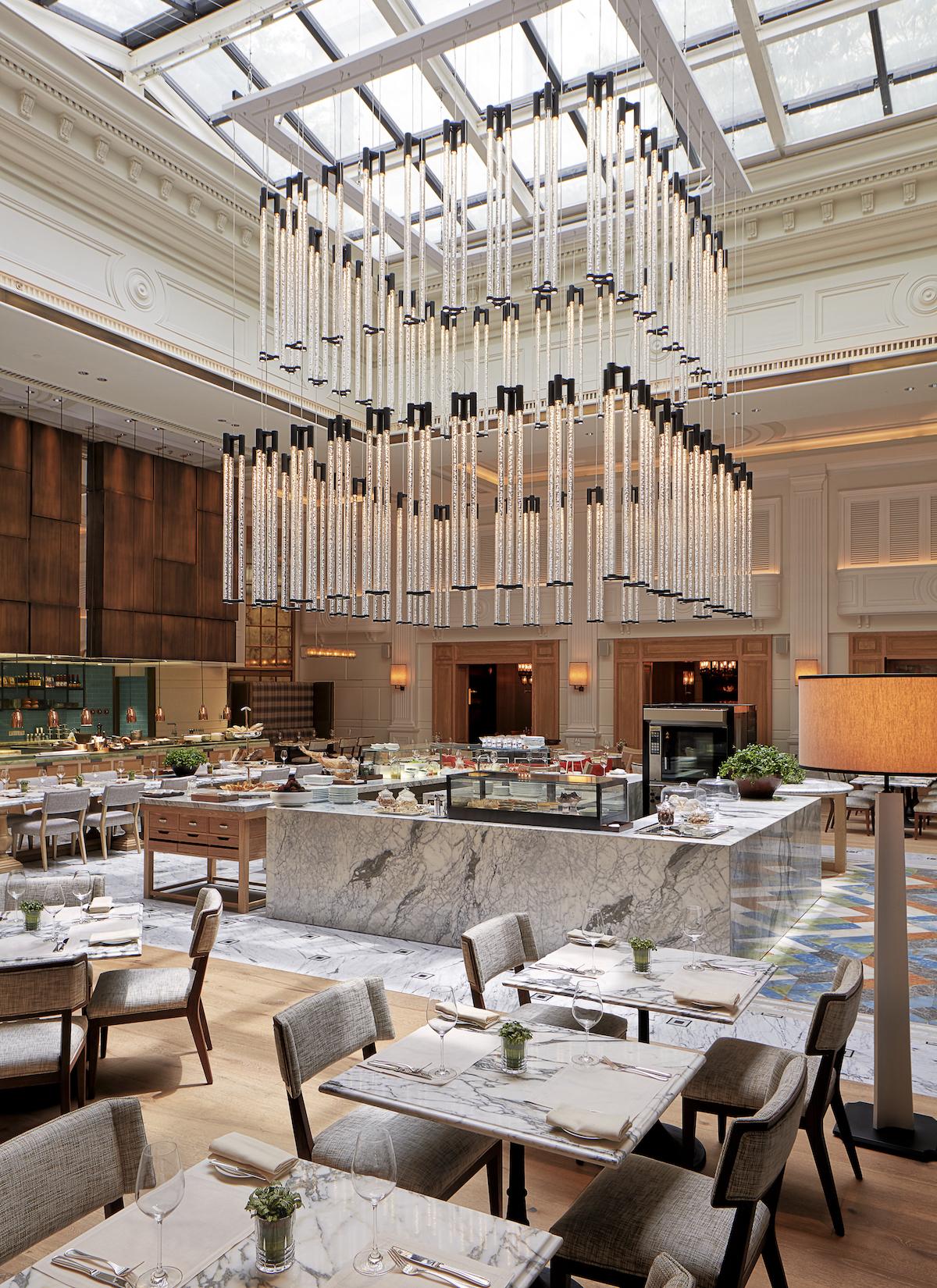 Elsewhere, spaces such as two beautifully restored courtyards, evocative hallways, dining halls, heritage salons and retail galleries are accentuated by preserved interior details such as perforated metal screens, cast-iron balustrades and various wooden screens and panels that transport you right back to the glamour of a bygone era.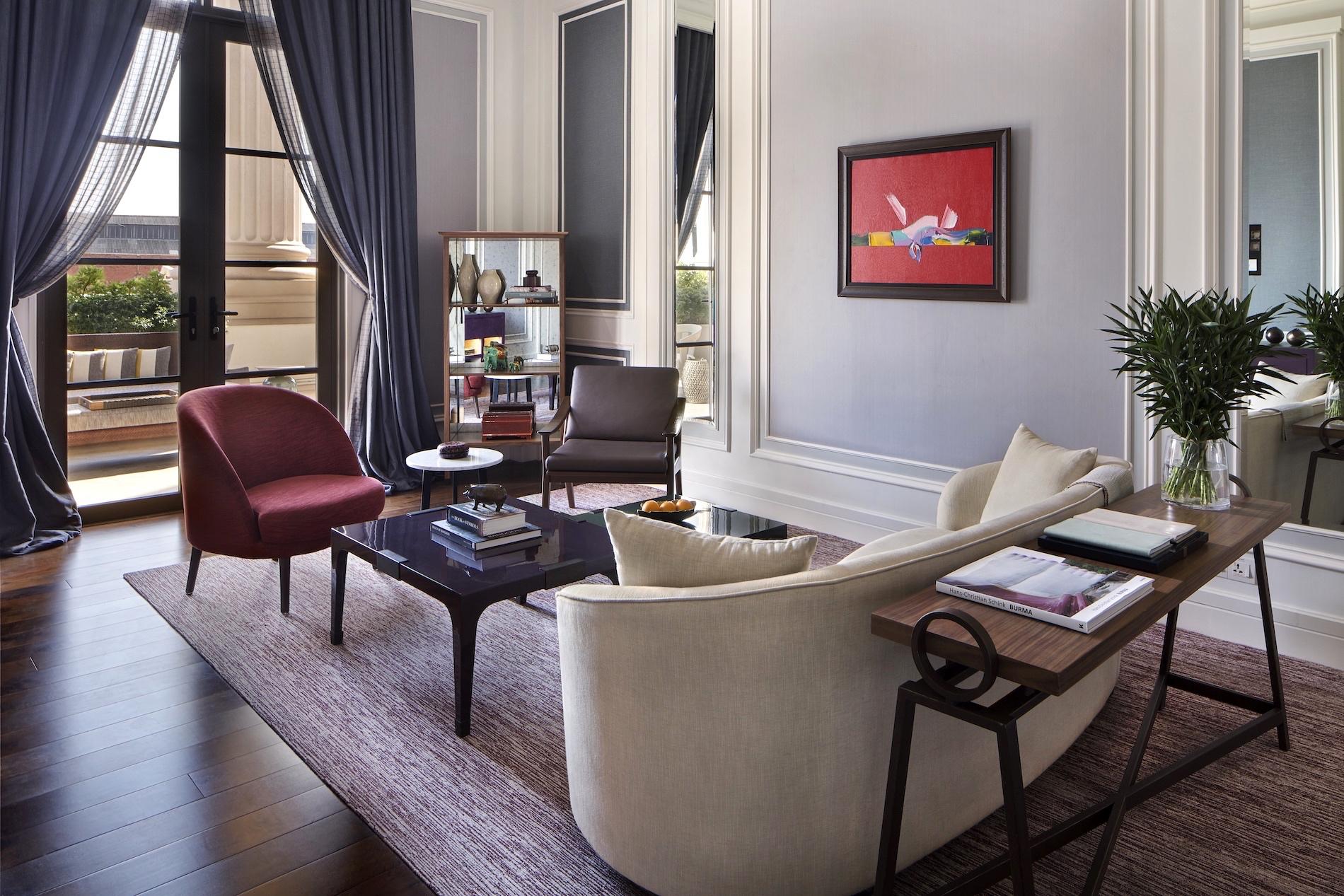 Bold colours meet evocative paintings by Nyein Chan Suand and plush furnishings add a touch of contemporary luxury into the interiors.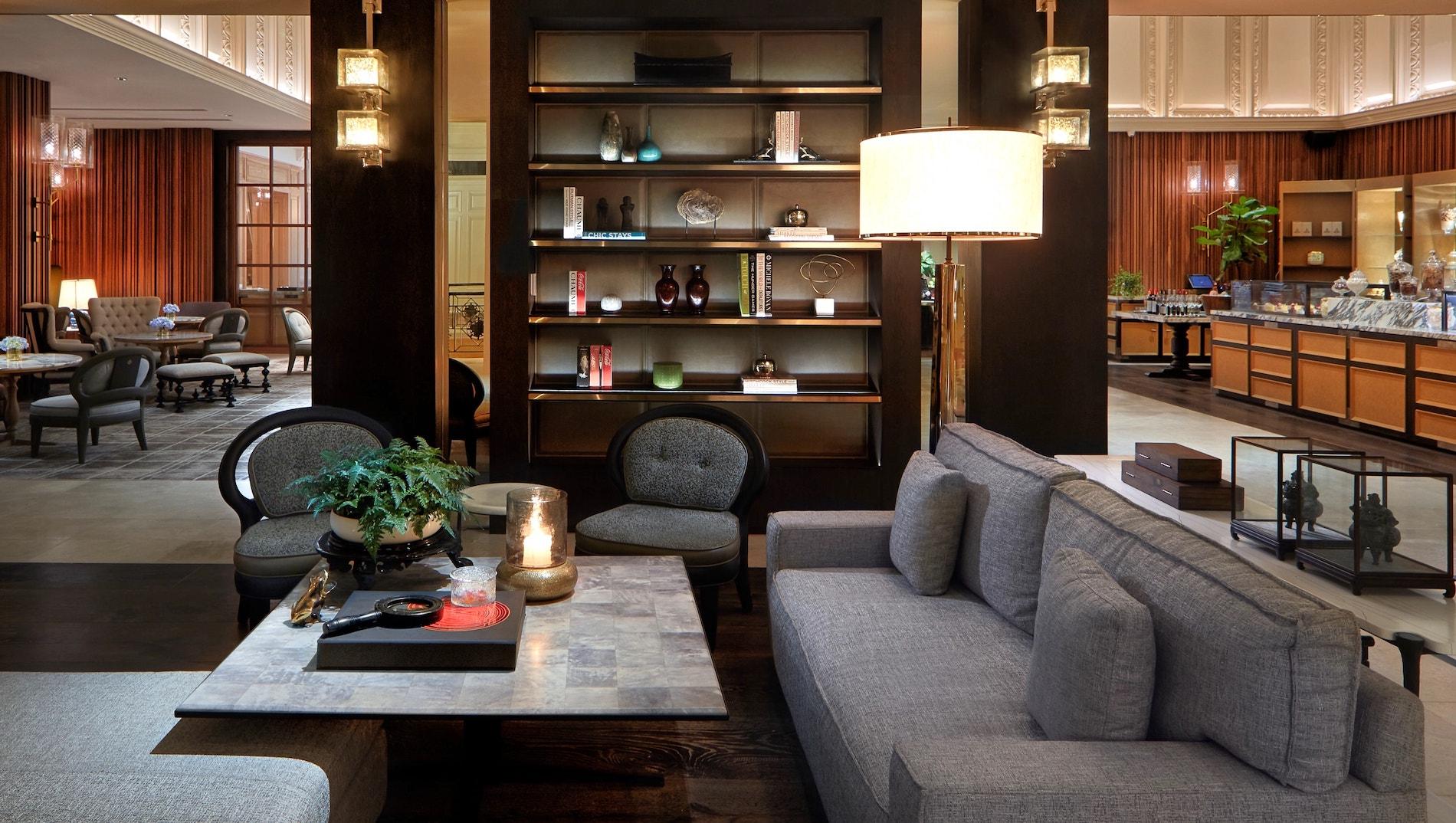 In a curios-studded lounge area, evocative heritage décor features restored dark teak wall panels, heritage lighting fixtures and marble flooring.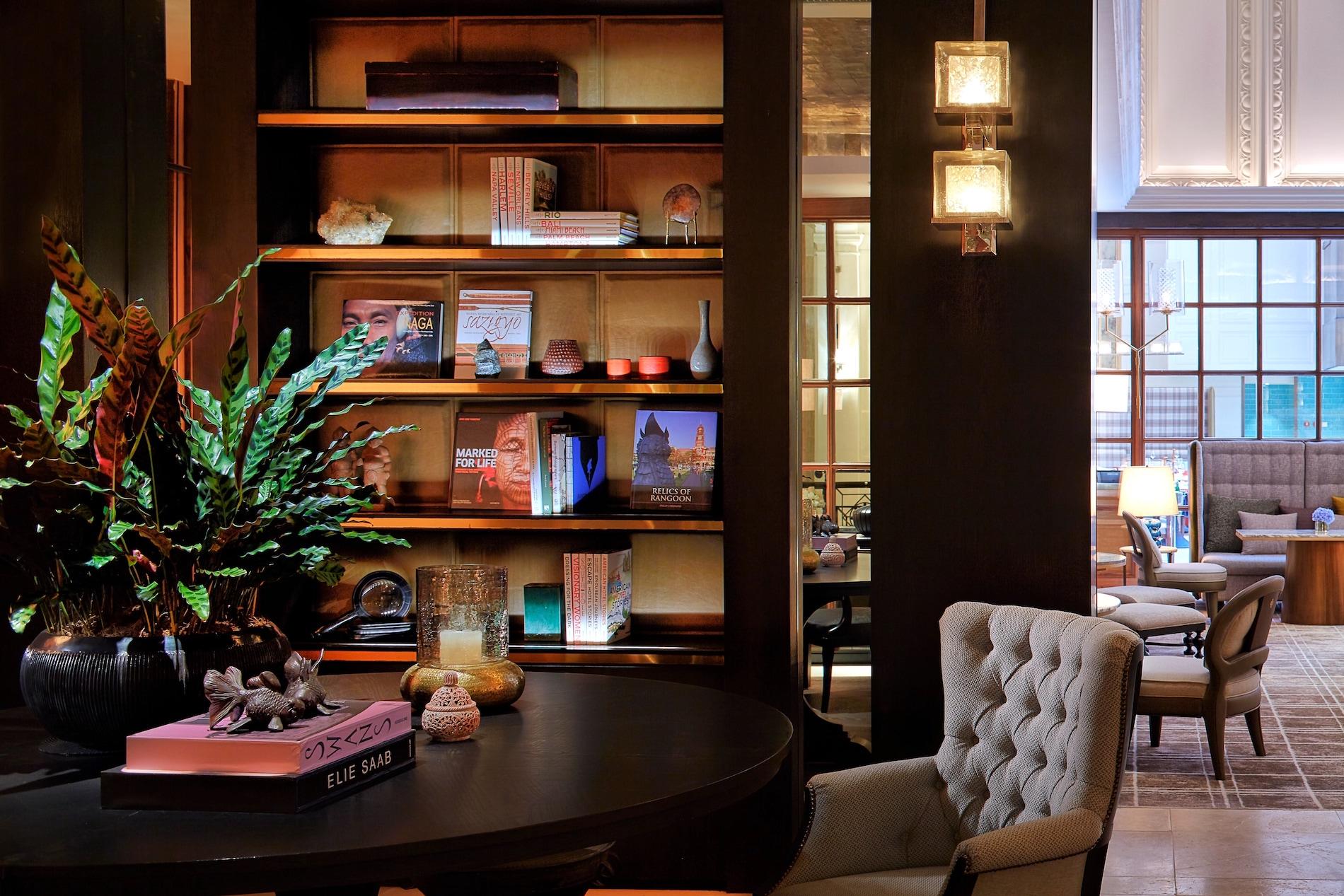 In the lounge and bar areas, guests can enjoy an expansive whiskey selection, bespoke cocktails and a curated selection of fine wines and sophisticated snacks. Nearby in the The Judge's Chamber is a a world-class variety of premium cigars on offer.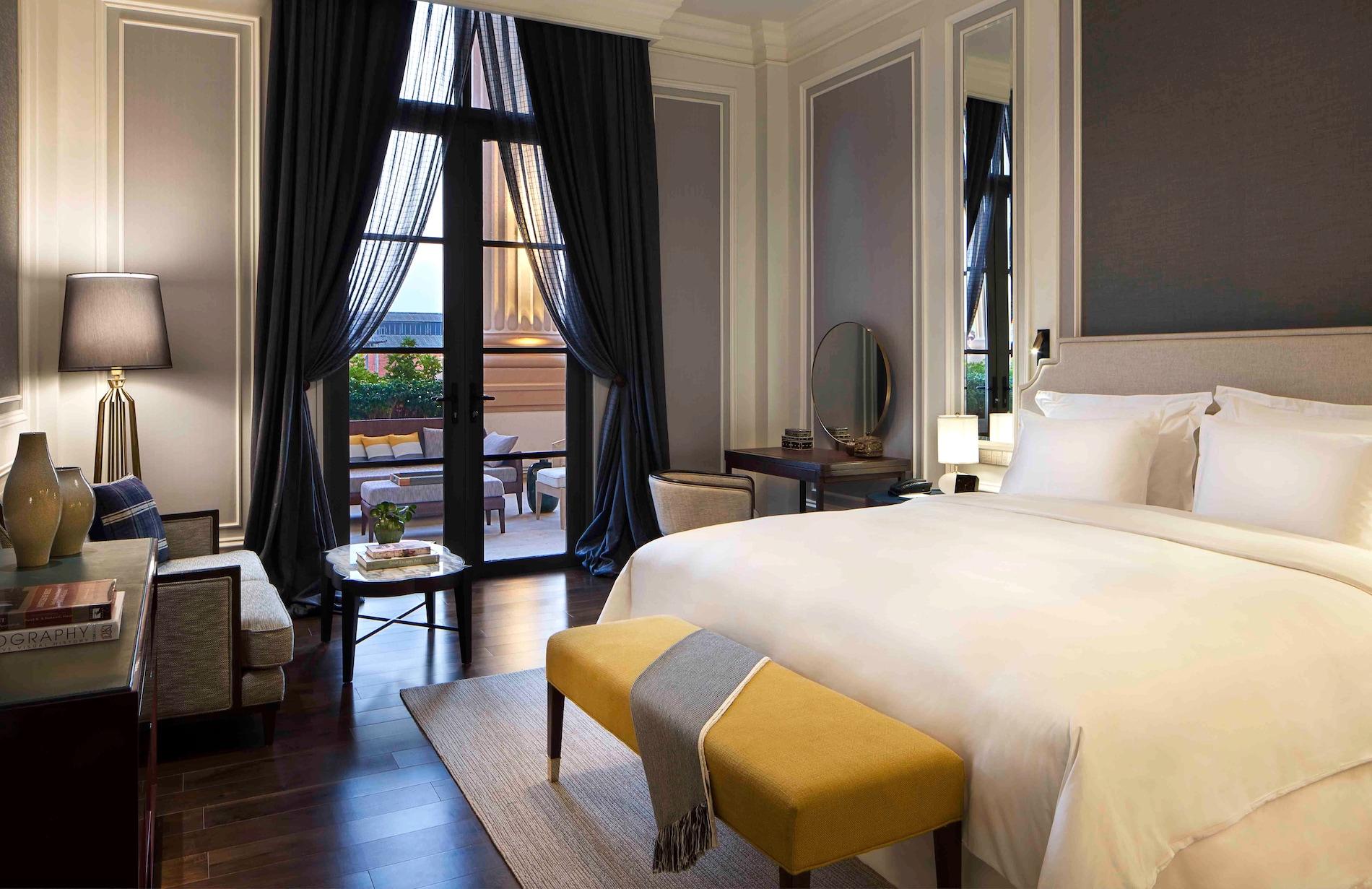 Juxtaposed against the stately, palatial aesthetics are the 205 rooms and suites characterised by a deep sense of residential-style warmth and comfort.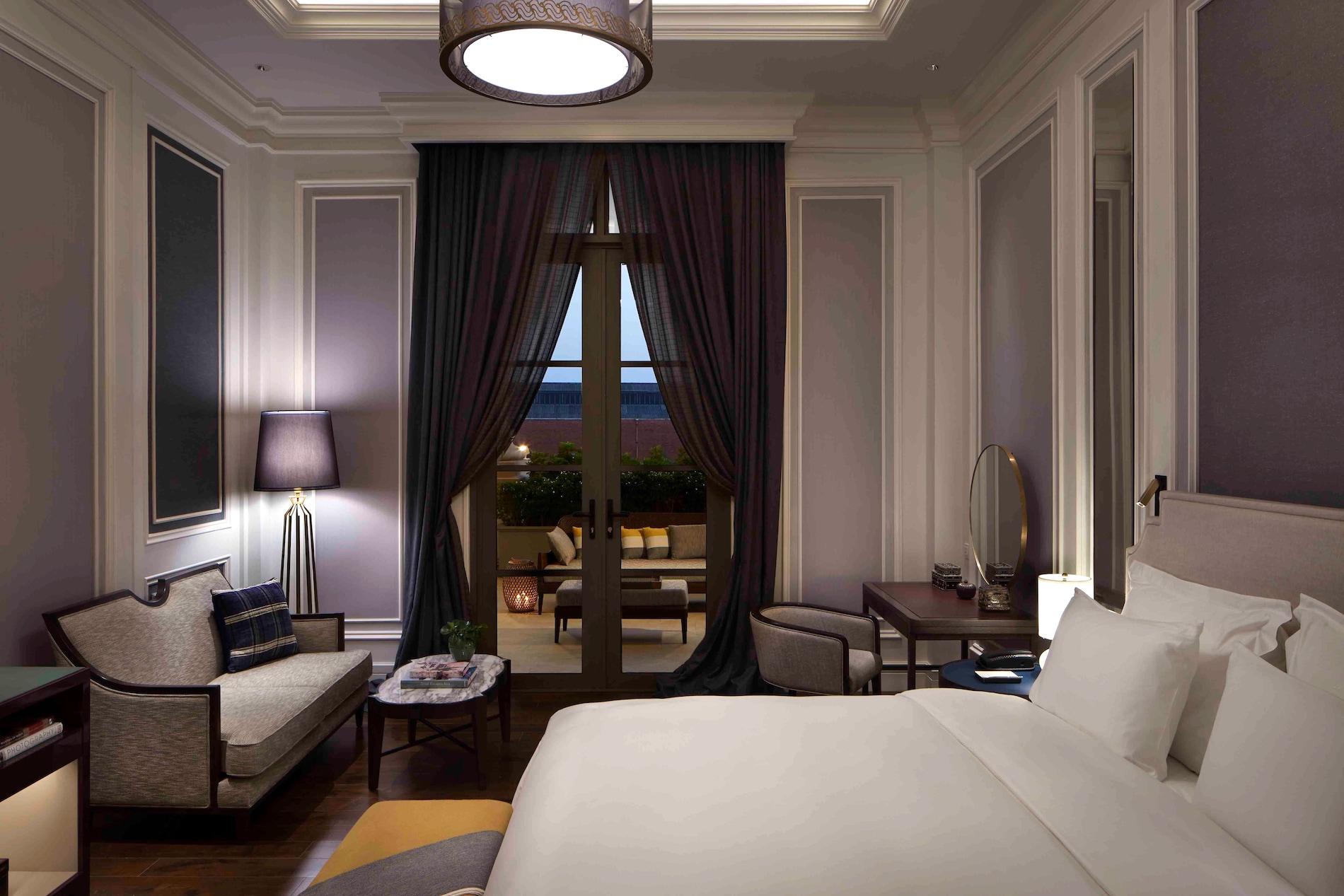 Carefully crafted by New York-based Lillian Wu Studio, each room is endowed with high ceilings and natural light designed to highlight the building's architectural beauty.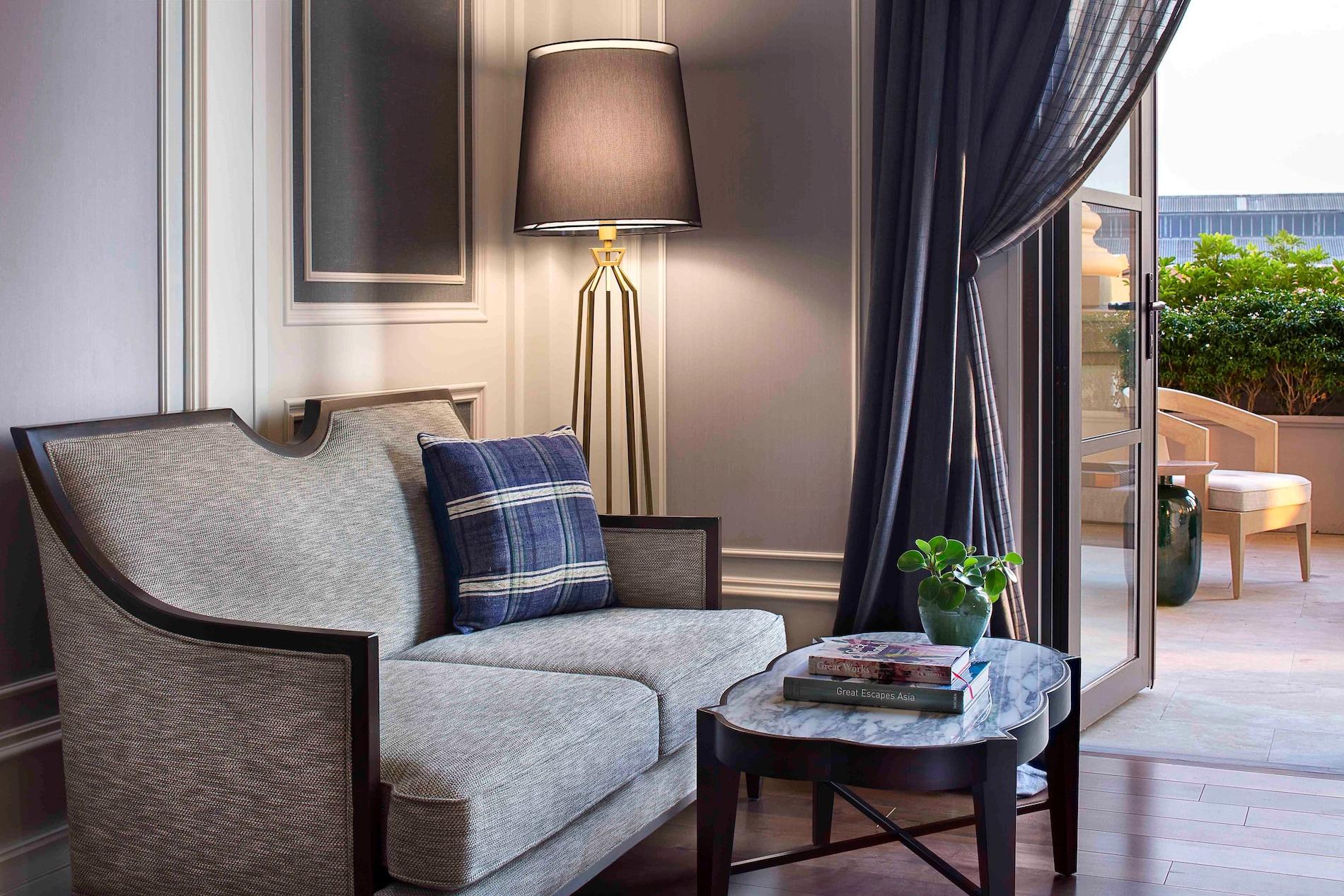 Patios and balconies in most of the rooms offer idyllic moments of relaxation against calming views overlooking the city or beautifully landscaped courtyards.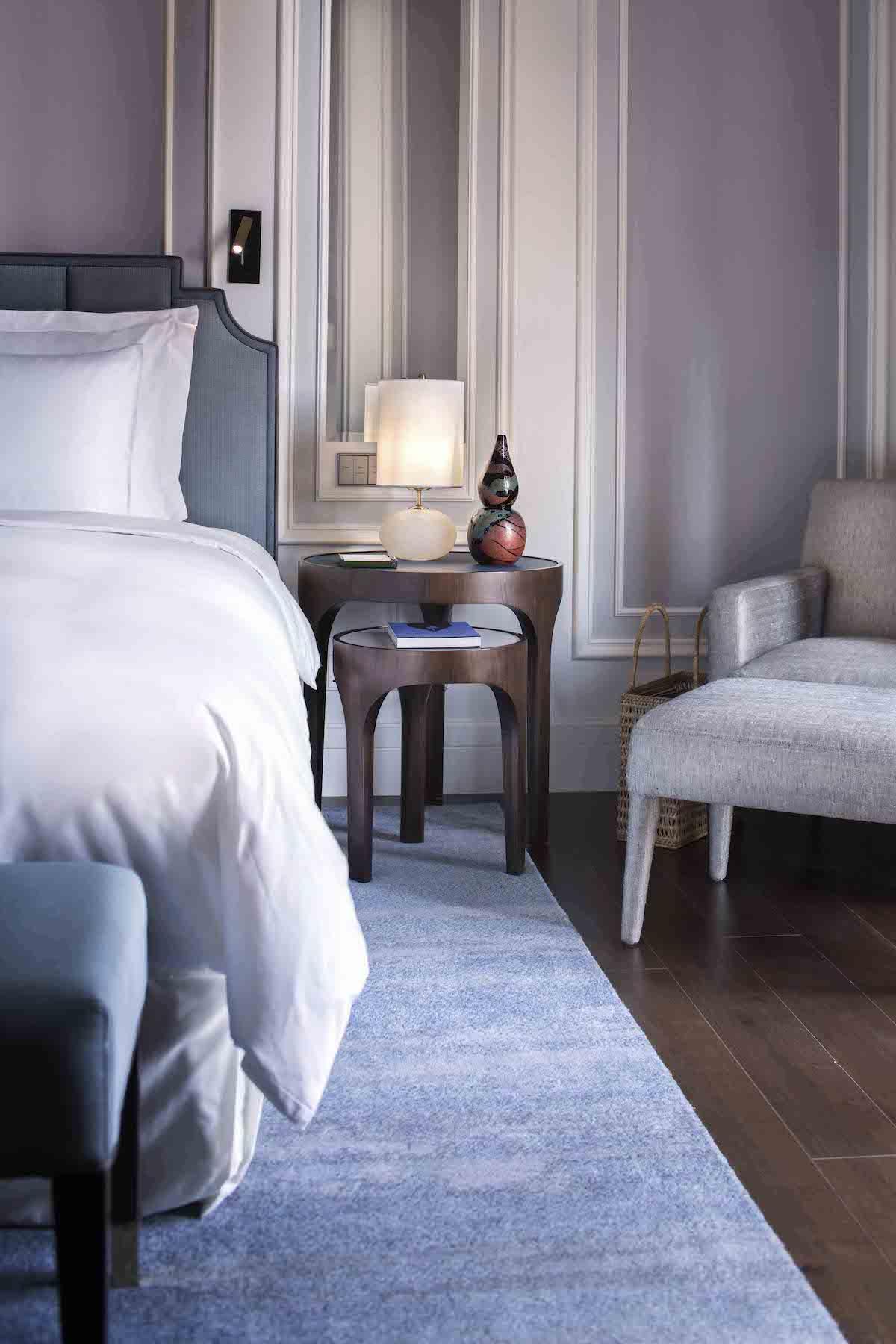 Guests can sip on teas from the exquisite tableware and lacquerware, and indulge in undisturbed rest amidst carefully curated decor items such as bed-throws and cushions handwoven by local artisans.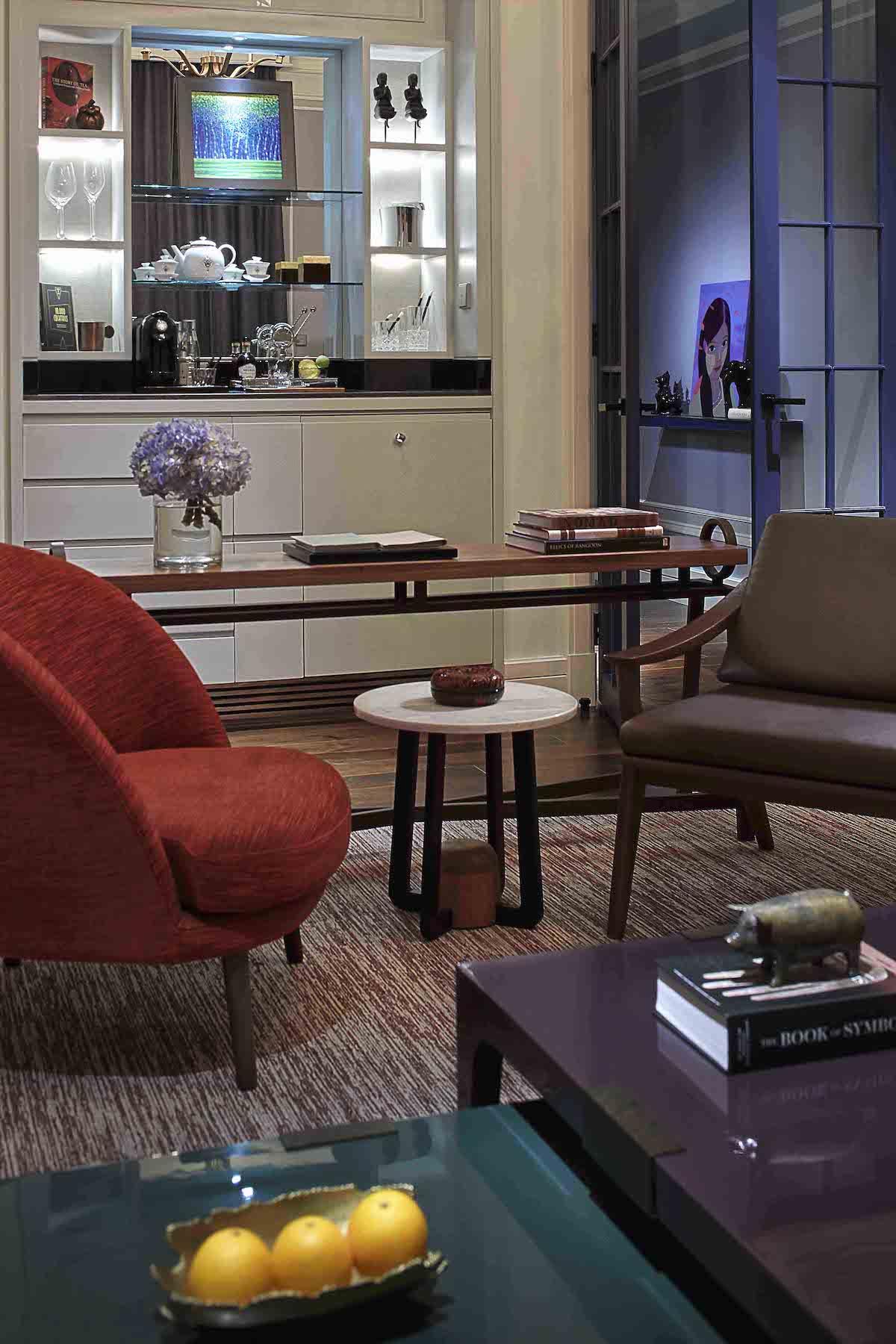 The 90-square-meter Rosewood Suite, which includes a separate enclosed bedroom and a spacious terrace, is ideal for afternoon tea or in-room dining.