Celebrated for his culinary mastery, this accomplished restaurateur is also one of Asia's Top 50 chefs. His stunning home in Wan Chai, Hong Kong reflects his love for gastronomy with its state-of-the-art kitchen occupying center stage.
The husband's passion for mid-century design and vintage sound equipment harmonizes seamlessly with his wife's love for tea and yoga. To create a space that resonates with their individual interests, they sought out Hintegro's founder and design director Keith Chan to design their living area. According to Keith, their objective was to create a space where they could spend quality time together while indulging in their individual interests. By utilising retro wooden backdrops, they were able to construct a soothing atmosphere.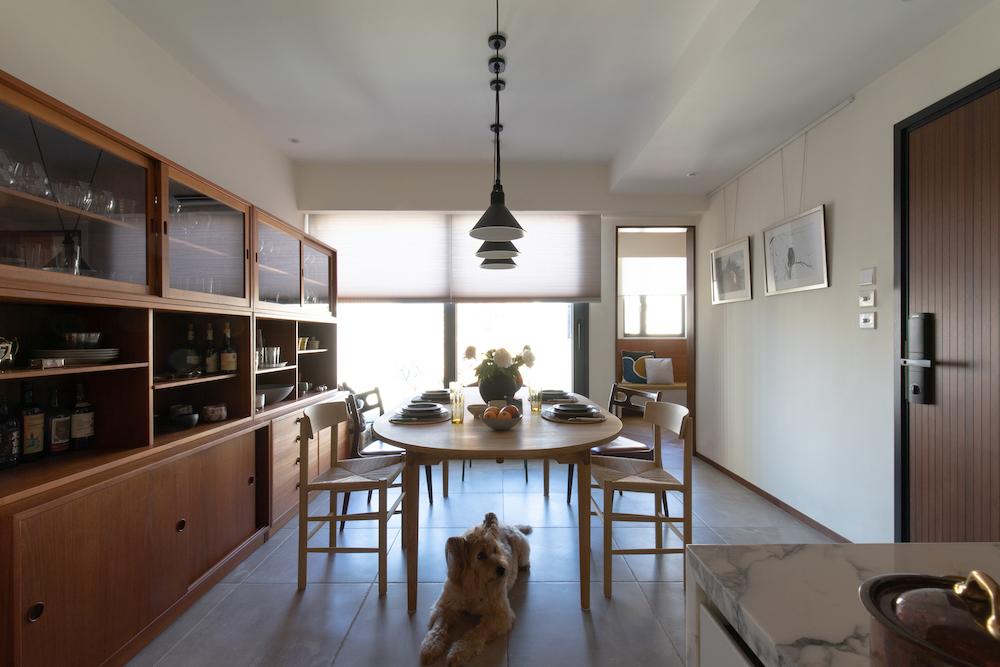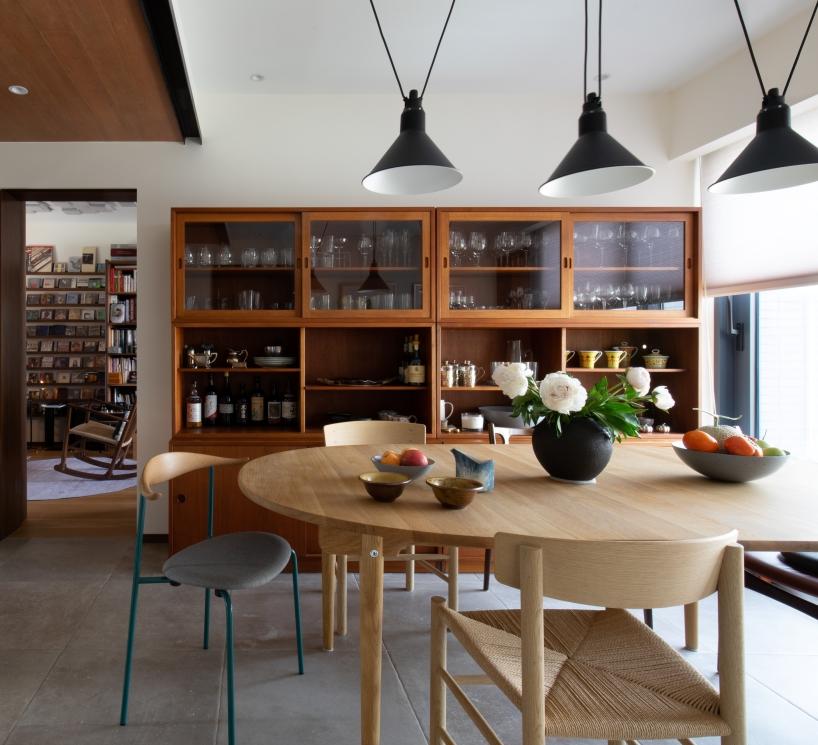 Keith said, "To better understand the cooking habits of this creative chef, we had multiple meetings with him. We learned that he insists on going to the market to purchase fresh ingredients every morning and has dried cod roe drying in the air conditioning unit. The kitchen is also his laboratory for developing new dishes, so we designed a U-shaped kitchen space that provides him with more room for ingredient preparation."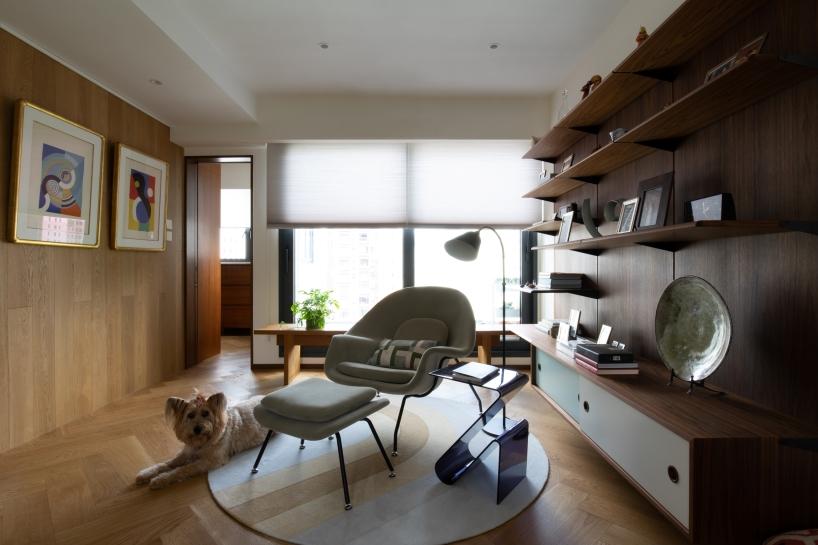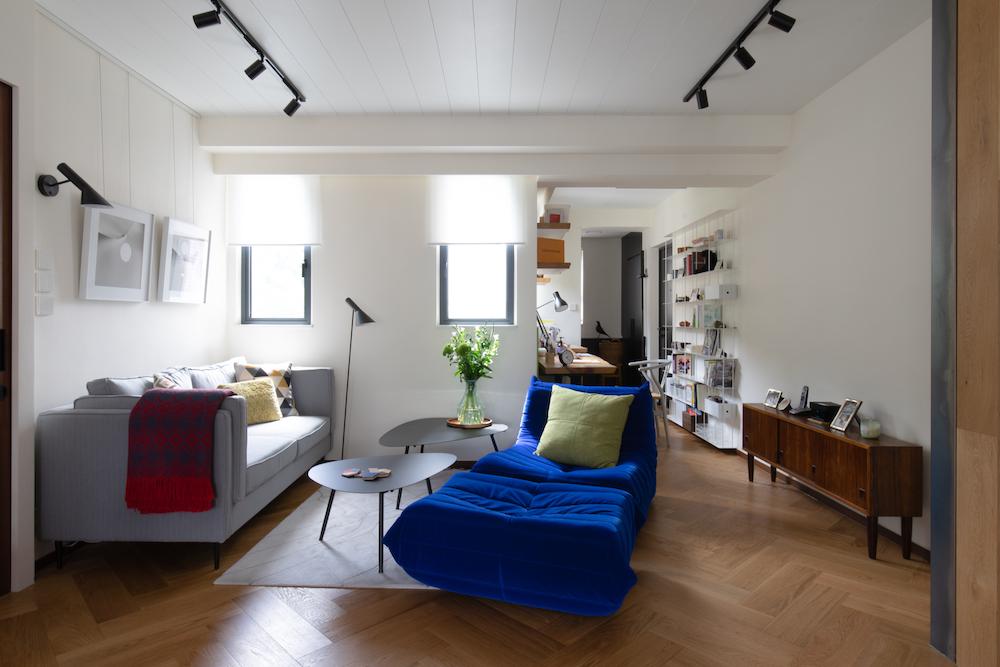 With a shared passion for mid-century design, the couple's living room decor begins with their favourite Finn Juhl - Panel System. The walls are elegantly adorned with teak and walnut veneers, harkening back to the hallmark features of 1950s design and complemented by striking, geometric artwork. The ambiance exudes a true mid-century vibe, further elevated by the iconic Hans Wegner J16 rocking chairs.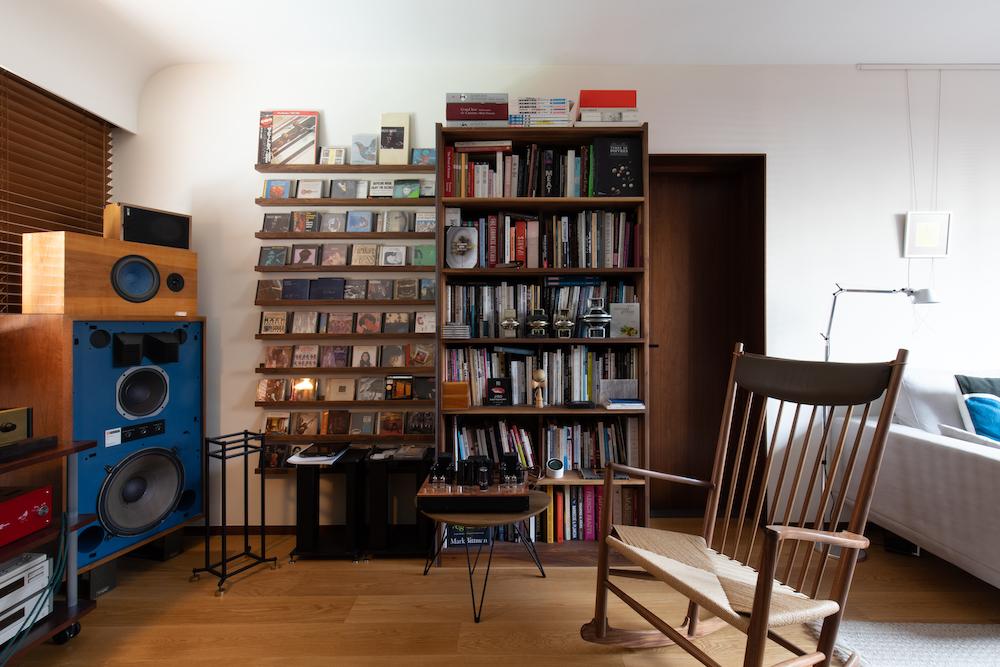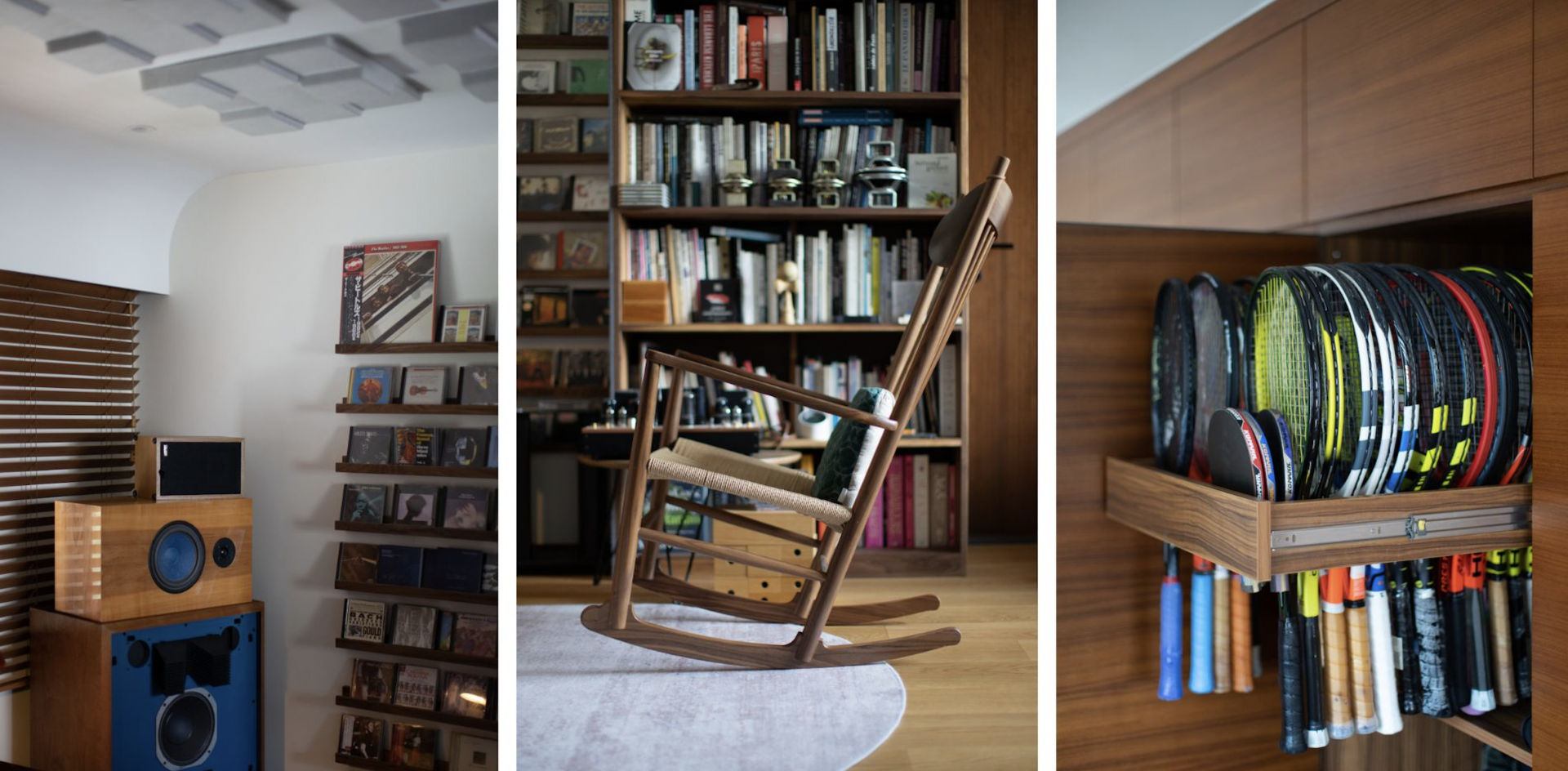 When he's not busy in the kitchen, the husband takes pleasure in listening to music. To cater to his passion, Keith enlisted the services of local craftsman Ken Chow from 'One Wood' to build several tiers of wooden shelves specially designed to display the male homeowner's vast collection of CDs and vinyl records. Owing to his meticulous nature when it comes to hi-fi sound quality, exemplified by his prized JBL 4343 speakers, the team installed an acoustic diffuser to the ceiling and fitted sound-absorbing window curtains to ensure an optimum acoustic experience.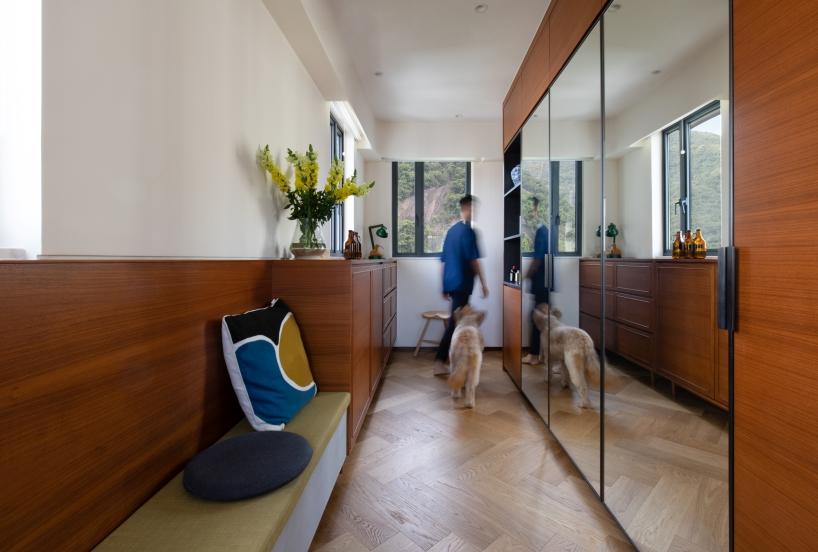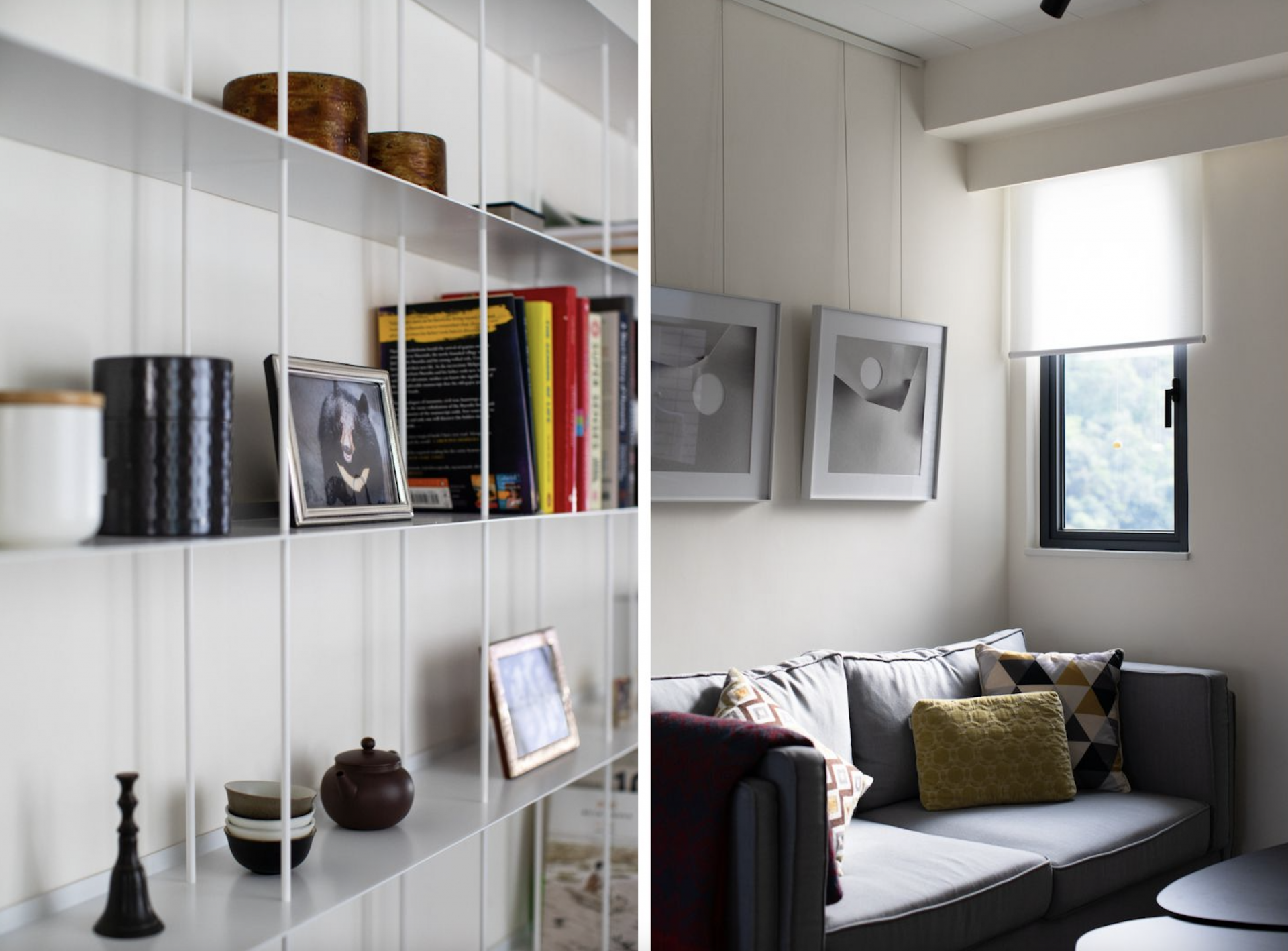 The designers took great care to fashion personalised private spaces for both the husband and the wife, tailored to their individual preferences. These spaces are united by a serene passageway that gives the wife a space to relax, reflect and bond with her dog. Additionally, wall-mounted shoe cabinets met the wife's storage needs, while a custom-made closet for tennis equipment met the husband's needs seamlessly.
Keith said, "We reserved a tea corner specifically for the female homeowner, with a food storage pantry where she can prepare tea sets to entertain guests. The work desk surface is made of natural hardwood from Hardwood HK, which brings a simple and warm feeling to the corner."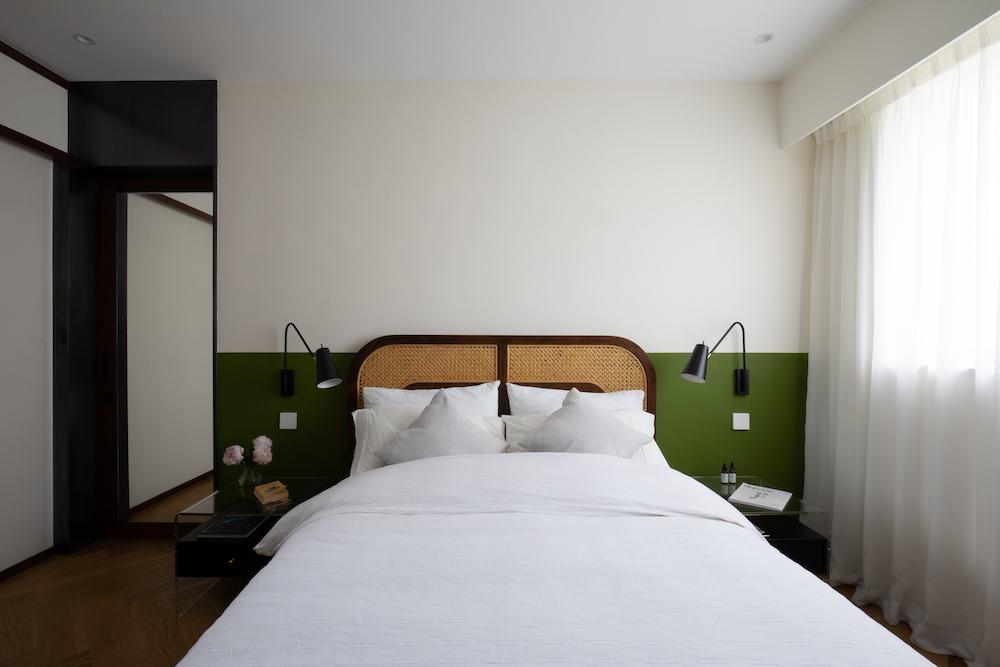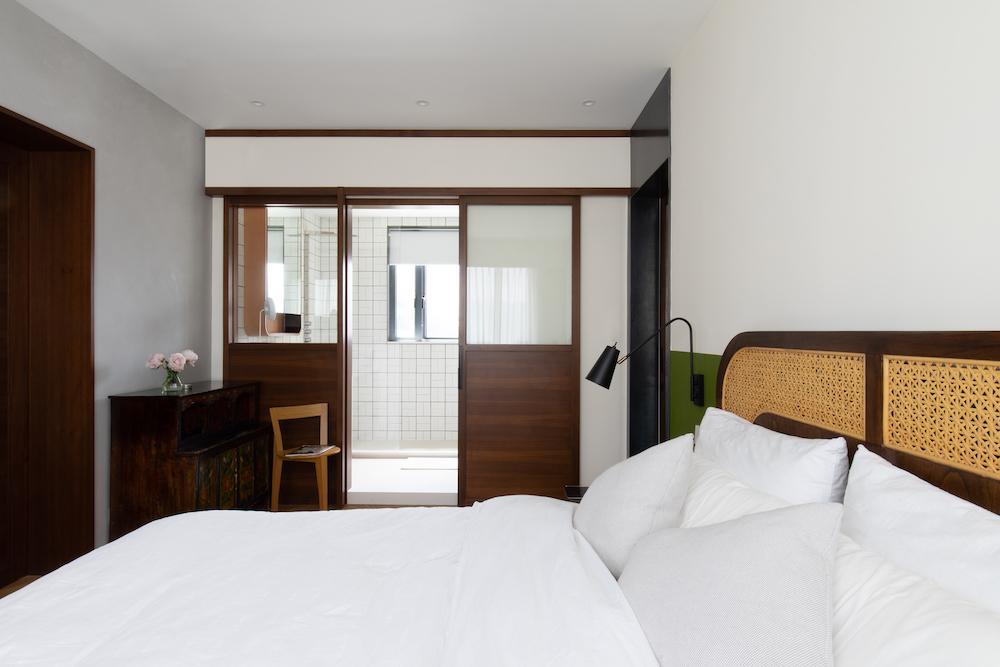 The master bedroom is decorated with attention to detail. The design team specifically chose the detachable bed frame from Spanish brand Mermelada Estudio for easy bed placement changes when needed. The bed's backboard is hand-woven with rattan, making it unique and distinctive. The combination of olive green walls, black iron, and walnut veneer bring a mid-20th century design style.
Read More:
Tour a Breathtaking 1600 sq ft Garden Loft in Haikou, China
Childhood Home Makeover: Step Inside a 1,700 sq. ft. Tai Tam Flat
Craft of Both Brings Sunroom Cosiness to a 290 sq ft Sai Ying Pun Apartment
Follow Home Journal on Facebook, Instagram, YouTube and subscribe to our Newsletter.