After more than thirty years of residing in their stunning Tai Tam residence, the homeowners – an old couple – were forced to confront the unwelcome truth that their beloved hom was gradually succumbing to the ravages of time.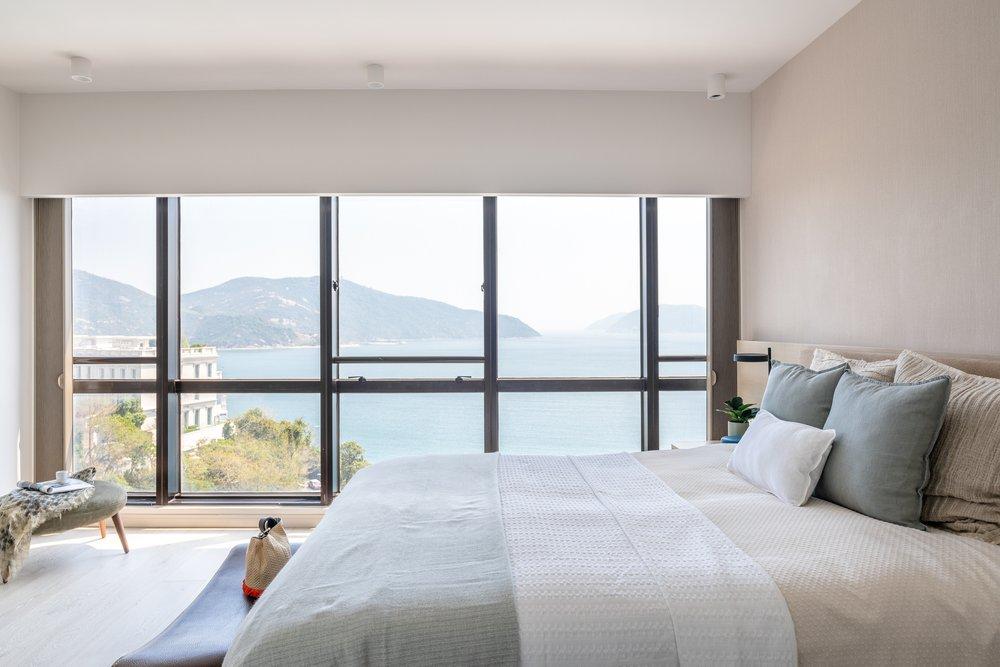 Their grown-up children recognised the gravity of the situation and took up the mantle to initiate a home renovation. While they briefly entertained the notion of relocating to a different area or building, the Southside region had become a defining feature of their lifestyle and they couldn't part with the sentimental value that this specific property held for them.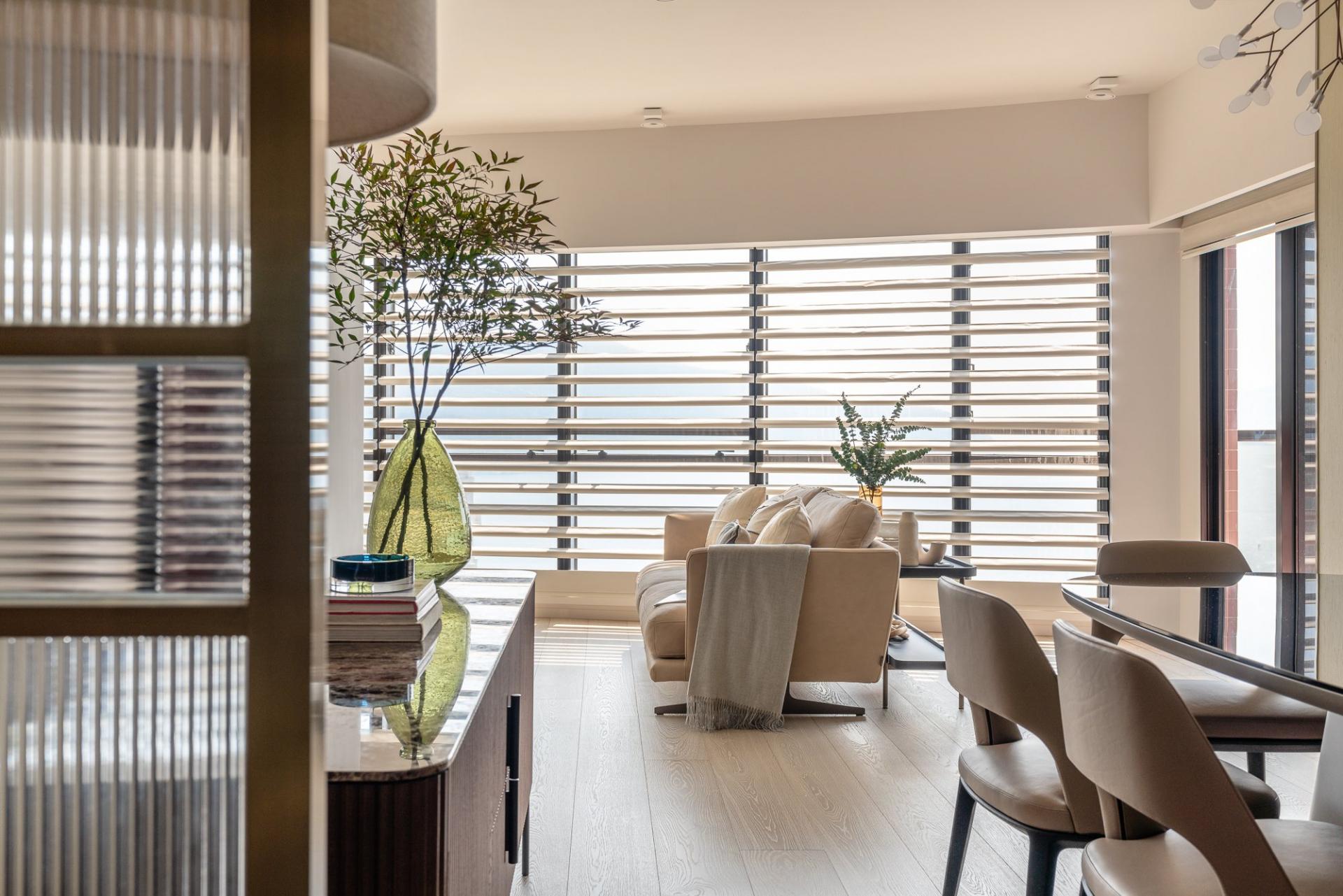 JL Architecture's Jessica Lee's objective of the project was clear: to craft a bright and breezy interior that would reflect the dynamism of Southside living. To achieve this, a selection of textured pastel-wallcoverings and natural finish wide plank wood flooring was woven throughout the space, with sprinklings of verdant accents in various rooms serving as a complement to the dazzling seascape outside. The owners can seamlessly oversee every detail of their home, even while absent, thanks to the smartly controlled lighting and window shading at their fingertips.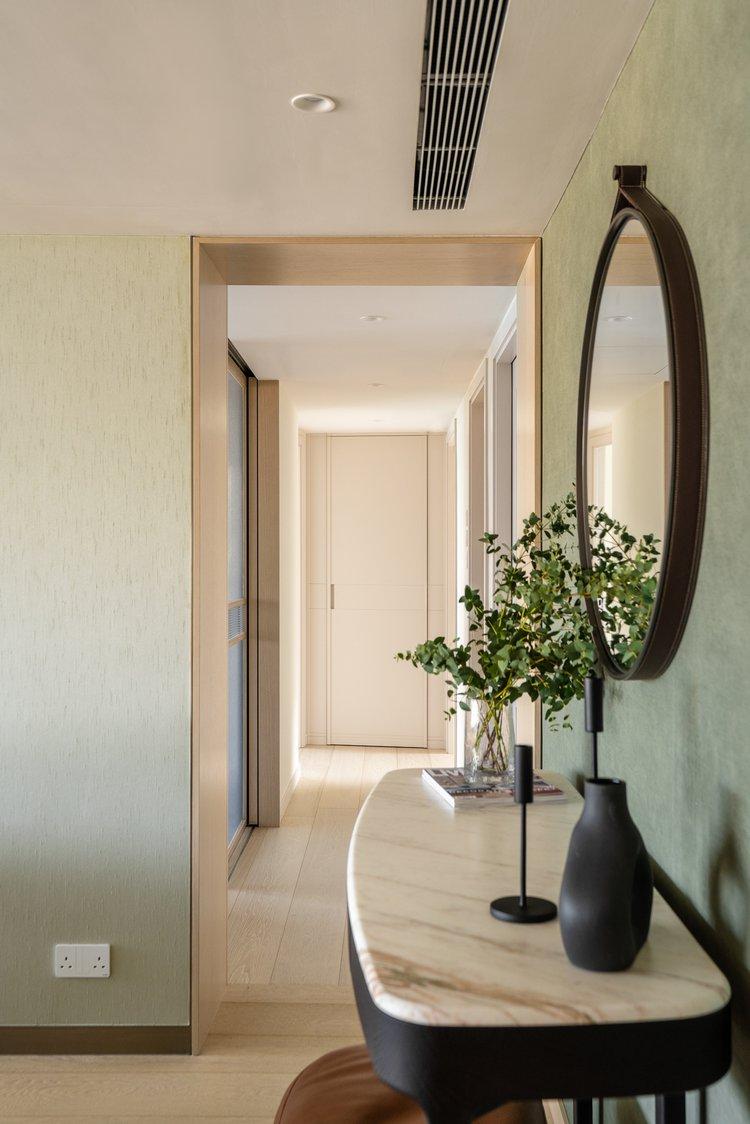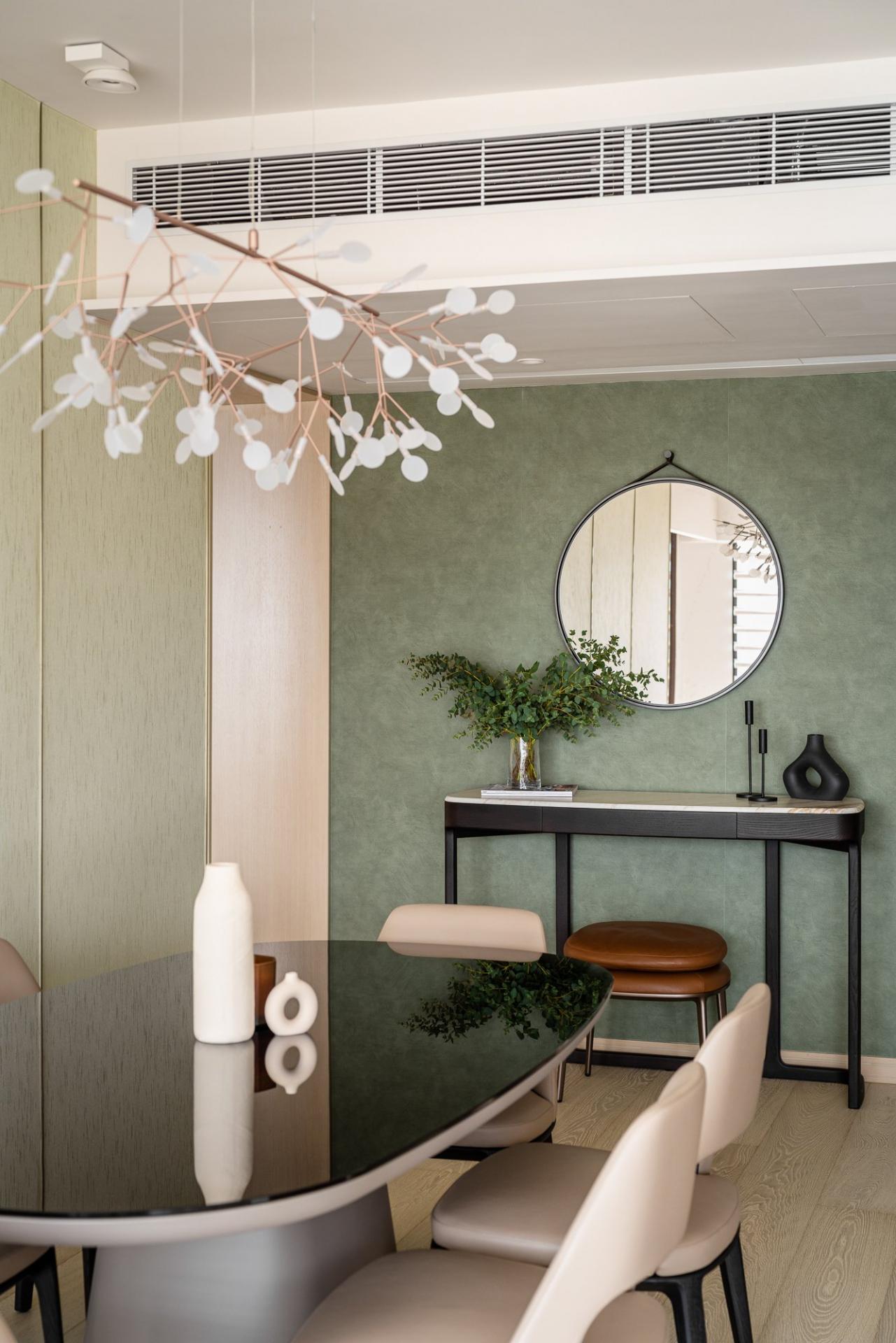 Although the sofa was positioned organically opposite the TV in the living room, it inadvertently robbed the owners of the breathtaking views of the Stanley peninsula. Lee endeavored to resolve this conundrum by incorporating a set of mirrors on either side of the television wall, cleverly designed to conjure the impression of an undisturbed, panoramic window.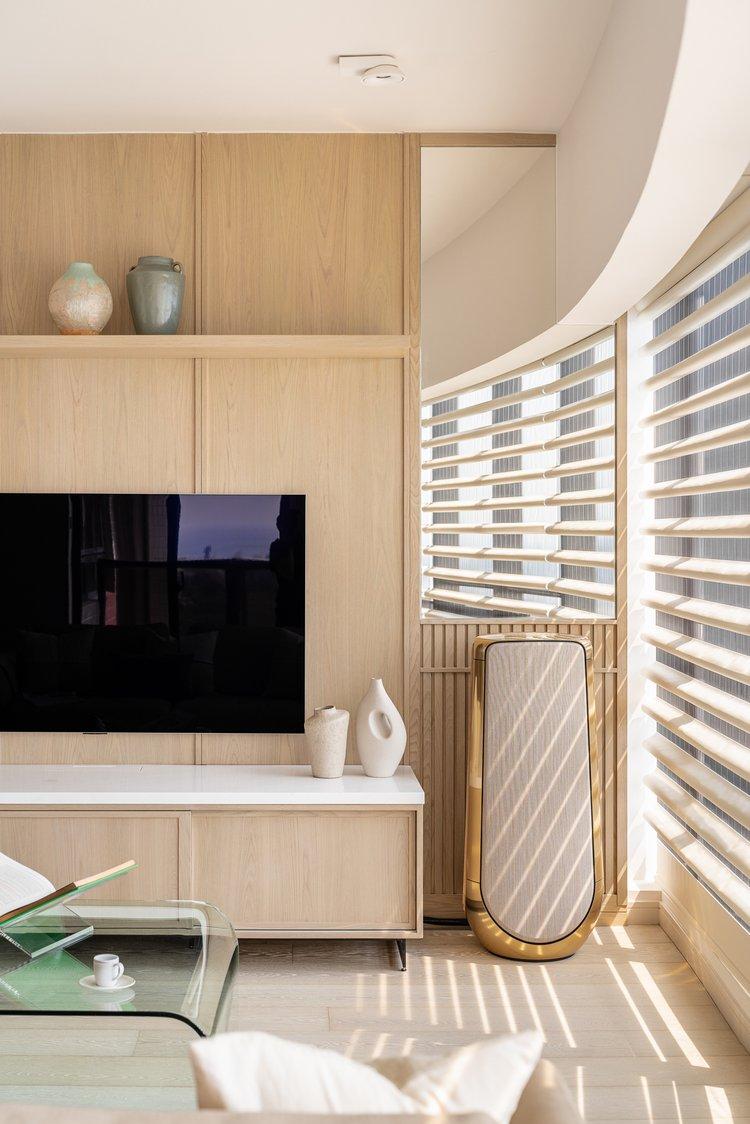 This simple yet innovative solution not only provided the owners with a breathtaking view from the comfort of their sofa, but it also ushered in a gush of natural light into the space, elevating it to new heights of luminosity and allure.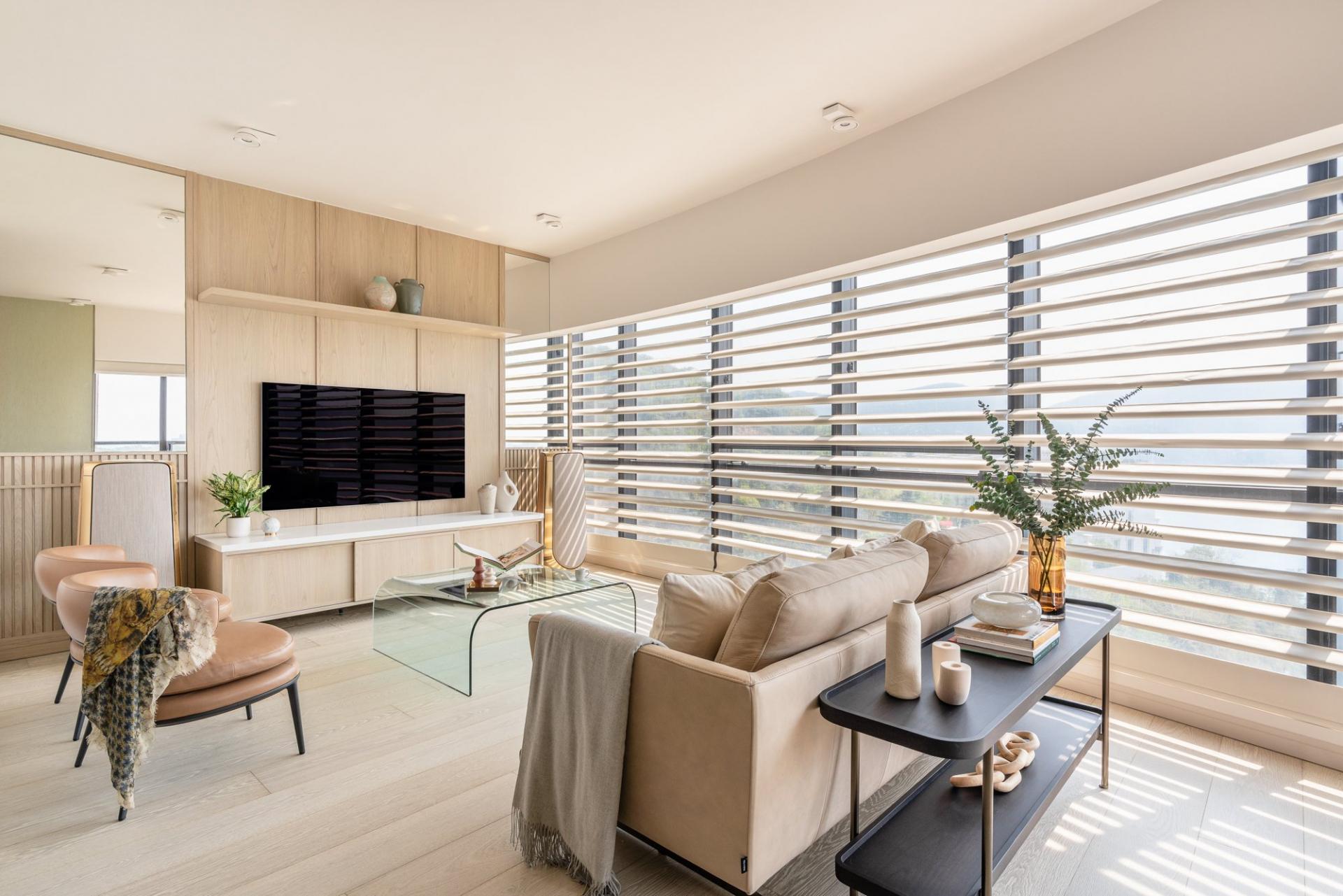 Lee collaborated with the owners through the extensive 10-month renovation project, and witnessed the magnificent transformation of their beloved home. The deep, emotional attachment of the family towards this project was palpable.
Read More: Craft of Both Brings Sunroom Cosiness to a 290 sq ft Sai Ying Pun Apartment
Follow Home Journal on Facebook, Instagram, YouTube and subscribe to our Newsletter.