Like many Hongkongers, the owners of this apartment, William and Ella, are fascinated by all things Japanese; so much so that they spend a few weeks in Kyoto every year.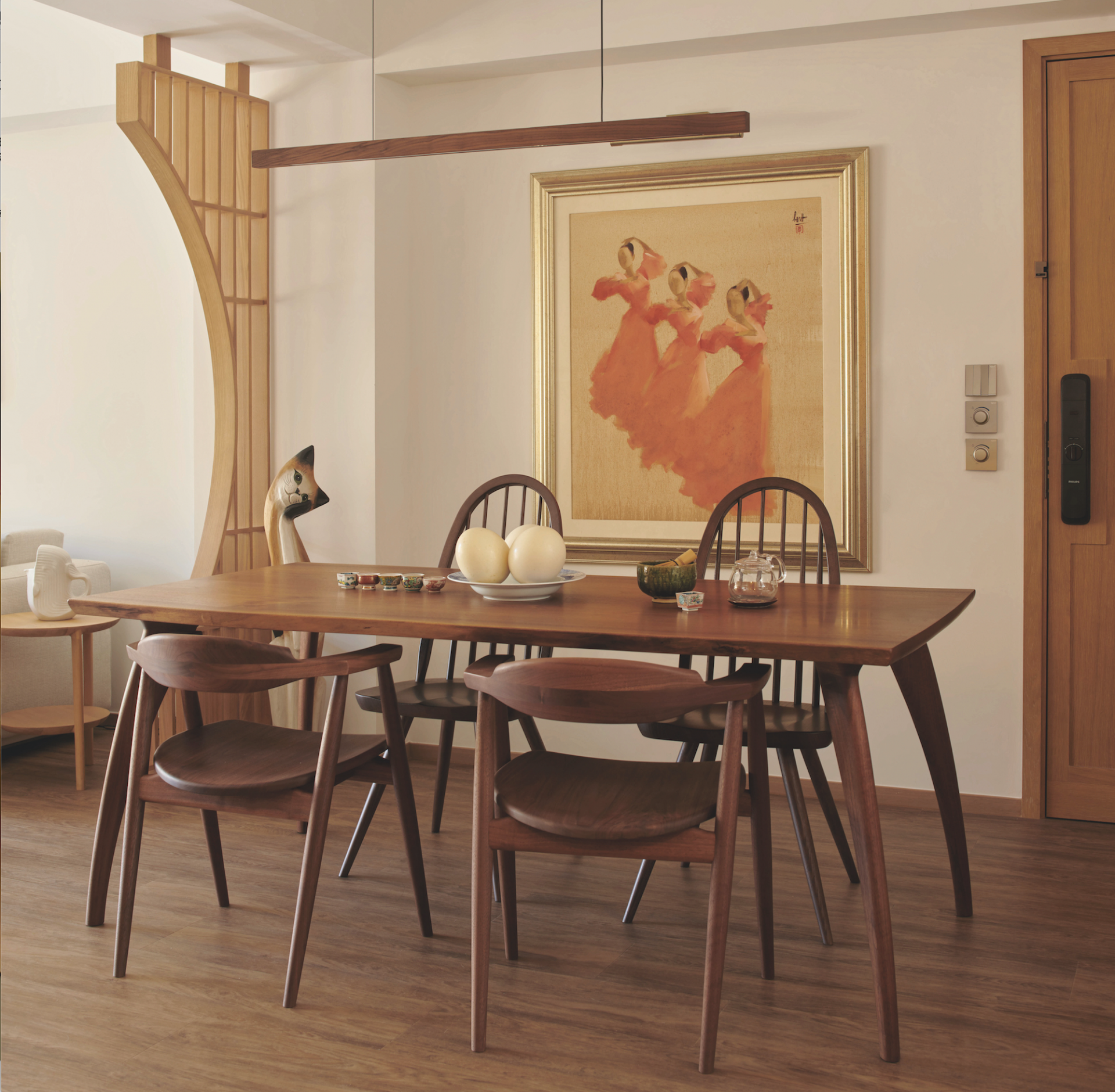 "They love traditional Japanese architecture with its wooden sliding doors and tatami mats, but hoped to incorporate a modern element into the style," says Mary Wong, design director at Haven Design.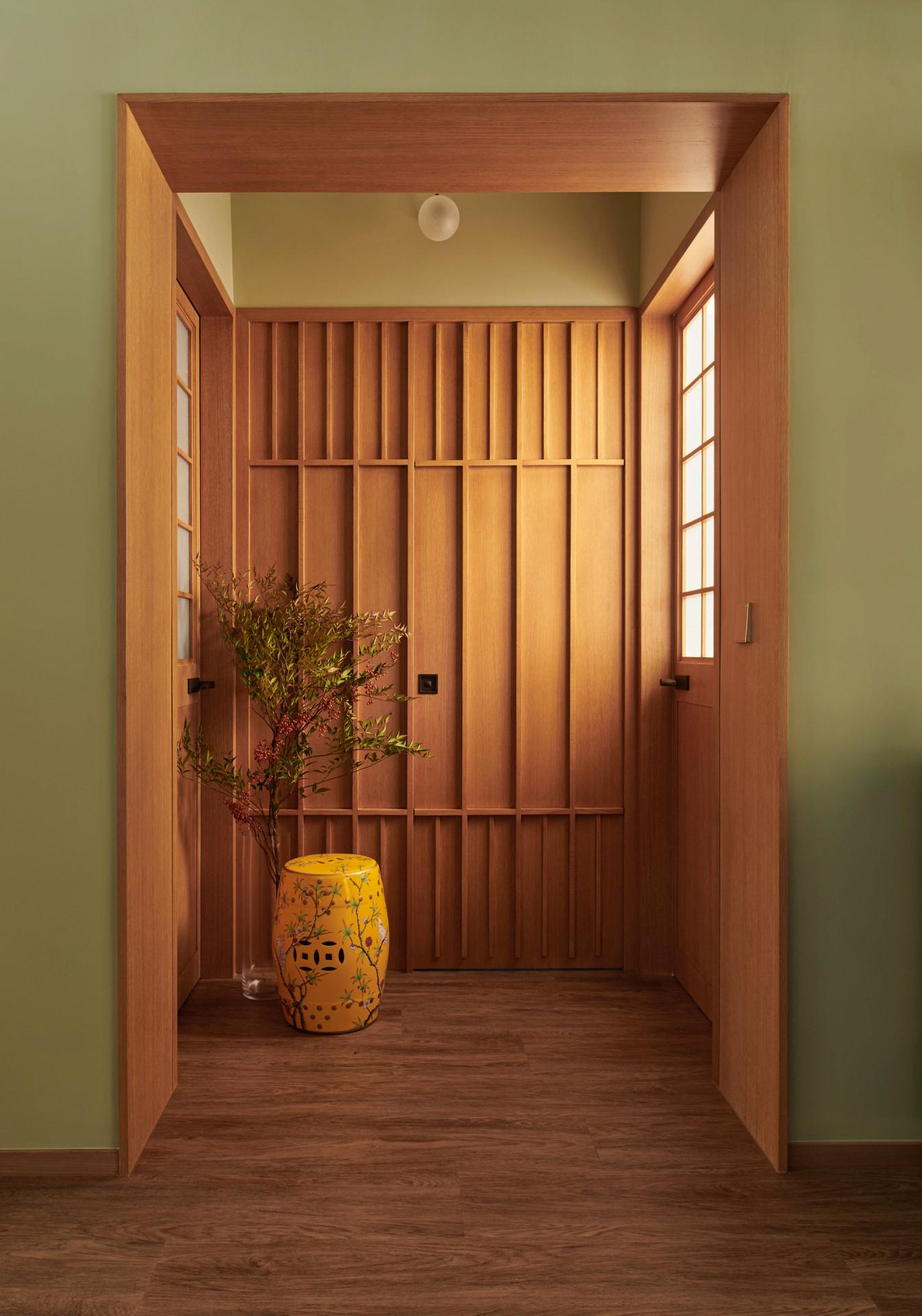 "The homeowners bought the Wan Chai property in December 2021 with plans to convert it into a Kyoto-style apartment," Wong learned after talking to them.
"They wished to transform this gloomy apartment in a 45-year-old low-rise building into something bright and spacious. There should be a separate living room and dining room, two bedrooms, and his and her bathrooms."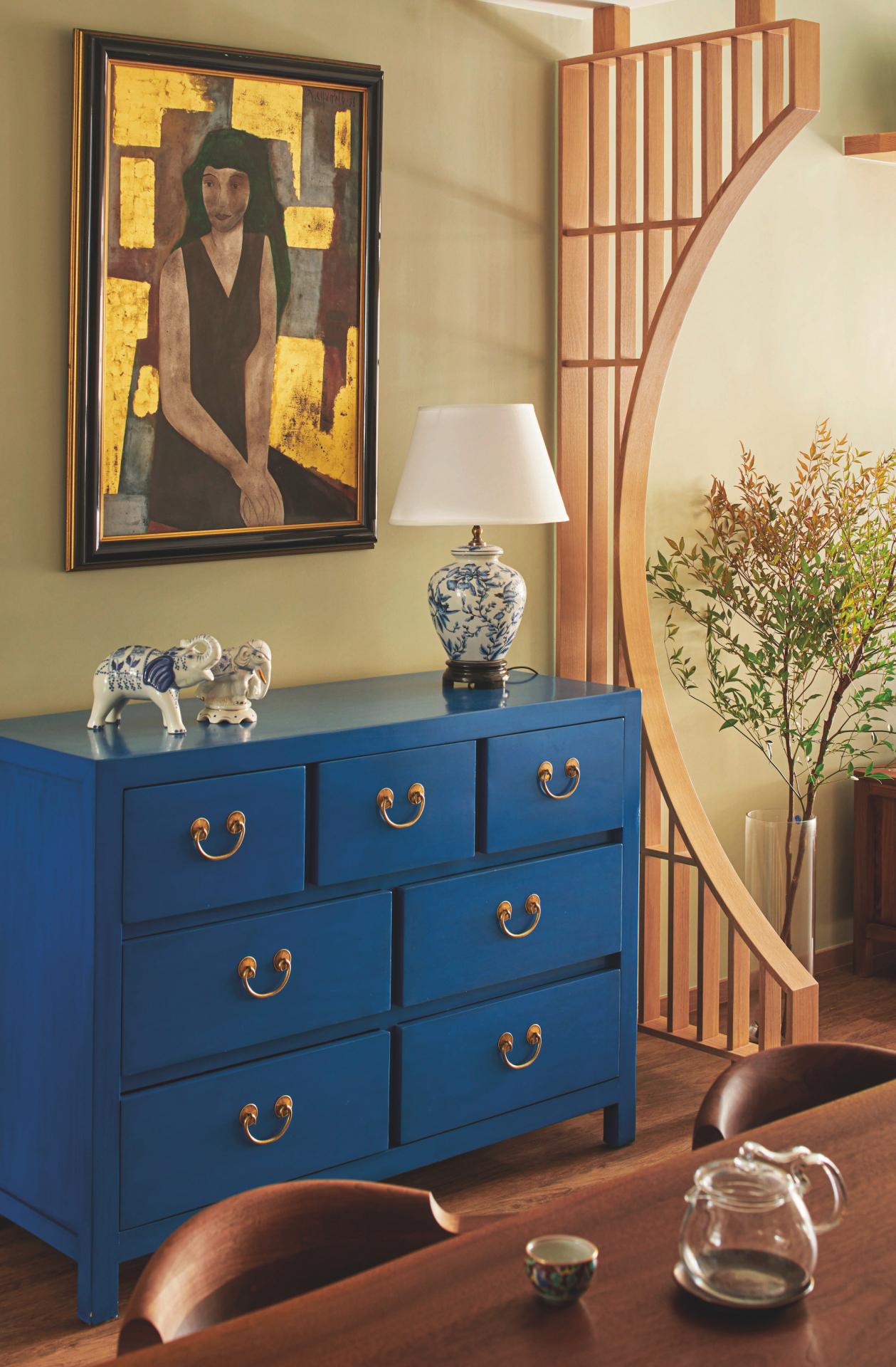 "The couple had differing ideas of what they wanted in a bathroom, making it difficult to find a balance. Ella wanted a more spacious bathroom with a dressing table, while William favoured a stylish, black bathroom. To meet both of their wants, we rearranged the original two-bedroom layout into one bedroom and two bathrooms."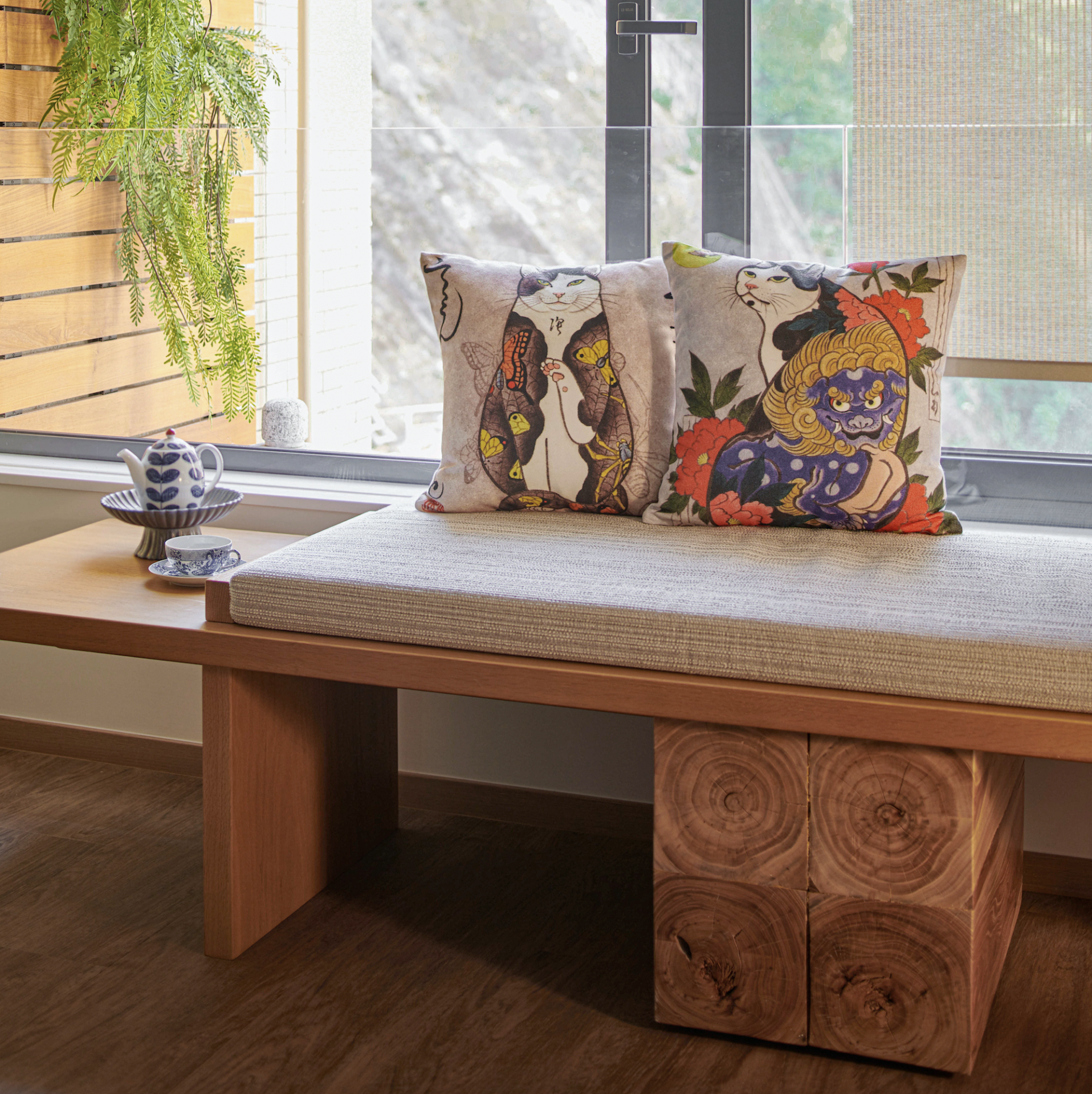 Located near the main gate is a unique square-shaped Zen space. A closer look reveals that the three walls hide the bedroom, study, and guest bathroom doors.
"Behind the bed is a Japanese-style wall made of wood strips, while to the left and right are light-transmitting wooden doors leading to the study room and bedroom," Wong says.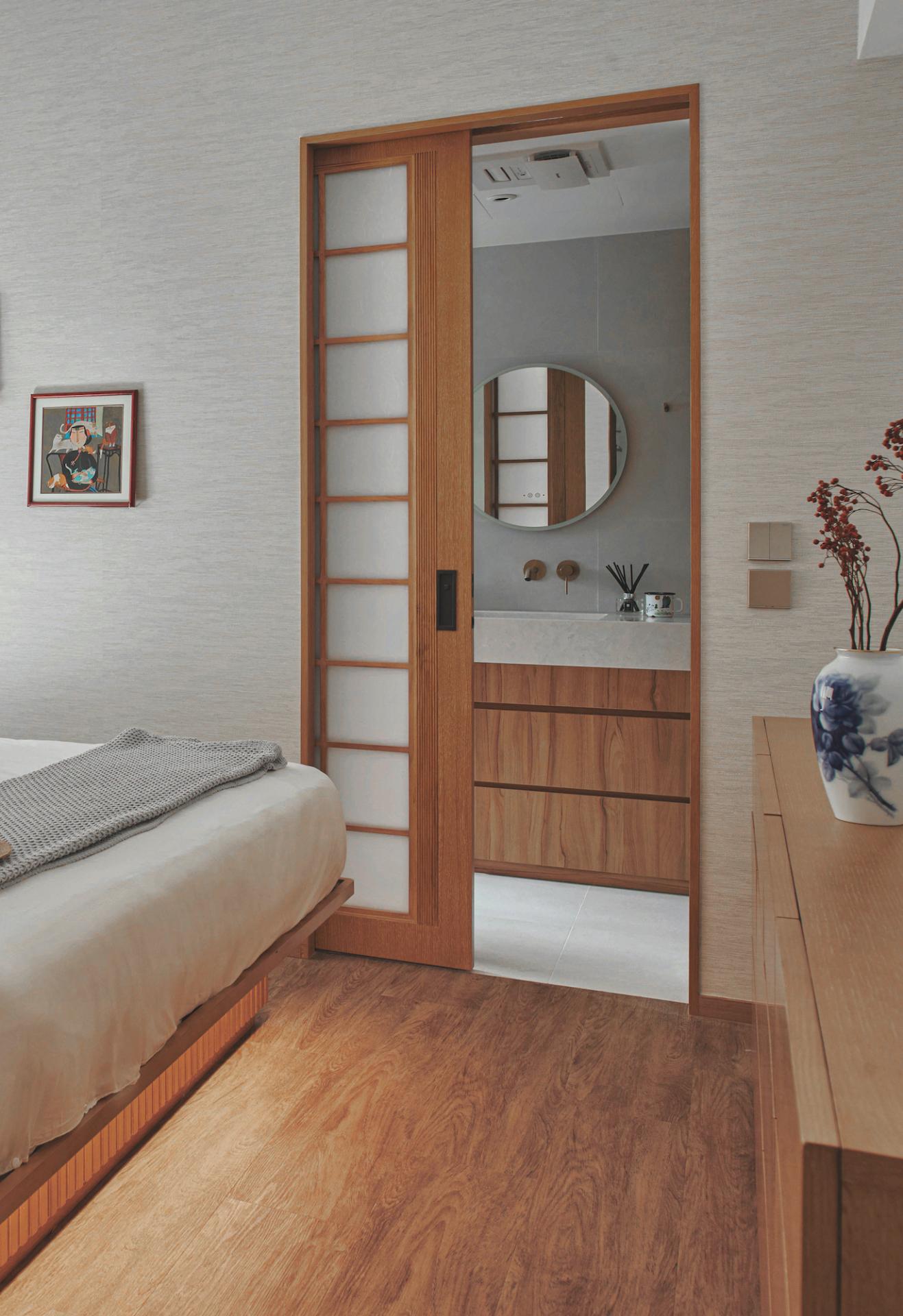 "The intersection of the three spaces is opposite the main door, so the design style could not afford to be sloppy. We chose Japanese-style wooden doors and wood walls, so visitors feel like they are walking into a Japanese garden from the moment they step inside."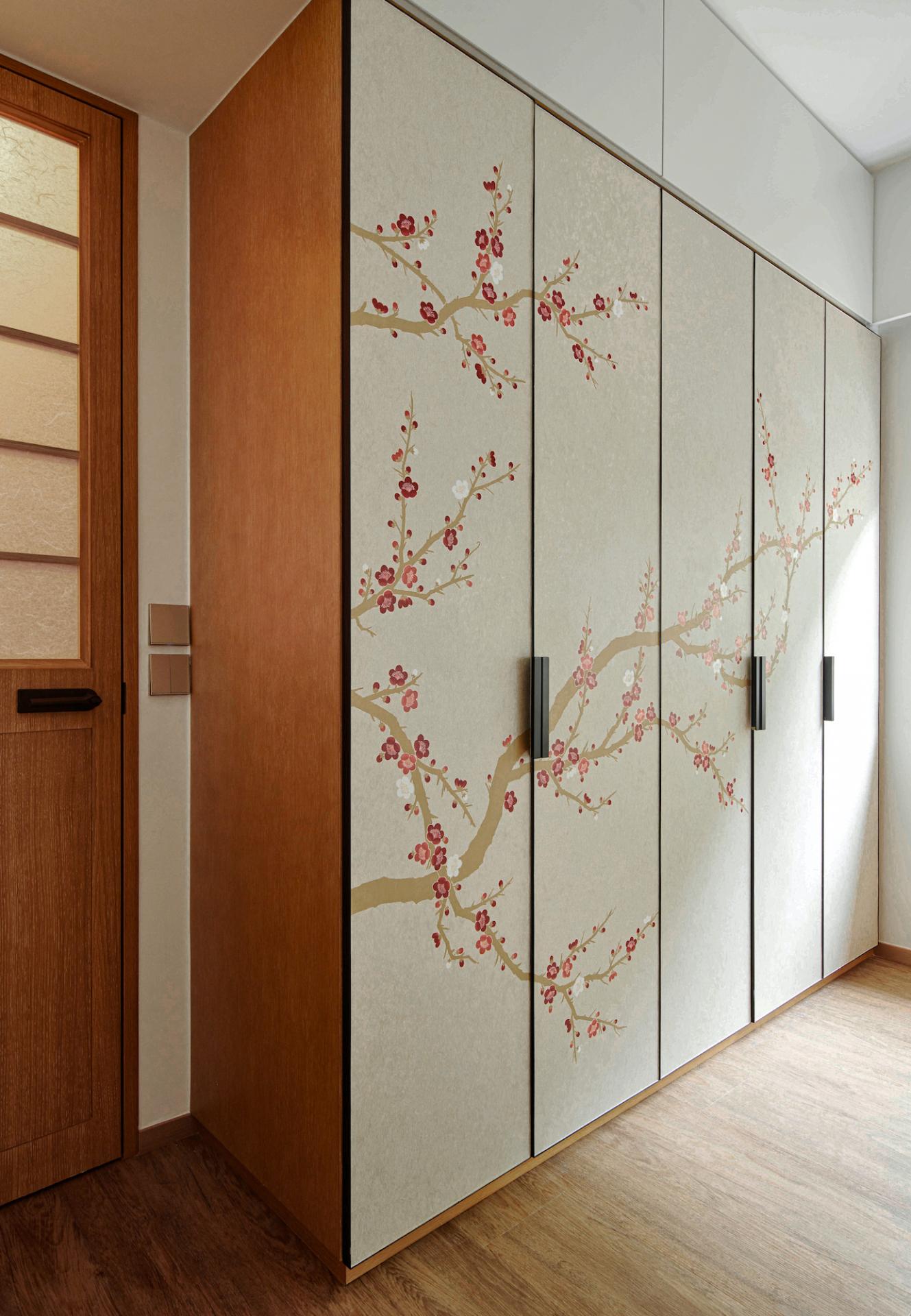 Haven Design, which specialises in renovating homes with a contemporary look, not only carefully listens to clients' ideas on their space requirements, but also strives to reflect clients' personalities through the eventual design.
Wong's biggest challenge was keeping her clients' lifestyles in focus while incorporating modern Chinese and Japanese styles.
Two half-moon screens separate the living and dining room while adding a contemporary Chinese touch to the decor, which also solves the problem of insufficient light.
"As the living room and dining room only get natural light from the windows at either end, we couldn't get enough lighting in there," Wong says. "So, I used light-coloured wooden strips to make a half-moon screen. The screen helps bring more light while creating a picture frame effect in the room."
With Japanese elements introduced into their home, William and Ella no longer need to look forward to their annual trips to be able to enjoy Japanese culture.