Kunming-based Aurora Design modelled their playful office after the story of Alice in Wonderland. The new headquarters of the design firm beckons you down its rabbit hole into a world of awe, magic and elegance.
As you step inside, a long corridor beckons with its soft hues, inviting you to explore what's ahead. The green paintings adorning the walls add to the space's tranquility. Light floods the end of the corridor, as if in a sudden burst of energy, revealing an open area that is welcoming and diverse with a seamless fusion of wood and metal. Work no longer needs to be strict and serious thanks to the space's many uses.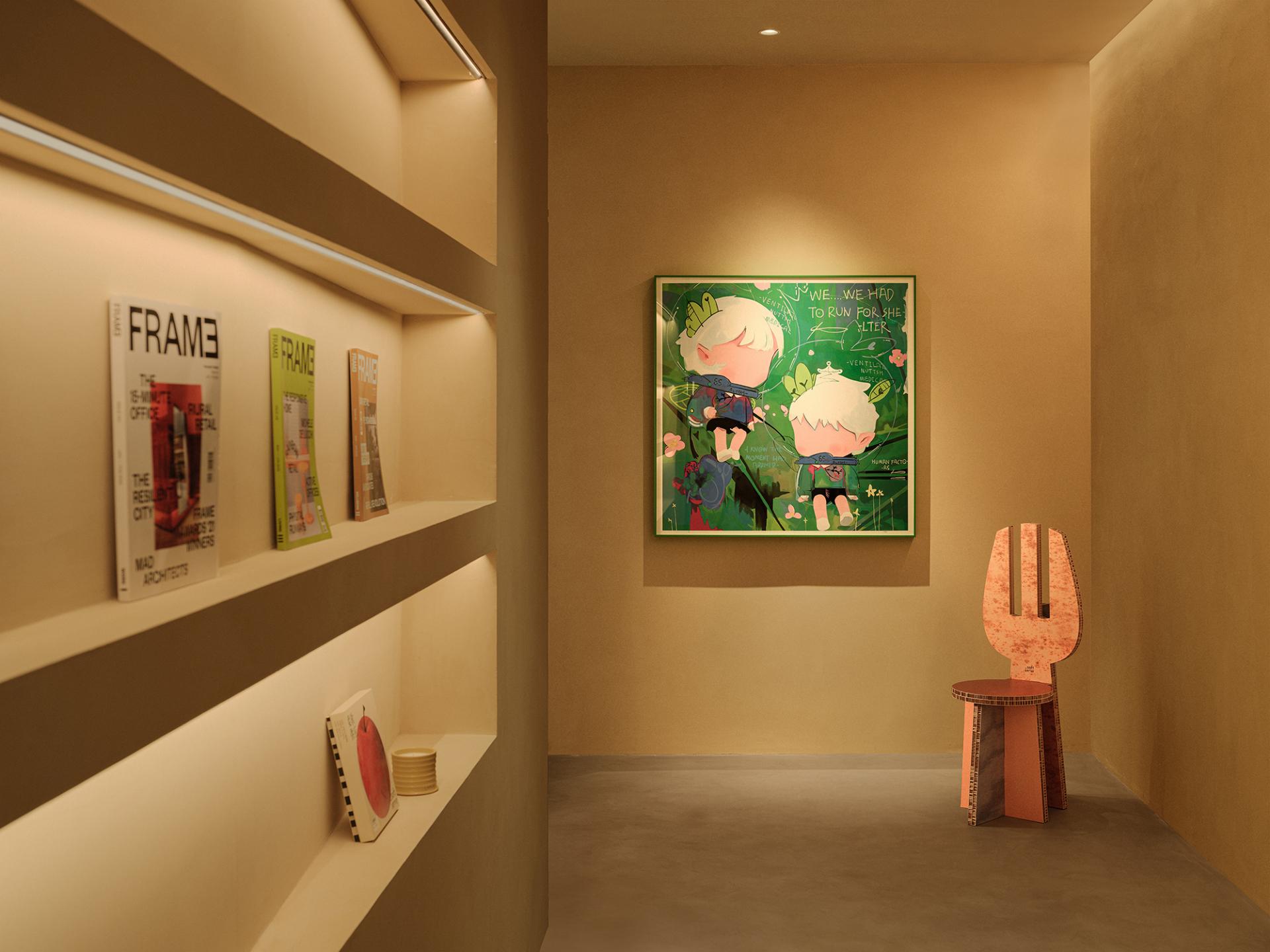 The interior space upstairs achieves a balance between openness and privacy. The large, warm-colored areas and orderly patterns leave a large blank space, while the innovative color is combined with semi-open spatial forms to create a space where liveliness and restraint intertwine.
In a room filled with "moments of inspiration," we come upon blue window frames and a built-in bookshelf. Various installations and artworks display their abilities to stimulate the senses and ignite the mind.
Aurora Design's unique and peculiar meeting space has a wooden door with a circular window that you can slowly open. It features white louvered windows, warm wood tones, and unusually shaped furniture that contrasts with meetings' often depressing and dull atmosphere and rigidity of rules.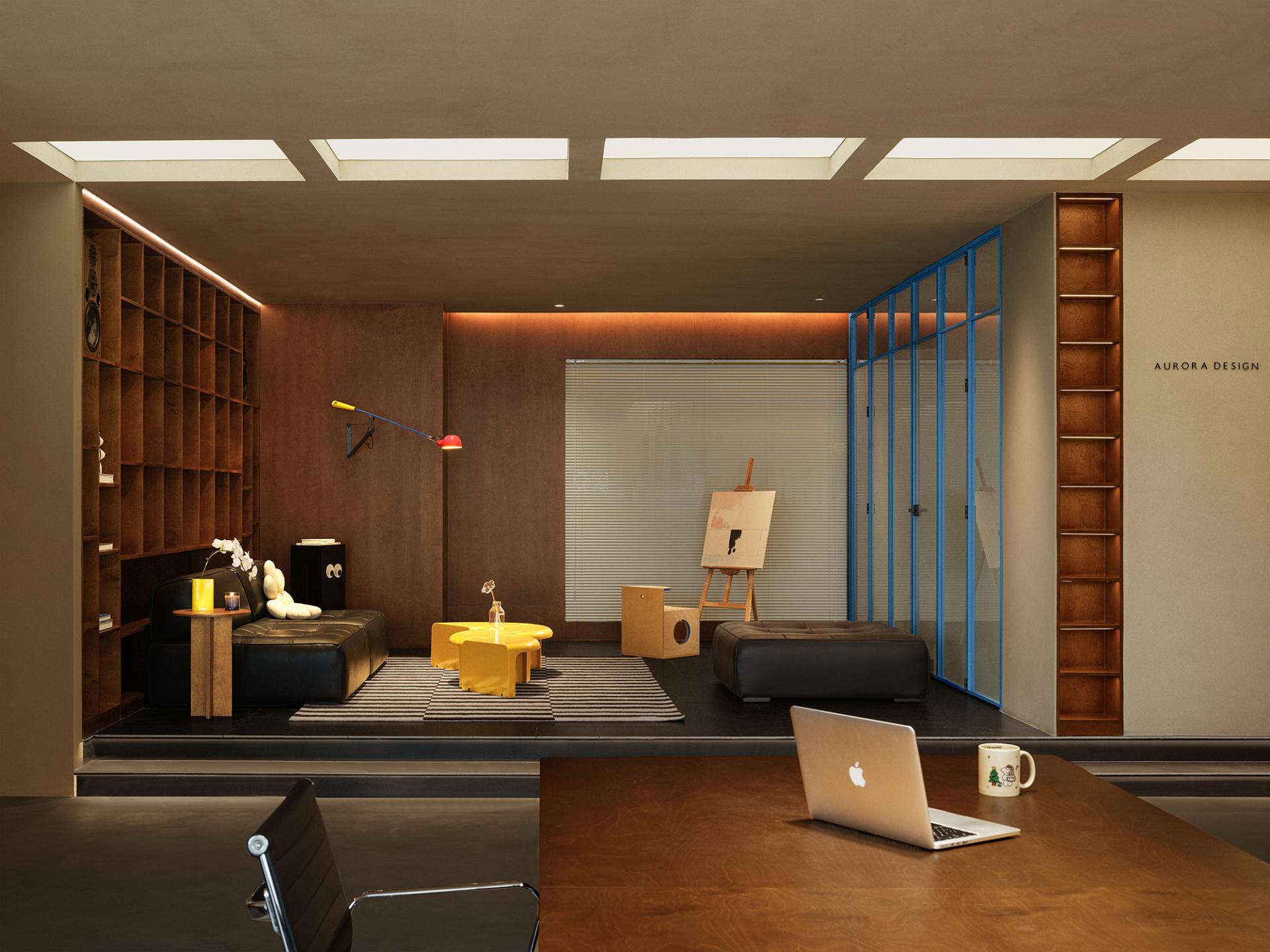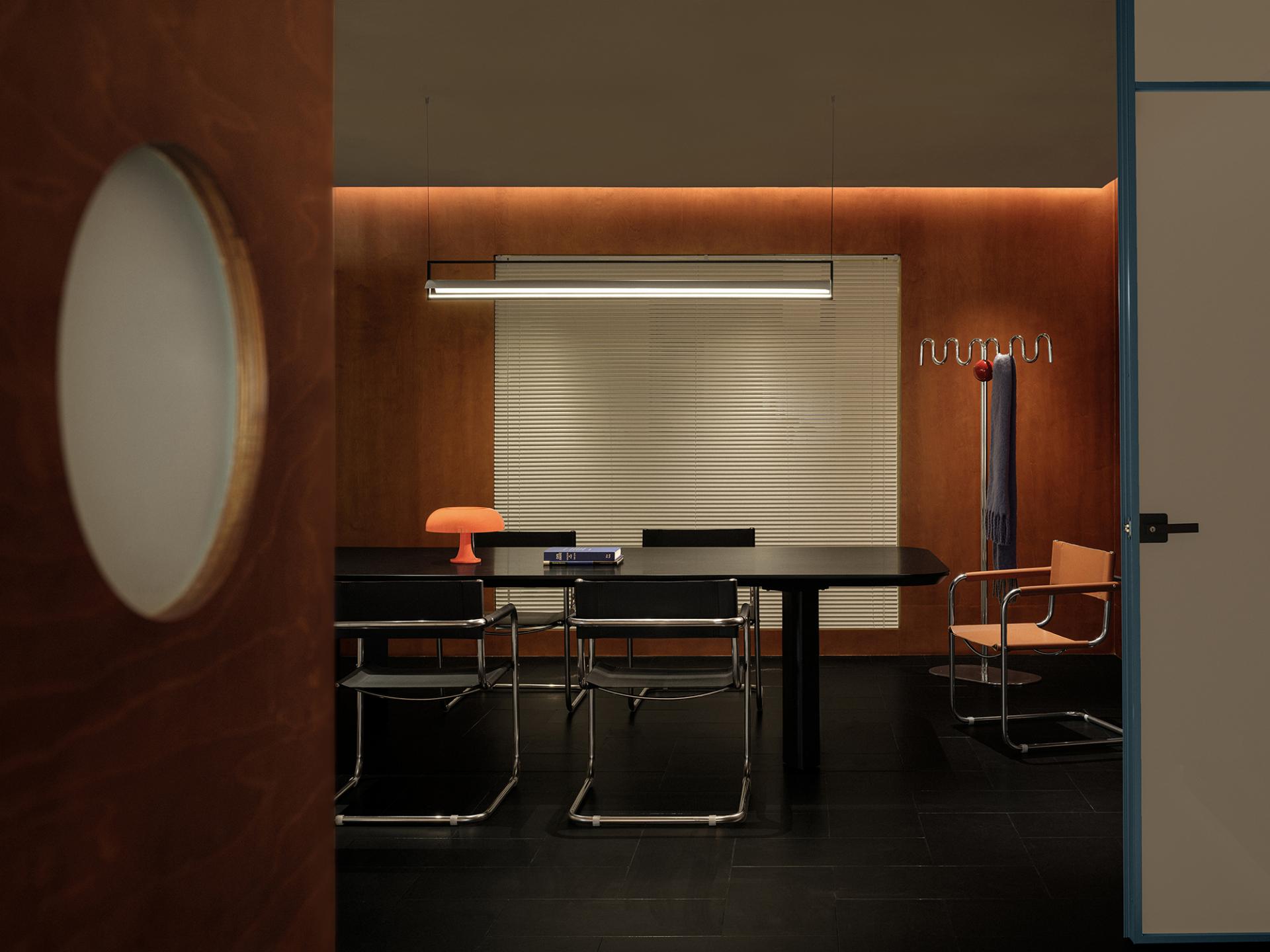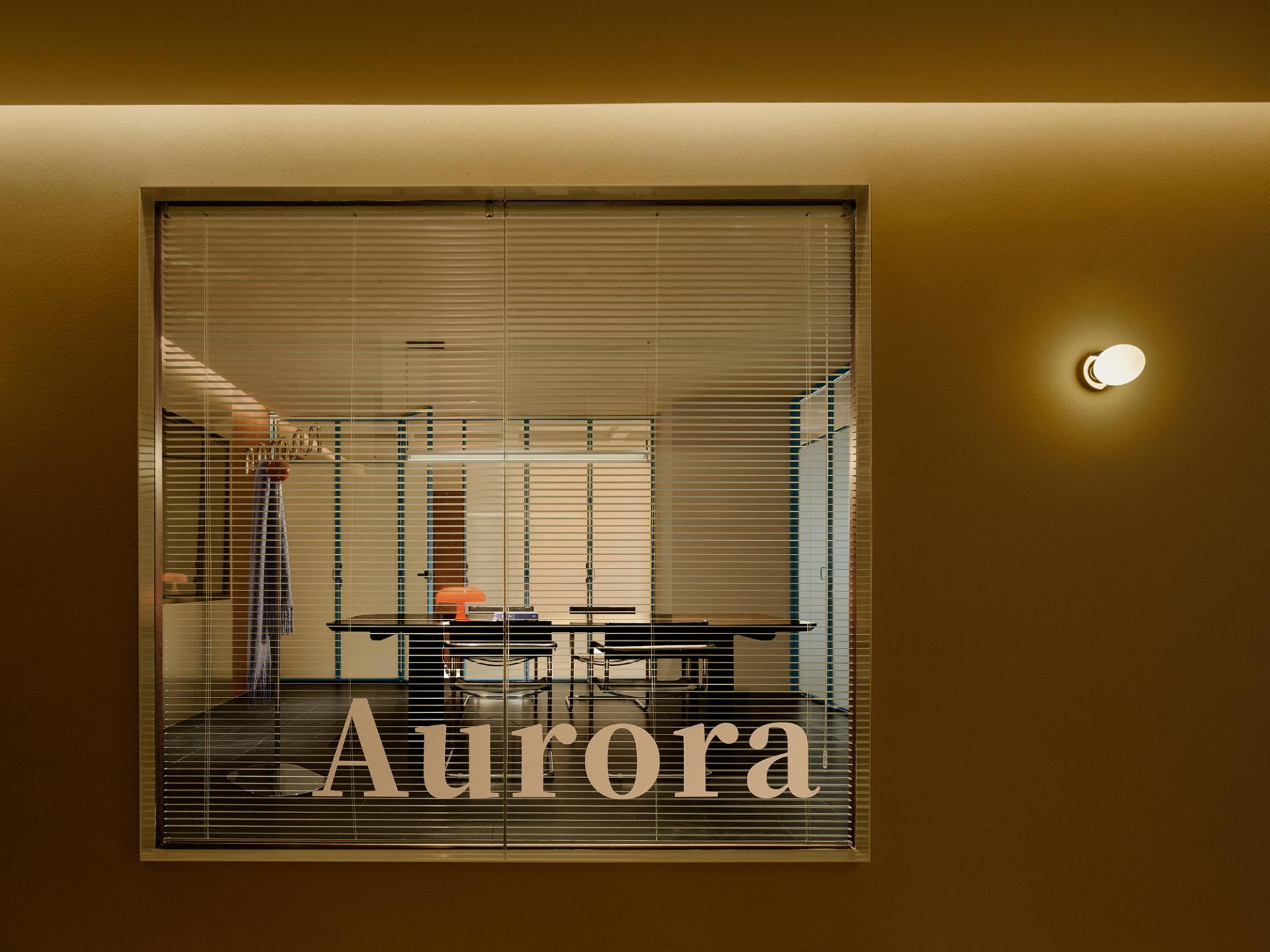 The living room is teeming with ideas and inspirations, where the designer team would happily pick them one by one, arrange and present them in their own style. They tell each visitor about their origins, discoveries and stories that still await an ending.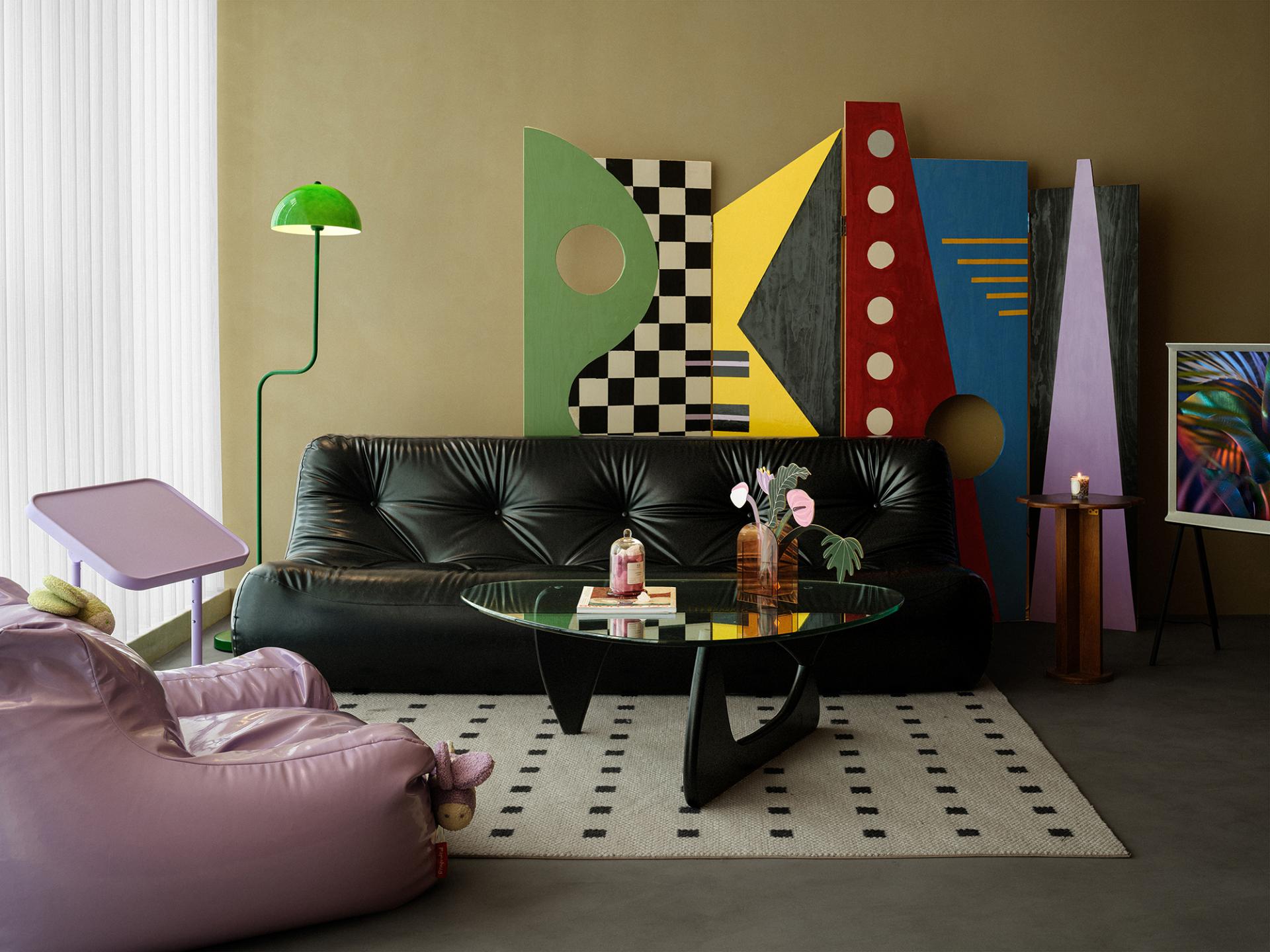 Instead of the serious image of a traditional office, Aurora Design fashioned a whimsical space filled with laughter and collaboration, as colleagues bounce ideas off each other and brainstorm creative solutions. The vibrant design fuels a sense of excitement and innovation, making every day a new opportunity for growth and success.
Read More:
Tour a Breathtaking 1600 sq ft Garden Loft in Haikou, China
Step Inside an Award-Winning Chef's 1,574 sq ft Wan Chai Residence
This office pantry in Causeway Bay looks like an American-style bar