Offering an American-style bar atmosphere, this workplace pantry provides the perfect spot for office team building and relaxation.
Unless you're told otherwise, you'd probably assume this is a bar based on the photos. In actuality, however, this is an office pantry in Causeway Bay.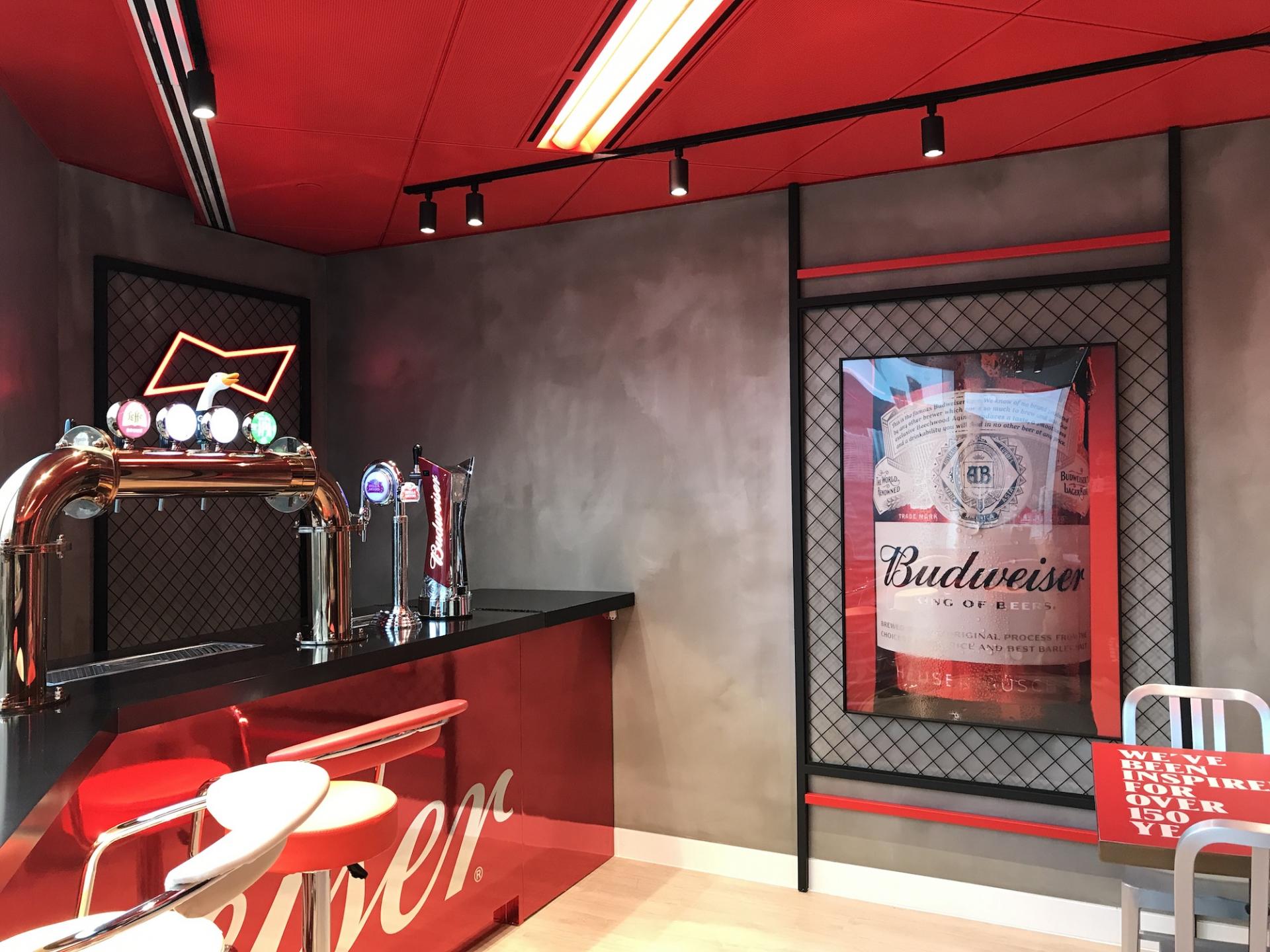 In renovating the kitchen area of this beverage company, Alexander Suen, founder and design director of arctitudesign, incorporated Budweiser's bright red and metallic texture to create an atmosphere reminiscent of a bar.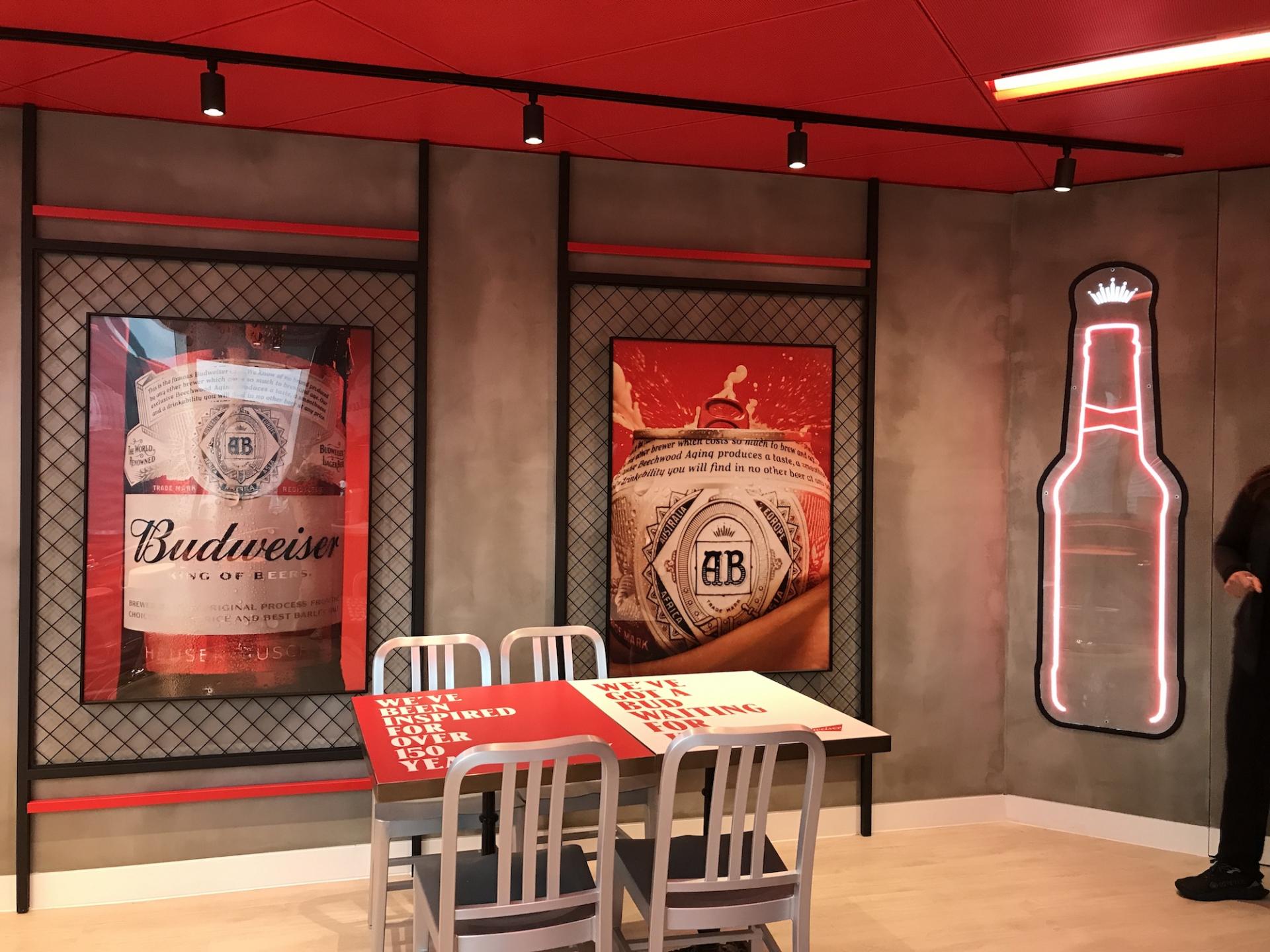 White filled the 210-square-foot tea room before the renovation, and there was nothing remarkable about it. The newly renovated, stylish and relaxing bar area features wine pouring machines so employees can relax and enjoy themselves.
"While we designed and decorated the space, our client's production company produced Budweiser images and installations," said Suen. "The design has a strong industrial element. It uses microcement to make walls appear cement-like. This has become a very popular style lately because it's more flexible than cement, but its surface is smoother."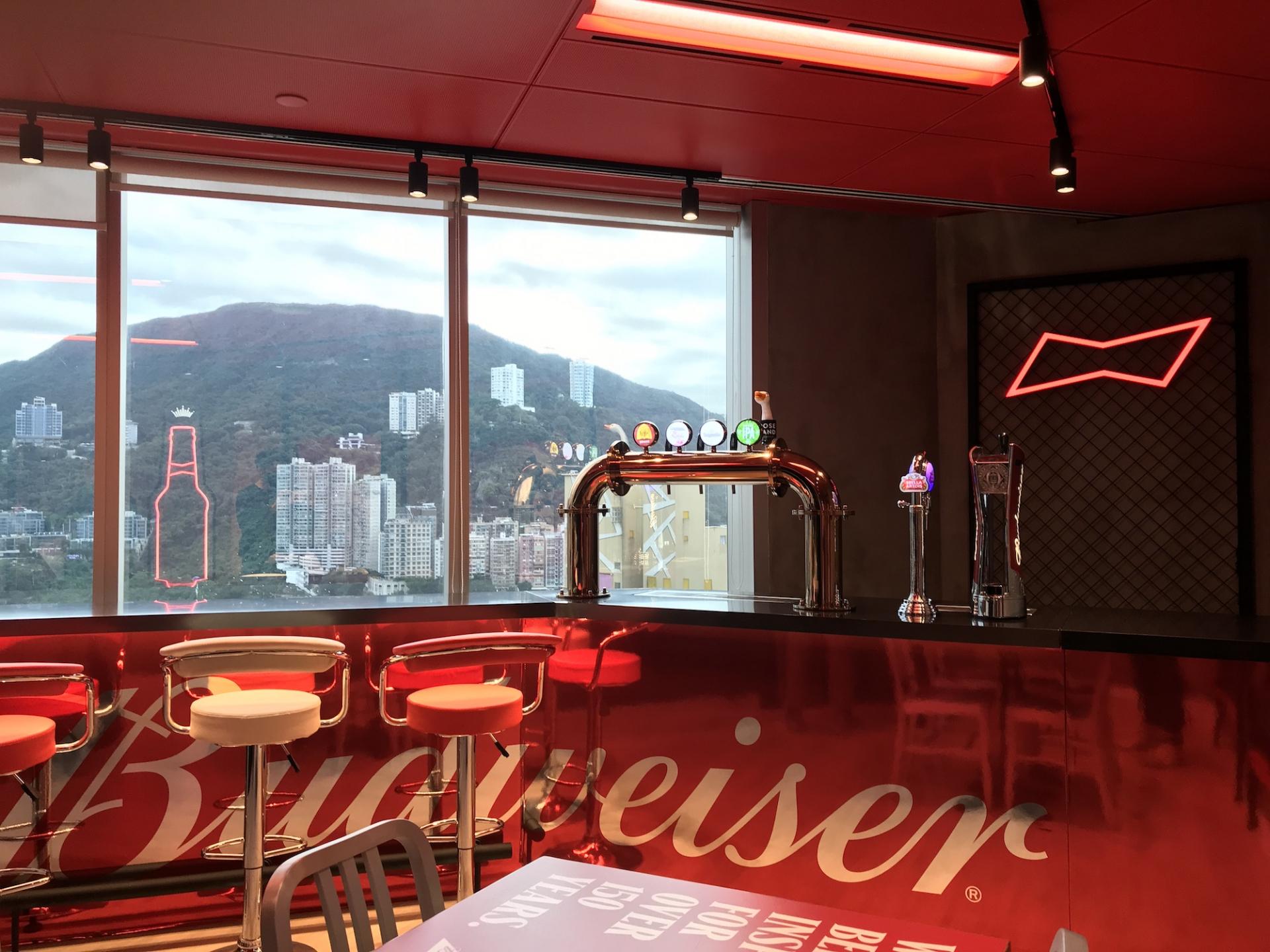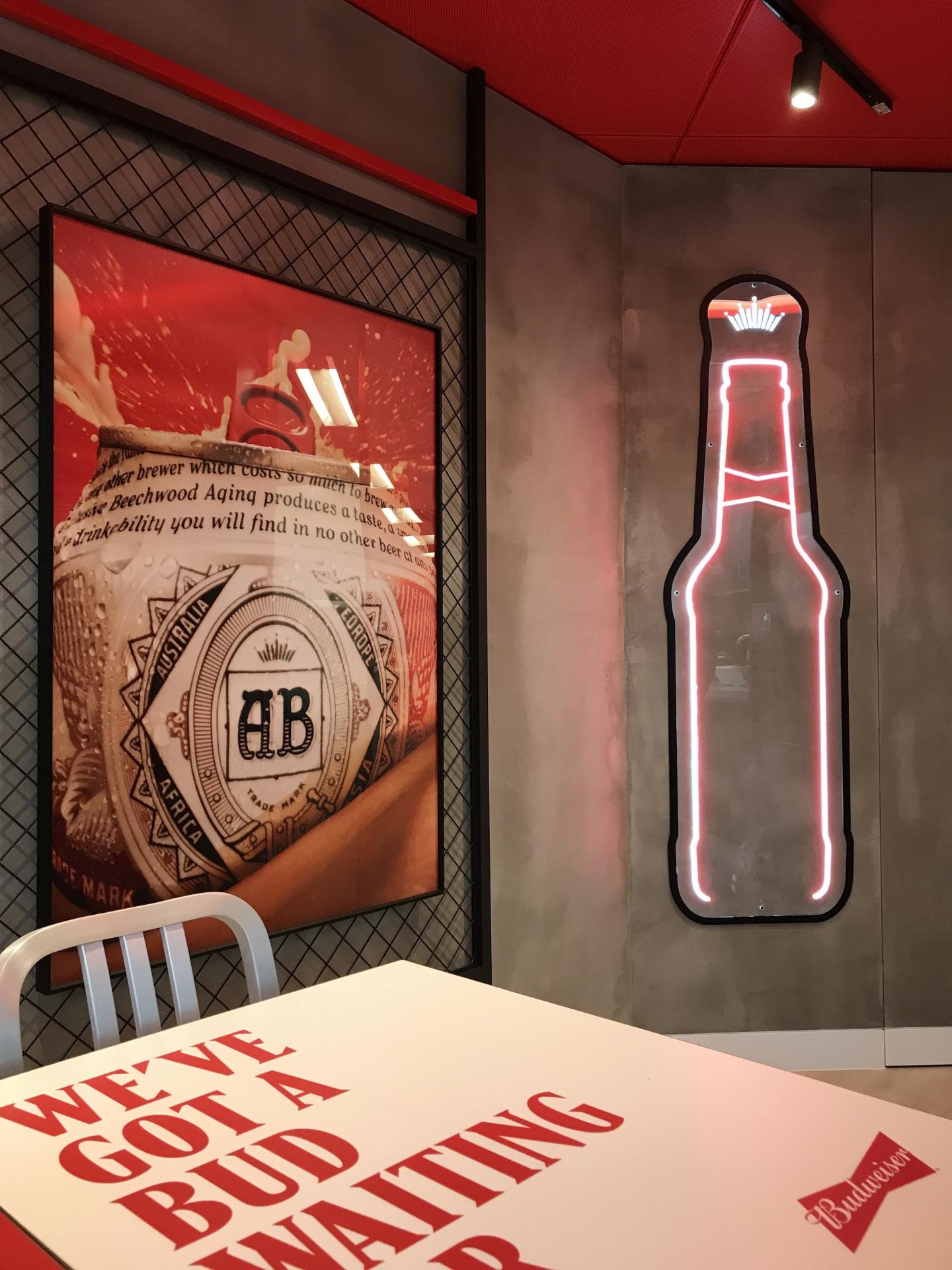 The pantry is both stylish and functional, equipped with microwaves, refrigerators and more. Alexander explained: "I designed this space taking into account employee needs on weekdays."
The atmosphere here varies depending on the time of day: during the day, employees wash cups, pour water, and eat here, while at night, illuminated by neon lights, it looks like a party spot. End your day with a drink at this special spot and recharge for your next workday.