Tucked away in a lush forest on one of the country's most picturesque mountains, a treehouse has caught the attention of a global audience far beyond its village surrounds.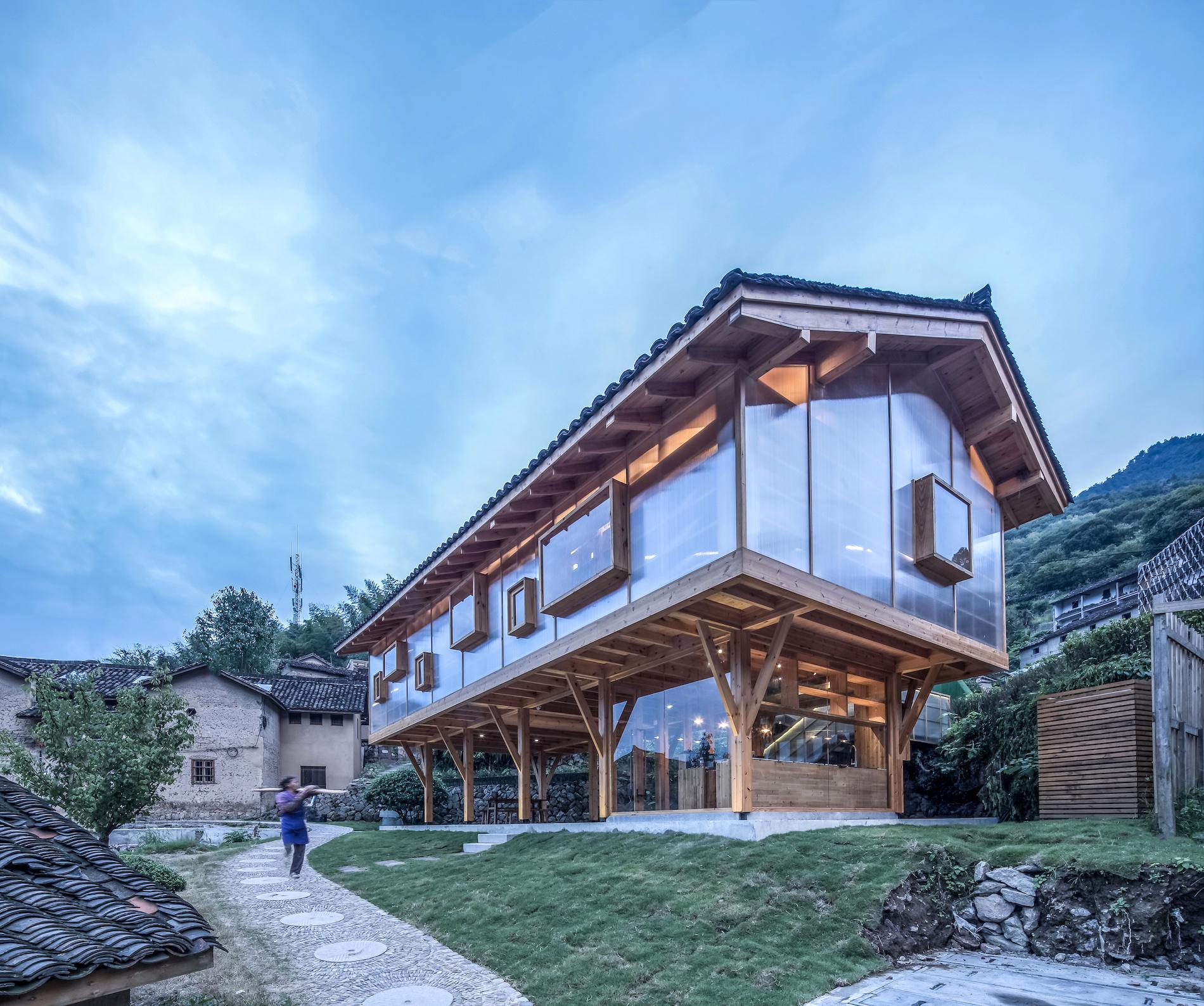 It's not just any ordinary treehouse, however. Poetically named Mountain House in Mist, the striking wood-framed, glass-encased structure sitting on the hills of Wuyi County in the Zhejiang Province is hoisted from the sloping grounds on 10 wooden columns; its front entrance is surrounded by hundreds-year-old dense towering trees and around them, a village that retains inhabitants and characteristics of generations past.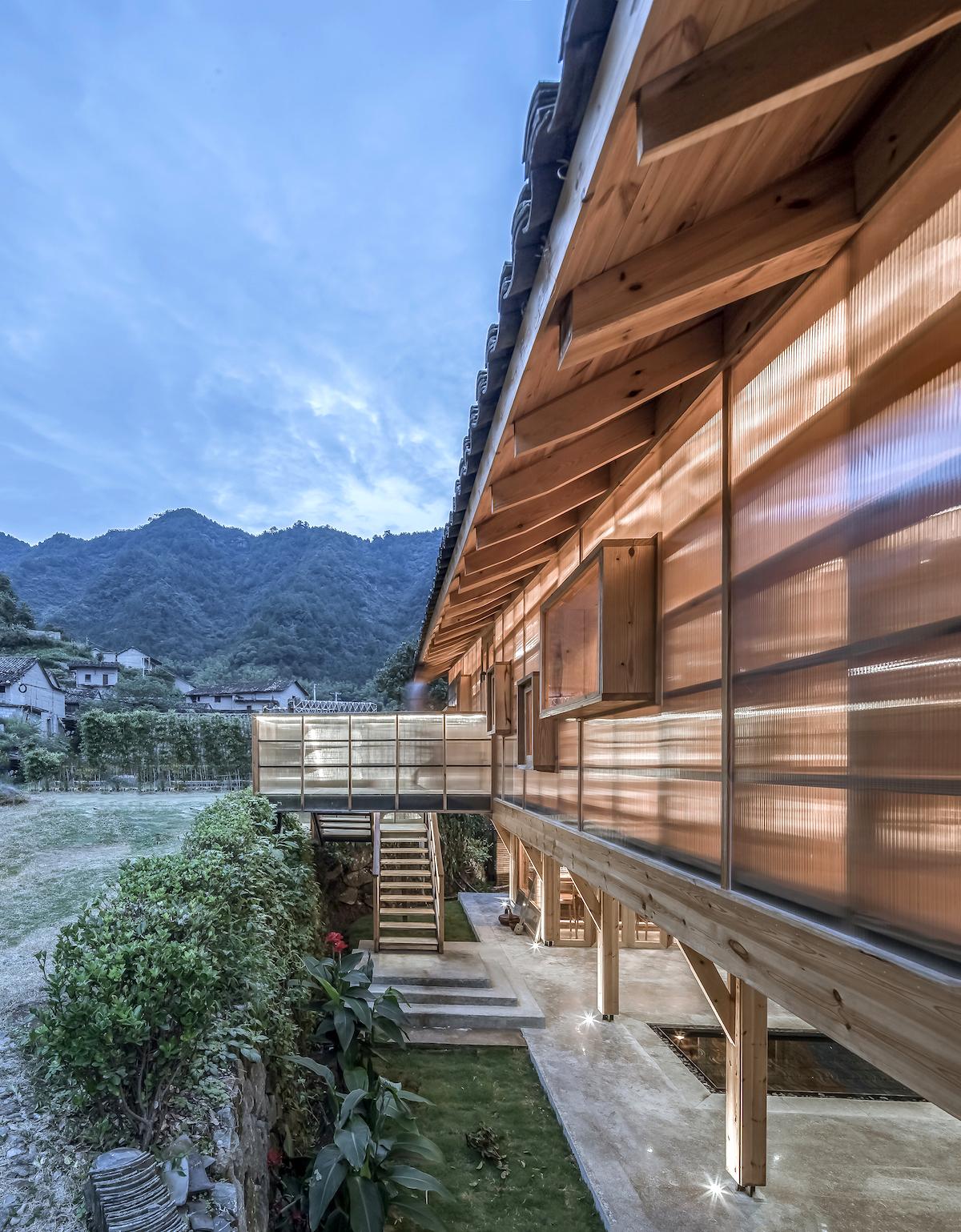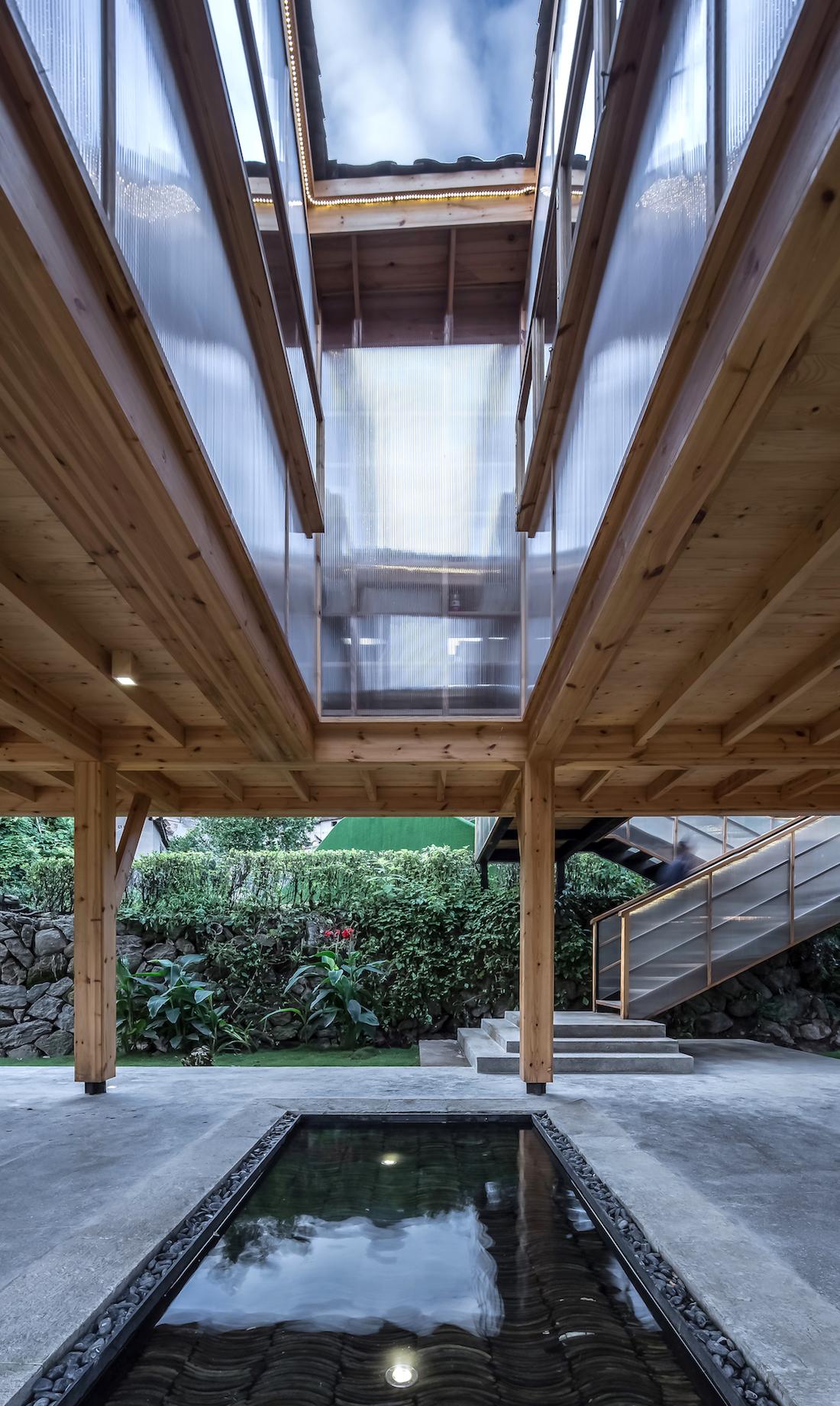 "An old cowshed used to locate at the yard but was removed after it collapsed, and now we've turned it into a book house with open space," explains Chen Lin, chief architect and founder of Shulin Architectural Design, of his project that has scooped up a host of international accolades, including the Grand Award at the recent DFA Design for Asia Awards.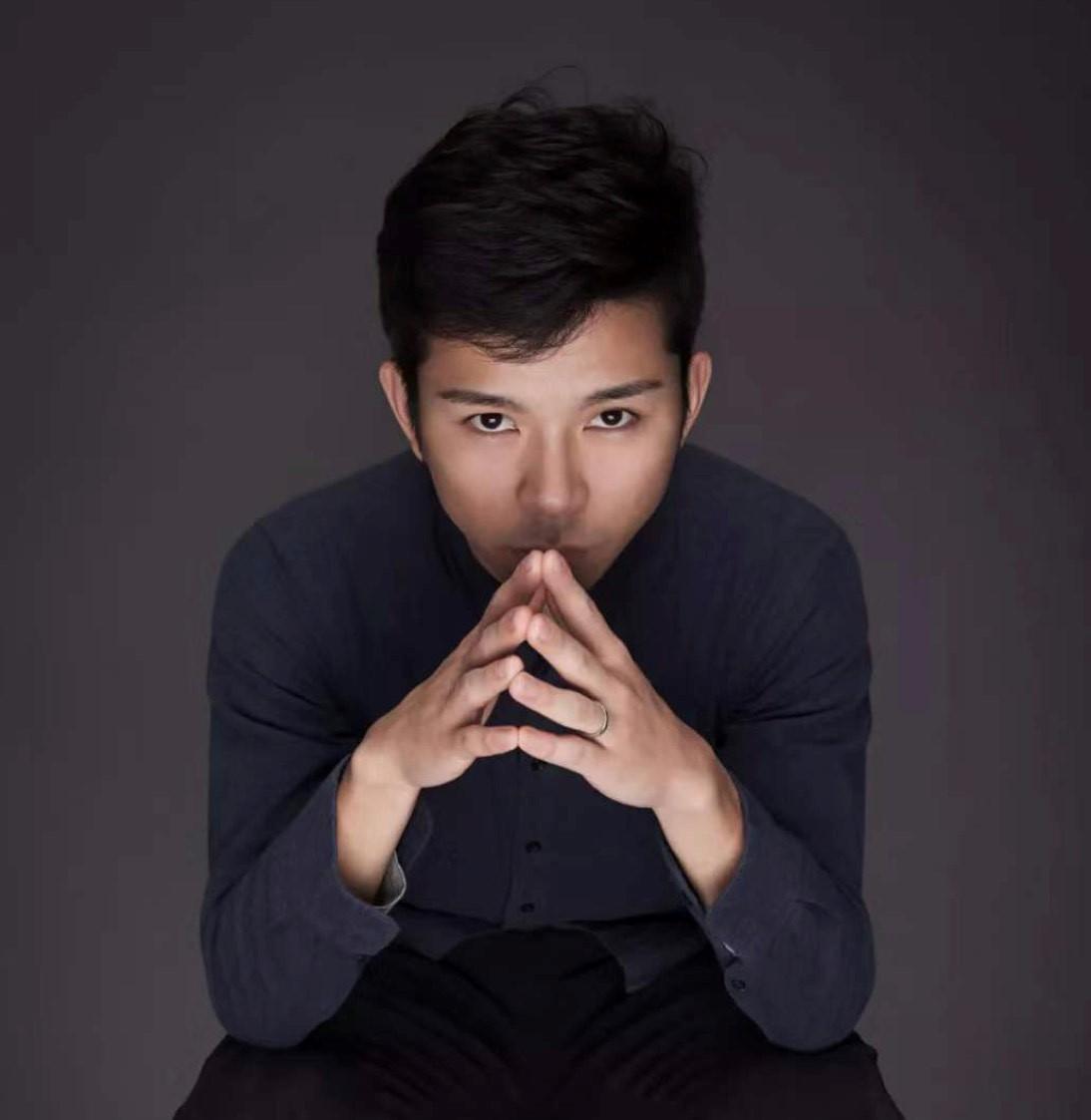 He and his team created the multi-use library as a serene reading space that calms people down, as a way to also thus attract the younger generation to return to the mountains. It also provides a colourful, quiet and safe place for children and elderly villagers to enjoy moments of play and rest within this house.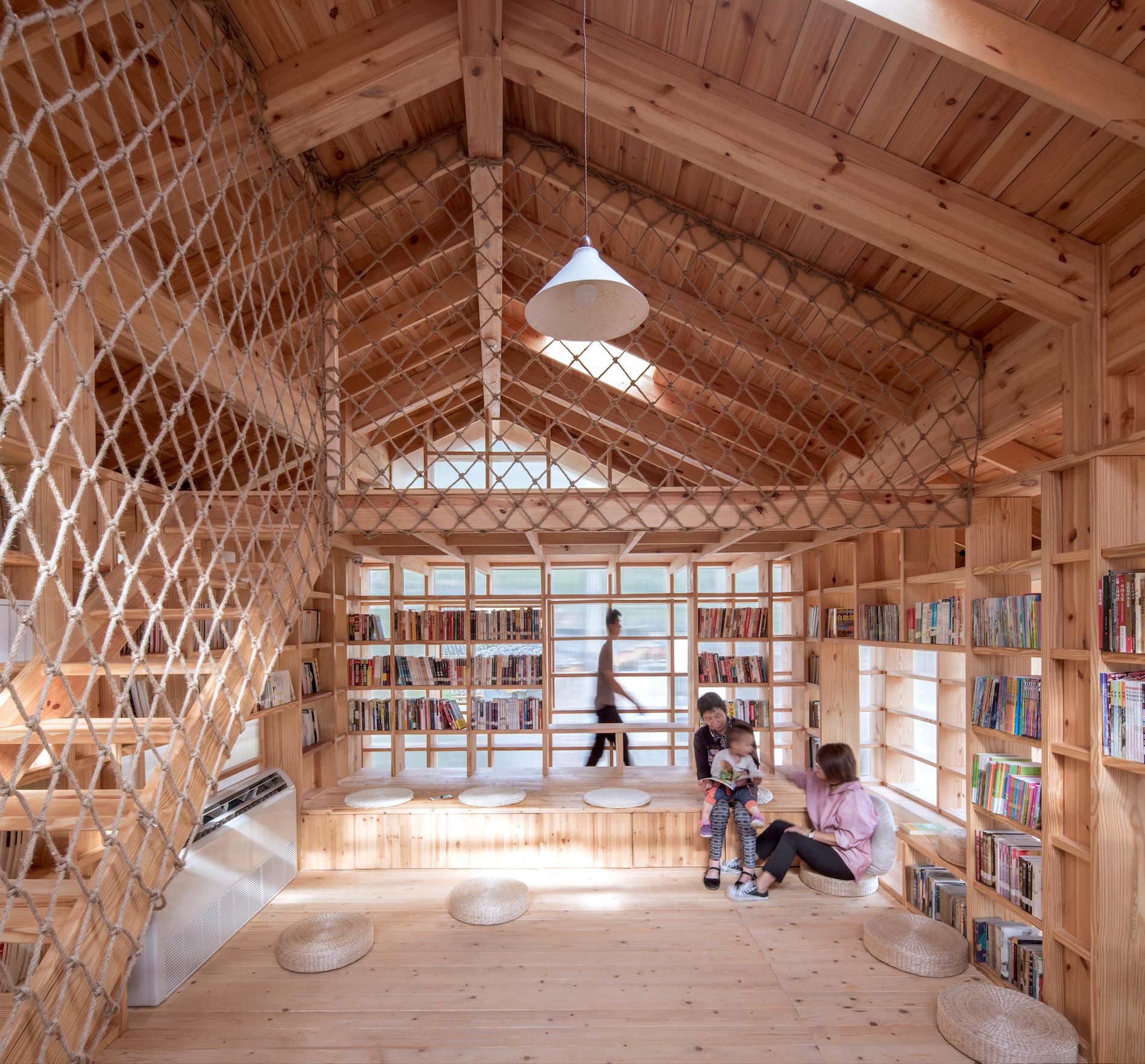 Evoking a sense of the otherworldly, the multi-floor book house nonetheless blends seamlessly into nature, with a façade that is built primarily in pine wood and framed by beautiful half-translucent sun panels that allow for sunlight to stream through gently, illuminating the interiors with a soft glow that is perfect for quiet reading. For those seeking to devour their books outdoors, the ground floor alfresco patio is constructed next to a pond, with the half-translucent sky roofs casting a beautiful shade.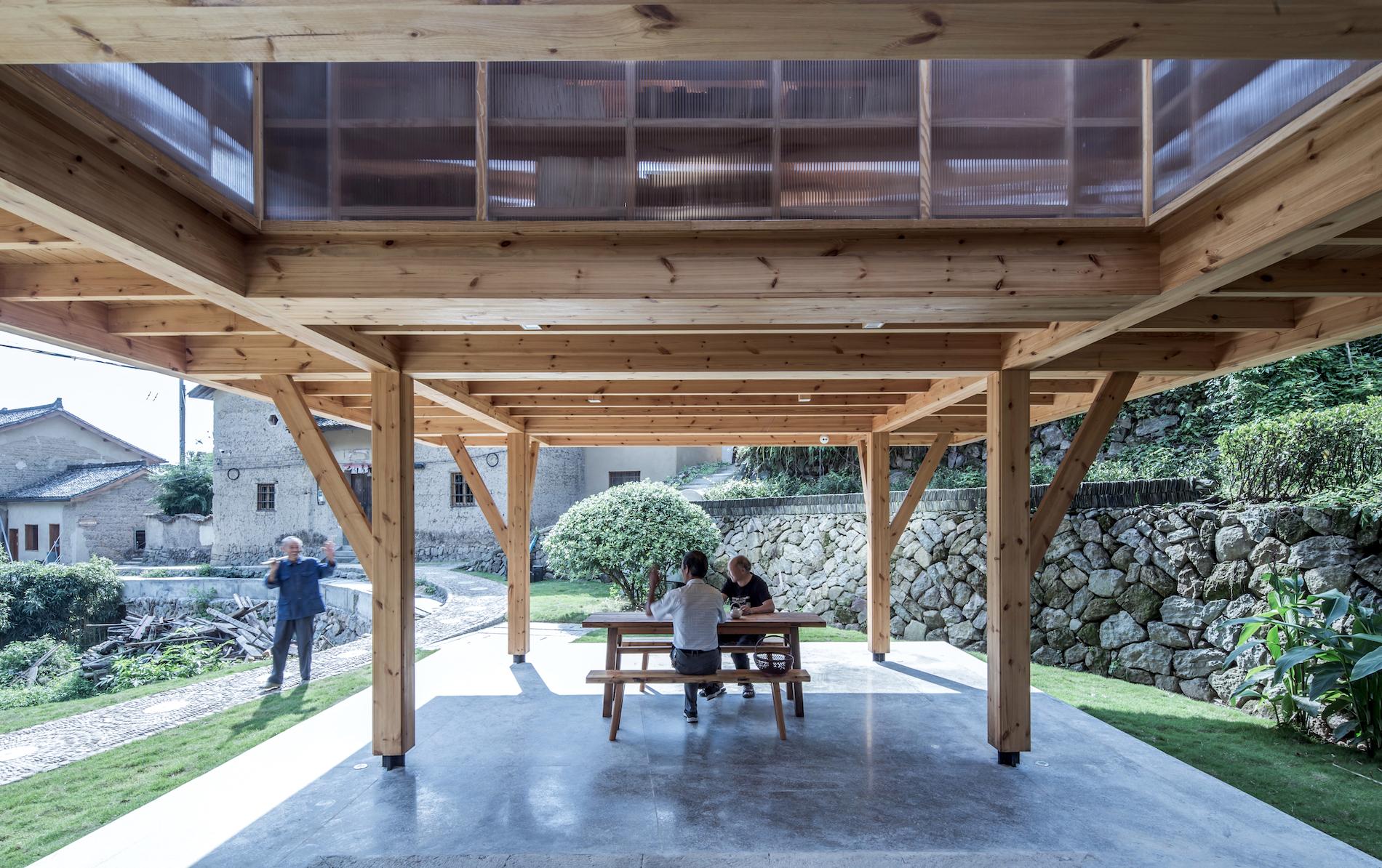 Scroll through the gallery below for our chat with Chen Lin about this unique design and what else the rising architect has on the pipeline: