Located more than 6,000 miles apart, the two locations of Amelia – the feted Michelin-starred European restaurant helmed by chef Paulo Airaudo on the edge of San Sebastián, Spain and its newly minted outpost in Hong Kong – have at least one thing in common: they both overlook each city's most beautiful sea views.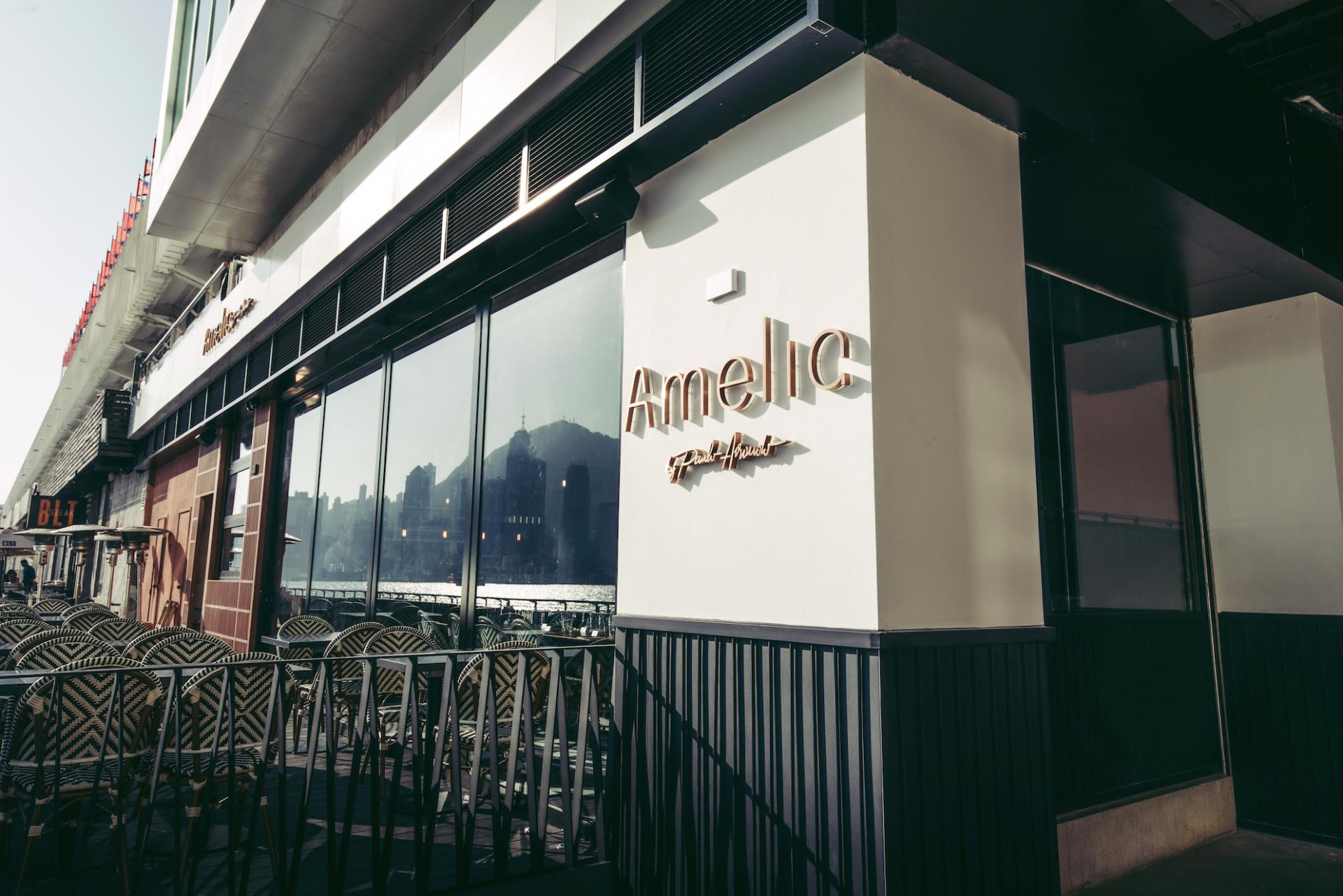 "Amelia's original location is coastal and in Hong Kong, you've probably got the most prime location for a restaurant," says Madeleine Ashwin, interior designer at Slinc Design, who alongside founder Sue Loughry collaborated closely with Mitchel Squires's team at architectural and design firm Mitchel Squires & Associates to conceive this highly anticipated Asian debut. Perched on the edge of shopping complex Harbour City and right on the waterfront, the stunning 130-seat space is wrapped by iconic vistas of Victoria Harbour and is just a few steps from Tsim Sha Tsui's Star Ferry pier.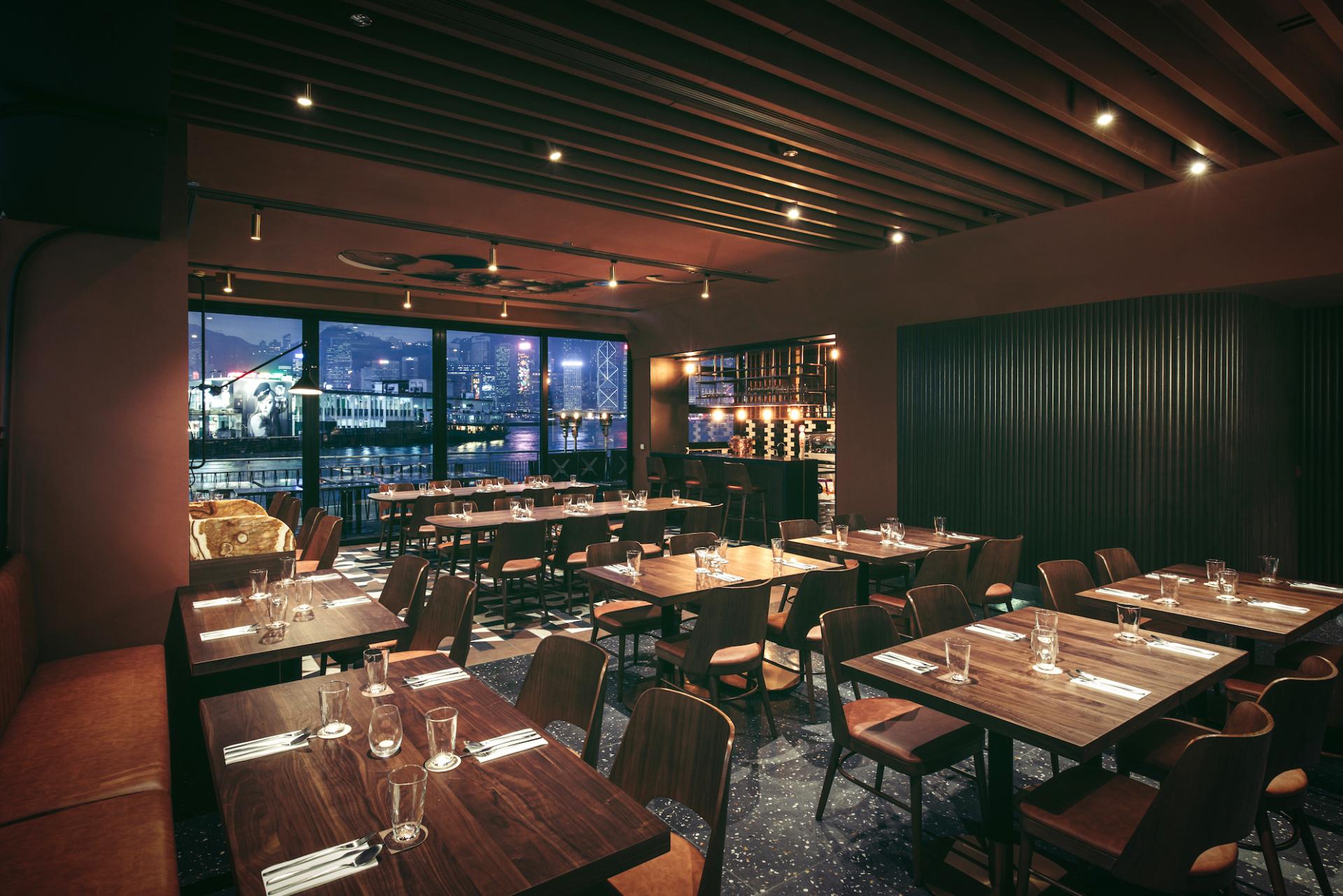 Taking inspiration from the waters and from chef Paulo's penchant for interaction ("He's so passionate about his food and loves to come out to talk to the guests," says Mitchel), the designers have reimagined the original Amelia's 20-seat intimate sensibility and humble earthy materials with a distinctly open, fluid and inviting twist. Full-height glass doors lead from the alfresco terrace into an expansive communal-style dining area outfitted with large walnut wood dining tables, wine crates, bistro chairs, abundant potted greenery and a bar.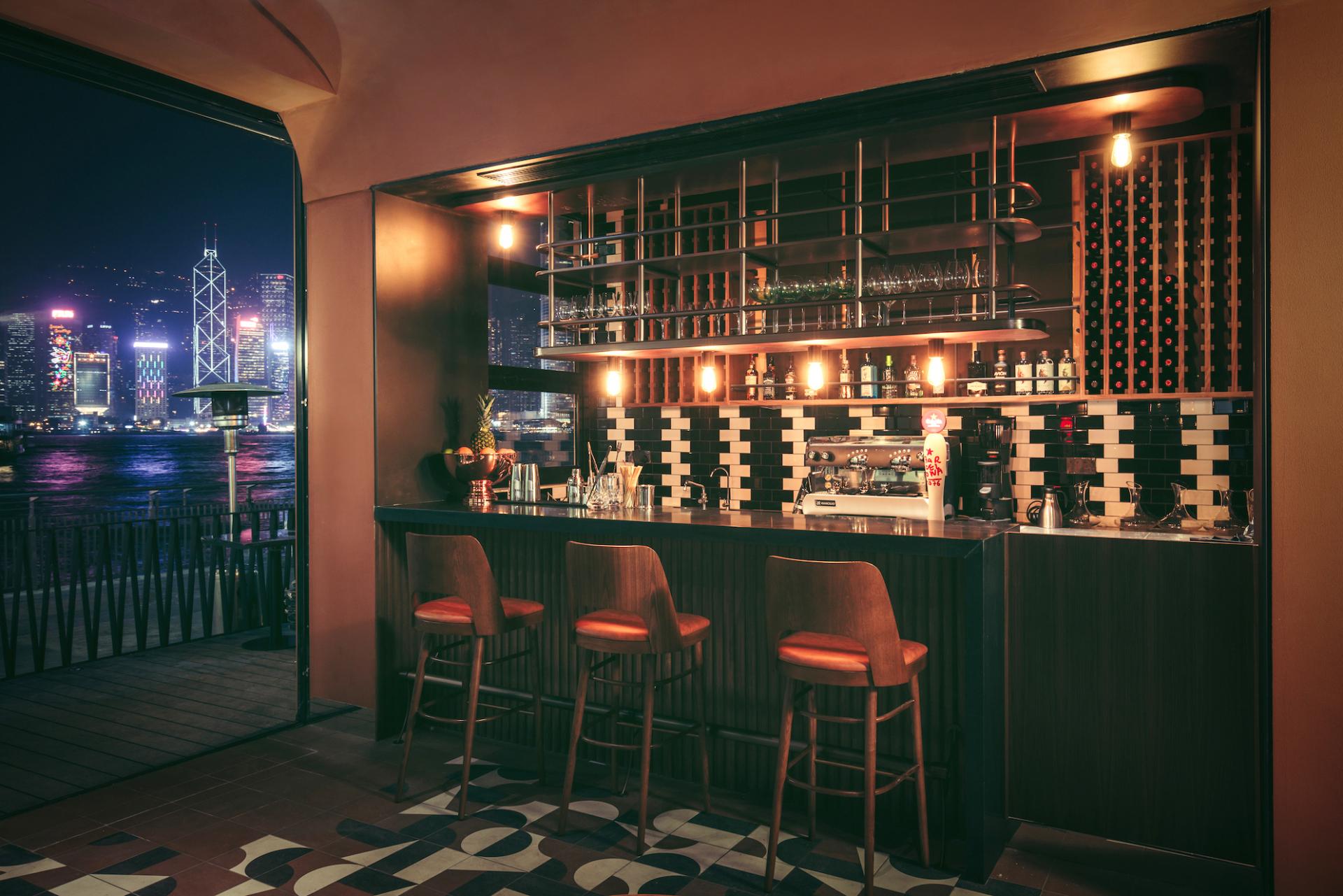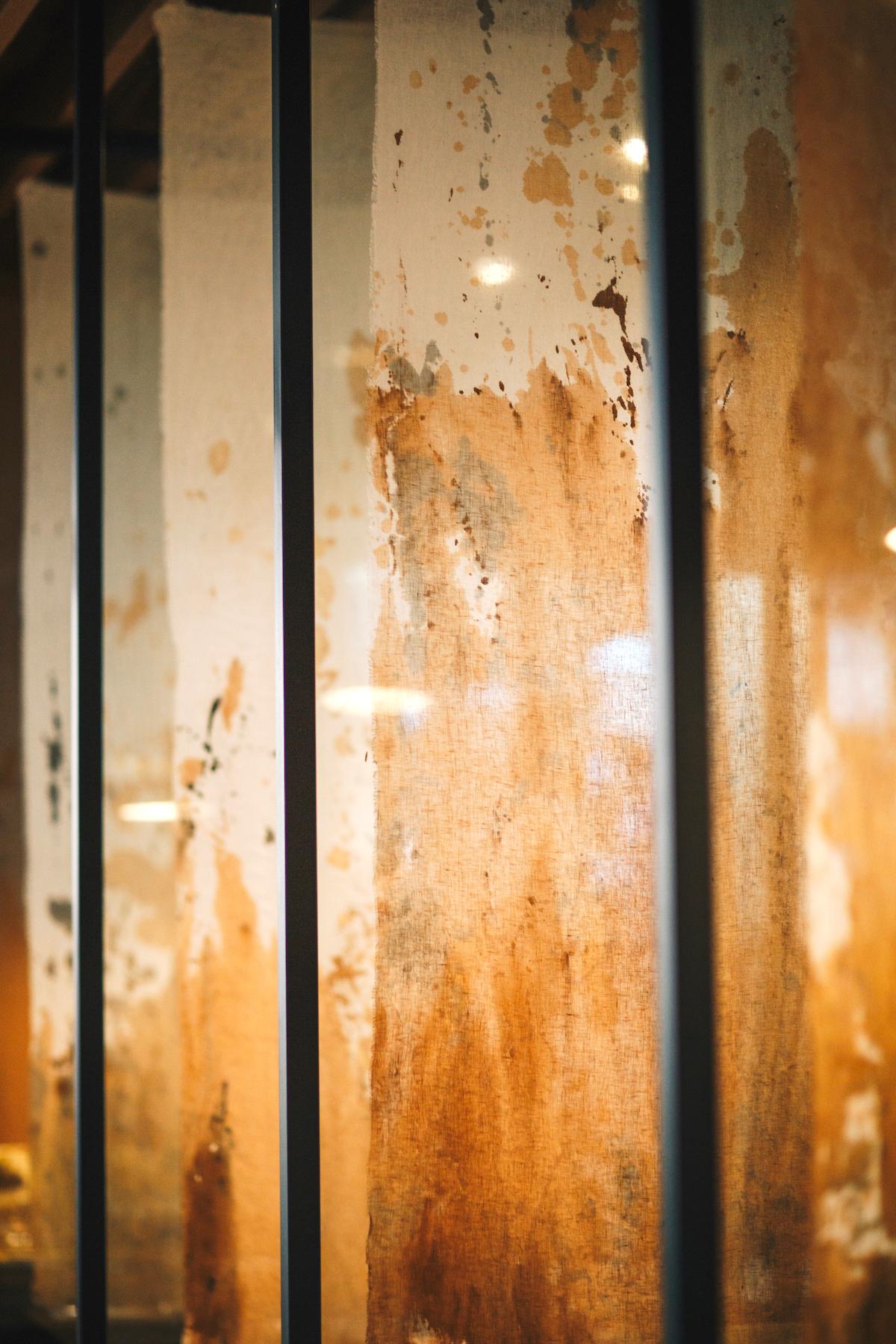 A state-of-the-art open kitchen looks out towards pivoting panels of artist Elsa Jean de Dieu's linen paintings that are able to section off a semi-private space if required. These features diffuse any stark barriers between the outdoors and the indoors, as well as within the restaurant itself, creating a fluidity and flexibility that "immediately evokes a friendly atmosphere", says Madeleine.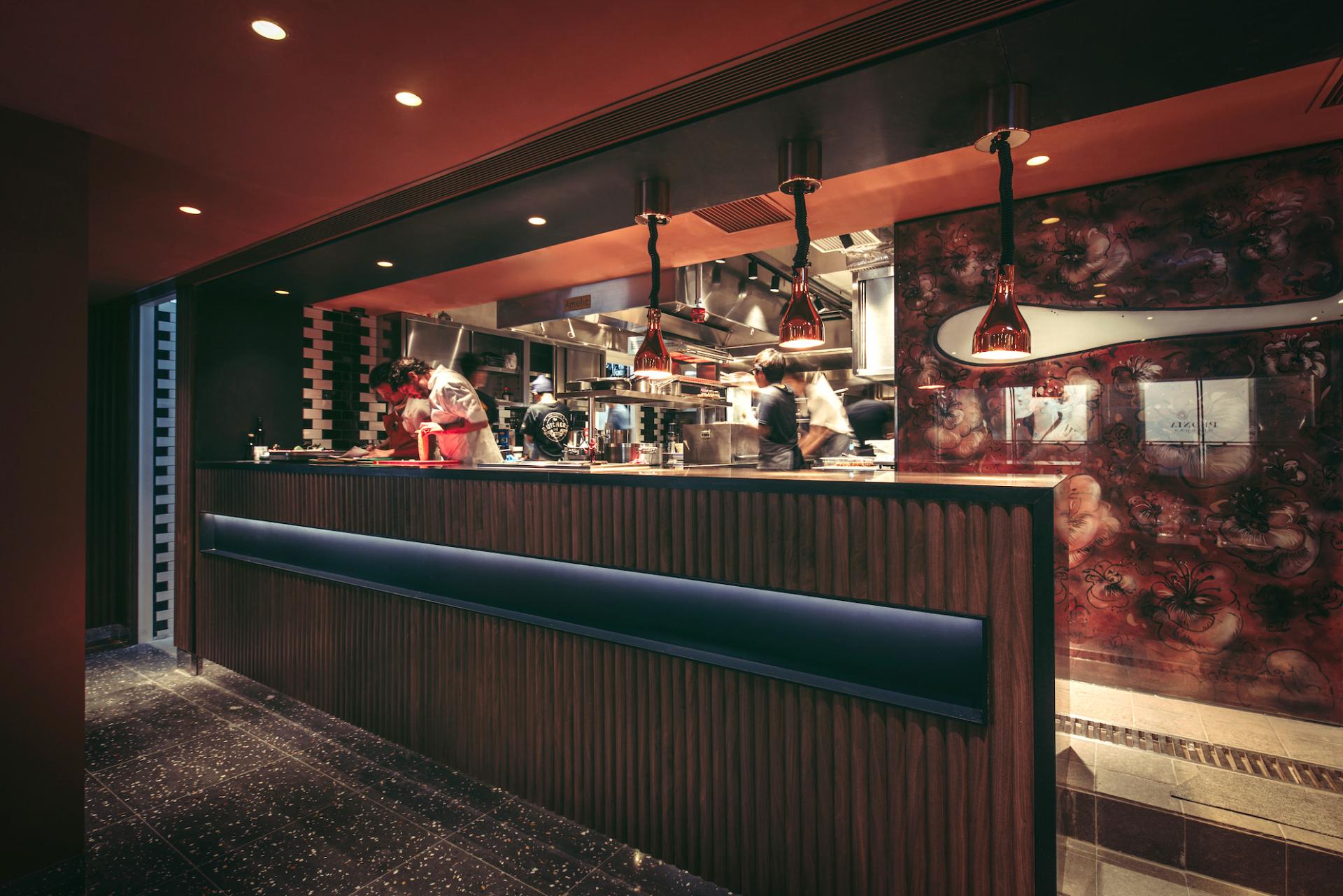 Over on the opposite end, a strikingly curvy front facade designed in zig-zag terracotta cobogó tiles previews the lush materiality within. "We wanted to bring that same European-Italian element from the menu into that beautiful terracotta colour and create a new Amelia," says Mitchel. Meticulously conceived details such as the soft architectural arches, uneven concrete walls, natural dark timber furniture, and graphic and terrazzo tiled flooring – which inspired the silhouettes of Elsa's centrepiece, the hand-painted acrylic koi fish towering over the space on the dining room ceiling – transform this restaurant into a contemporary and cosy social haven.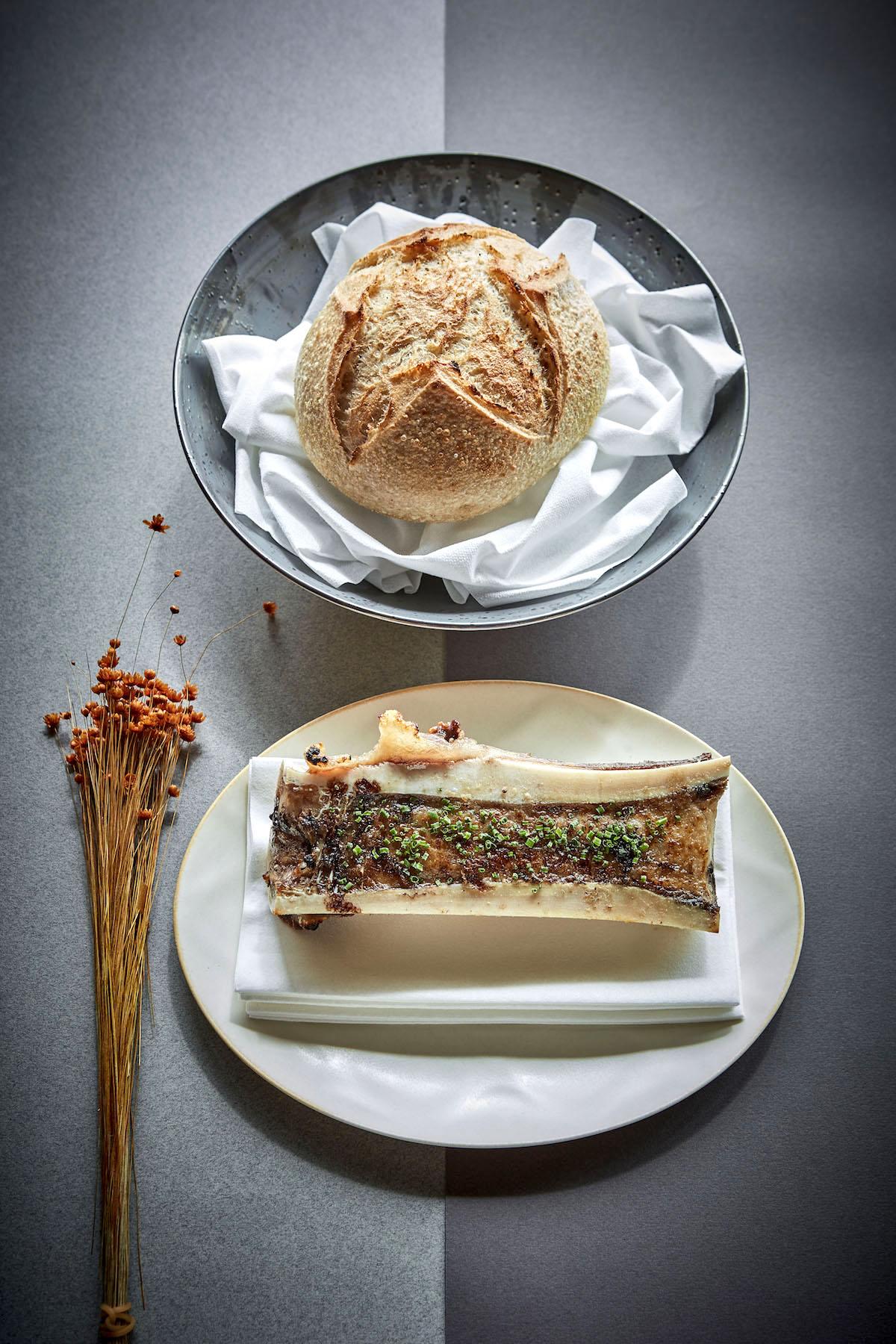 Here, guests can enjoy two of Amelia San Sebastian's signatures: the homemade bread and butter with bone marrow, and the caviar and rum ice cream, alongside new seasonal creations. They'll enjoy these and more under the ample natural sunlight that streams through and warms the interiors on a clear day, or in the evening, when the restaurant is evocatively lit and the city's dazzling skyline lights up right in front of diners.
Scroll through the below gallery to see more of Amelia: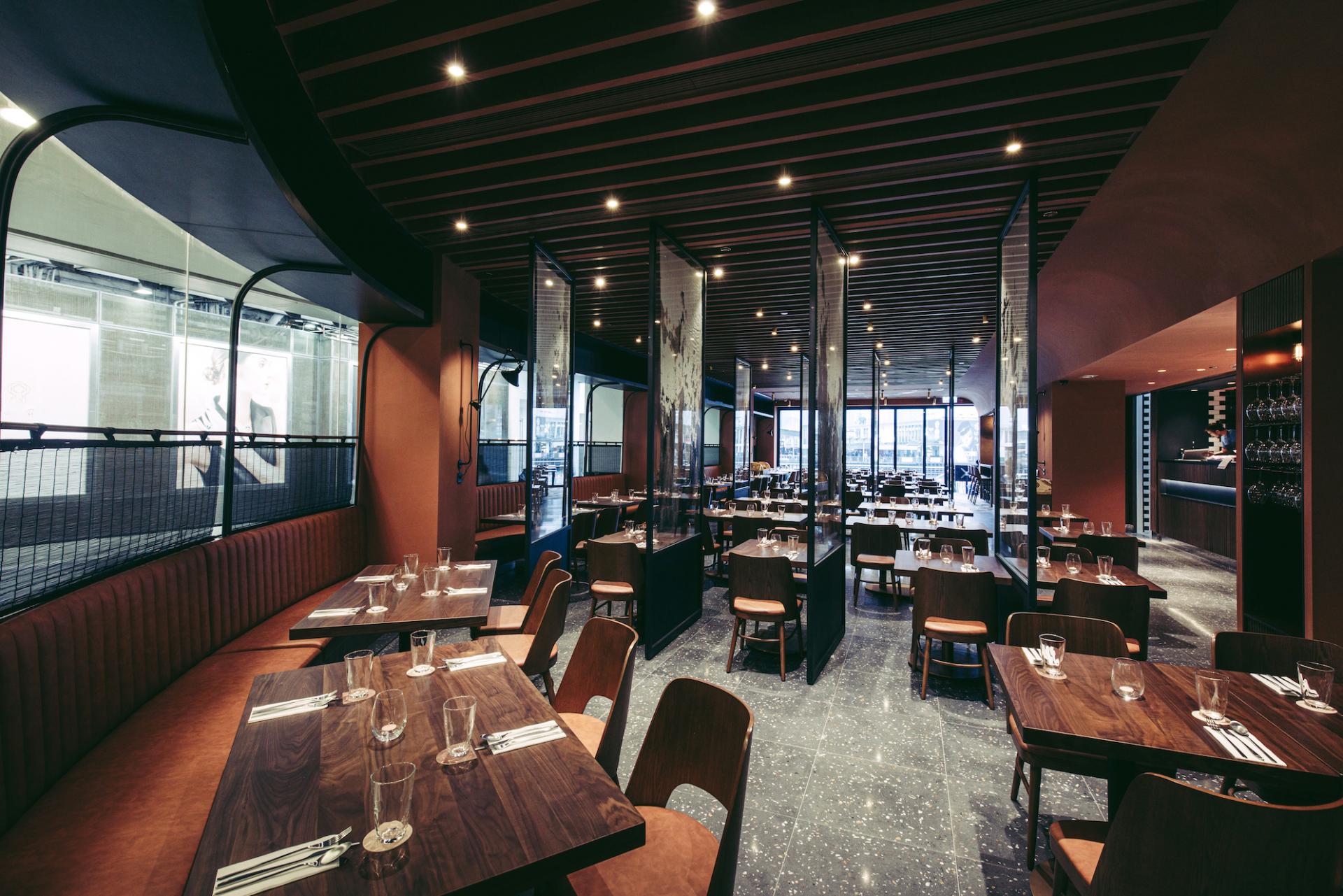 Elsa Jean de Dieu's pivoting handcrafted linen panels take pride of place in the centre of the restaurant, giving it a textural, Mediterranean feel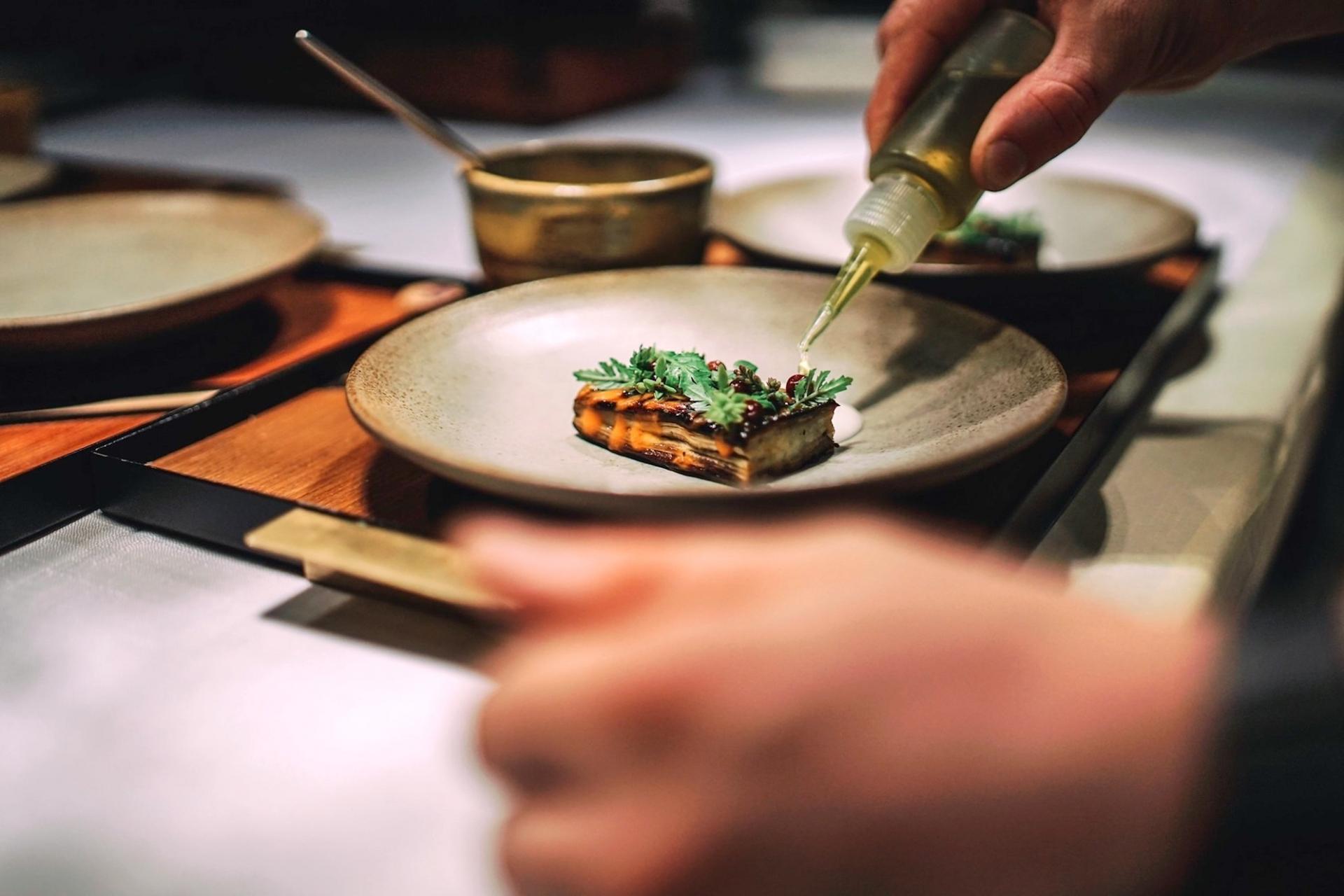 In the open kitchen, chefs can be seen whipping up scrumptious dishes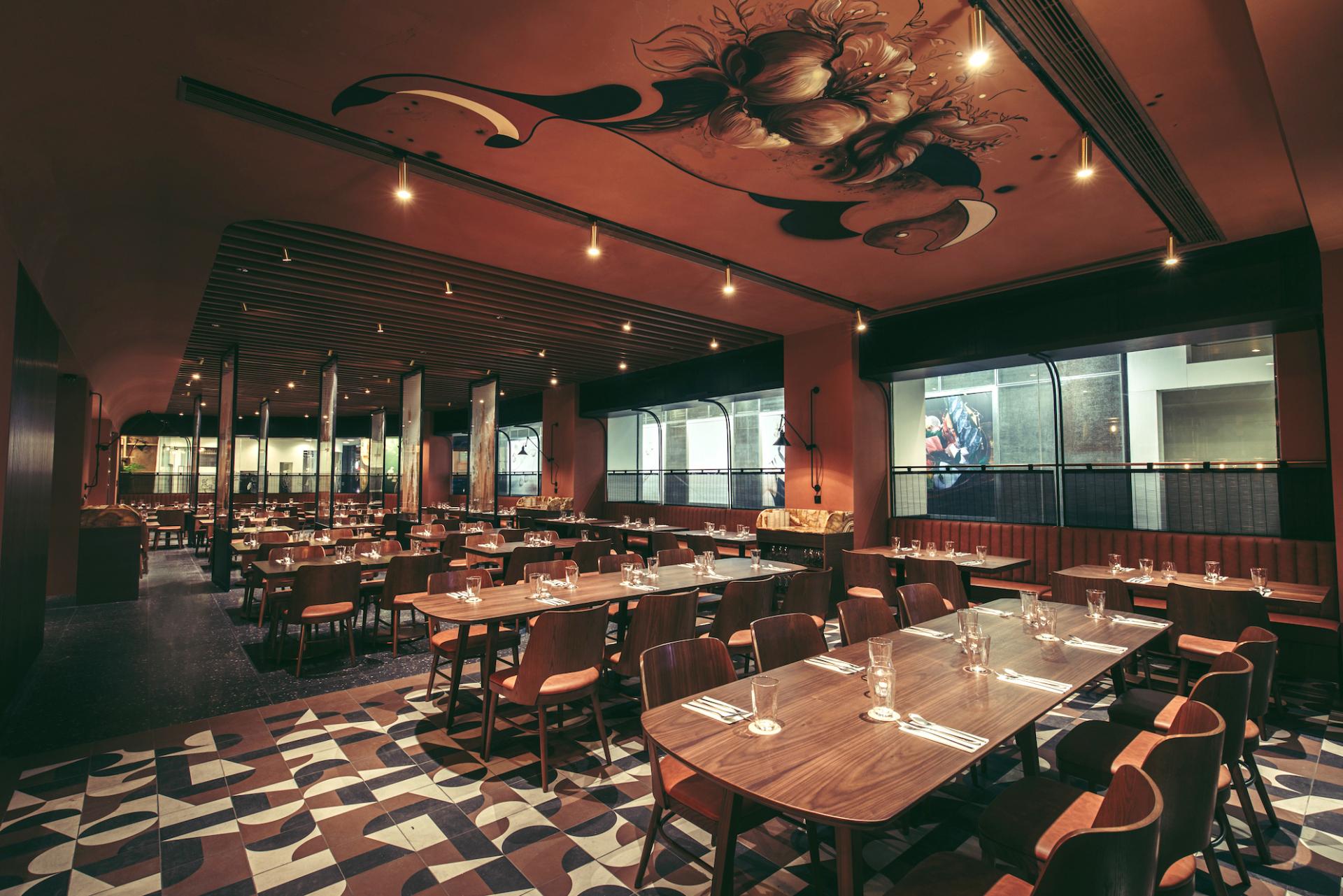 Buster + Punch and DCW éditions fixtures light up the restaurant interiors, perfect for a sunset drink during happy hour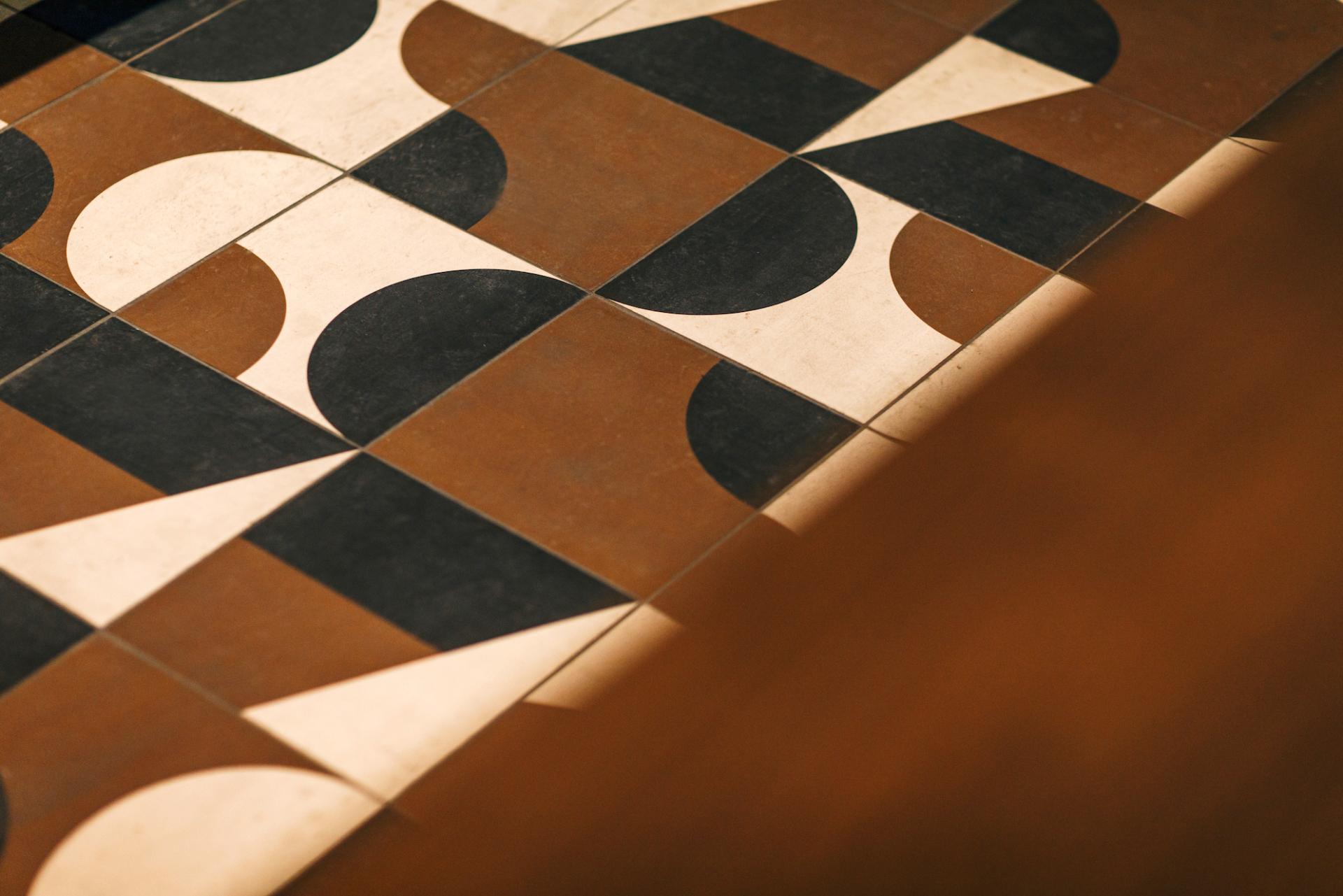 "The vision from the beginning was to bring that European element into that beautiful terracotta colour," says Mitchel Squires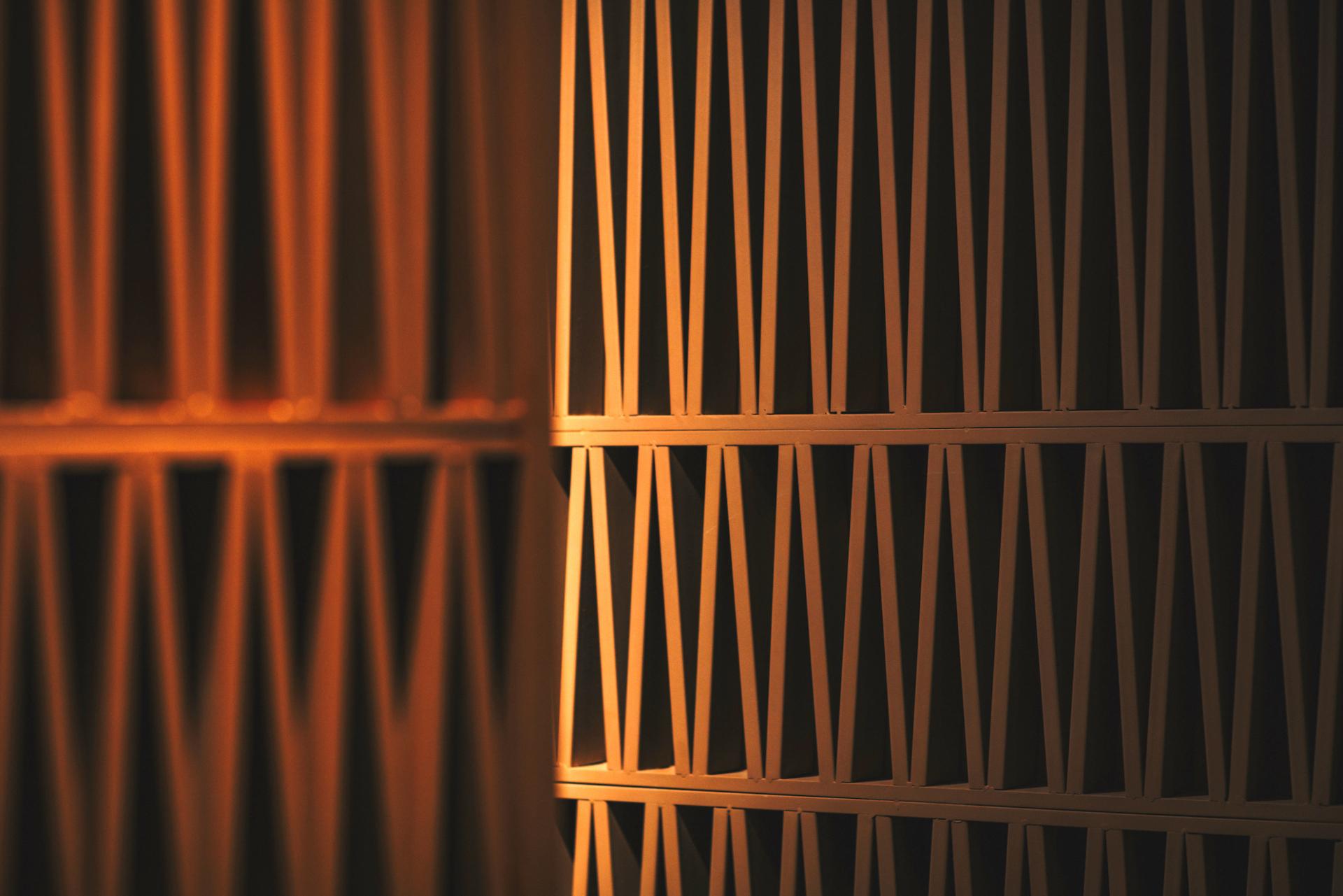 The beautiful terracotta zig zag cobogo tiles give the space a rustic, three-dimensional feel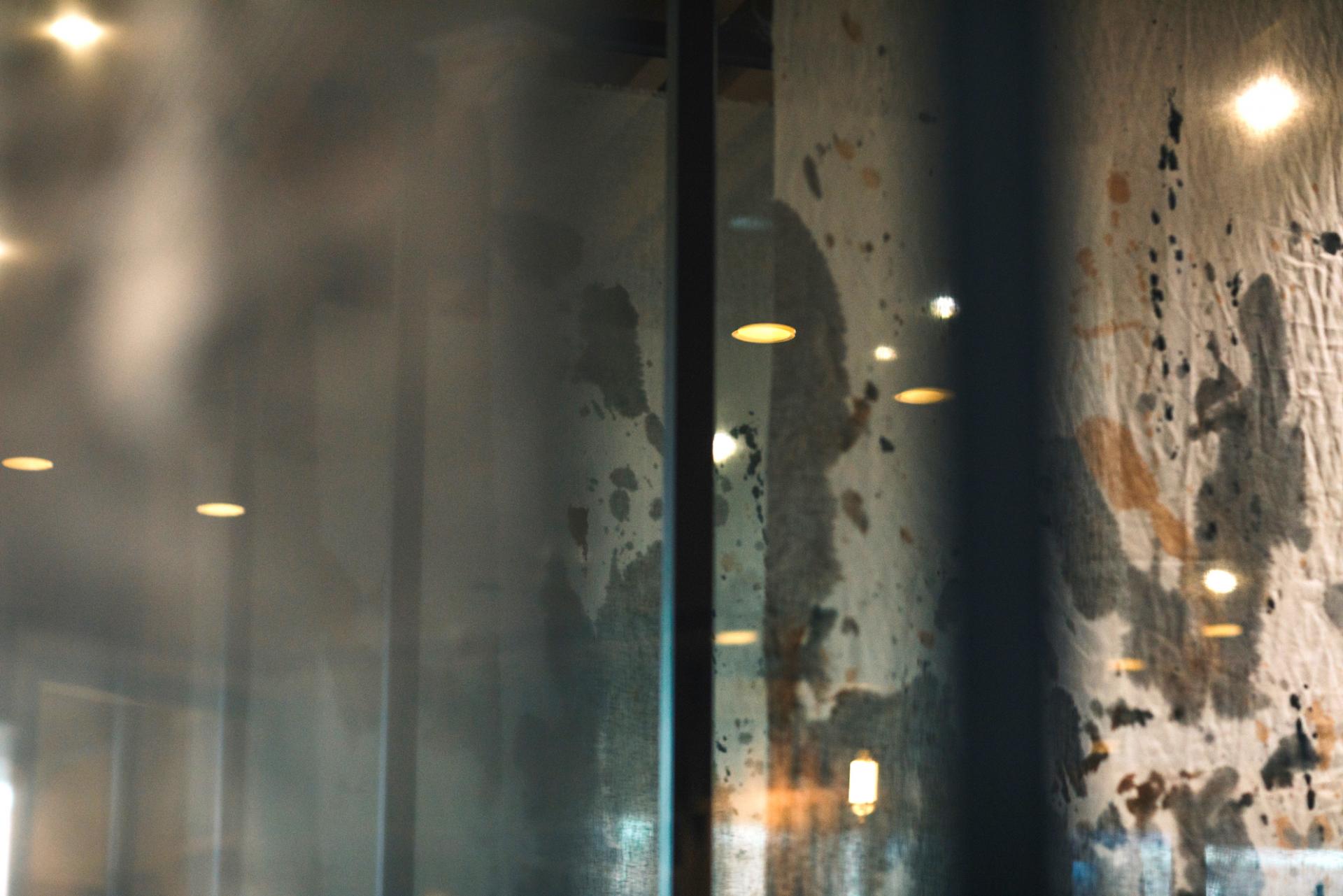 "The pivoting panels are very organic," says Elsa. "I really wanted something on linen because I feel that it's really Mediterranean. It moves with the light. The pattern is connected to the fish as well, something watery and flowy like waves. I worked on these by hand in my workshop in Wong Chuk Hang."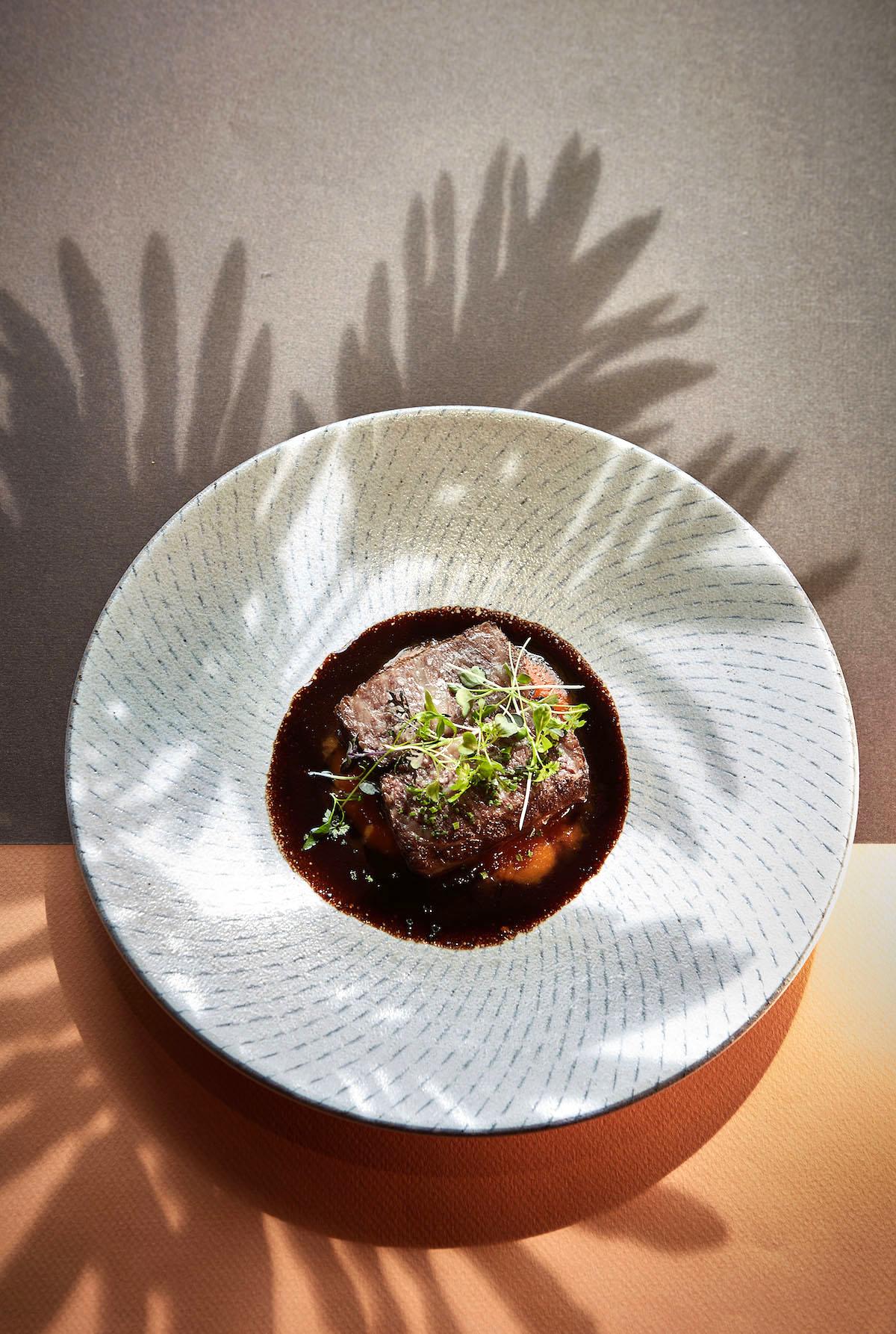 Short Rib with Black Garlic, Cumin and Carrots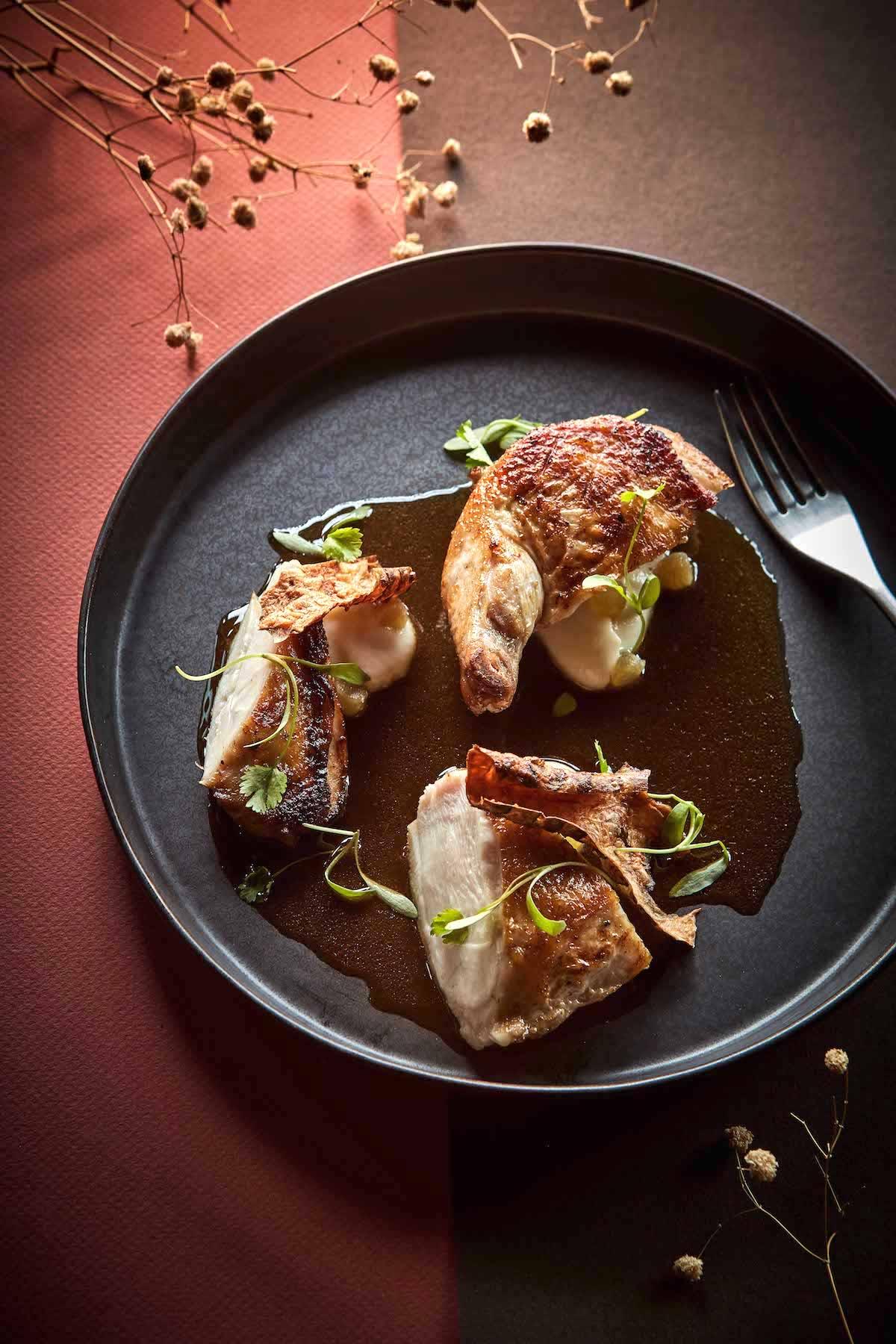 Free Range Chicken (New Zealand) with Jerusalem Artichoke and Apple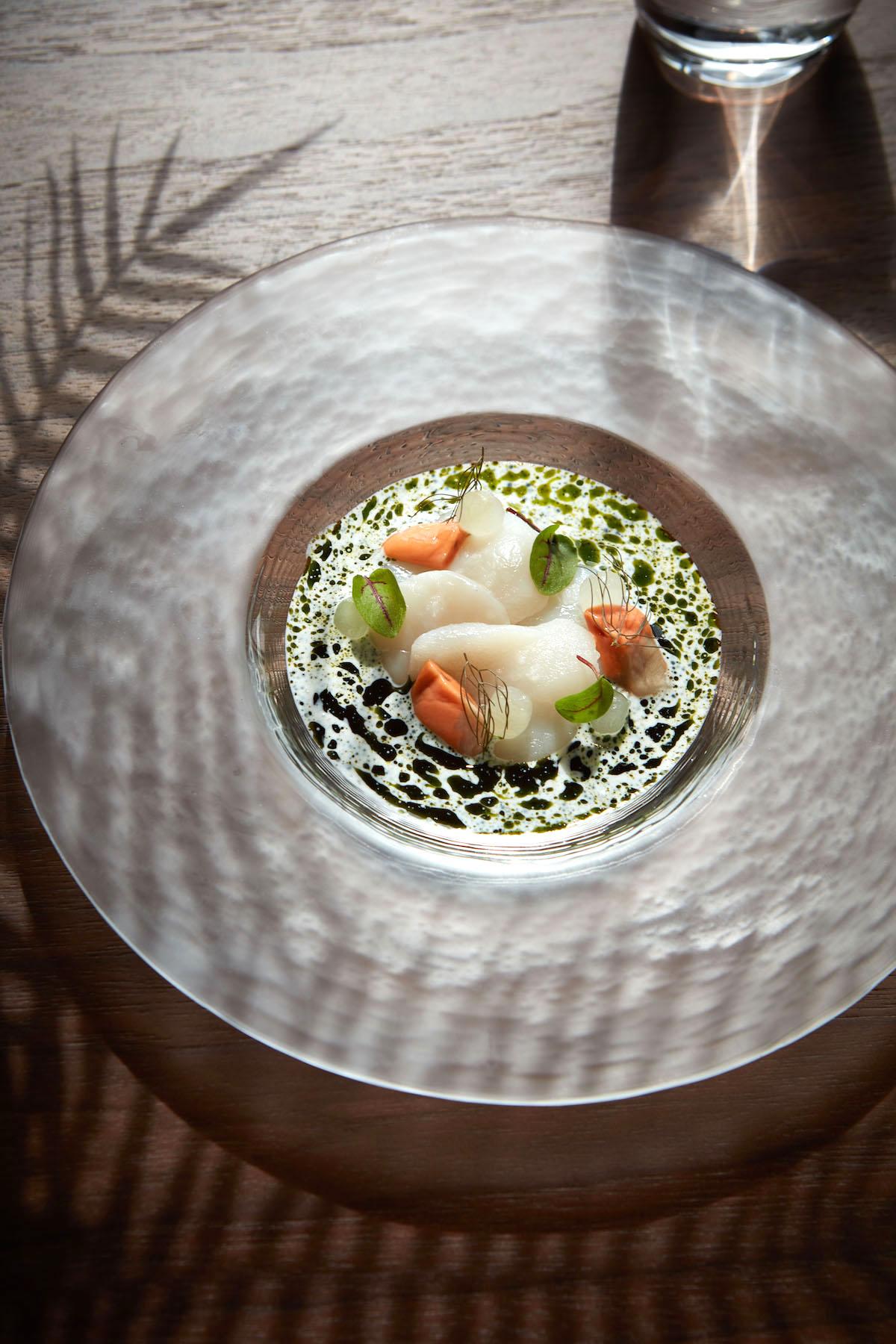 Scallops Crudo with Cucumber and Horseradish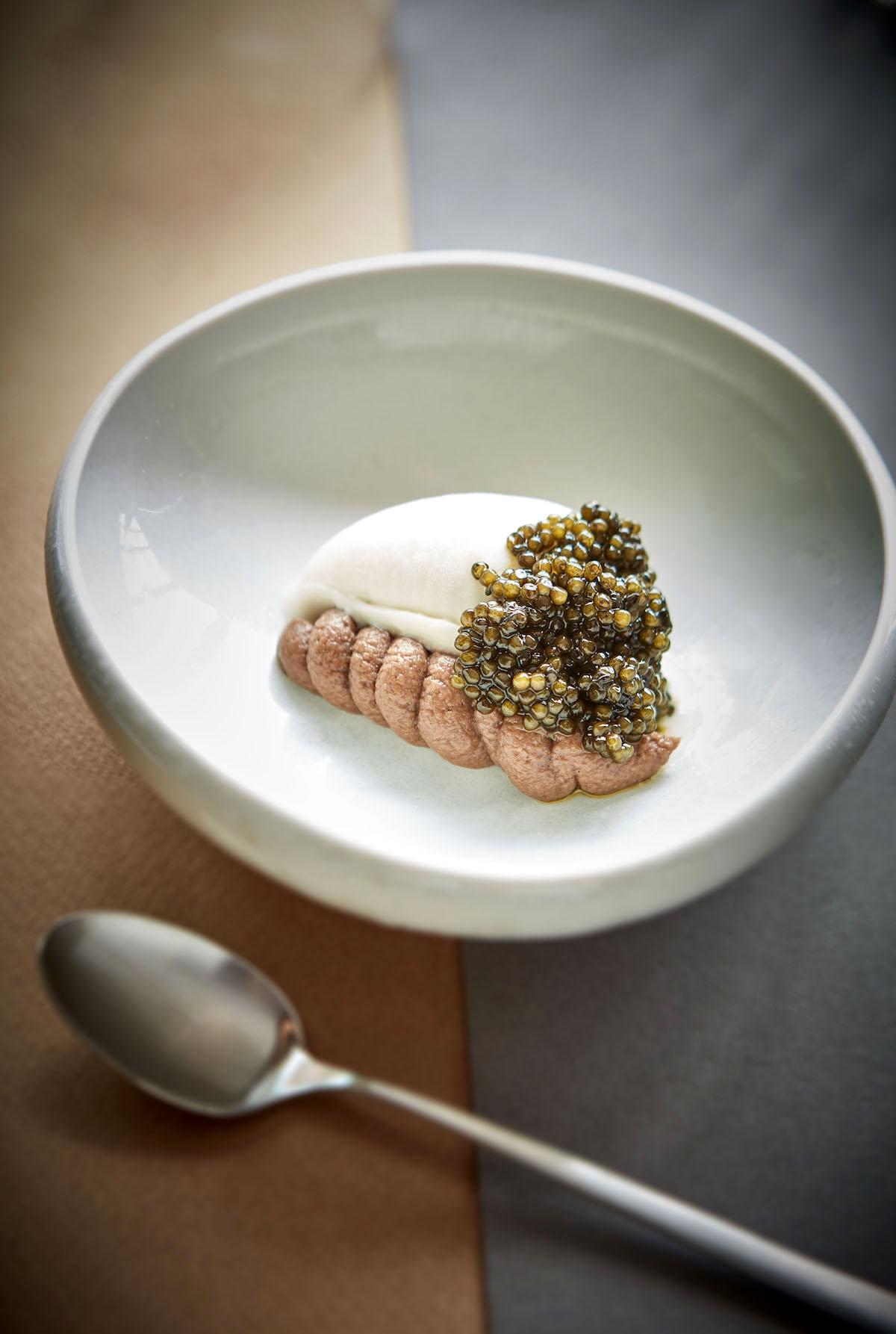 Caviar with Banana and Rum Ice Cream