When Philippa Haydon and her family first moved to Tai Tam years ago, they were enchanted by the area's lush green hills and open sea vistas. They haven't moved since – this four-bedroom duplex apartment meets all the needs of a family with five children, a cat and a dog – although they have established a tradition of overhauling the home once a year. "Much to my husband's dismay!" says Philippa.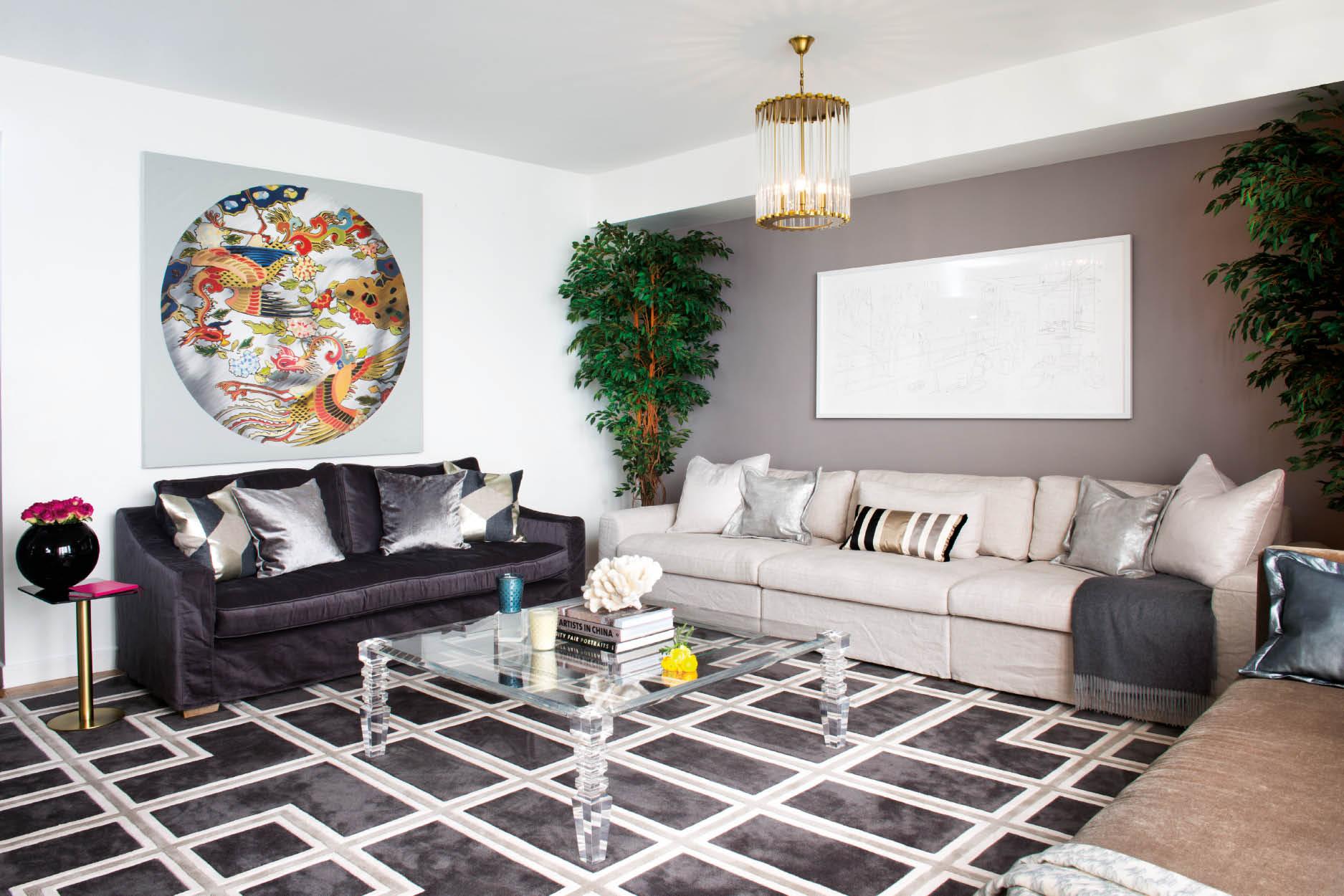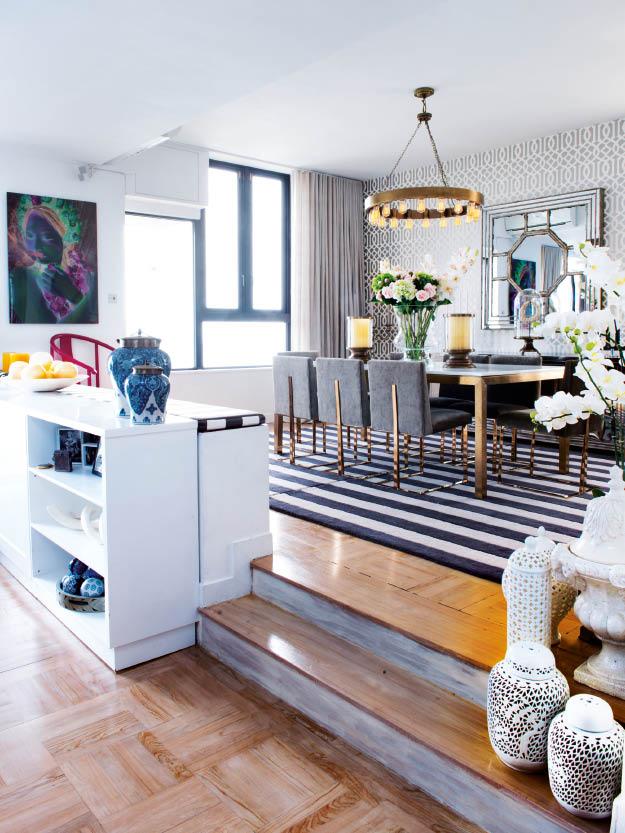 Philippa has no trouble filling this space with objects she loves. "Our mix now is global, of a higher quality and reflects the notion of a global nomad's collected home," says Philippa. For the most recent revamp, she wanted "an elegant, collected, layered look. I like a space to be inviting." She sought the help of her friend and interior designer Nathalie Edwards from Life Styling Ltd. Nathalie set about creating an inviting space that represents the family living it, rather than an extension of Philippa's shop or an impersonal showroom.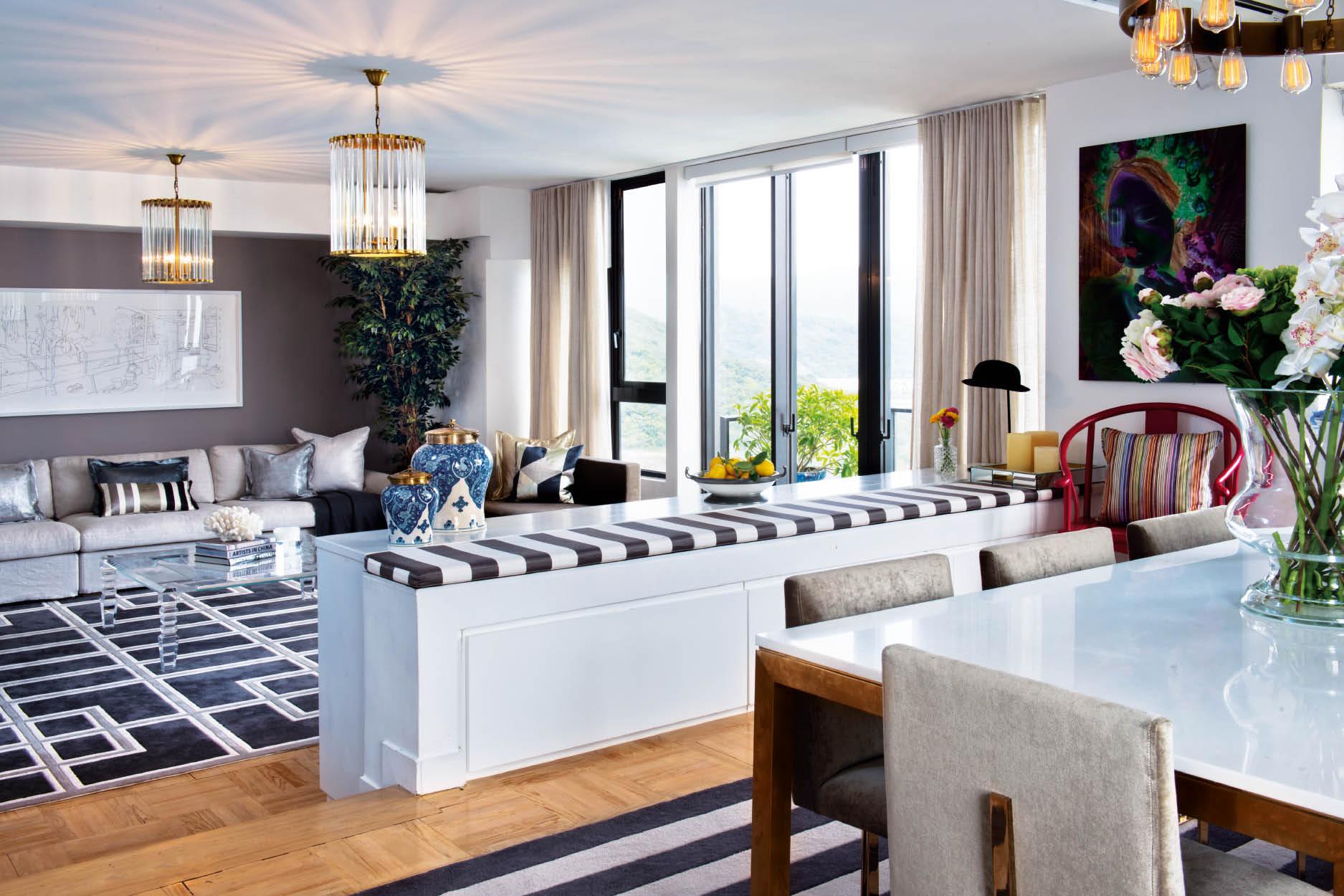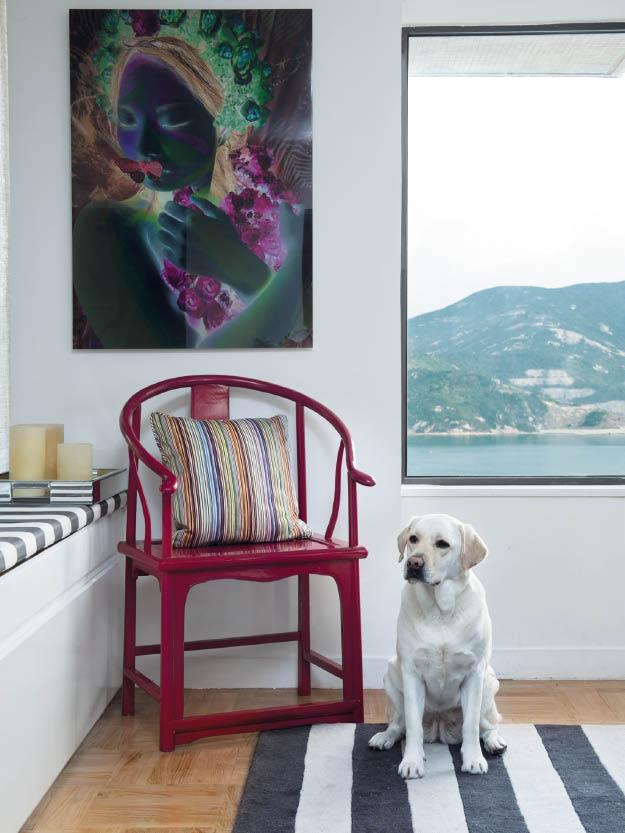 A soft grey palette runs throughout the apartment. Nathalie made use of striking pattern play in the communal areas: in the dining room, a feature wall is dressed in a gorgeous, intricate, silver F Schumacher & Co wallpaper. Metallic embellishments dotted across the home add a touch of sparkle, such as the brass detailing on the dining table and chairs. "It's sort of like jewellery," says Nathalie of combining brass and silver. "Gone are the days when you could only wear silver or gold. Nowadays, it's about mixing things up."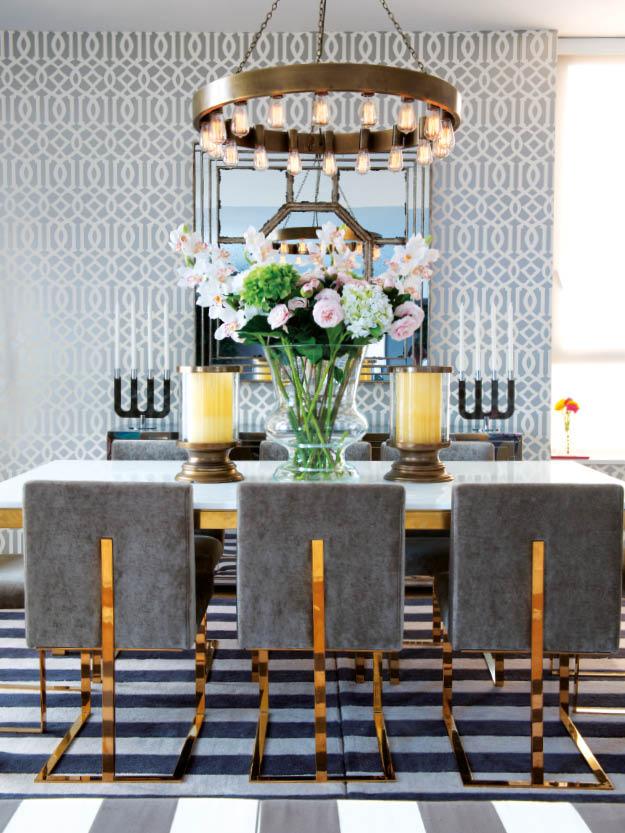 Marrying texture and tone is an approach Nathalie embraces in the plush master bedroom. Here, she layers sumptuous accessories, such as a soft, faux-fur throw and brass bedside lamps, with classic furnishings. The framed Hermès silk scarf hanging above the bed is a particularly nice touch, and is designed by Philippa herself. She sourced vintage Hermès scarves from France and had them stretched and framed.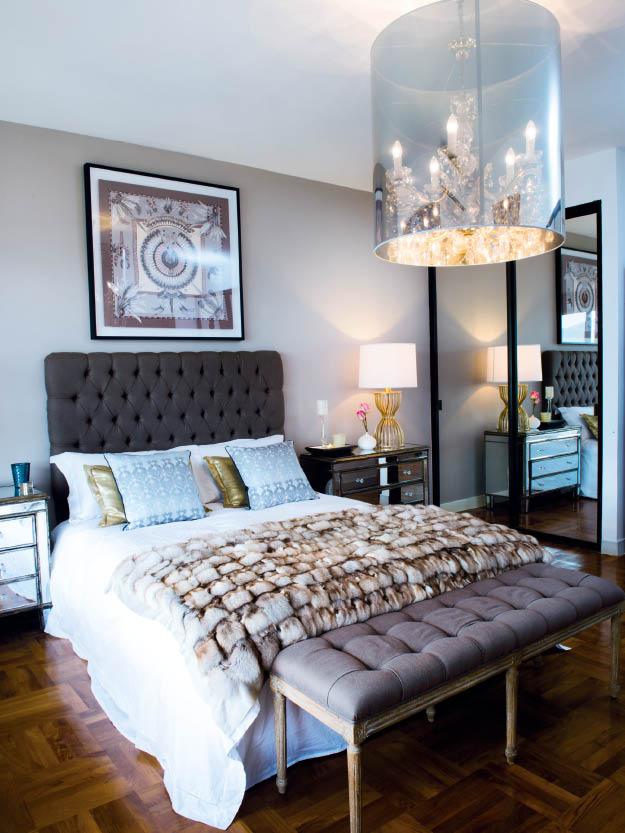 Mixing things up is a philosophy that both Philippa and Nathalie have in common, and they've successfully combined their different design senses to create a home that's a beautiful blend of old-world and modern design.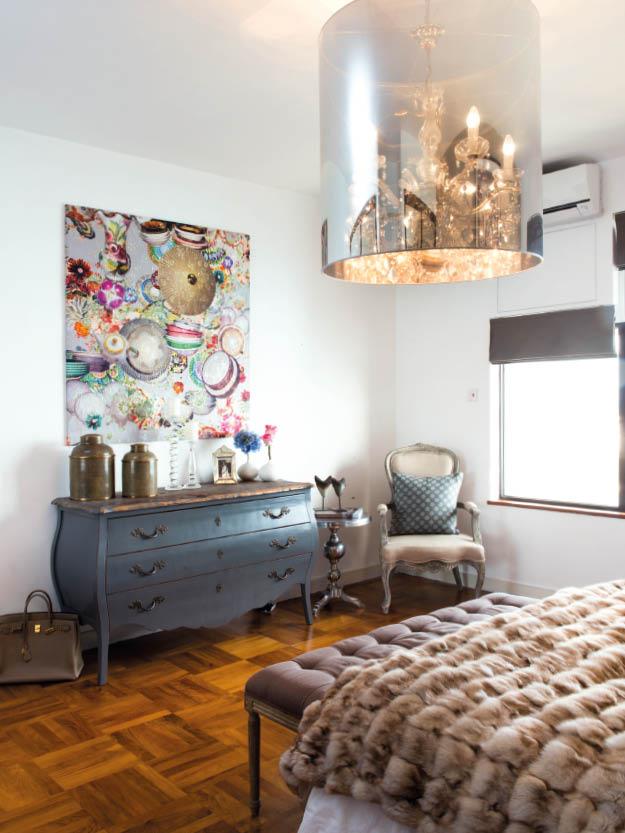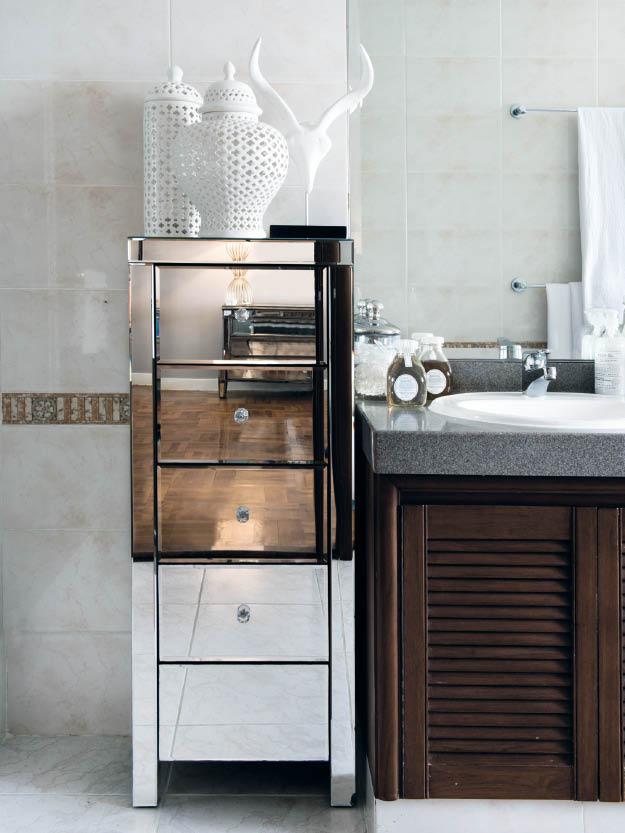 Photography: Edgar Tapan
Styling: Christie Simpson