Tucked away in a lush forest on one of the country's most picturesque mountains, a treehouse has caught the attention of a global audience far beyond its village surrounds.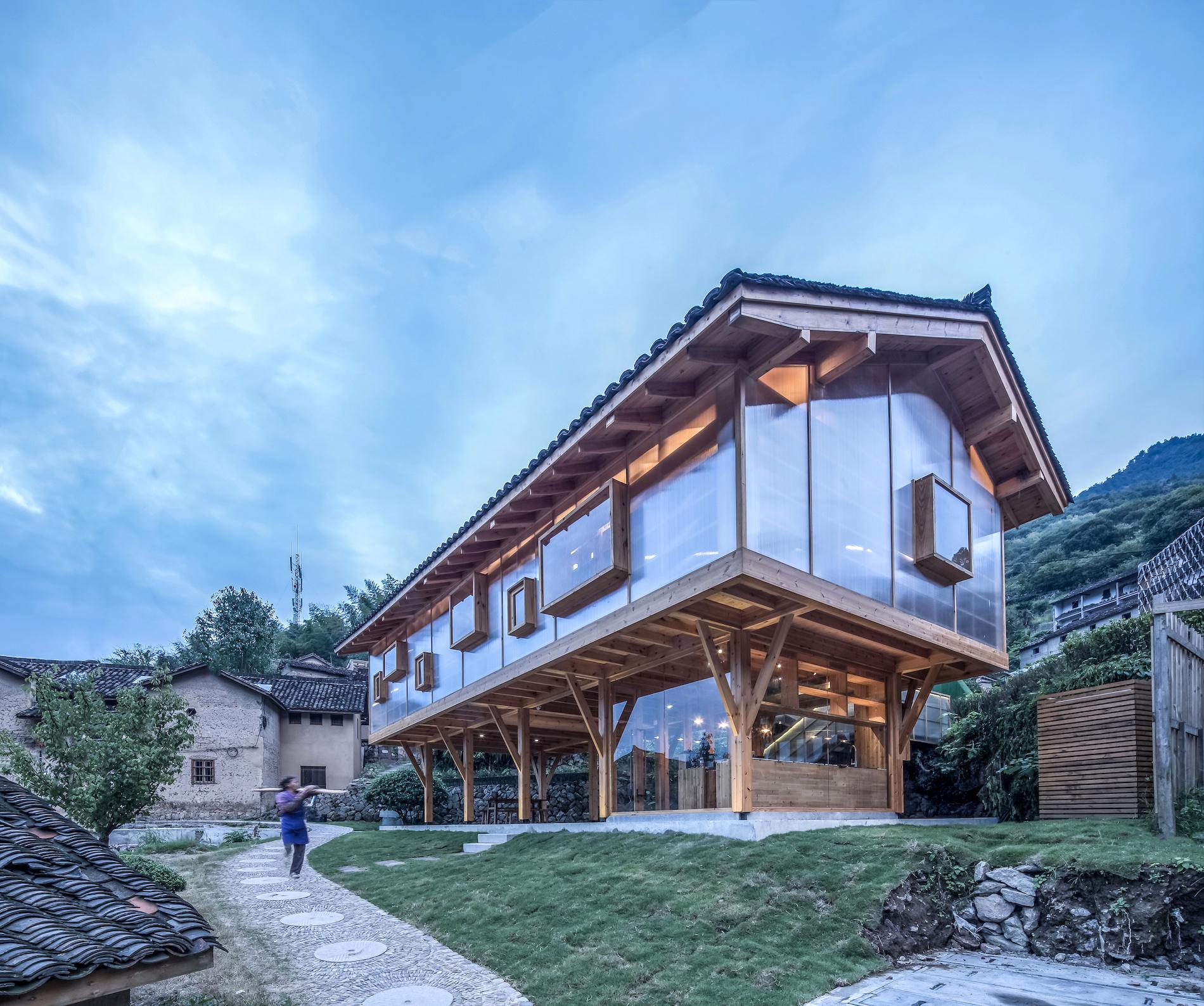 It's not just any ordinary treehouse, however. Poetically named Mountain House in Mist, the striking wood-framed, glass-encased structure sitting on the hills of Wuyi County in the Zhejiang Province is hoisted from the sloping grounds on 10 wooden columns; its front entrance is surrounded by hundreds-year-old dense towering trees and around them, a village that retains inhabitants and characteristics of generations past.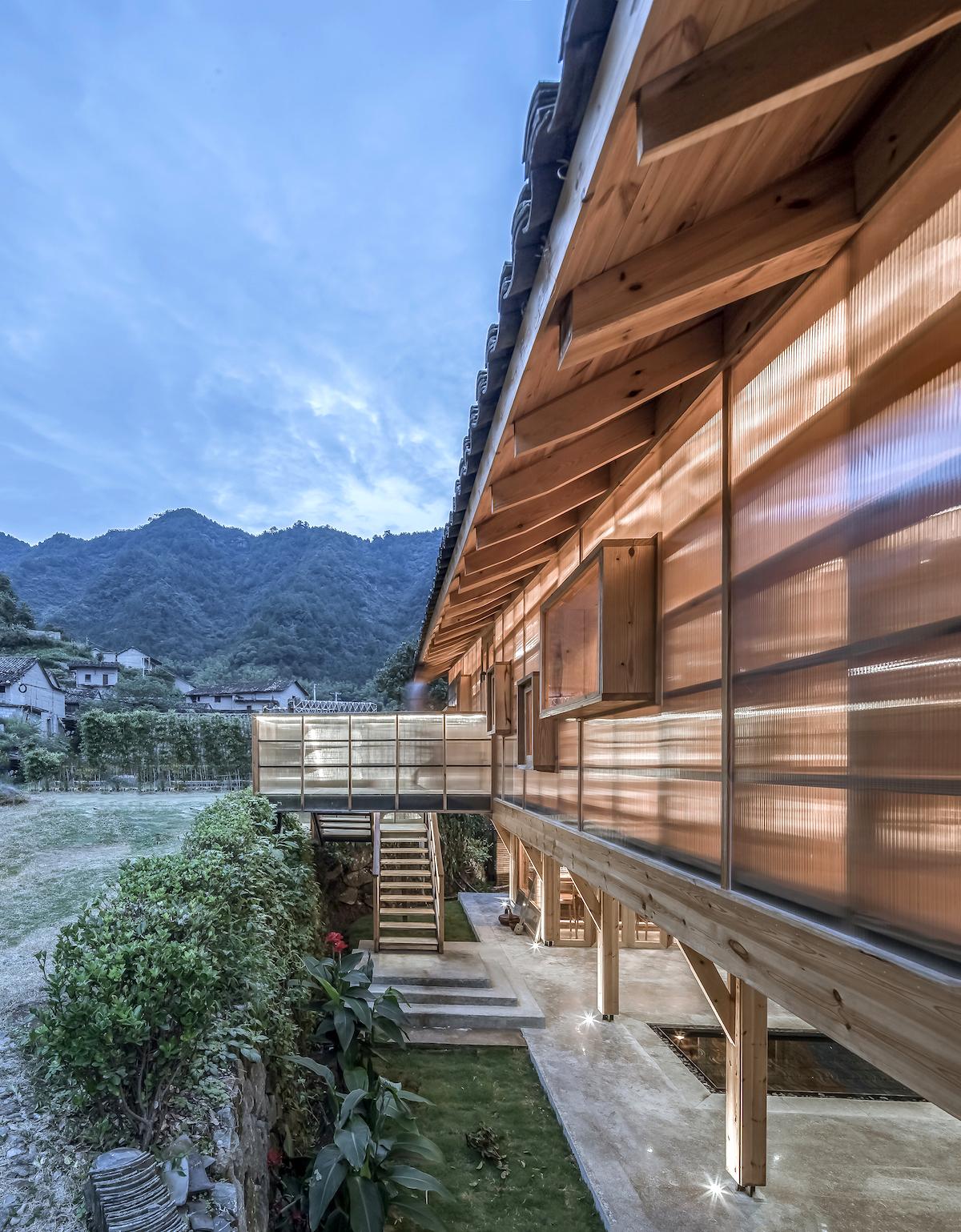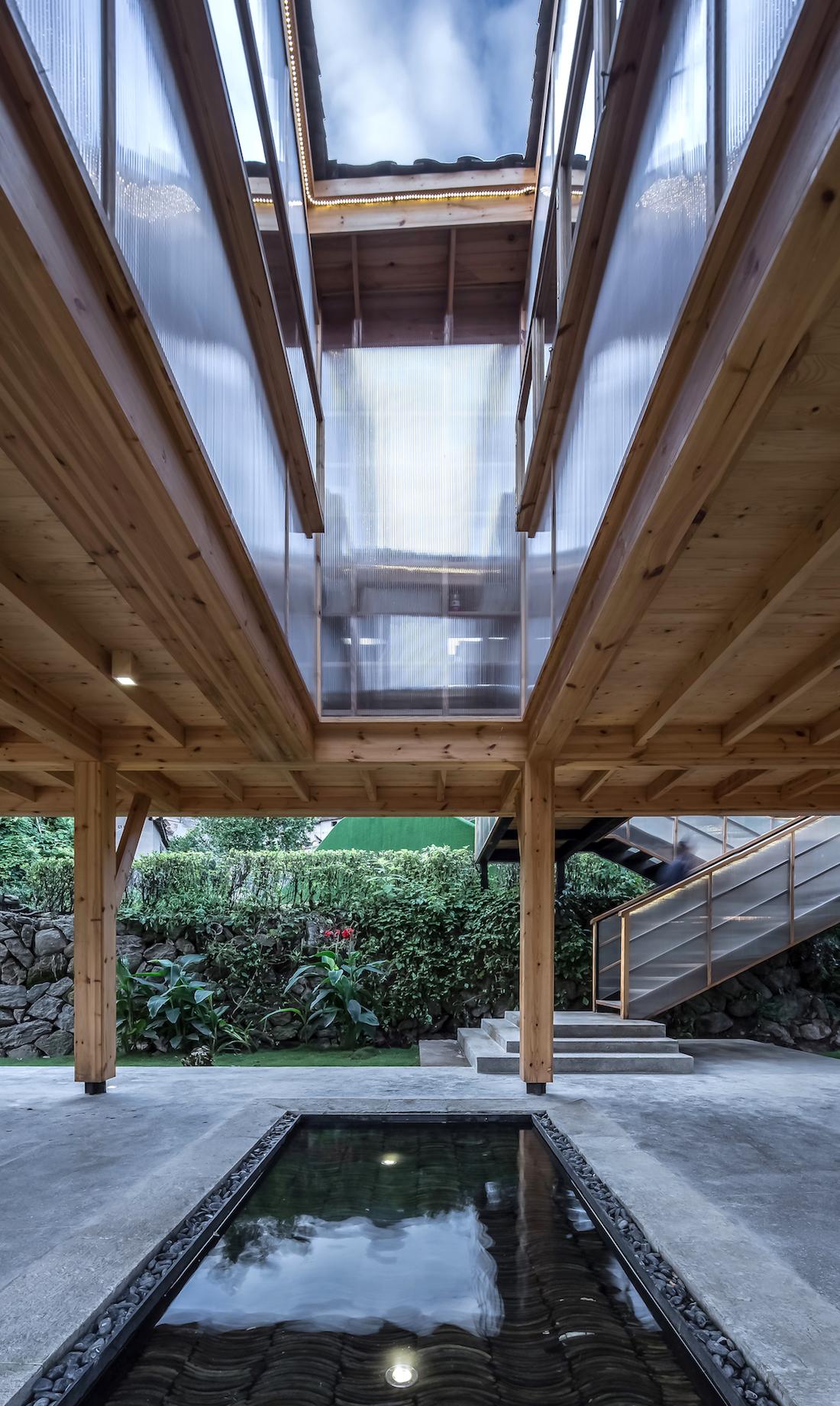 "An old cowshed used to locate at the yard but was removed after it collapsed, and now we've turned it into a book house with open space," explains Chen Lin, chief architect and founder of Shulin Architectural Design, of his project that has scooped up a host of international accolades, including the Grand Award at the recent DFA Design for Asia Awards.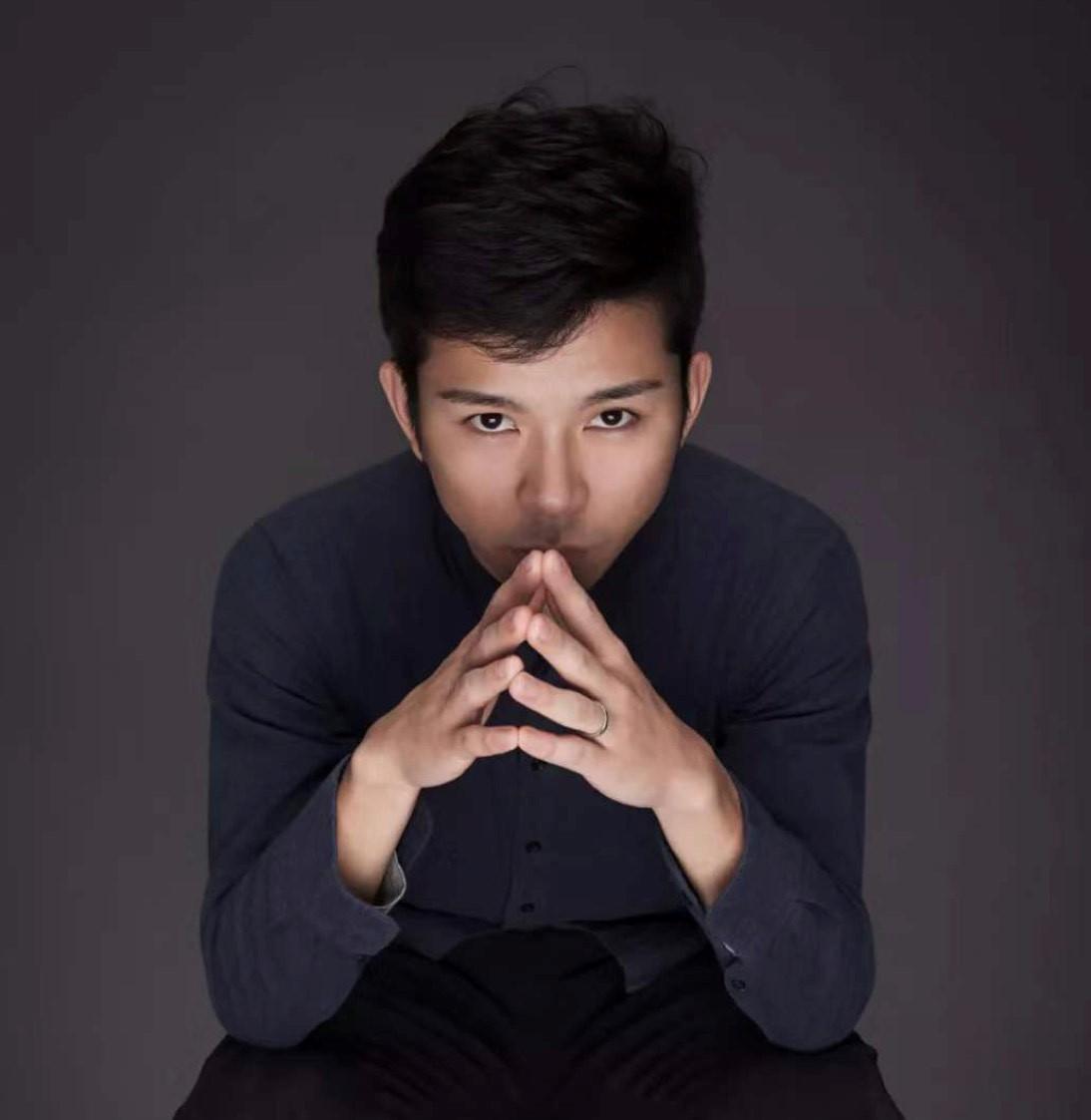 He and his team created the multi-use library as a serene reading space that calms people down, as a way to also thus attract the younger generation to return to the mountains. It also provides a colourful, quiet and safe place for children and elderly villagers to enjoy moments of play and rest within this house.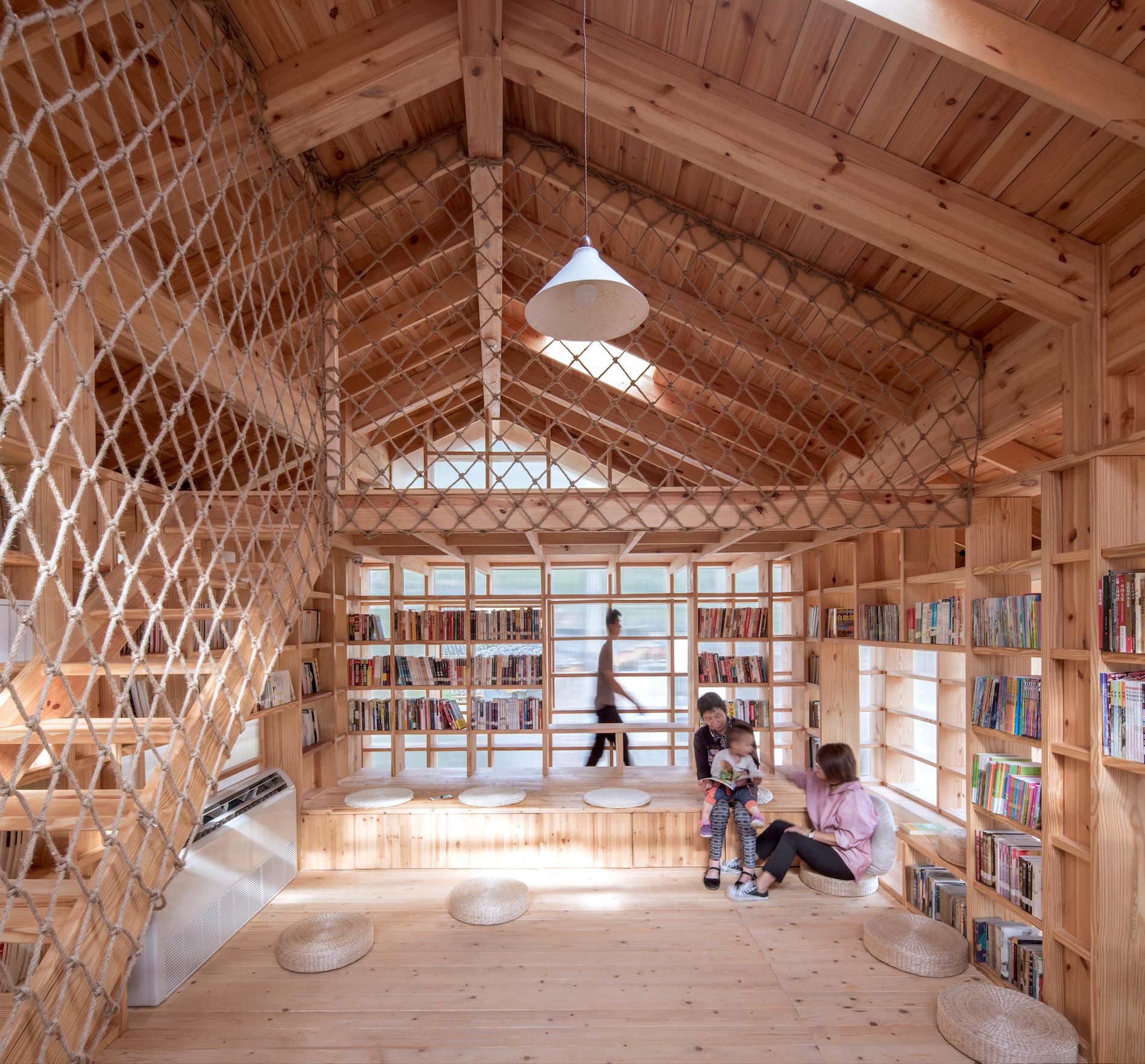 Evoking a sense of the otherworldly, the multi-floor book house nonetheless blends seamlessly into nature, with a façade that is built primarily in pine wood and framed by beautiful half-translucent sun panels that allow for sunlight to stream through gently, illuminating the interiors with a soft glow that is perfect for quiet reading. For those seeking to devour their books outdoors, the ground floor alfresco patio is constructed next to a pond, with the half-translucent sky roofs casting a beautiful shade.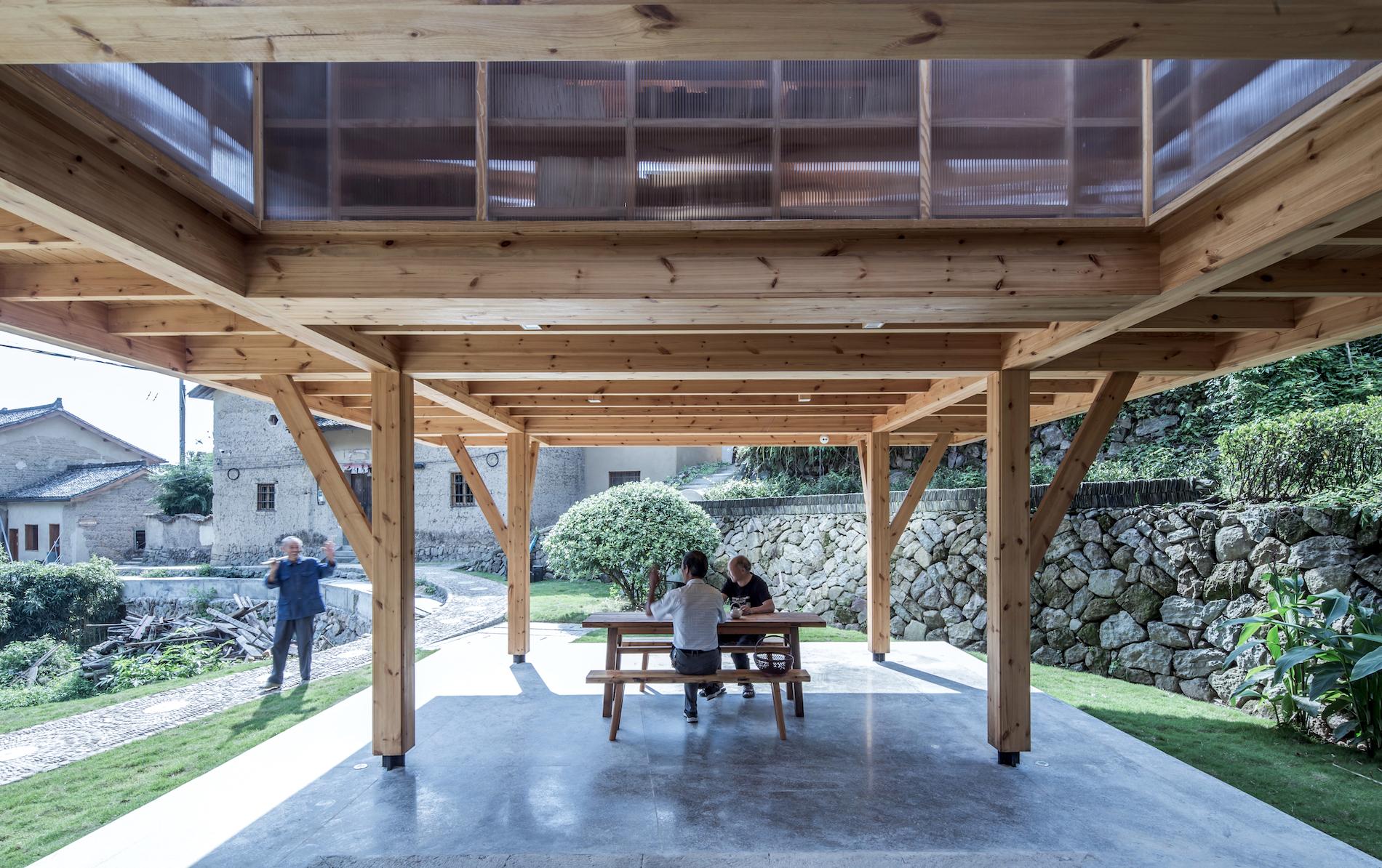 Scroll through the gallery below for our chat with Chen Lin about this unique design and what else the rising architect has on the pipeline: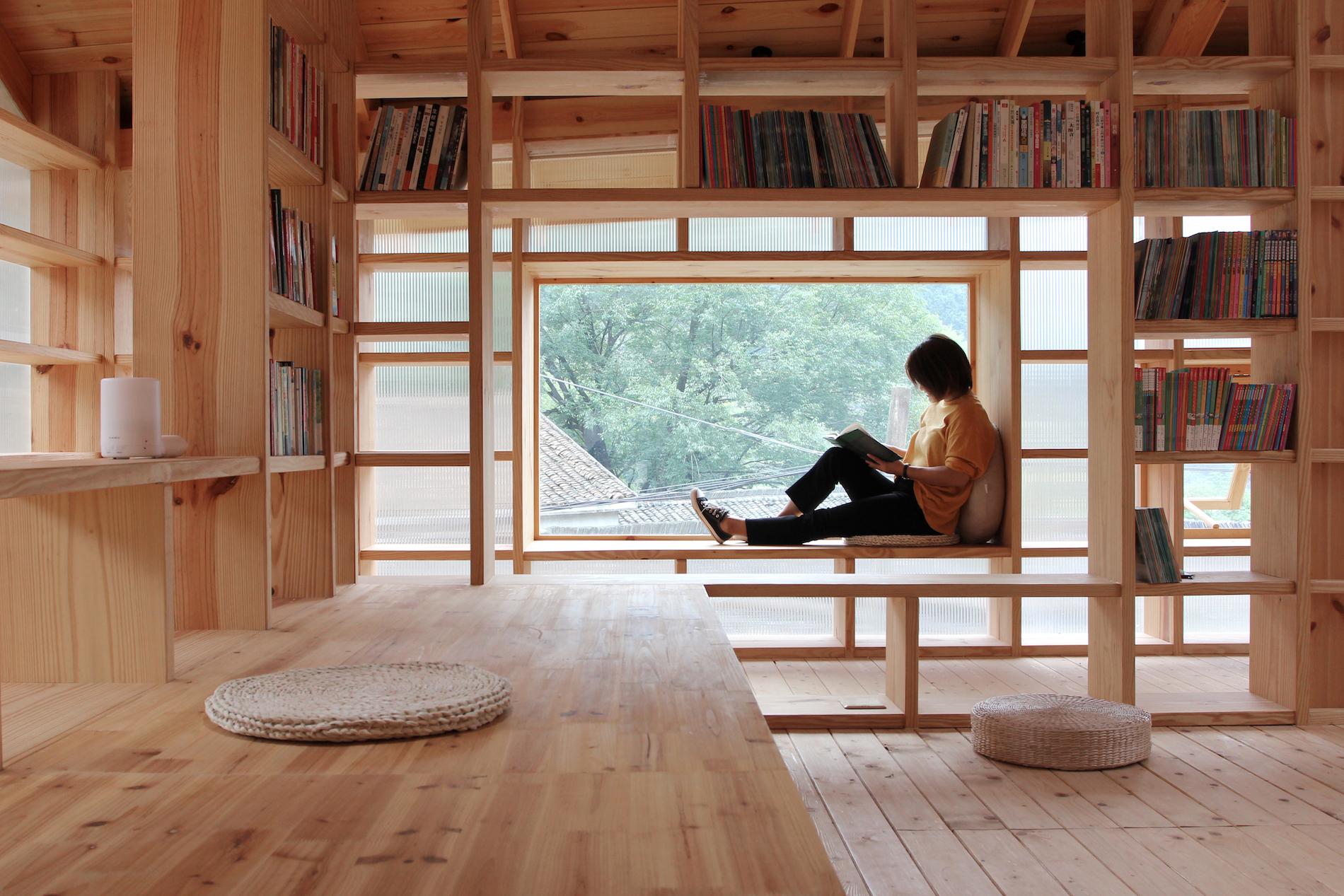 How did the mountainous landscape inspire your design?
I was intrigued by the serenity of the Liang village at first sight with dense trees with a history of over one hundred years at the entrance. The pathways intertwined with staircases inside the village, with courtyard houses heading in different directions, as well as buildings scattered in different altitudes by the mountain line. After rainfall, the entire village was shrouded in cloud and mist. This view brings an ample perspective in experiencing rural life. Around the book house, you can see the clouds and mist floating up from the col – this is also where the name of "Mountain House in Mist" comes from.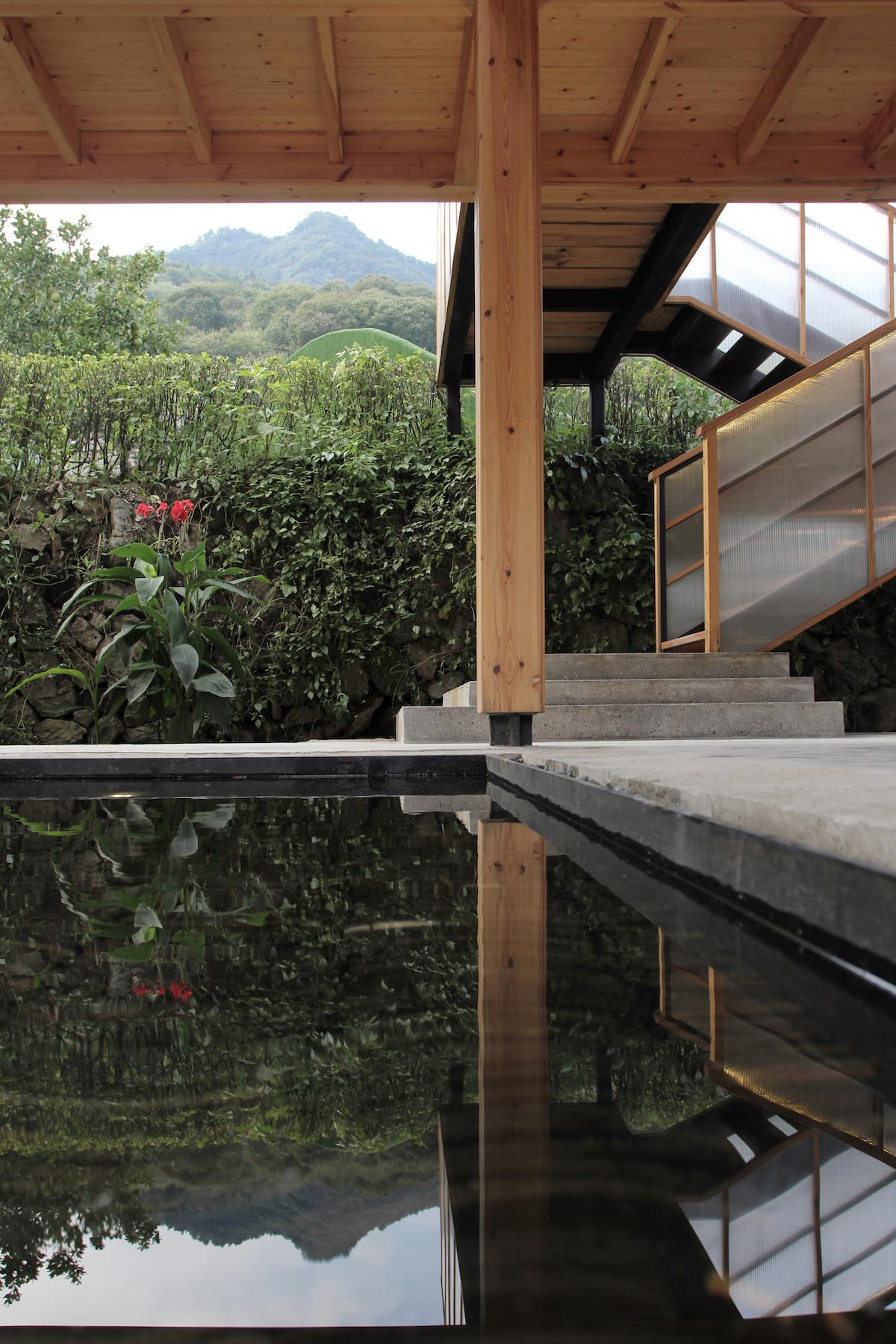 What is your favourite element of the structure?
I like the courtyard on the ground floor the most. Positioned in the centre of the book house, it activates the buildings spiritually and traditionally. The innovative design is also an interpretation of architectural time setting – it echoes the relationship between architecture, nature and time.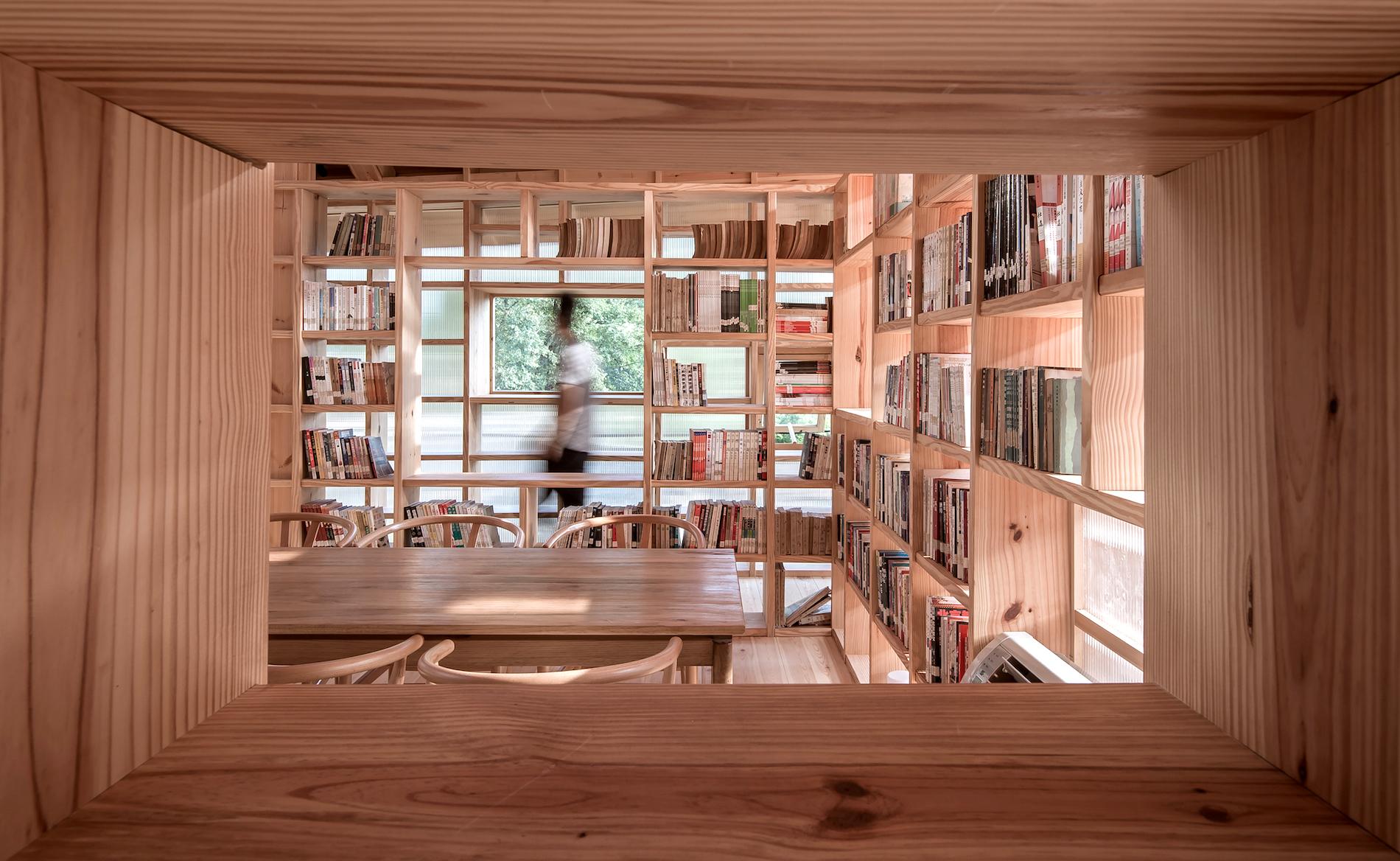 Which part of the design process was the most challenging?
The most challenging part would be the relatively harsh construction conditions as well as inconvenient traffic. There was rain all year round and difficulty to find a fully cooperative construction team, plus long construction cycle and varied understanding towards graphic drafts.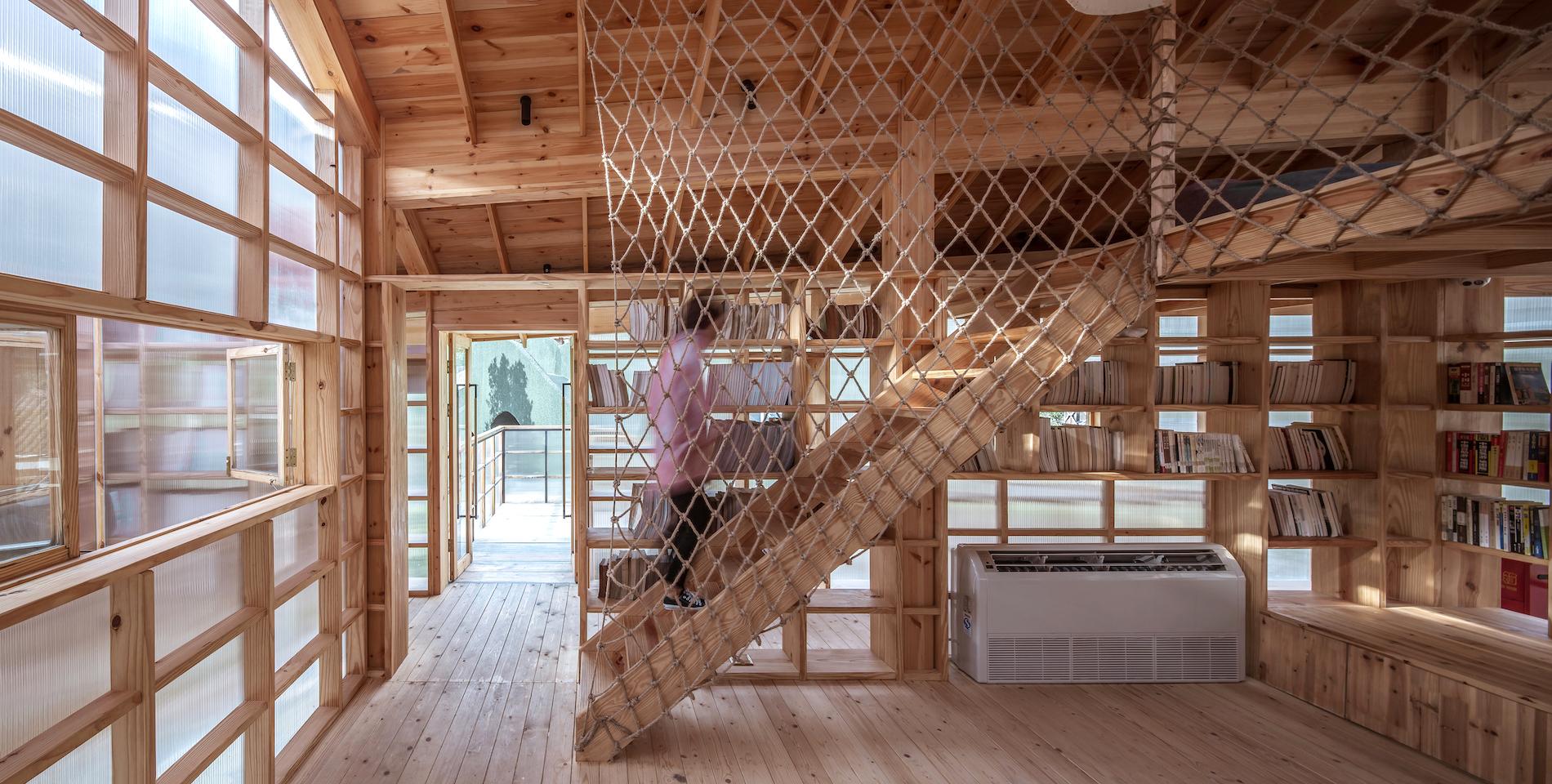 What does good design mean to you?
To me, a good design satisfies high quality. It has the quality to move and touch someone at some point and is able to allow long term usage, and will not be eliminated as time goes by.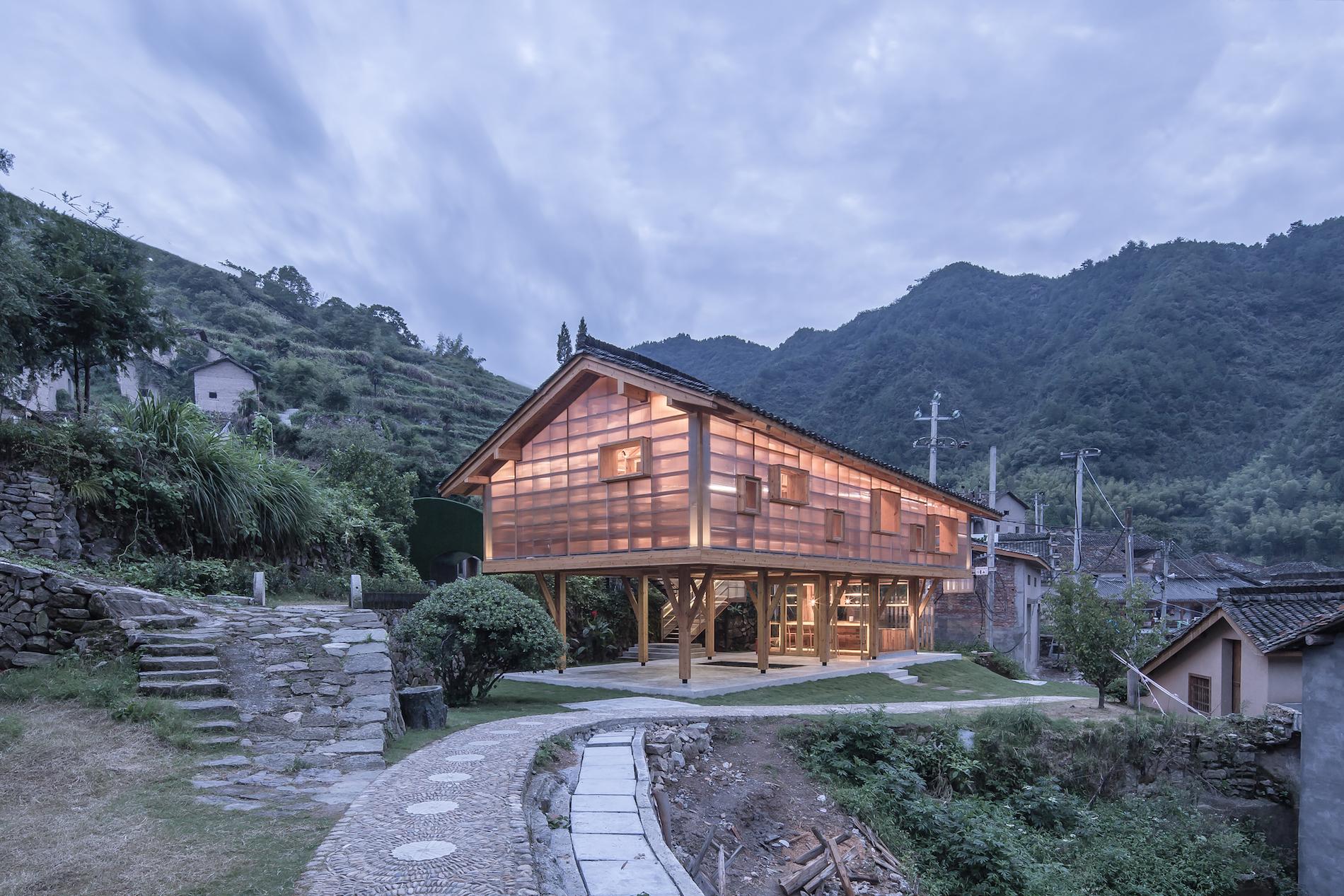 How did you become interested in design?
It keeps me thinking with a clear, sensitive mind. As a designer and architect, I place more attention to details and experiences of daily life, and in turn discovered everything ranging from culture to art and knowledge – all can be a part of design.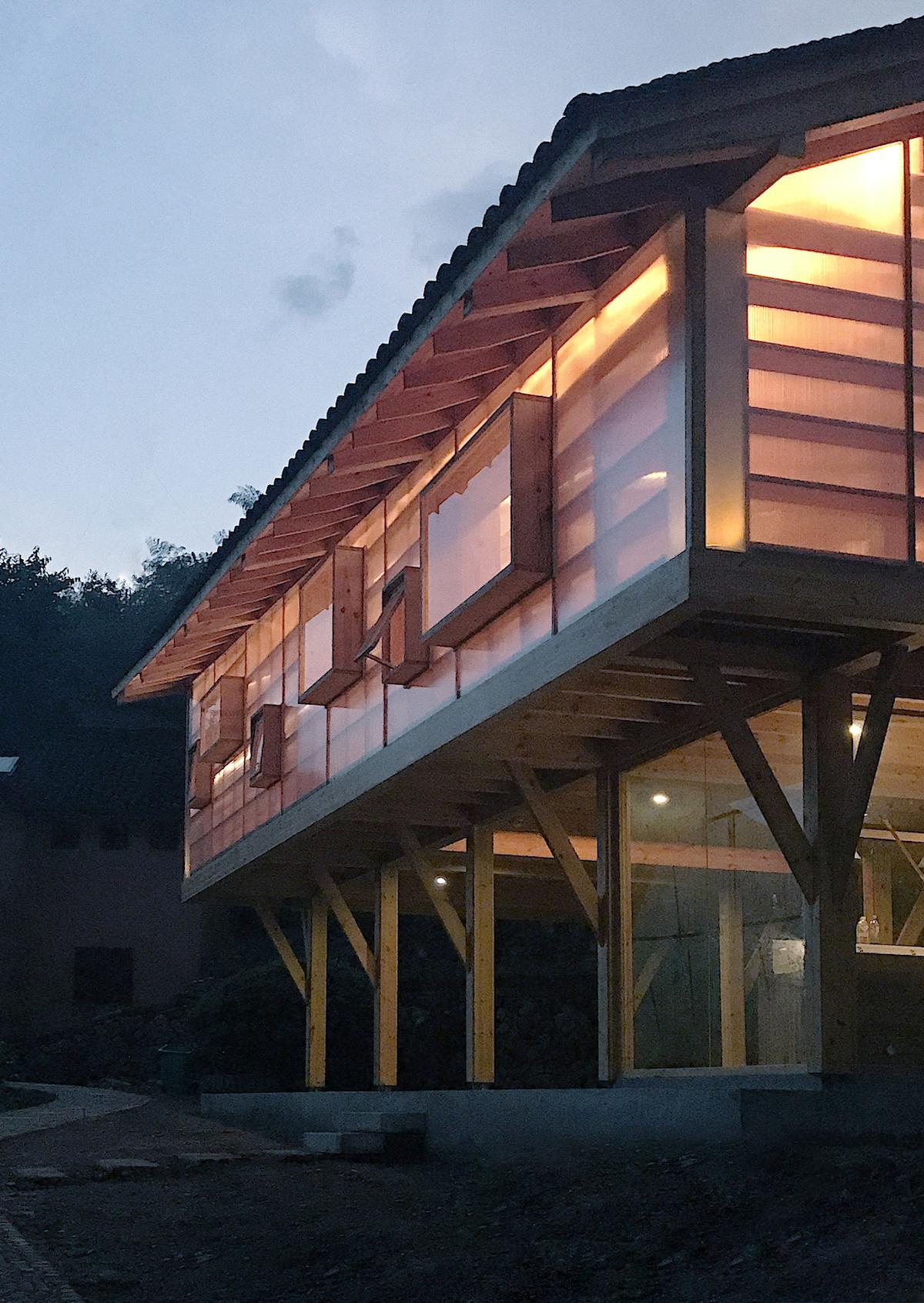 How would you describe your style? What is your favourite material to use?
It is hard to find the precise words to describe my style; in fact, there is no specific form. If I really have to describe my style of design, I tend to hope that it is a form where design and logic come together as one. A space where you can feel it, touch it and be moved by its specific temperature. I prefer to use wood in my design. Wood is a kind of material that carries temperature and flexibility. At the same time, its lively, sustainable and natural, in line with my design concept.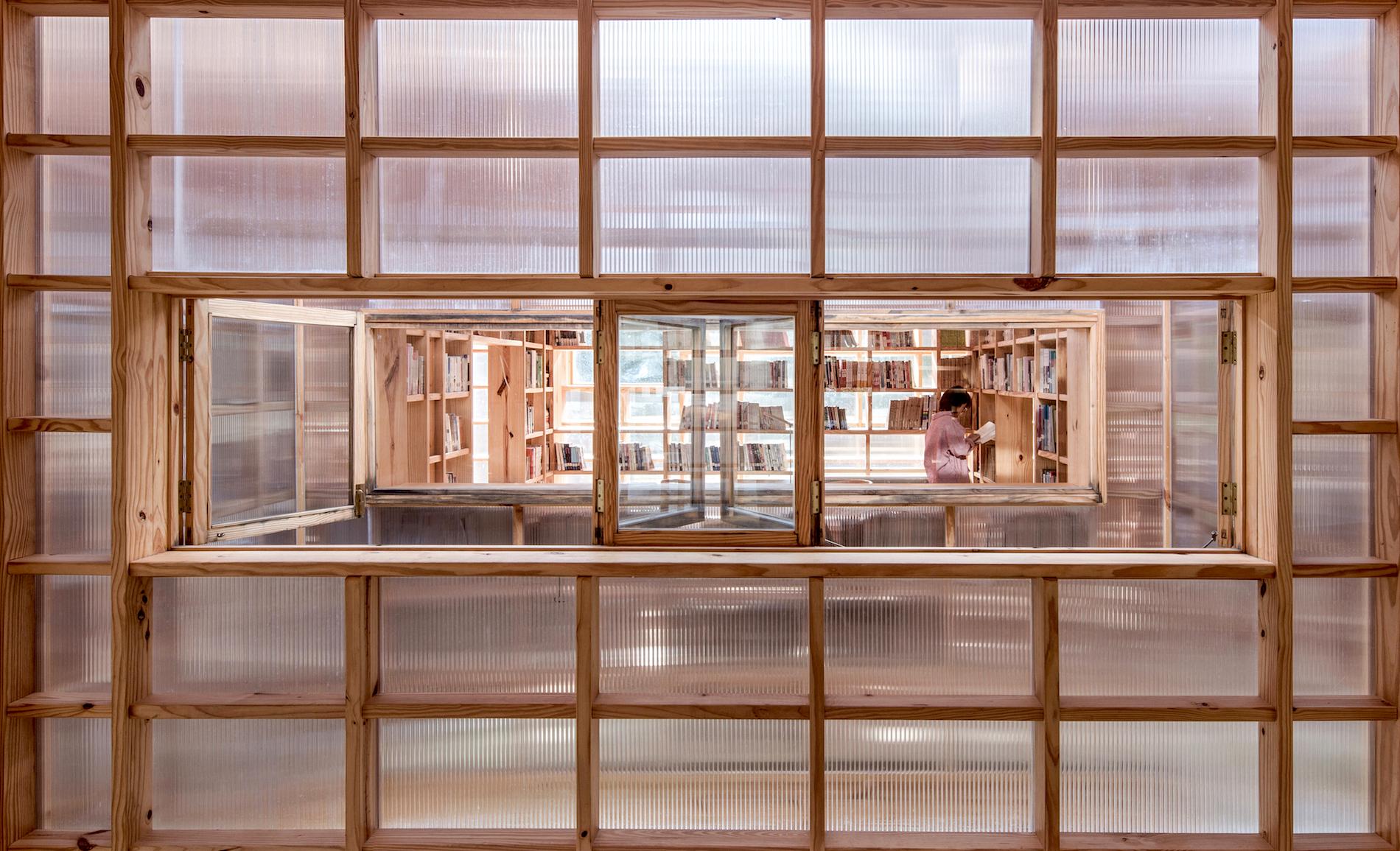 What has been the most unforgettable project or moment in your career?
The life of an architecture designer is made up of moments of helplessness and happiness. Since there are a lot of uncontrollable variables, we come across a lot of ups and downs. Our firm wants to deliver the spirit of quality design through an array of work, to challenge and breakthrough within ourselves and produce more quality work.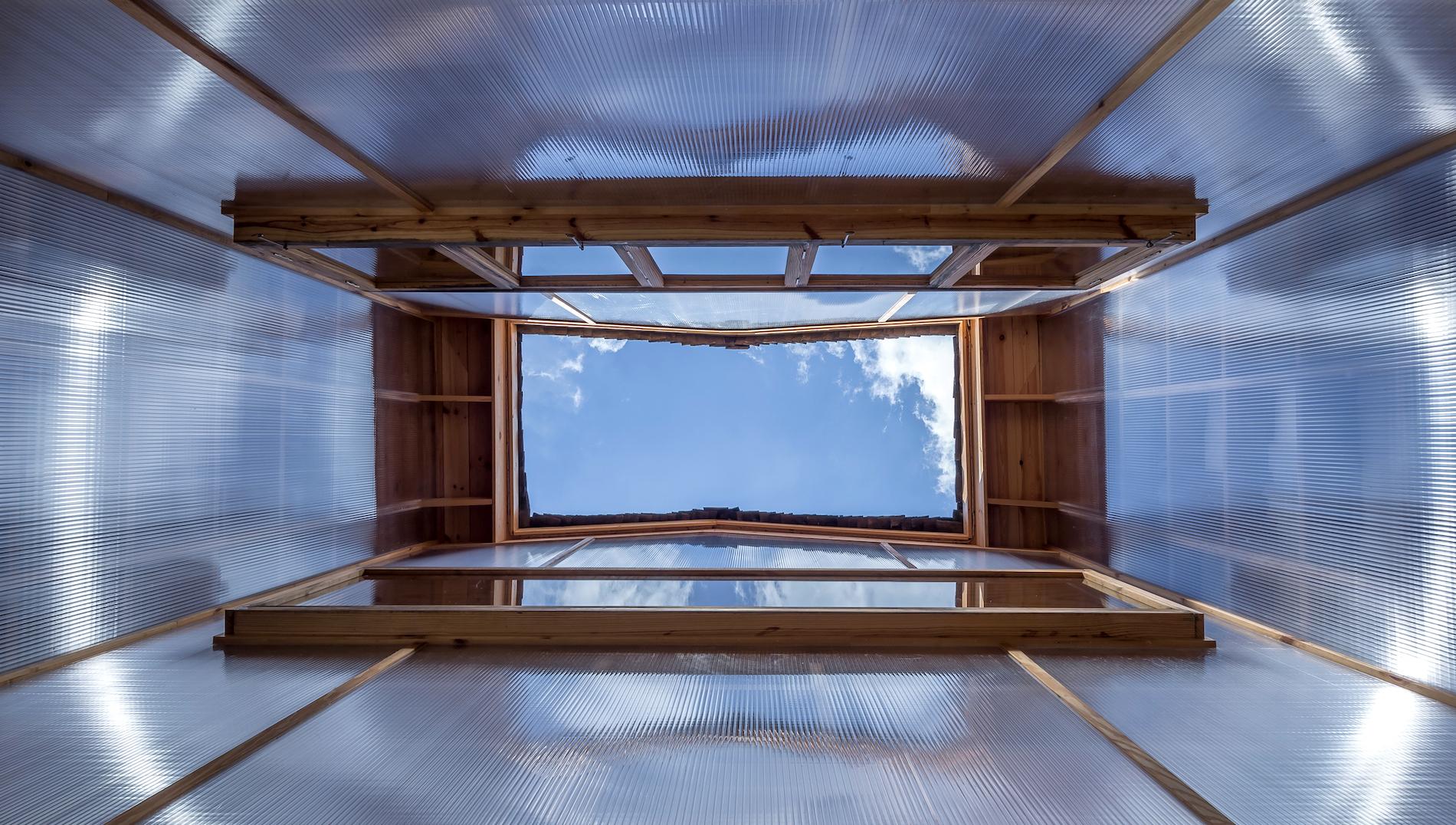 What will be your focus coming up?
In the coming years, our firm aims to form a stable, well-rounded team to bring good concepts to life. We strive to put architecture, landscape, interior and software design as one, in order to bring villages, traditional culture, innovation and local design together,. We want to express our own thoughts through quality design.