這個愛情故事就像他們製作的手工陶瓷一樣夢幻。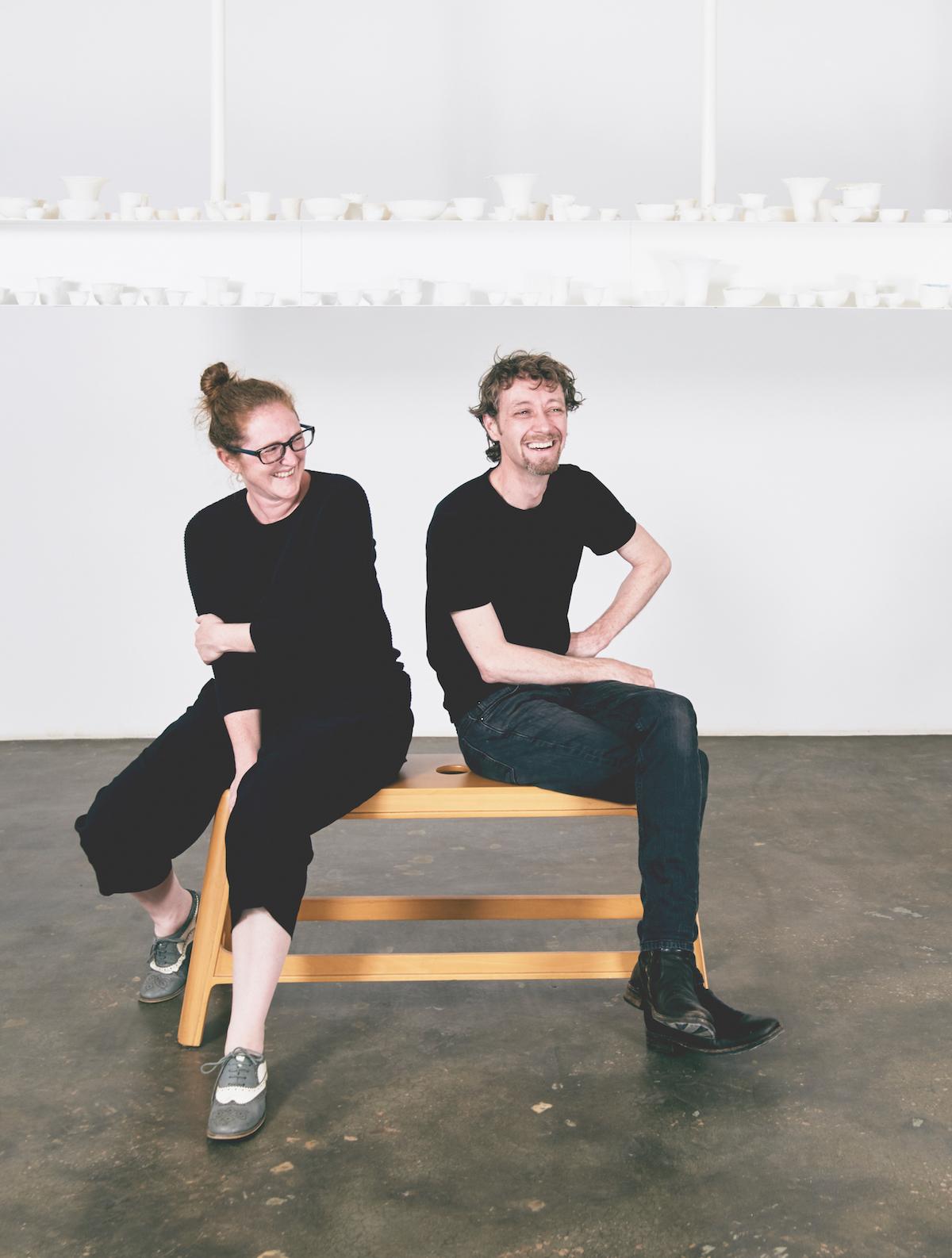 Julie Progin說:「Jesse找到了我在紐約陶瓷工作室架上晾乾的一個碗。」Julie於2008年在香港與Jesse McLin共同創立了一間設計公司。 「這個碗的形狀和概念,與他其中一款設計很相似,從而勾起了他的興趣。我們亦因此相遇,後來更成了大家在生活和工作上的夥伴。」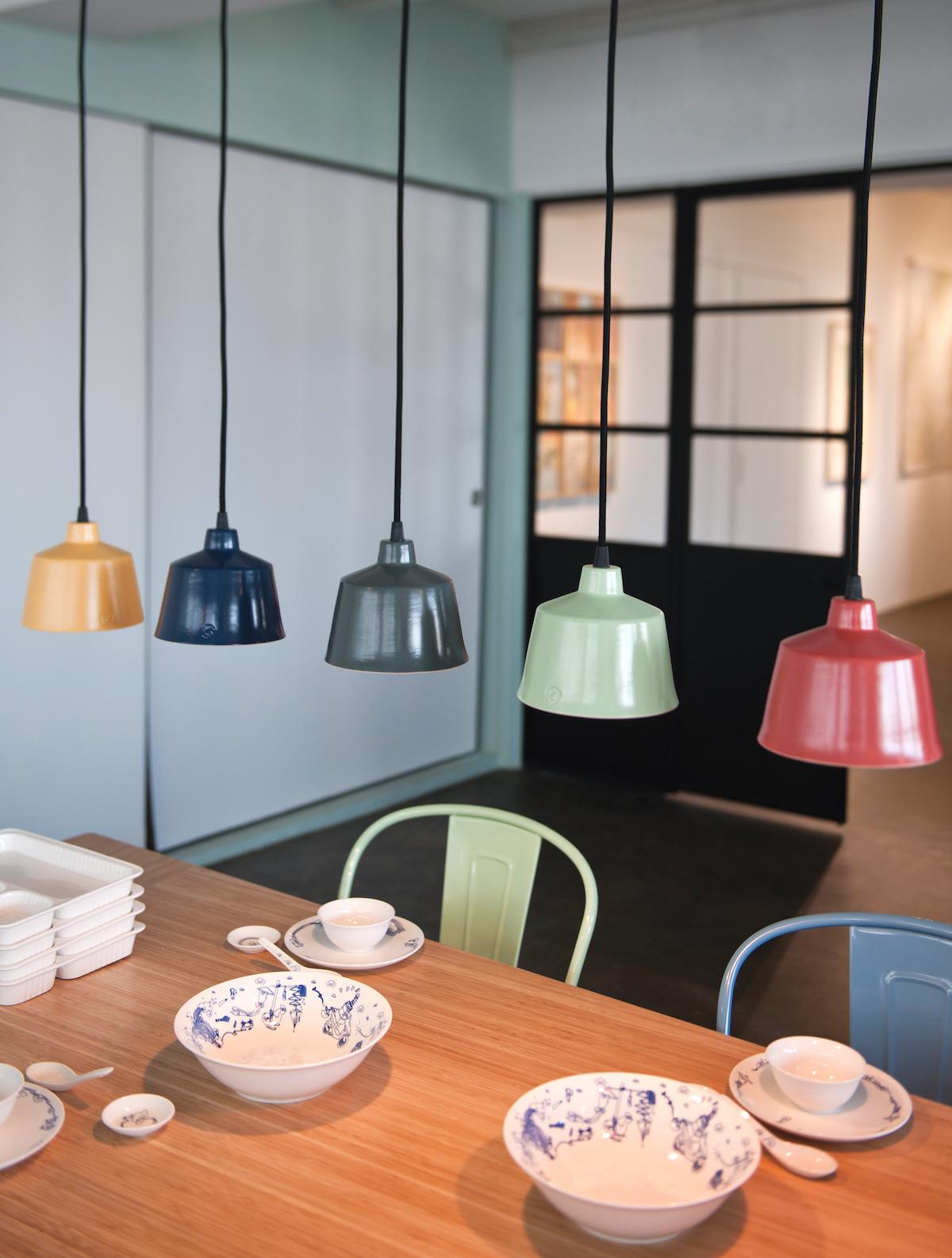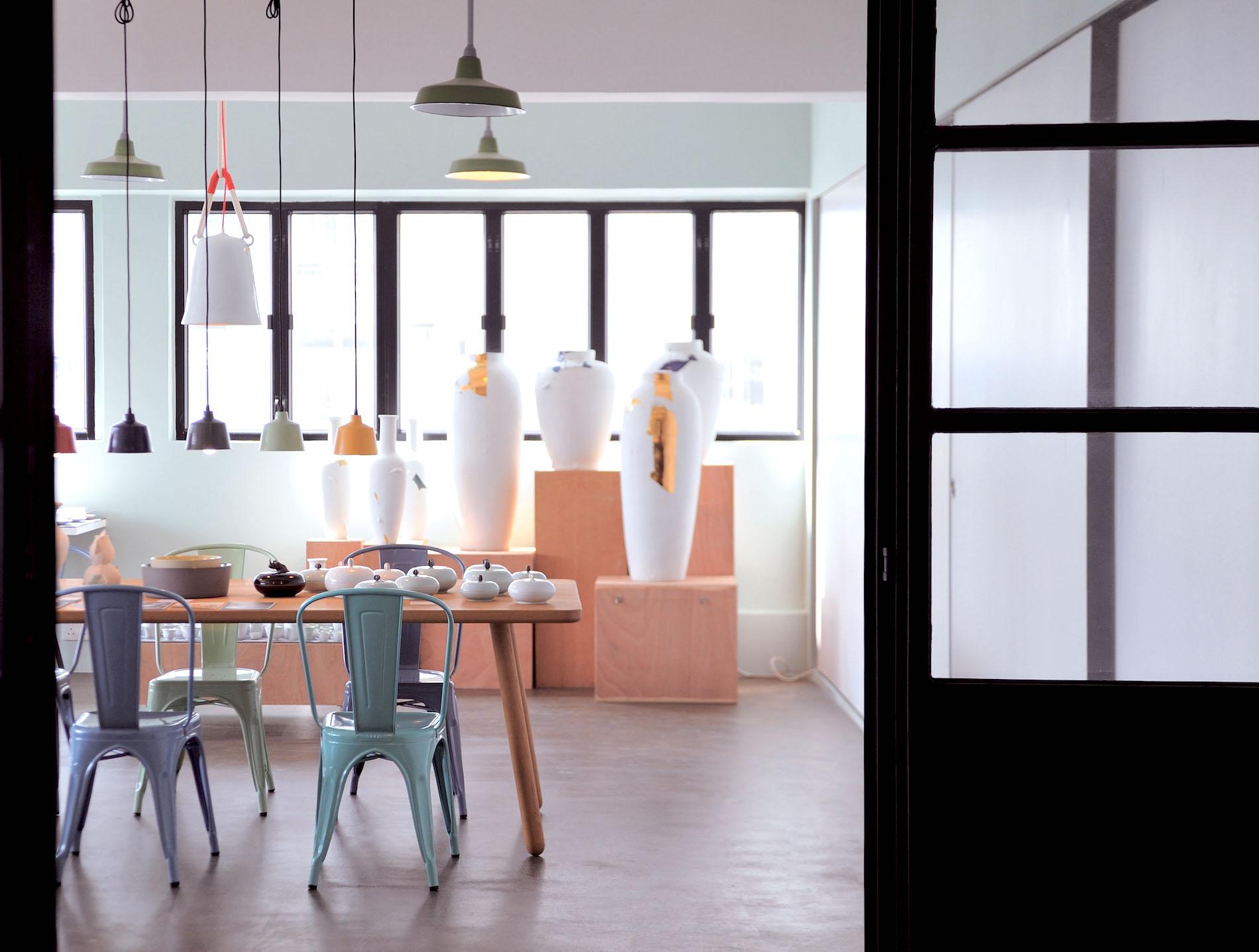 兩人為自己婚禮設計餐具後,碰巧在大都會藝術博物館發現了一隻宋朝古碟,並吸引他們追溯此作的根源,了解到在景德鎮仍有工匠製作類似的手工藝品。Julie分享道:「自此,我們從未離開過。」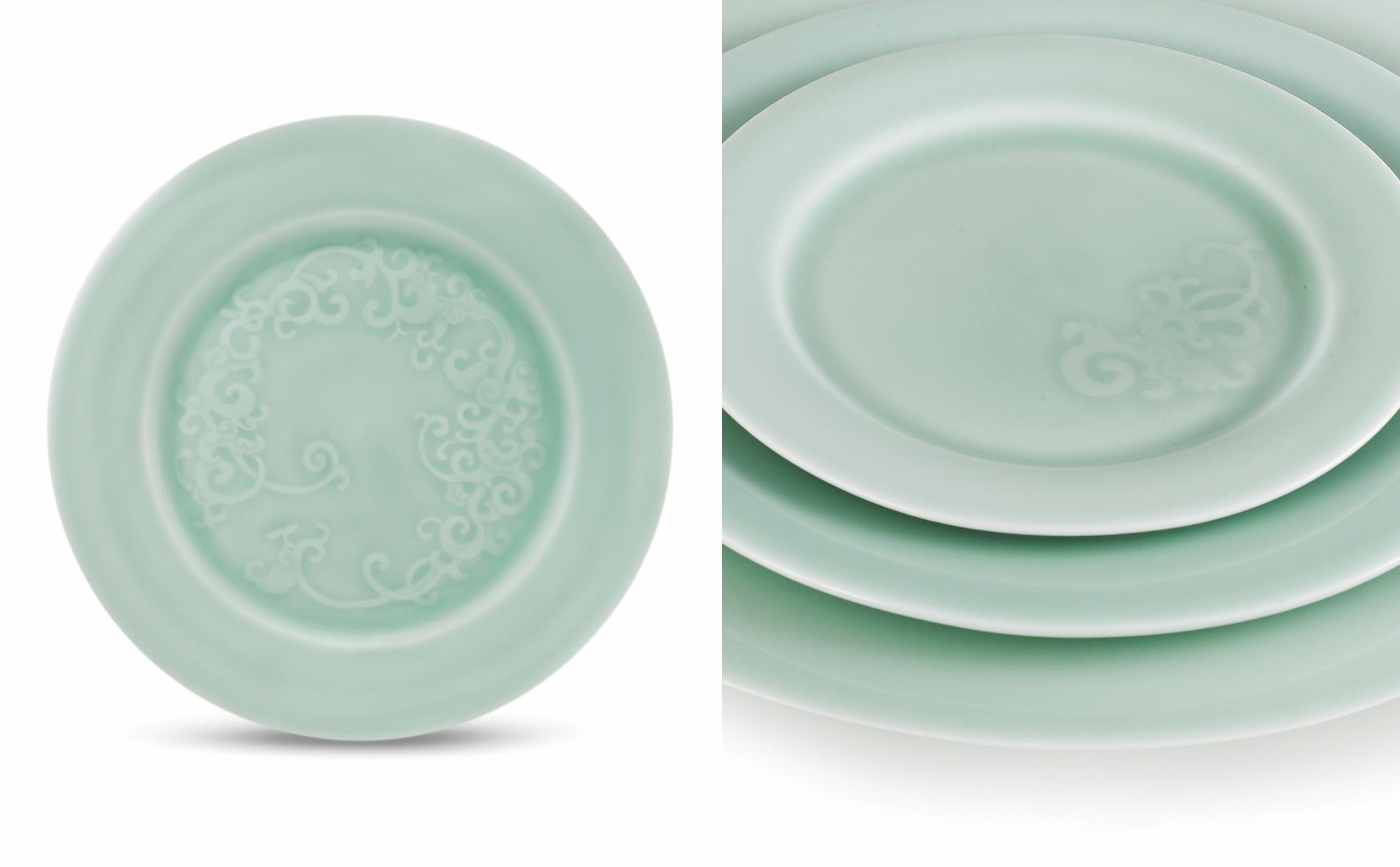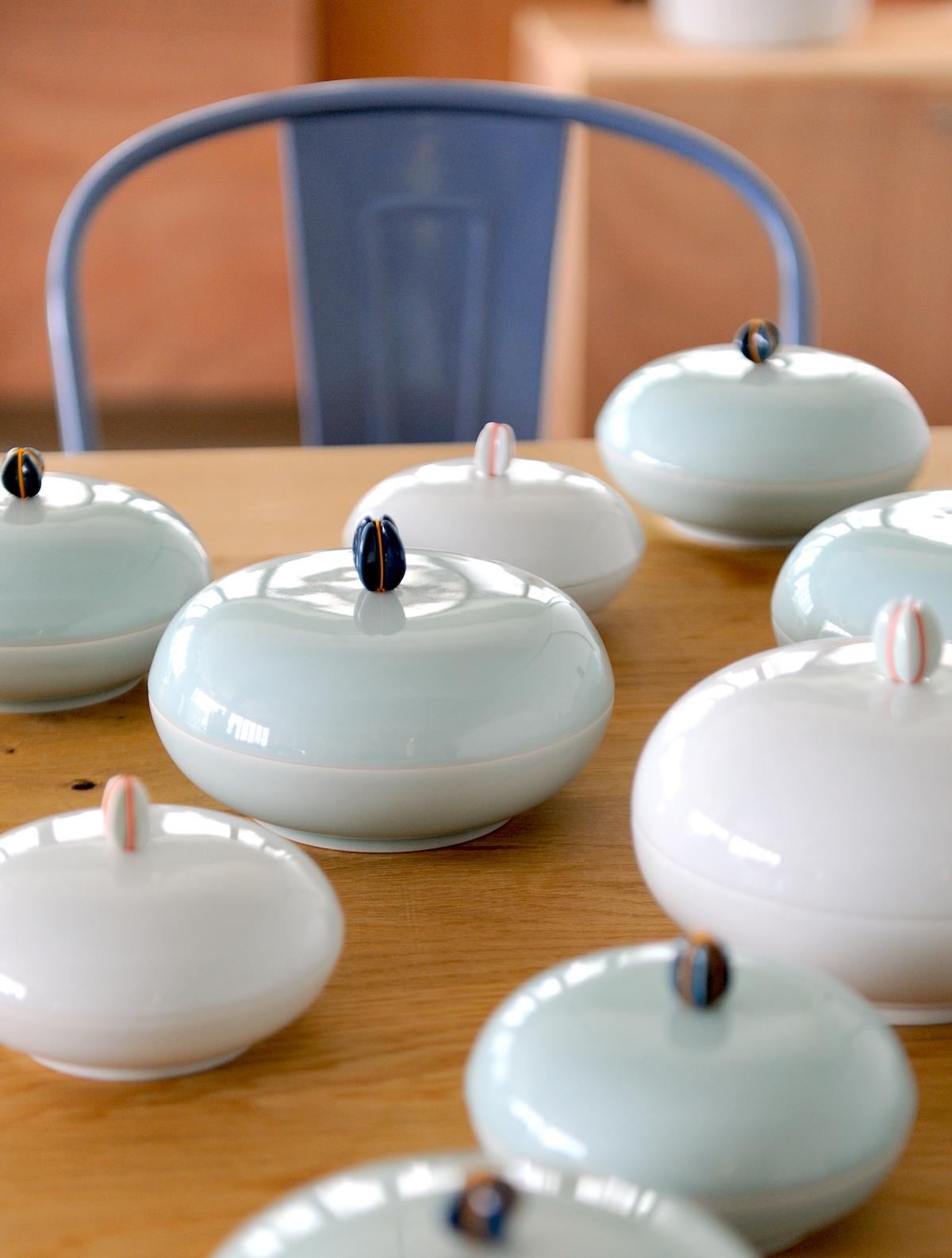 兩人在景德鎮和柴灣均設有工作室,以傑出的陶器和瓷器手工作品席捲整個城市。多個瓷器作品系列涵蓋了餐具、配飾、燈飾和各種家居裝飾品,將中國歷史美學轉化為當代實用的家品。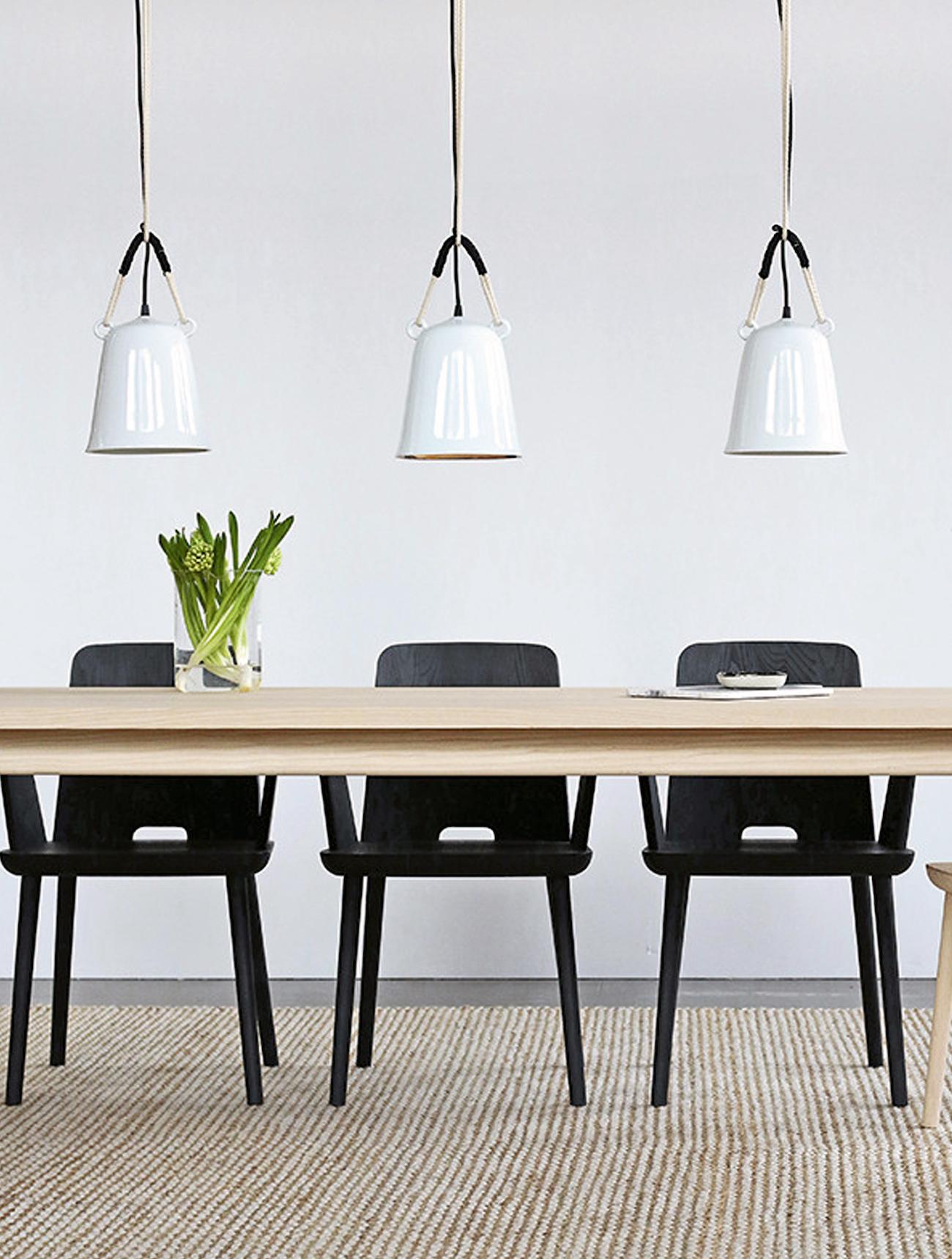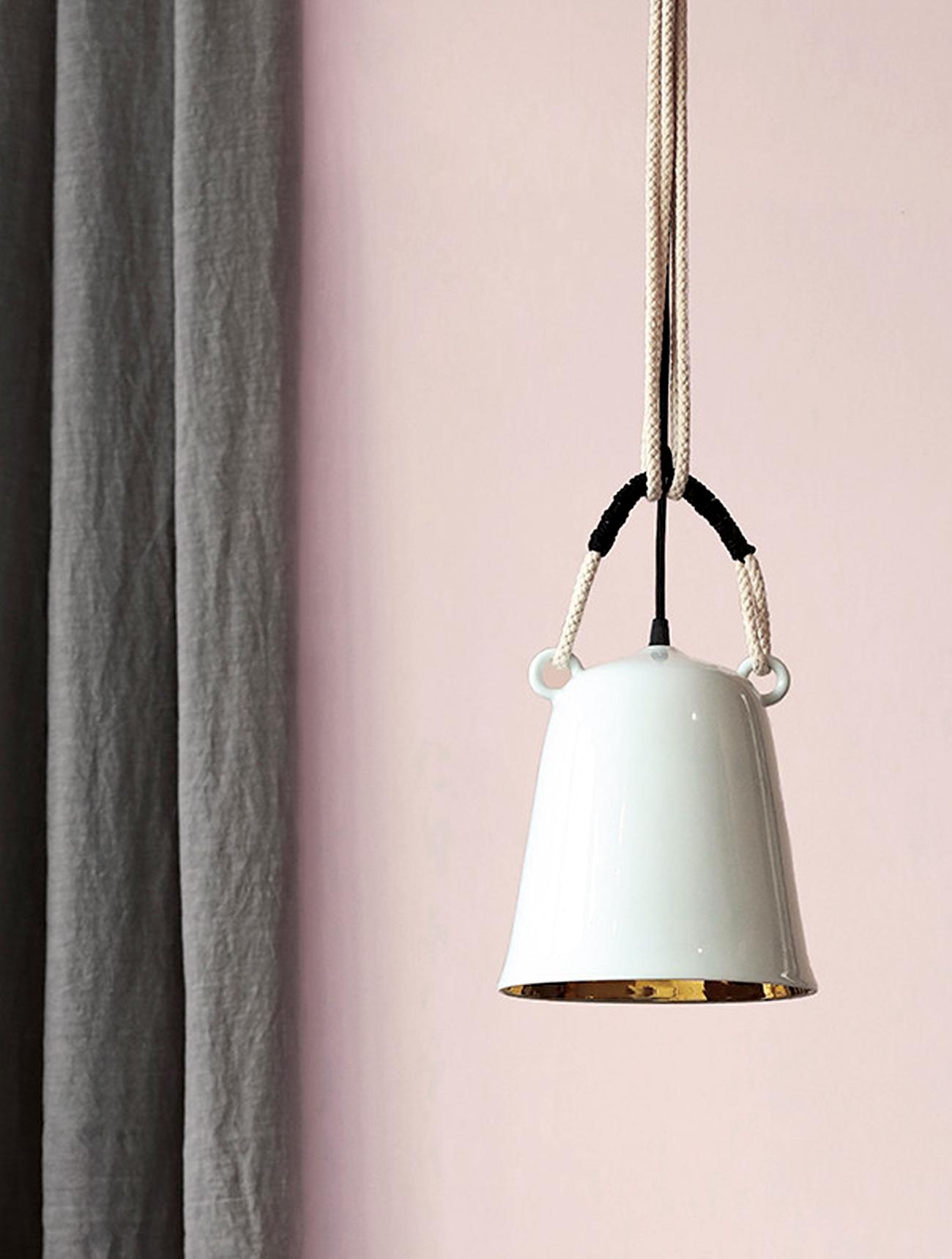 Julie說:「我們的技術可以互相補足。」她在平面、產品和紡織品設計方面的背景,完美配合受過專業訓練的藝術家Jesse。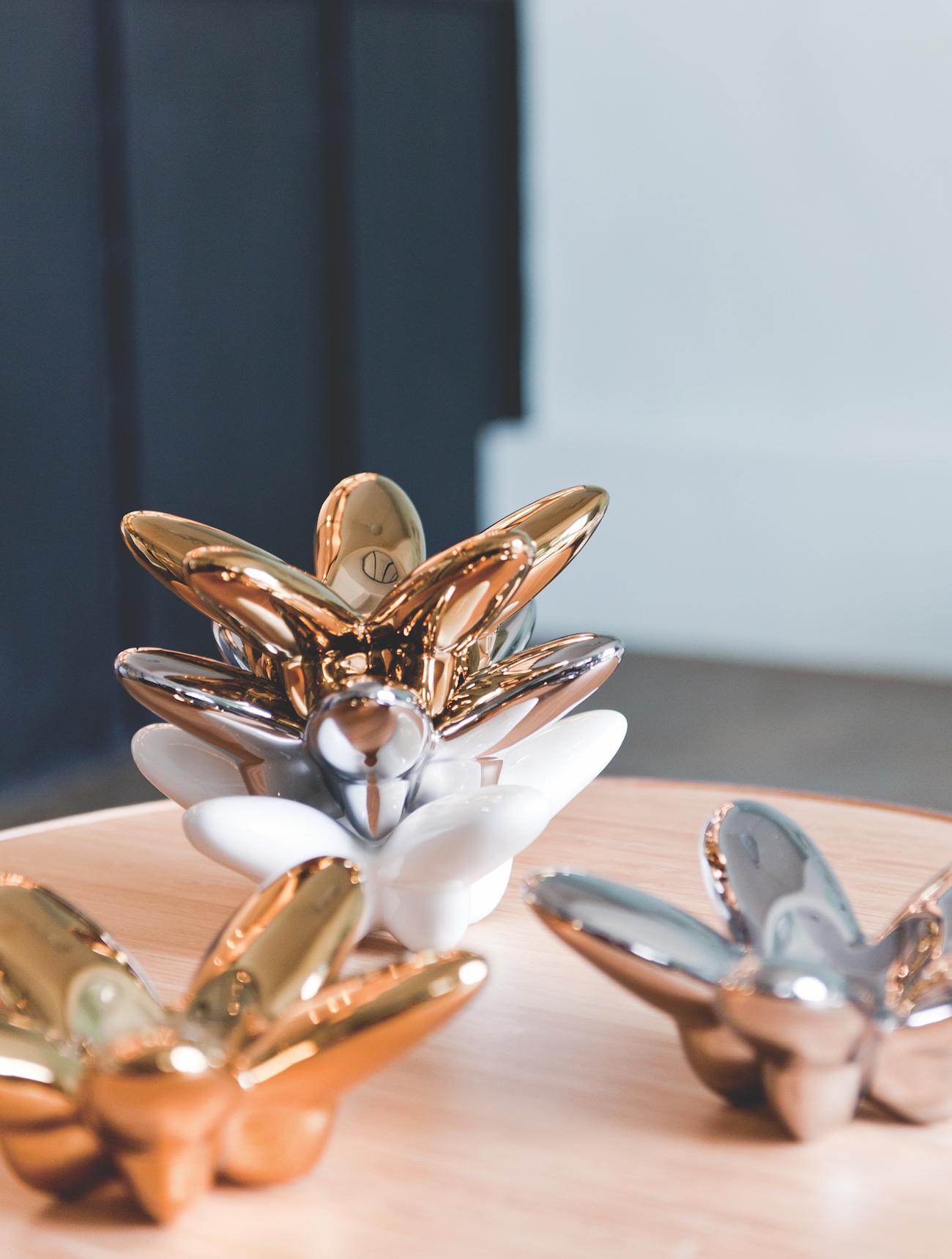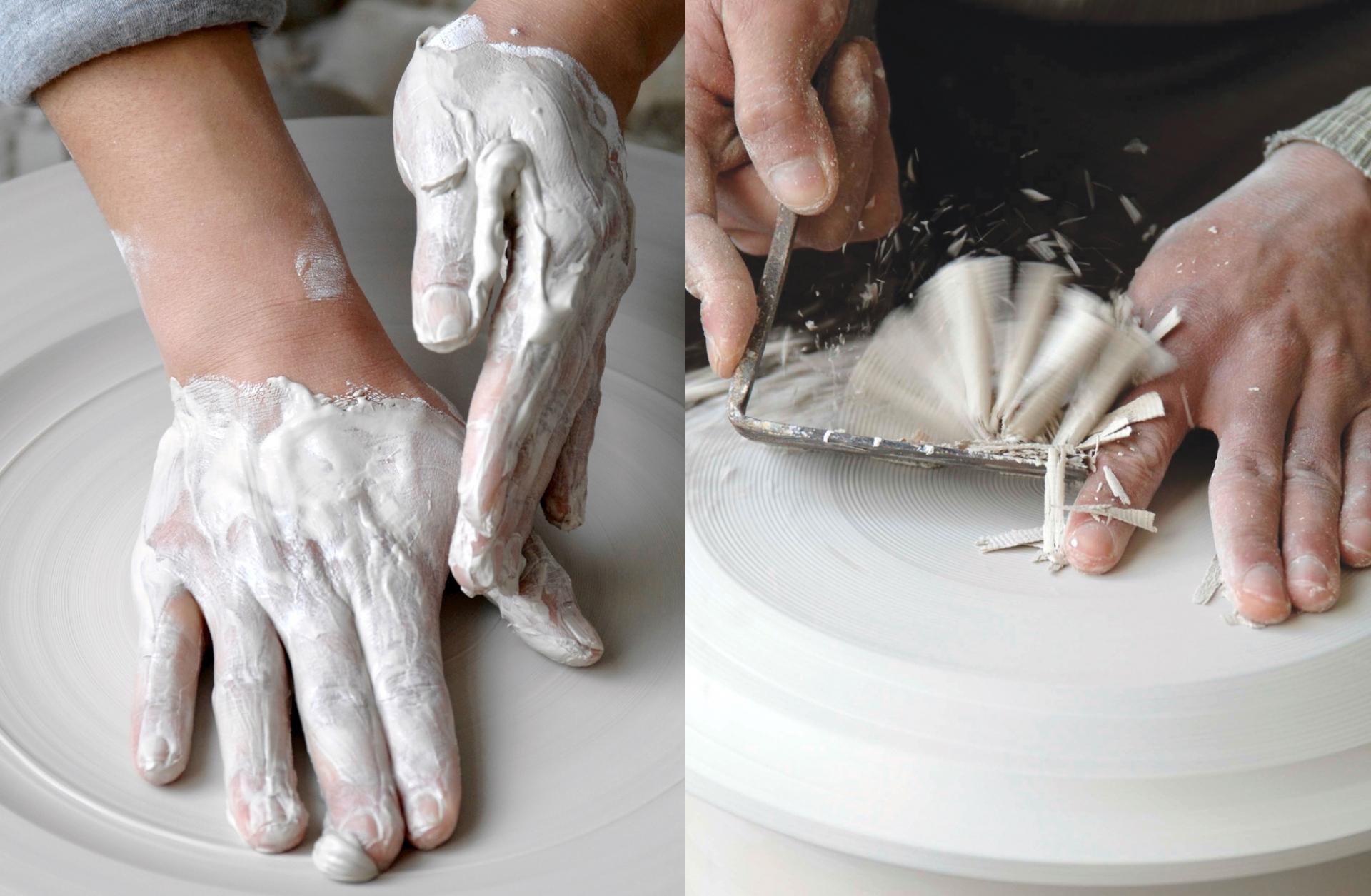 除了為餐廳The Night Market等項目提供強大的創造靈感,二人精心打造的設計更曾入選M+博物館和各個雙年展。Julie笑著說:「每個人都笑稱希望聽到我們爭論,但事實上卻很少會產生分歧。大家總是互相推動,讓彼此做得更好。」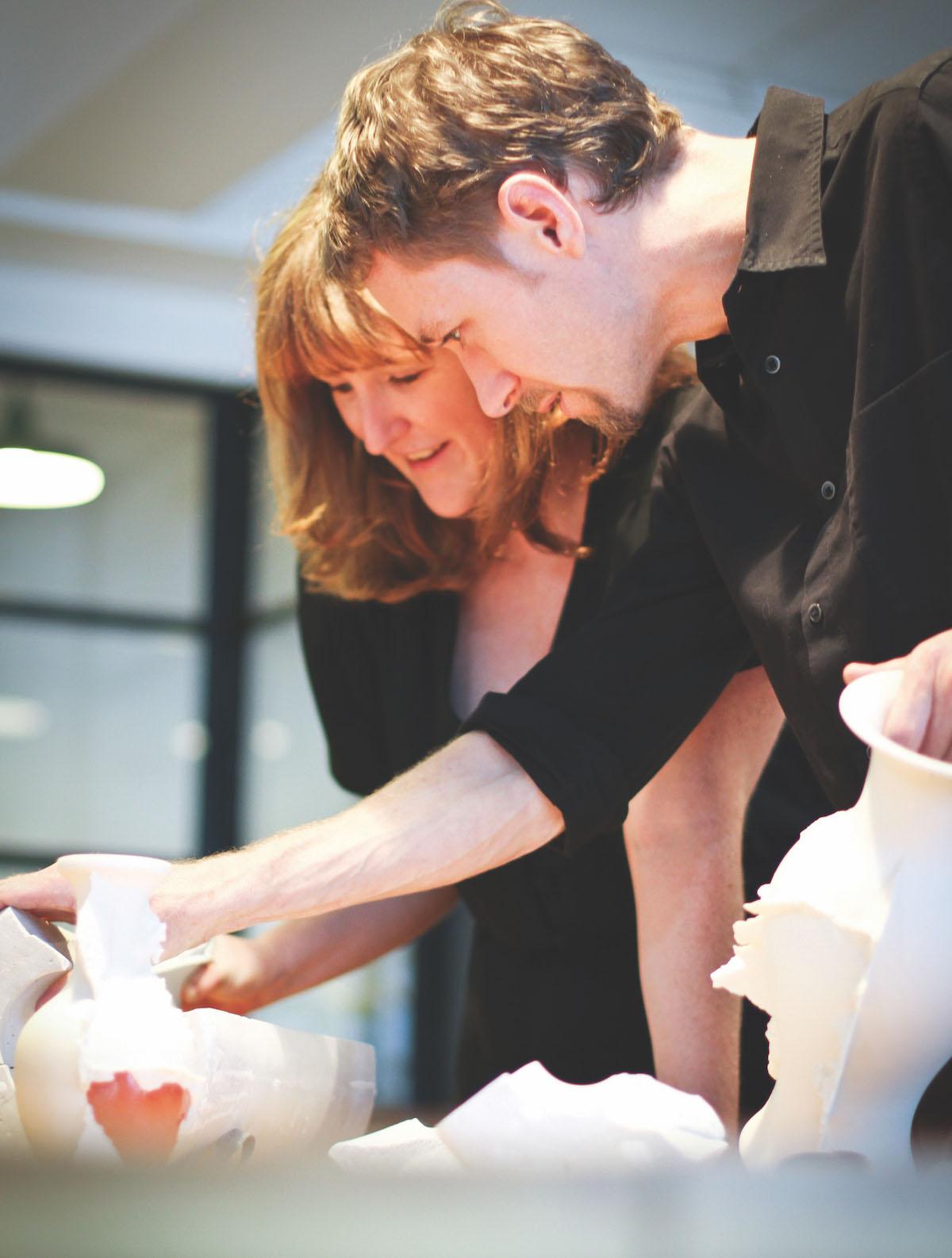 "Our name, Latitude 22N, was chosen after a long day discussing the history of Chinese Ceramics and export wares travelling from China to Europe by way of boat and the silk road. We were drawn to this idea of lines connecting famous kilns in Asia to trade ports all over the world, hence the name latitude. 22N marks the origin of our own wares, quite simply it's the latitude of Hong Kong."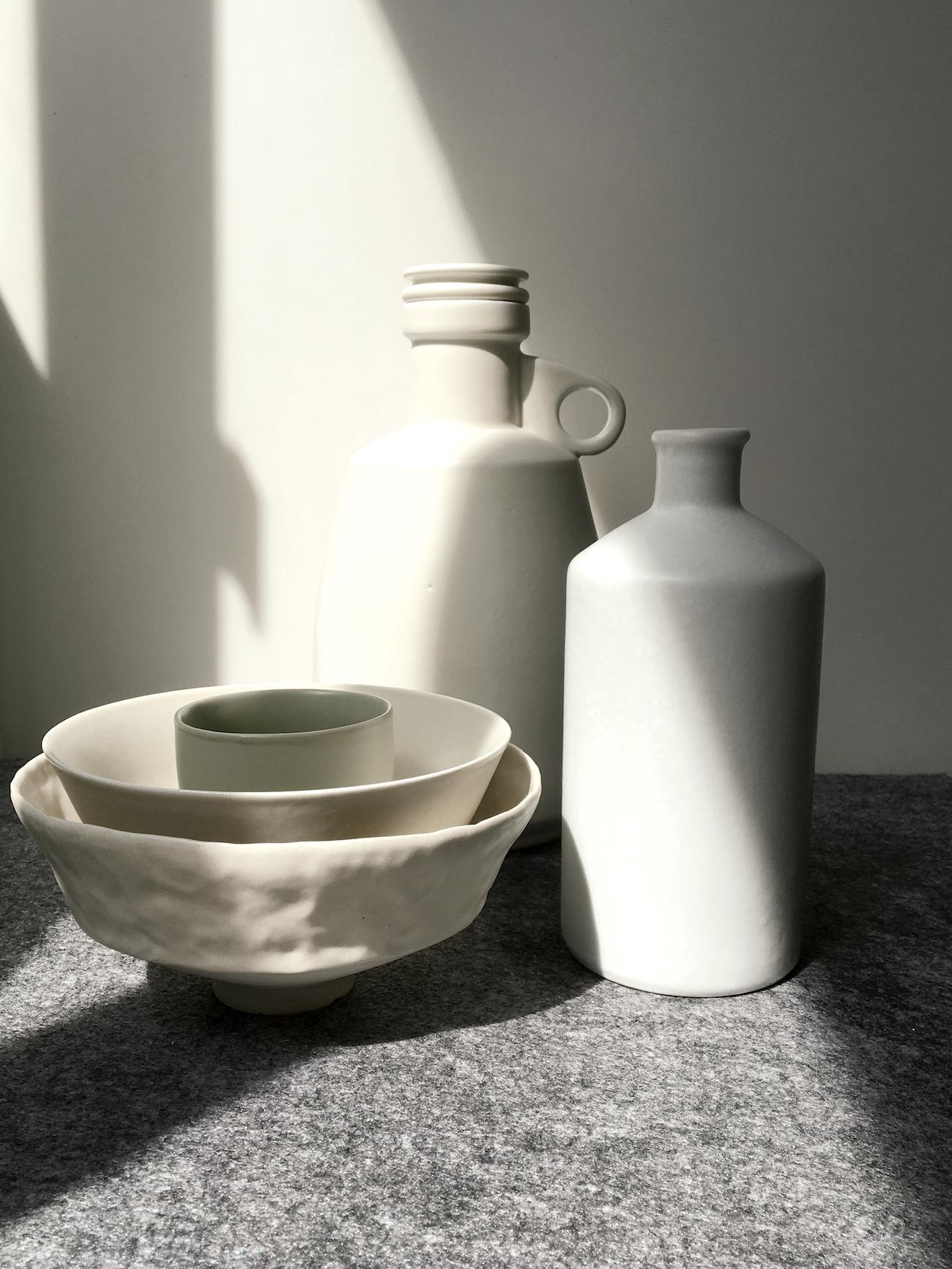 "Our projects generally include significant research into historical Chinese ceramics and aesthetics that are then translated into contemporary, functional items, adding another layer to the classic-contemporary mix."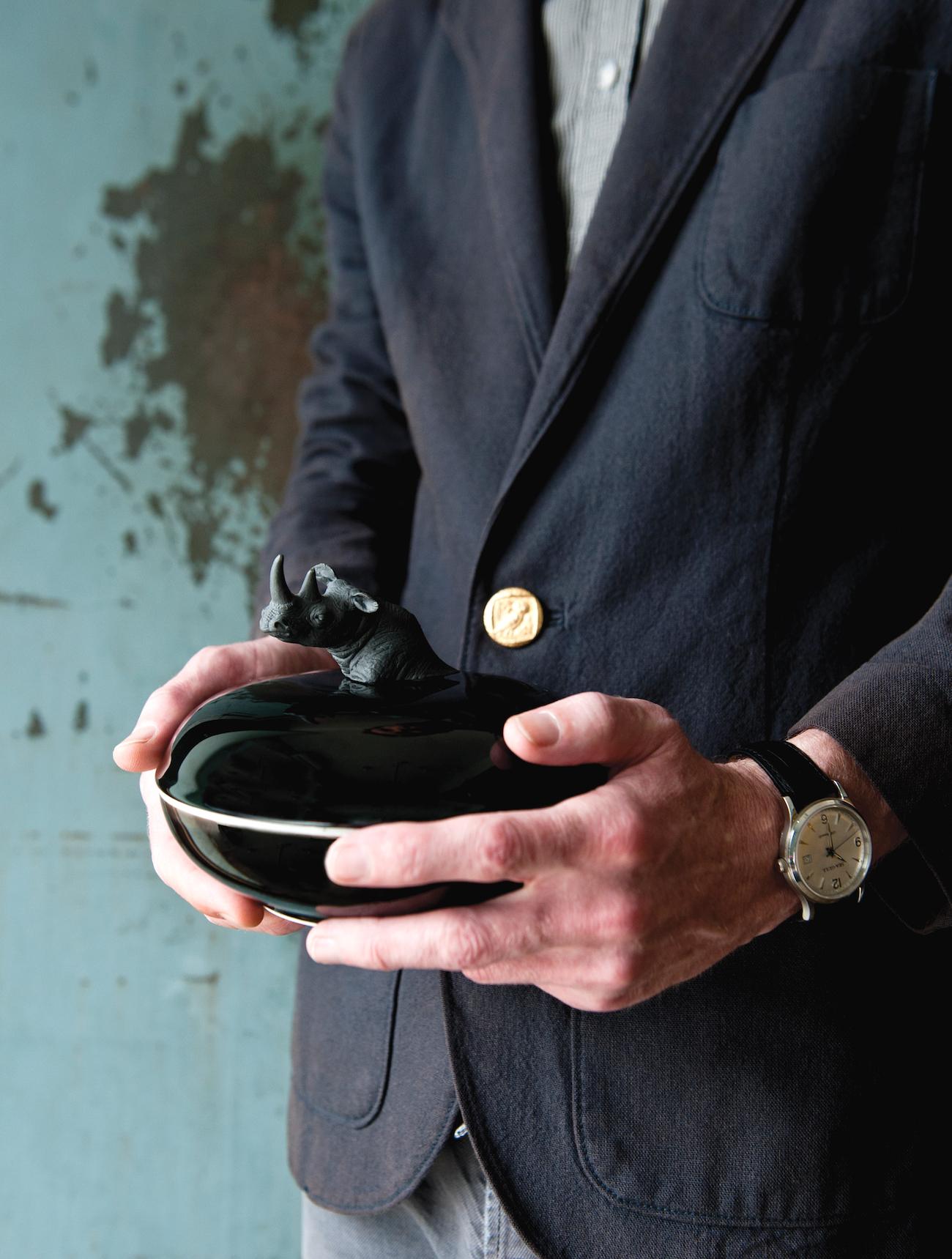 "Working with The Night Market restaurant in Hong Kong was an amazing start. It gave us wonderful exposure in Hong Kong and abroad and our collection for them is still, to this date, our bestseller. Since, our work has been collected by M+ Museum, we've collaborated several times with COS on some unique installations and we've been very proud to be selected to show our work in various Biennales and museum shows."
"When we first started, we designed objects with a practical function for our own brand and as consultants to others. But after several years that was not enough. We had a lot more to say about the industry, production, context in which we work in and that's how we started our new practice Julie & Jesse which has been our main focus in the past year."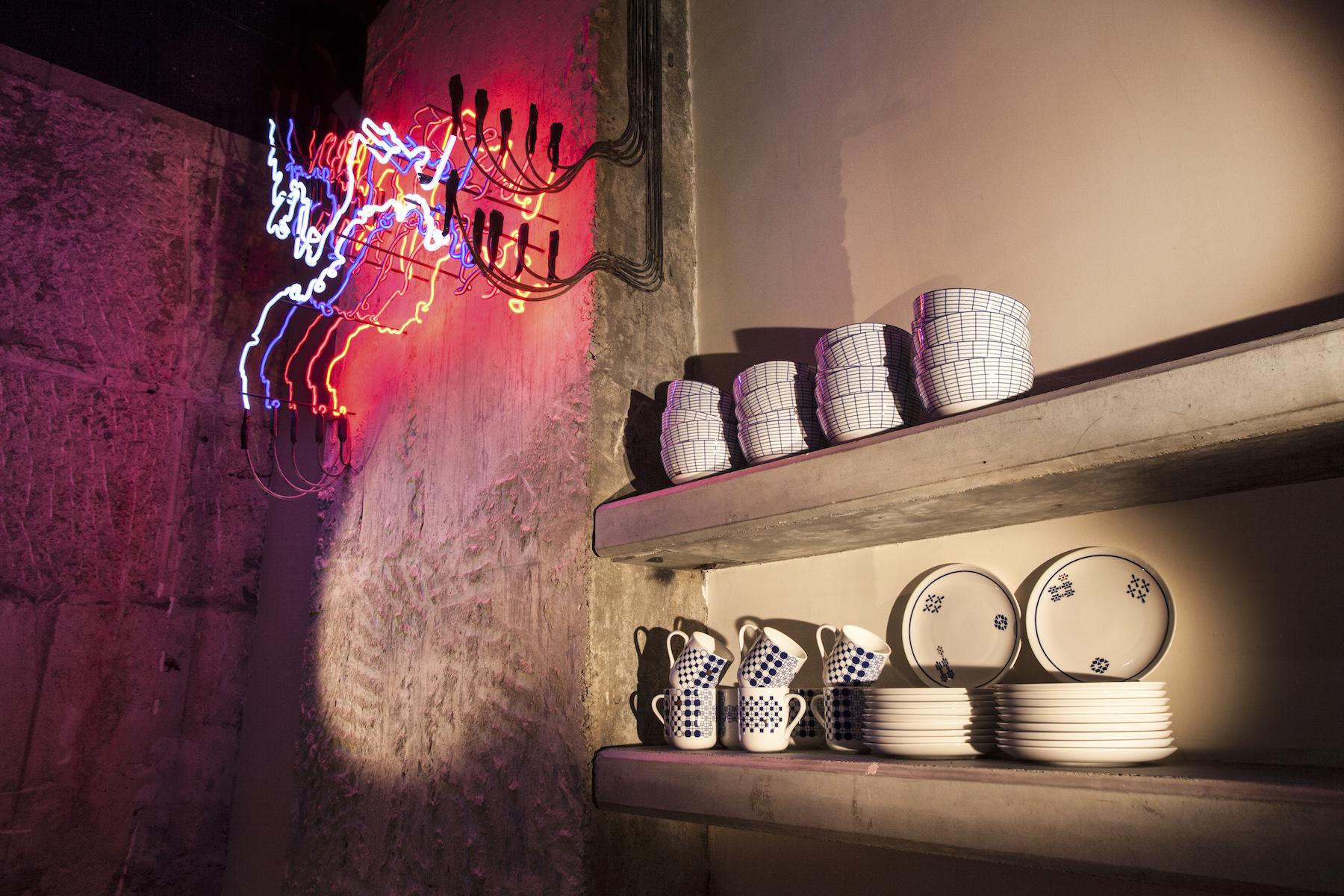 "The projects we create under the label Julie & Jesse use function as a pretext for visual discourse and ceramic experiments as a method."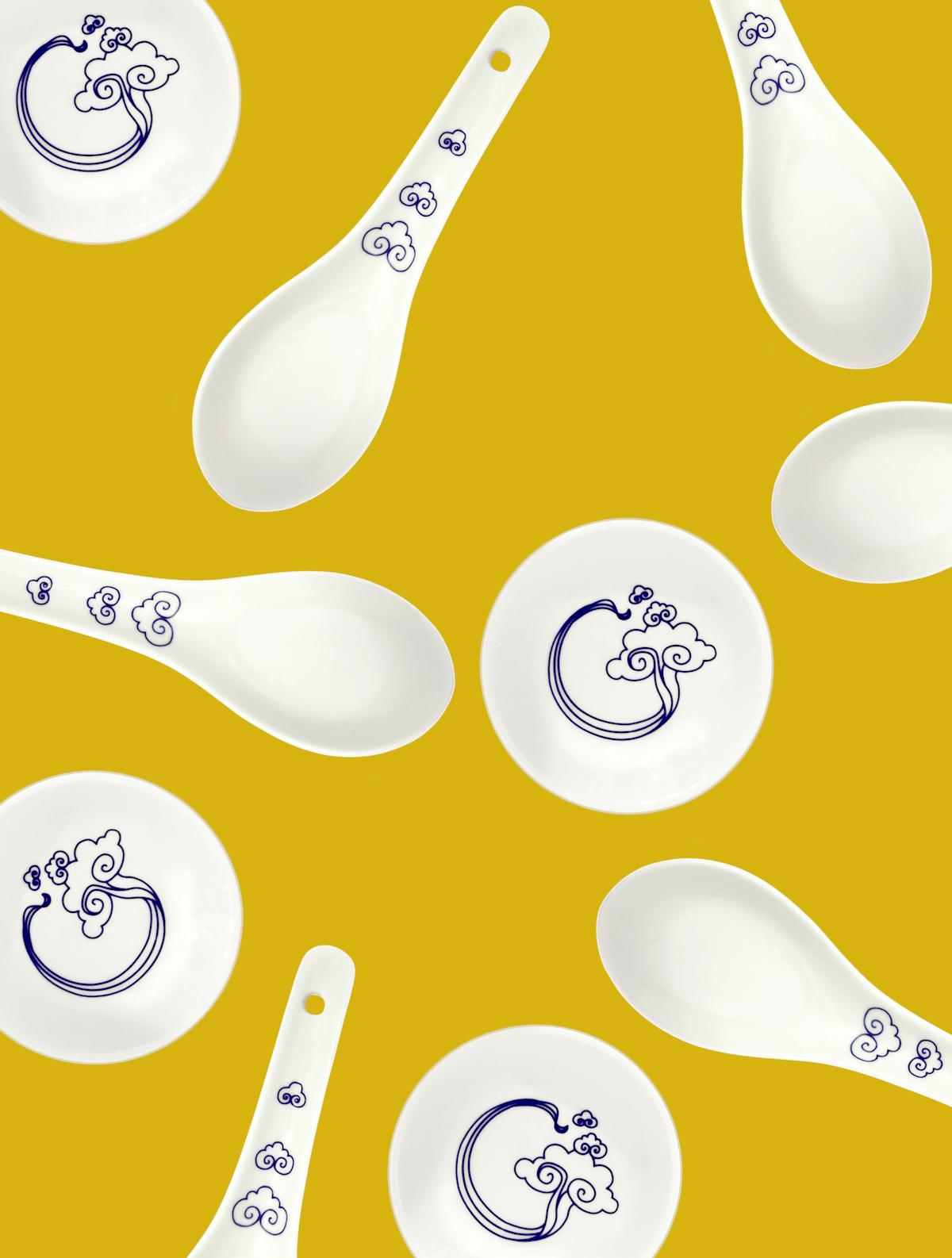 "On a regular day you will find Jesse in the studio, making, researching with the material or producing the work and Julie working on photography, texts, graphics or colour schemes. "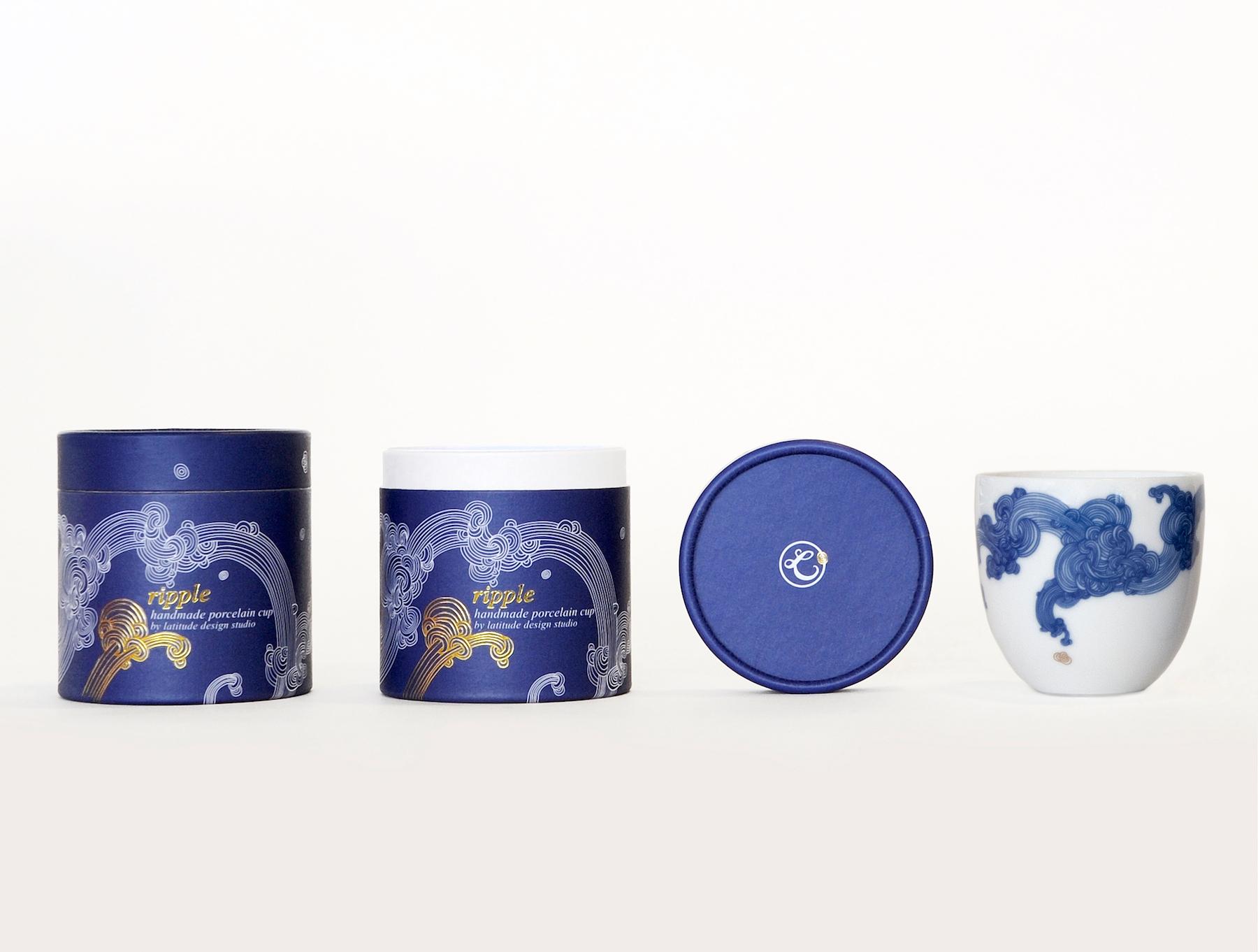 "We have a unique approach to each project, inspired by its cultural, historic and economic context as well as particular resources available at hand. This new work has earned us exhibitions in institutions such as M+ Museum, Design Society, the Triennale Di Milano & Chicago Design Museum and amazing collaborations with brands such as COS."
"We will be exhibiting work during Salone Del Mobile in Milan this coming April. In August and September we have a solo show at the Yingge Ceramic Museum in Taiwan. We're also working on a new collection but we can't reveal much more for now.