Working in an interior design firm has its perks. You'll likely get to work in gorgeous office spaces, just like that of interior design firm Vault Design Lab.

Nestled in a few luxury condominium blocks of the Tanjong Tokong neighbourhood, the office interiors of Vault Design Lab takes design inspiration from their residential projects.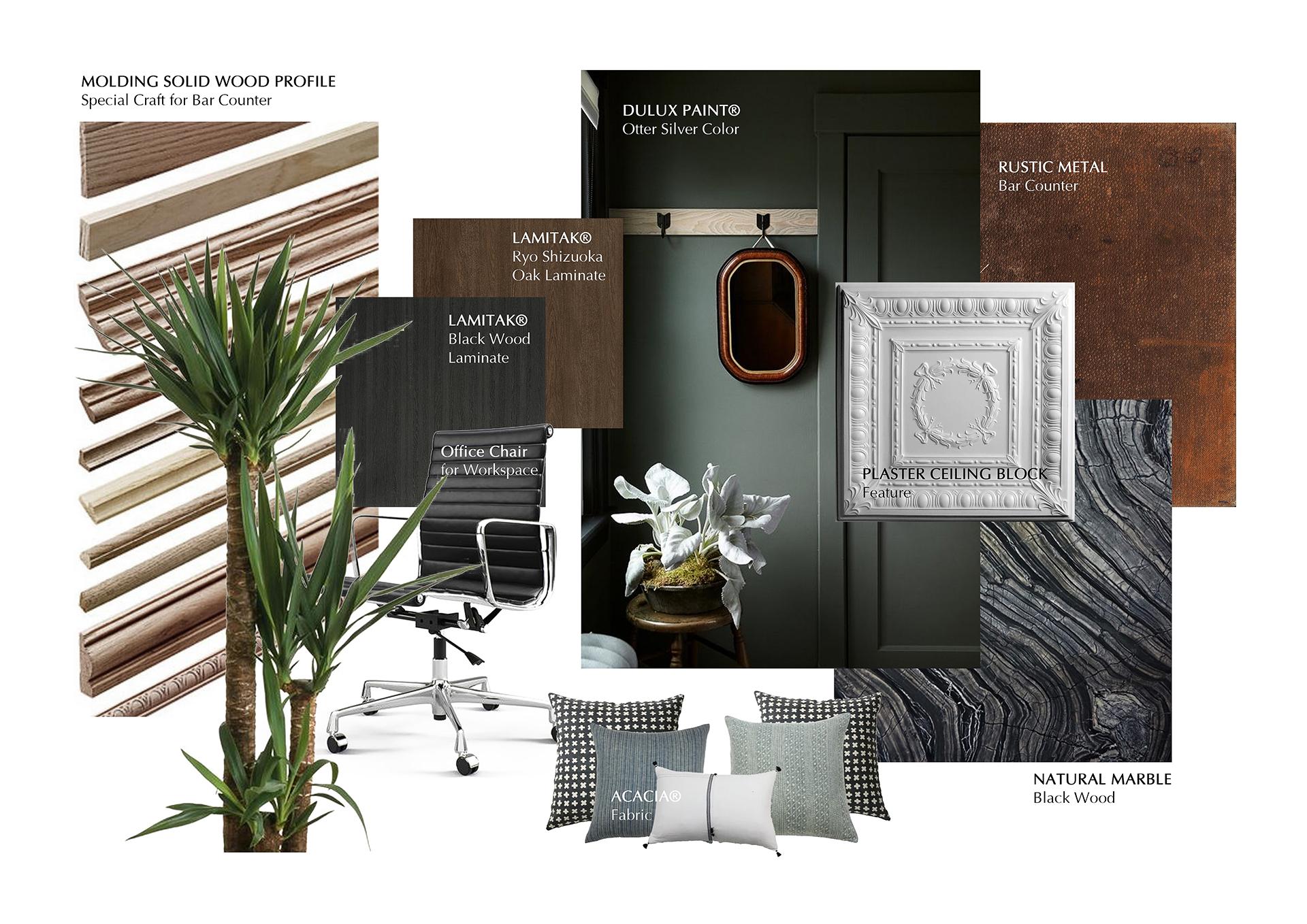 "Our design lab specialised in residential design. Naturally, the first idea that came across our mind was to create a "home-living" workplace instead of an ordinary formal working environment," says operation director Matthew Lye. "We want the workplace to be as cosy as home so that it could bring maximum comfort to the designers and customers."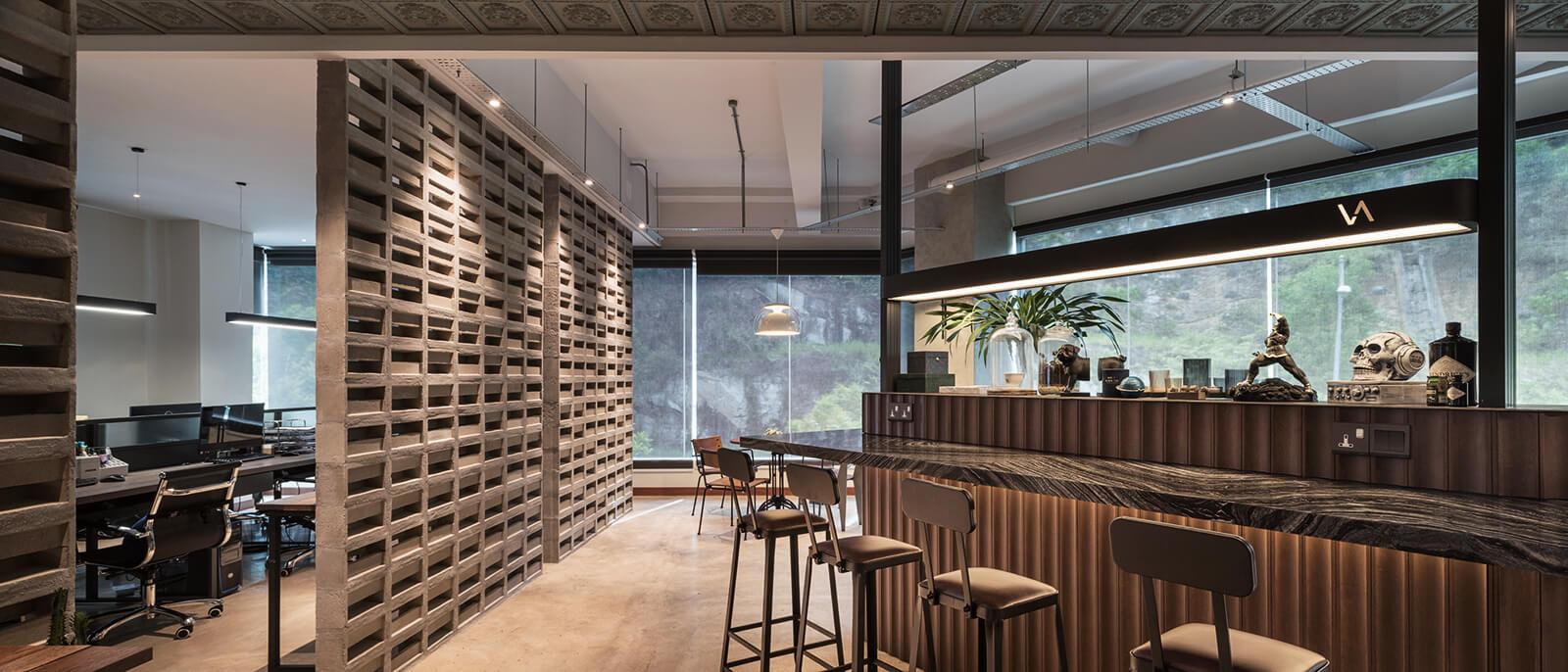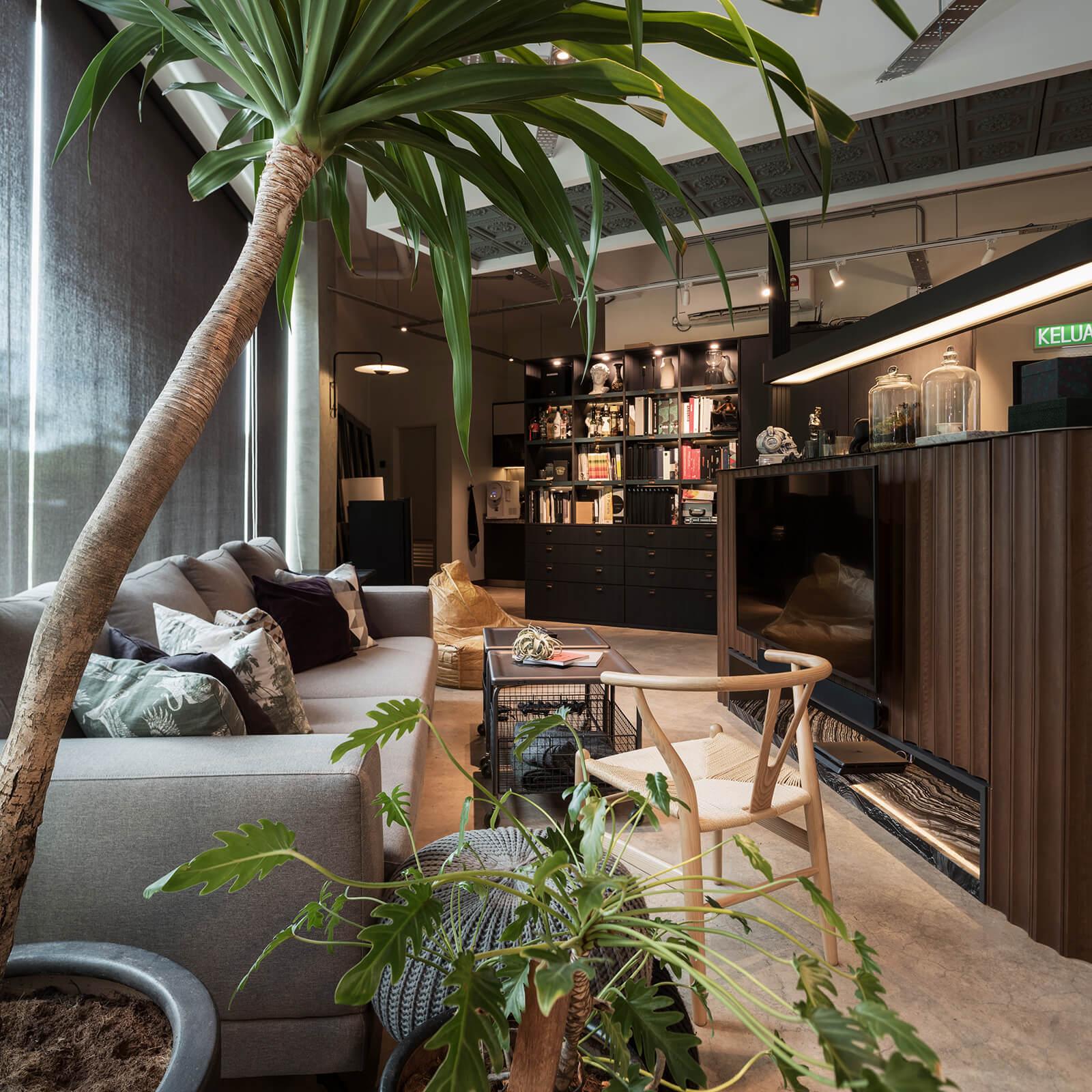 With a total built-up area of 1,288 sq ft, the unfurnished corner unit allowed the team to let their ideas run free. Cheekily dubbed as "The Laboratory", full-height glass windows surround two-thirds of its façade, which offer the spaces abundance of natural light.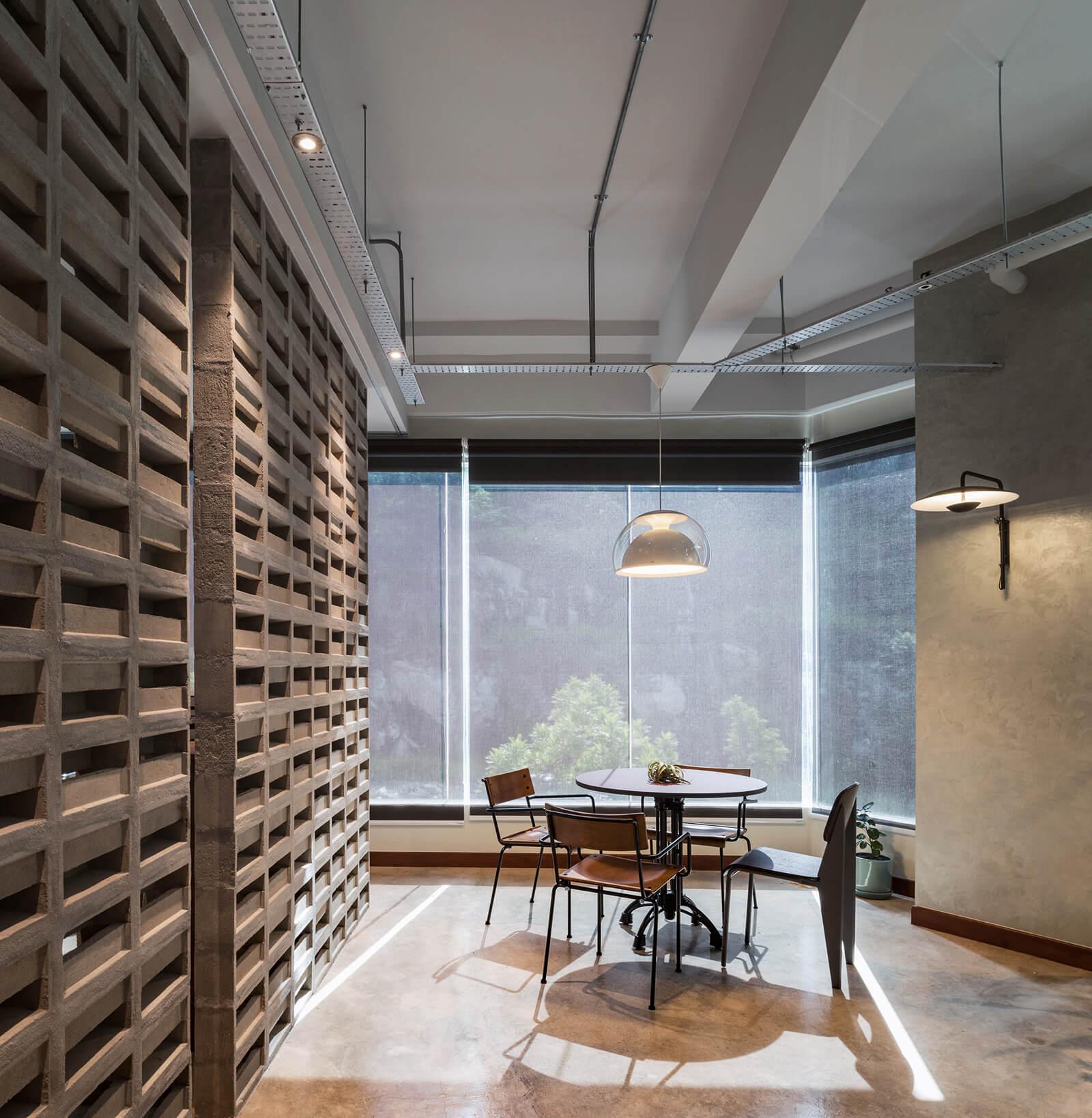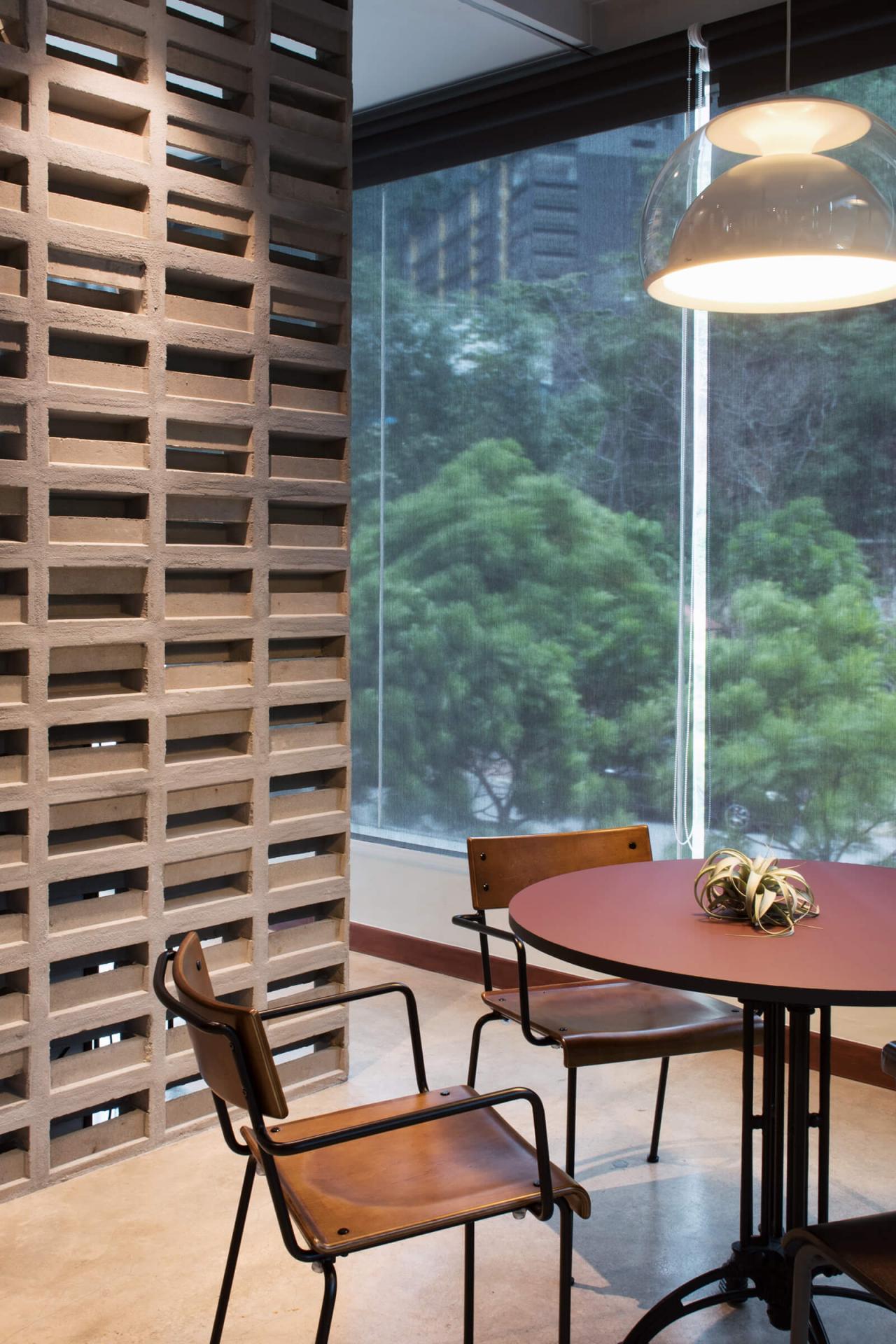 The biggest challenge in this project was the non-typical shape of the original layout that makes it tricky to maximise the usage of every corner. To avoid underutilising spaces, Vault Design Lab centred their office design around flexibility and versatility.
Quoting Matthew: "We have focused on the integration of lighting design, the layout arrangement and the material selection to achieve the main idea – a laboratory where you can plop down just about anywhere and get some work done. Just a few feet over, you can lay down on your back and let your imagination run wild."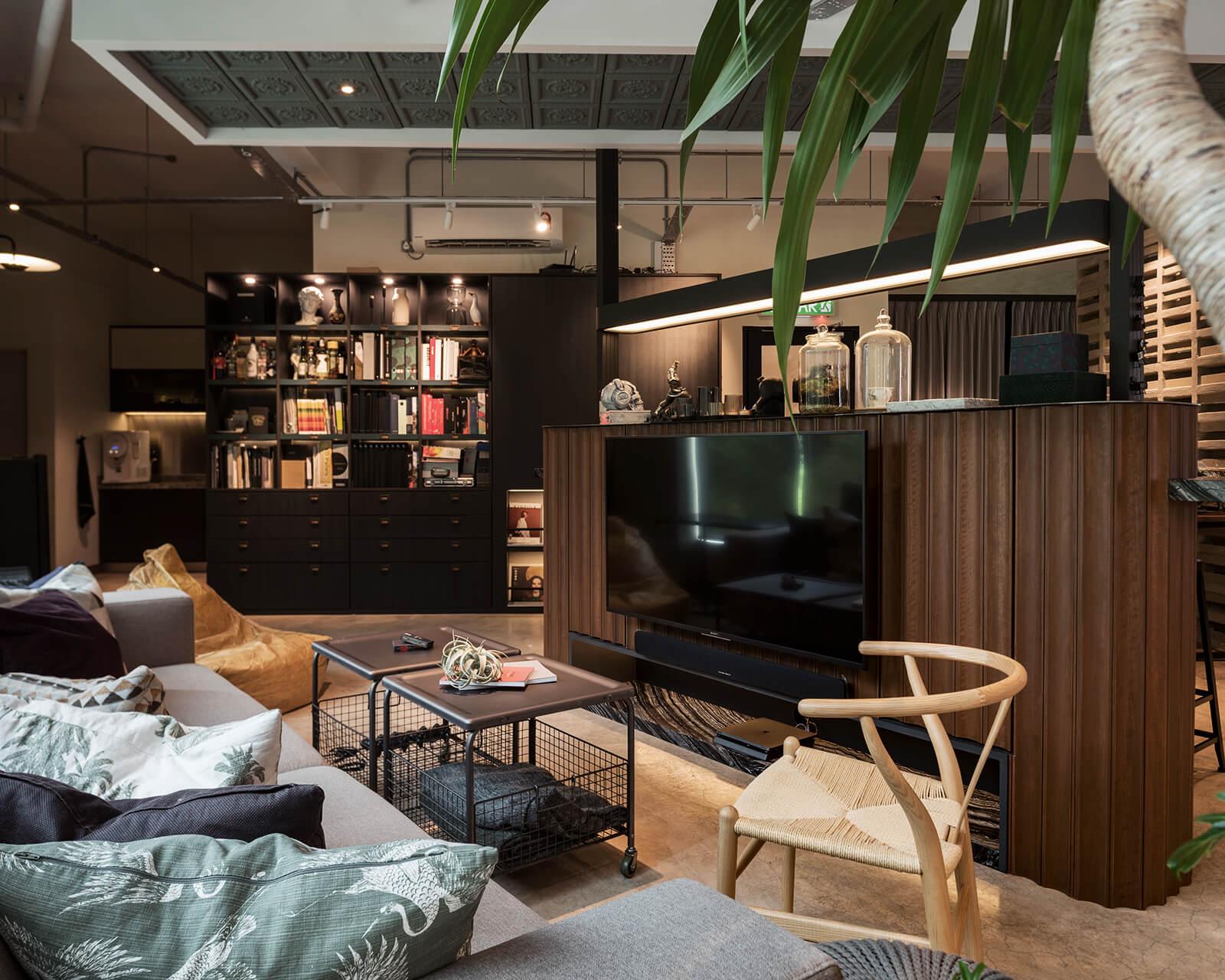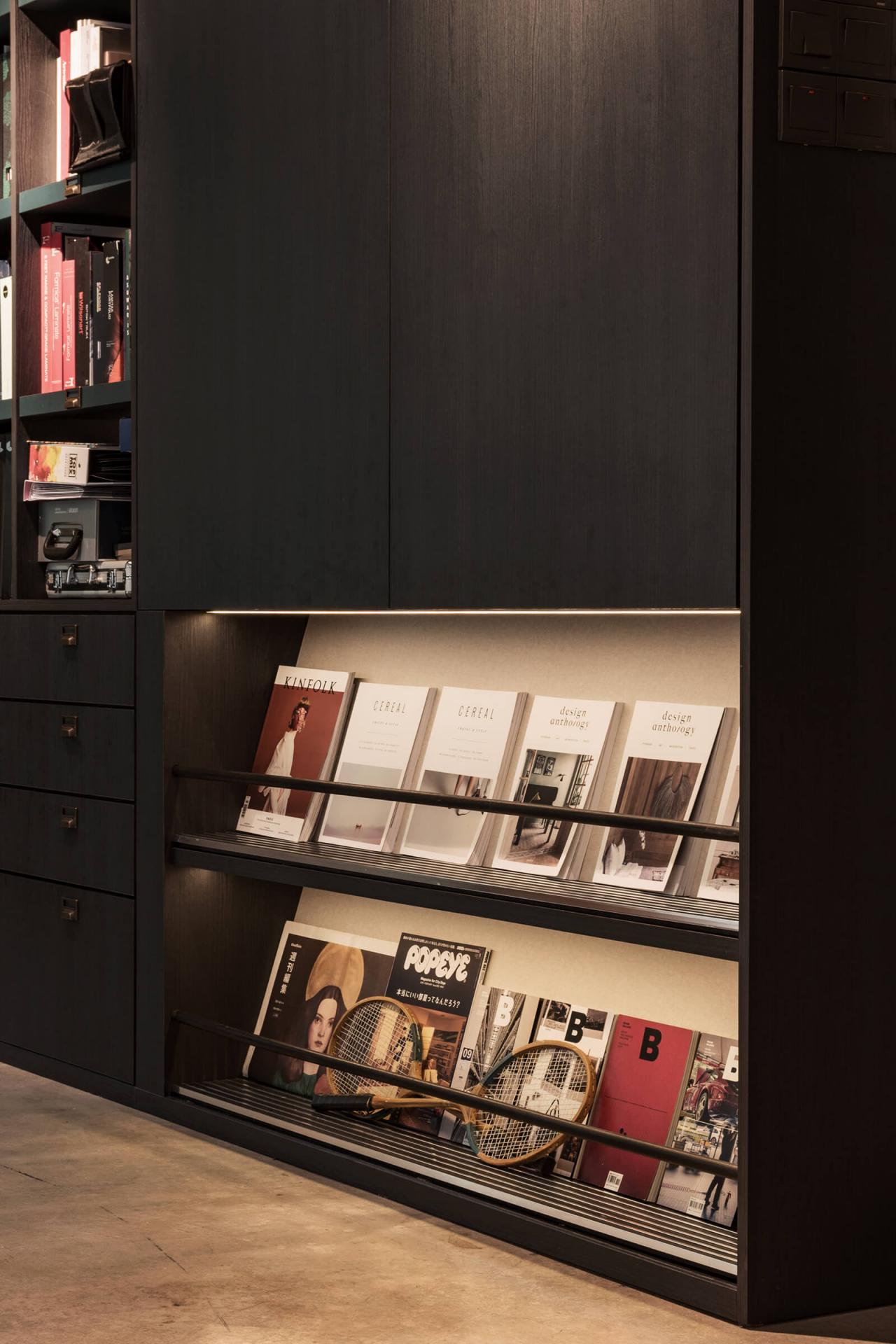 A living corner was set up with a TV console and bar counter, which could double as a resting, working or meeting area depending on the employee's needs. "We love socialising, being around people and having a good conversation. Thus, we hope this area could be flexible for different activities," says Matthew.
Another challenge that they set for themselves was trying to use mostly raw materials in the renovation. "We wish to emphasise the beauty in nature through the material we chose in designing the office space," adds Matthew. The custom island for the bar and TV console combines different materials to showcase their workmanship, using raw, rusted steel plate for the display top and solid wood for the cabinet body.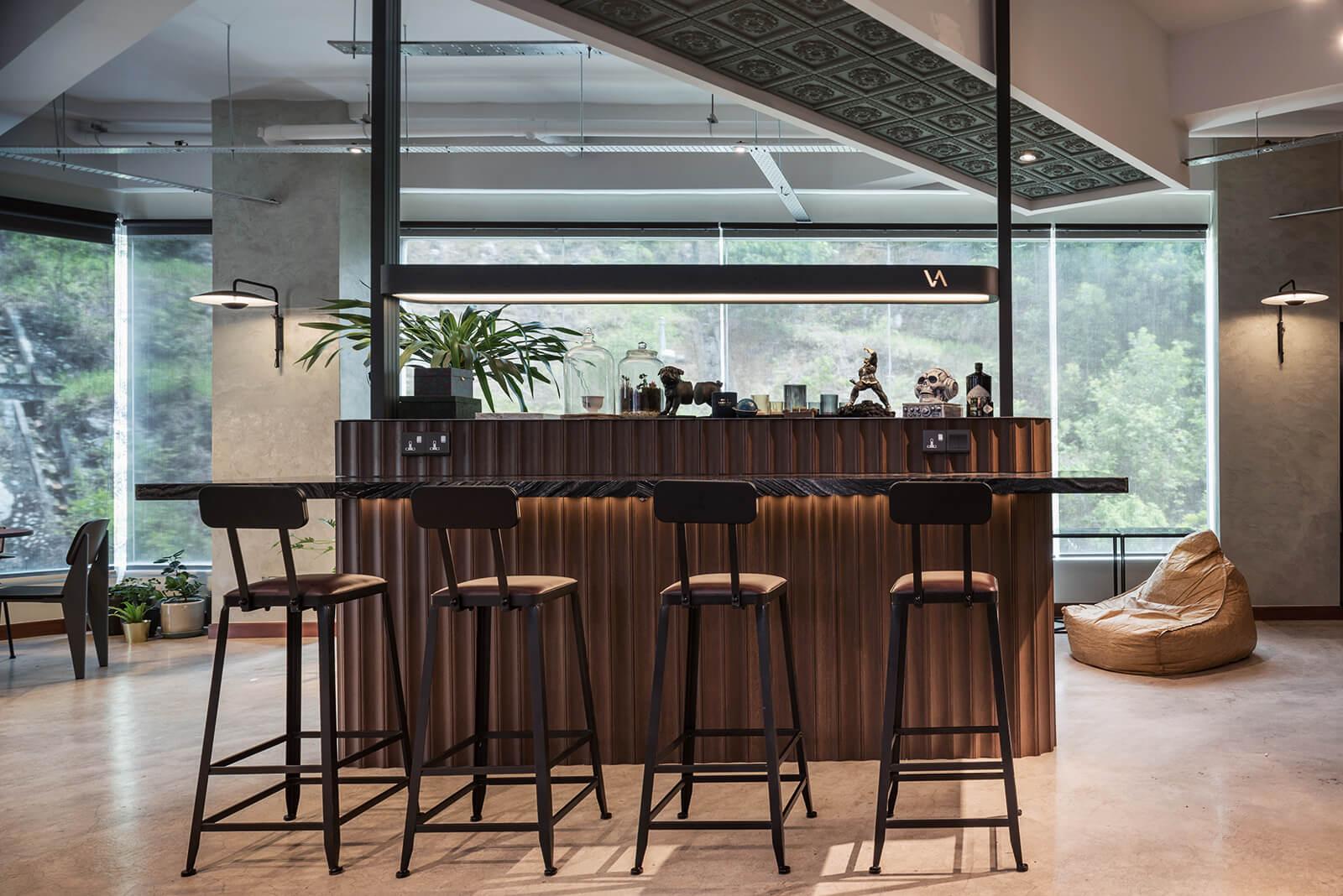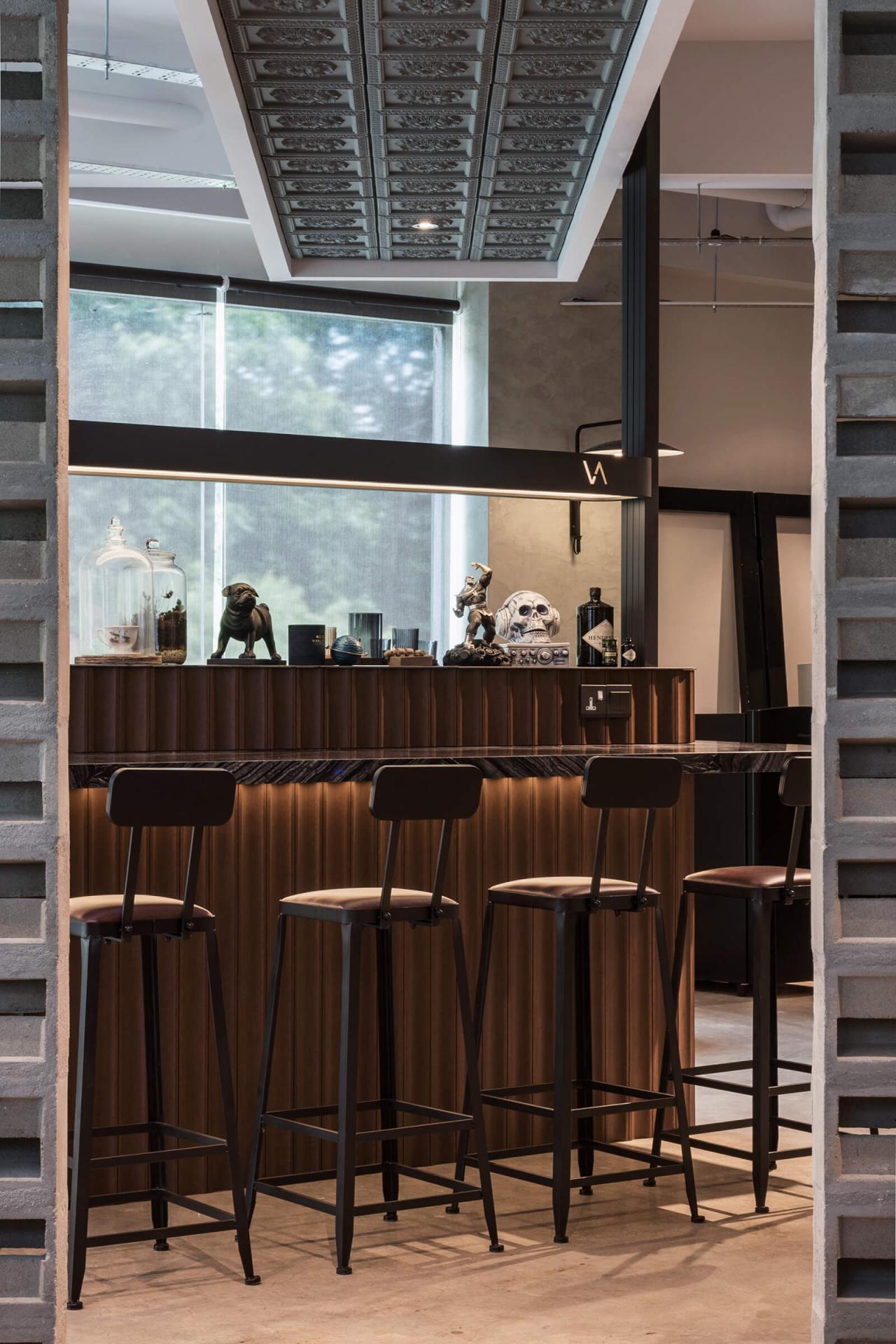 While the floor-to-ceiling glass windows are much loved, they also hoped the working stations are designed with adequate privacy. The initial idea was to separate the working stations with walls, but the team felt like that would not do the abundant sunlight streaming injustice. Instead, they created a semi-open plan workplace by using cement ventilation blocks as a partition. "It created a sense of privacy at the workplace, and at the same time, we could enjoy plenty of natural lights and hillside view."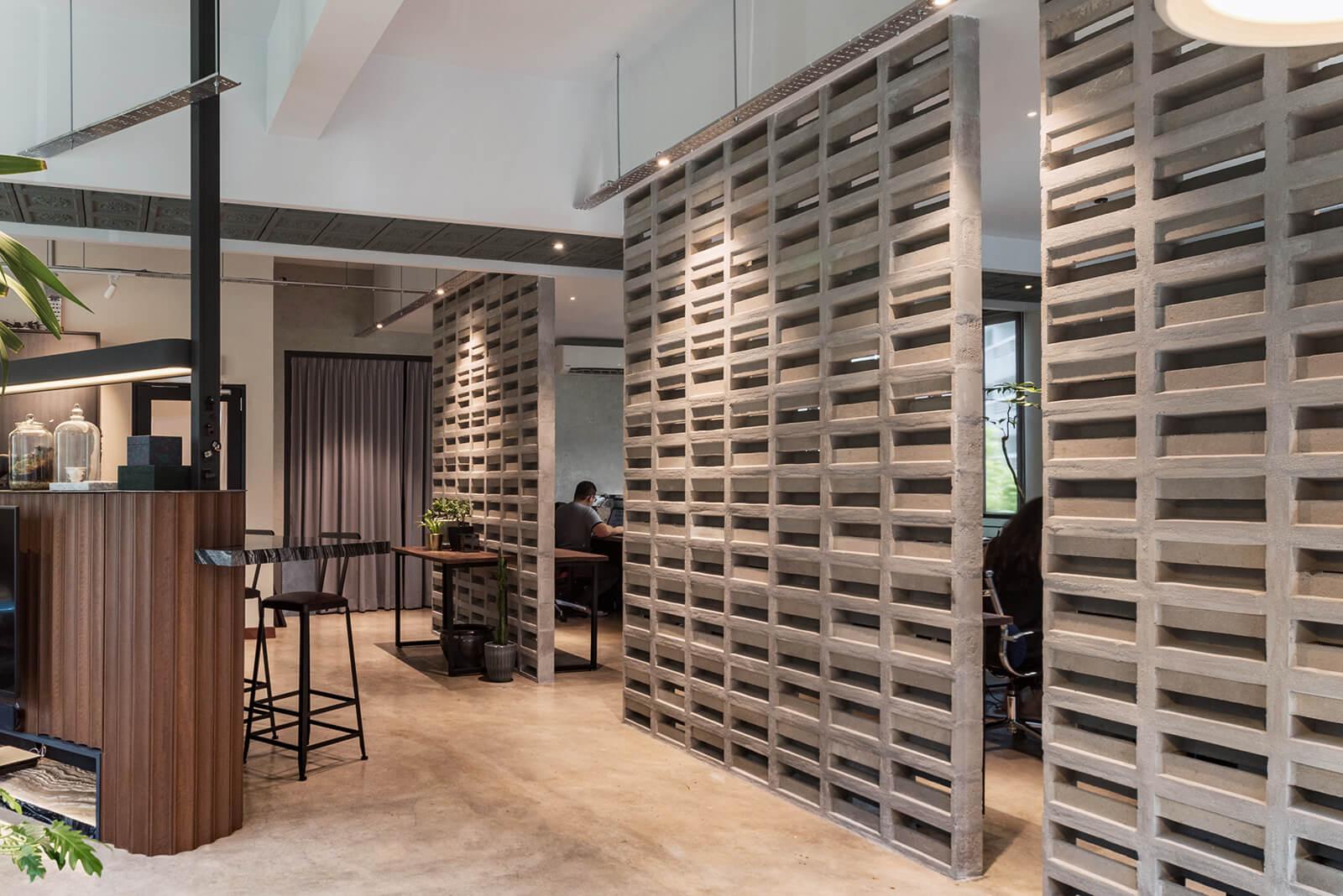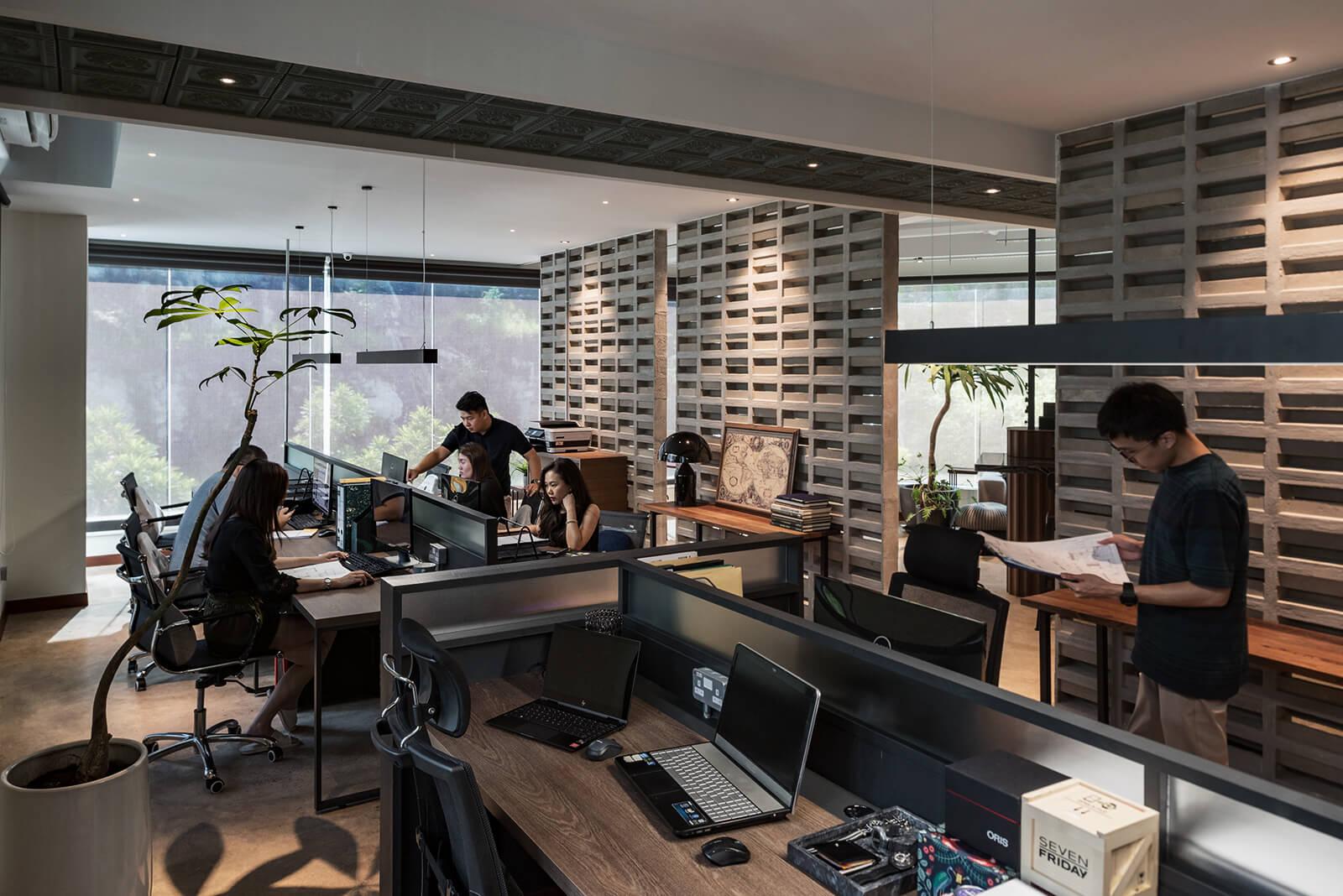 A key feature that may not be immediately obvious is the colonial ceiling, but it hides an encouraging meaning from the company to its employees.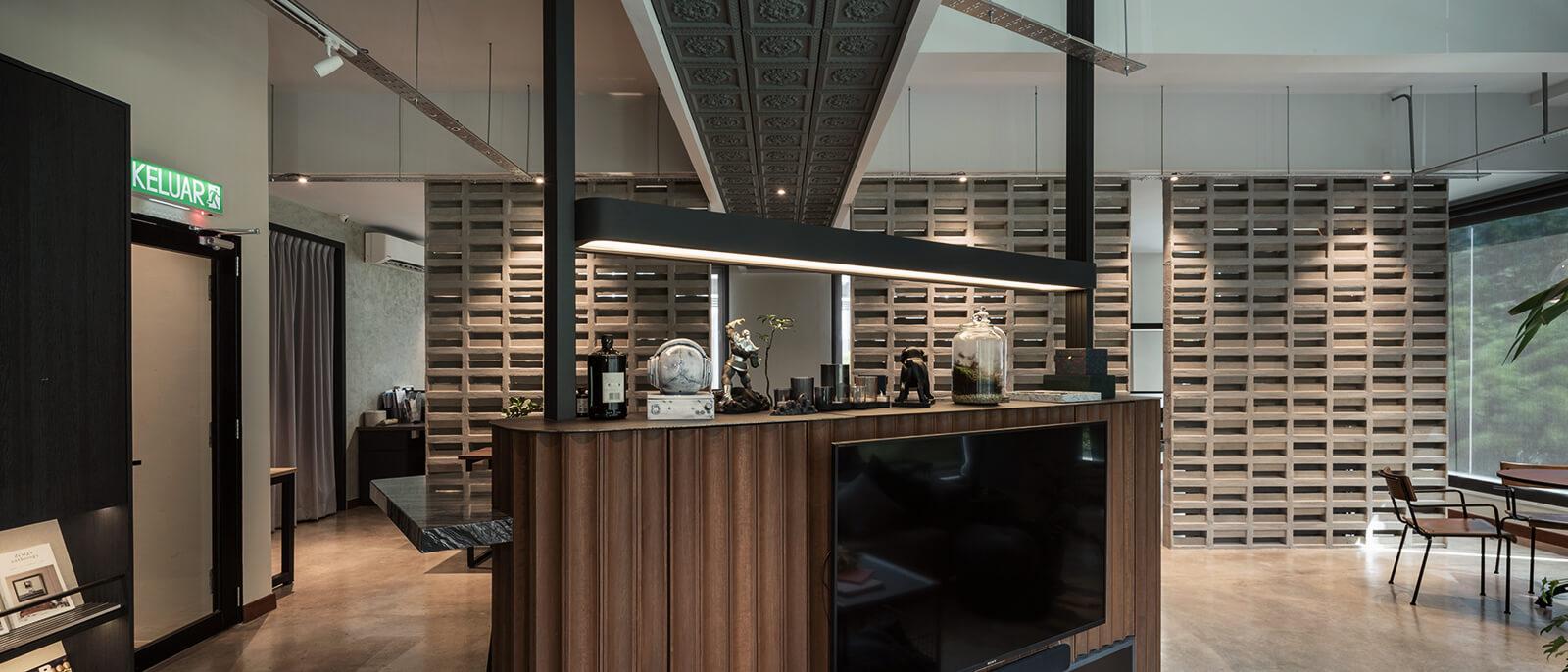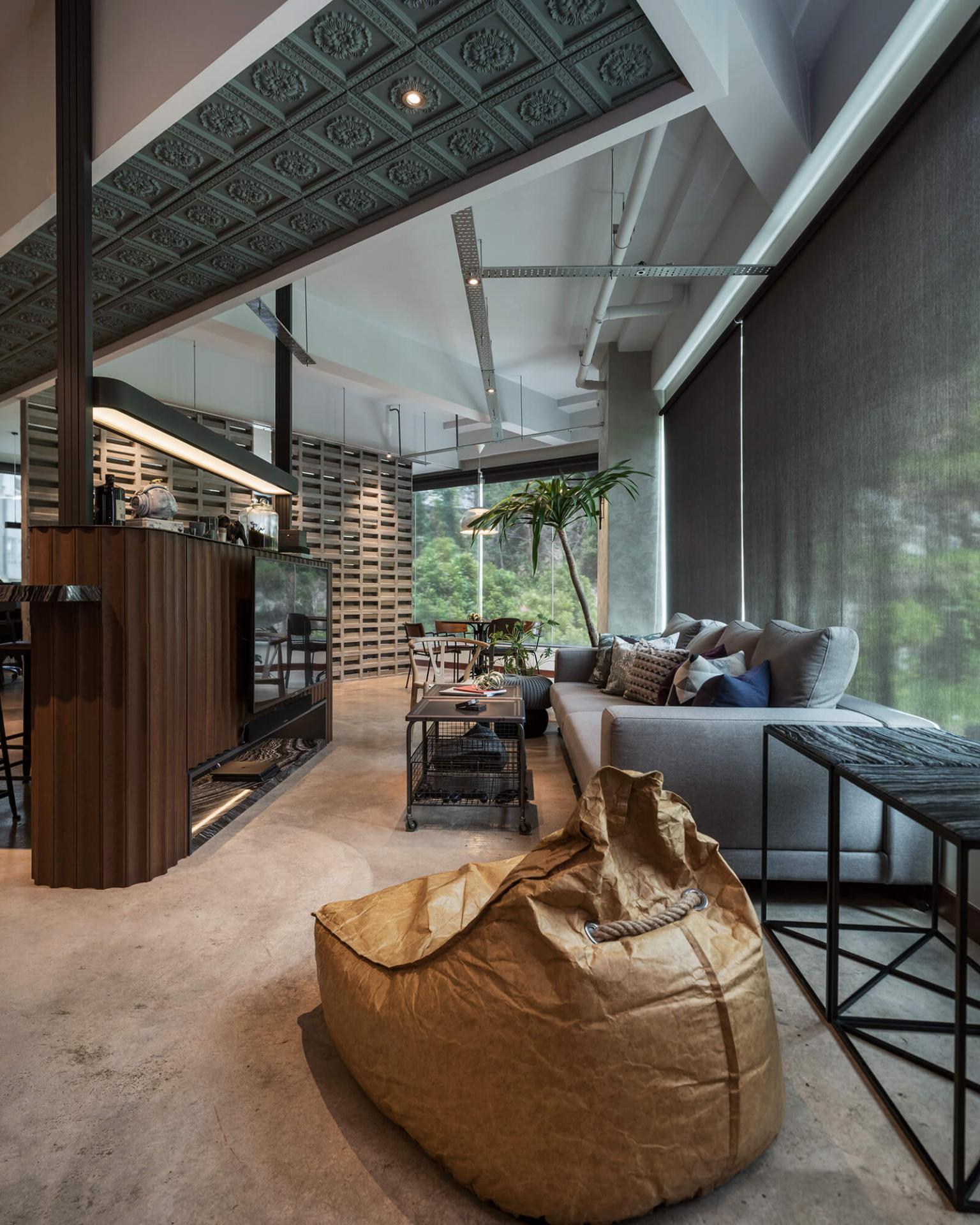 "The colonial ceiling ornament block represents our interpretation towards 'Vault' and our design lab's spirit, which is to always experiment with unique design elements out of the norm, focus on the beauty of details, and that you should always 'look up'," says Matthew.