When colours and lines set the background for self-expression, all the objects layered on top reveals one's ultimate taste.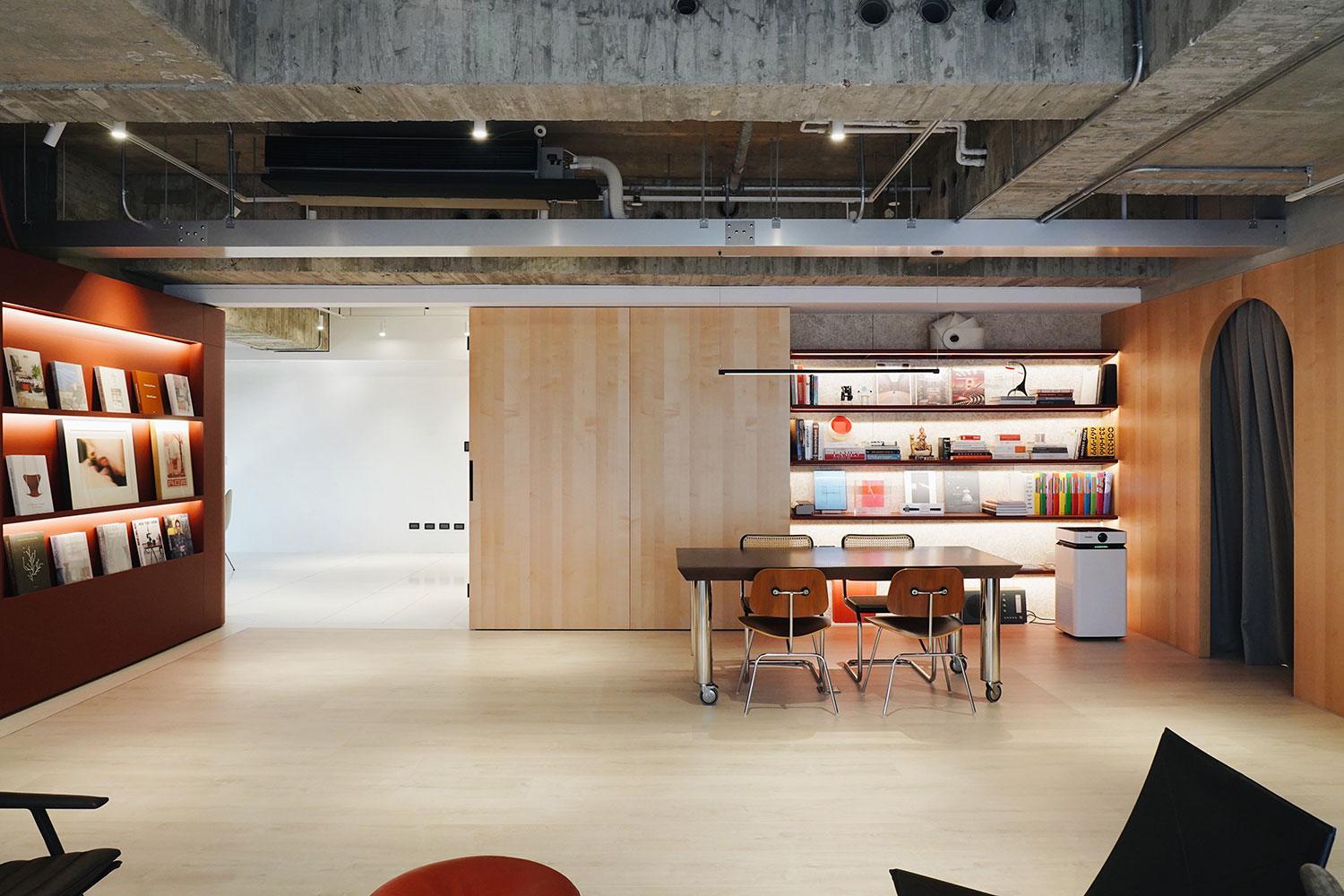 We all have things that we love to collect - it truly symbolises a person's personality and taste. From sneakers, handbags, famous cars, watches, furniture to real estate, we are all pursuing a better life for ourselves. This private 2,100 sq ft boardroom in Taichung shows the owner's appreciation for art and texture and his passion for designing furniture. To find a home for his collection of furniture, and at the same time create a place where guests can come and go, he approached SkilLability design studio to this apartment building into an open leisure exhibition space and boardroom.
The subtle elements, such as white walls, light wood grains and exposed cement ceilings, are specially used by the studio to allow the collection of furniture and the statement red storage volume stand out. Another dark black display compartment completes the look for a modern space that embodies the owner's ultimate taste and personality.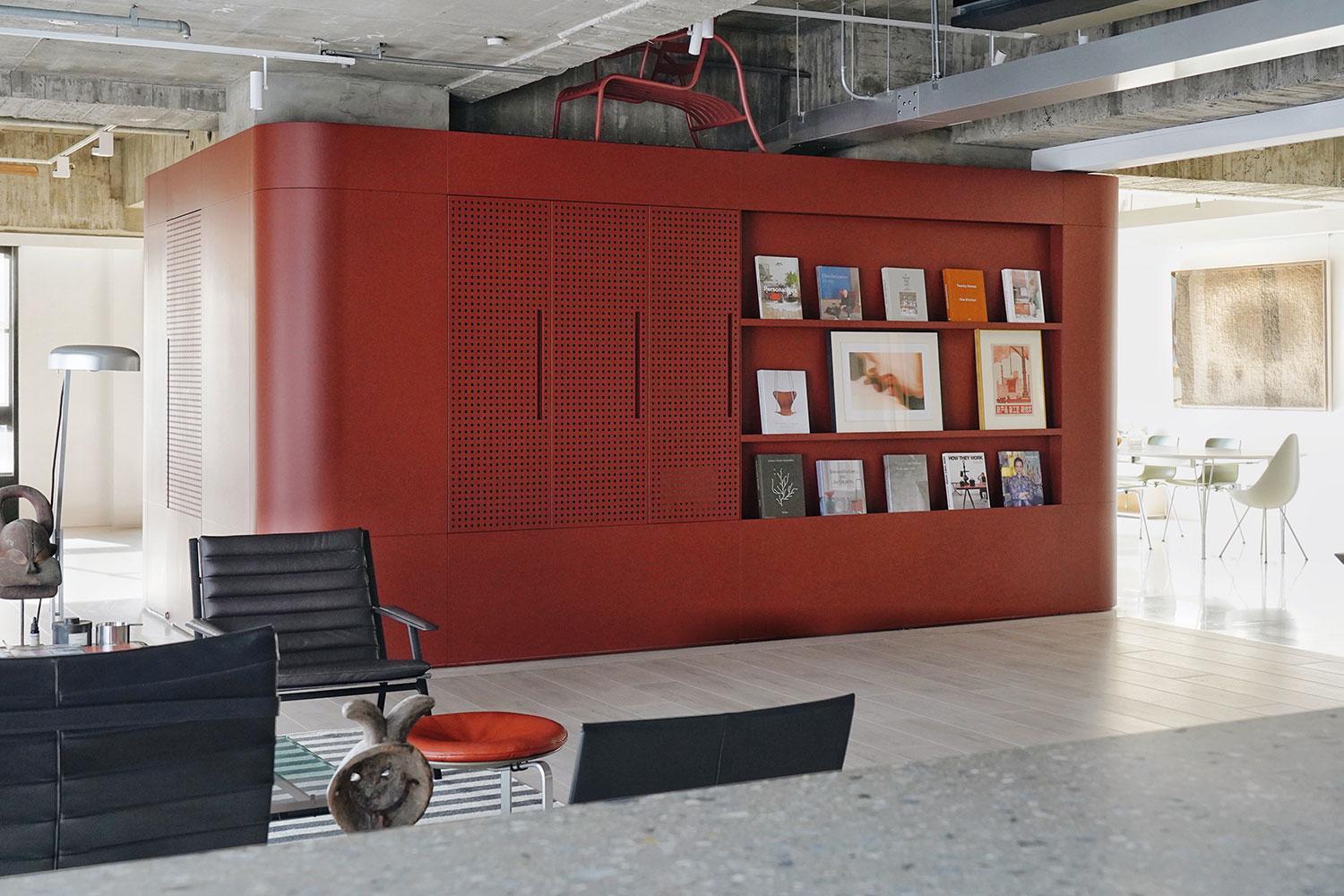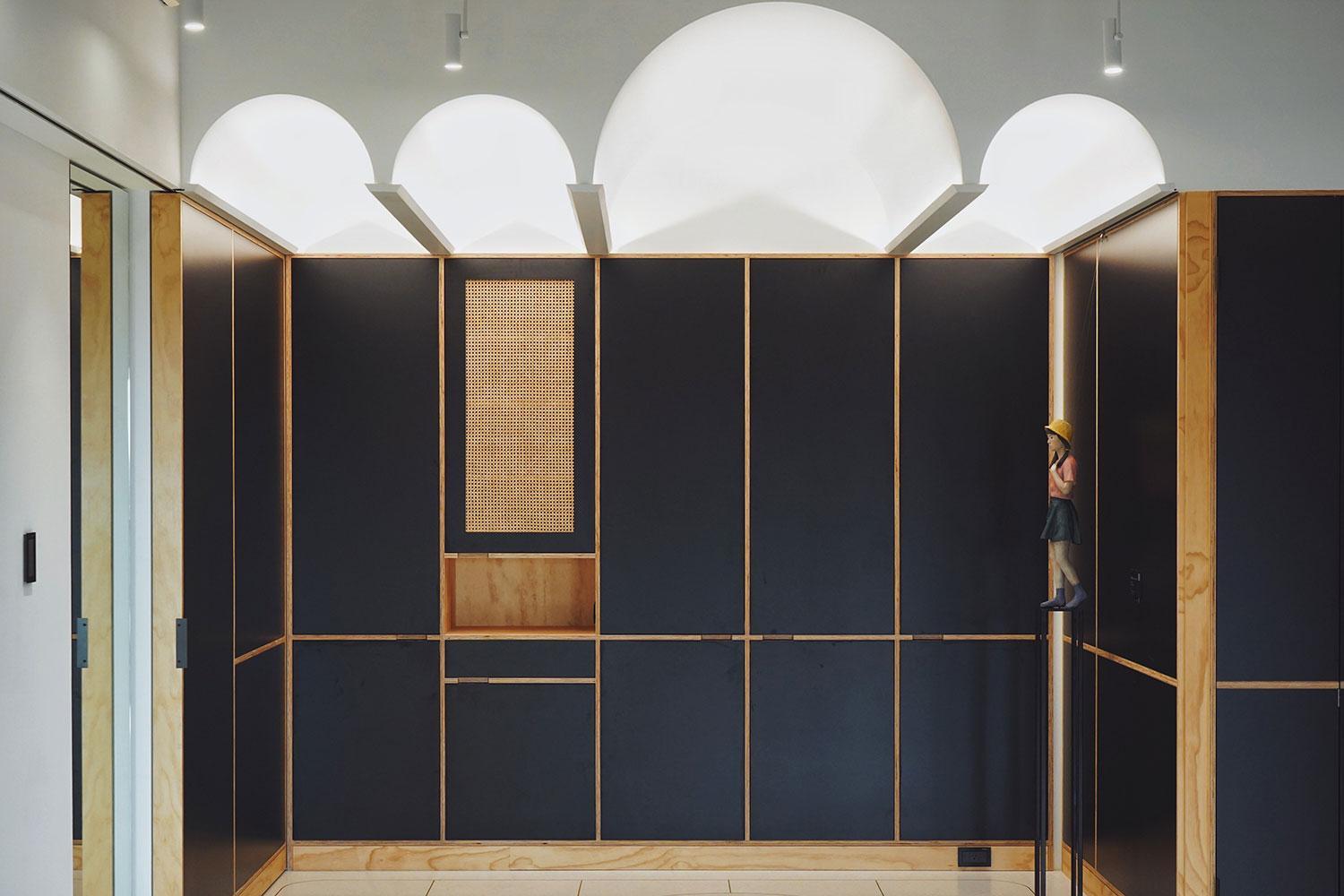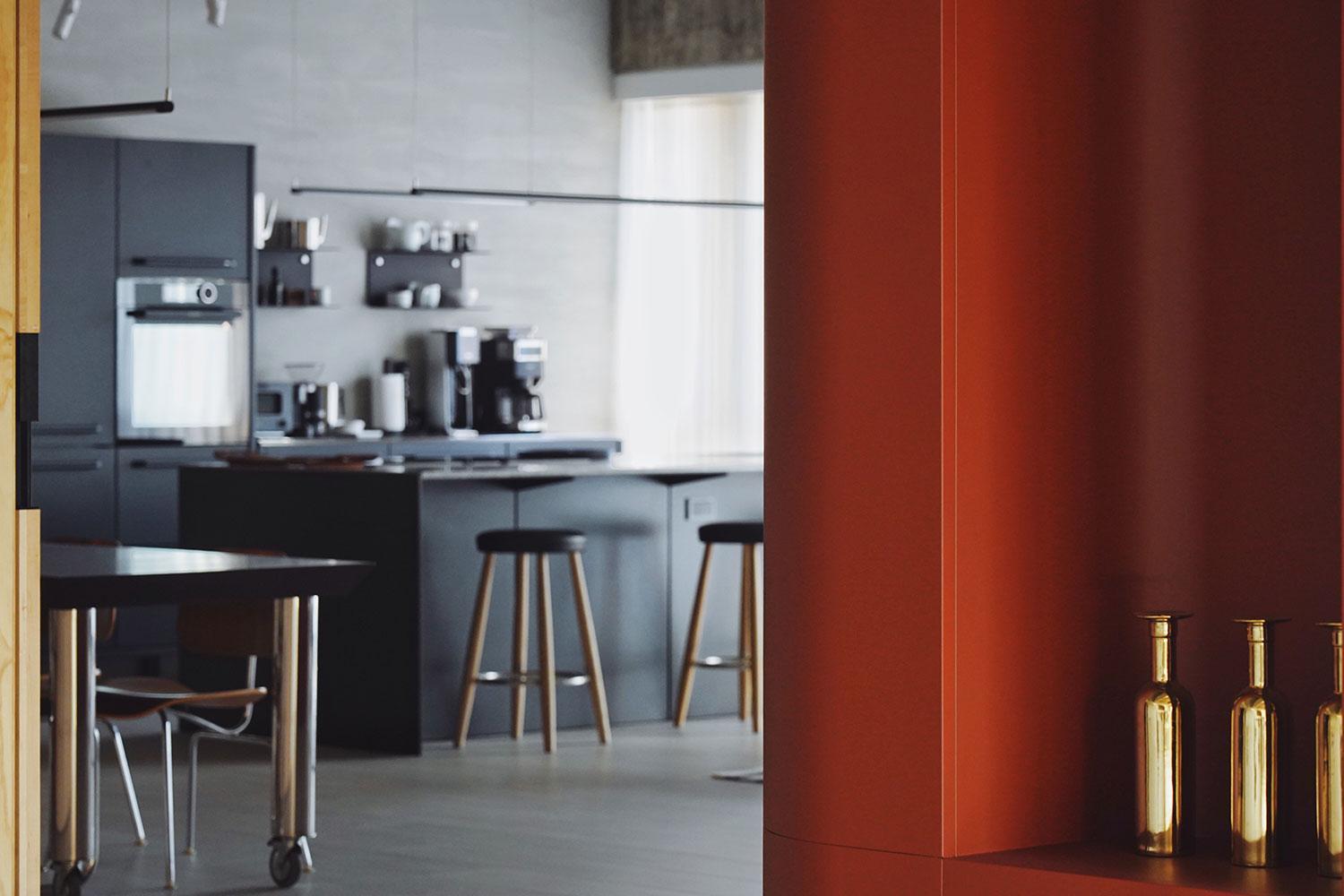 Scroll through the gallery below to see more: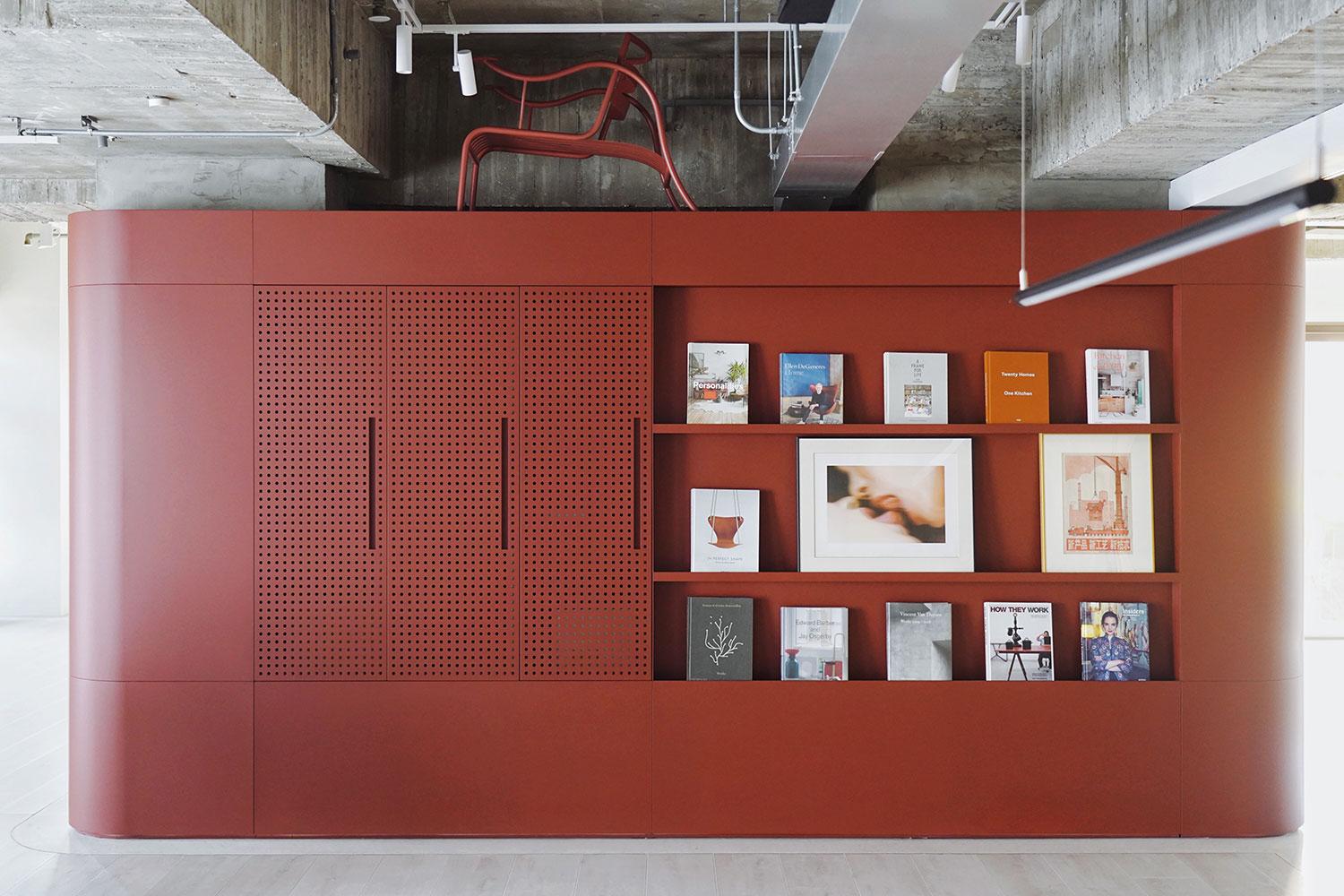 The eye-catching red cabinet is wrapped around three pillars in the centre of the space, dividing it into three blocks implicitly.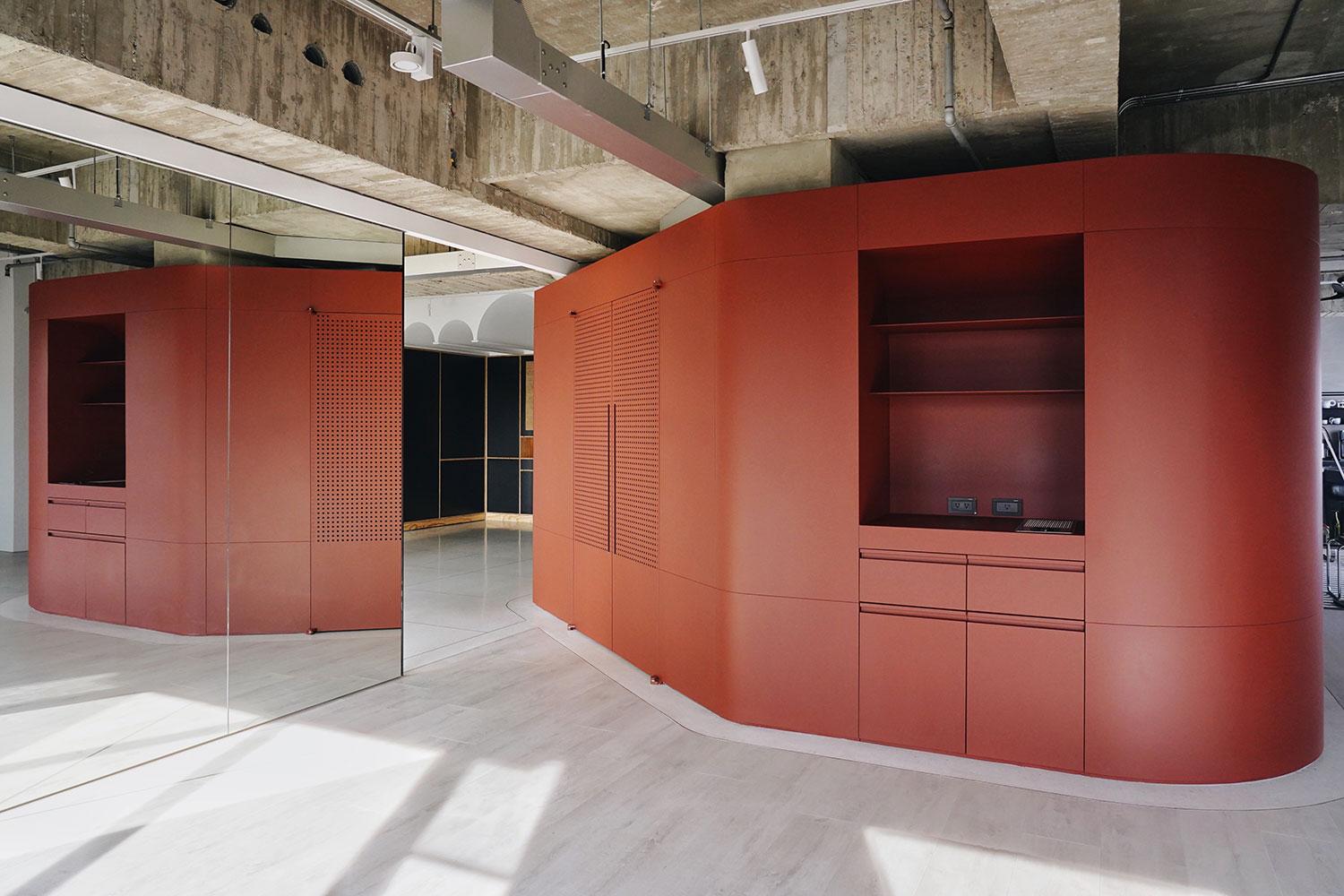 The shape of the display cabinet is cut out according to the angle of natural light. The mirror effect also makes the space seem more spacious and layered.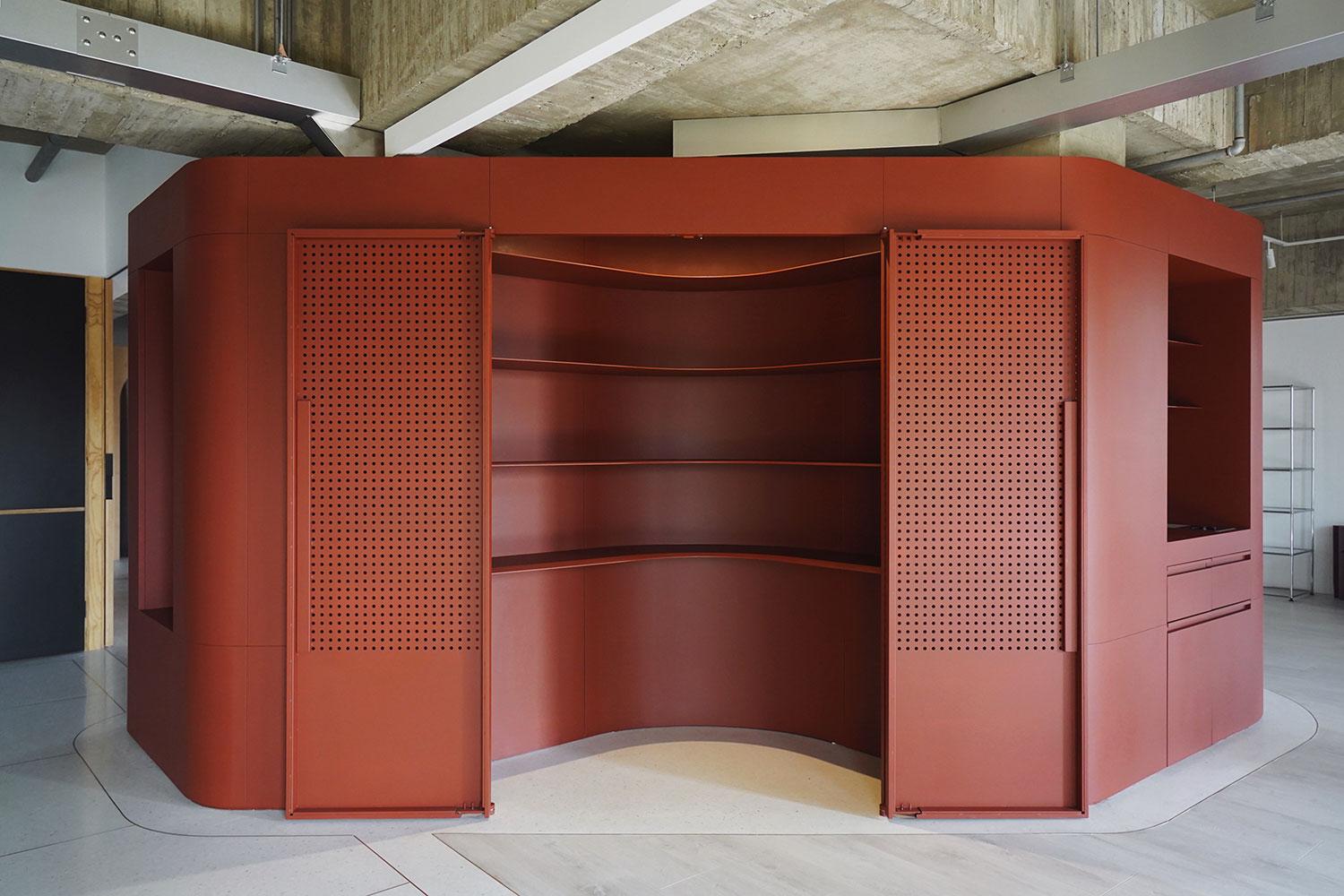 The large display cabinet is also designed with a sliding door to display more collectables. The interweaving of curved contours soften the rigidity of the metal cabinet.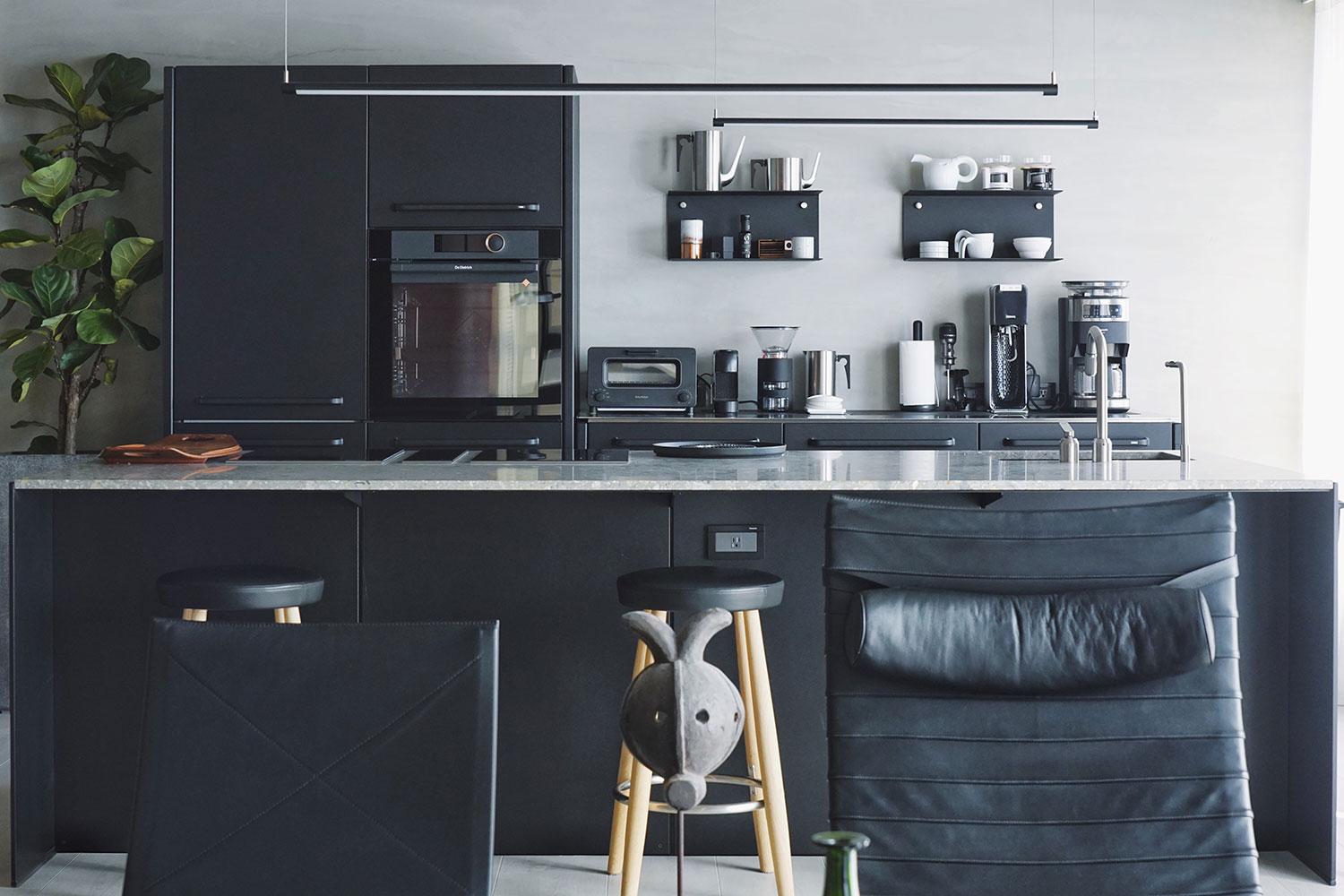 In addition to being able to display the collection, the owner hopes to provide the guests with a feeling of being at home. The designer specially designed the kitchen bar space and the living room to bring out a casual homely vibe.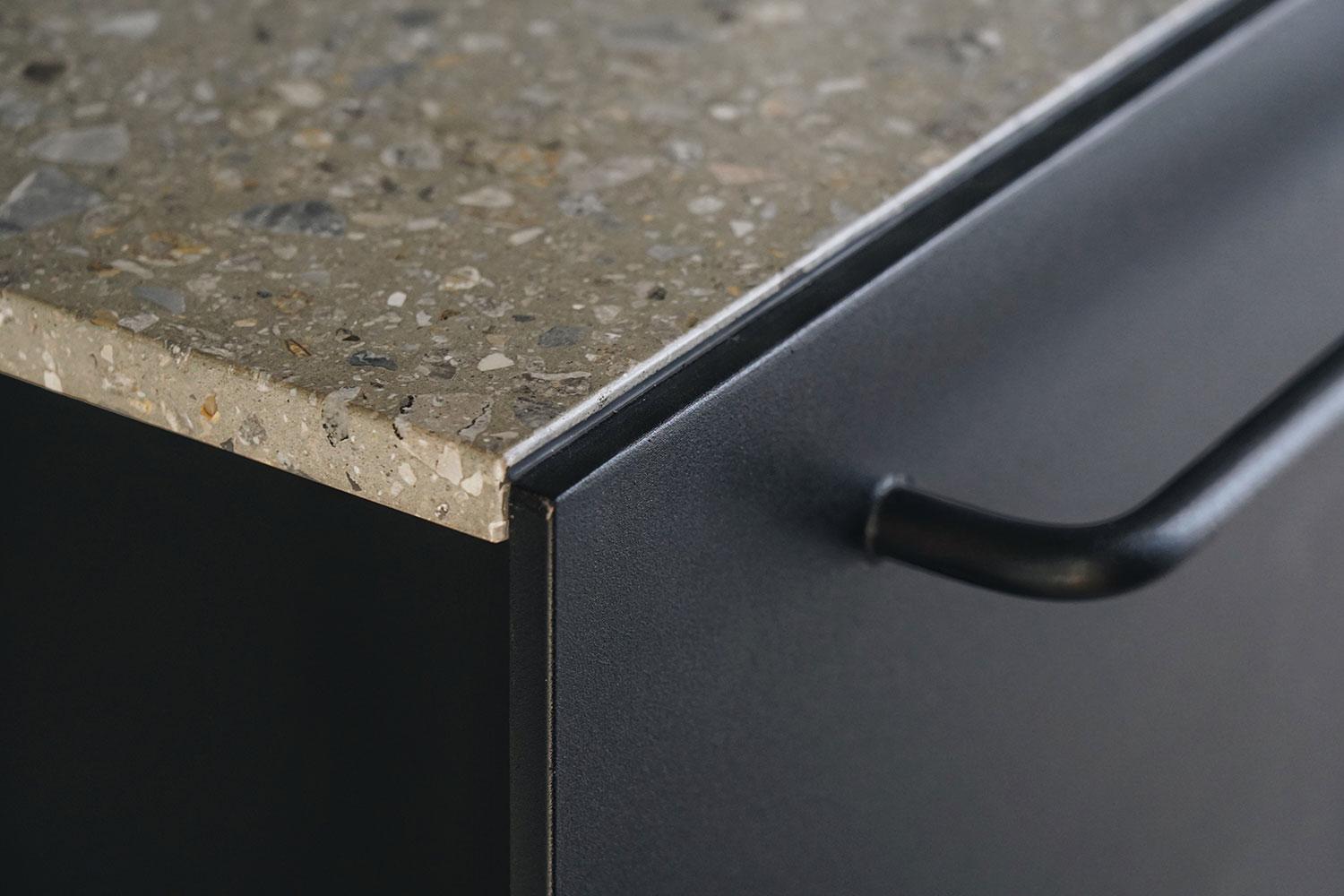 The kitchen countertop uses a combination of terrazzo and metal materials, perfectly blending old and new.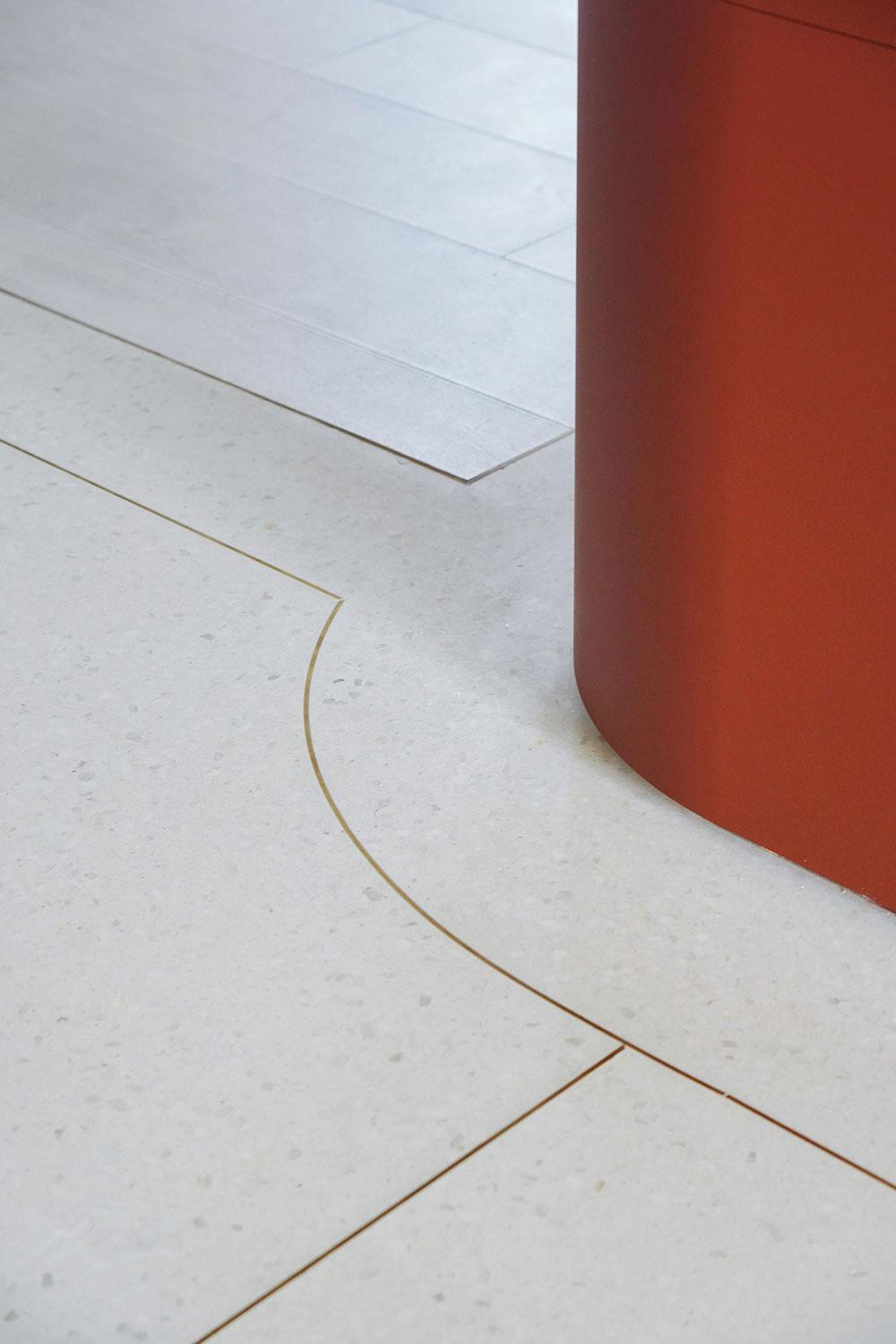 The flooring of the whole area is a combination of terrazzo and wear-resistant wooden floors, with an added quirky touch of using copper wires as a partition.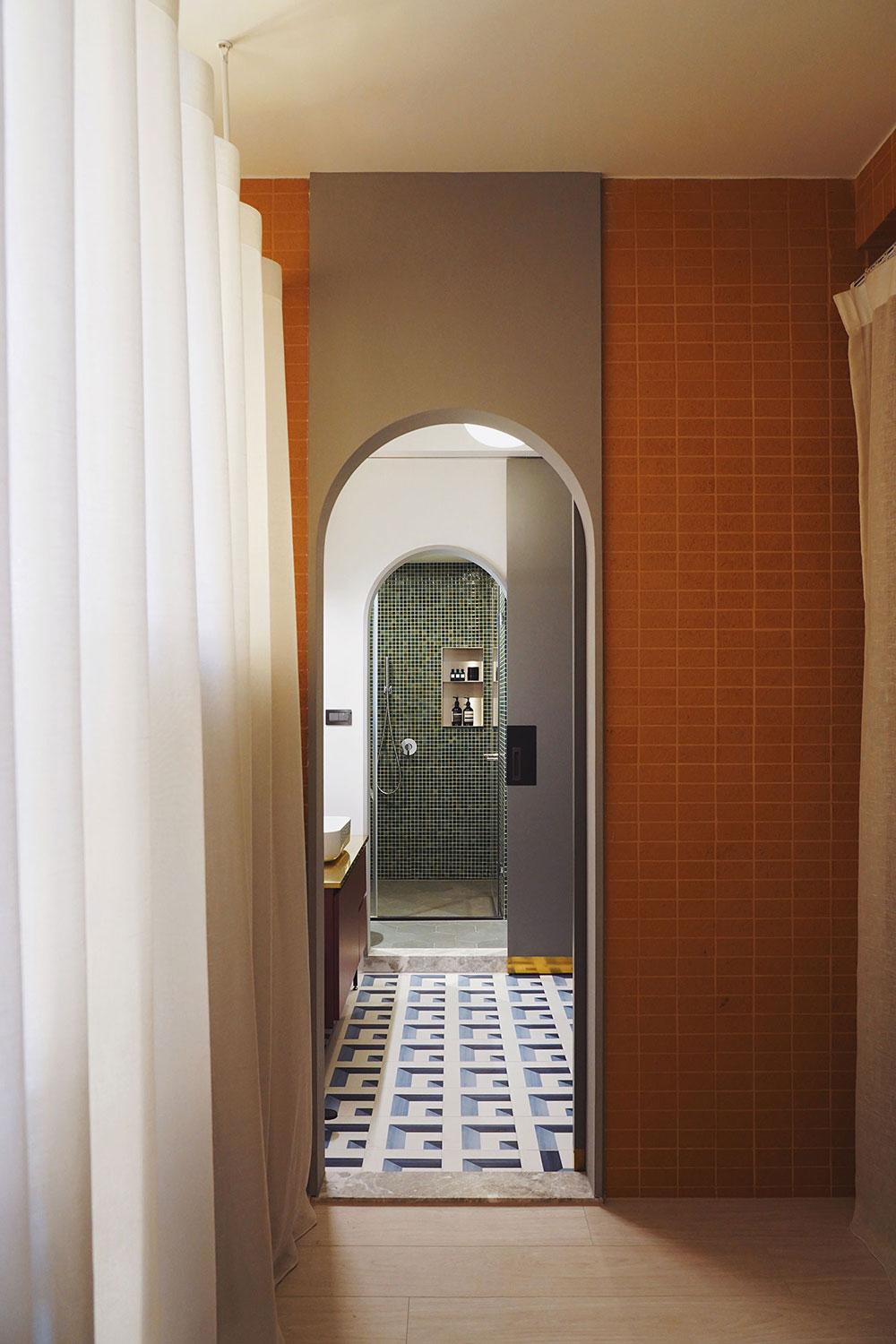 The bathroom area is connected by a series of arches.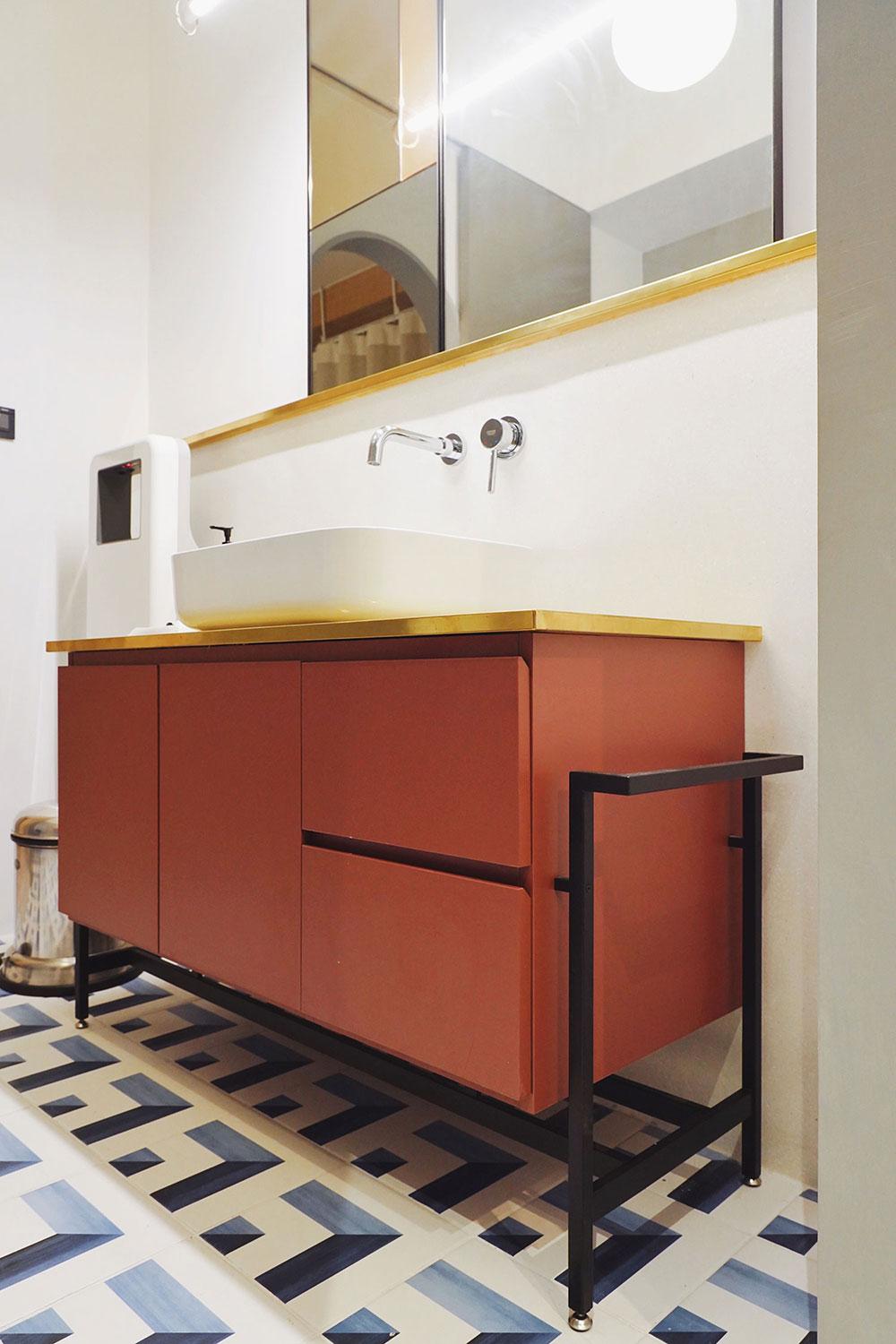 The red colour of the under-mount basin echoes the colour of the external storage cabinet. Combined with the geometric floor, the bathroom is a nod to retro designs.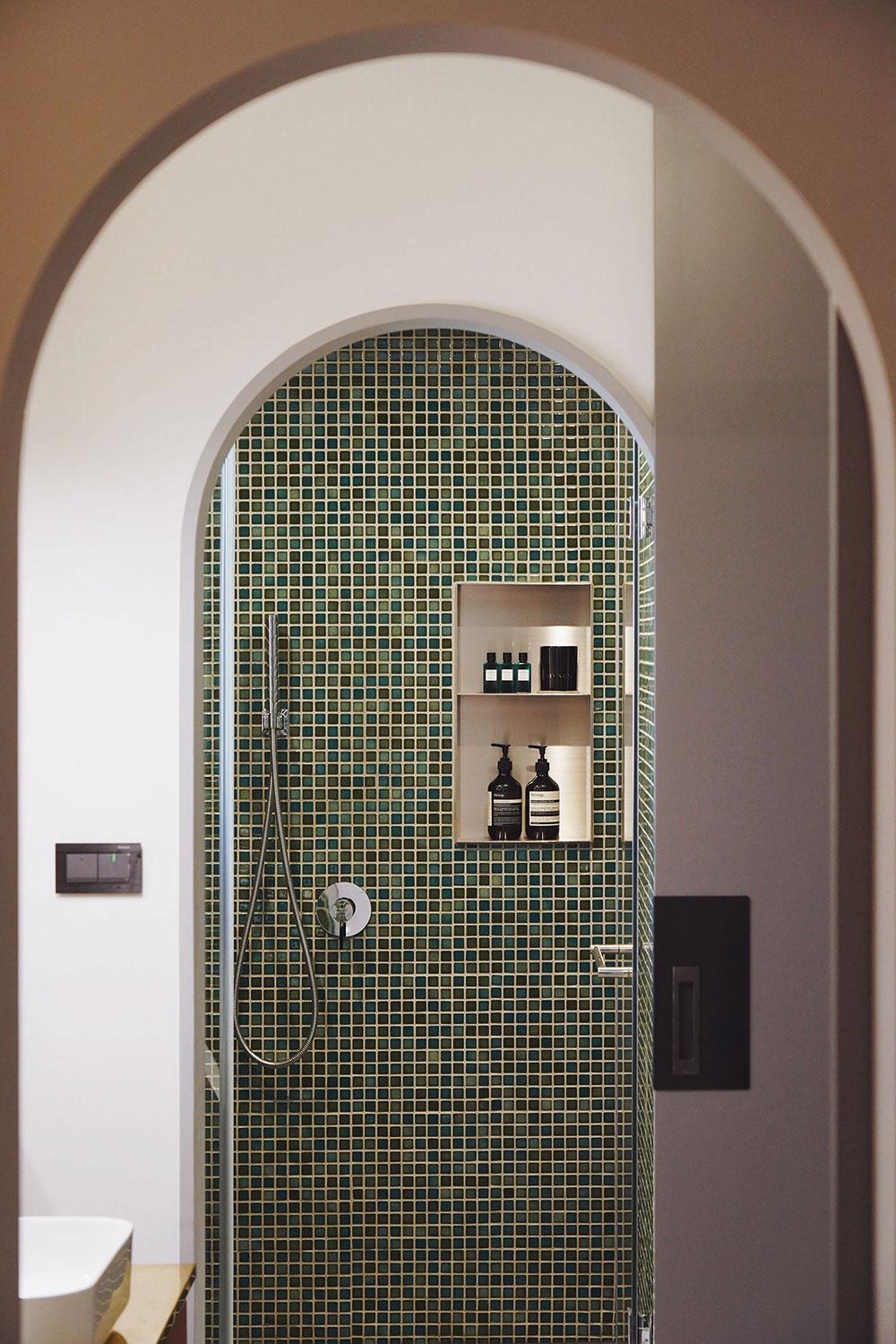 Green mosaic tiles are used in the shower room to evoke a sense of nostalgia, and the contrasting colours on the outside make the space more lively.