And it is precisely that. Hawaii is a thrilling blend of natural beauty and the built environment, where South Pacific, Asian, and European influences collide.
Encompassing an archipelago of eight islands, several atolls, and numerous smaller islets and seamounts in the North Pacific Ocean, the capital Honolulu is on Oahu, the third largest of the islands.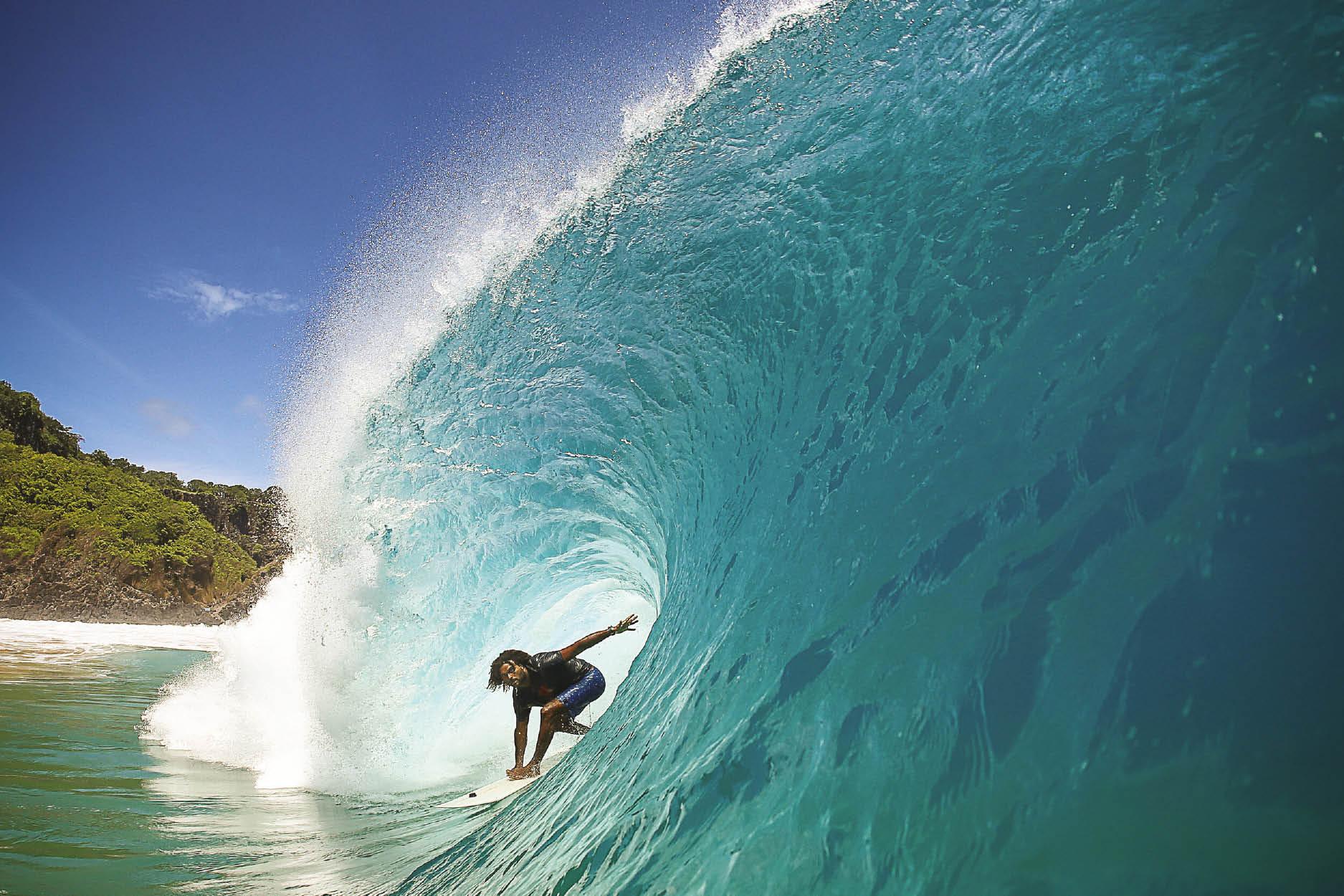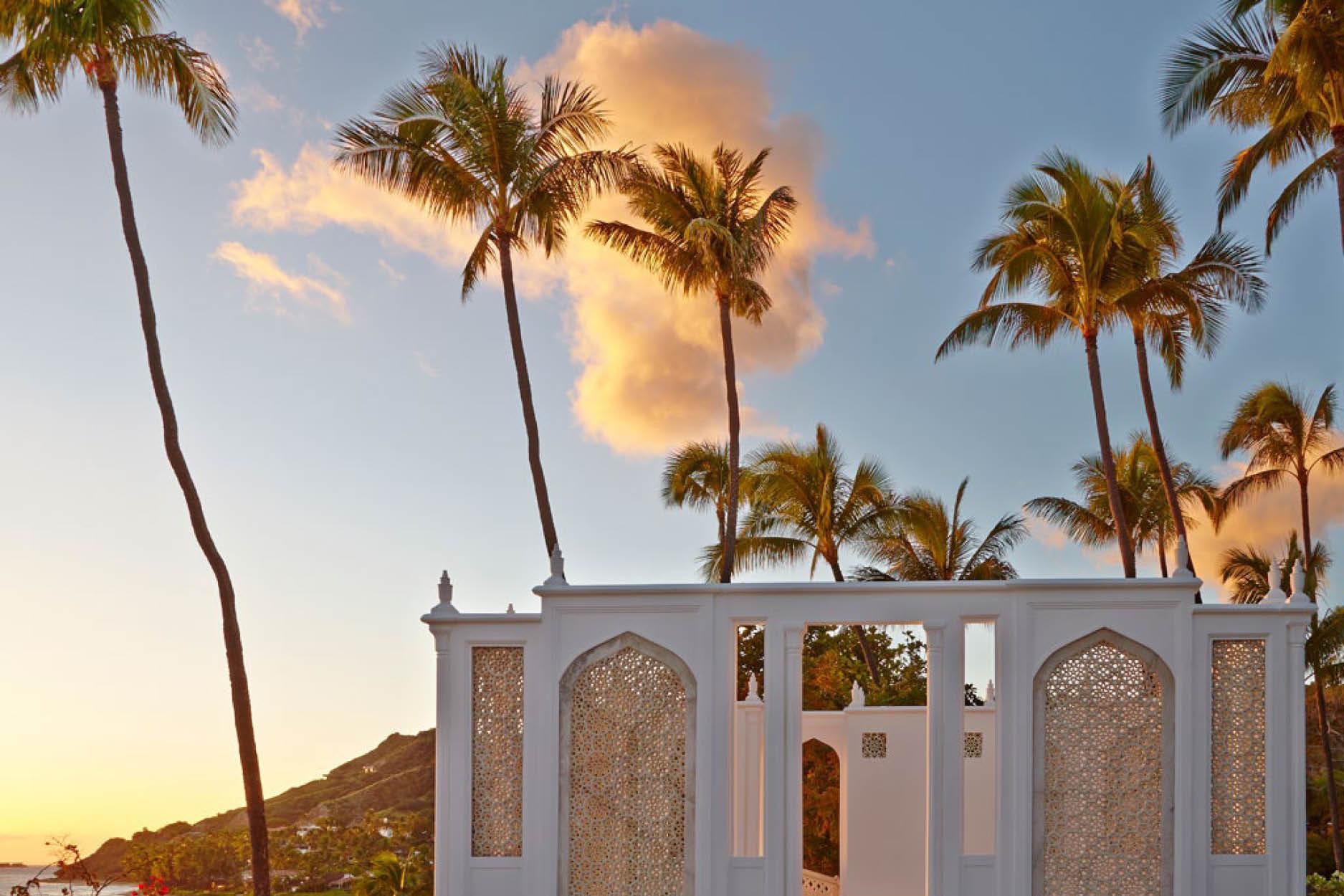 Honolulu and Waikiki
Boasting a gorgeous climate all year round, Honolulu is a modern city with abundant shopping, clubs, bars, and restaurants. Waikiki is a vibrant neighbourhood within Honolulu known for its surf beach. The shoreline and harbour is lined with high rise hotels, and the whole area buzzes after dark with waterside cocktail bars, fine dining, and hula shows. It's also home to a blossoming independent boutique scene with concept stores such as Fishcake and chic vintage and eclectic curiosity shops such as Hound & Quail. As well, the usual suspects Gucci, Bottega Veneta, Yves Saint Laurent, Hermès, etc, can all be found on Luxury Row. Surprisingly it's also an architectural time capsule of mid-century modern architecture, with several masterfully preserved modernist gems still standing despite rampant development on the island.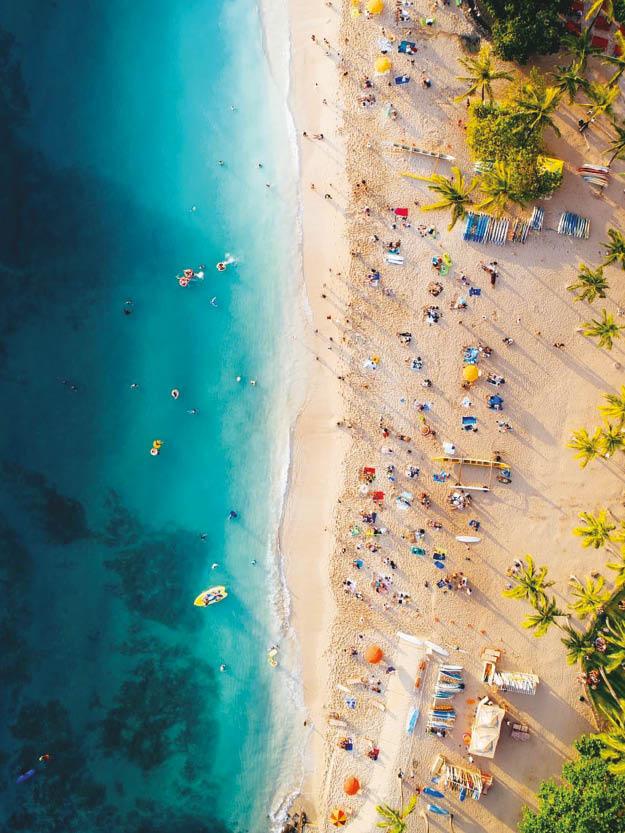 The streets behind Honolulu's shoreline, stretching from Kaka'ako to Chinatown, were once home to industrial warehouses, and a red-light district. It's now the island's hip, creative neighbourhood - juice bars, coffee bars, and casual eateries serving craft beer and Hawaiian farm fare fill the streets, along with some impressive street art from the likes of Shepard Fairey American contemporary street artist.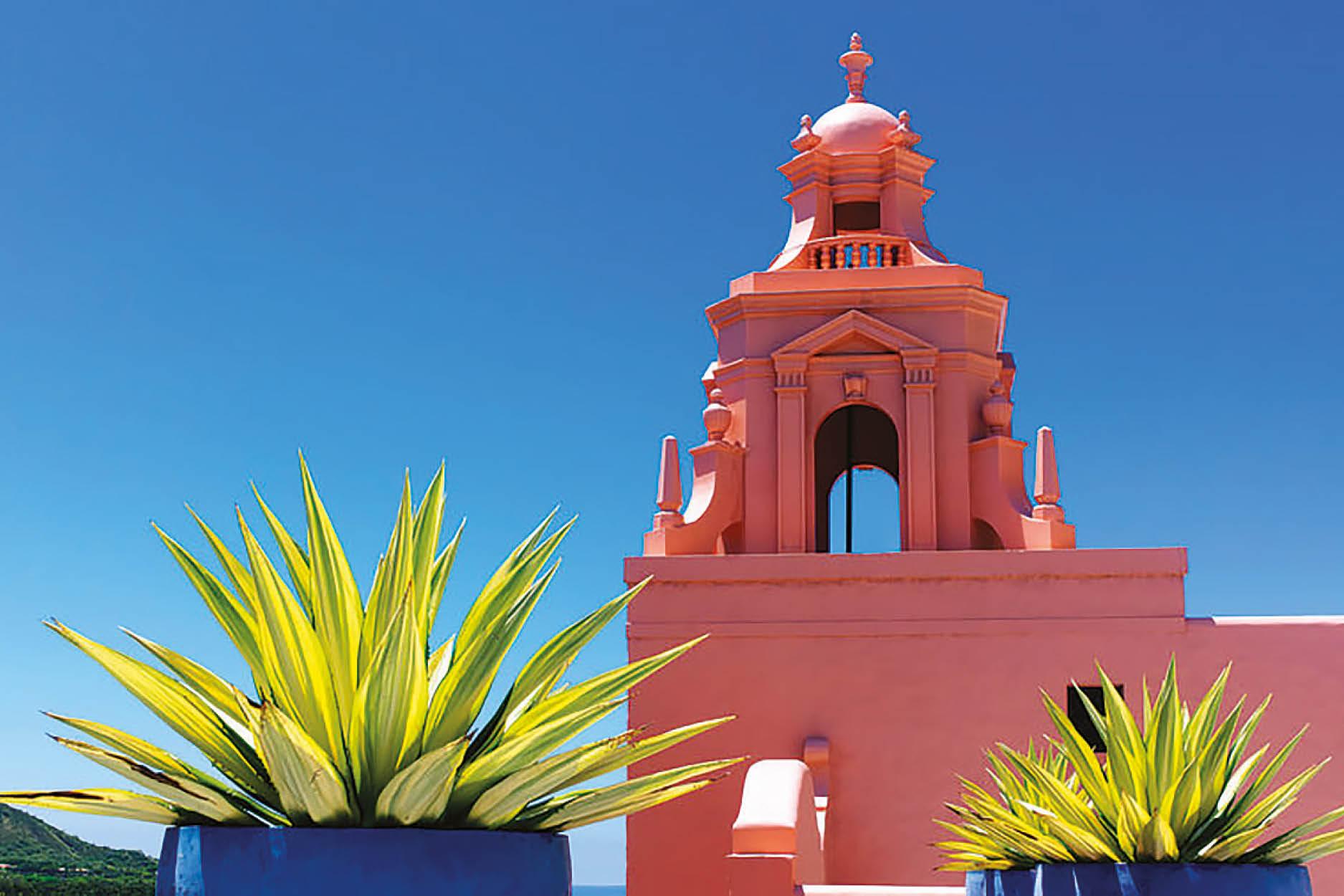 Architectural gems worth visiting include Vladimir Ossipoff's Liljestrand House built in 1952 and his iconic IBM Building with its distinct honeycomb grille built in 1962. American heiress Doris Duke's Shangri La Mansion boasts one of the largest collections of Islamic Art in the world.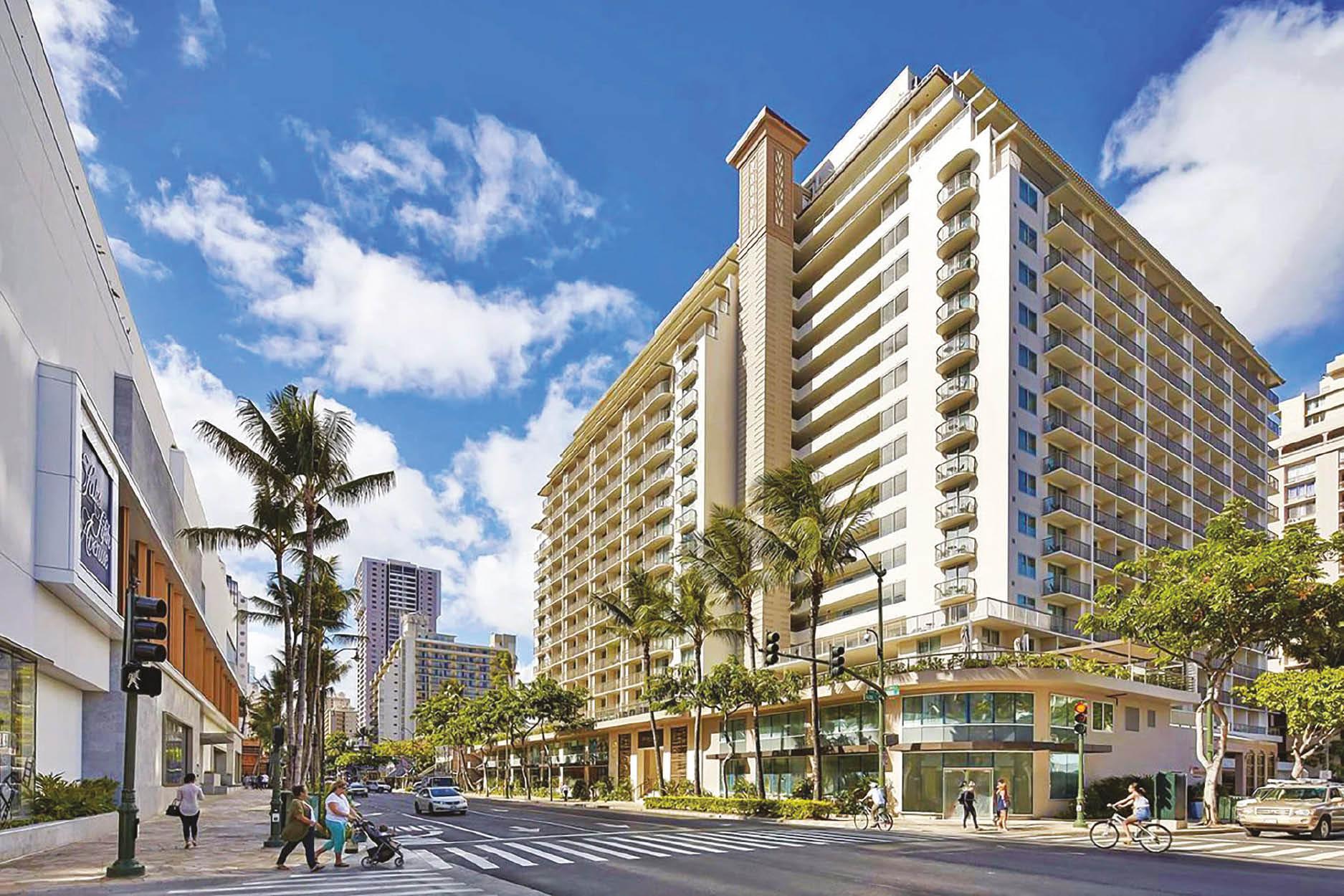 The Contemporary Museum of Art, meanwhile, is based in one of Hawaii's most historic homes with garden courtyards and panoramic views of Diamond Head.
Island Exploration
The island of Oahu is made up of five regions; Honolulu, the Windward Coast, Central Oahu, the Leeward Coast, and the North Shore. It will take around 4 hours to drive around the island.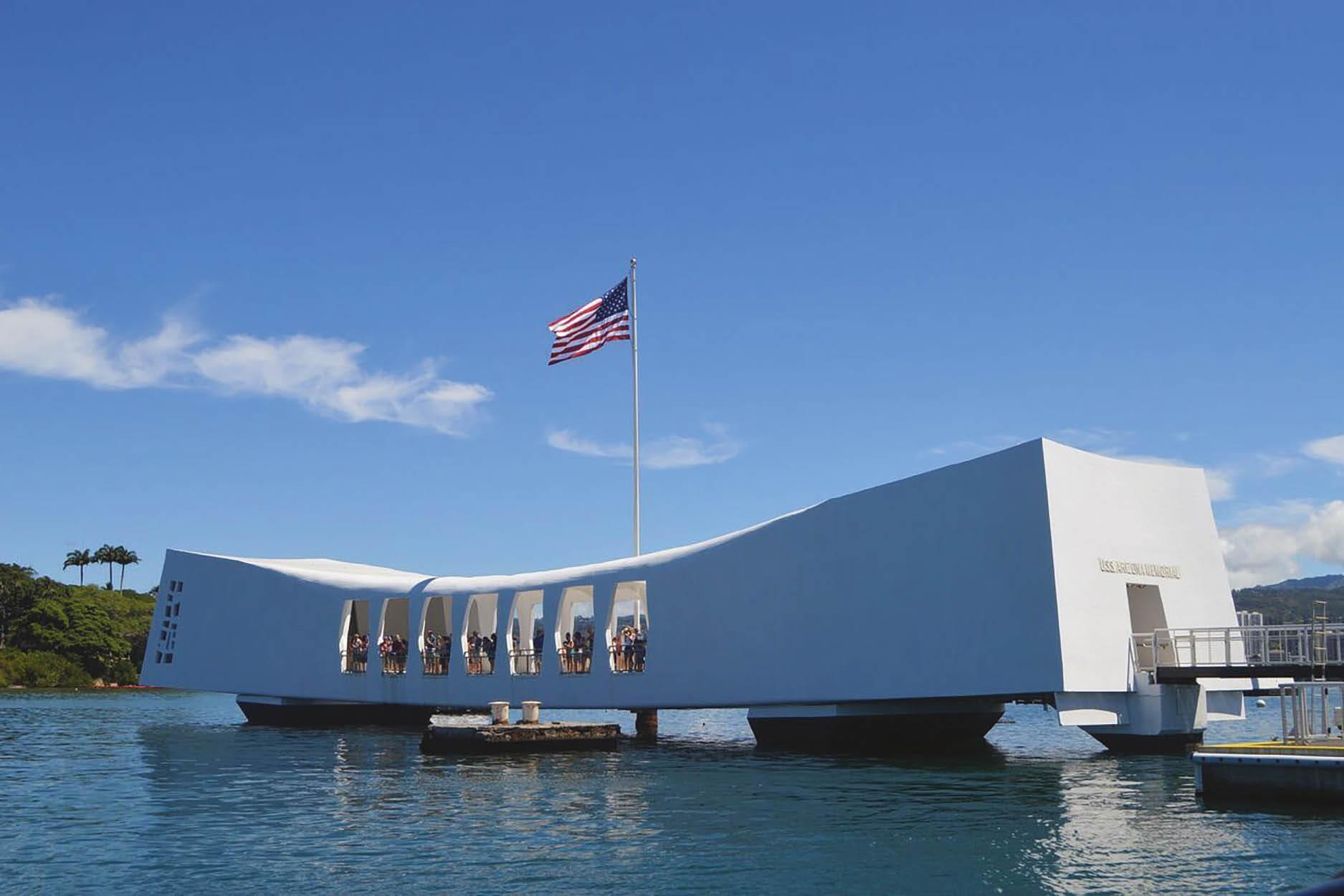 Oahu's verdant Windward Side is a 30-minute drive from Waikiki that leads to shallow turquoise waters and white-sand beaches. The distinctive islets are Mokolii (nicknamed "Chinaman's Hat") and the twin Mokulua ("the Mokes"). Besides enjoying beach time, you can rent a kayak in Kailua or visit the botanical garden in Kan. Kailua Bay and Lanikai are two of the most beautiful beaches on the island.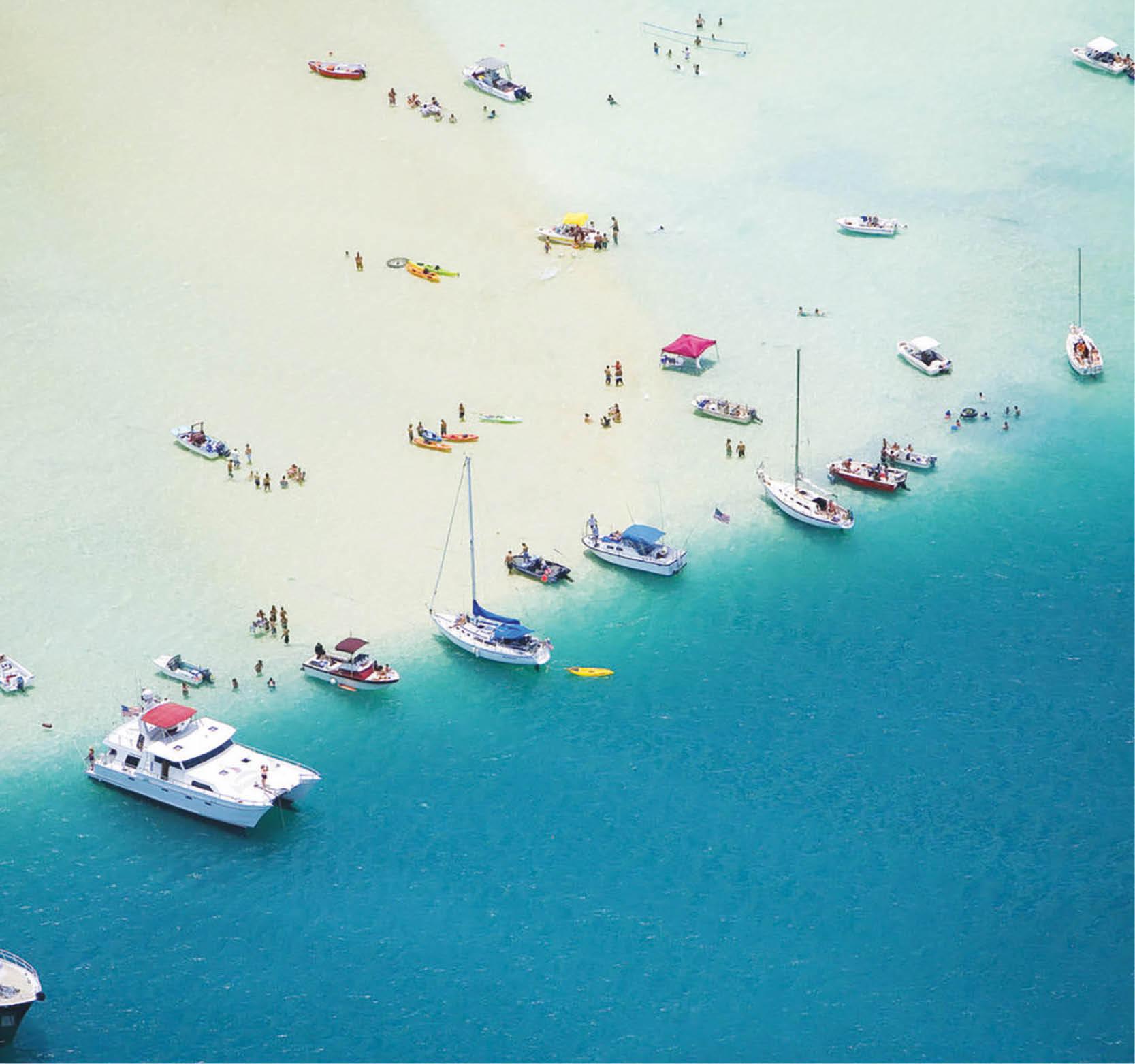 The North Shore is made up of lush mountain forest reserves, and miles of beaches, with spectacular surfing, turtle-dotted snorkel sites, and the famous shrimp trucks at Kahuku. Here too, you'll find the Waimea Falls Park & Botanical Gardens in Waimea Valley and the quaint shops of Haleiwa and Waialua.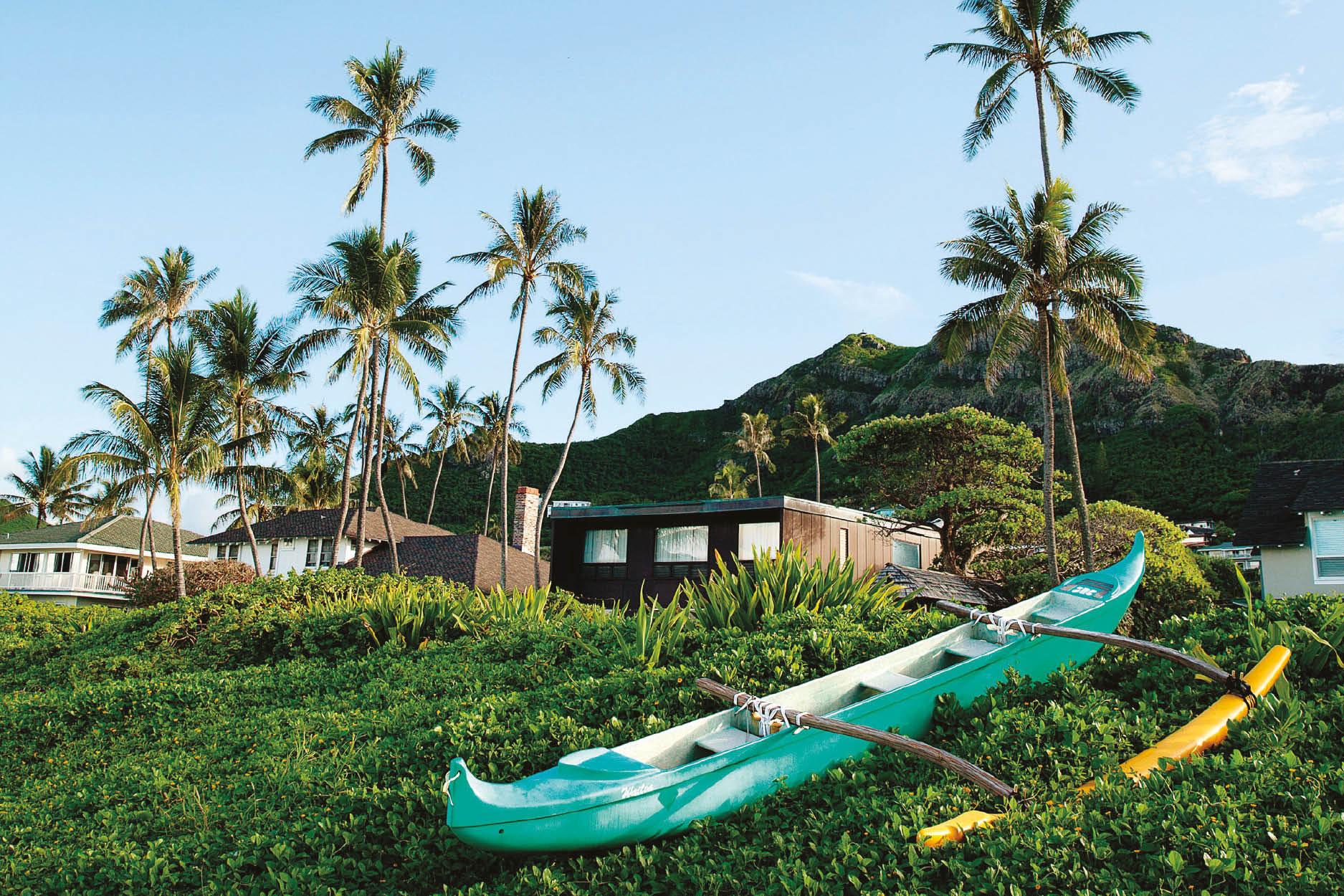 Oahu is also home to the best board shapers, such as craftsmen Todd Pinder, Mitsu Matsushita, and Cippy Cabato, who work independently out of garages. Surf Garage is the place for the best vintage boards.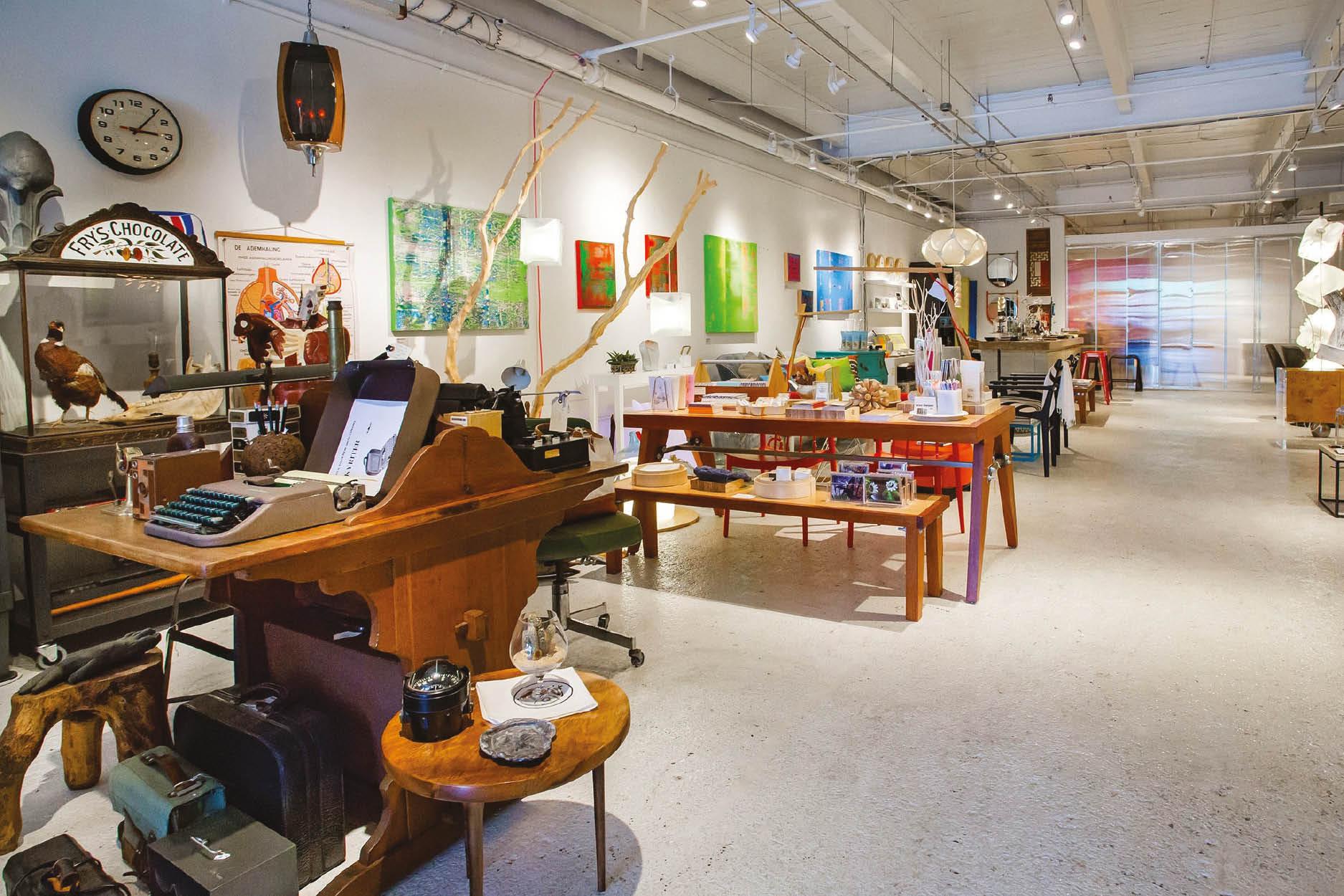 The Honolulu Hotel Low-Down
For a laid back mid-century modern aloha, head to the Laylow, Autograph Collection Hotel. Hideout Coffee Bar, for barista-crafted concoctions and the Hideout Restaurant and lanai [terrace], is the place to sip cocktails and enjoy light bites in a tropical modernist jungle. The saltwater pool with its wrap-around Brazilian hardwood deck is a cool place to chill and indulge in a complimentary ukulele lesson. Set amid the hustle and bustle of Honolulu's shopping and foodie hotspots, it is only five minutes walk to Waikiki Beach.
Herbie Fletcher's "Wrecktangle", an installation of broken surfboards signed by top surfers Kelley Slater and Mick Fanning, dominates the lobby of the modernist Waikiki Hotel. There's a great poolside bar with full harbour and sea views for sundowners, and chilling. Evenings get a great start or end behind the library wall that magically opens, revealing the hotel bar each evening.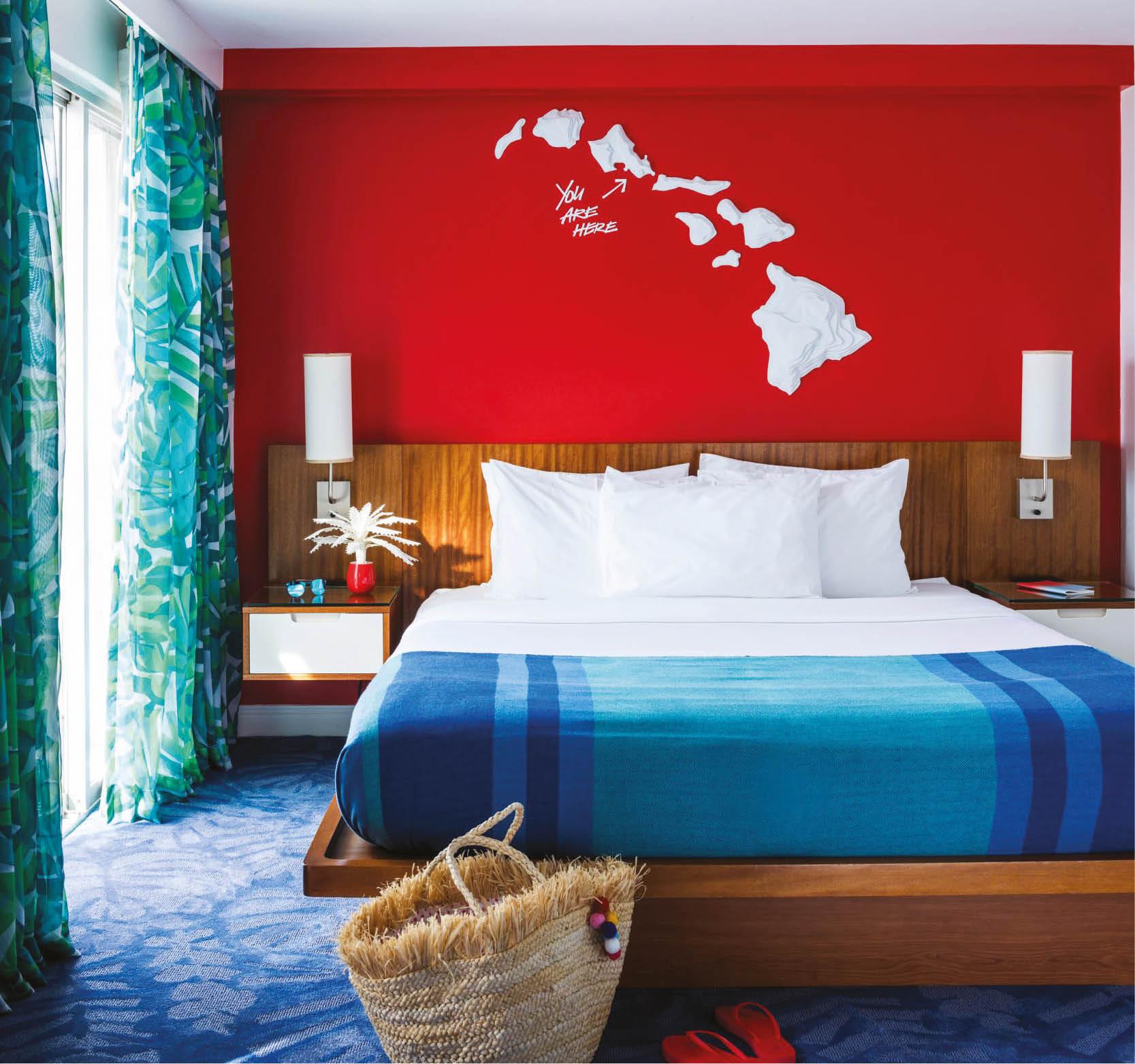 The Surfjack Hotel and Swim Club is all about the 1960s beach culture with a groovy, retro atmosphere and design. Home to over 25 collaborators whose pieces are a collective, it has been curated by design studio, the Vanguard Theory. A calligraphed message at the bottom of the pool reads, "Wish You Were Here", its lettering by local artist Matthew Tapia. Works from Honolulu's most creative minds adorn the hotel: a living fern installation by local plant shop extraordinaire, Paiko, a triptych mural by Brendan Monroe, and handmade wallpaper by Andrew Mau and Nico Made. Oahu-born and raised Mark Chai is an award-winning artist of Hawaiian-Chinese descent who concieved the incandescent lighting fixtures into flowing curves illuminating the Surfjack Hotel & Swim Club's signature restaurant, Mahina & Sun's.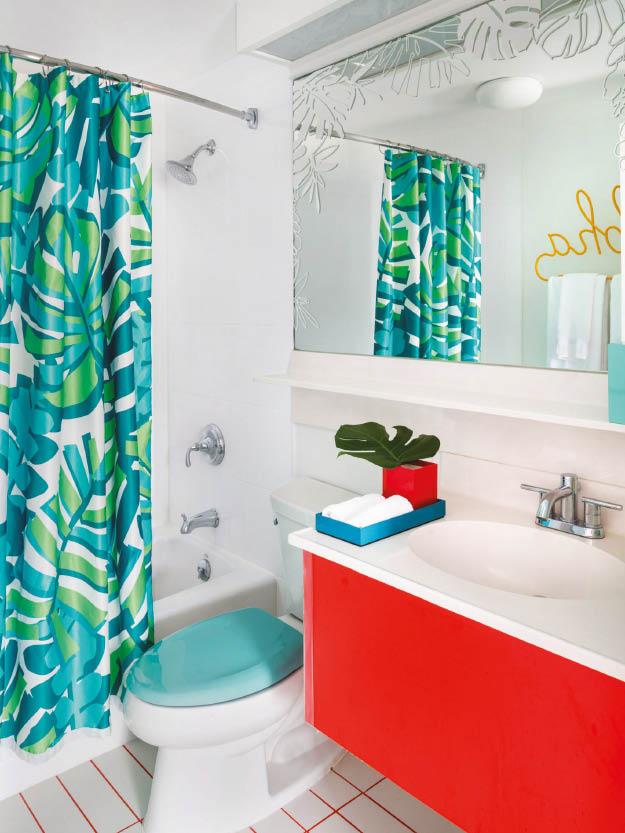 (Photography: All courtesy Images)
***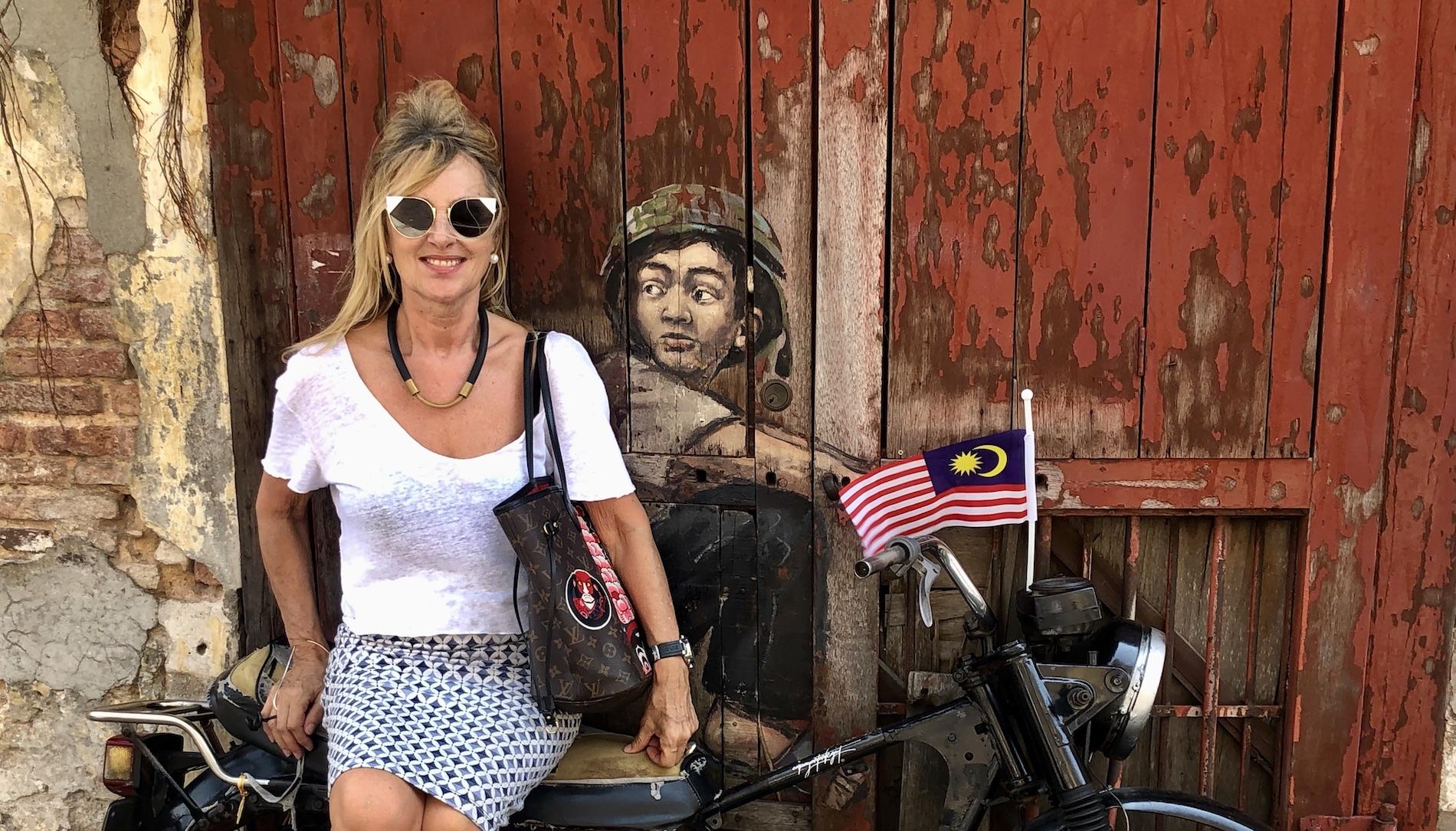 Anji Connell is an interior architect, garden designer and self-proclaimed nomad who regularly writes about art, design, lifestyle and travel from her globe-trotting adventures. Known for her bubbly persona and even more exuberant sense of style, Anji's portfolio spans everything from interior styling to furniture and landscape design for some of the world's most beautiful spaces. For now, you will find her @anjiconnell_acidplus and anjiconnellinteriordesign.com bingeing on future travel plans from her designer chair.