Tracing their history as far back as millennia ago, caves have been – and still are for some – the most primitive and natural homes for human beings.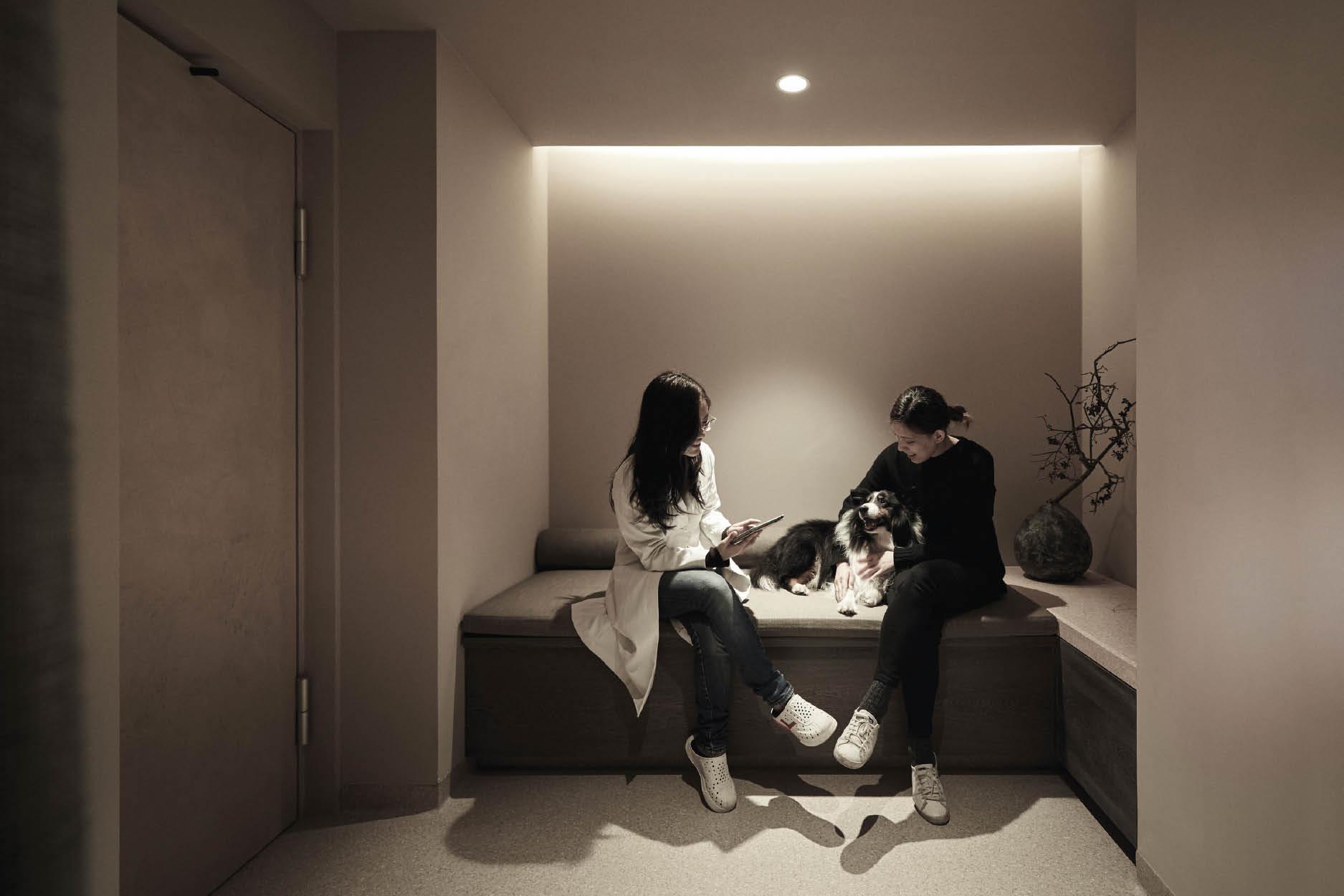 Cocoons made out of earth's soil, their warm hues and unpolished textures evoke an intrinsic sense of security and belonging in the animals and humans who come in contact with them. Nestled on Heping East Road in Taipei's Daan District, a veterinarian hospital that was formerly an old bookstore – where smells of paper remain – has captured in its environment that same mystical connection and organic allure.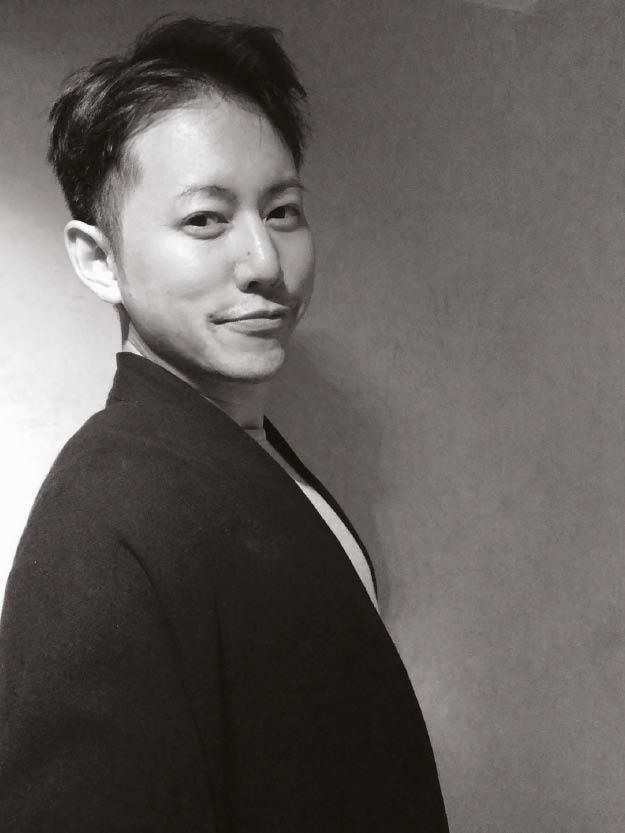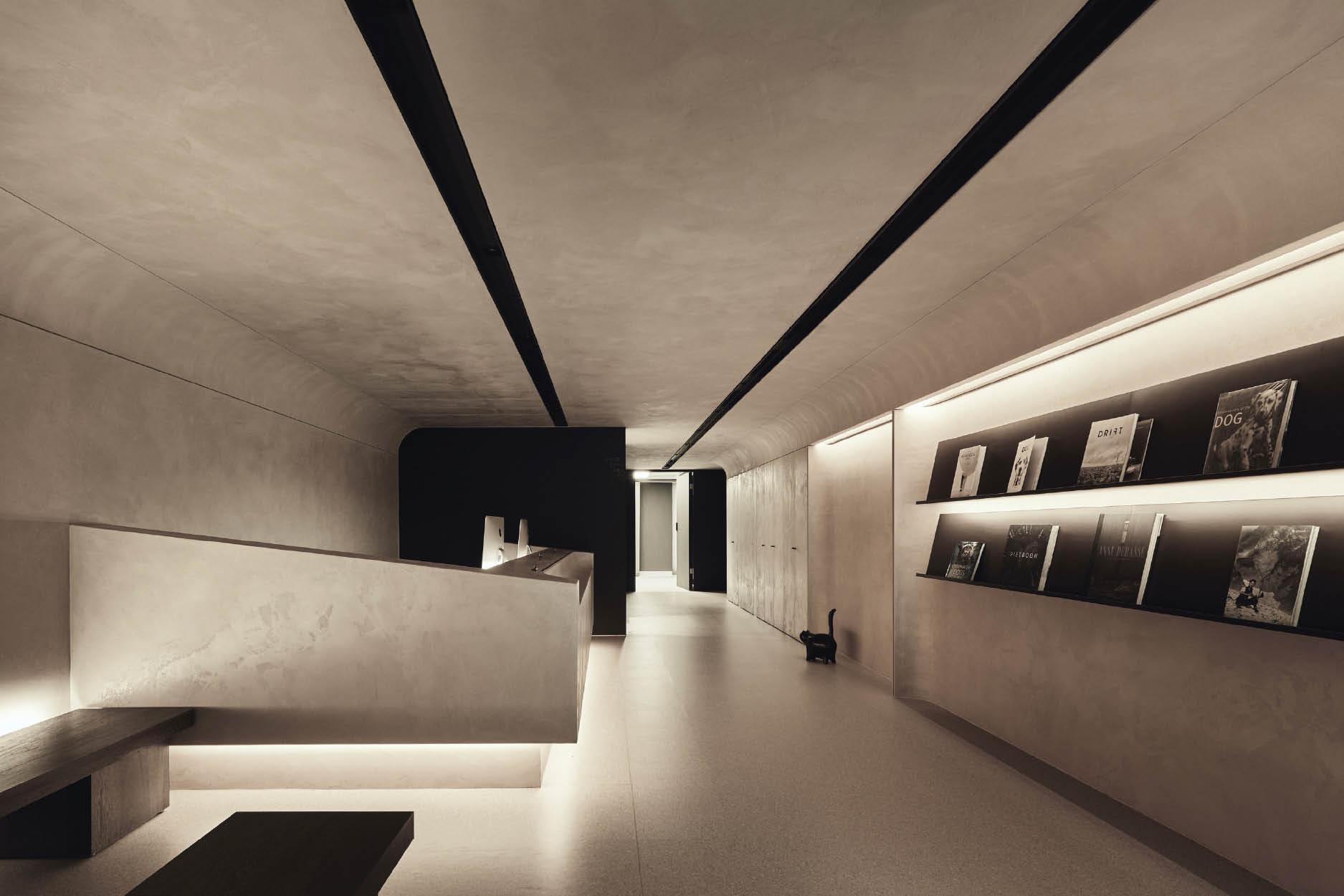 Inspired by a deep reverence for life, the owner of Chuan Animal Hospital had wanted to conceive a haven in which pet owners and their furry children can go about their various appointments within an utterly safe and calming environment. This sincere intention deeply touched interior designer Daniel Hu, who set out to translate the owner's altruistic passion into the hospital's aesthetic. Scroll through the gallery below (Photography: Hey! Cheese) to find out more about this innovative space: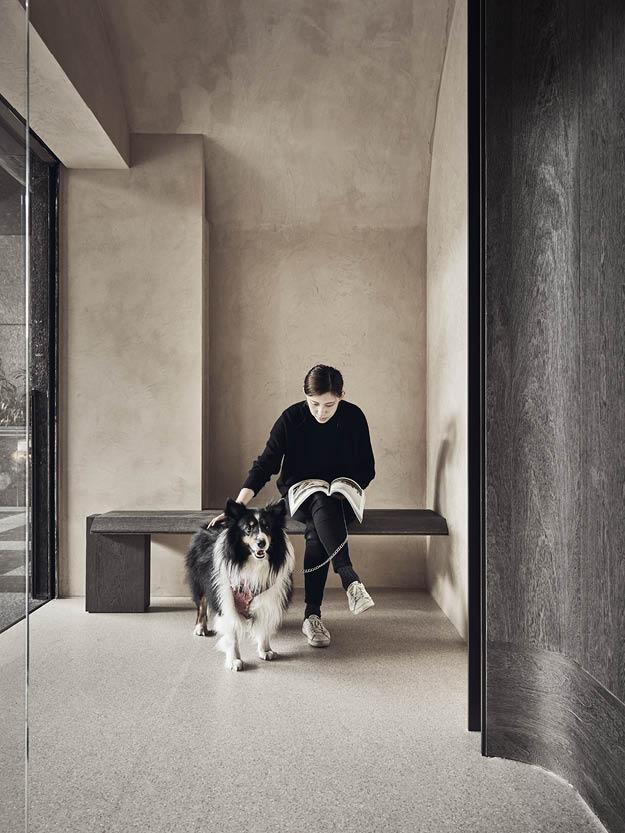 Taking into consideration the uneasy and anxious emotions of those who visit the institution, he and his team at Daniel Hu Interiors especially made it a point to create an environment that helps to foster calmness and ease worry.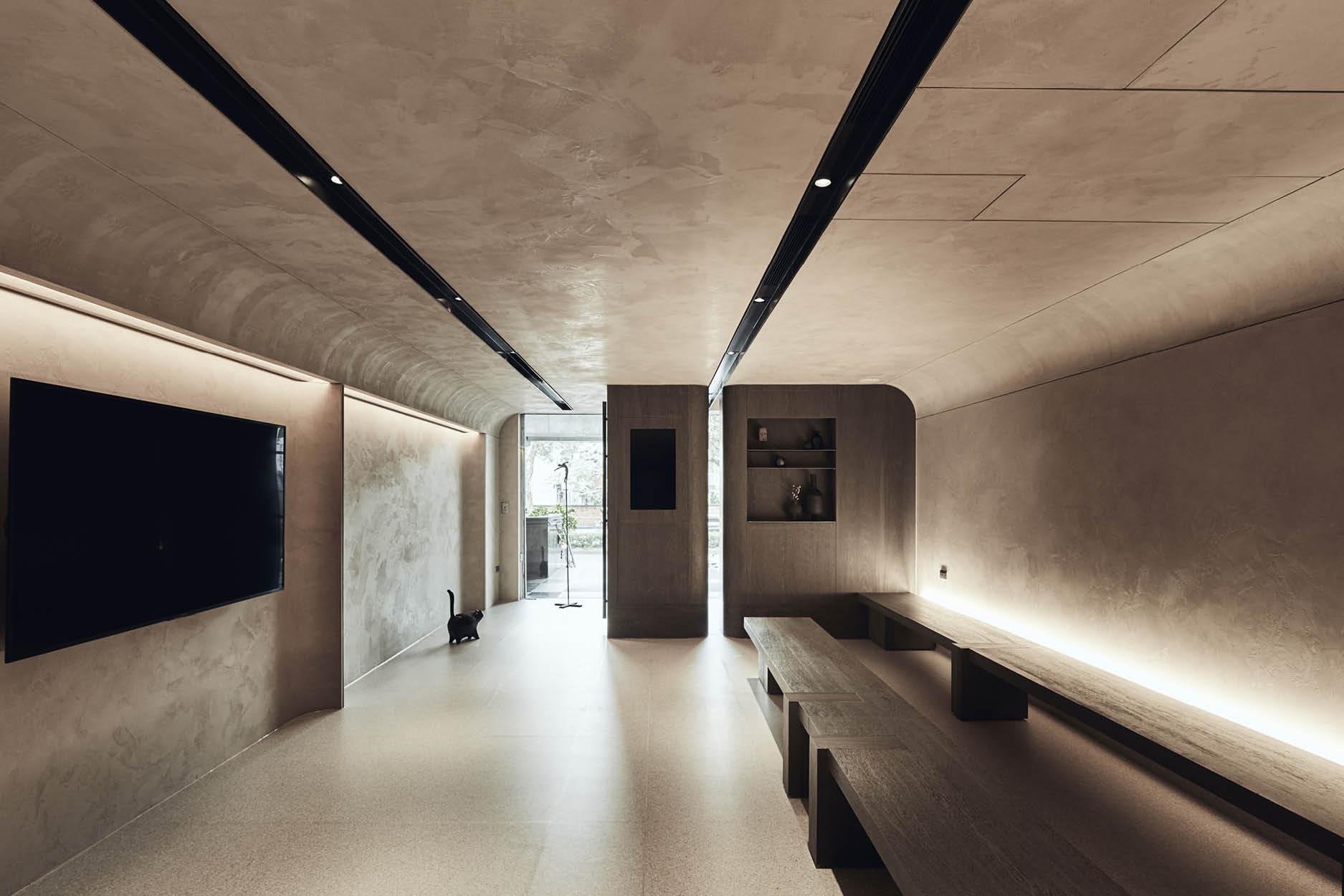 Contrary to a typical hospital that often places a priority on one's physical disposition, Chuan Animal Hospital simultaneously looks to relieve the emotional pain of its visitors; while the former can be treated by professional physicians, the latter can be accomplished through a thoughtfully designed atmosphere.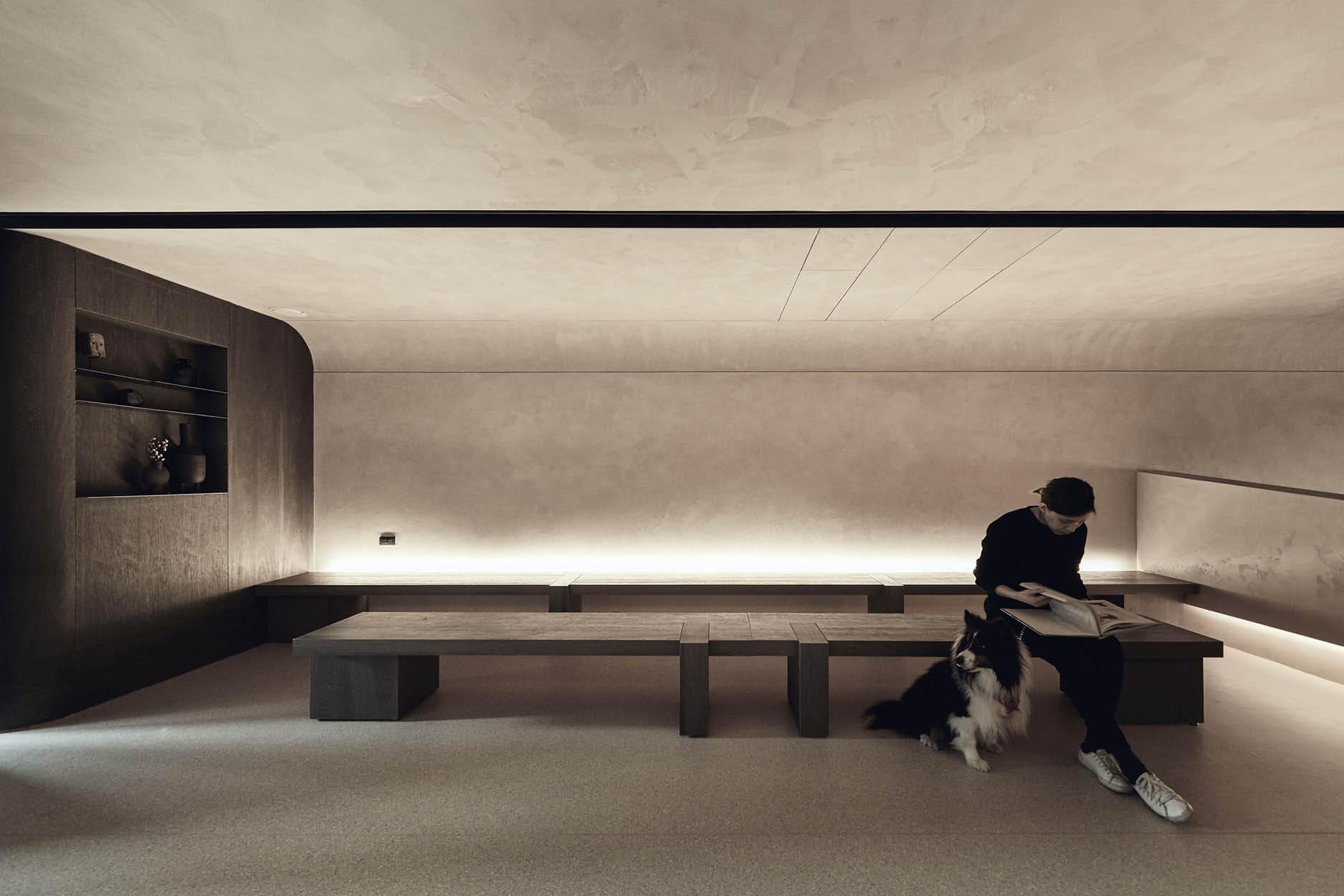 Daniel drew inspiration from the organic, primitive nature of caves to conceive the Chuan Animal Hospital.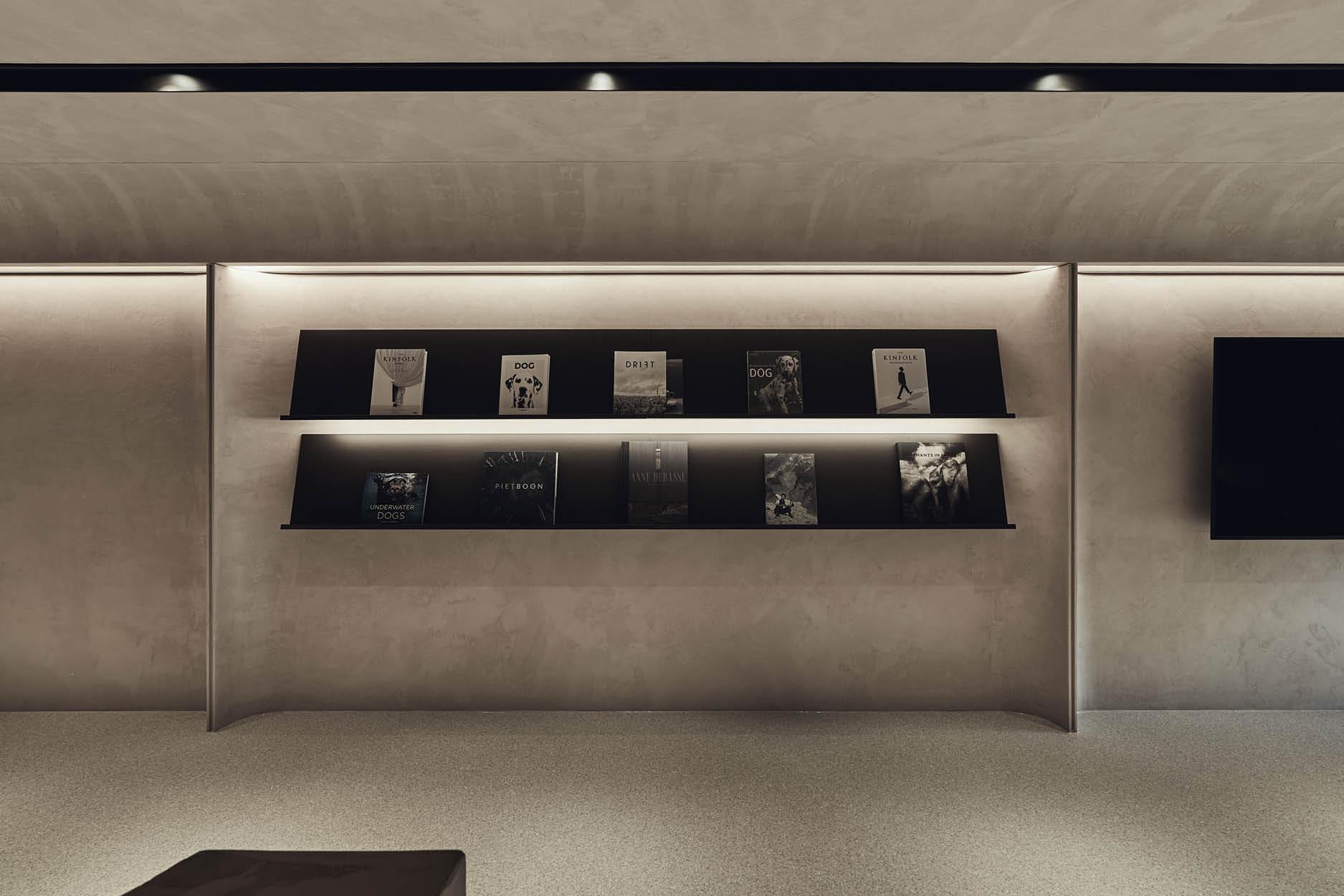 As such, Daniel turned to the magical power of light, using a masterful play on illumination – from the brightness of a fixture to the precise angle it is directed towards – to transform proportions and cast a poetic serenity over the hospital much like that of a meticulously lit church.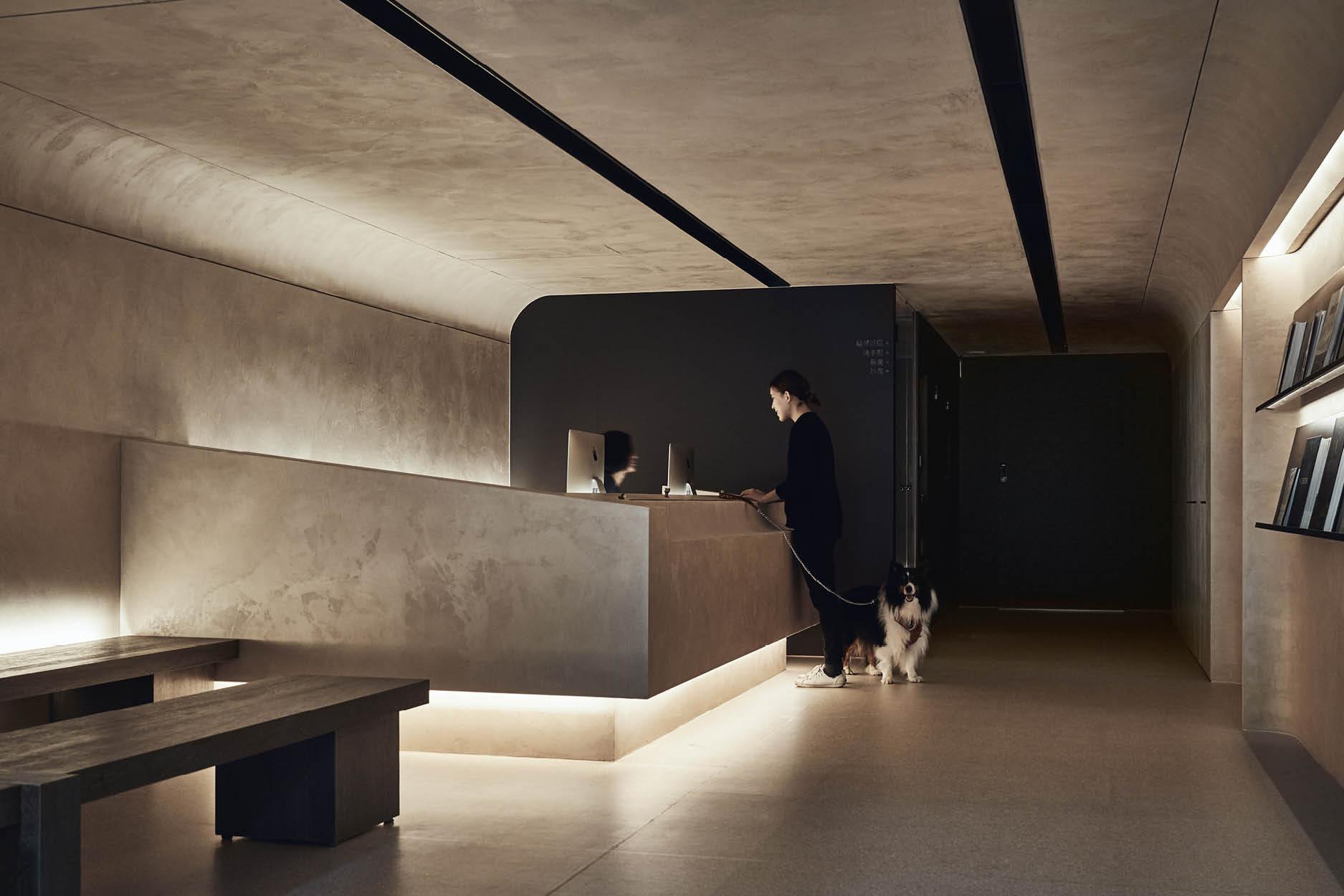 Just as important are the many arcs and curves imbuing the architecture that were inspired by the sinuous nature of caves; polished naturally by hand, these soft lines framing the ceilings and meandering hallways eliminate any touch of austerity and stiffness within the space – and in turn, the hearts of its visitors.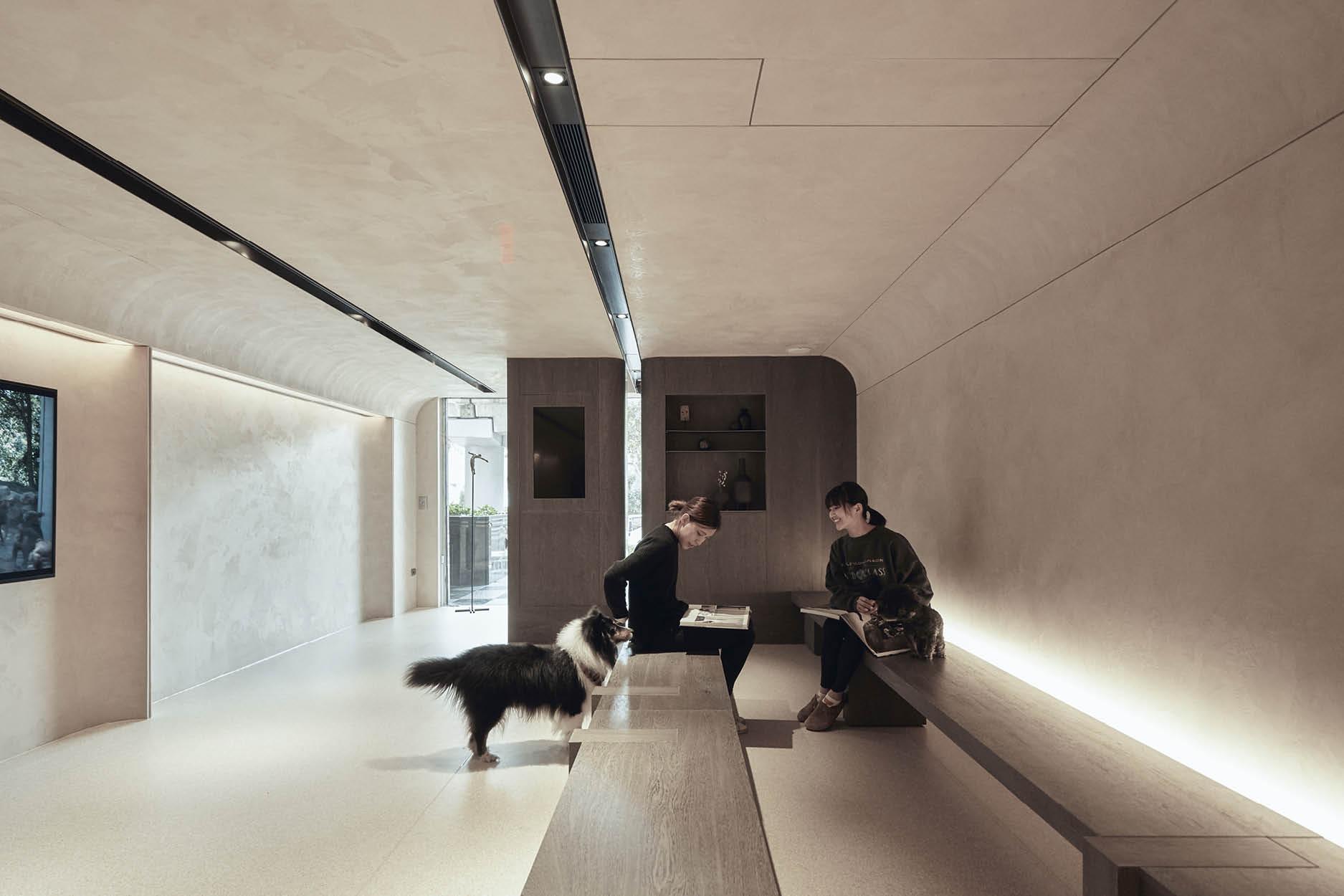 The entrance is framed by a low beamed arch, through which a deep and intimate environment slowly unfolds; the depth of the interiors perfectly accentuating the visually layered design of the cocoon.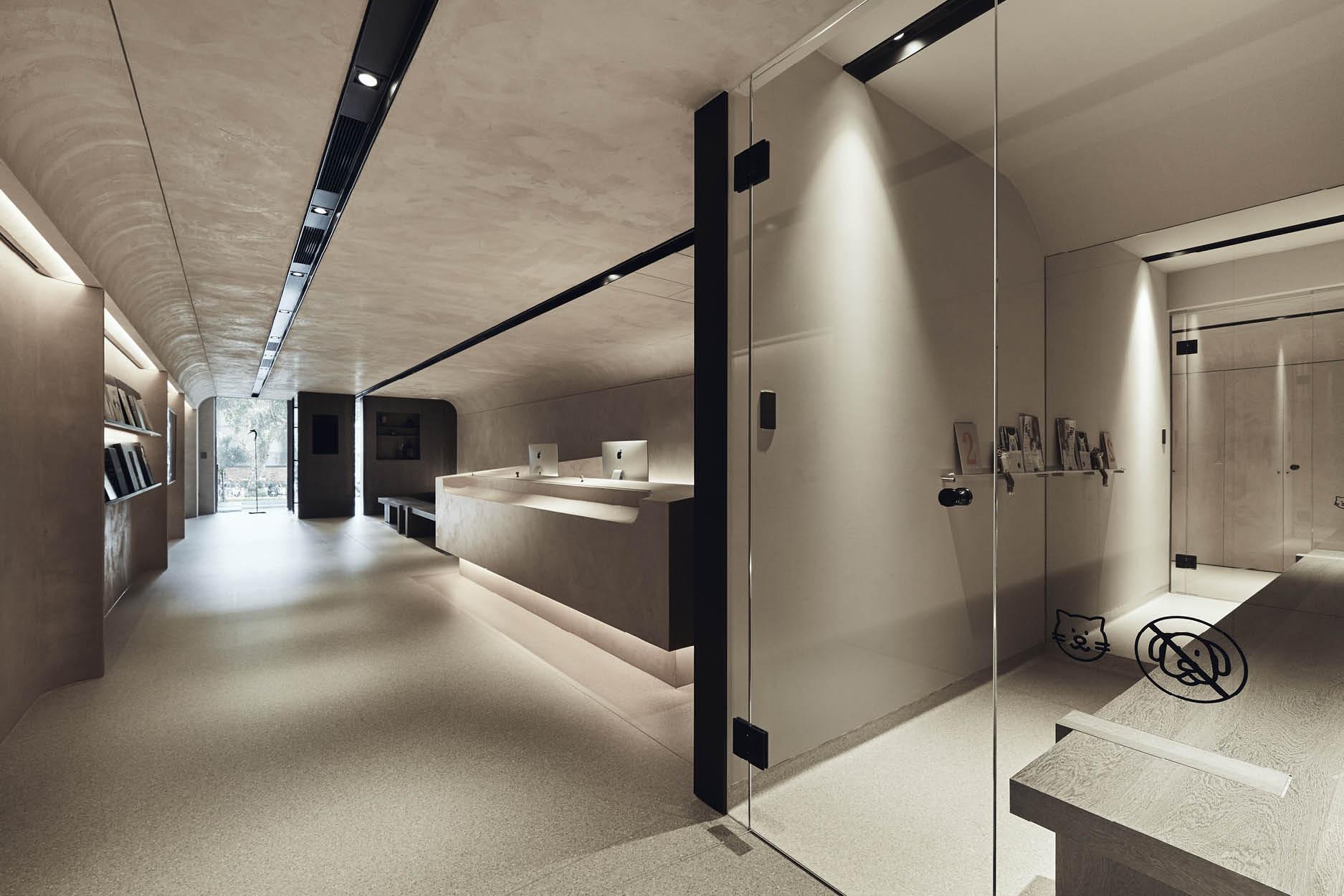 From lighting to material selection, the interiors are impeccably crafted to conjure a sense of calm and creativity.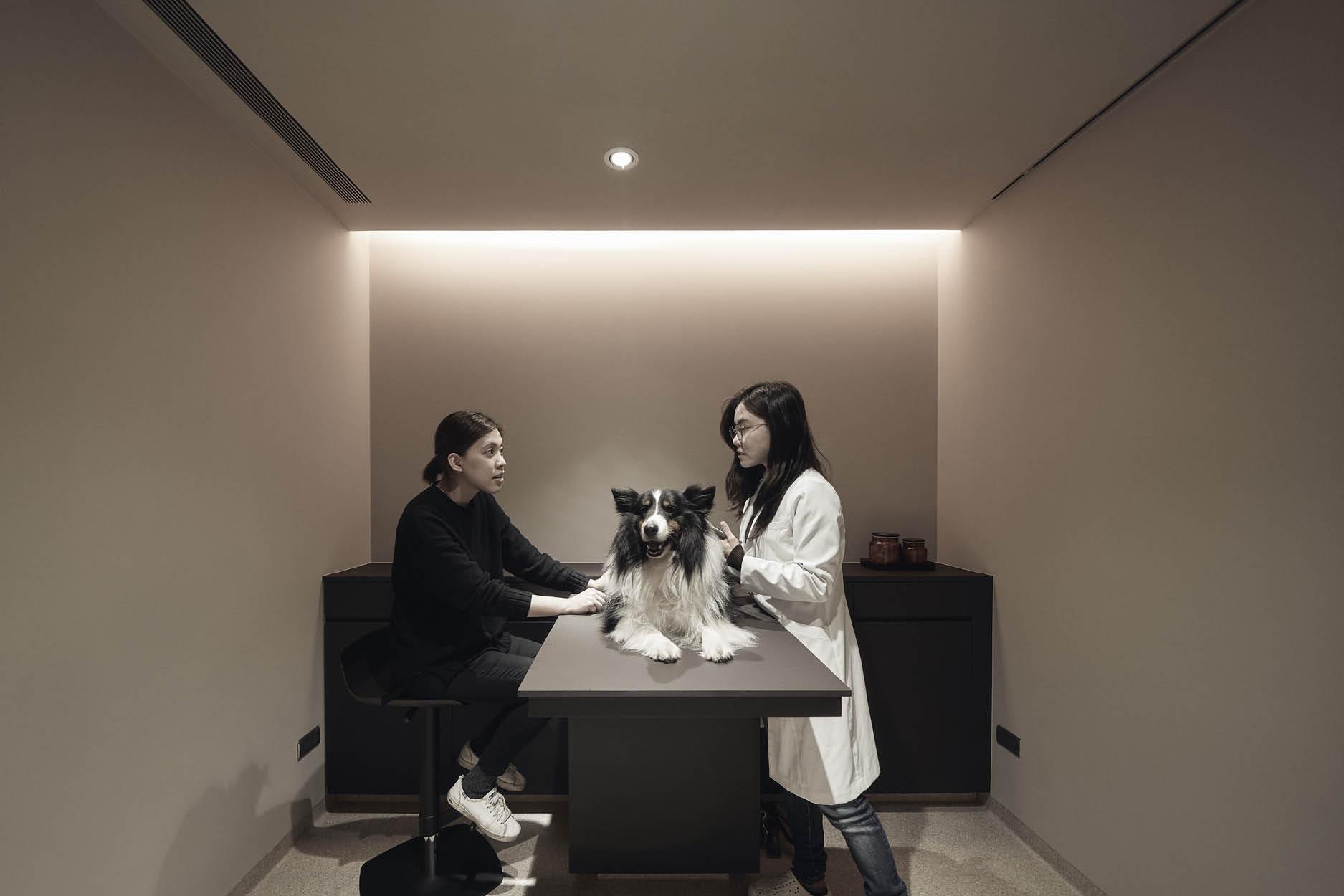 Not just a space for doctors and patients, Chuan Animal Hospital was envisioned as a salon in which to engage in dialogues with the community and its people.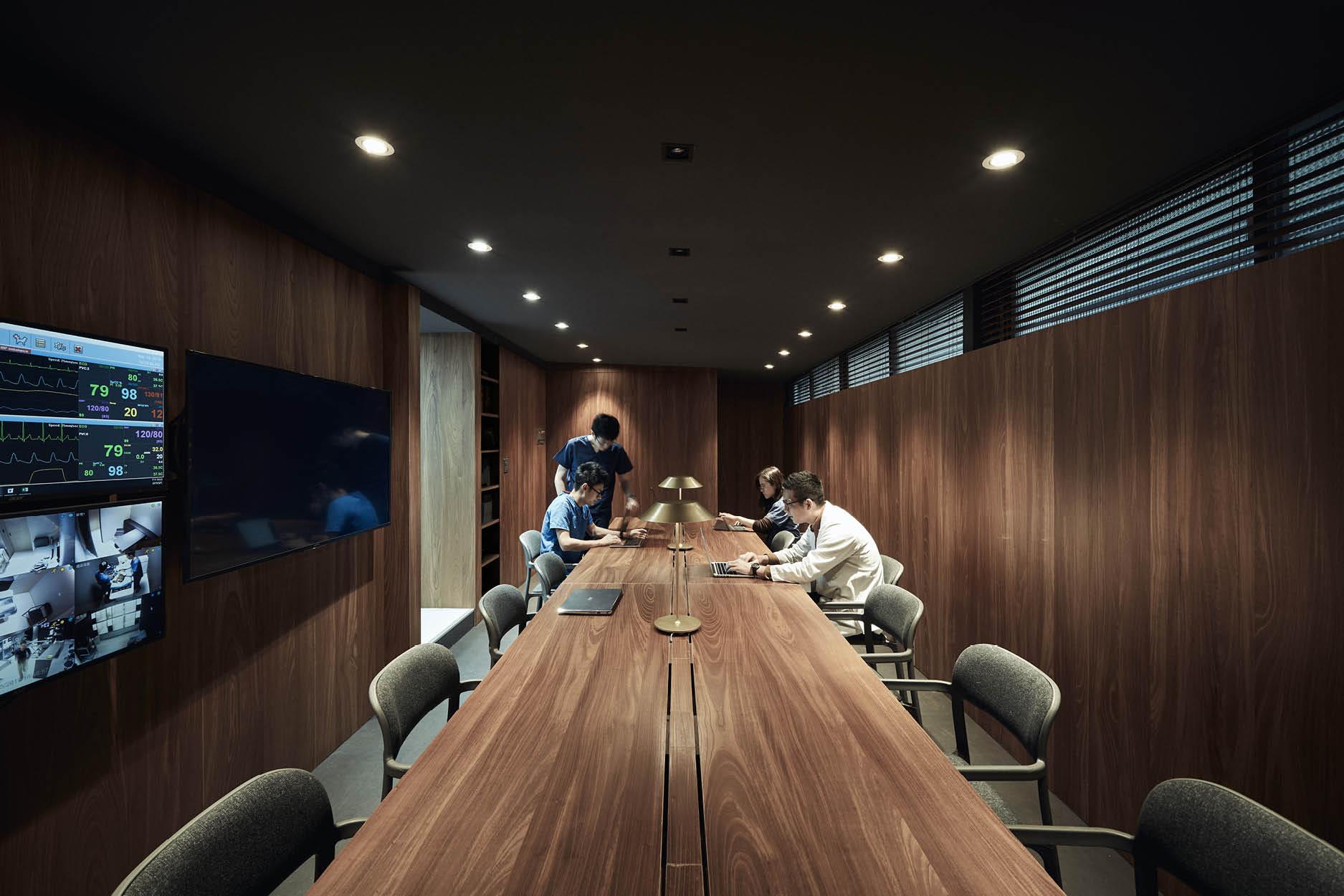 It is, at its core, a place of kindness; two long benches and designated waiting areas for cats and dogs are set up near the entrance; on the other end, an expansive blank wall encourages visitors to suspend judgements and be creative with their imagination; it can be interpreted as an art gallery, a book-lined shelf, and of course a symbolic window of warmth and altruism in the city.