In a French restaurant situated in Kaohsiung, an abundance of environmentally sustainable building materials can be found, tastefully incorporated throughout the space.
In keeping with the global push for environmental sustainability, the Kaohsiung-based design firm, TaG Living, has fashioned an entirely new interior for Thomas Chien Restaurant. The unique design incorporates an abundance of recycled materials and circular building elements, all sourced locally within Taiwan.
Utilising innovative materials, the handmade wall boasts a composition of marine waste, specifically oyster shells. While the 3D printed counter and table legs incorporate elements unique to Taiwan, being fashioned from Steel furnace gravel and Penghu oyster shells. Even the ground has been thoughtfully adorned with a carpet constructed entirely from discarded fishing nets. Adding to the artistic ambiance is a breathtaking three-metre-high sculpture crafted through a mix of traditional Taiwanese weaving techniques, wood, iron, and oyster shell paint. The overall decoration is elevated by an eye-catching lamp art installation composed of hanging flowers and plants, seamlessly emanating beauty throughout the space.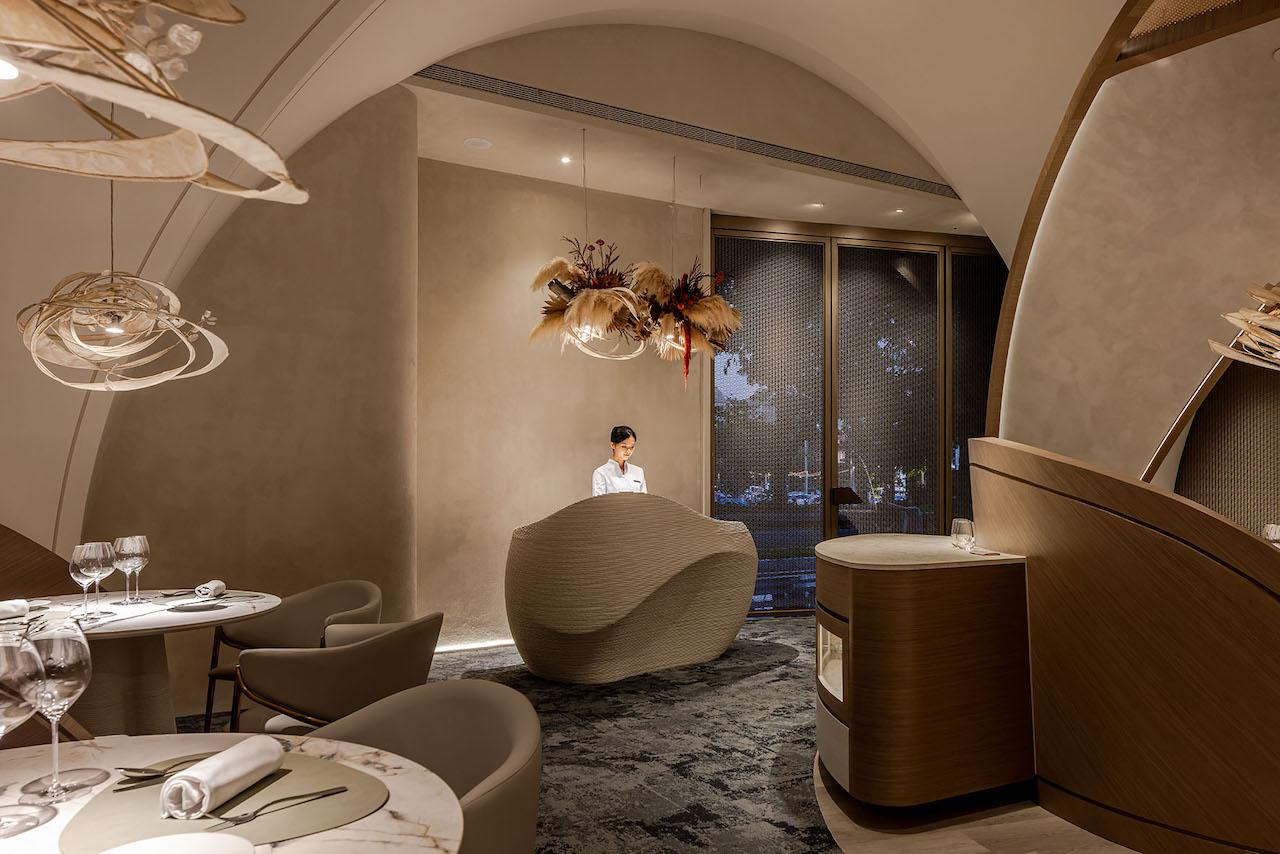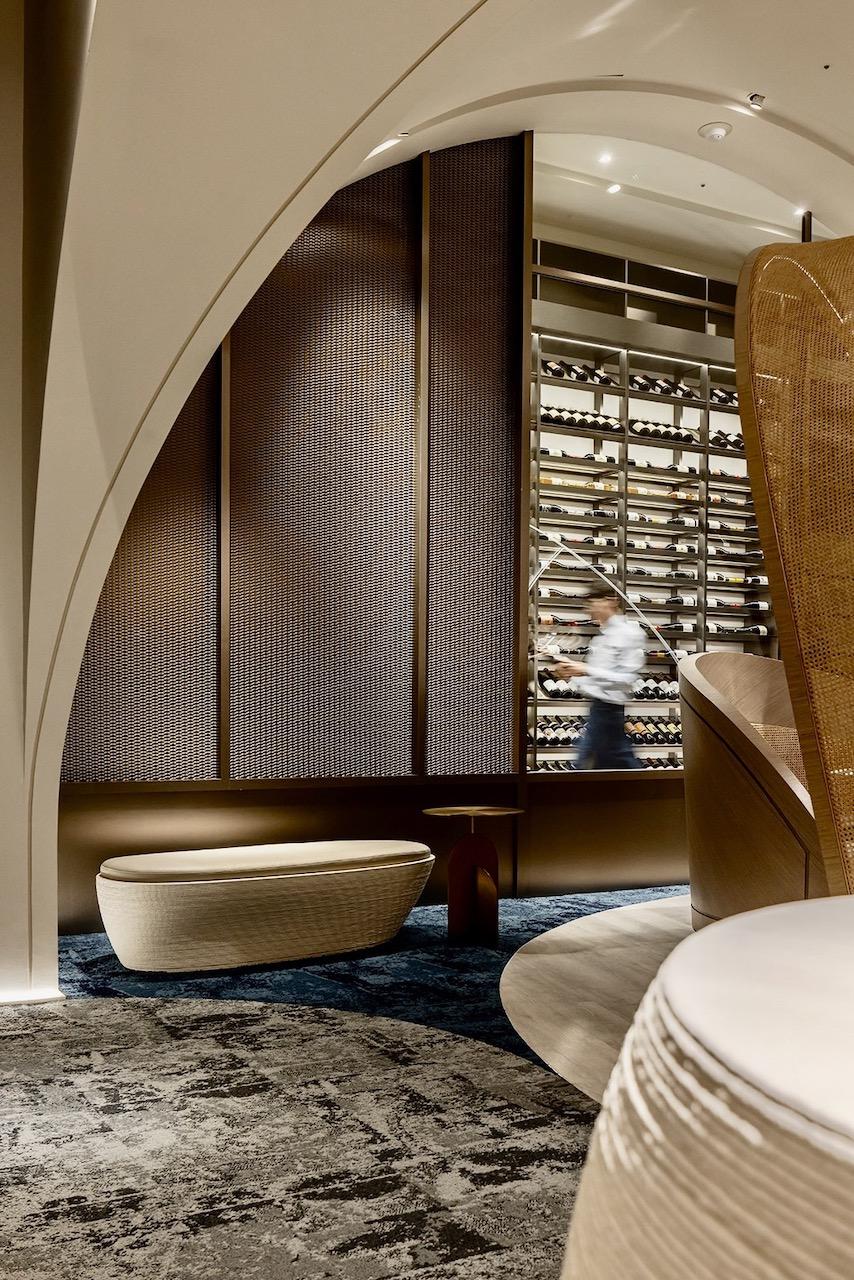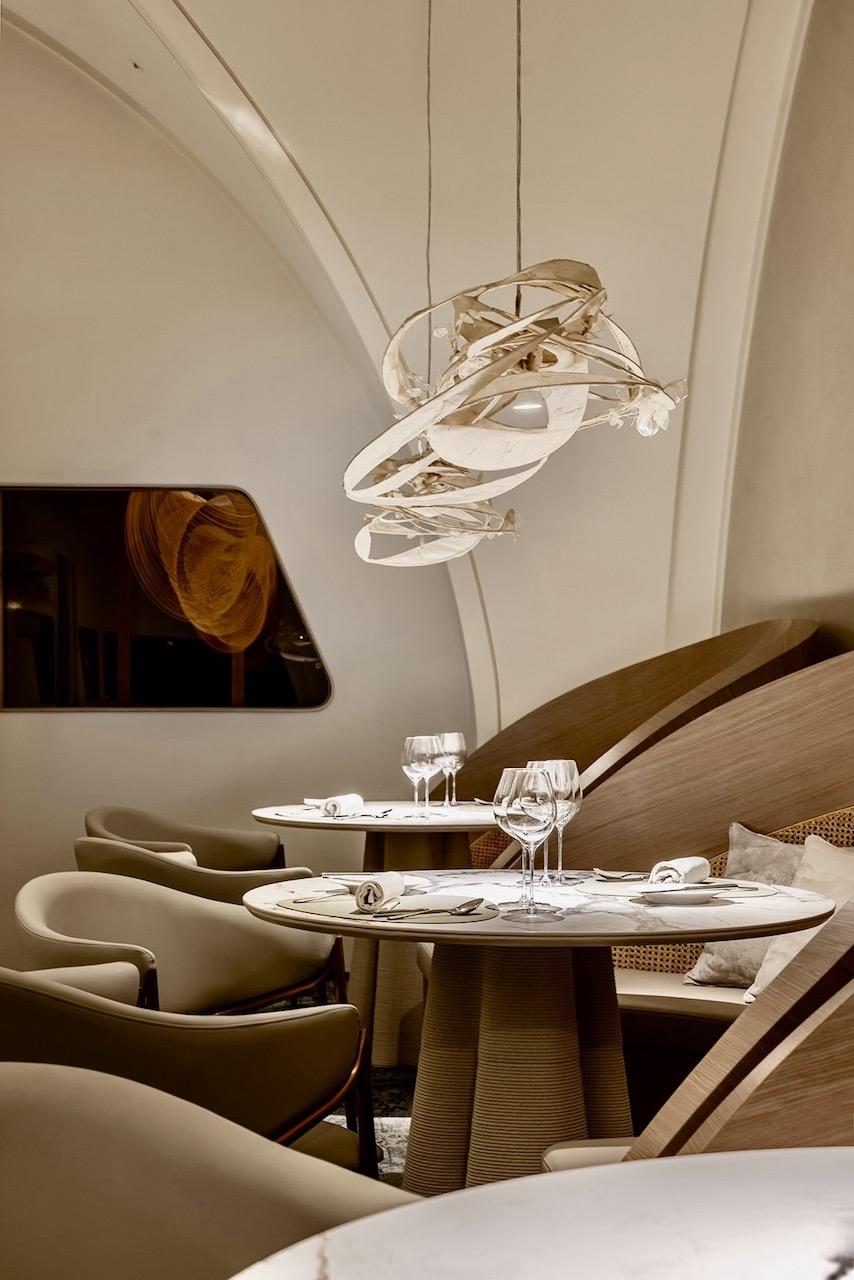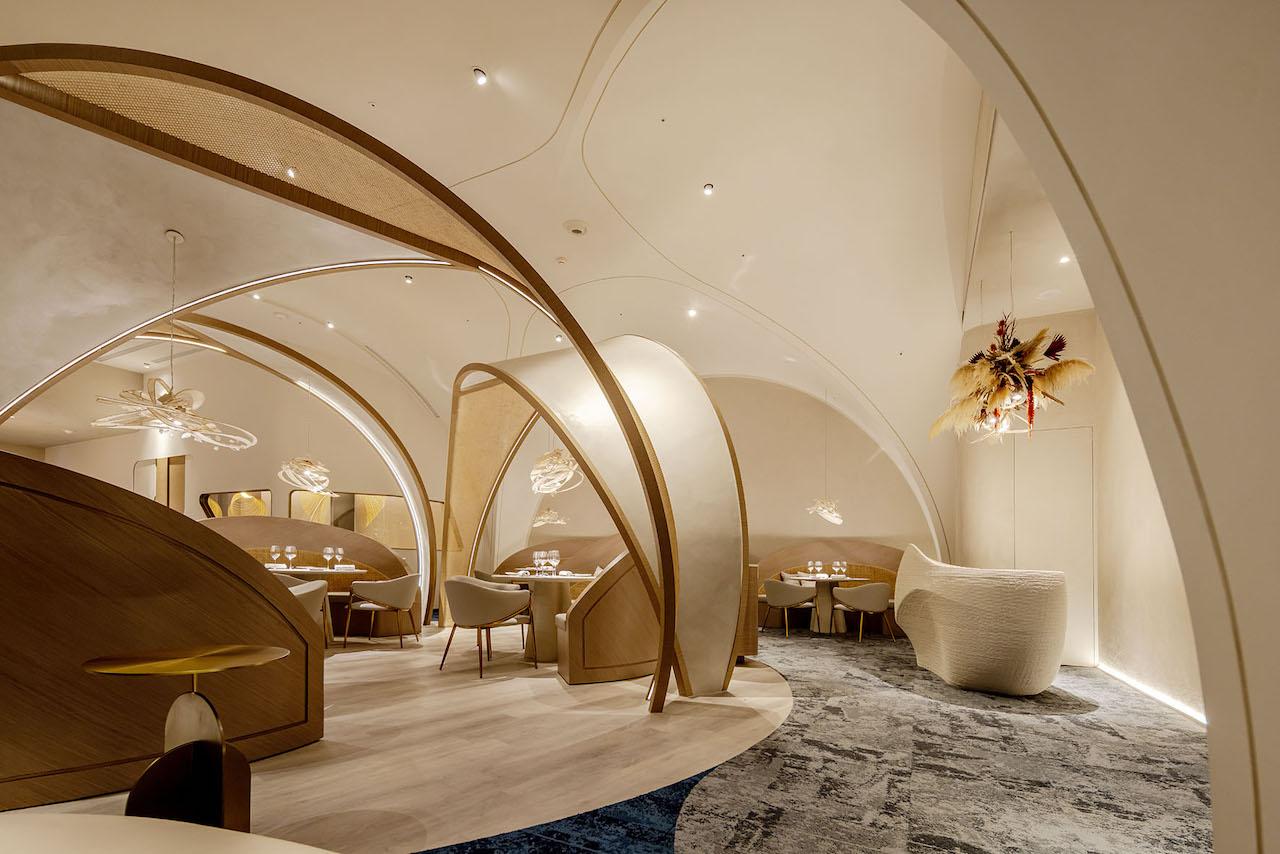 Read More:
Take a Peek Inside Passalacqua: The Newly Crowned Best Hotel in the World
Snap-Worthy Cafe Alert: Hap Coffee's Second Branch in North Point Is an Instagrammer's Dream
113-year-old Moroccan brand Bacha Coffee Opens in Hong Kong IFC