Perched on the 13th floor, this quintessential Mumbai flat by Purple Backyard, Mul Bagh, plays host to a couple, their parents and two young children.
This home boasts a unique Jodi flat design, which seamlessly merges two smaller flats into one grand living space. Such a layout is highly coveted among big Indian families seeking to live comfortably while retaining their individuality.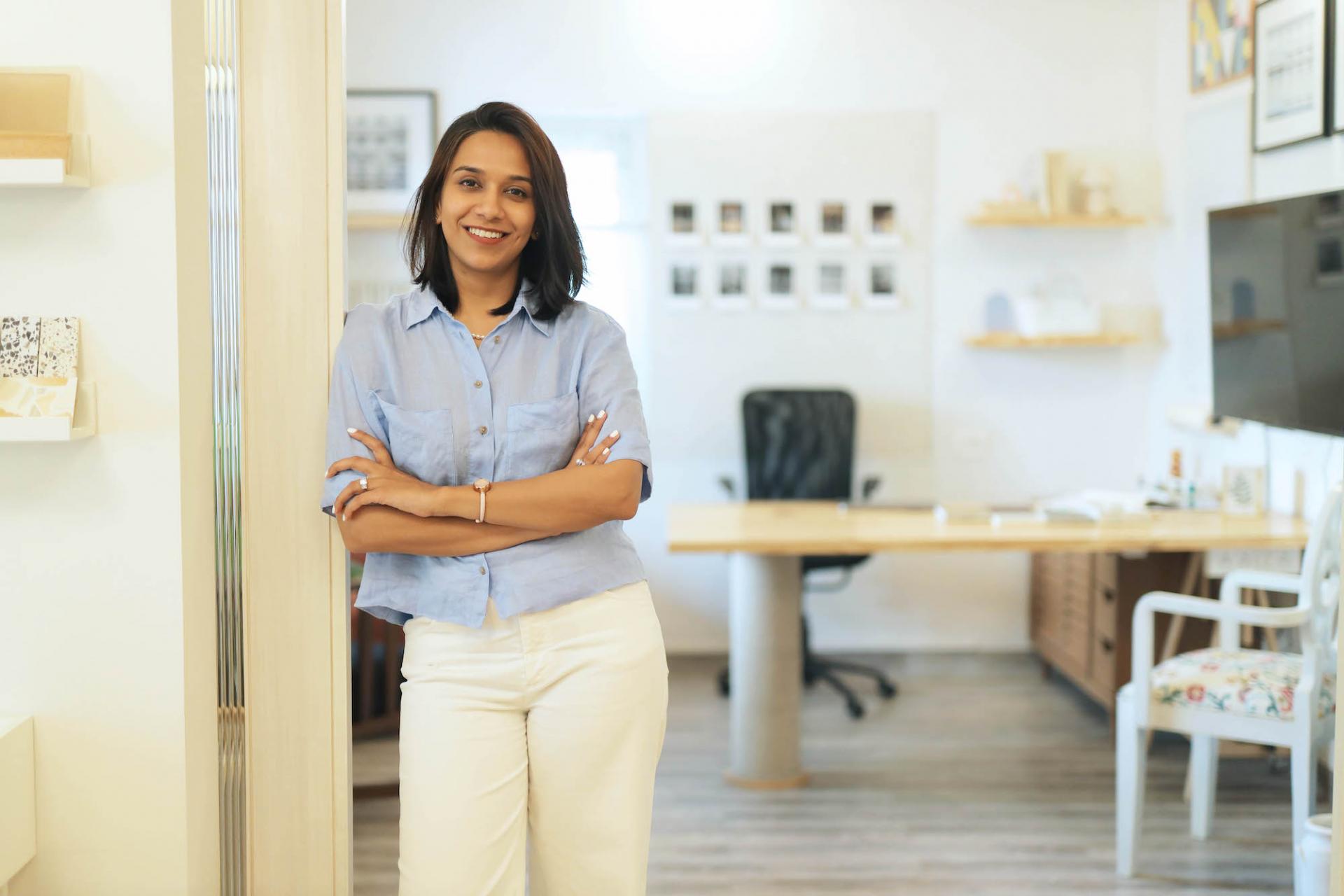 According to Kumpal Vaid, Principal Architect, the interior beam-column structure and load-bearing wall structure are the most important aspects that rules the layout of a Jodi flat.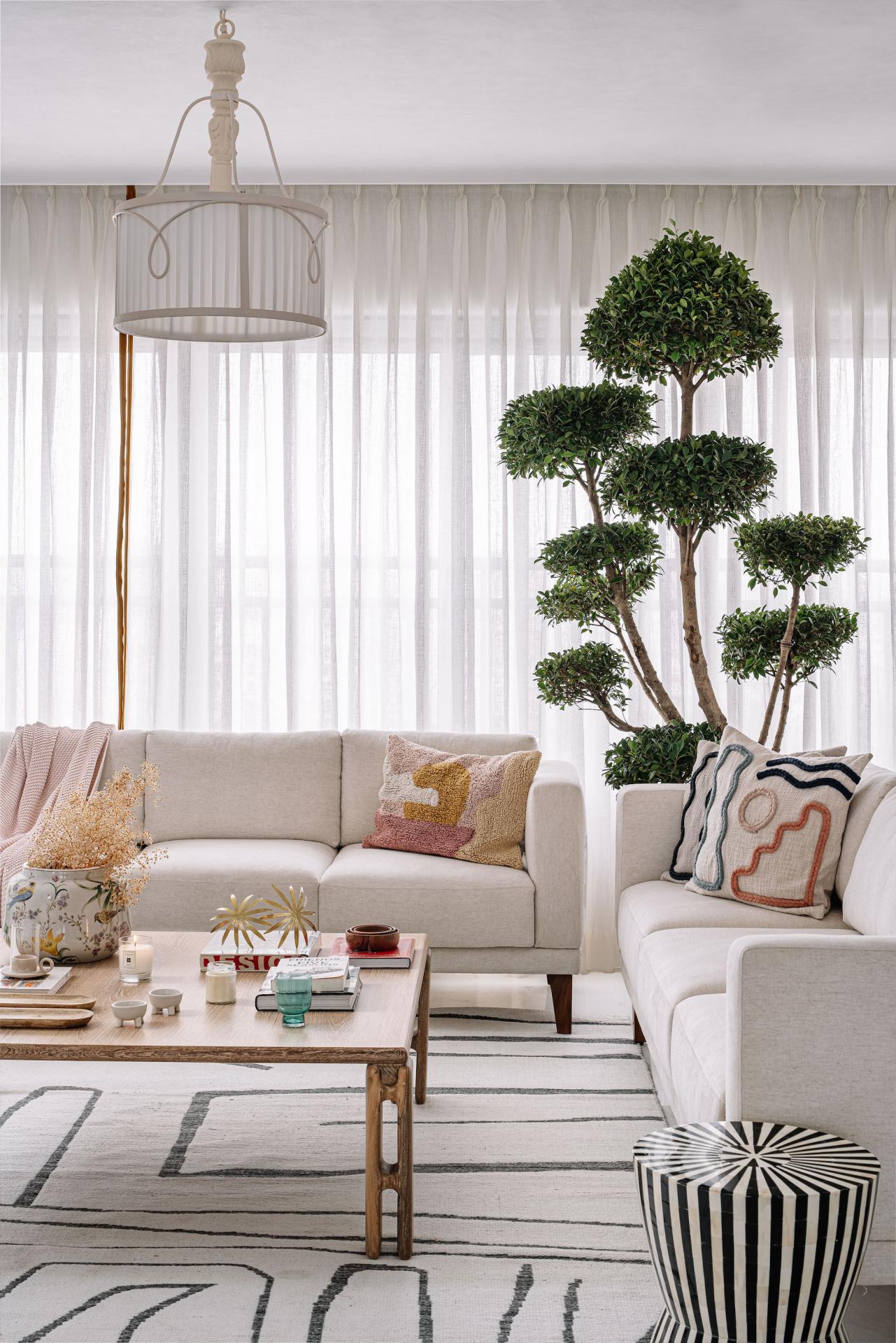 They strived to seamlessly unite the two flats into one, with a living room that connects every intimate space. The original five bedrooms were reformed into three bedrooms and one semi-openable children's room that connects with the living area. By incorporating a portion of another bedroom, the design team enlarged the kitchen for the joint family.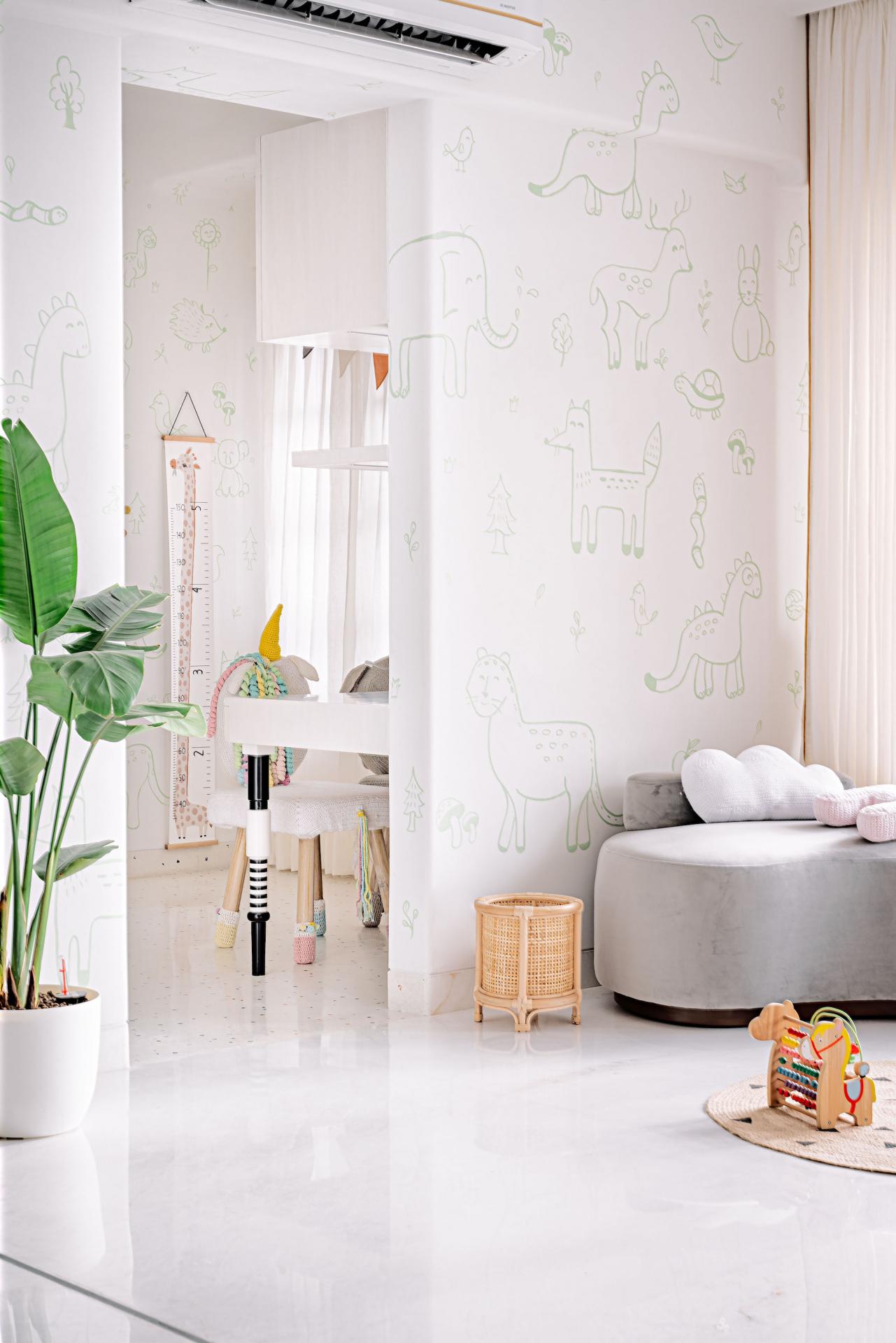 However, perhaps what's most unique characteristic of this project is its deep-rooted connection to Indian culture, specifically Rajasthan.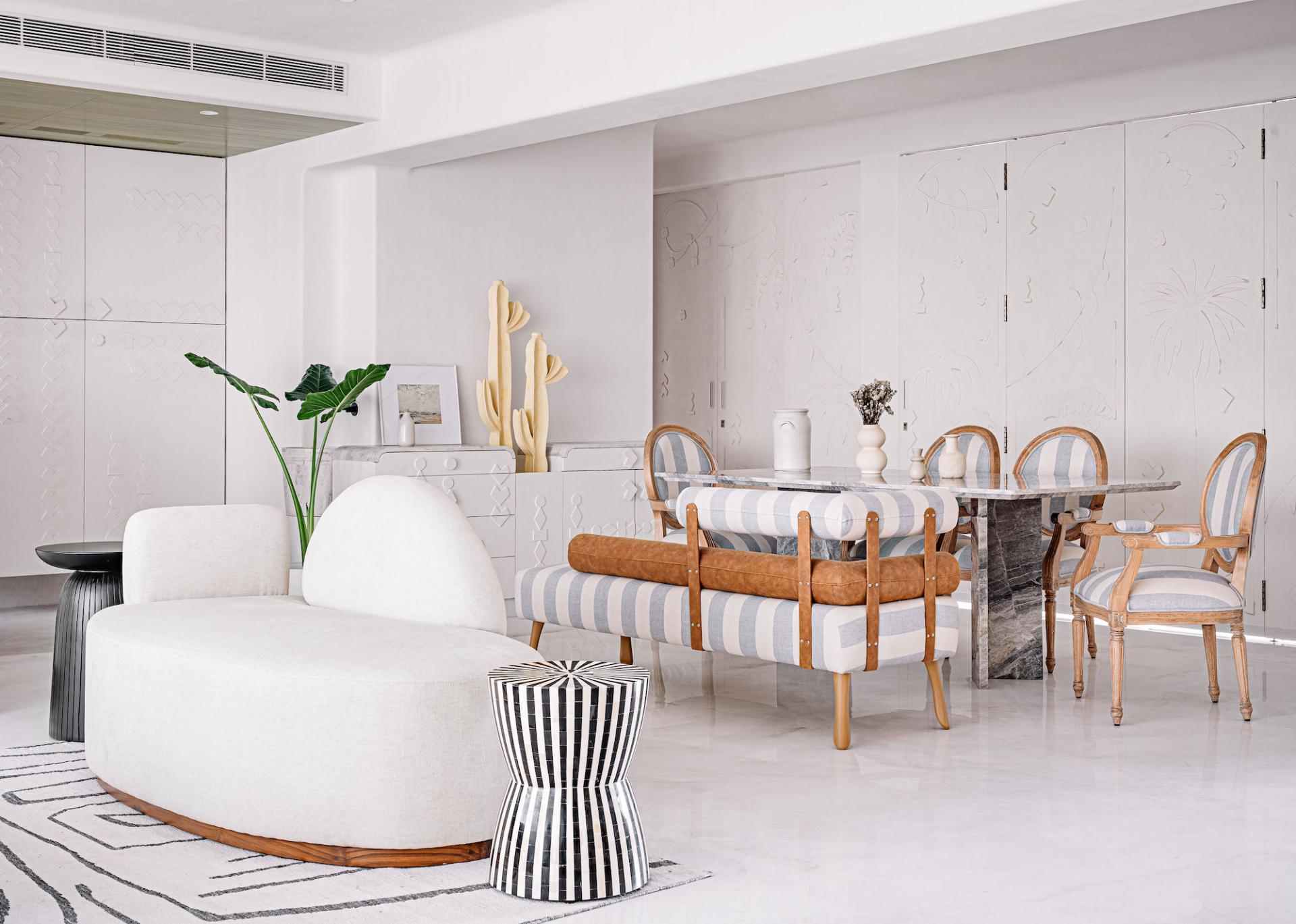 "The family is modern, yet they have traditional tastes in interiors," Vaid explained. "When they brought us on board, they told us that they loved our signature style, but wanted us to integrate Indian motifs and Indian heritage influences into the space for when they hosted family events."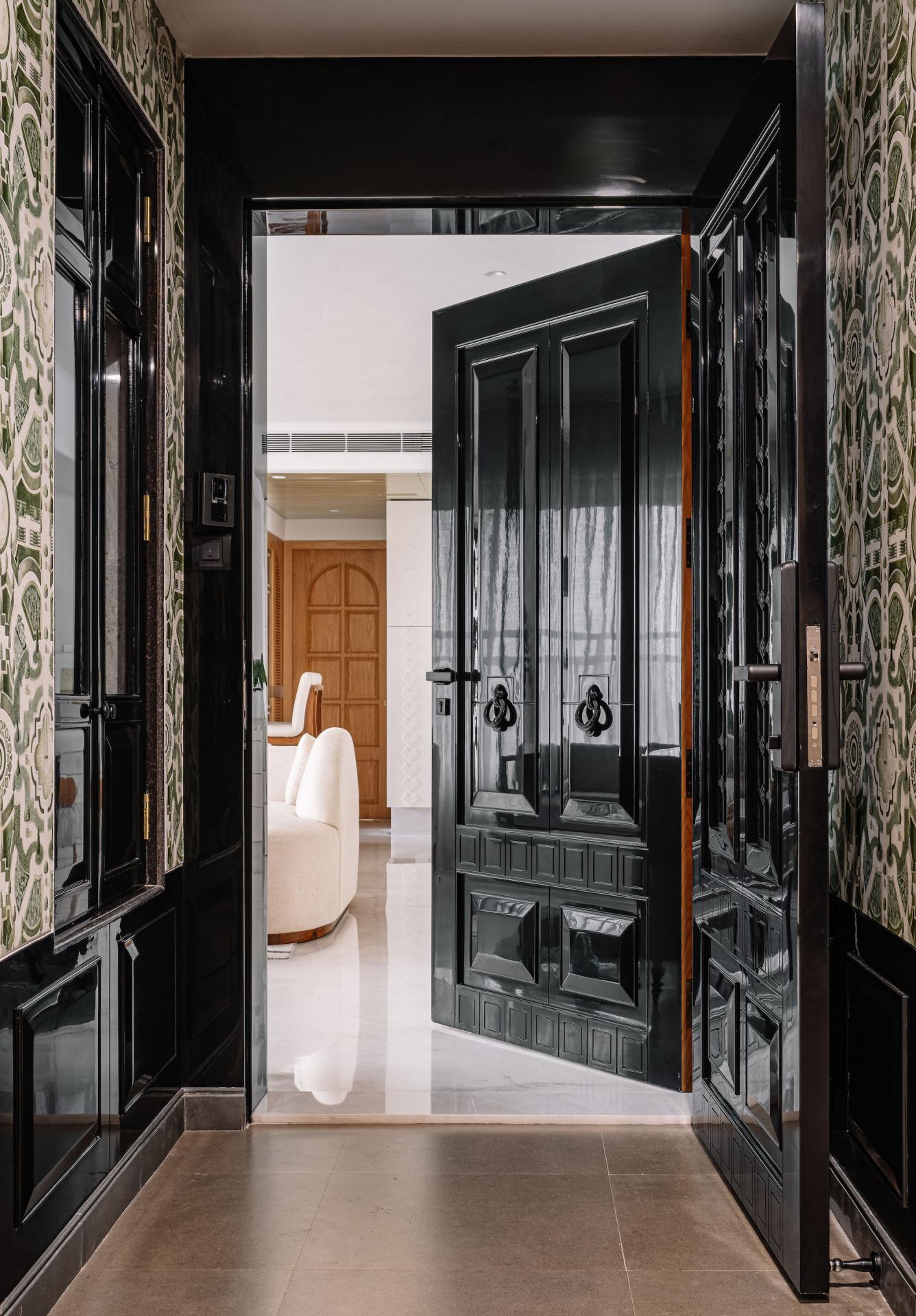 Mul Bagh celebrates Indian heritage in every way of its being. Indian materials and stones are featured predominantly throughout the home, with sunlight streaming in through the conducive shell's spacious layout and wall cladding without suffocating the ambiance. Upon entering, one can see cladding with terrazzo inlay work, and the entire floor has white Italian marble wall cladding.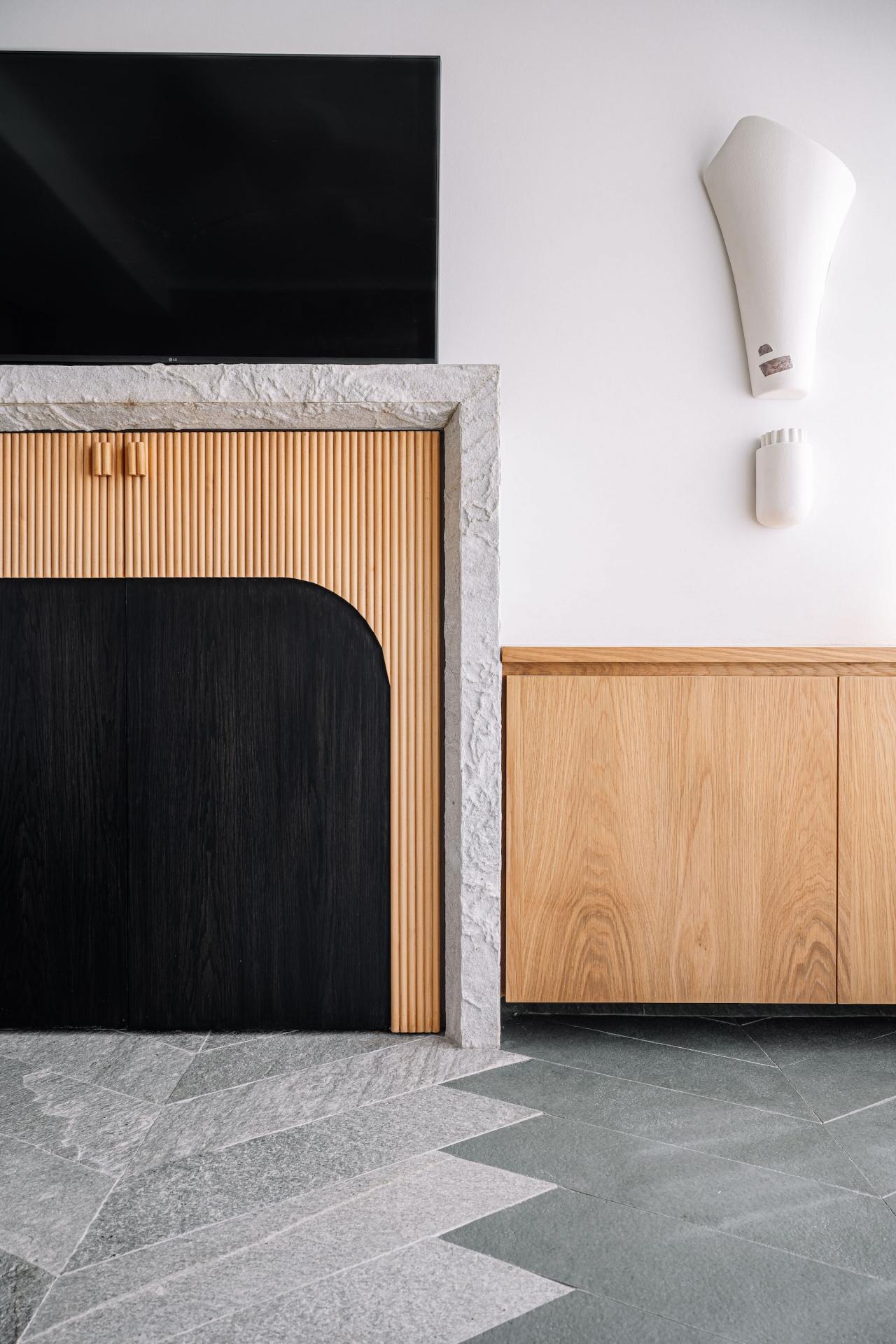 The master bedroom features a rugged Indian stone back wall, while the flooring is a mix of white Aventurine and Gray Kota.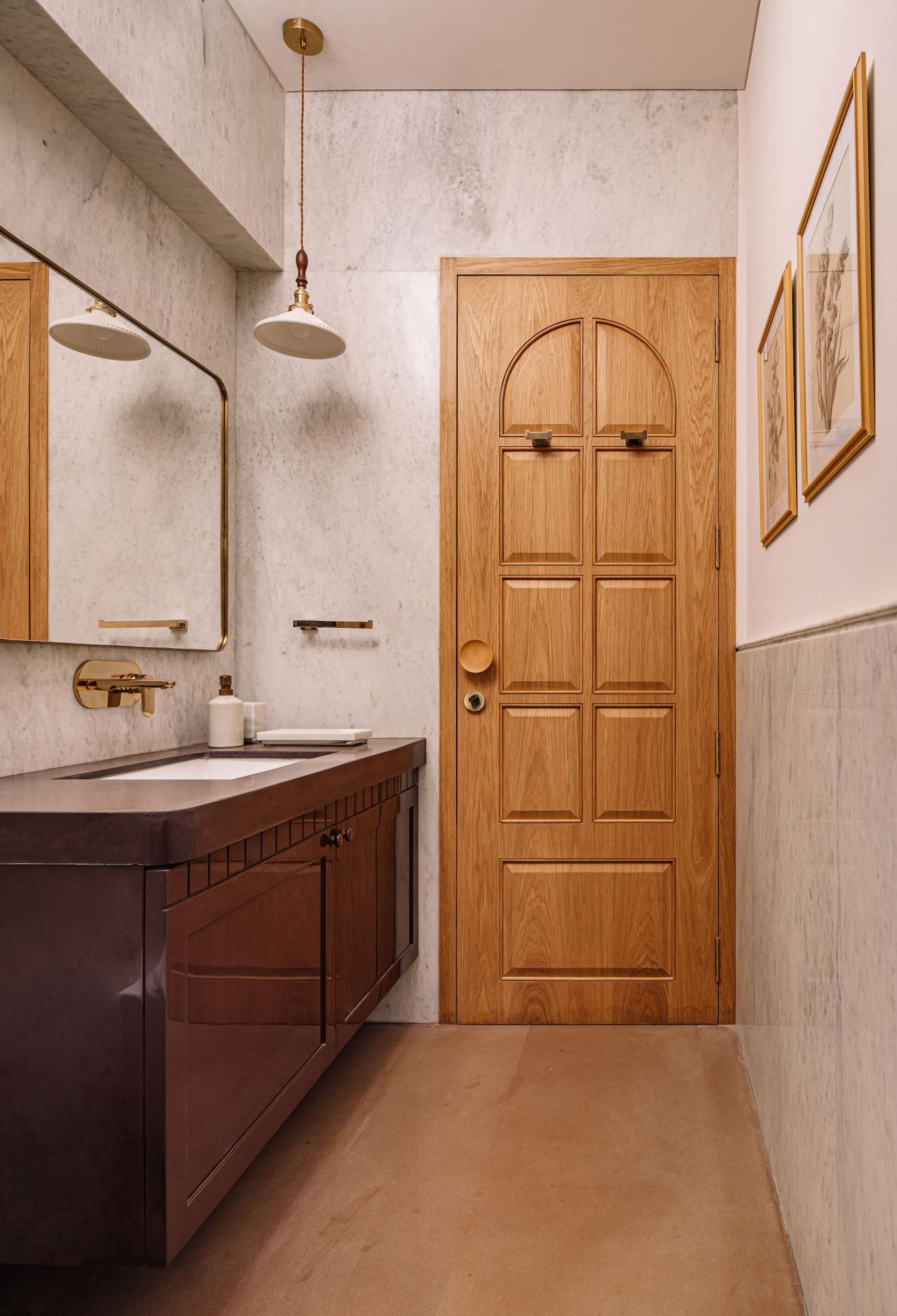 The parents' bathroom showcases an Agra stone on the floor with white marble covering the walls.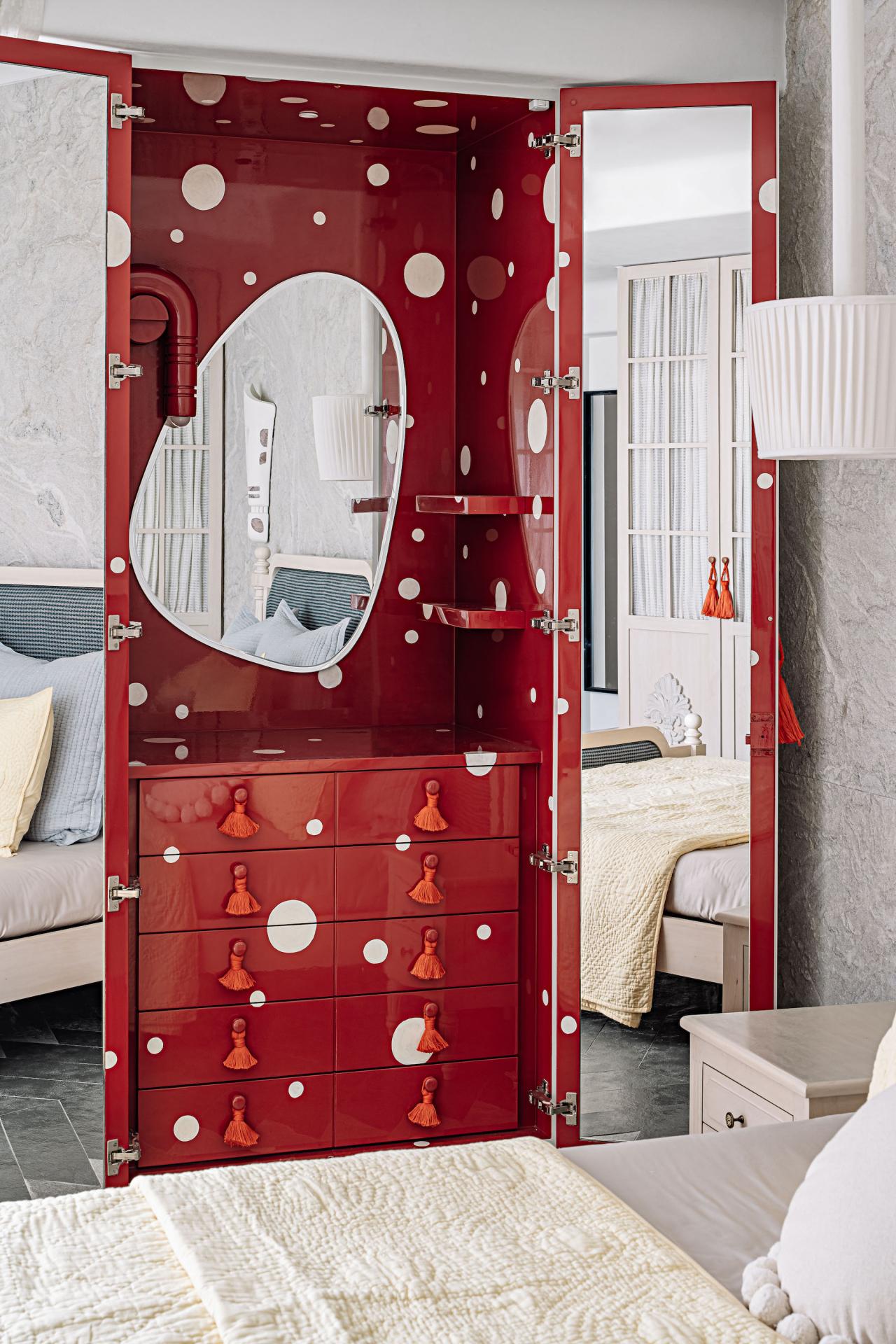 To bring the Indian-inspired feel to each corner of the house, the designers thoughtfully incorporated elements such as Kalahari Art wallpaper and TPC Fabrics from Colaba, Mumbai, for furnishing materials. Several features in the house, including the living room light, wall codes, and vanity reveal panel, were custom-made by the designers, inspired by renowned Japanese artist Yayoi Kusama.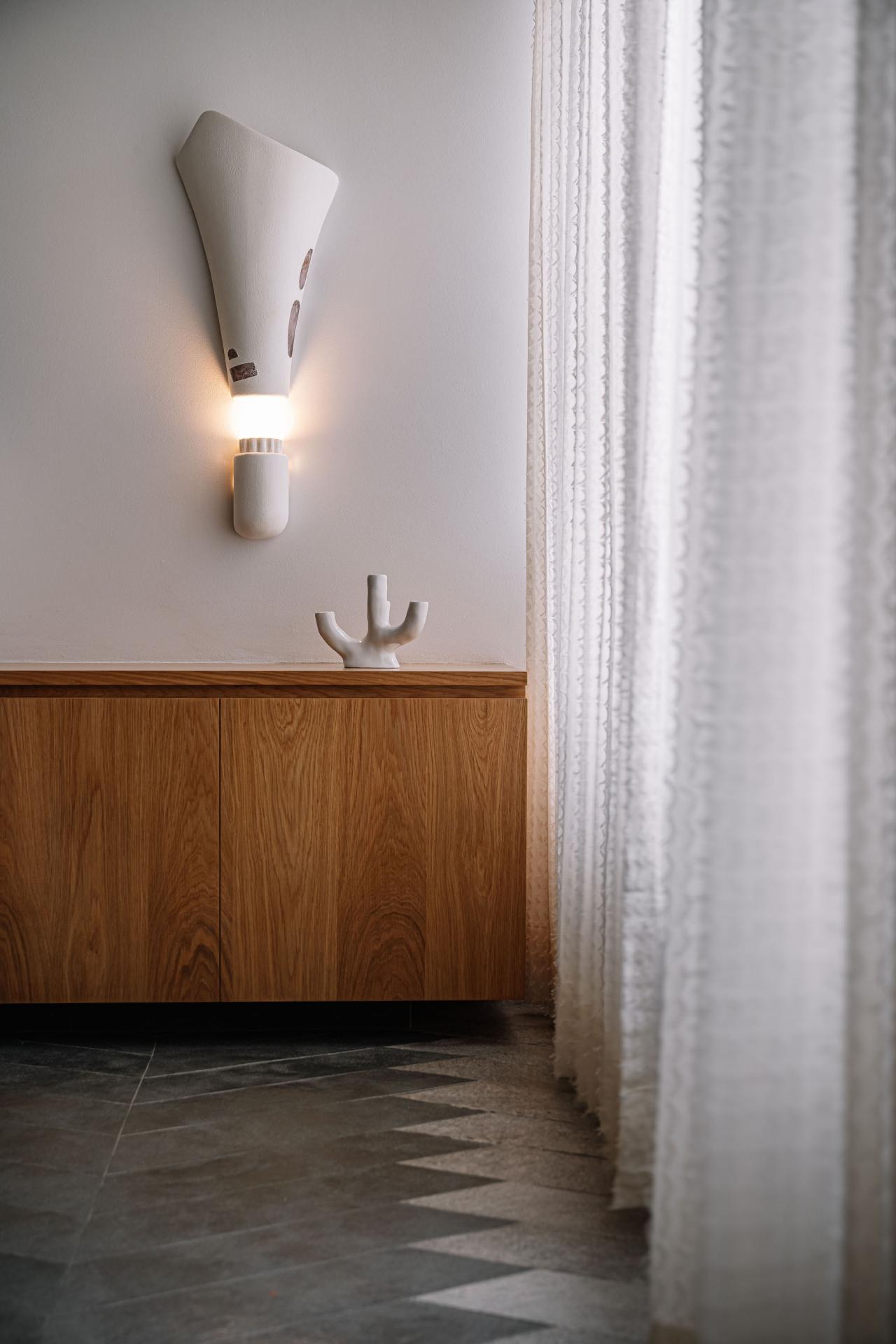 The name Mul Bagh is derived from the word 'mul mul' or cotton. Keeping with this approach, the house has been kept as organic and as close to nature as possible. They also painted a fresco depicting the cotton plantation fields of Mul Bagh on the folding partition in the dining area.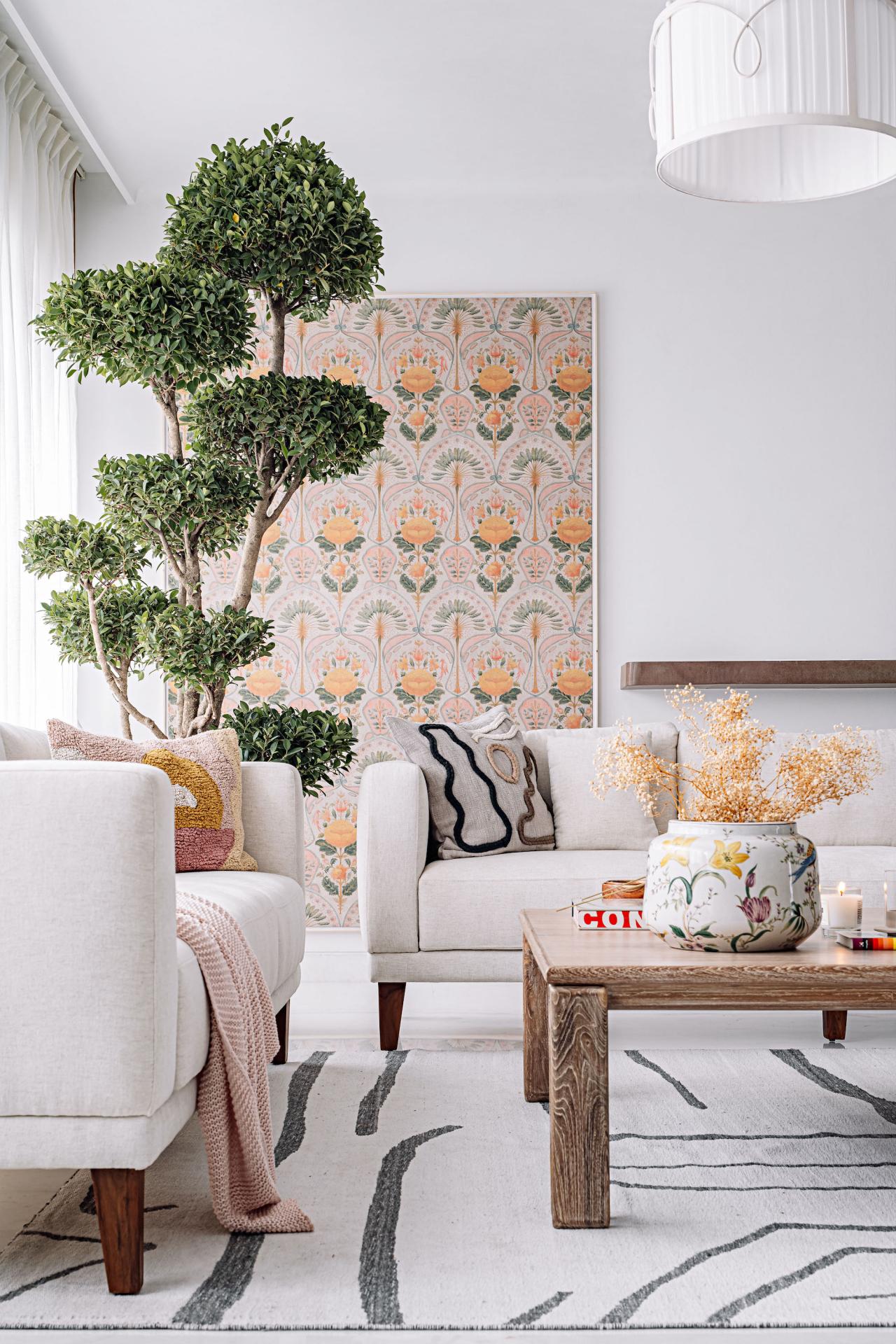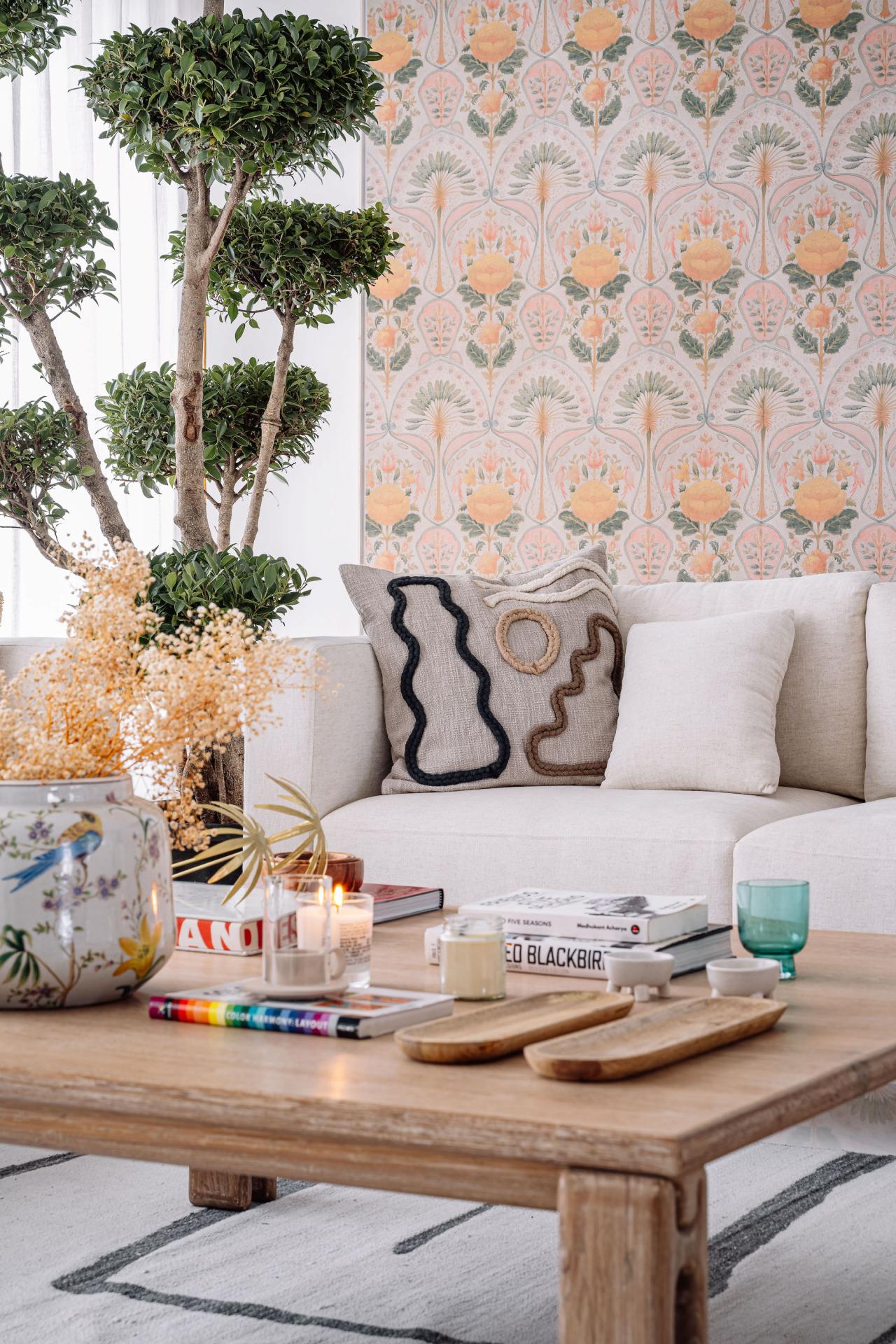 The designers at Mul Bagh have ingeniously united insightful design with a deep reverence for the profound cultural heritage of India. This majestic home invites you to meander and bask in the rich tapestry of experiences that the various textured patterns and vibrant hues have to offer, each delicately infused with the essence of India.
Follow Home Journal Facebook, Instagram, YouTube and subscribe to our Newsletter.