People say creativity runs in the family – and that's certainly the case with CL3 Architects' William Lim and his two sons: Kevin Lim of OpenUU and Vincent Lim of Lim + Lu. For a residential project in Malaysia tailored for William's brother, the trio has reimagined their unique vision of domestic bliss in a space that serves three main purposes: to live, rest and play.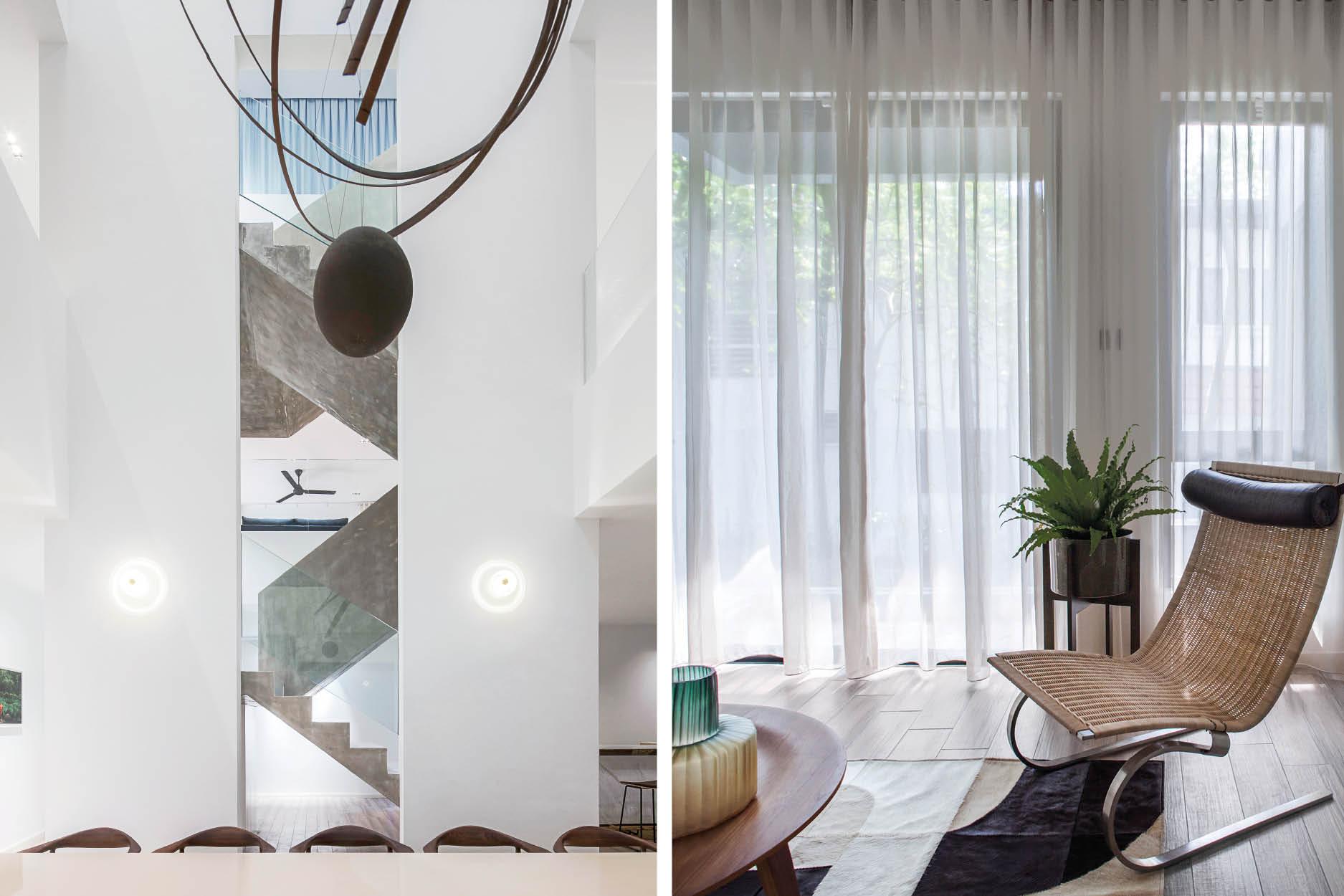 Spanning 5,400sqft across three floors, the stunning house in suburban Kuala Lumpur showcases a wealth of architectural highlights and exquisite details underneath a humble, minimalist surface. "Our goal was to curate a comfortable and private home that's fit for a contemporary Asian lifestyle," the father and sons fondly recall. "Clearly, the intense solar heat was the first challenge we had to tackle in order to offer comfort for the residents."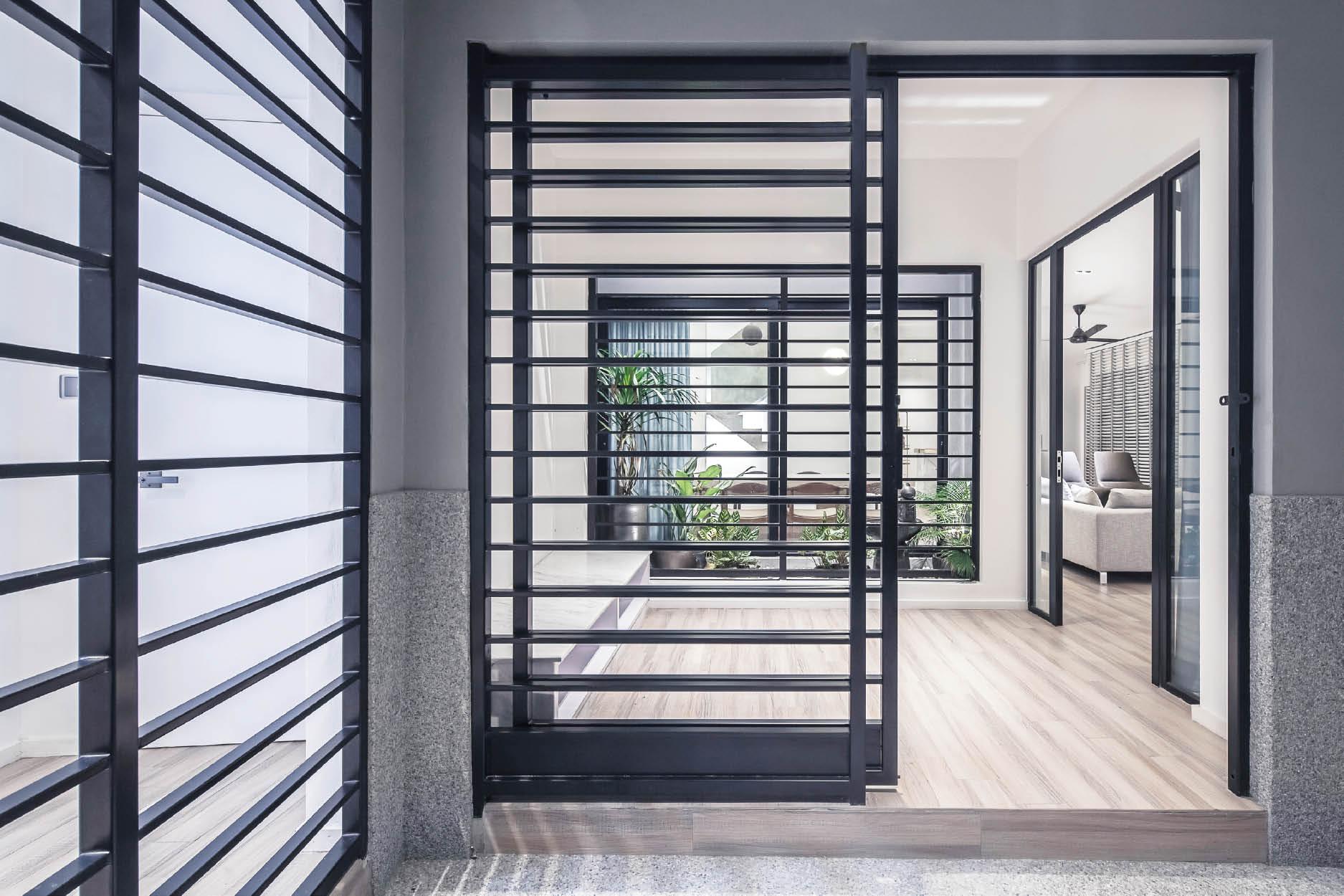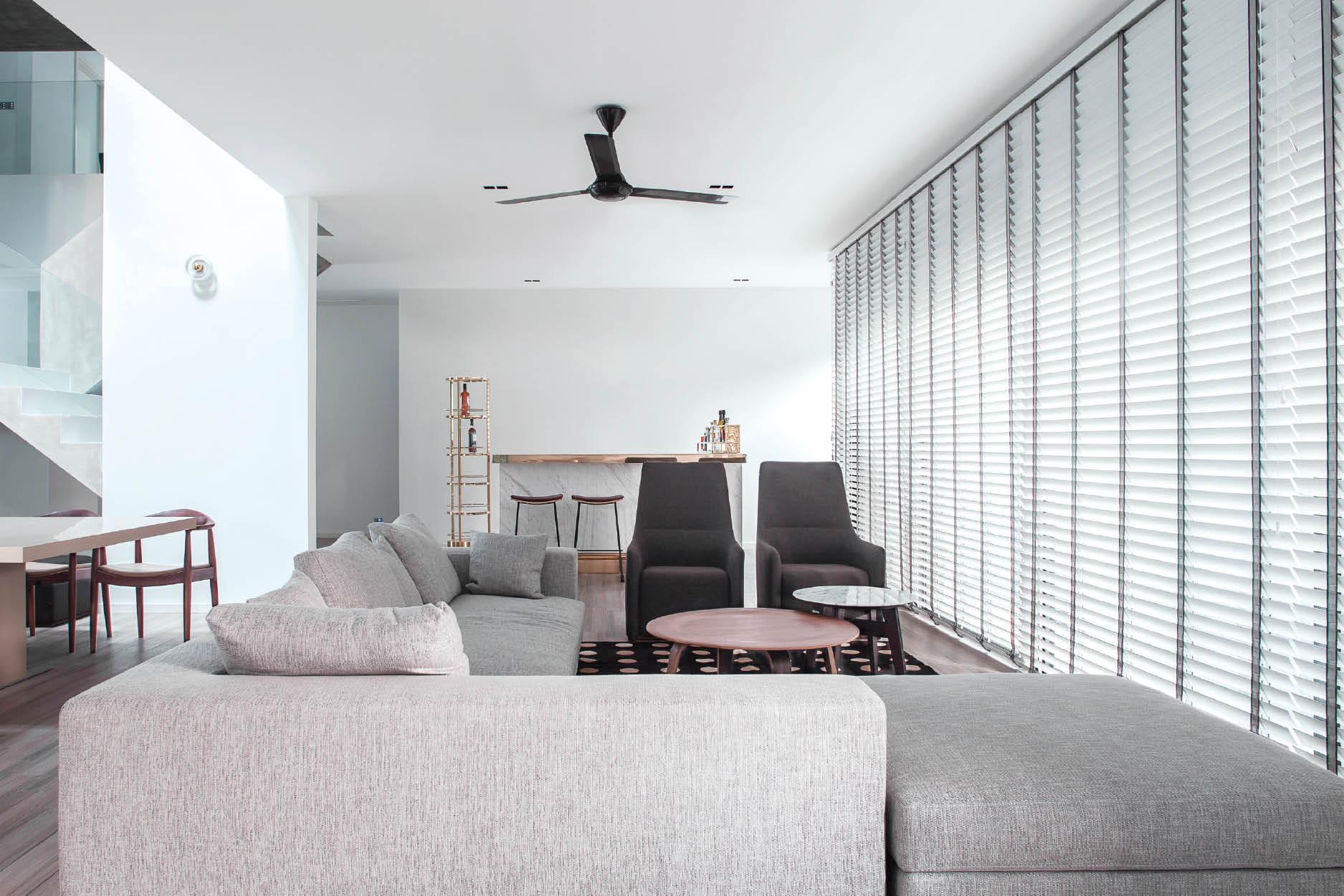 Taking their cue from vernacular Southeast Asian colonial courtyard houses, the trio came up with an atrium design based on the internal courtyards that enhance air circulation for a cooling effect. "Aided by ceiling fans, it works as a chimney that allows hot air to rise to the top in favour of the cooler air from the surroundings to help promote an ideal airflow," they explain. "By doing so, we also managed to curate a home that balances privacy and interaction."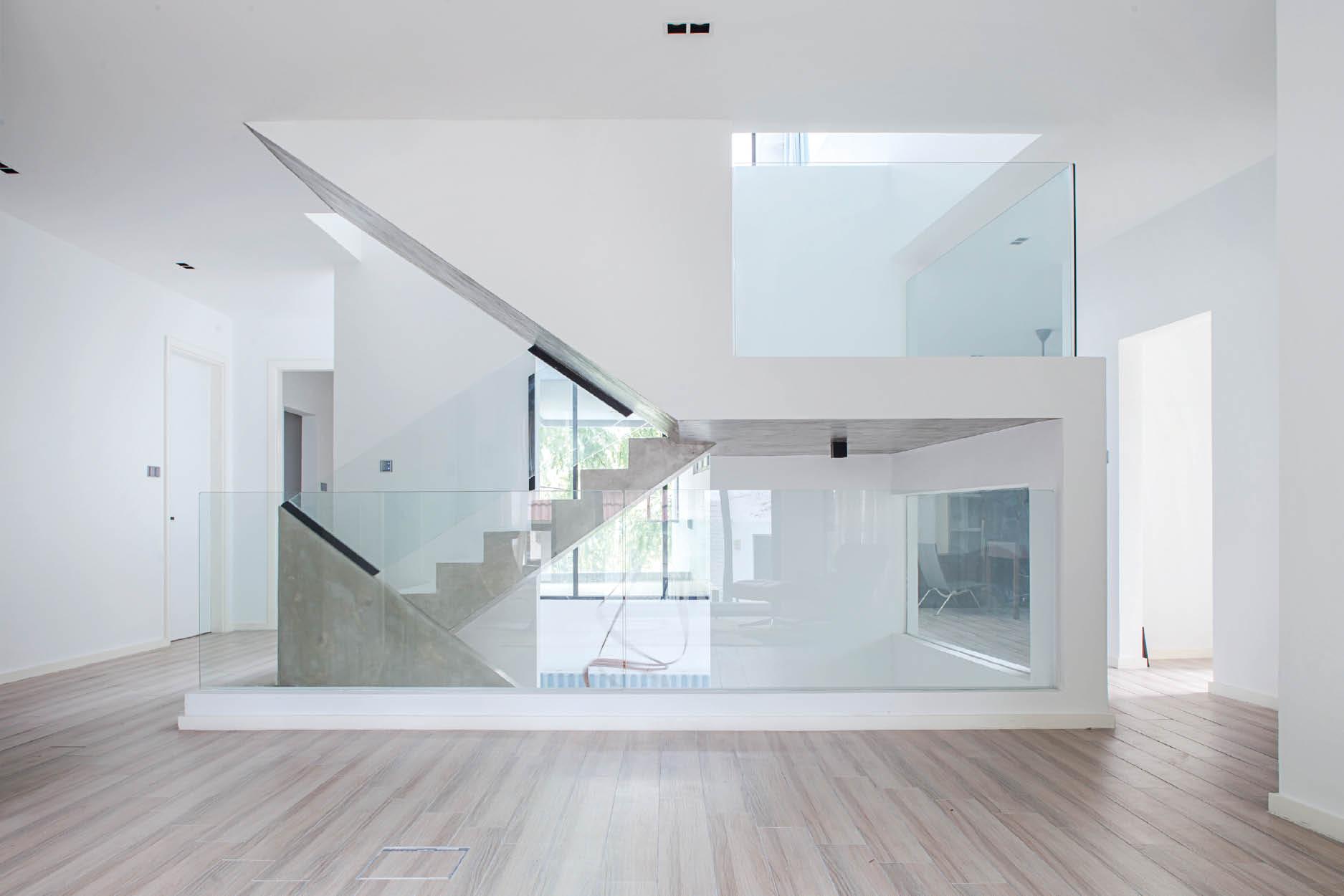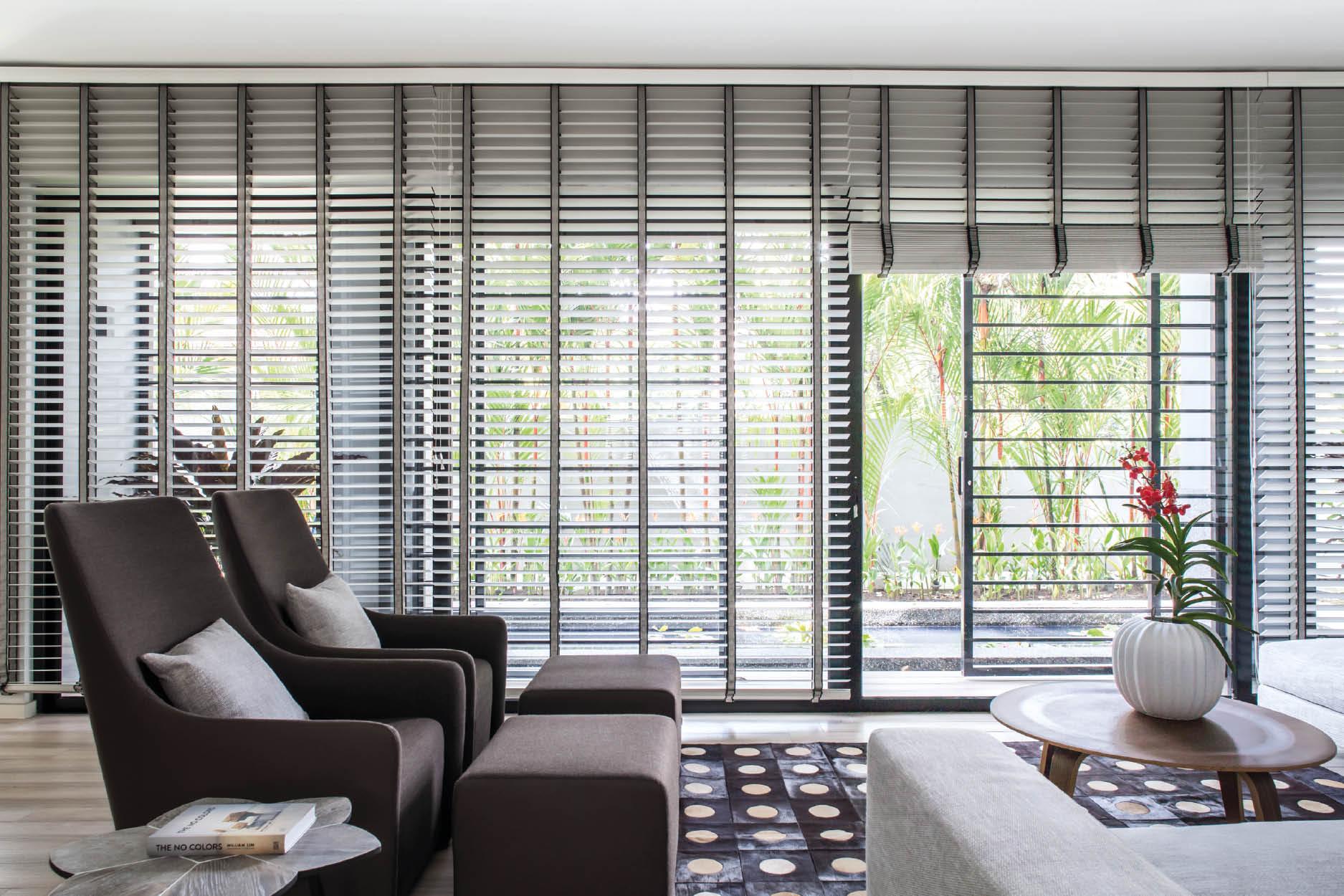 While the environmentally sustainable home is beautifully conceived, it was no easy task to curate it from scratch. "The starting point of our design approach was to understand and analyse the sun's direction," note the Lims. "From there, we adopted passive design solutions such as a double-layered roof to reduce heat and louvres to prevent strong sunlight from hitting the facade, which drastically reduce energy use for a responsible and sustainable living environment." The team also incorporated locally sourced materials and applied a restrained decorative scheme limited to tile floorings, cement finishes, white paint and glass. The northern face of the atrium also features a full-height glass wall to let soft natural light in to avoid any dreariness.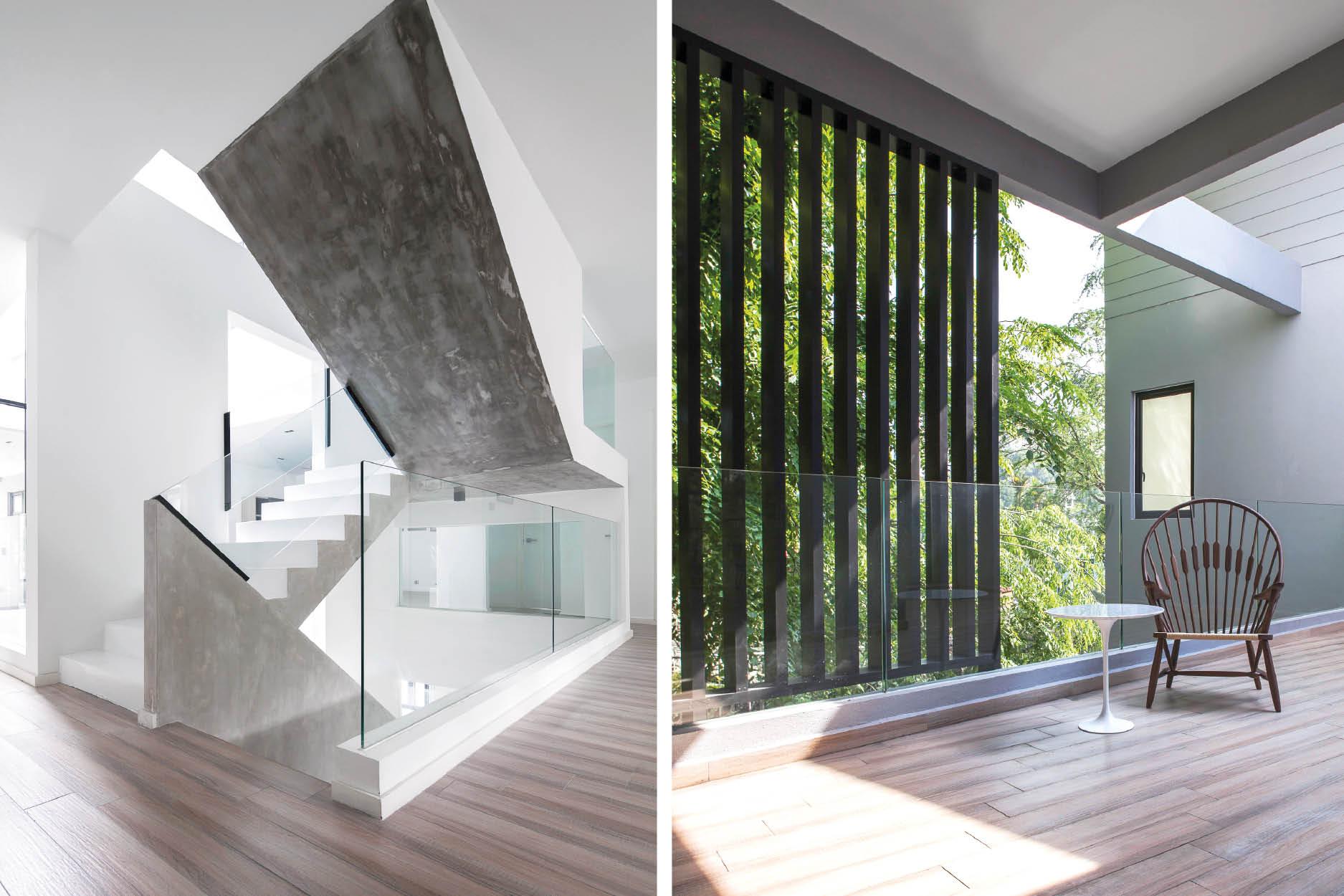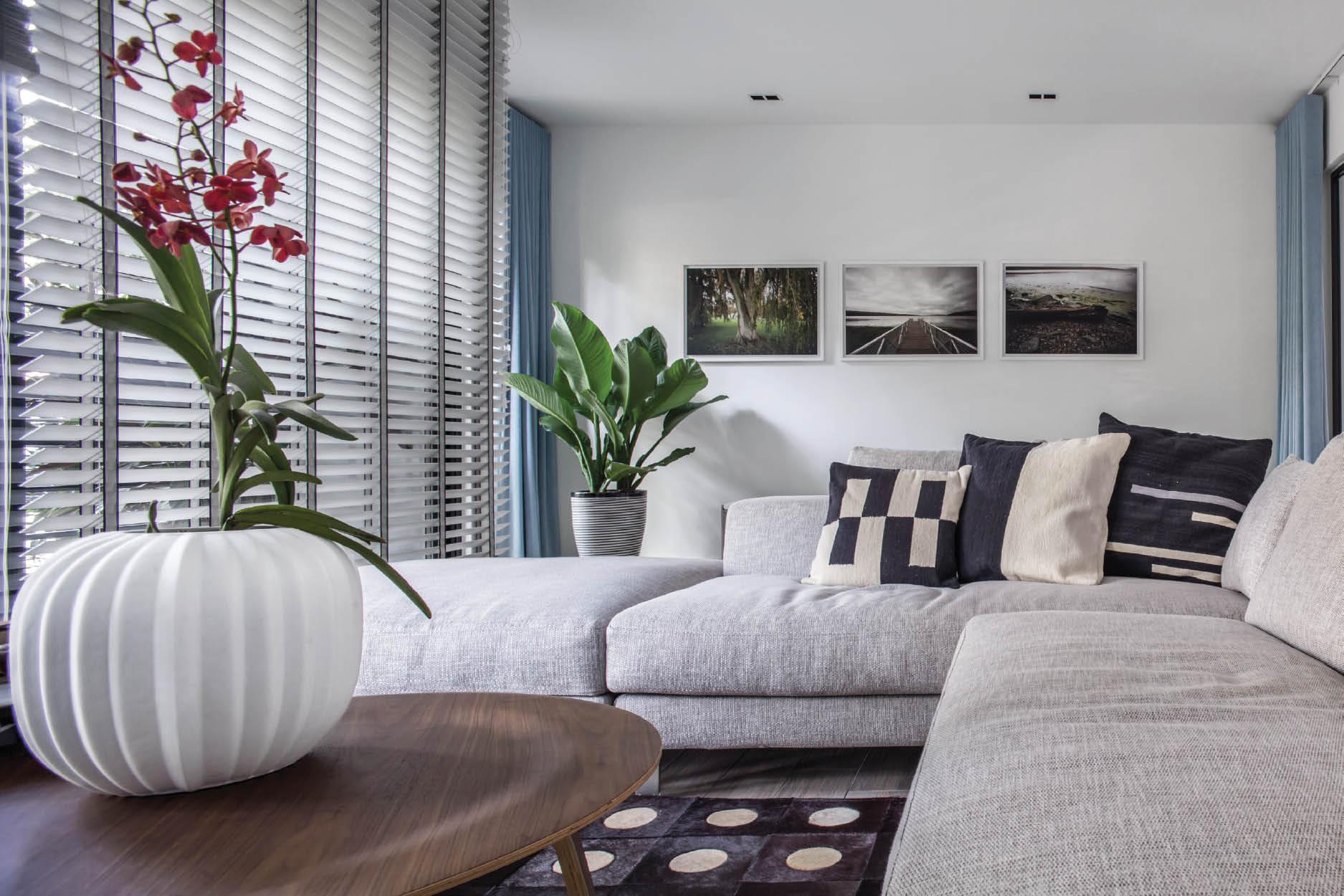 The sculptural details of the residence are equally mesmerising, as you're greeted by a staircase composed of glass and concrete that forms one edge of the atrium to imbue a sense of tranquillity and spaciousness. Its partially transparent appearance has transformed the what-could-have-been conventional element into an artistic, intriguing addition.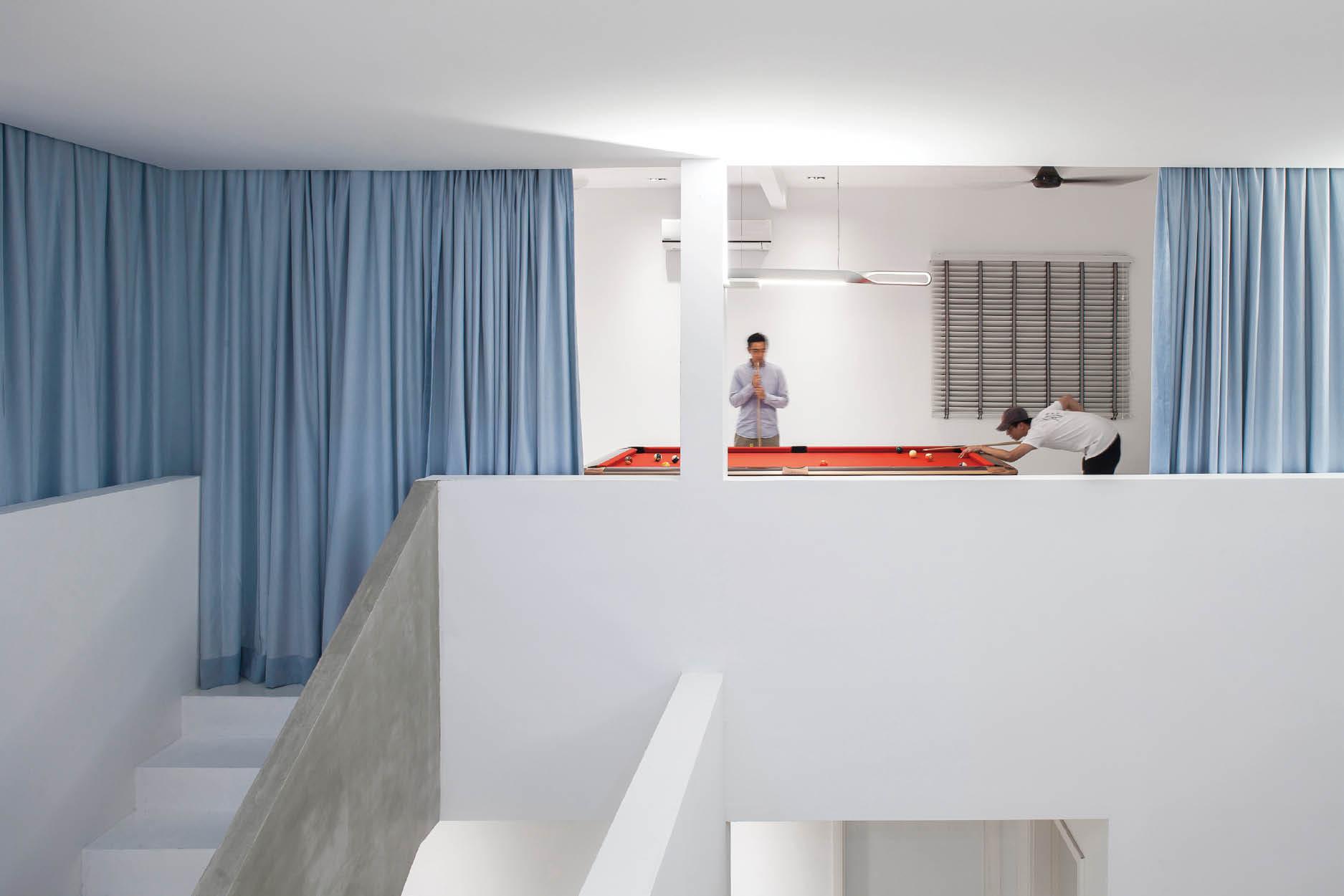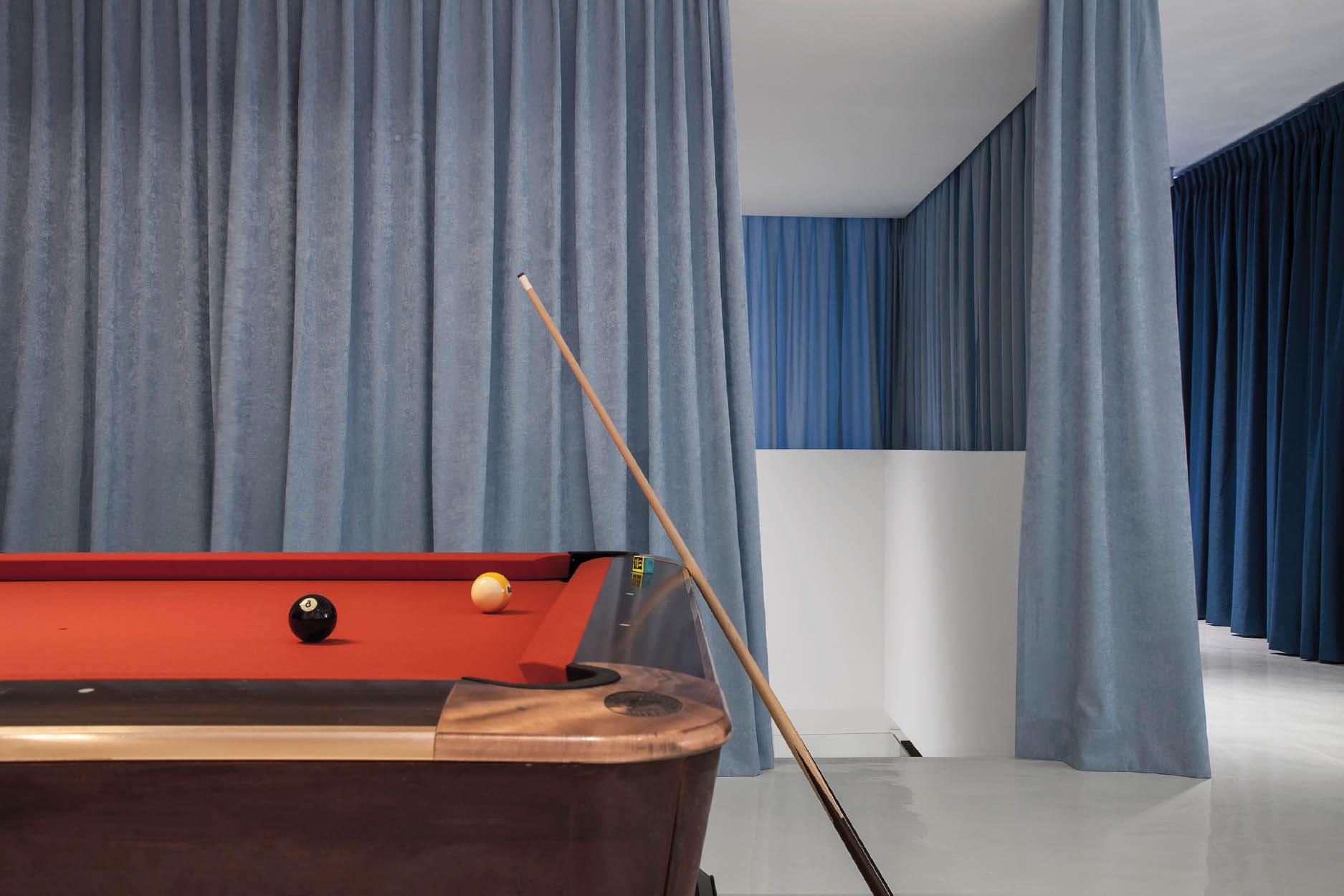 The sensual journey begins on the ground floor, which houses an airy living and dining space complete with an elegant bar made of brass and marble, infusing a subtle touch of luxury to the relatively low-profile home. Moving onto the second level, you're invited into the intimate and private quarters in which you'll find four bedrooms, a family den and a study. The third floor is dedicated to all types of activities and entertainment, as the U-shaped open space boasts a gym and plenty of game areas.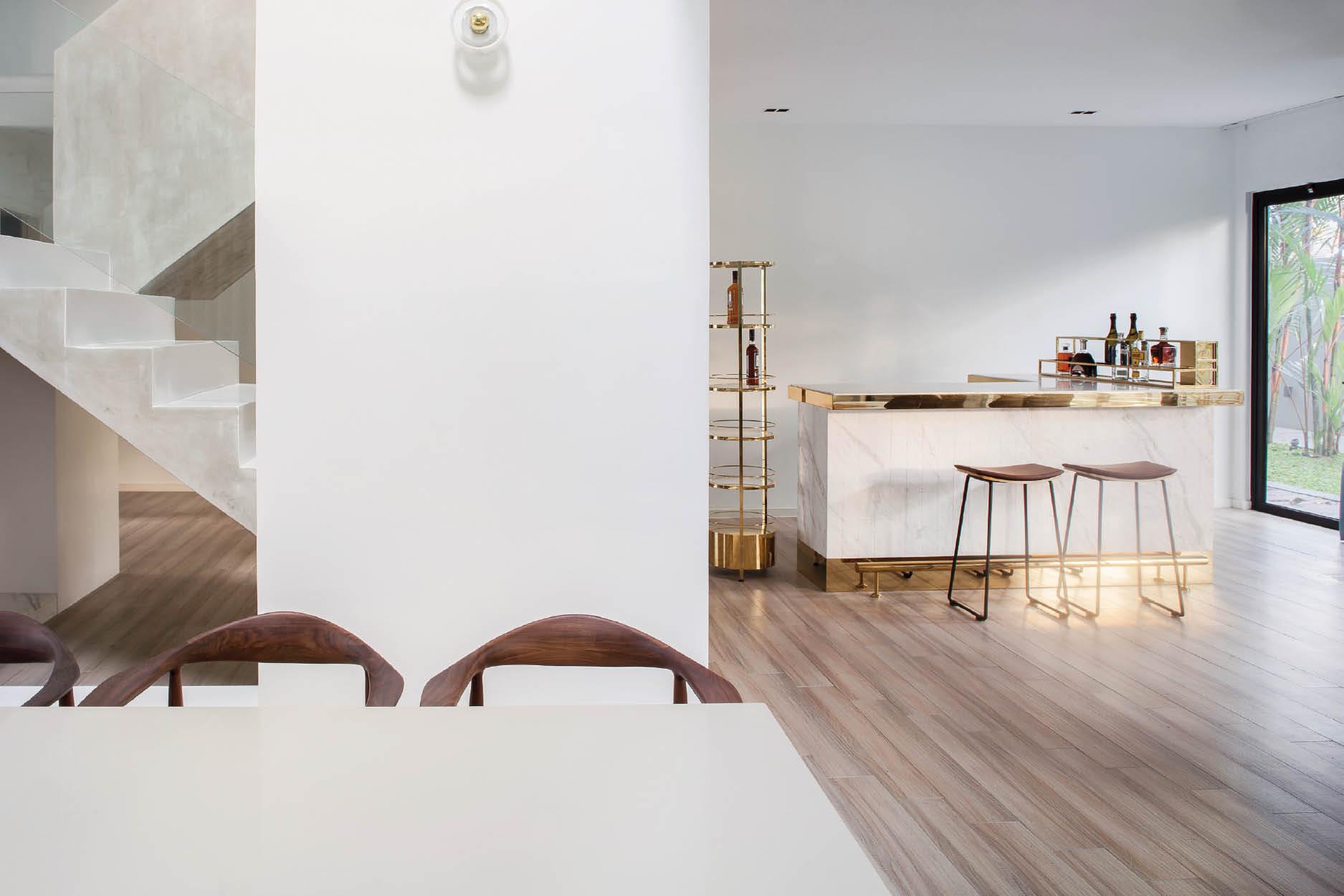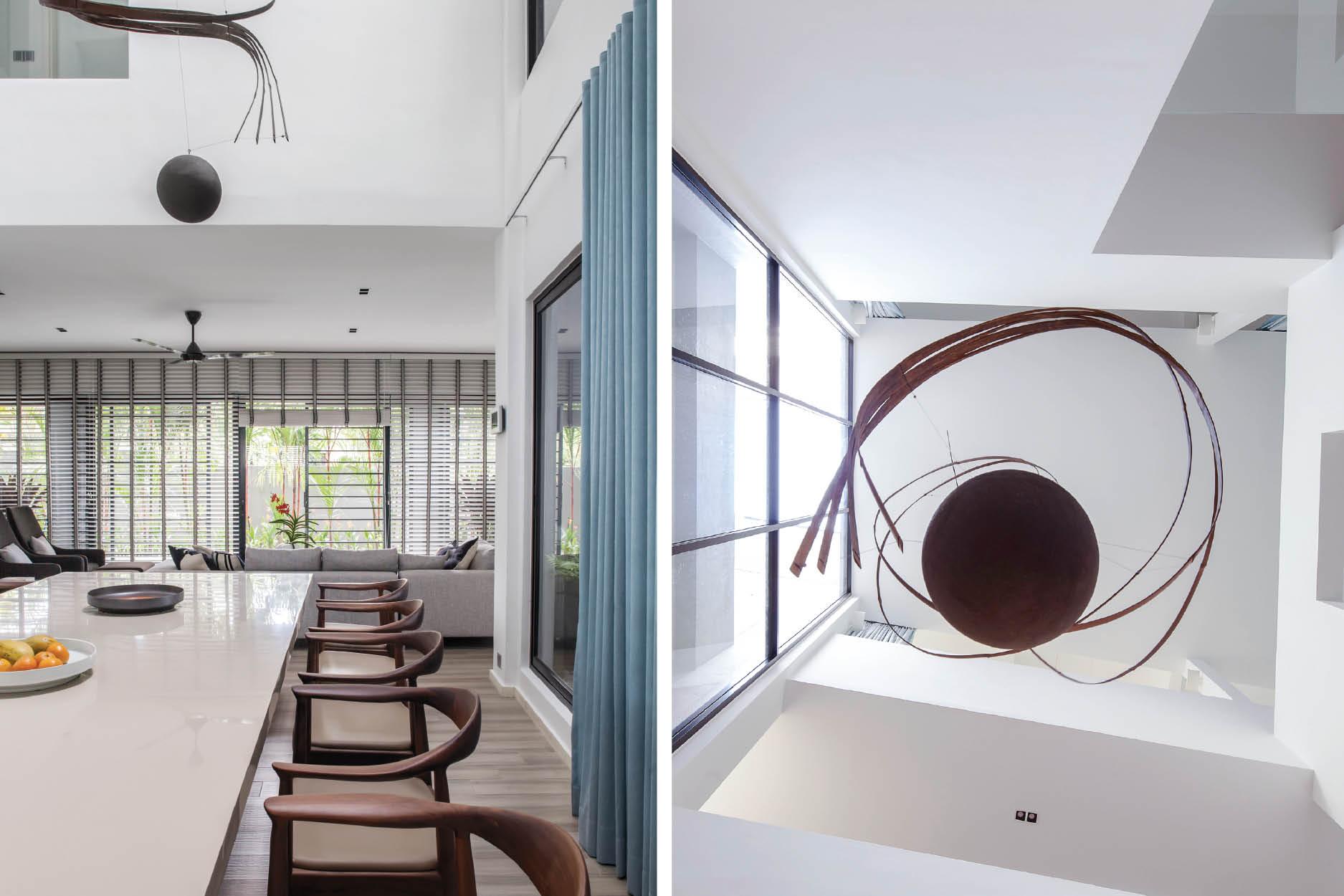 When asked how they want the residents to feel about the home, the design trio replies in unison: "Comfortable, entertaining and minimalist." Mission accomplished.
Photography by Vincent Lim And Nirut Benjabanpot