There is a lot of debate surrounding the use of colours in tiny homes. Some worry that cramming too many colours will make one feel claustrophobic in the limited space, but if it's done right, your home can be a beautiful and comfortable environment.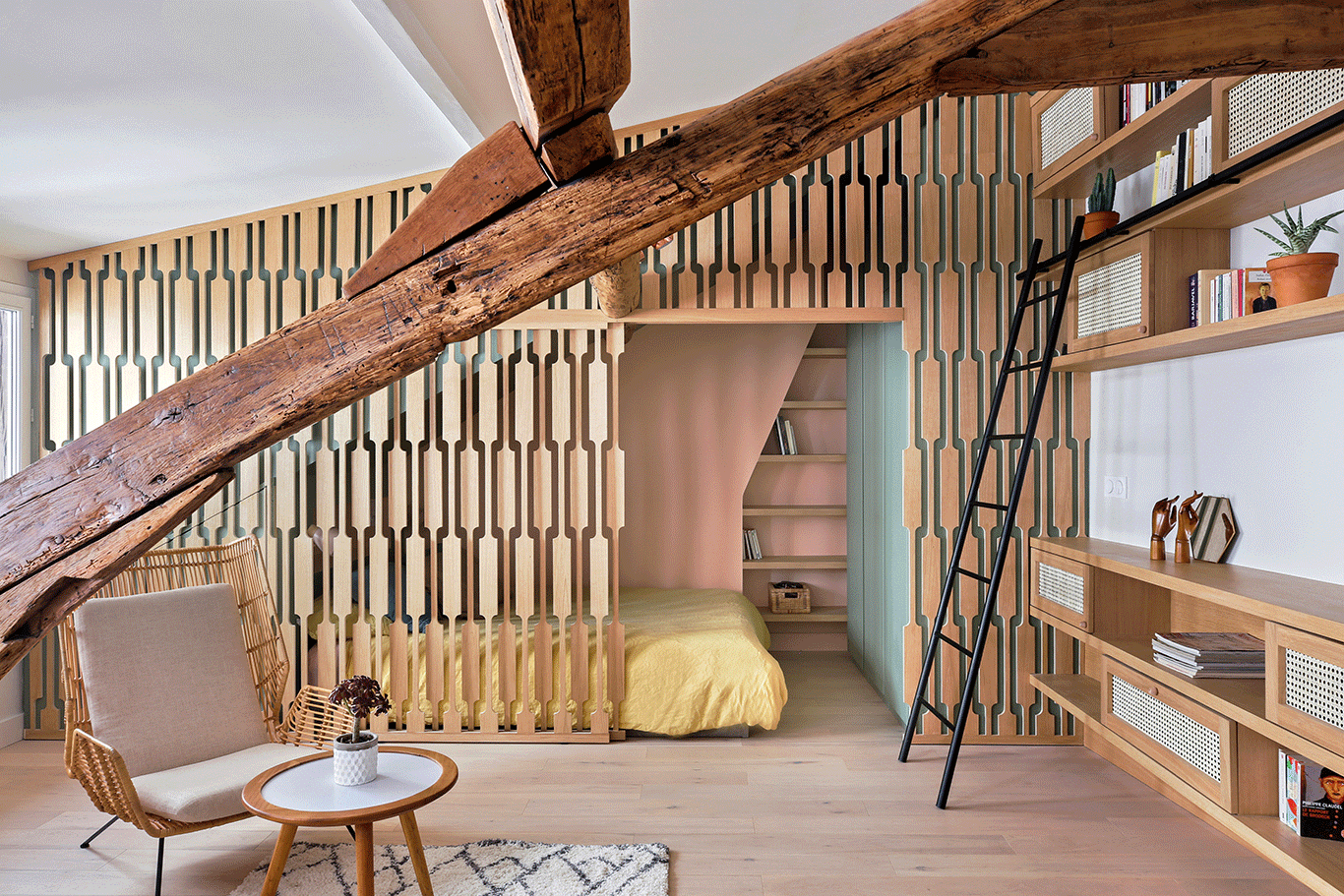 As long as the colour palette and materials are appropriately matched, a small space can look bigger than it is. This 344 sq ft loft in Paris not only has a log structure across the house, but the ceiling is also slanted. Other than good lighting, this layout is actually not too friendly for decor. However, French design company Transition Interior Design used a variety of colours and textures to transform this small loft into a modern and novel home that is inviting to everyone.
1. CHANGING PERSPECTIVES
If you can't change something, why not take it as a point of inspiration? With the wood structure spanning across the loft seen as a feature piece, natural wood flooring, wood laminates and rattan cabinets are used in the surroundings to complement it. Even the tables and chairs are adorned with wooden tones. The eye-catching sliding door in the space has a semi-hollow design so that the area feels more open.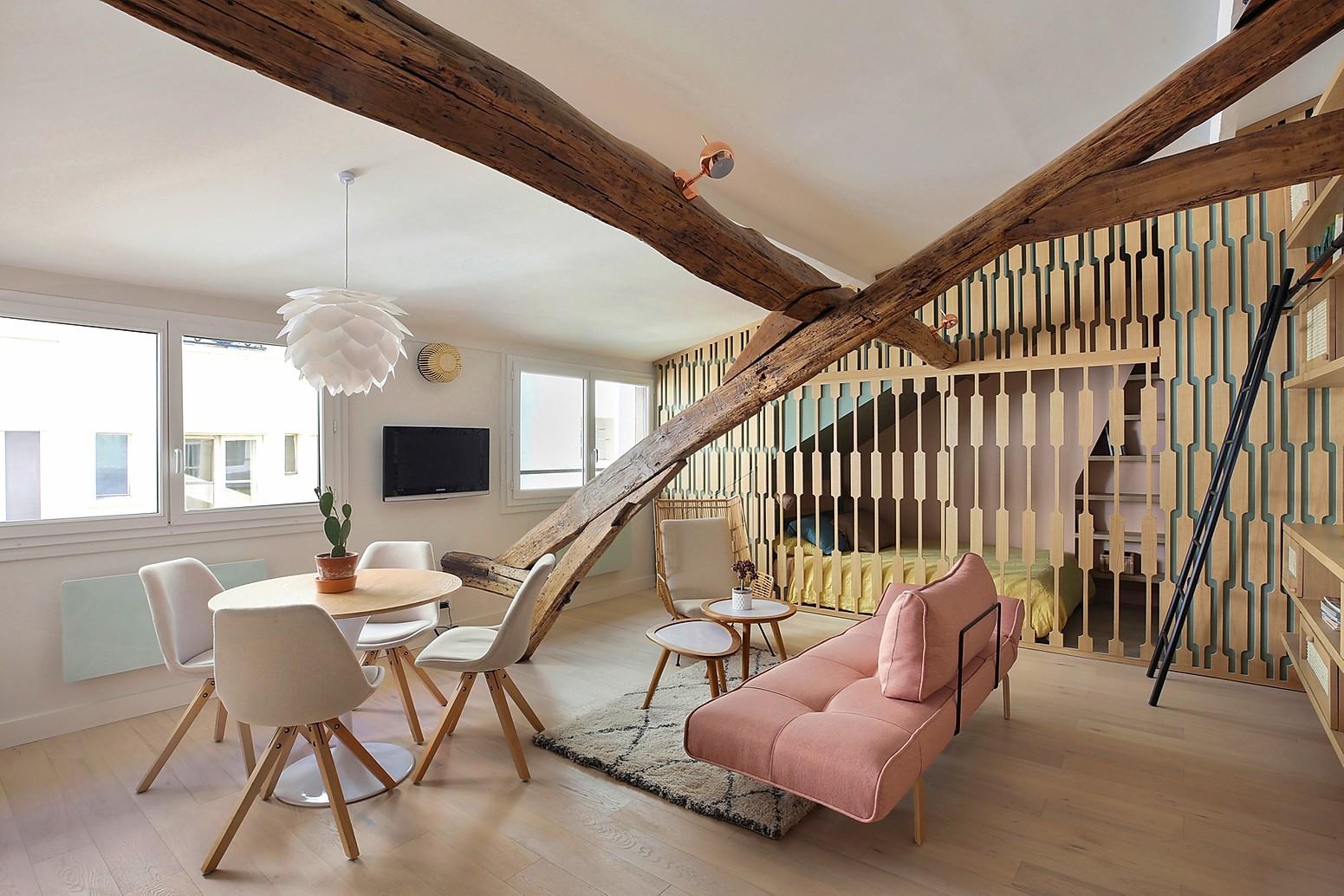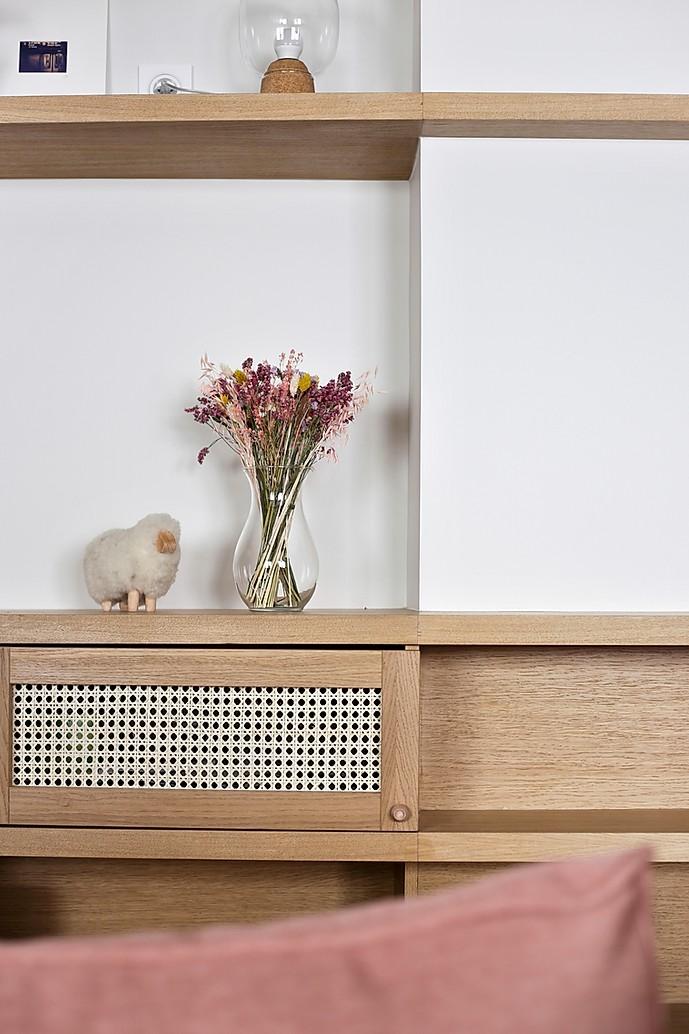 2. USE SOFT COLOURS
With warm wood tones as the foundation, soft and gentle colours can embellish the space with freshness and vitality. Examples here include the pink cabinet in the bedroom, and the living room sofa, the lake green wardrobe and kitchen cabinets, the sky blue heating panel and the goose yellow bed cover.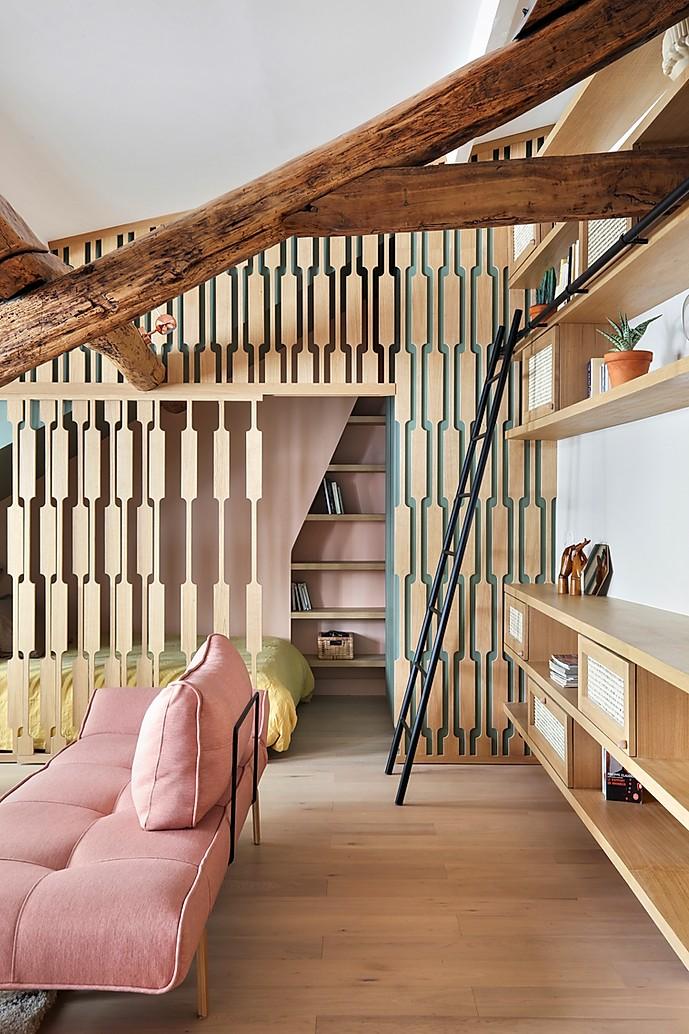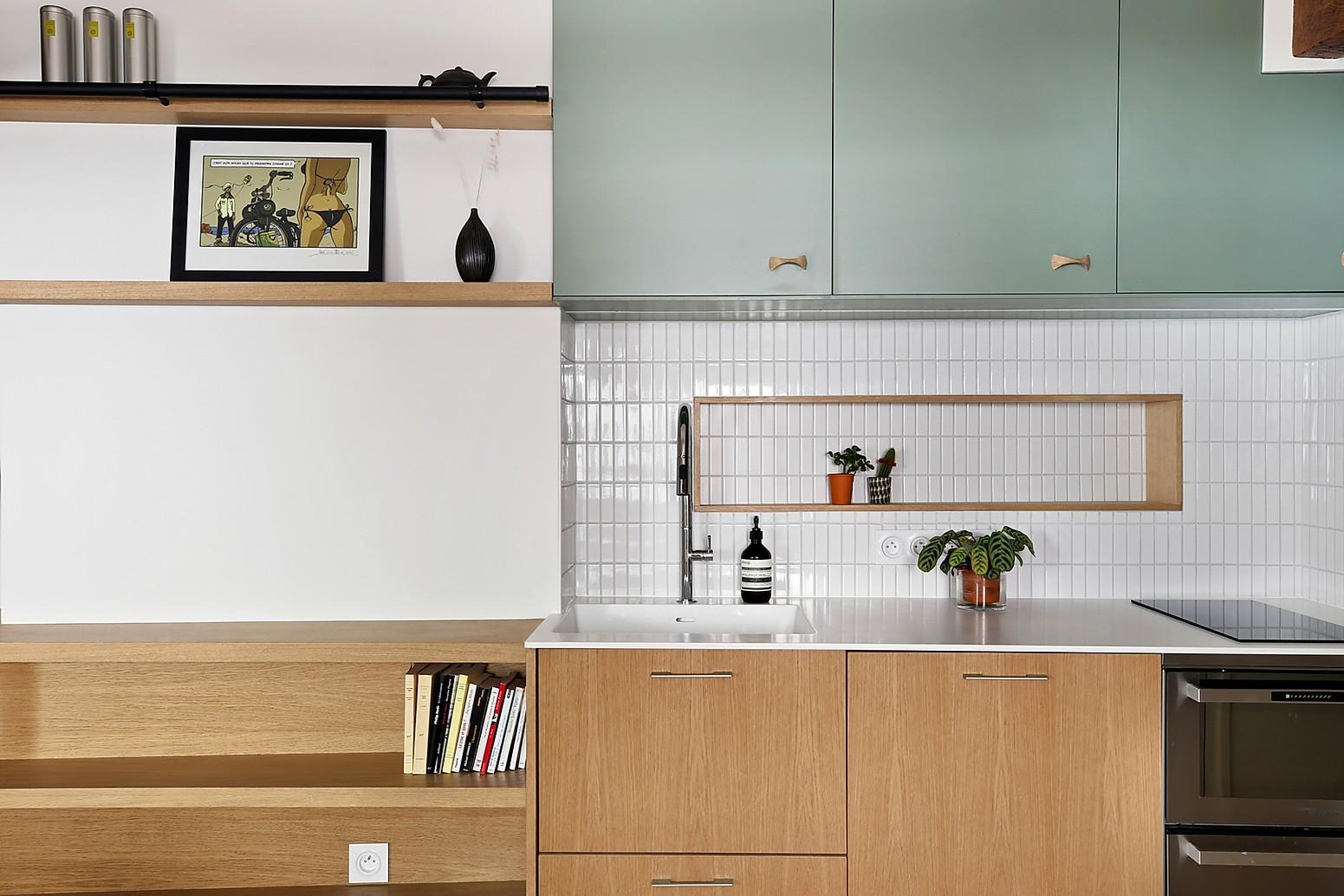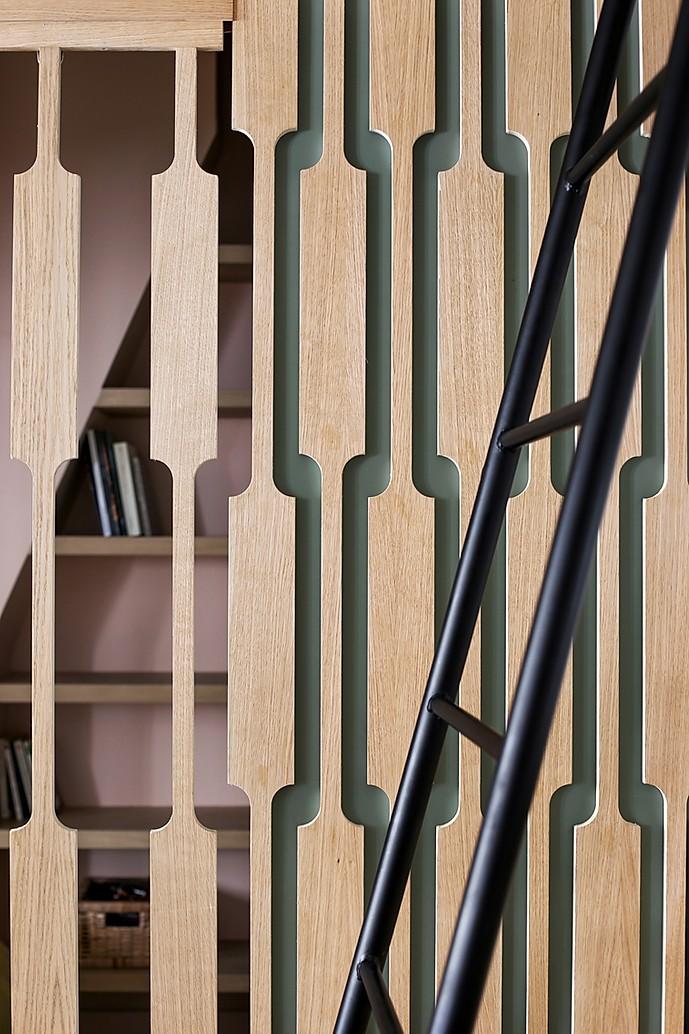 3. ECHOING THE COLOURS
Once the primary colour palette is finalised, it can be echoed in different areas with some variation. The pink paint of the bath test matches the pink the living room and bedroom, and the striking black and white printed wall complements the towel rack, ladder, and frosted glass window frame. This way, one can incorporate lots of vibrant colours without feeling that the space will become too random and crowded.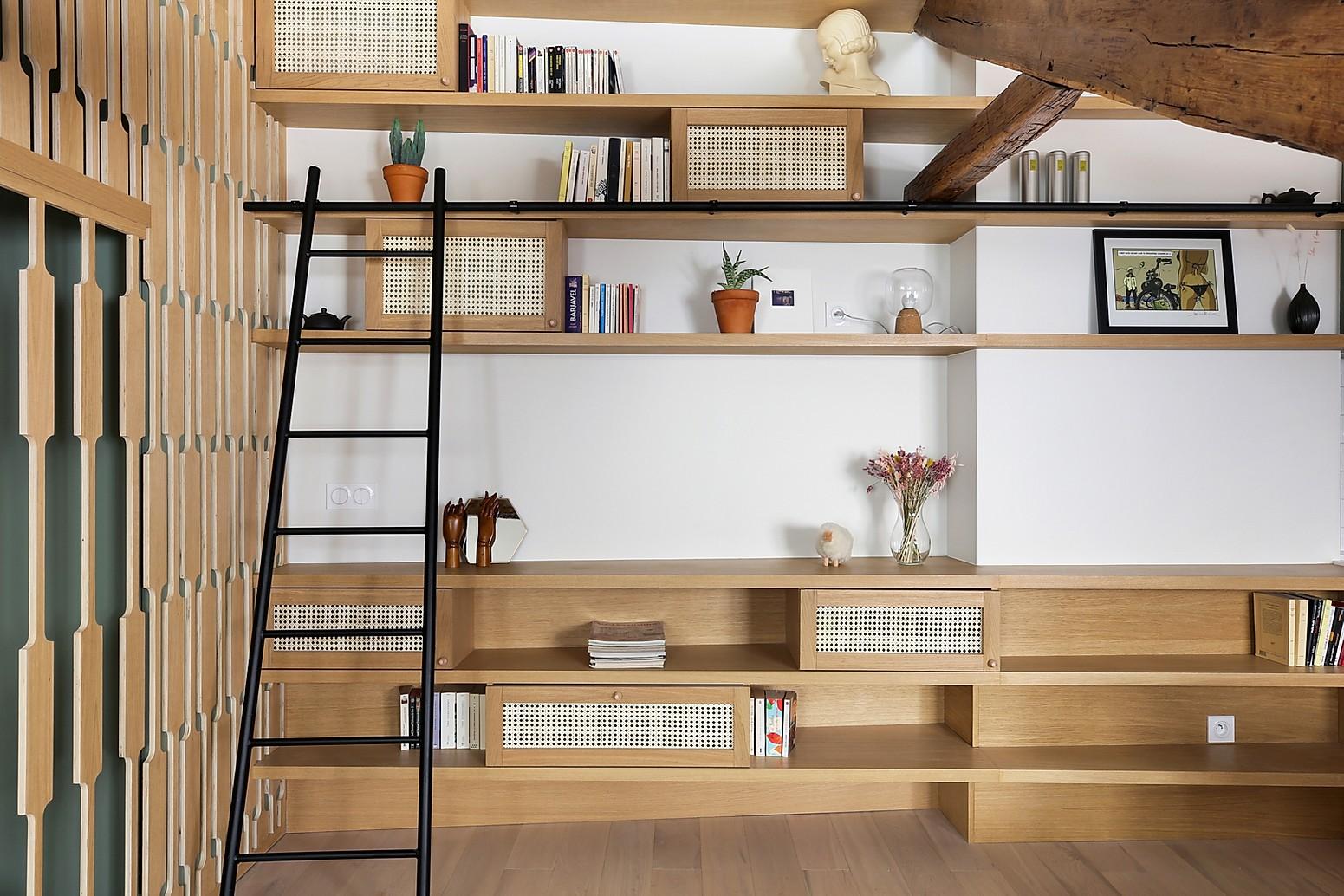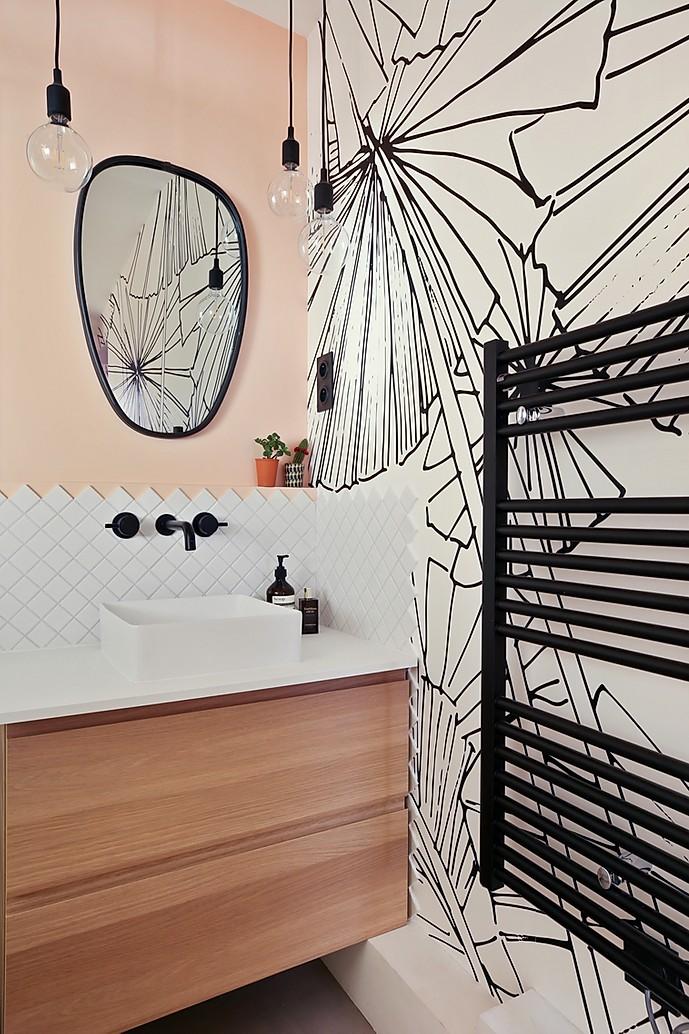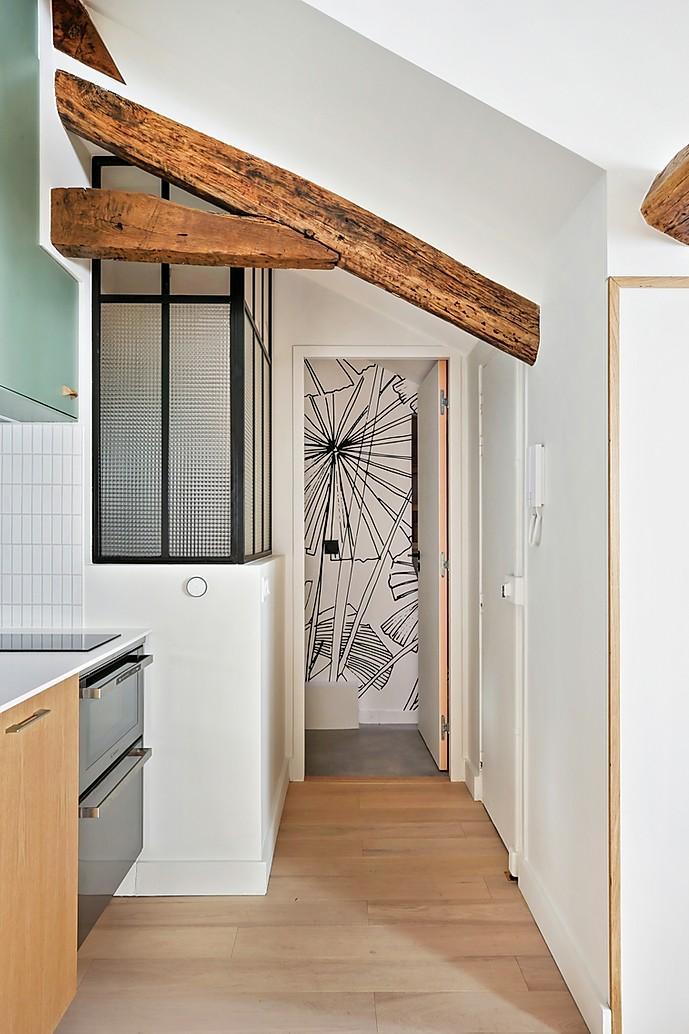 Photos:Transition Interior Design