Bright, airy and brimming with whimsicality, this expansive modern apartment is nestled in the heart of India's Churchgate – a neighbourhood in Mumbai that housed one of the three gates of the once walled city back in the 19th century.
Today, it is a major railway terminus and peppered with neo-Gothic mansions, old-world bistros and urban luxuries; painstaking preservation efforts of its ancient buildings have resulted in plenty of characterful architecture that all at once marries the sensibilities of old and new India.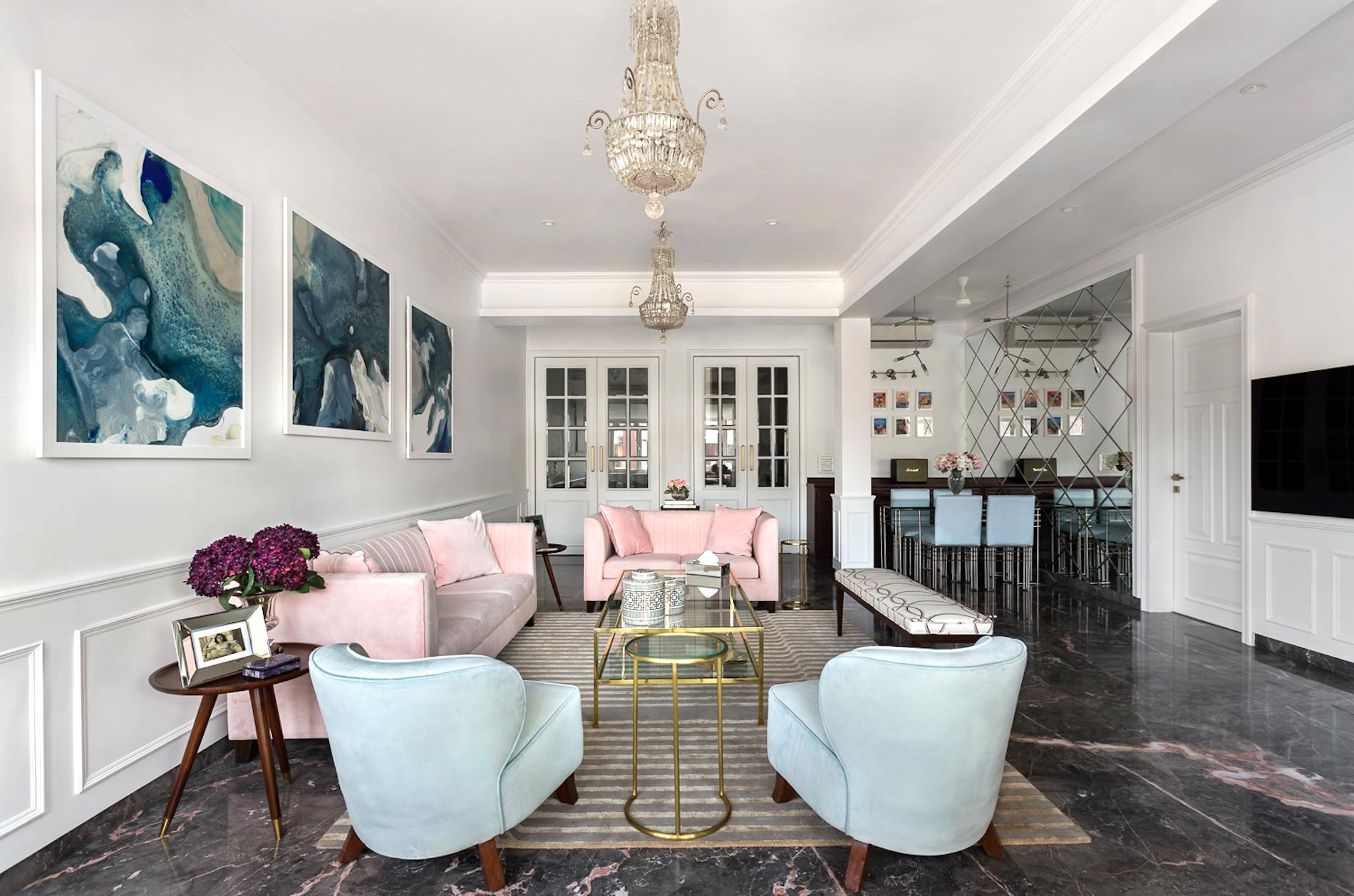 This nuanced aesthetic also aptly describes this lovely art-deco style Churchgate residence that, not too long ago, sported a completely different ambience. "It started out with no walls, no water connection and nothing on the ceiling except for the slab," recounts Sarah Sham, founder of Mumbai-based Essajees Atelier, who was tasked to reimagine this dismal abode for a well-travelled family.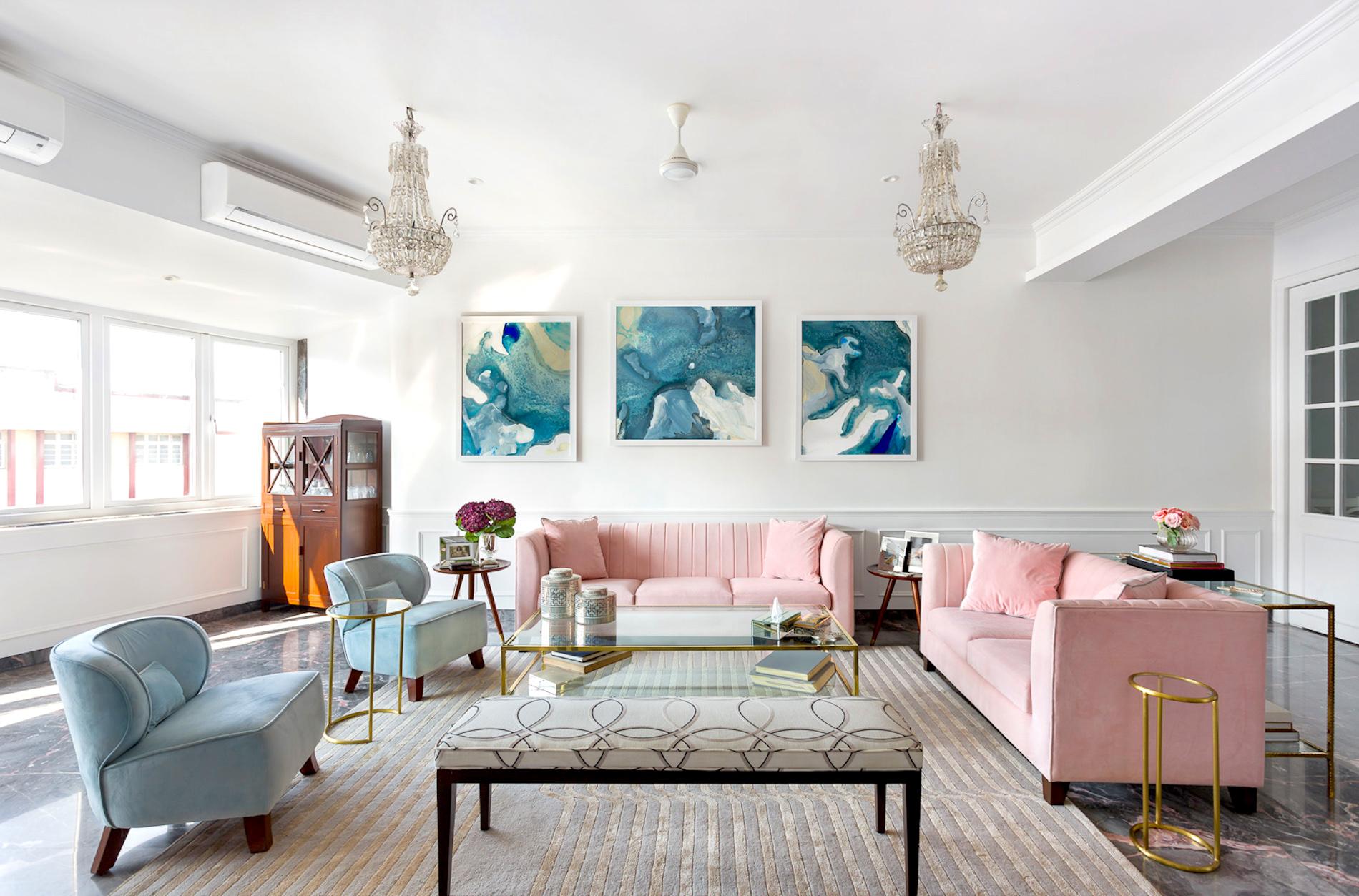 It took over a year and a half, but the effort was well worth it: Sarah together with her team conjured this open and inviting residence in which the homeowners can not only savour some quiet moments amidst the bustling city but also display their treasures collected from their journeys.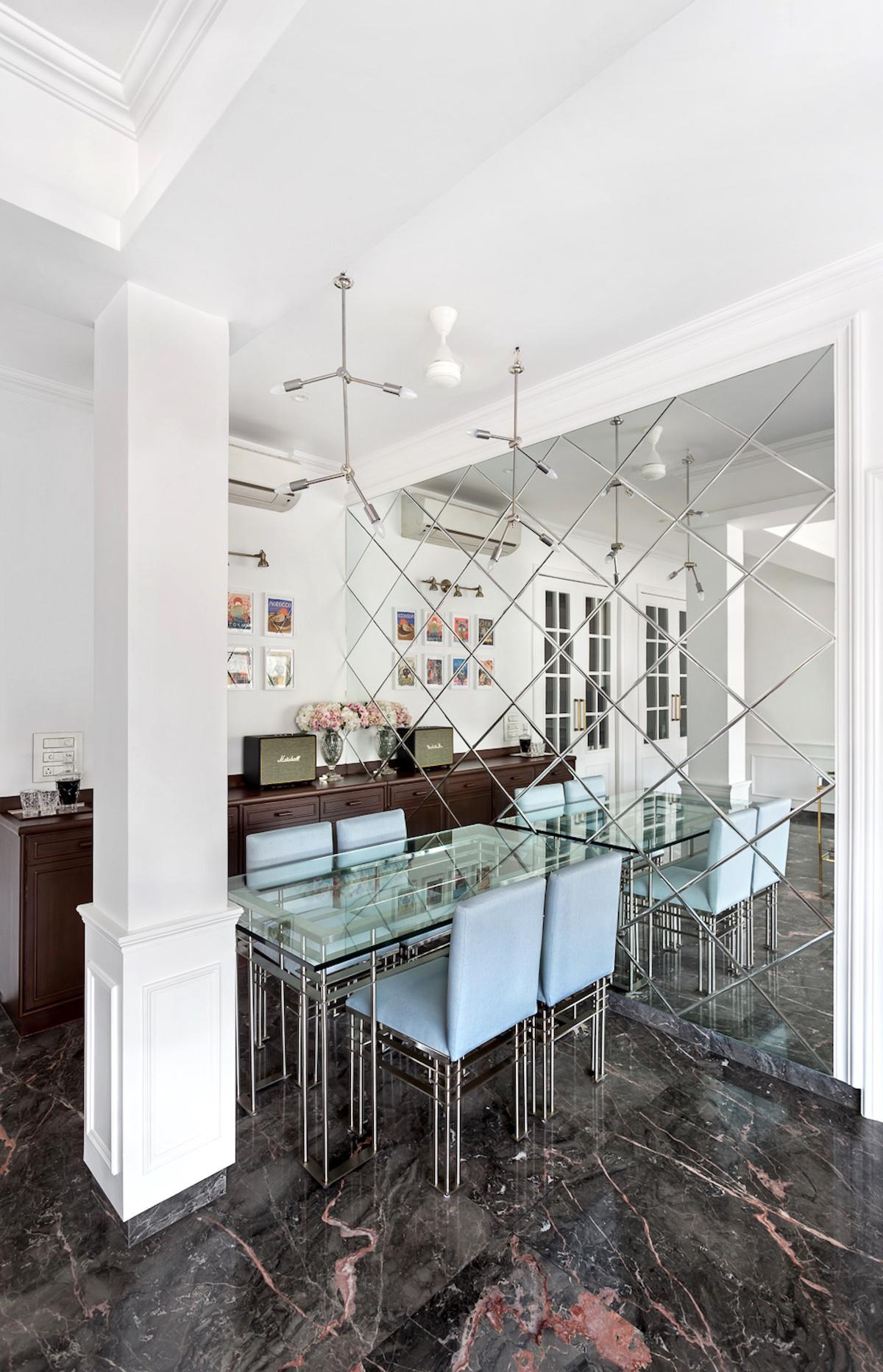 Extensive spatial redesign and a contemporary palette of whites, light blues and blush instantly uplifted the home with sleek elegance. Sarah also decorated the interiors with a mix of sculptural art-deco pieces with traditional elements – think bharat tiles that are set next to velvet sofas, accessories from Jonathan Adler and bespoke furniture by Indian designer Adil Ahmad known for his maximalist style; walls are adorned with the likes of Ralph Lauren patterned wallpaper and abstract artworks from Black Crow Studios. In the statement powder bathroom, Sarah and her team created neon lighting inspired by a design the homeowners saw while travelling in Berlin. "These are just a few of the things that made the house so special," says Sarah.
Scroll through the gallery below (photography by Studio Kunal Bhatia) to see more of the home: