After working as a fashion designer for Italian brands Valentino and Fendi, Rome-based Dylan Tripp branched out into an intriguing field – floral design.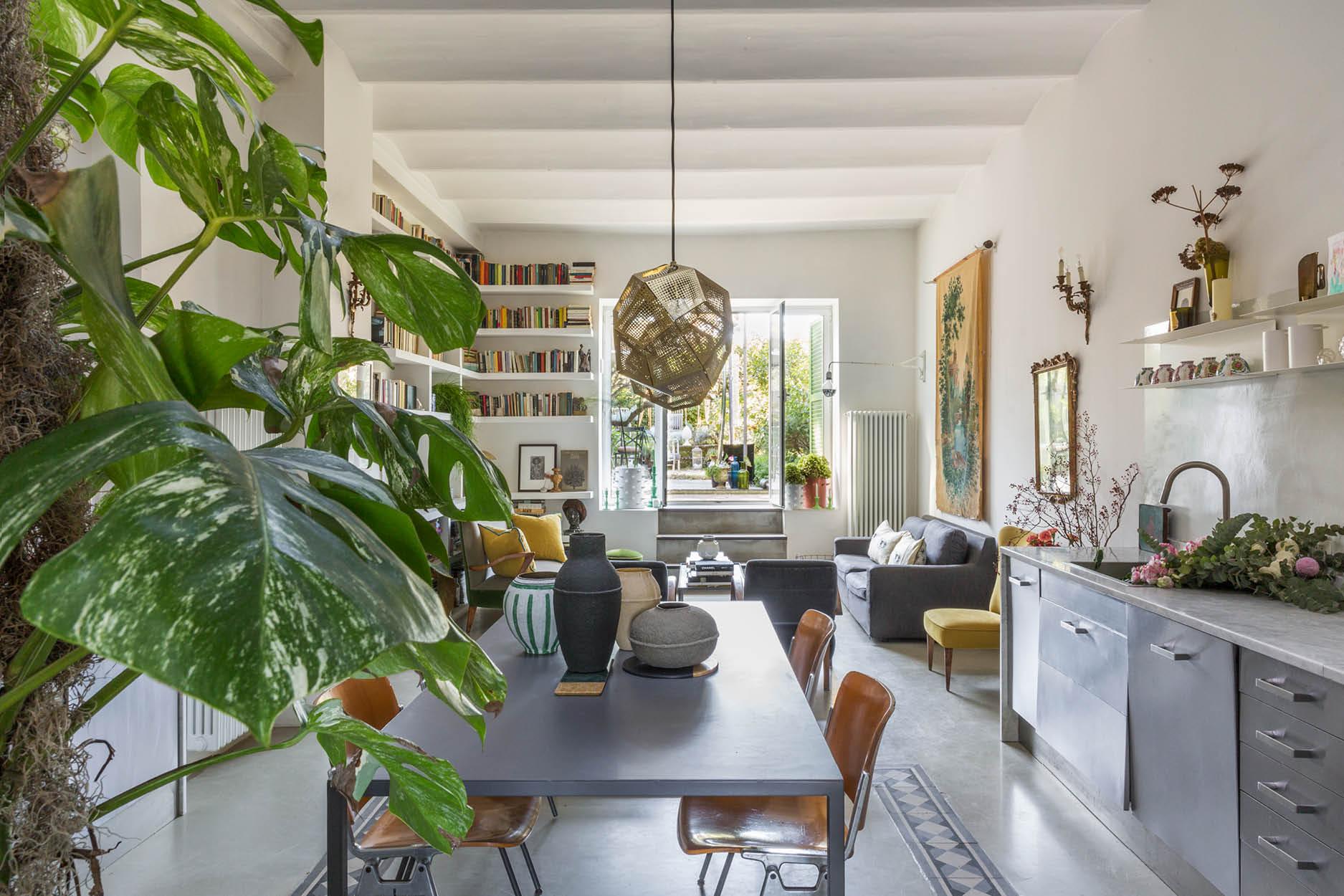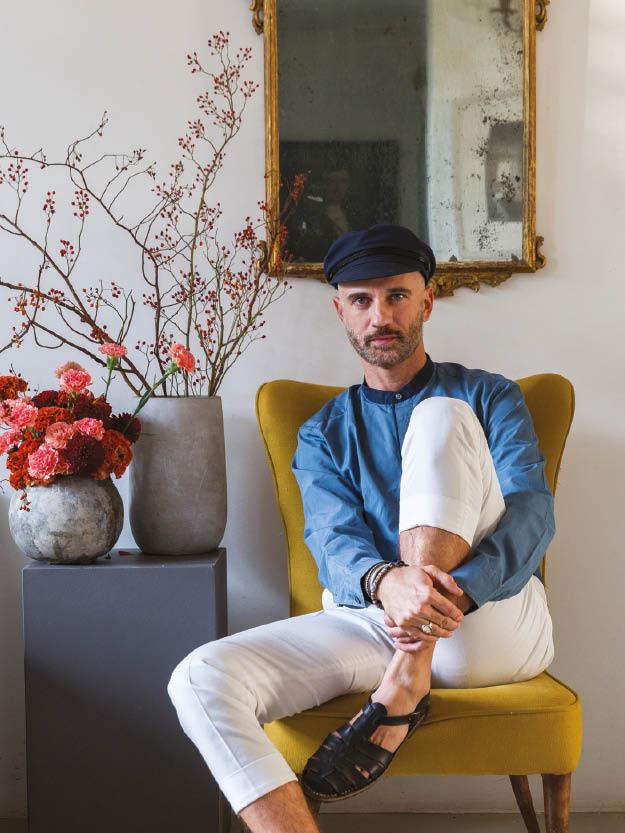 Today, he creates floral and plant arrangements for events, boutiques, showrooms, hotels and fashion sets. In his home in Rome's Mandrione district, which he shares with his partner and his young daughter, Dylan has used his well-honed fashion sense to create an abode where bold colours, textures and printed fabrics harmonise with his gorgeous floral artworks to evoke the atmosphere of a garden oasis. Scroll through the gallery below (Photography: Serena Eller Vainicher; Production: Nikey Cheng) and enjoy the beautiful design: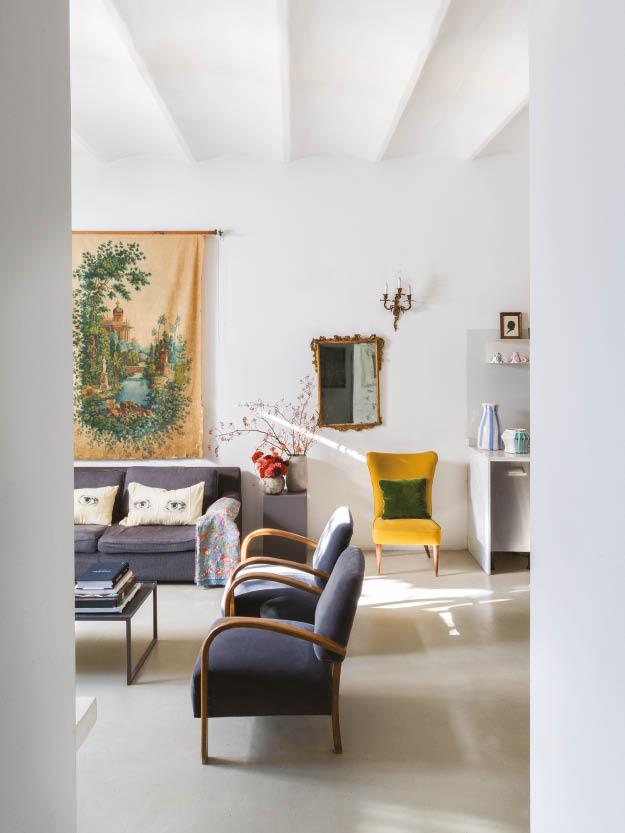 Set between the arches of the ancient Felice aqueducts and the metropolitan railway line and tucked away from the main street, Dylan's 900sqft home is connected to a 3,200sqft garden that he uses as a floral-art atelier where he and his partner sometimes entertain friends.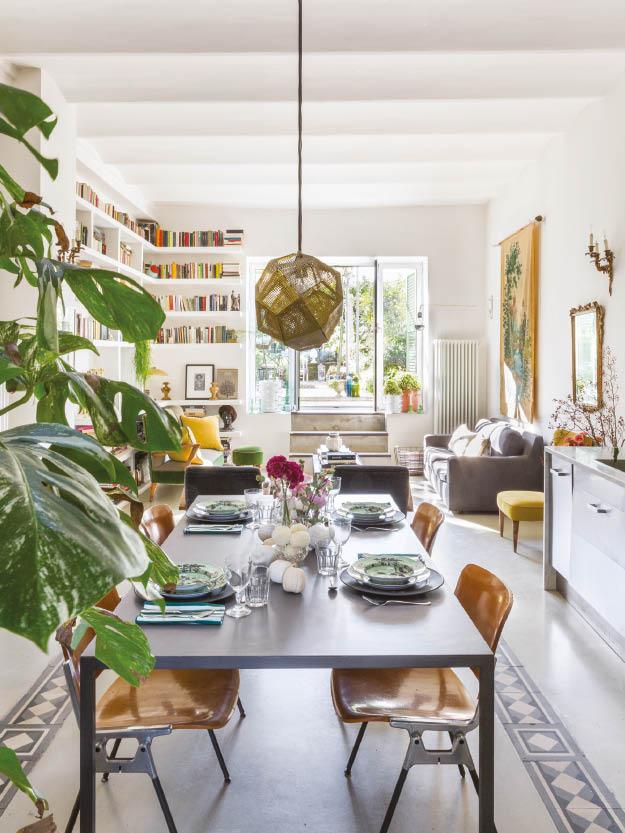 "I spent about three months renovating this home, which includes a massive window that connects the interior living spaces to the commodious garden," says Dylan. "I kept some of the building's typical Roman details, such as the original cement tiles that had been inserted into the resin floor."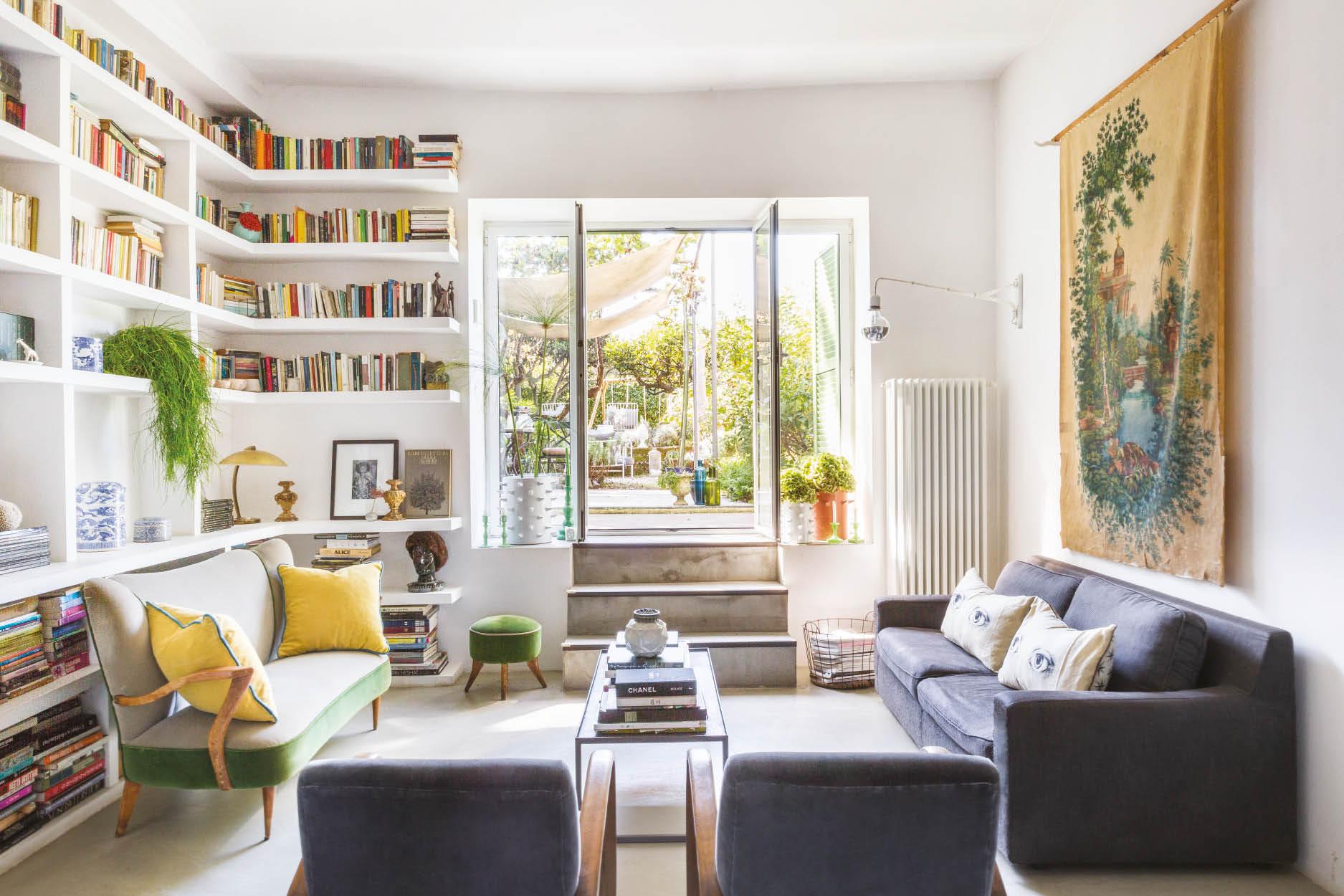 The communal area consists of a living, kitchen and dining area in a rectangular open-plan space. At the entrance to the living space are a glossy red clay table by Maarten Baas and anthurium flowers sitting in a vase by Italian architect Gaetano Pesce that looks like it was sculpted out of ribbons of red plasticine.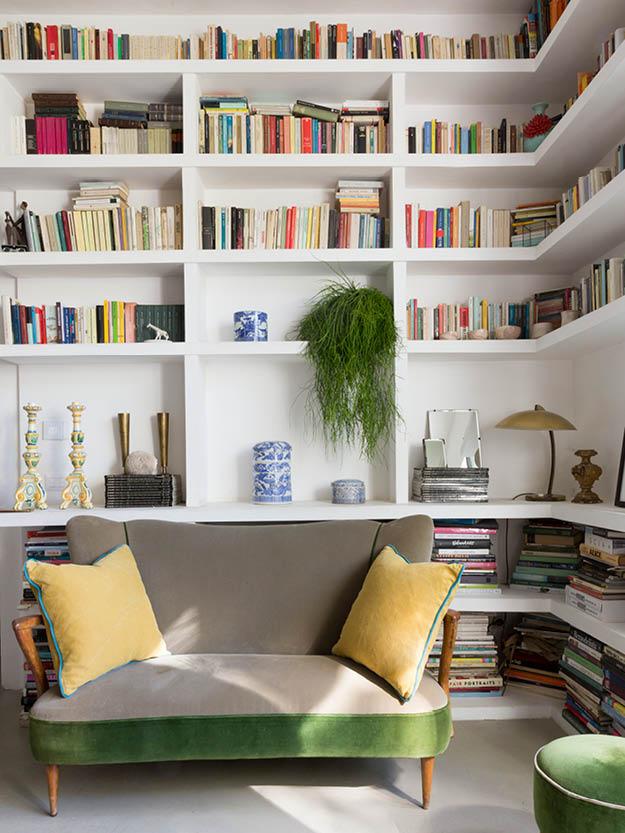 Inside the living room are a comfortable stone-blue modern sofa set across a slimmer and more structured 1950s vintage sofa, two square vintage armchairs that Dylan found at the Porte de Clignancourt market in Paris, a coffee table that he designed himself, mirrors and appliqués that he inherited from his grandmother, ceramic vases by Studio Erik Gutter and Italian designer Umberto Mantineo, and a candelabra from Ceramiche di Caltagirone.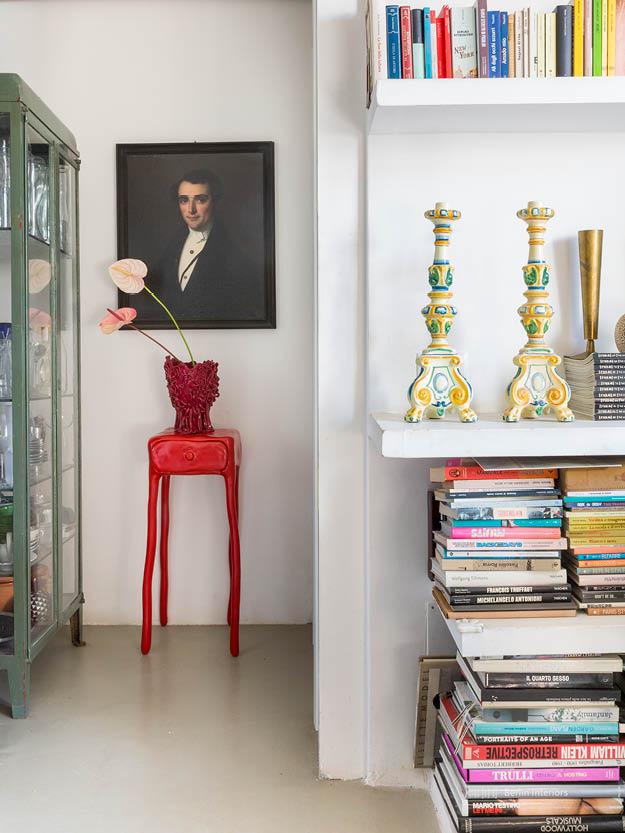 The vintage two-toned sofa was upholstered in light and dark green velvet, while the vintage armchairs in blue velvet match the sofa, and the two 1940s chairs were upholstered in mustard-coloured fustian. Silk eye-print cushions that rest on the sofa add a touch of the esoteric to the space, while a 1860s trompe l'oeil curtain from a French palace was used as a wall hanging to bring the spirit of imperial European gardens into the home.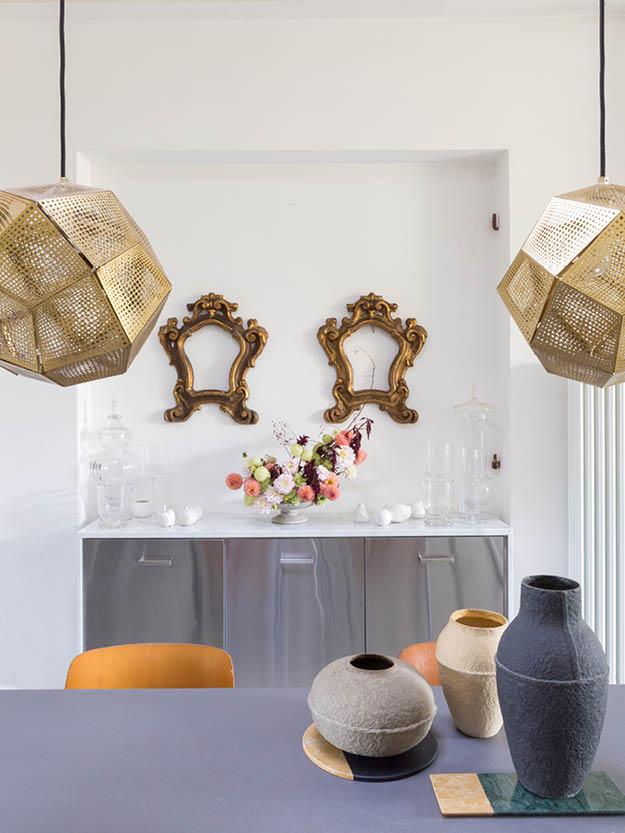 In the kitchen, Dylan combined Tom Dixon Etch pendants with beechwood DSC 106 chairs by Italian architect and designer Ignazio Gardella. Paperpulp vases by Belgian brand Serax feature floral compositions of dahlias, asclepias, lisianthus and eucalyptus, as well as the flowers of apricot, carnation and celosias with rosehip branches to create an abode filled with the dramatic, vivacious spirit of ancient Rome.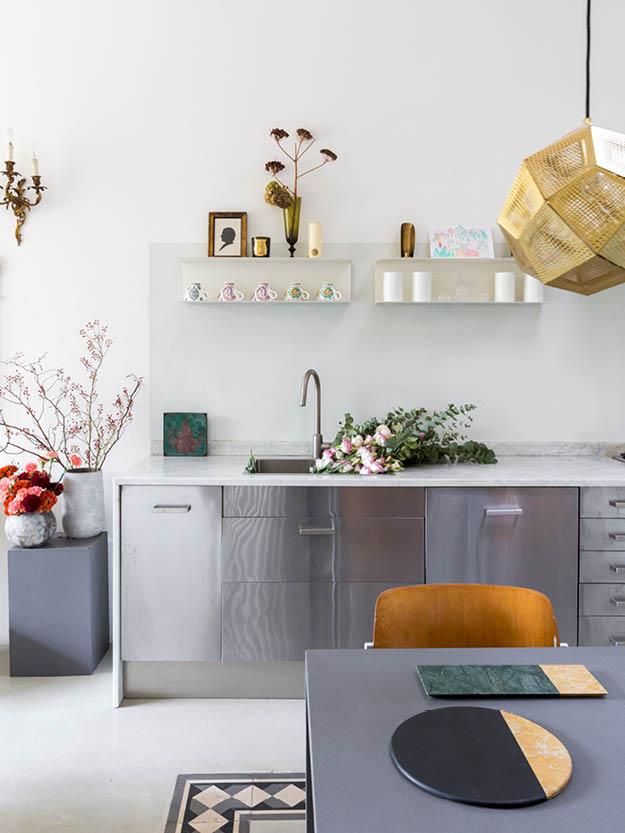 The master bedroom, which includes an ensuite bathroom and a mezzanine study area, features an assortment of mirrors that Dylan purchased from different European flea markets, side tables from Morocco and a vintage armchair found in France. Dylan's daughter's bedroom, which also includes an ensuite bathroom, is clad in Farrow & Ball Bumble Bee wallpaper and includes a small pedal car from Italian vintage toy brand Baghera.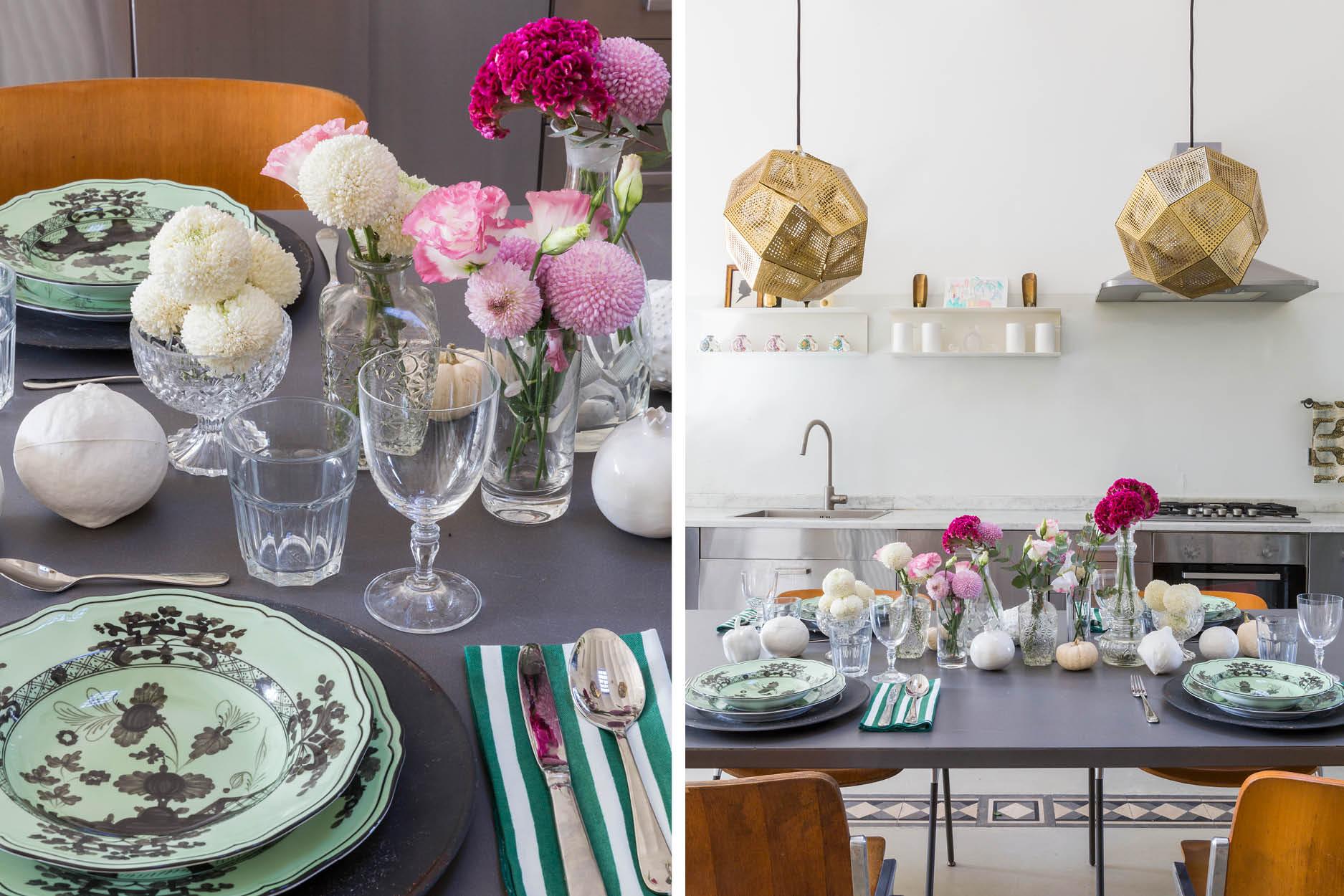 "The vibrant interiors act as a beautiful frame for the garden," says Dylan. "This garden is a living picture that changes with the seasons – and that alters over time. By mixing traditional Italian elements with contemporary design, fabrics and materials, I've created a home that reflects my personal style."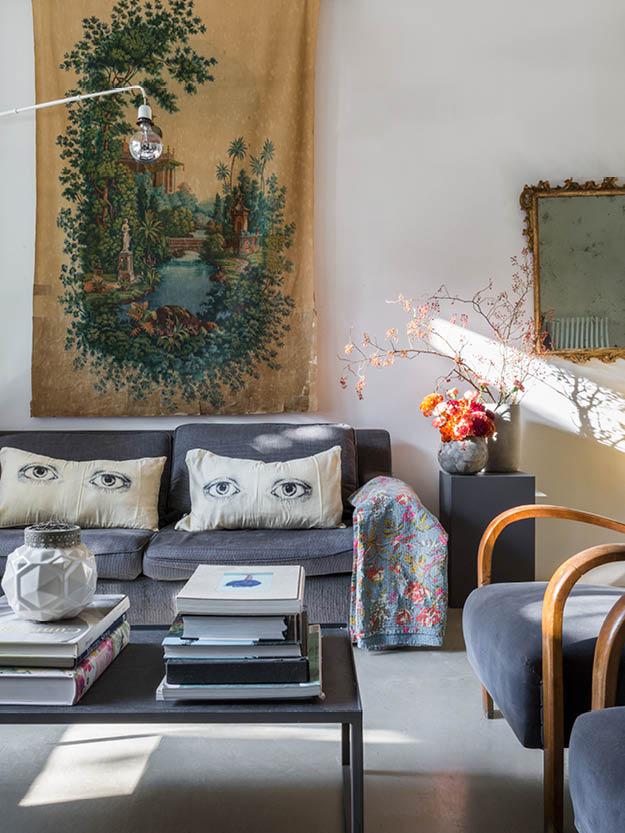 Colourful books and a welcoming ambience imbue the interiors, which is connected to the expansive outdoor garden triple the size of the home.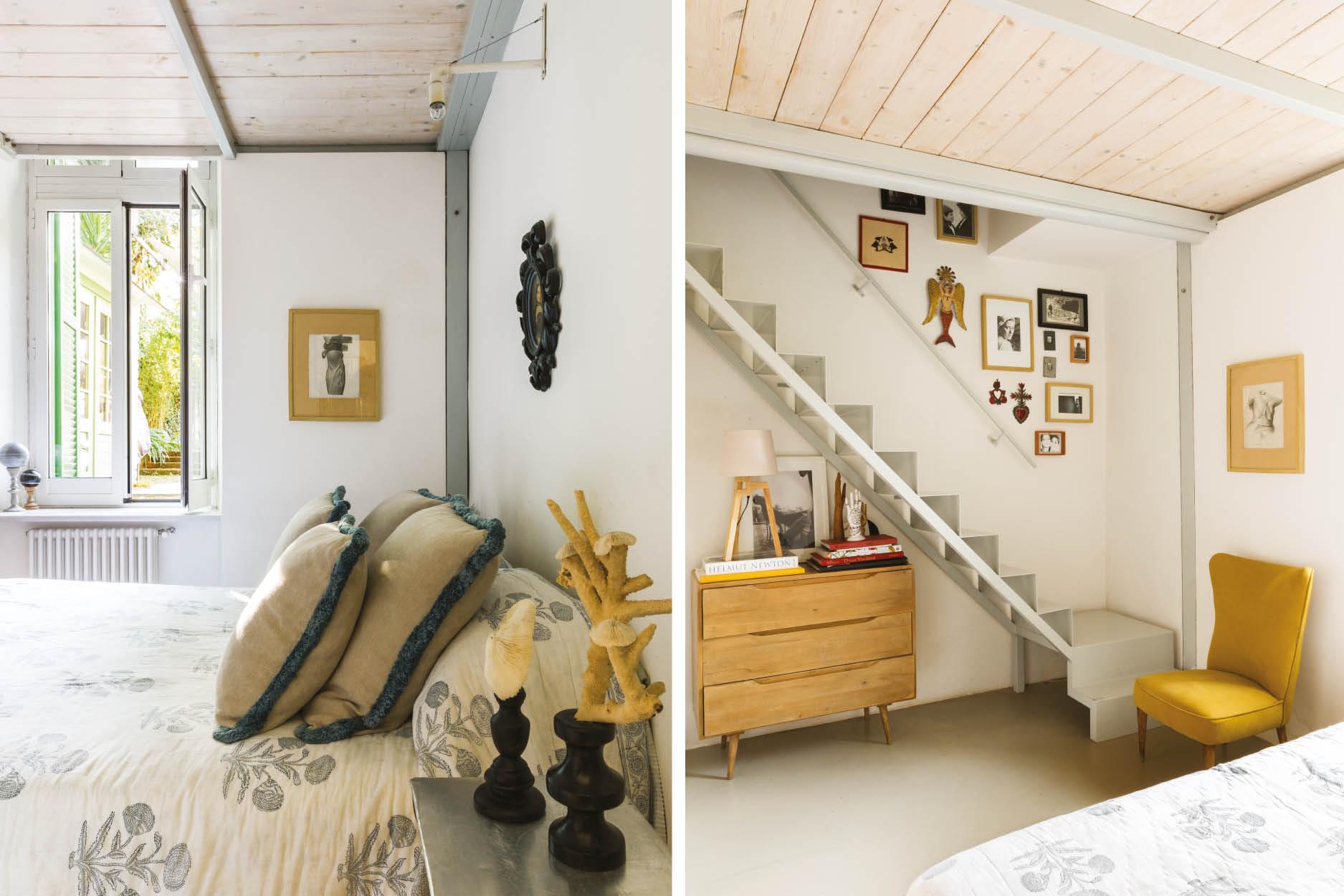 Contrary to the vibrant living areas, the bedrooms instead are designed with a soft and minimalist palette, creating a serene environment for true relaxation.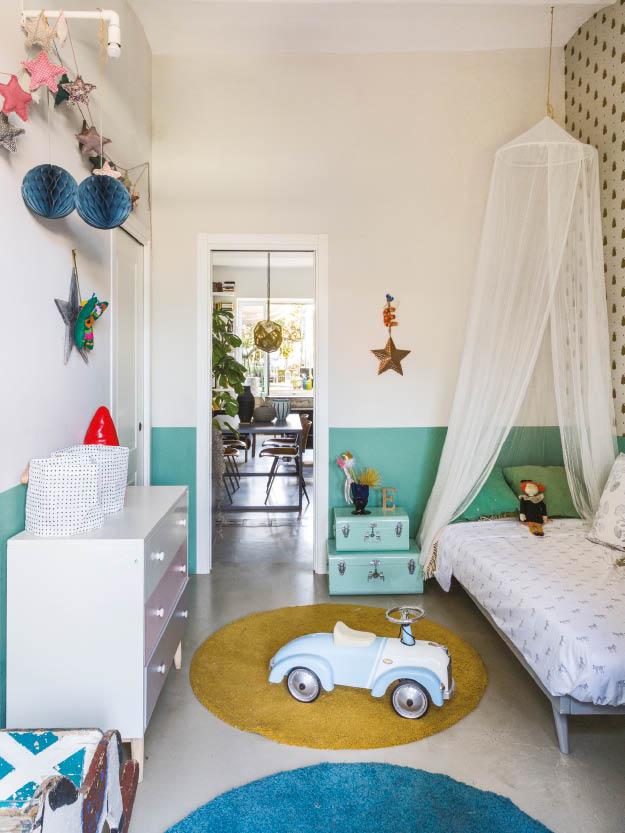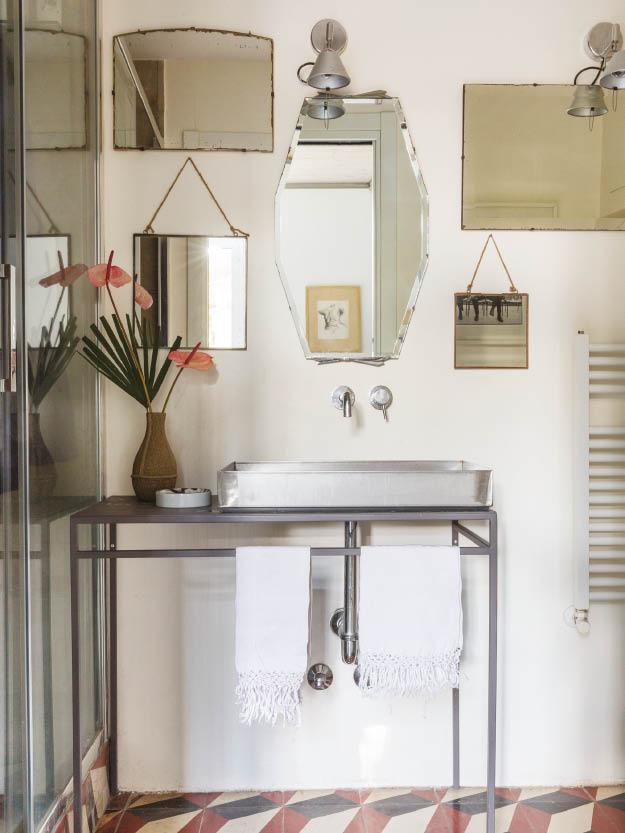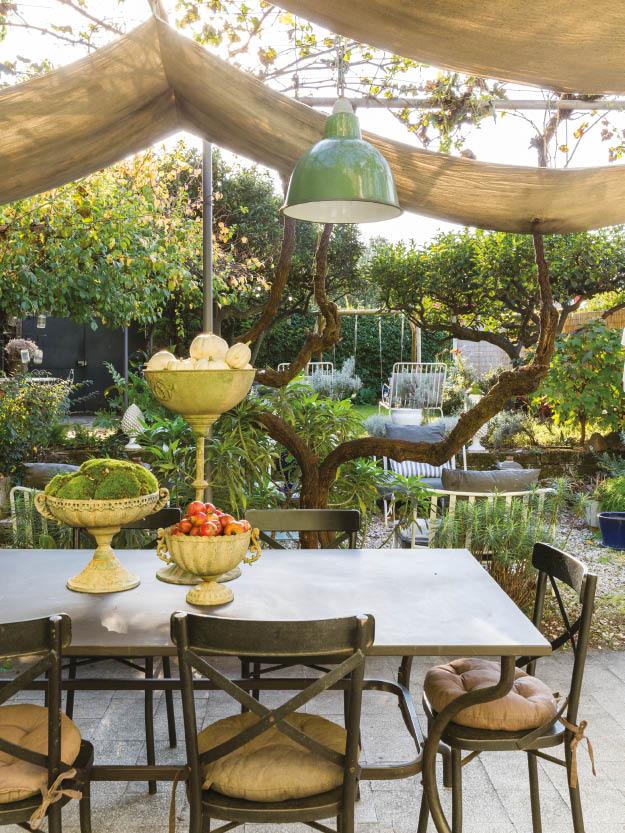 Spanning 3,200sqft, the impeccably maintained outdoor garden oasis is studded with lush trees, plants and shrubs, serving as the location for many treasured gatherings and parties with loved ones.