As the founders of Shanghai-based Neri&Hu, one of Asia's foremost interior design and architecture firms, it's interesting to hear that Lyndon Neri and Rossana Hu's own design journeys were dotted with unexpected turns.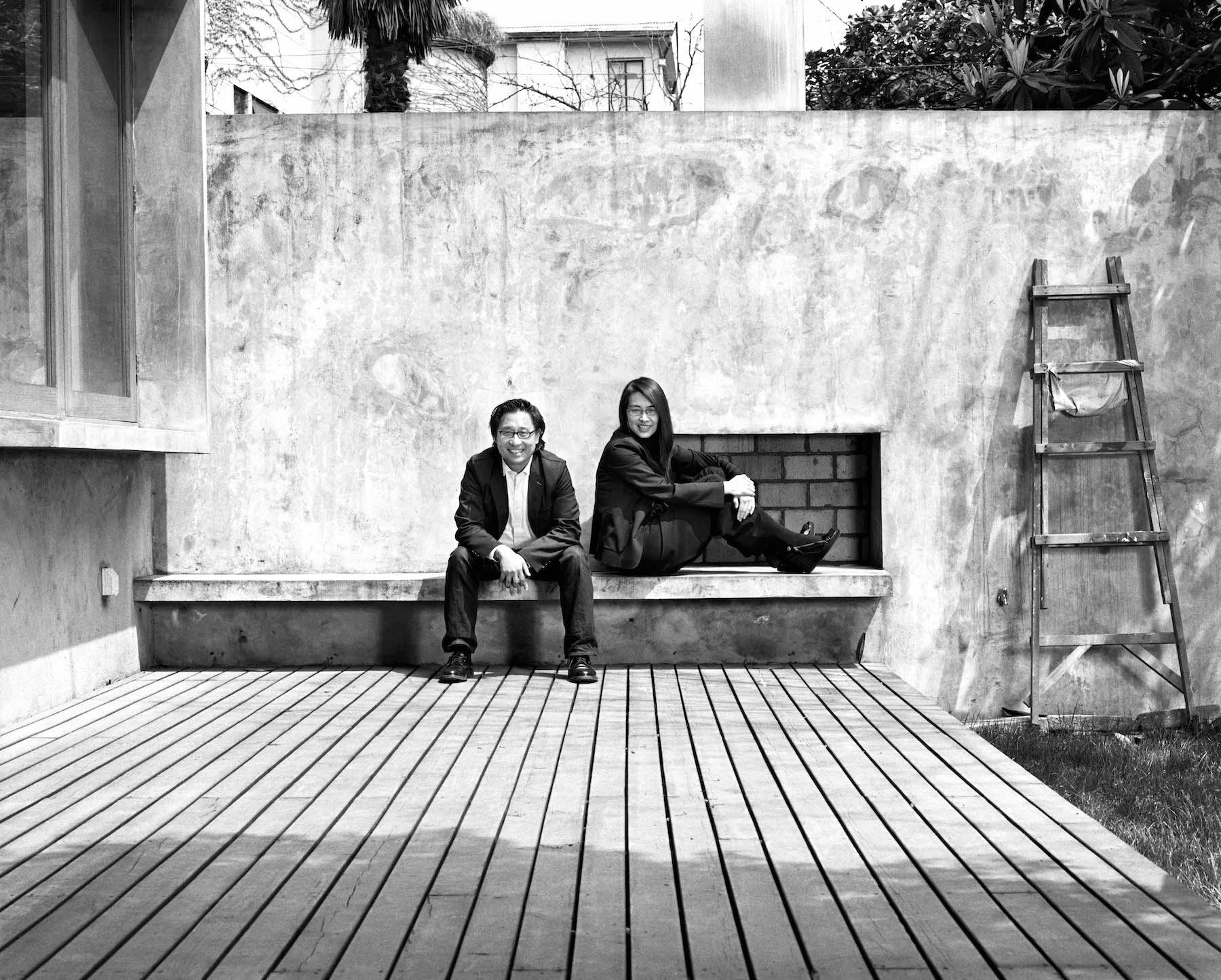 "I had a typical Asian upbringing, so there was absolutely no way you could even consider art," jokes Philippine-born Lyndon, who "lied to my father" for two years as a fine arts major before finding his passion in architecture. Similarly, Taiwan-born Rossana stumbled upon her love for design after considering the likes of law and engineering—which led the partners to meet as architecture majors at the University of California at Berkeley before establishing their interdisciplinary studio in 2004.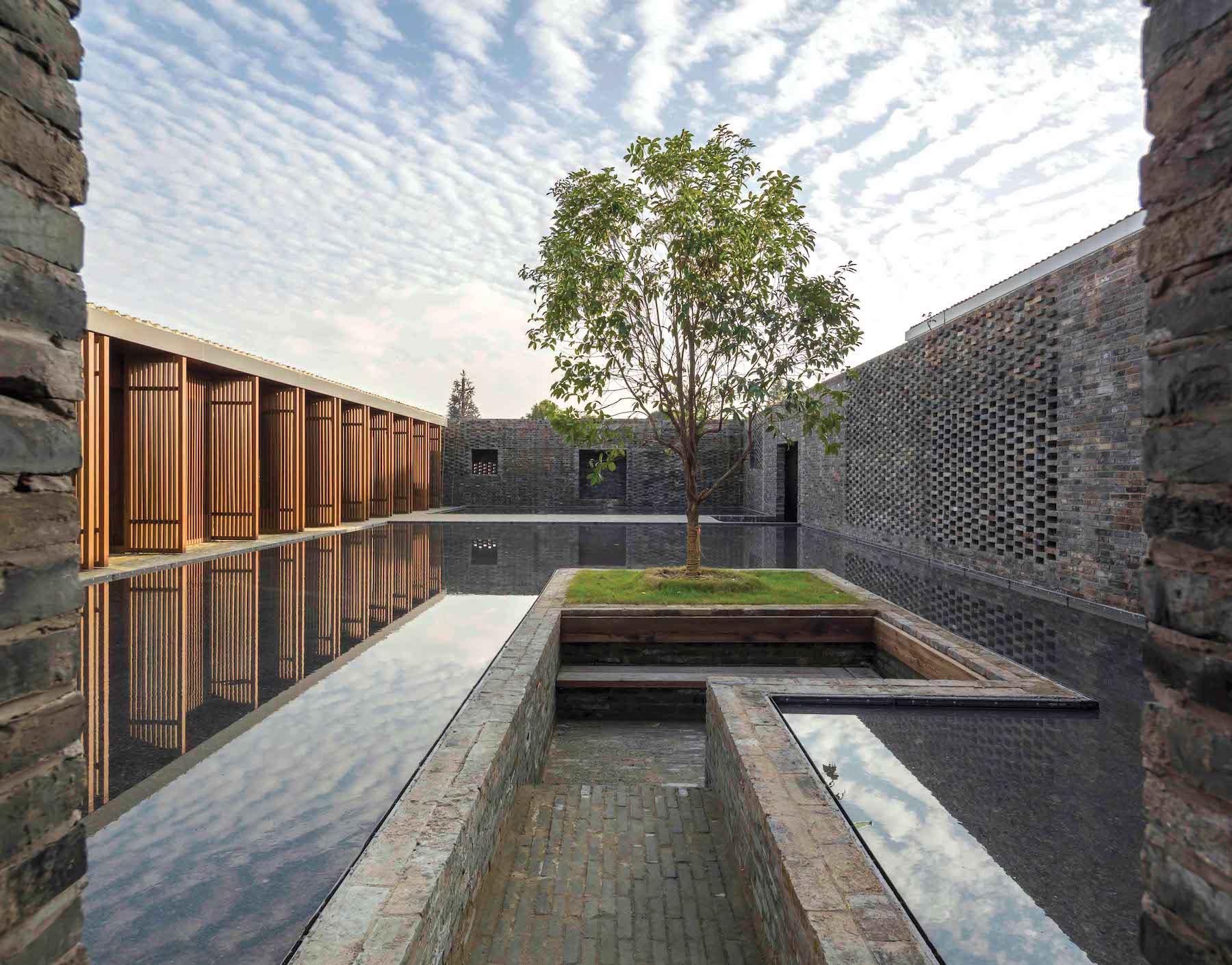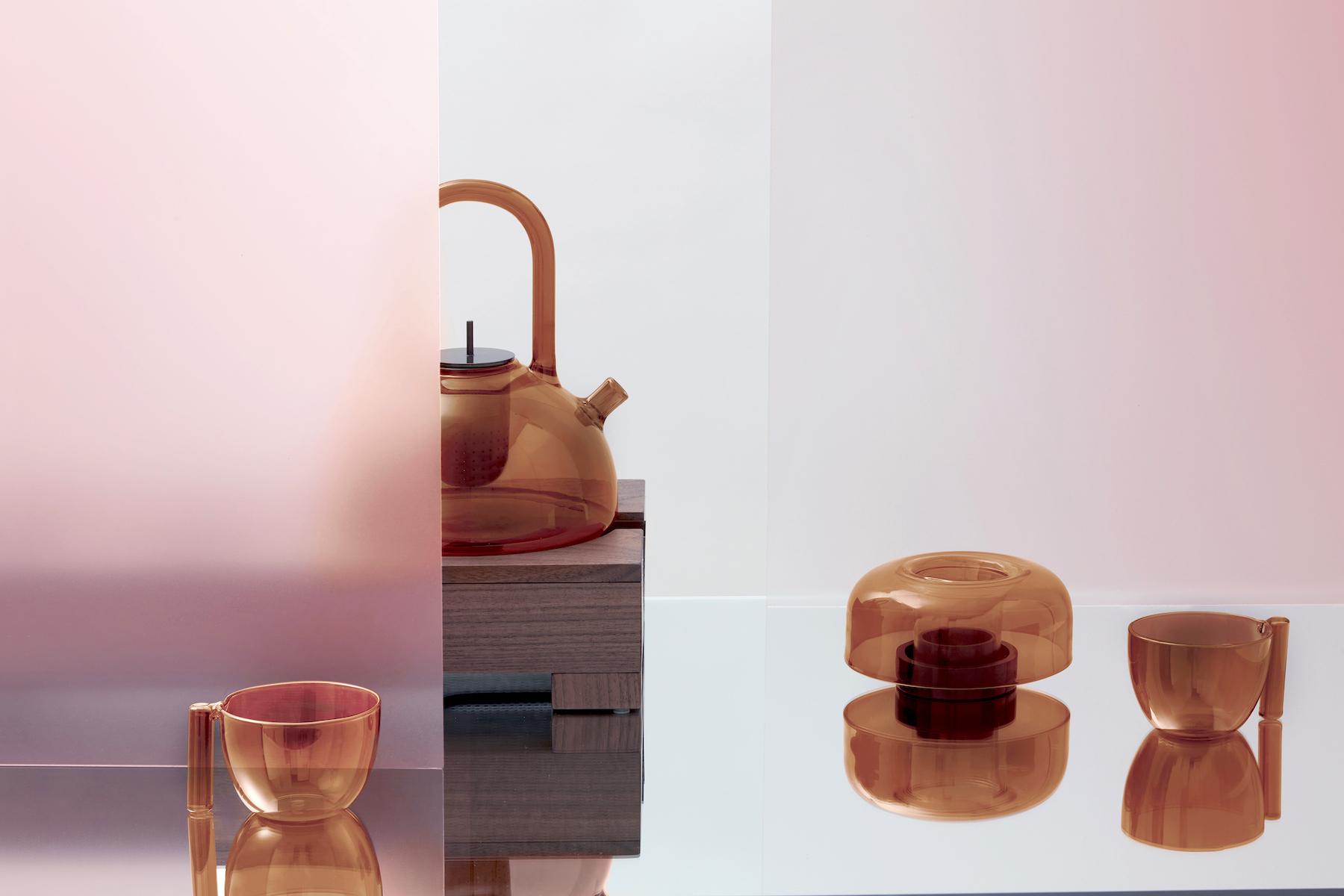 Today, the globally acclaimed studio's dynamic portfolio spans residences, hotels, furniture and products found across China and the world, including the Shanghai Edition Hotel, the Waterhouse at South Bund, Bloomberg's Hong Kong office and the striking, brick-enclaved 20-room boutique hotel within the Tsingpu Yangzhou Retreat, which recently scooped up a Grand Award at the DFA Design for Asia Awards. A certain poetic quality and cultural richness can be found interwoven throughout, which the duo elaborate on further as we chat about their design philosophy and inspirations.
Scroll through the below for a glimpse into the minds and work of the husband-and-wife duo – in their own words: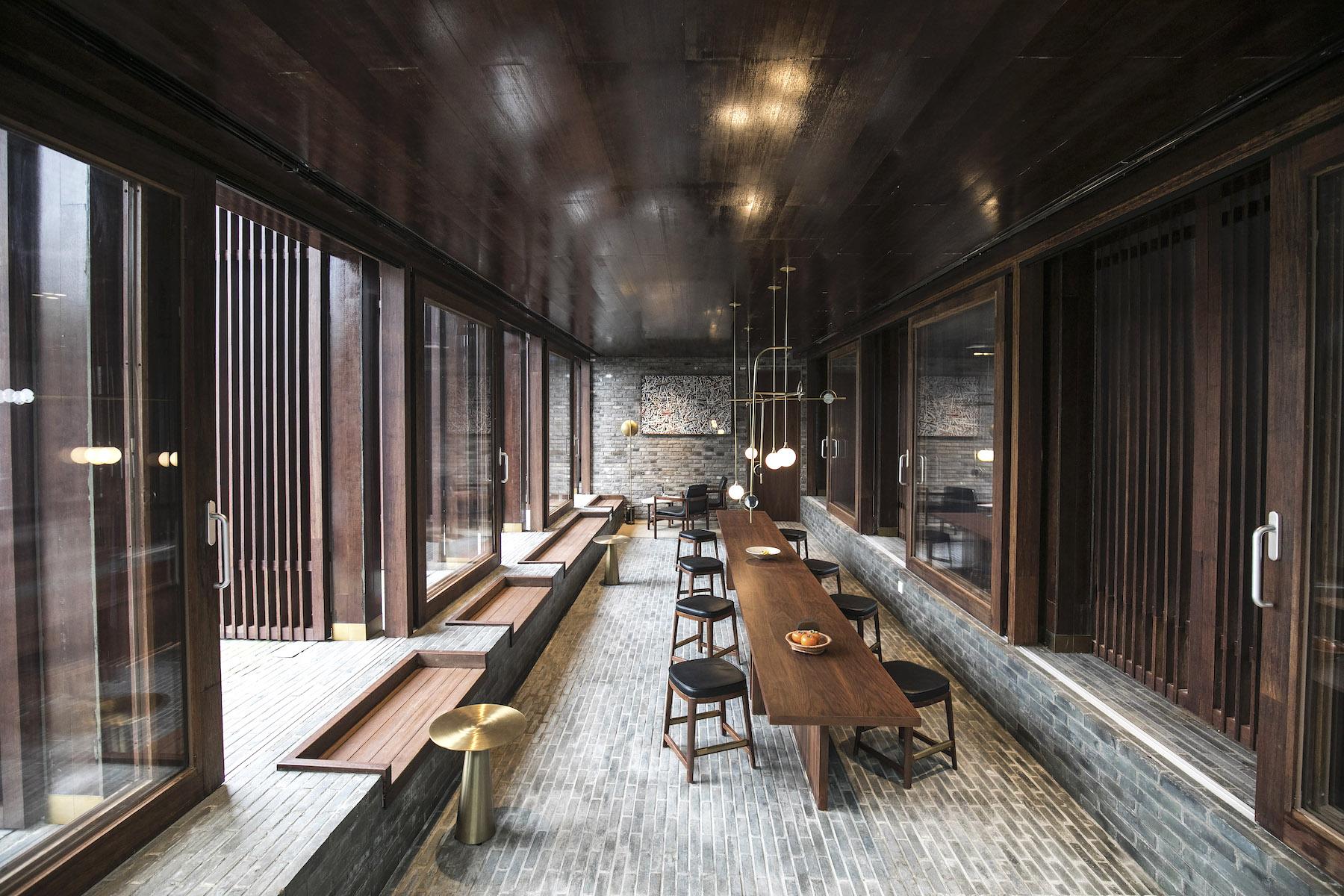 With the Tsingpu Retreats, we were inspired by the vernacular Chinese courtyard house. Our ambition lies in utilising a strong landscape element—the wall and courtyard—to unify a complex site and programme. Constructed entirely from reclaimed grey brick, the rustic materiality and layered spaces redefine tradition with a modern architectural language.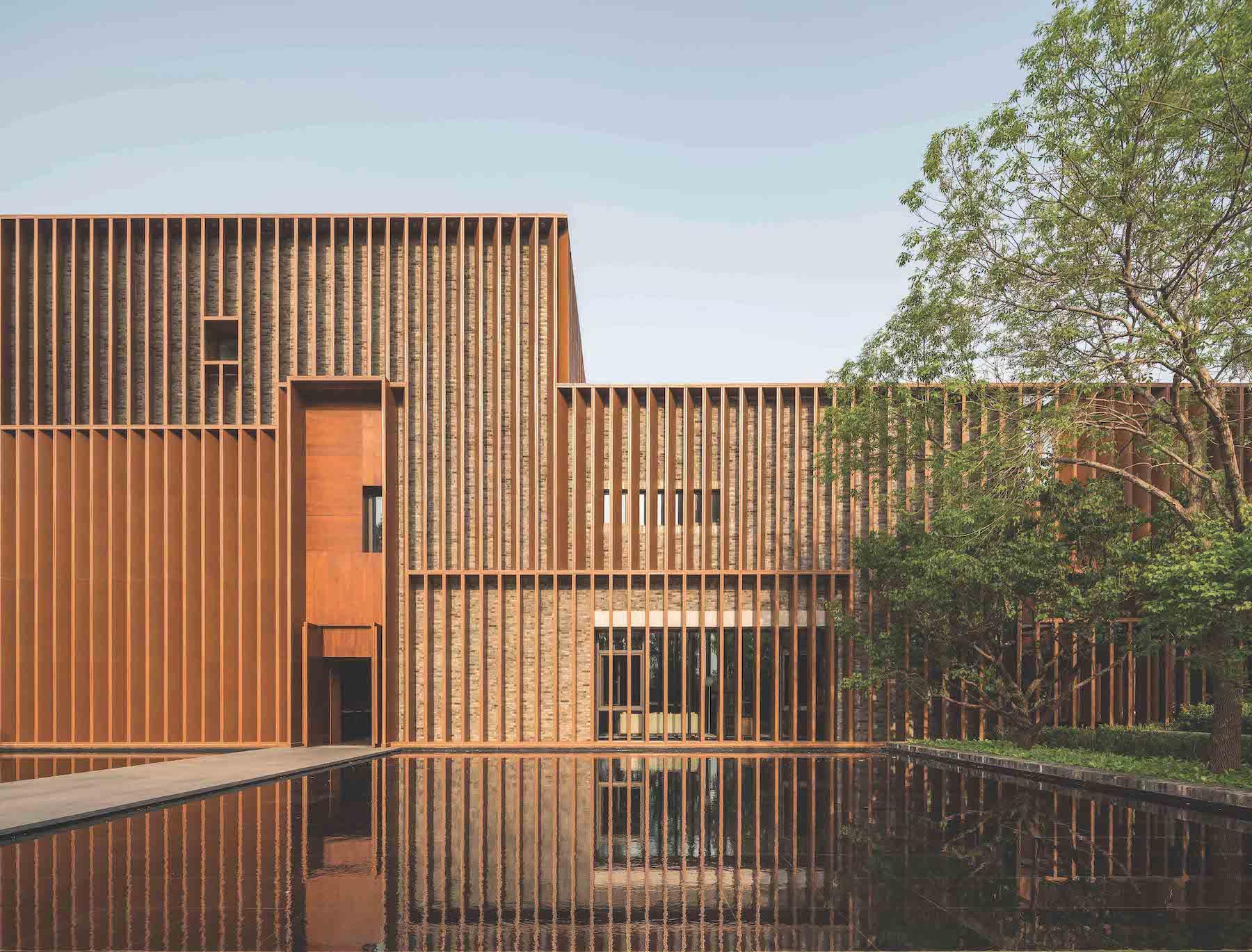 Redevelopment projects or historic renovation projects are extremely interesting on many levels and could exemplify our aesthetic the best. It allows us to try different ways of interpreting culture and history, something that relates to our identity as individuals and as a collective.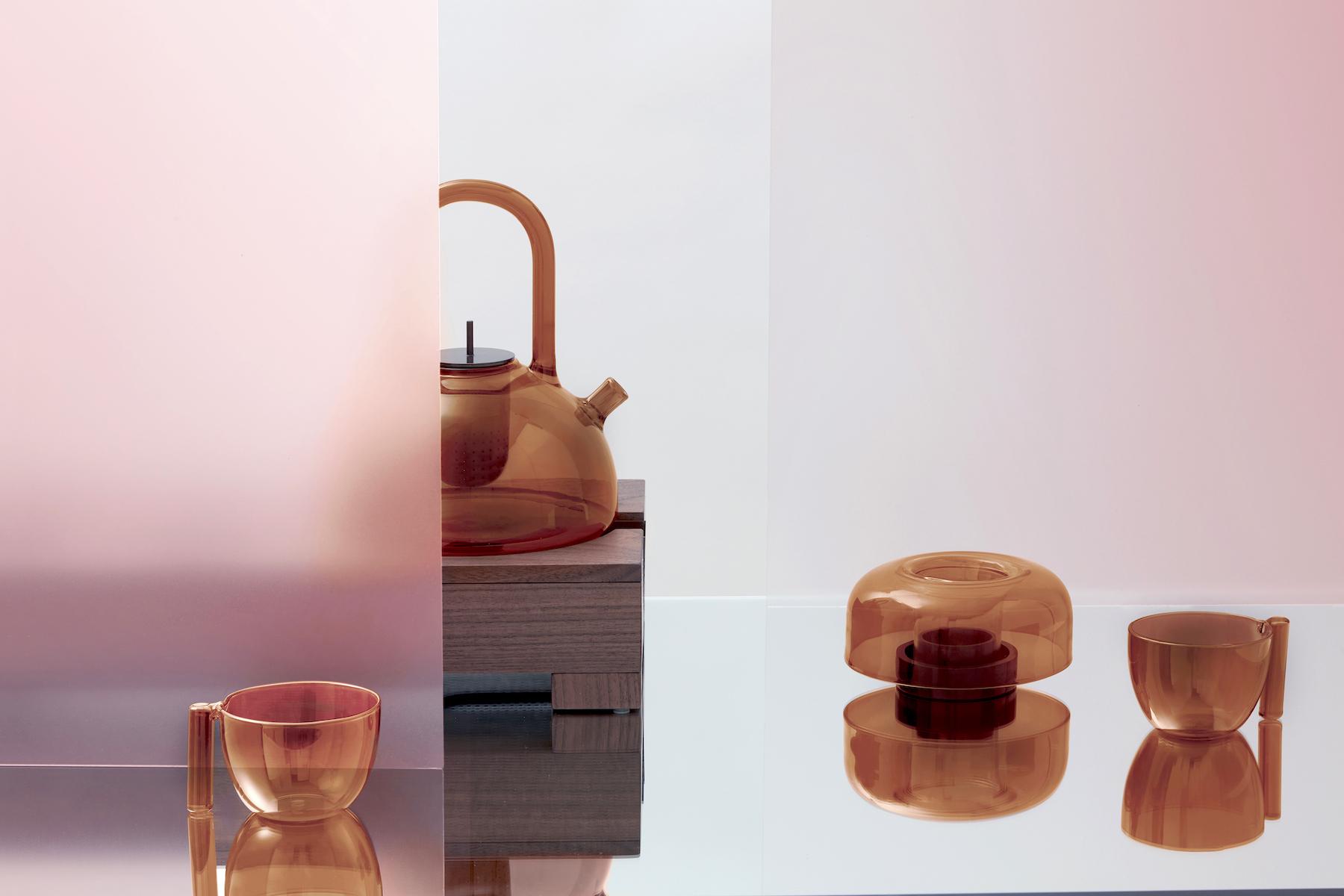 Some things, especially issues of aesthetic, are hard to pin down. At the core of what we do, questions of culture and aesthetic philosophy concern us deeply, and we also want to relate what we do to the everyday and the public.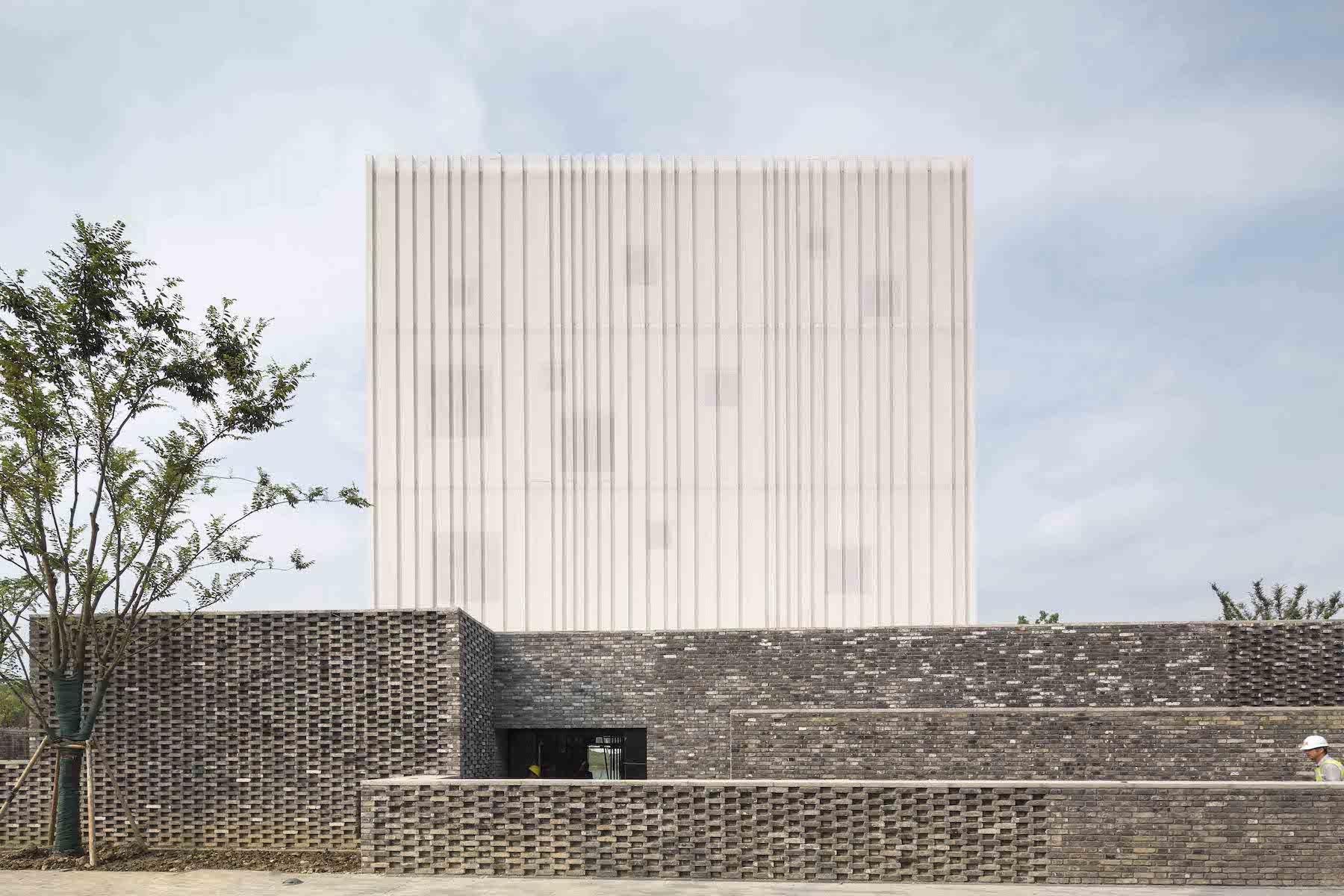 As designers, we feel that the more we work, the less we know. We just have this thirst to gain more knowledge, yet feel the urgency that a person's lifetime is so short to get to a full understanding of things they need to know.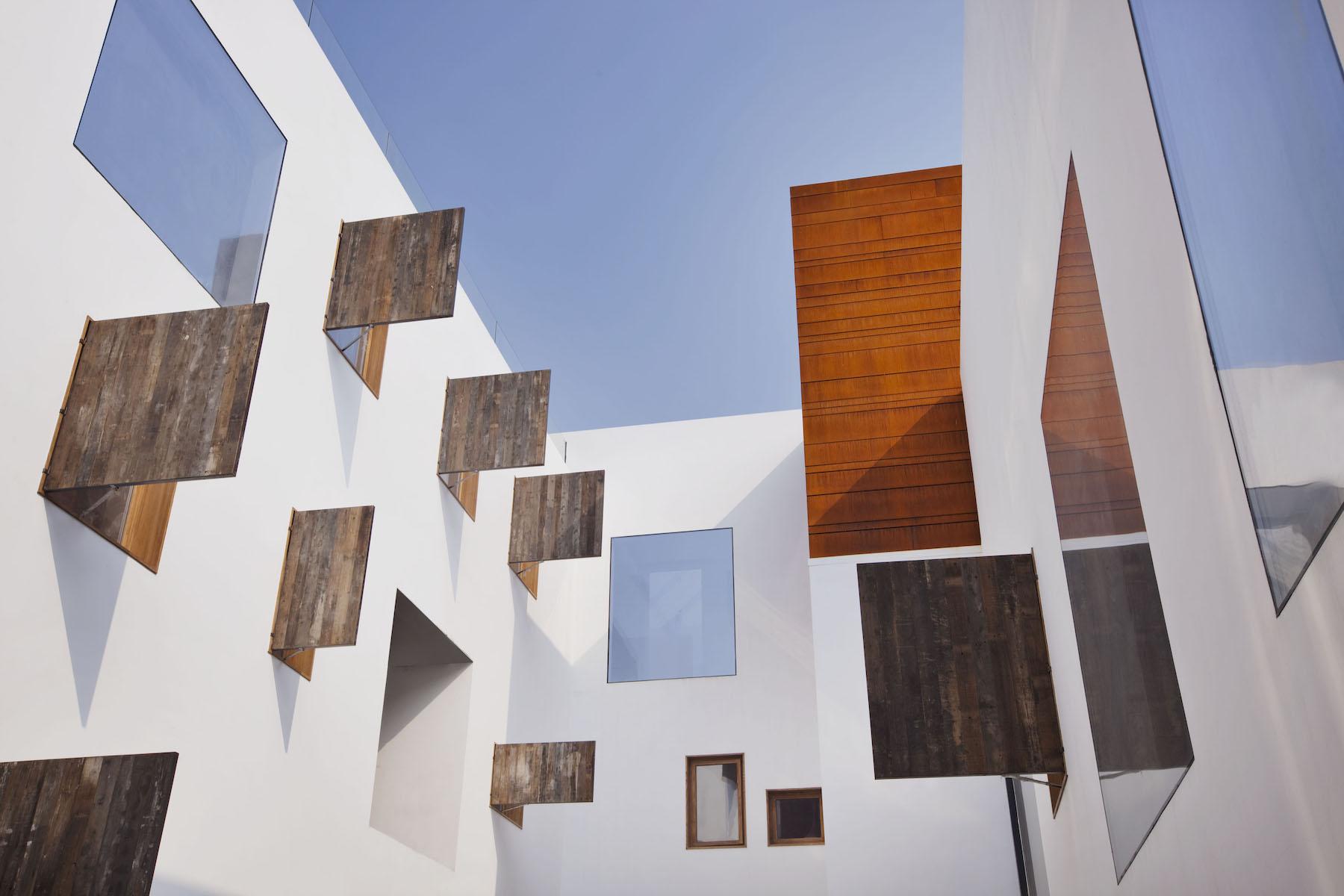 We always start with a concept and we attempt research from all directions, looking for traces and signs that give inspiration to form. We are still too young to have a distinct language, so we flow in many directions depending on the specificity of the project problem.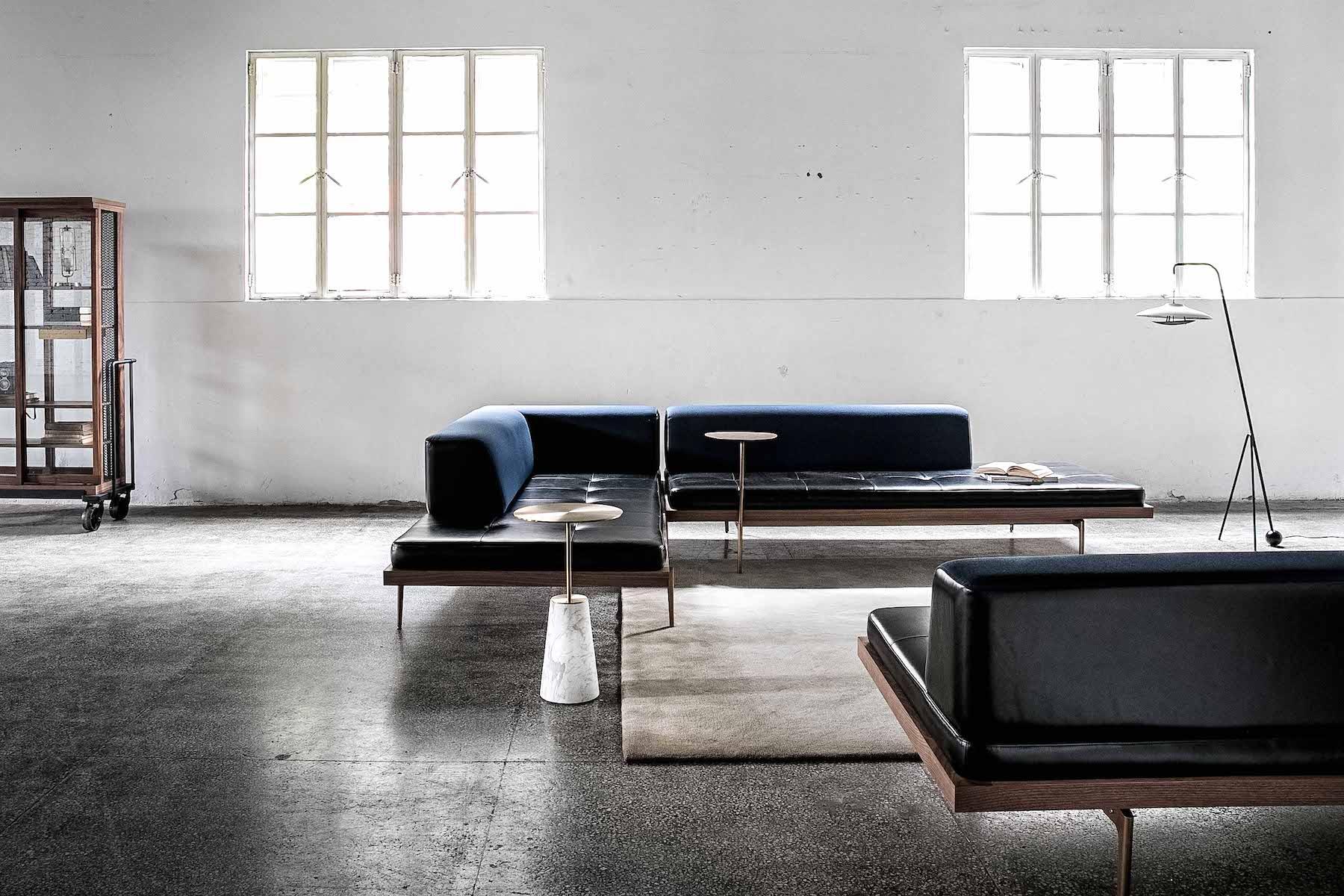 Interdisciplinary research is intrinsically intertwined with every project from the start. We see design as a holistic discipline, taking it from the renaissance notion as well as being influenced by our mentor, Michael Graves. We probably spend an equal amount of time working on interior, architecture, furniture and product design.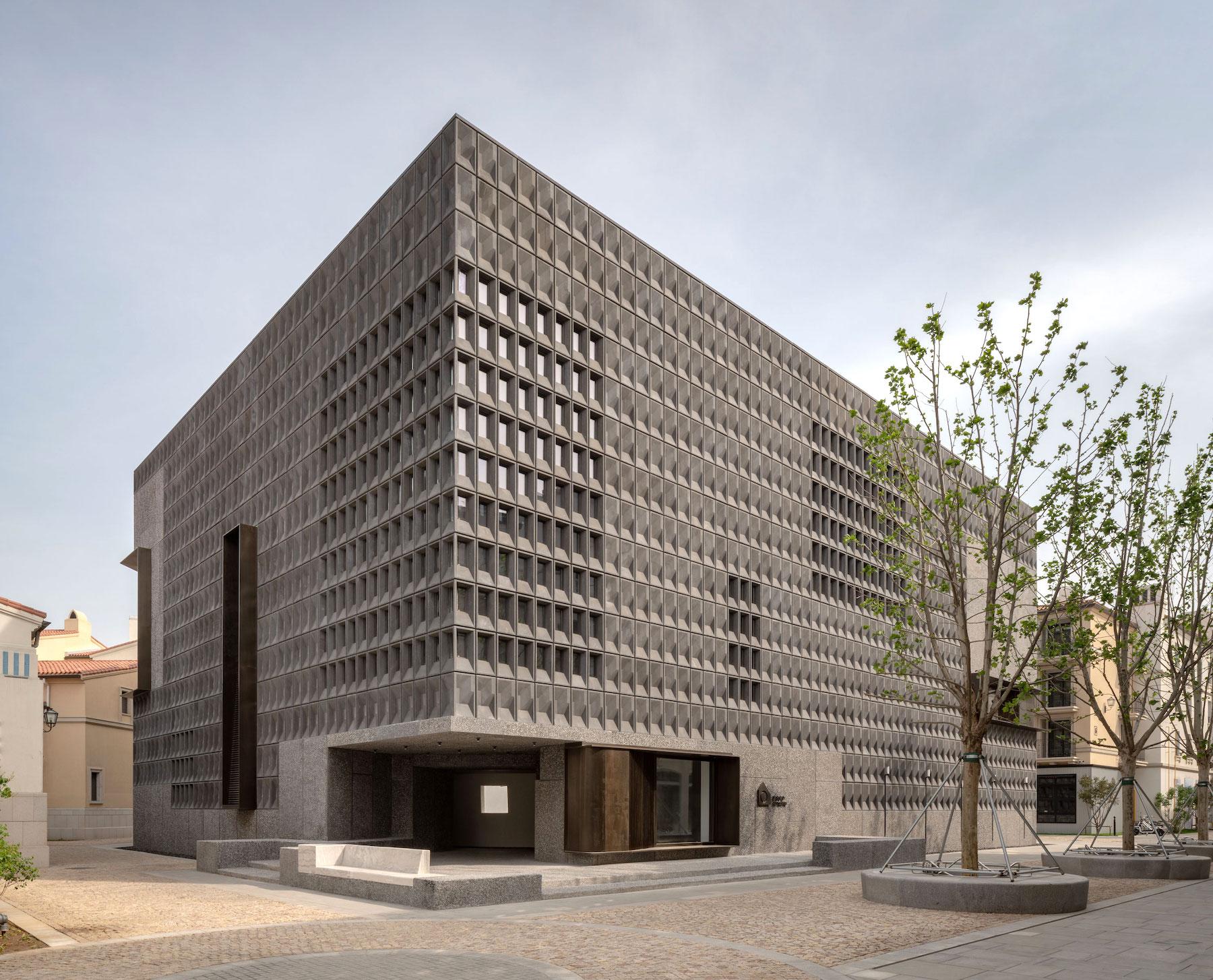 We believe in architecture and design as a powerful cultural force. The functional aspects are less interesting for us, although as professionals that's the prerequisite—your design must work on a very realistic level. We believe in the subtext over the obvious and the poetic over the utilitarian.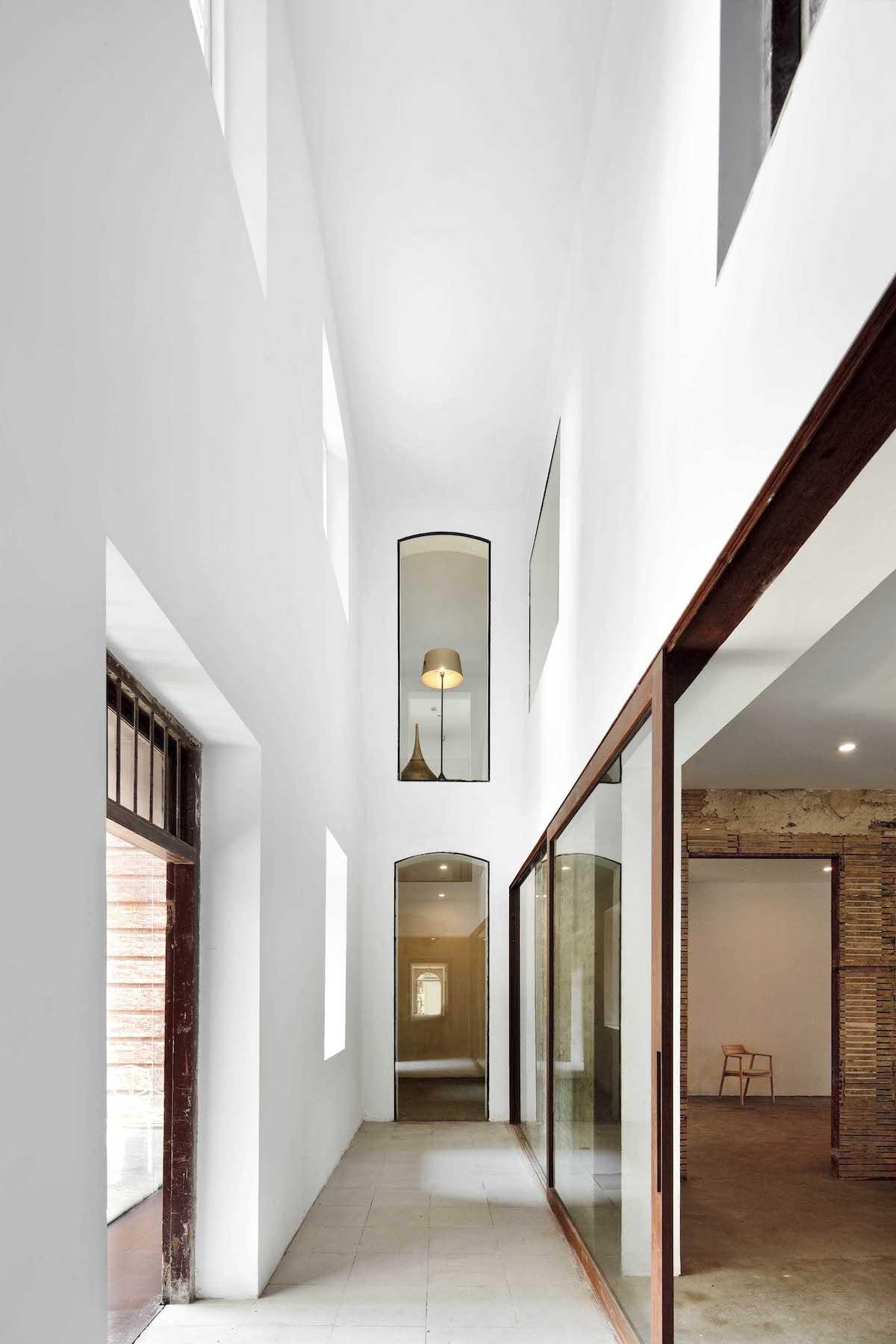 We are interested in looking at cultural abstraction in our approach to design. Since we are not so much interested in just the style of architecture, we tend to explore the essence of cultural spaces—for example, courtyard houses and lane houses—and understand how they apply to the urban fabric and our work.