It's a transitional time in life that many couples eventually go through – when adult children finally move out of the family home to start new lives, and parents are left with an empty nest and an unshakable sense of grief.
Yet for a middle-aged couple living in Mumbai, India's most densely populated financial hub on the west coast, all of their kids moving out of the home was seen as a perfect opportunity to start afresh, not only for themselves but for their home, too. "They decided it was time to renovate it completely and turn it into the perfect space to entertain," says Sarah Sham, interior designer and founder of Mumbai-based Essajees Atelier, who was tapped to breathe new life into this family apartment.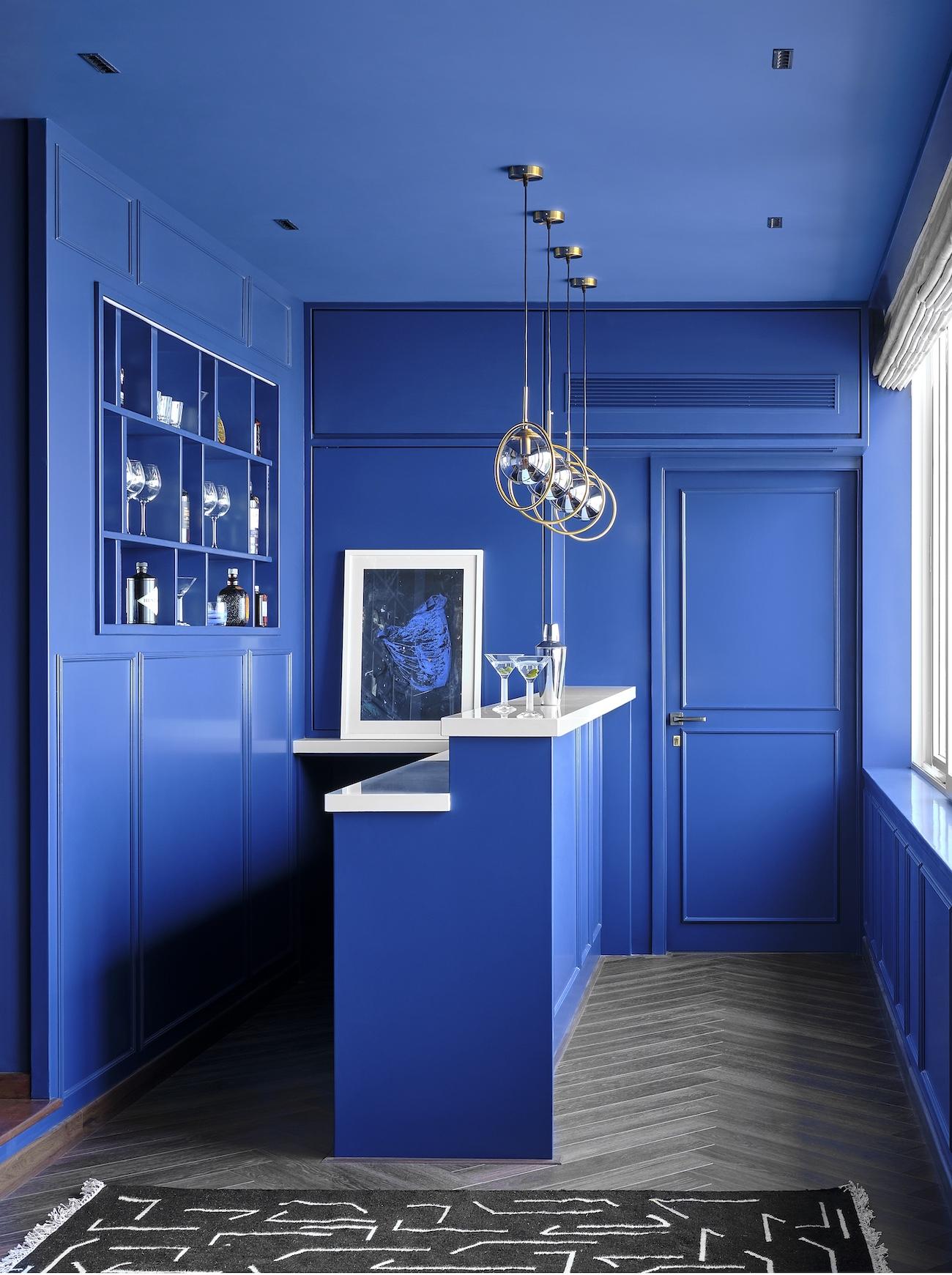 The perfect place to start? The home's meticulously stocked bar – nestled behind sliding glass doors accessed from the living room – which Sarah overhauled with a striking, vivid shade of classic blue. "The bar is for sure the highlight of this space," says Sarah. "It's also a place that perfectly uses the Pantone colour of the year." Every inch of the area is doused in the hue, from the ceilings to all the walls and even the drinks cabinet, decorated with minimalist lighting fixtures from West Coast Collaborative. "The clients wanted the colours of the ocean to be reflected in this bar area as their whole home completely overlooks the sea."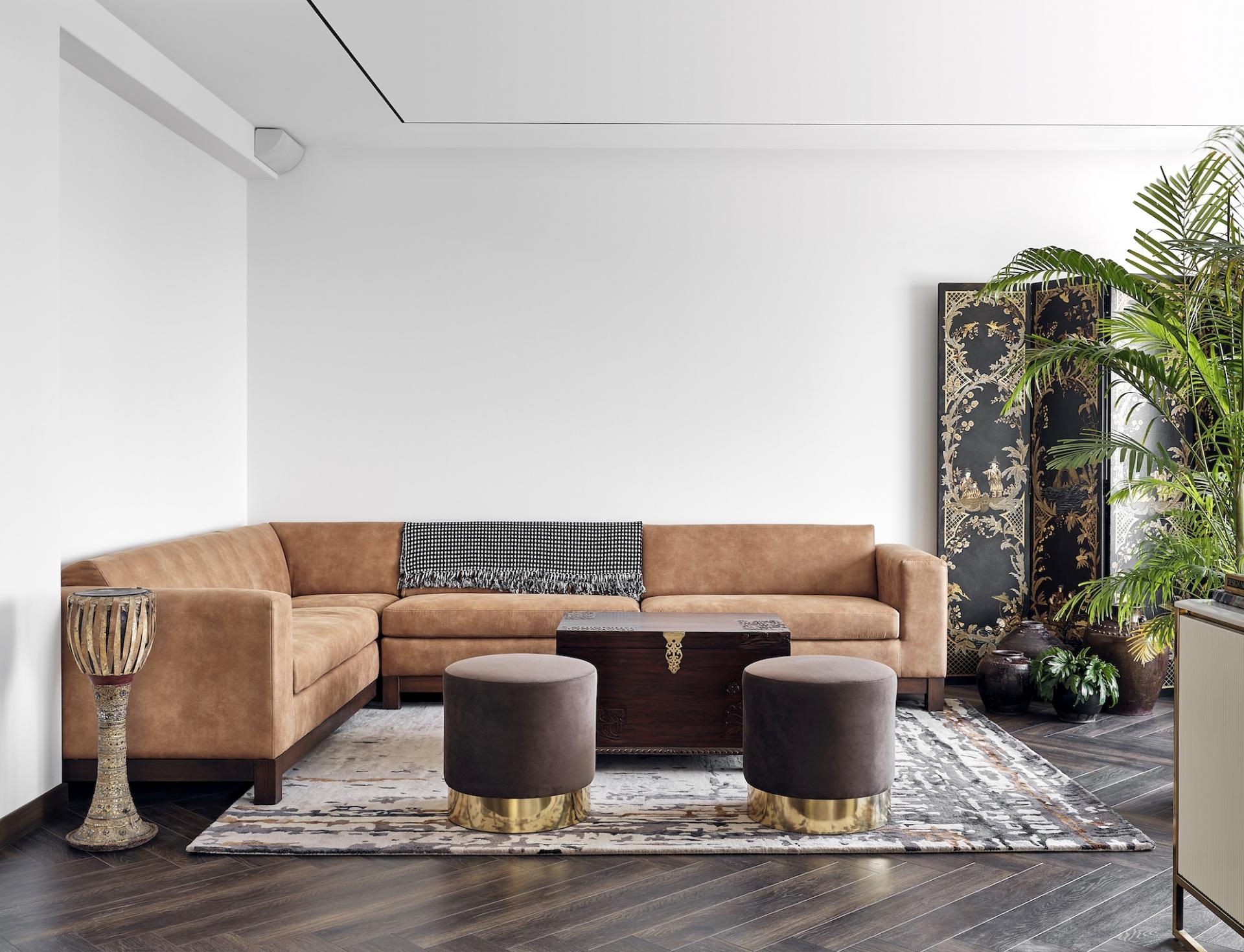 This conviviality sets the tone for the rest of the interiors, which Sarah reimagined with a similar – albeit slightly more understated – sense of drama. On newly installed herringbone flooring in the dining room, two large spikey chandeliers take pride of place over a custom made, 11-foot Italian marble dining table and plush velvet dining chairs in burgundy.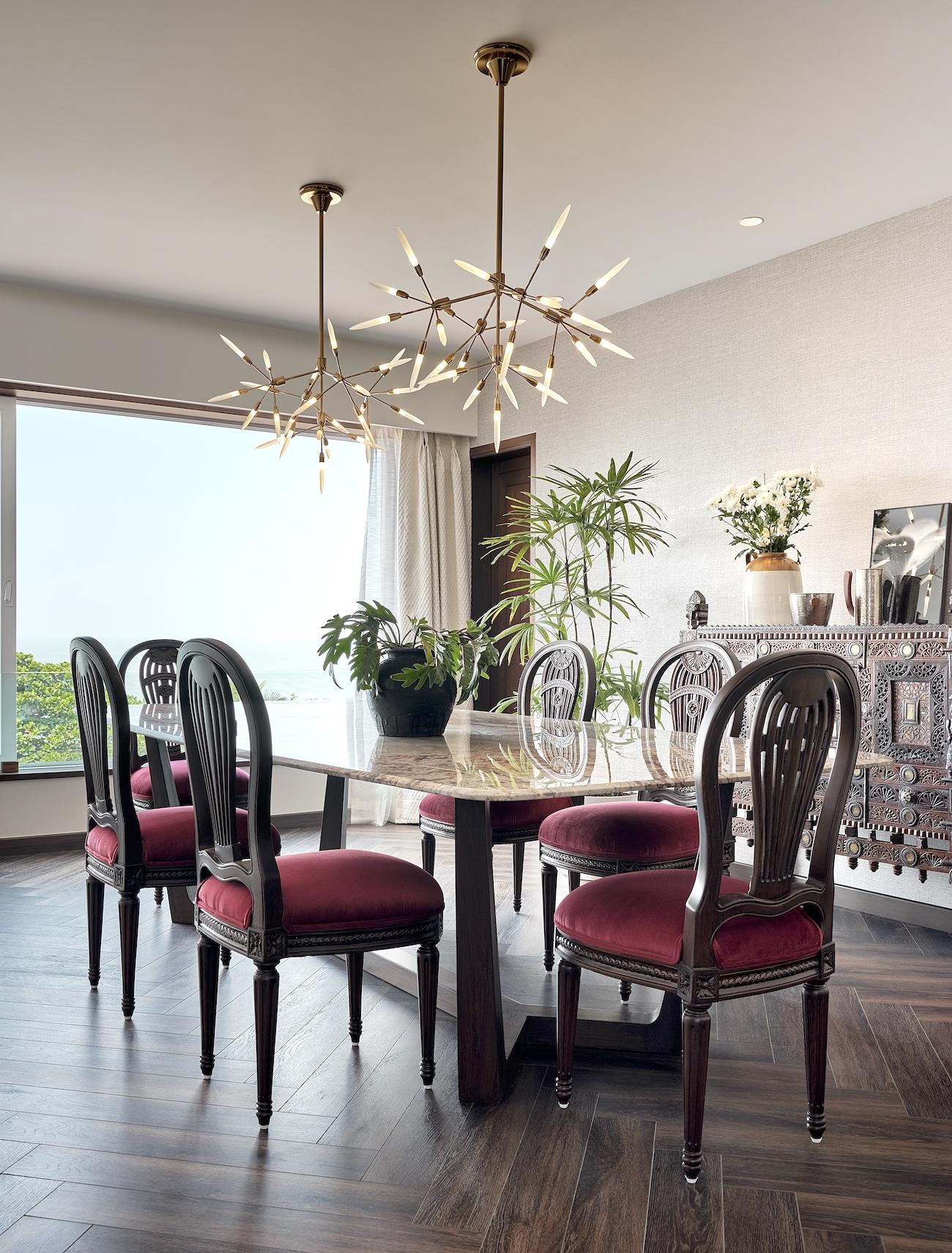 Elsewhere, more exotic treasures are set against a deliberately cool colour palette, filling the space with a unique sense of heritage and flair. "We custom made two large rugs from The Weaver," says Sarah of the lushly patterned pieces found in the living room. "We also brought in a bunch of furniture that we custom-designed for the project."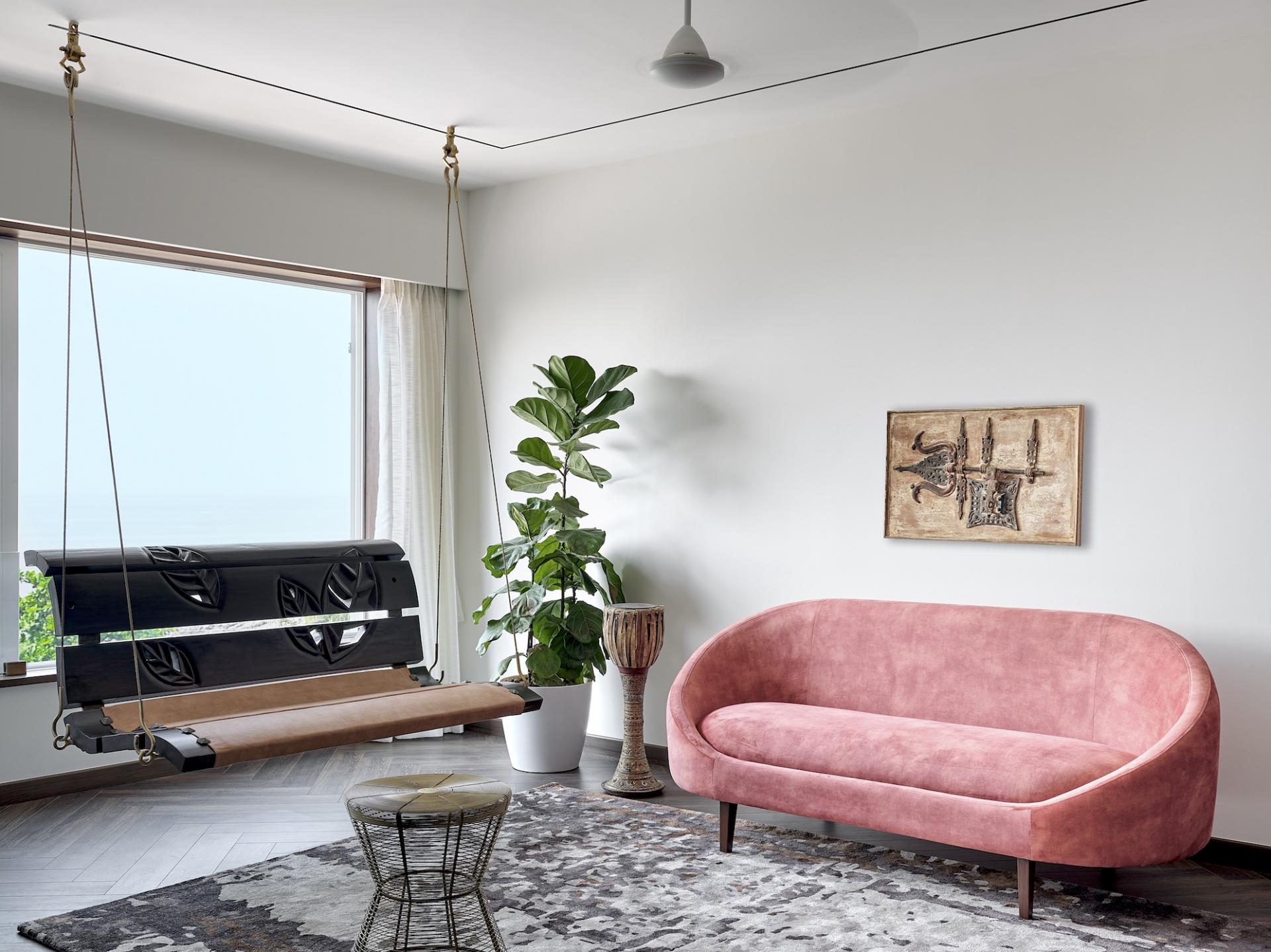 Among them include a sprawling L-shaped suede leather sofa in tawny brown, a whimsical three-seater sofa upholstered in delicate millennial pink suede leather, a swinging chair and a black vintage oriental screen embellished in striking gold details – peppered among bespoke accessories from Essajees and various potted foliage accents that give way to an oasis brimming with vitality and character.
Scroll through the gallery below to see more of the home: