"The owners of this apartment was in their late 20s when we handed over the house to them," says Lim Shing Hui, principal architect at Singapore-based architecture and interior design firm L Architects. "This is their matrimonial house."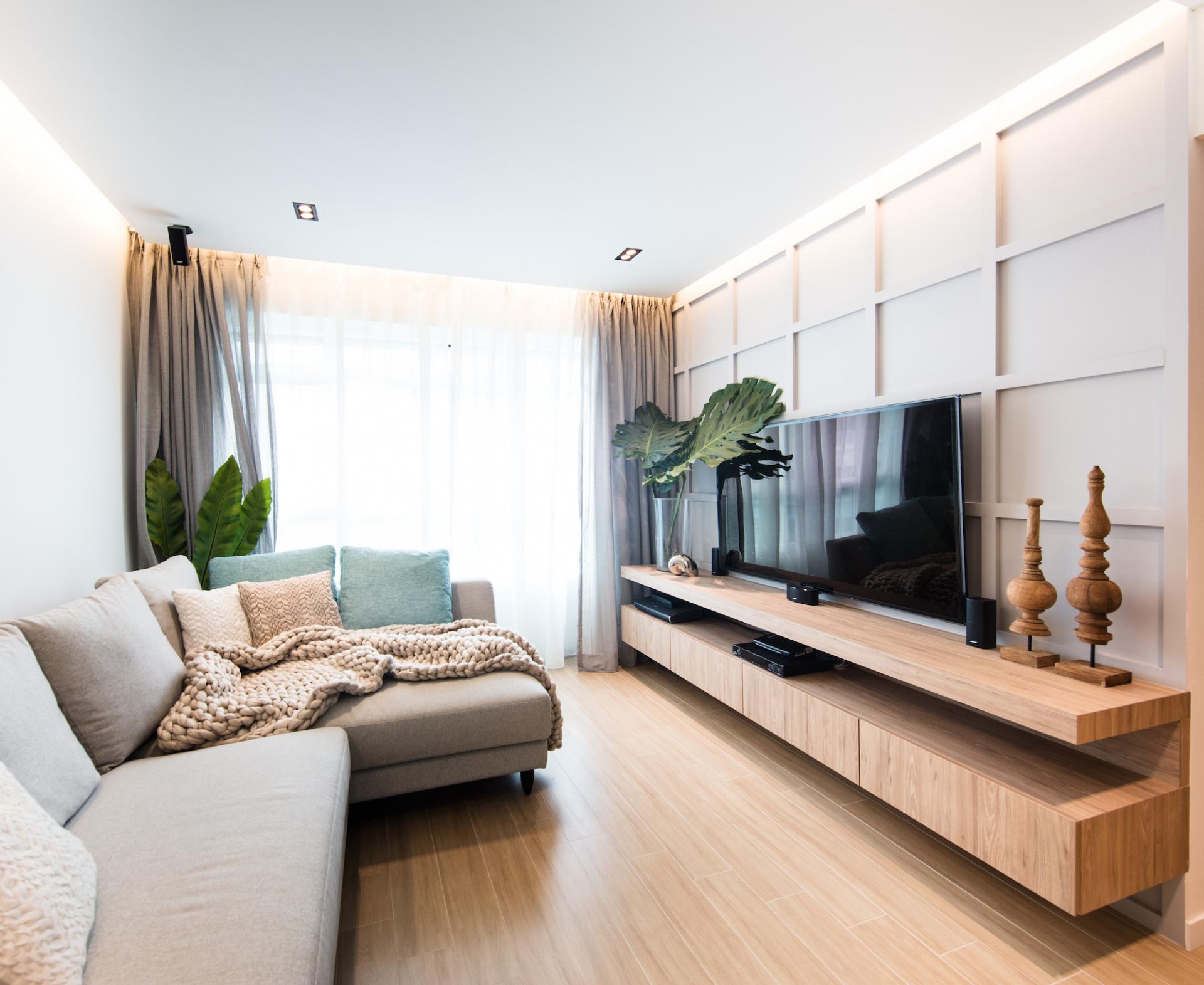 Considering the mighty significance that this 968sqft, three-bedroom apartment meant for the young couple, it's impressive how unfazed and laid-back they were during the design process. "Their brief to us was quite open-ended," explains Lim. Instead, she and her team were given carte blanche to create what they felt was most suitable for their lifestyle – from choosing the colour palette to spacial planning – albeit with one request. "The owners wanted to have a bigger space within the living and dining area to be able to accommodate a good size gathering for friends & families," says Lim.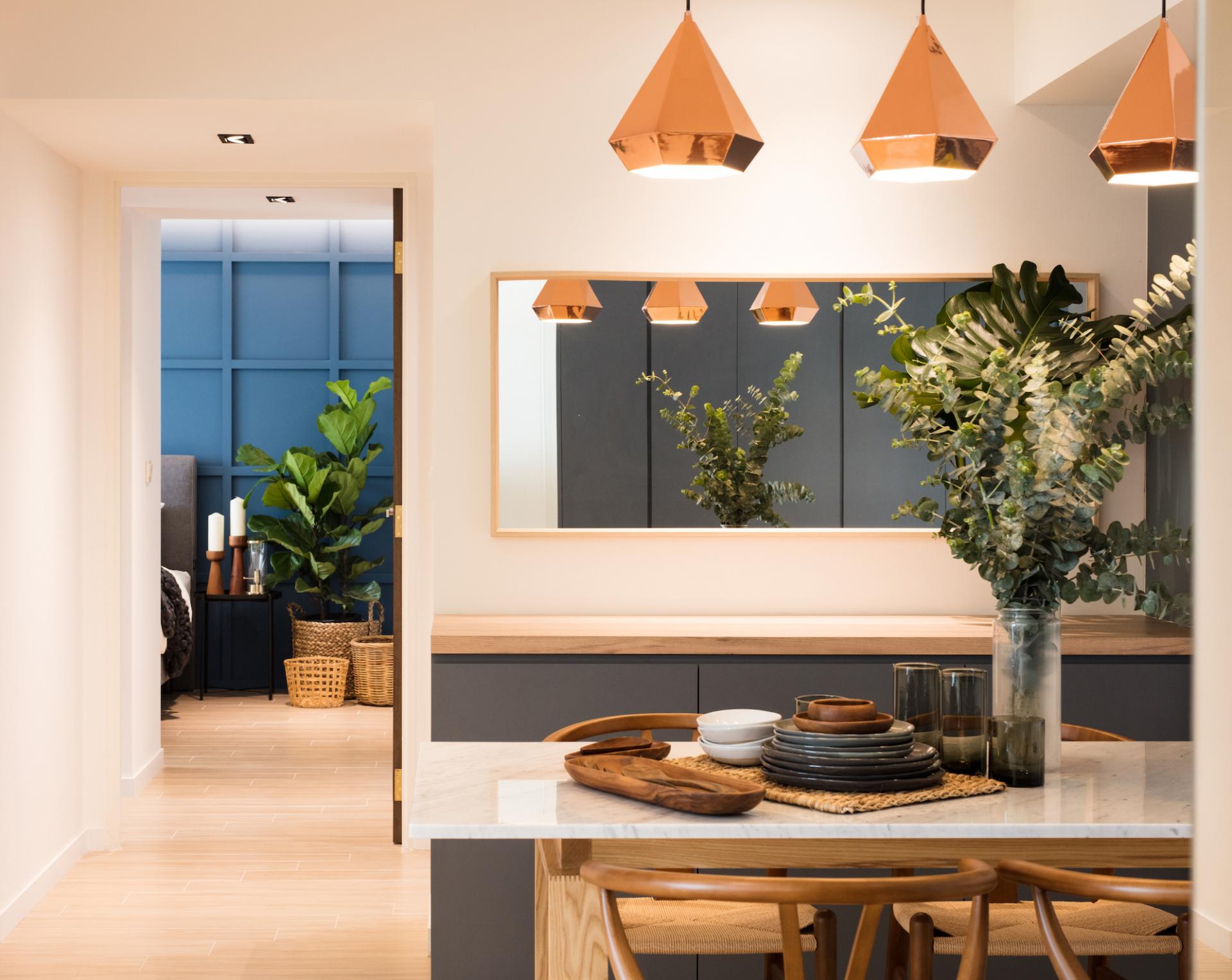 As such, this typical public housing flat was given a loving makeover where walls were gutted to make way for an airy, cosy and expansive home, divided into 5 main sections that include a living room, a dining room, the master en suite, a study room, and a common bedroom, all flowing naturally into one another.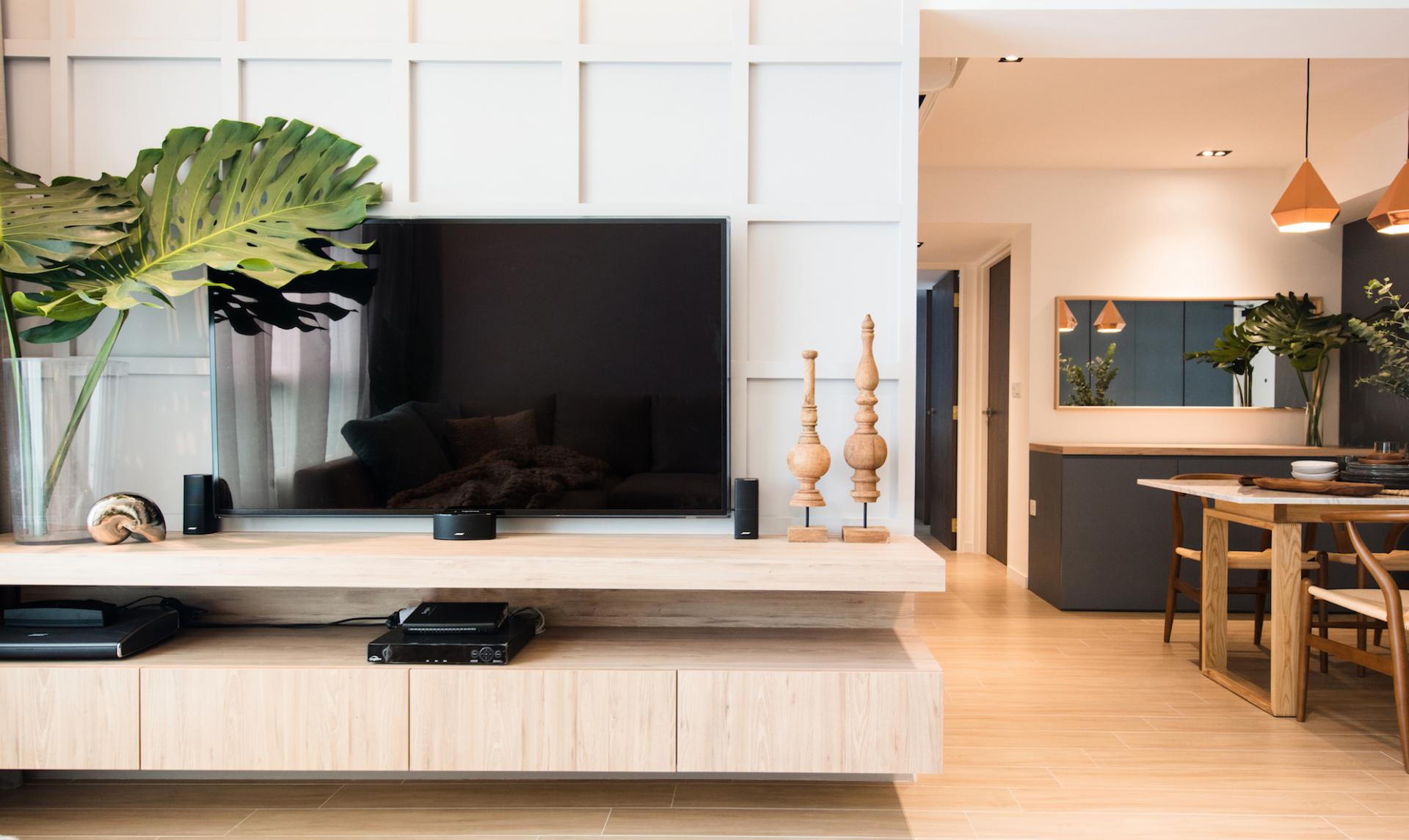 Because the owners do not cook often, an open concept kitchen was added in to enhance the fluidity and spaciousness of the dining room, while also allowing for natural light to penetrate through these spaces.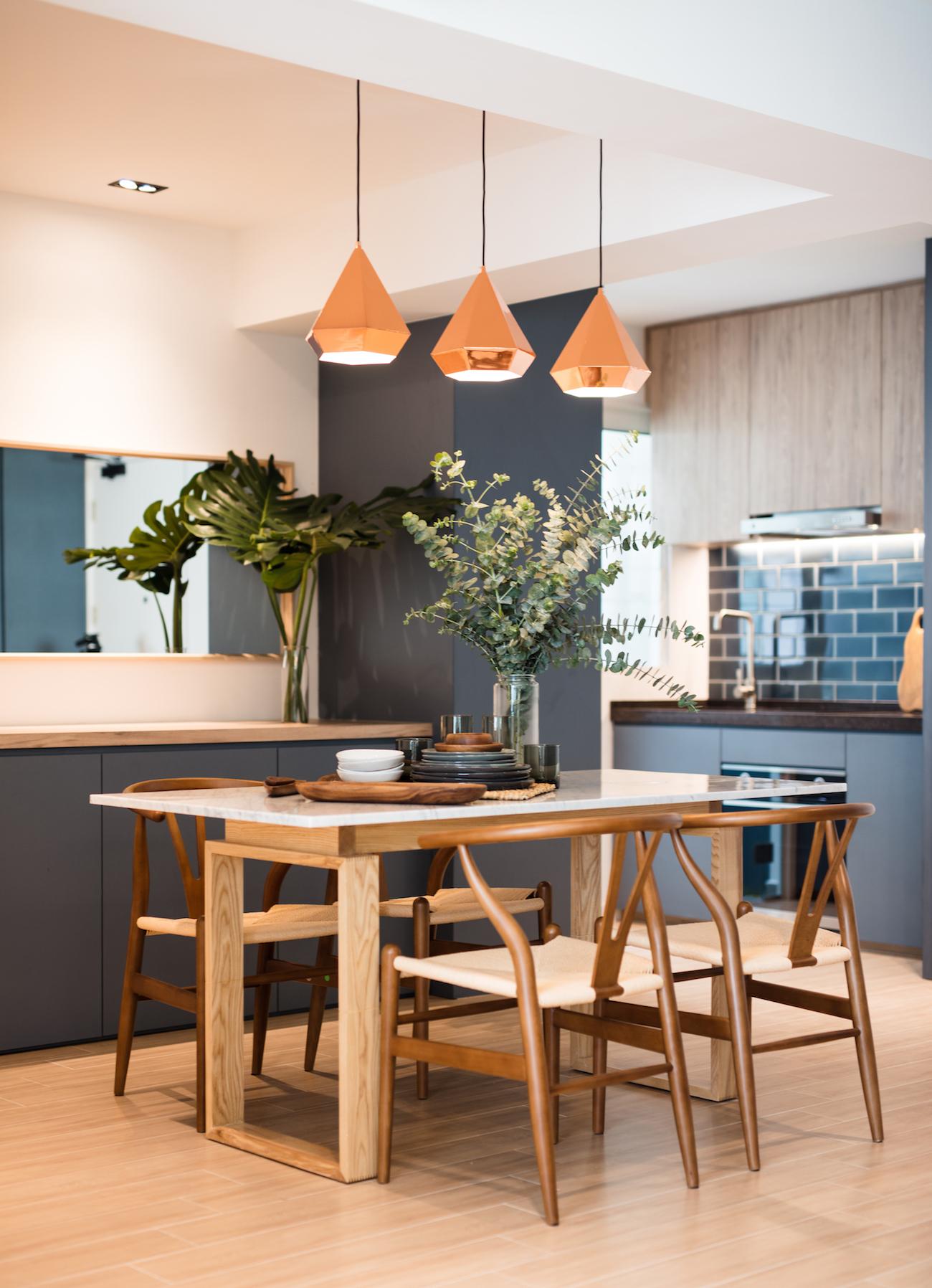 The beautifully appointed interiors also echo that same authentic laid-back attitude that is central to a home that feels truly lived-in. "The living and dining's warm interiors make it inviting for inhabitants to gather and interact," explains Lim, who painted the living areas in crisp white and adorned them with timber tables and chairs, light oak flooring, solid wood tableware and an abundance of lush foliage accents – think potted ferns and fiddle leaf figs with broad leaves – imbuing the space with the feel of a tropical rain forest.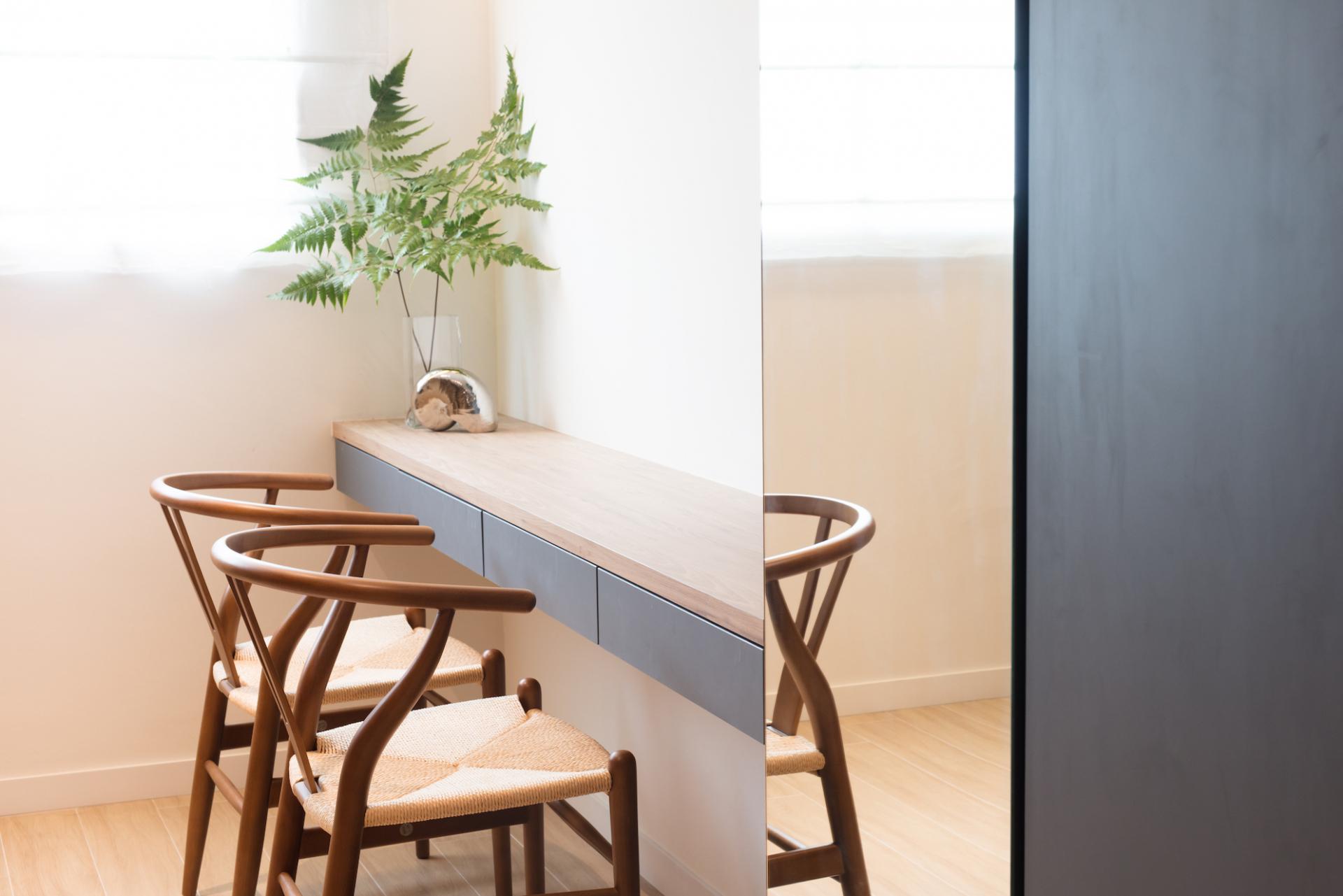 These natural elements are met with the pared-back silhouettes of Scandinavian design that work to open up the space; furniture pieces are sleek and streamlined, while accents such as the statement brass pendant lights inject the space with a touch of contemporary flair. "To create interest for some of the white walls within the house, we decide to create these timber lattices to give the walls some simple textures," says Lim of the striking craftsmanship that is found on the living room walls as well as the bright blue walls of the master en suite. "But nothing too over the top," she adds.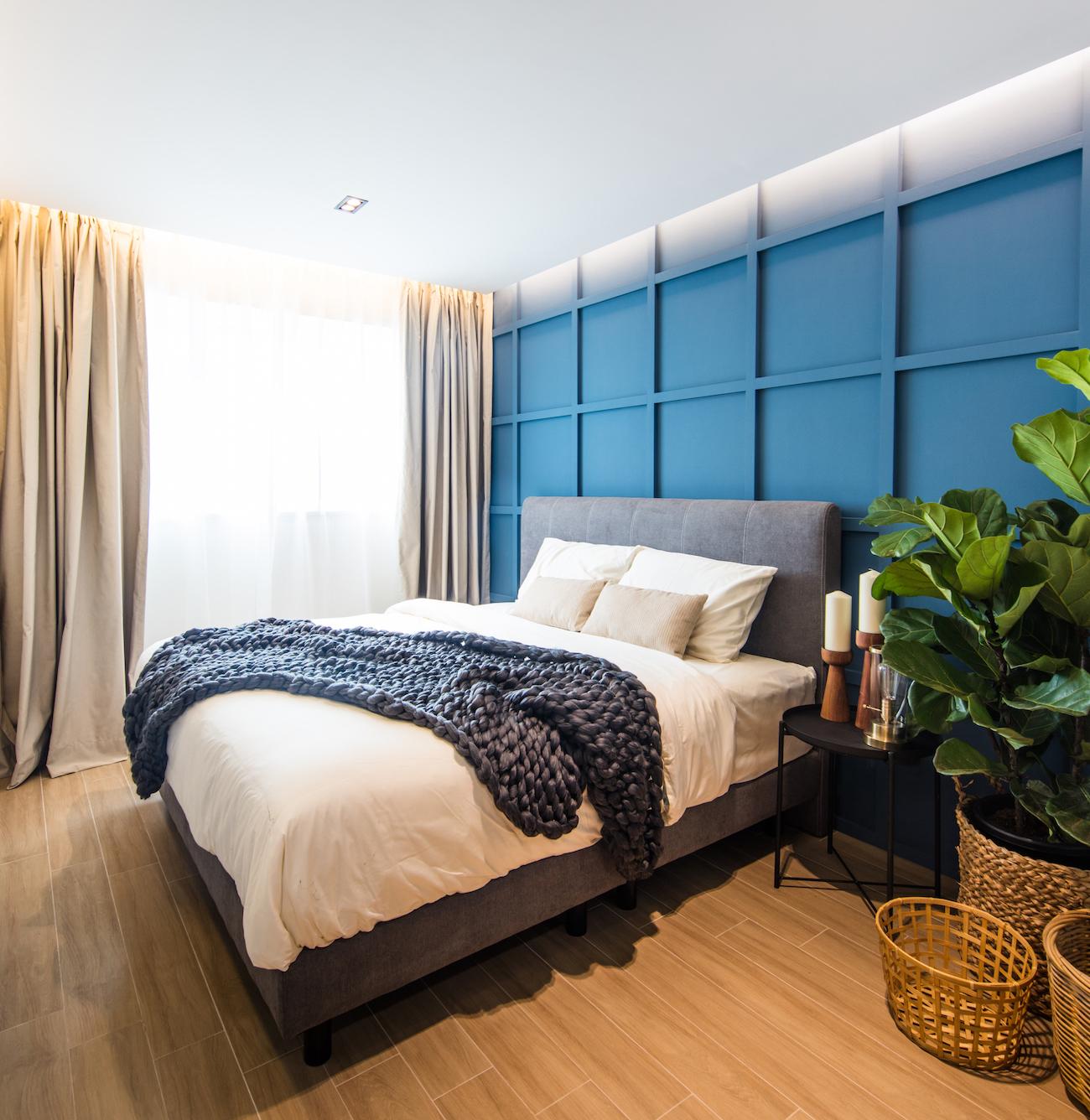 "We believe that a home is a space where people can come home to unwind and recalibrate at the end of their long workdays, so the space must allow the users to feel calm & relaxed," says Lim of her studio's ethos, which seems to perfectly describe the resulting home that is highly functional yet charmingly timeless – one that is designed to be loved and lived in through generations. "We believe that the simple aesthetics explored here would translate into a home that ages well with time," concludes Lim.
Scroll through the gallery below (photography by Finbarr Fallon) to see more of the home: