Boutique developer Beaubridge is bringing to the market a four-bedroom duplex that is unlike any other home on sale in London today. Future residents of the apartment, which is part of The Elsworthy Collection, will have over £100,000 worth of artwork included in the price of the home as well as sophisticated interiors by Finkernagel Ross.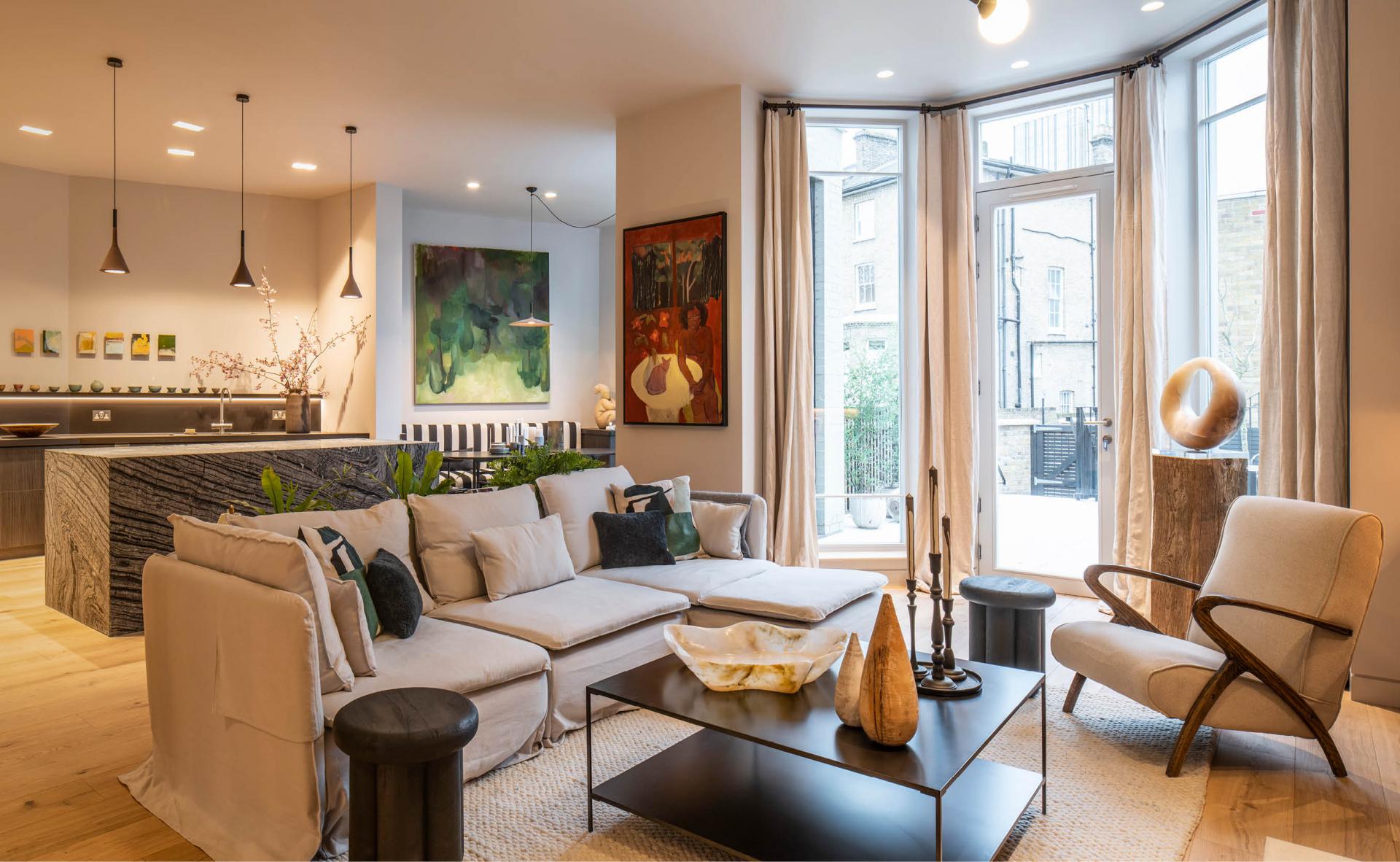 As part of this elite collaboration between developers Beaubridge Capital, architects Finkernagel Ross, and YAP, the Young Artist Partnership, buyers of the home will just need to move their personal belongings in - as the £7,250,000 home also comes fully furnished. Together with the stunningly modern interiors, Beaubridge has sensitively restored the facade in keeping with the original 1880's Arts and Crafts style.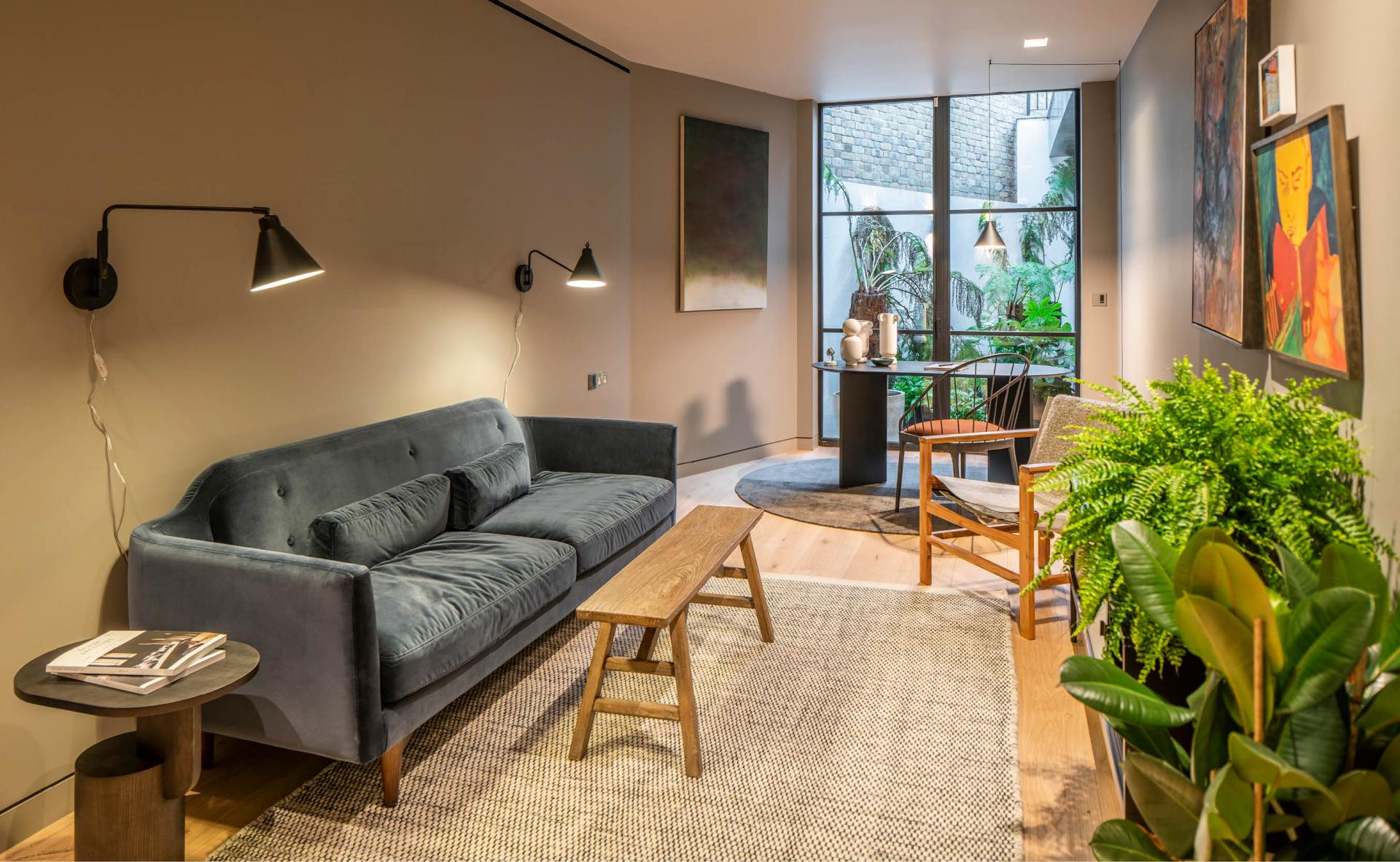 In the duplex, the 3,185 sq ft home has been finished to an exceptional standard with 3 metre high ceilings, modern fittings and a helical staircase curving downwards to the lower ground floor. Thanks to walk-over glazing and oak slats dividing the ground floor the home is filled with natural light, a rarity in conversions of this scale.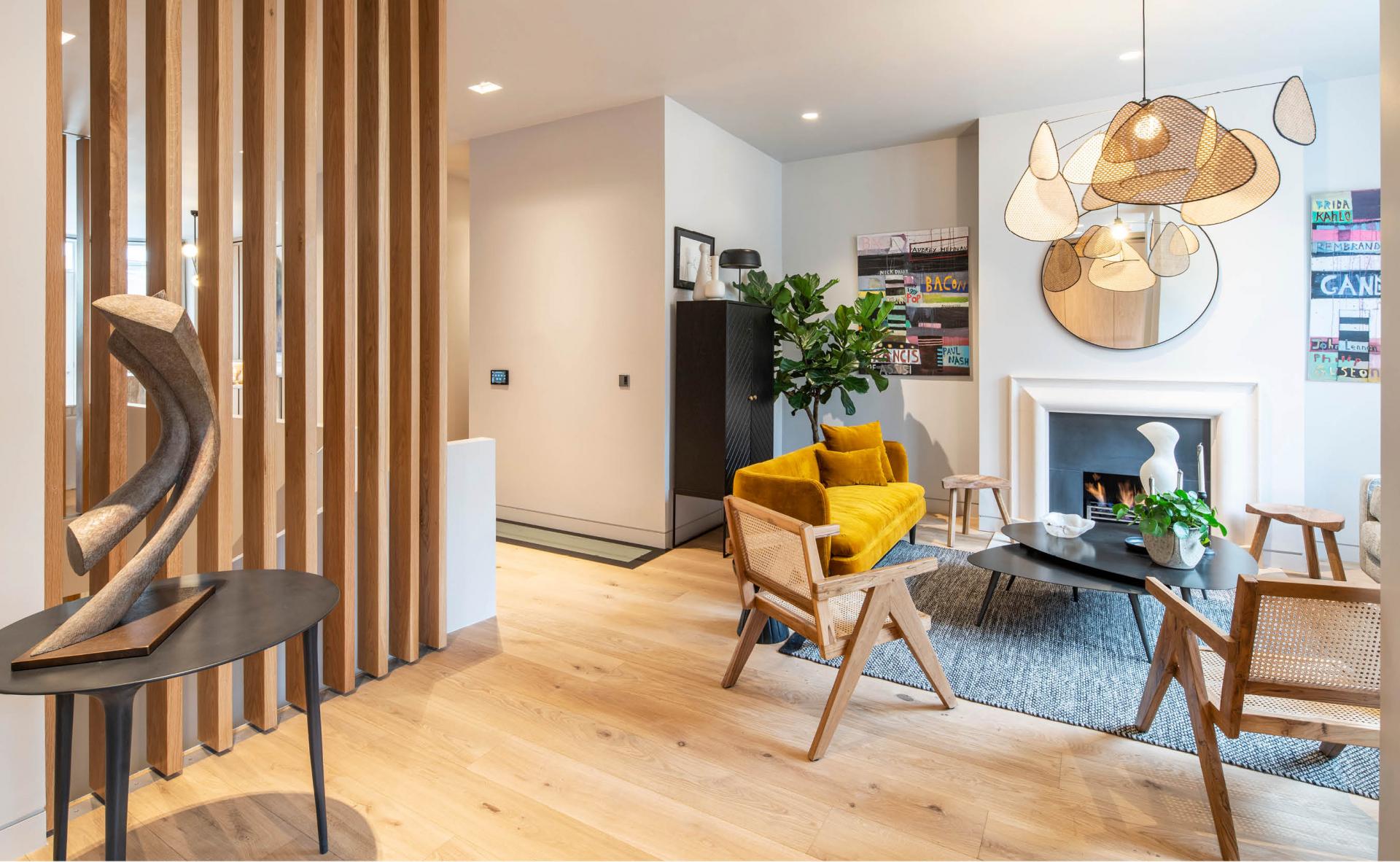 Famed for its cosy community feeling and independent stores, Primrose Hill provides residents with a true London village feel with excellent amenities. Residents of the locality are also privy to the hill's panoramic views across London's skyline and next to iconic Regent's Park, which is home to an Open-Air Theatre, stunning rose gardens and London Zoo.