"From the beginning, we knew it was a nice balance of constraints and creative freedom," says Kelly Reynolds and Chad Falkenberg, the principals of Falken Reynolds, as they reminisce fondly about the sanctuary they curated for a family of three. "The clients are a professional couple in their 30's with a four-year-old son. Both of them desired a comfortable home where they could easily entertain larger groups of friends and extended family."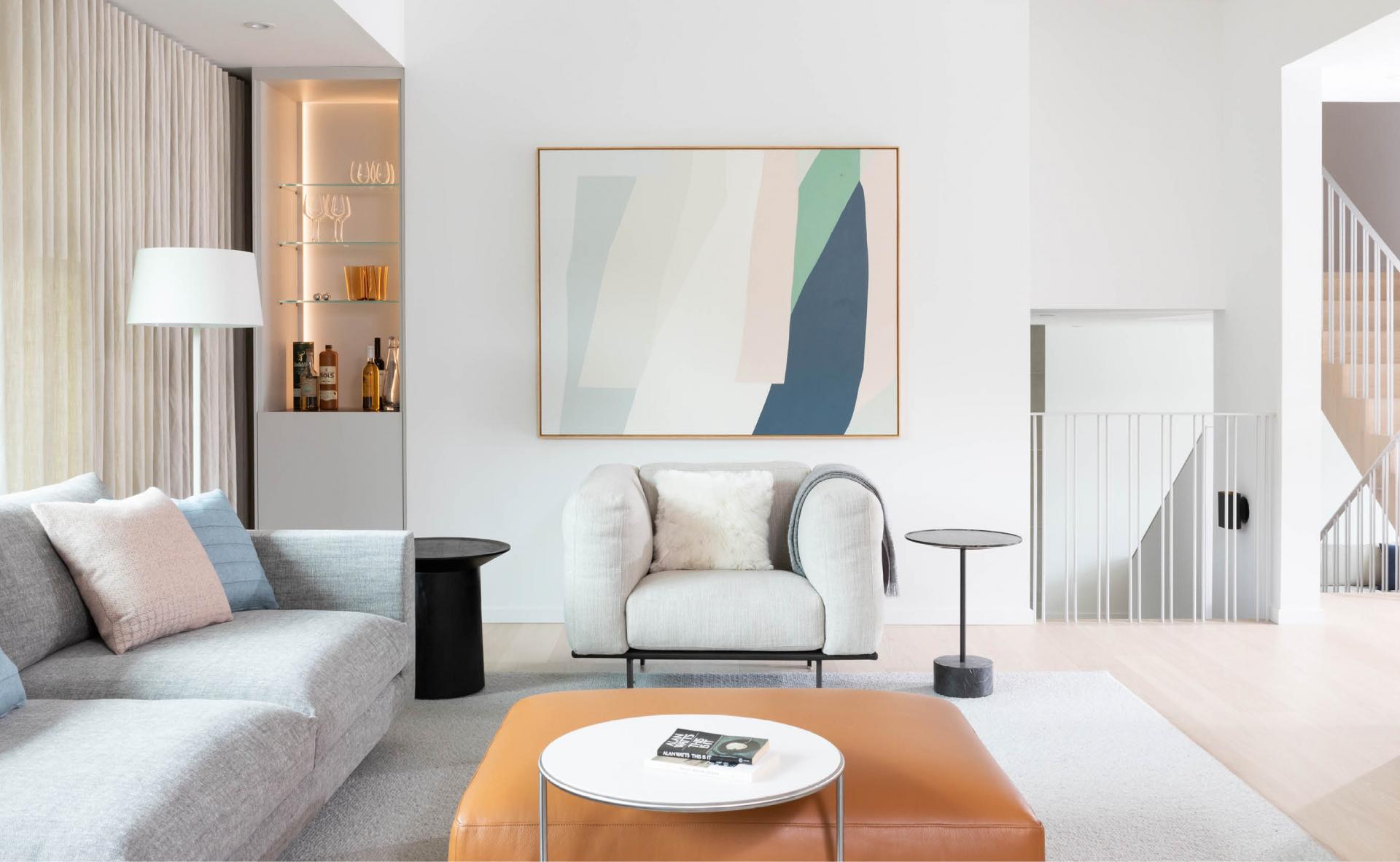 From there, the creative duo behind the Vancouver-based interior design practice took cue from West Coast modernist architecture to imbue streamlined aesthetics throughout the split-level construction while ensuring the refreshing design reflects both clients' Asian heritage (her mother is of Chinese Malaysian descent and he was born in Hong Kong). Scroll through the gallery below

(

Photography: Ema Peter) to find out more about this alluring home: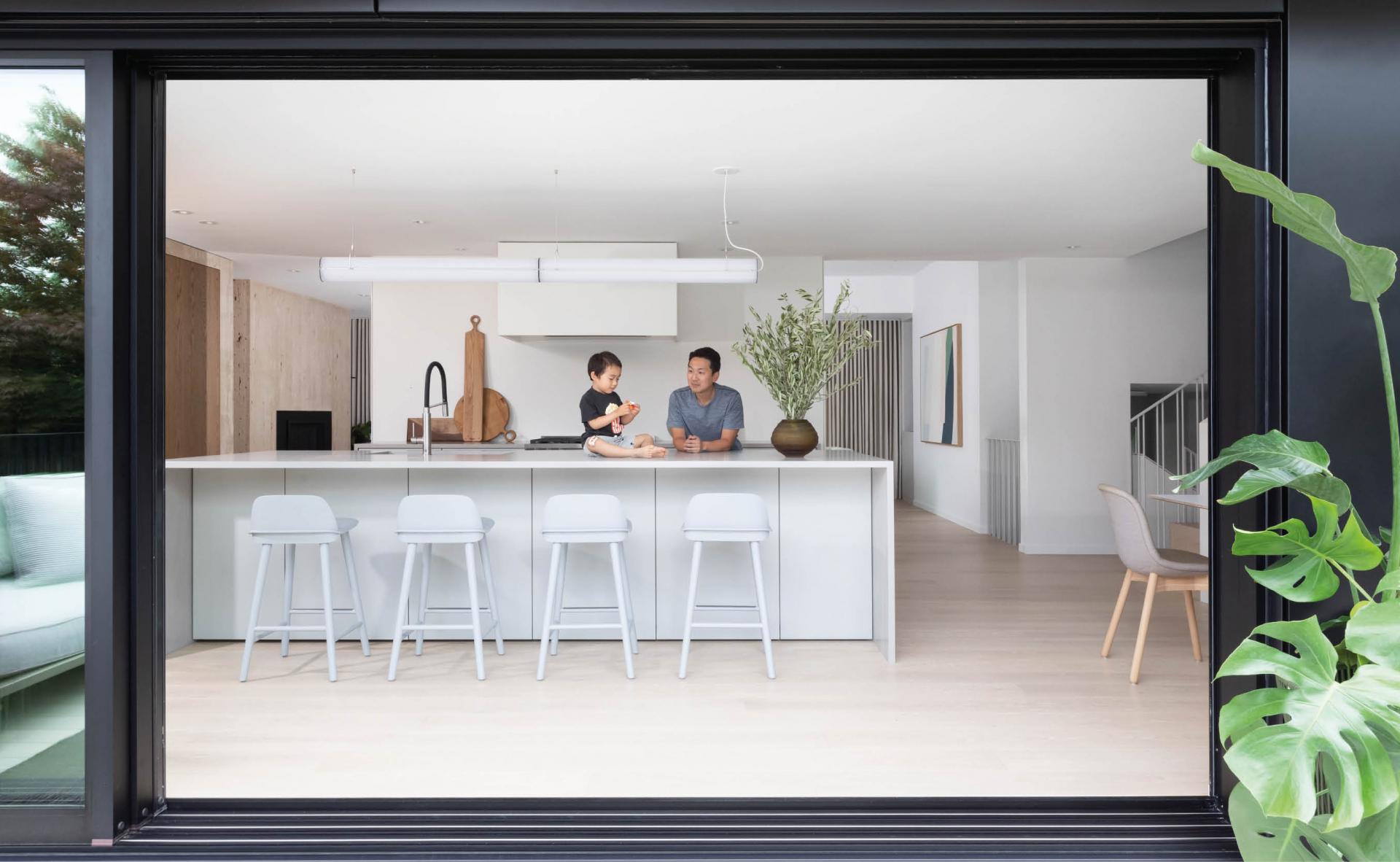 When the design team first approached the project, the family was still living in an 800sqft apartment located in a densely populated neighbourhood, so the priority for their new haven would be a place that was inviting and uncluttered, without feeling cold and sterile.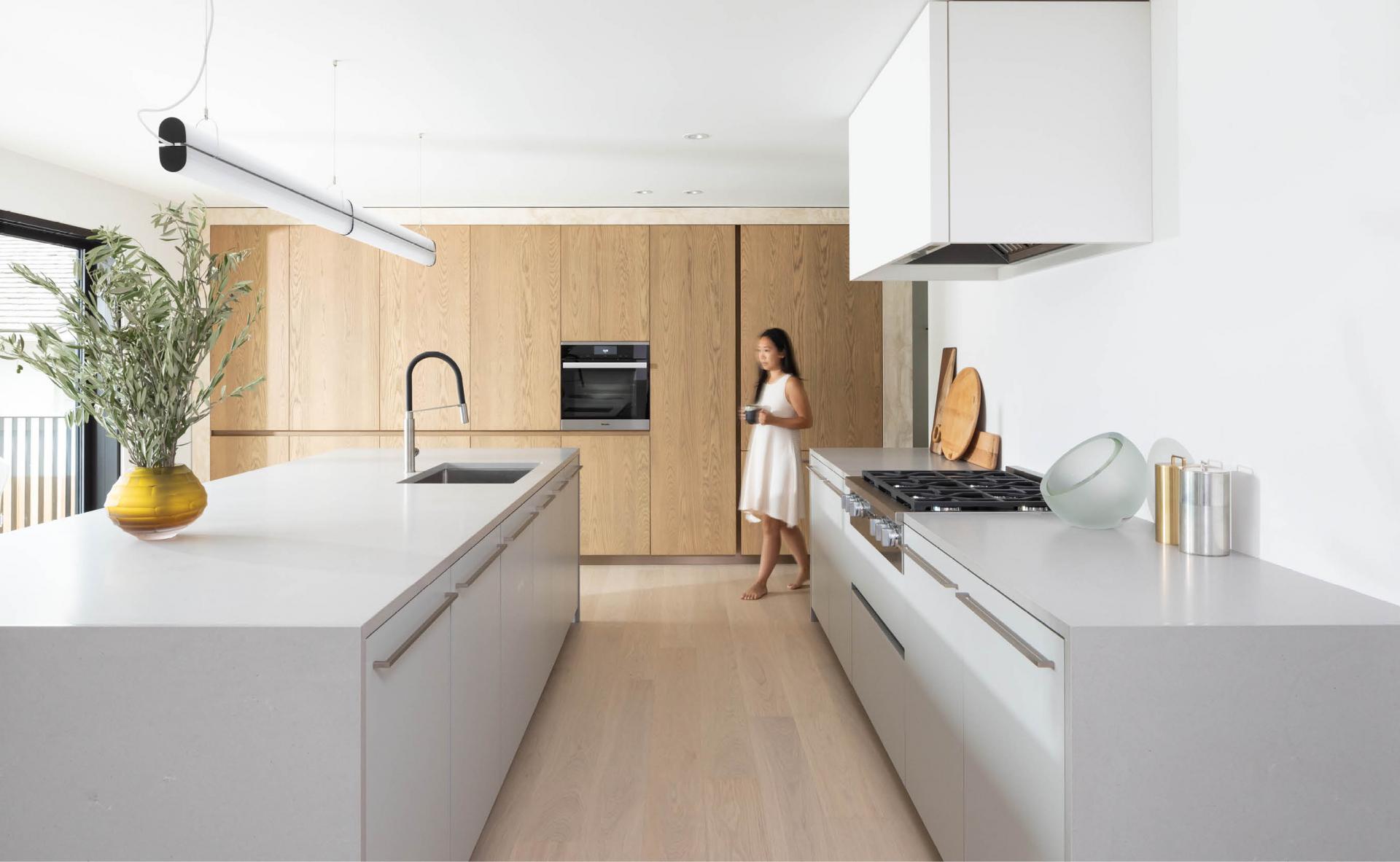 "While the couple understood clearly how they wanted to utilize parts of the house, their open-ended vision also gave us the flexibility to look for a solution to interweave different visual concepts for a consistent flow," Kelly and Chad continue. "Say for the example, they wanted a sense of openness and some separation between the kitchen and living room."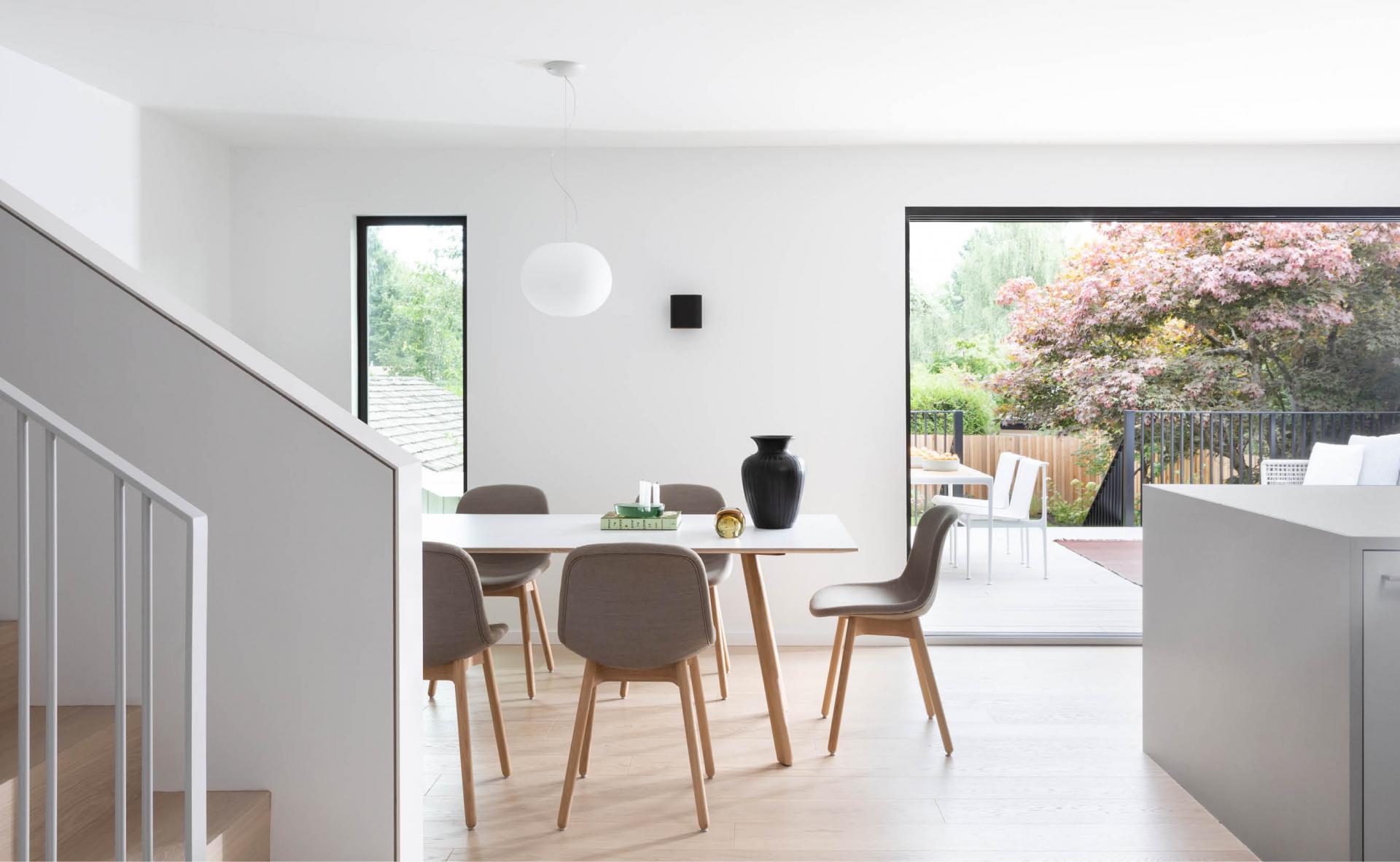 "To achieve this, we oriented the kitchen to face the back garden and created a visual divider between the living room by building a wall for the cooktop. With one opening extending the travertine fireplace into a wall of kitchen millwork on one side, the other opens up to the stairs at the other end and a sense of connection is naturally formed to allow the acoustics to travel seamlessly."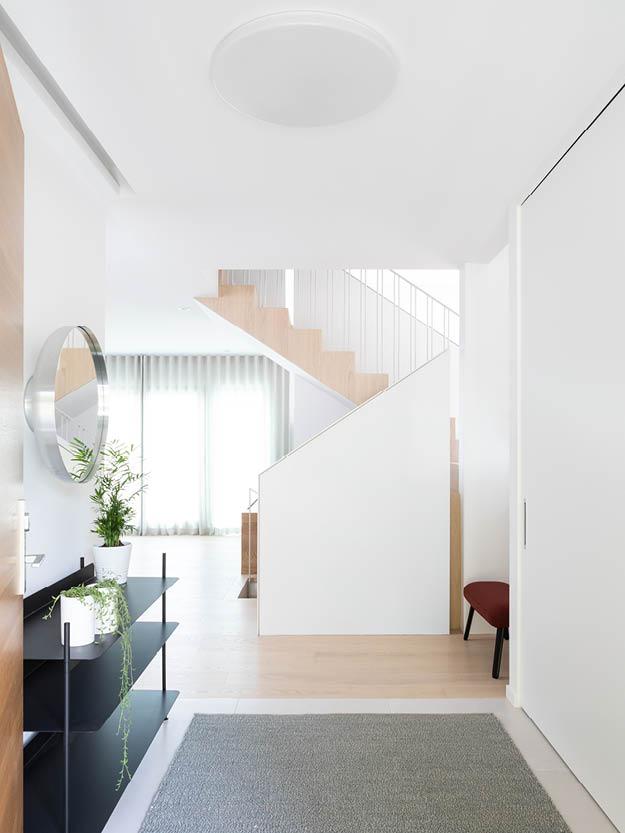 Upon arrival, you will be greeted with a clean entry area where you can sit comfortably on Vitra's Panchina upholstered bench and keep daily essentials at bay with Muuto's Compile shelving system. Moving onto the living room, you will find a tranquil space framed by streamlined yet impactful pieces of work, including Linteloo's Recess armchair, Louis Poulsen's AJ floor lamp, Cassina's Mex Cube ottoman, and &Tradition's Catch chair.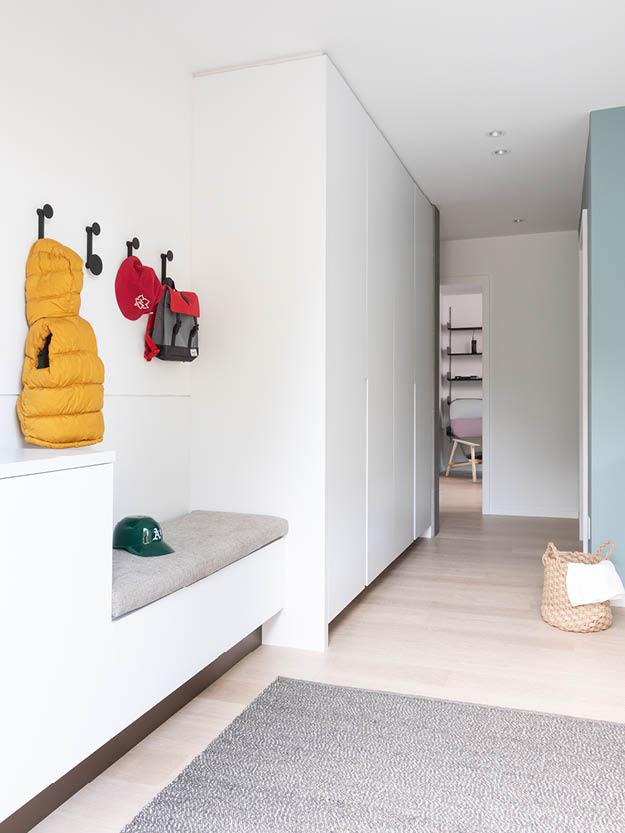 The couple's home offices are also well equipped with appointments that combine form and function: Moroso's Lilo armchair and ottoman, Bensen's Homework desk, Knoll's Platner side table, to name but a few.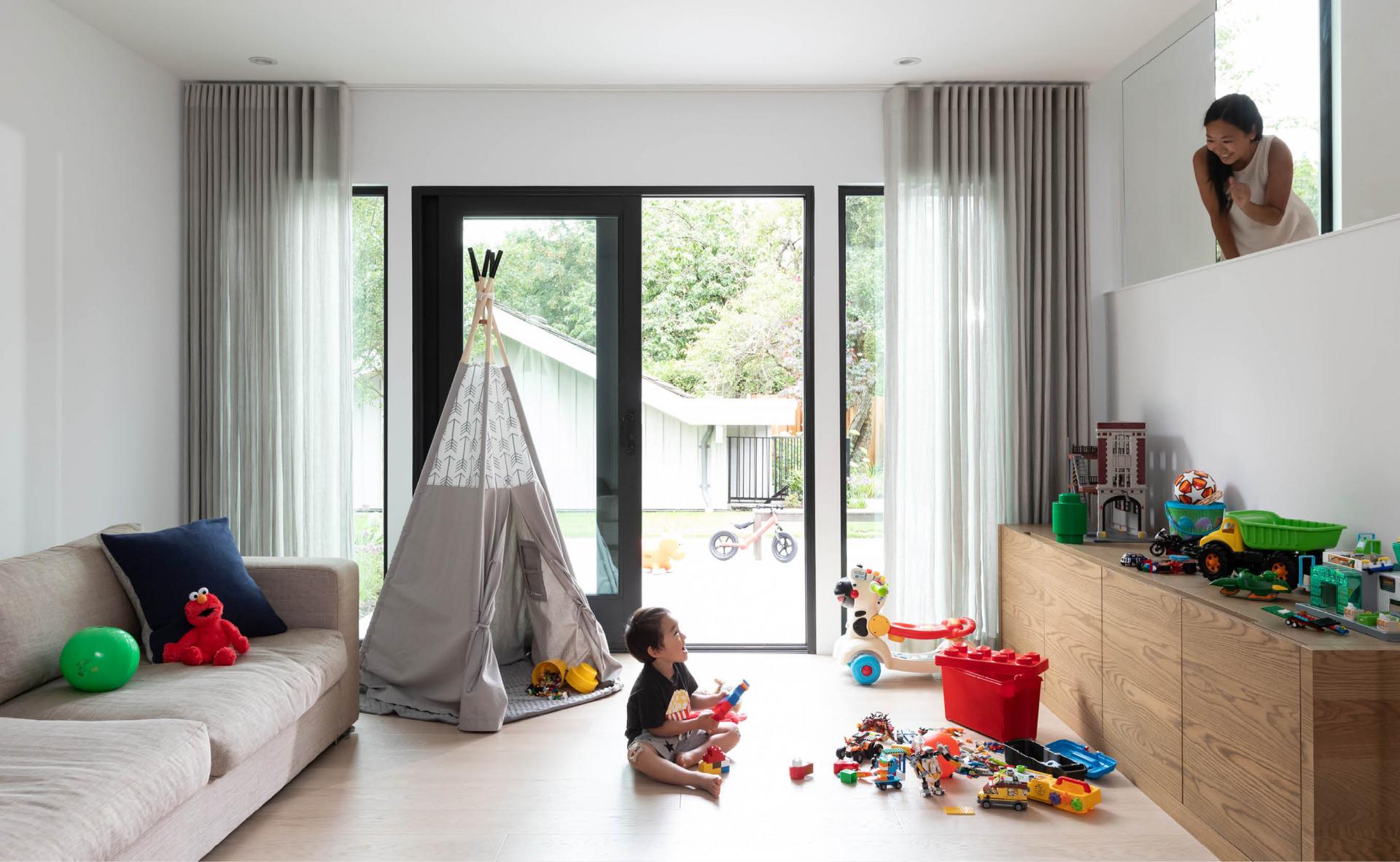 A subdued palette and simplistic furniture pieces were meticulously selected and combined to bring warmth and lightness to the space. "We chose light oak hardwood flooring to reflect light and extend the travertine; quartz counters and gables were picked for the kitchen island and cooktop area to enhance durability, meanwhile, the grey laminate millwork underneath is easy to clean and low-maintenance," Kelly and Chad further elaborate on their design direction.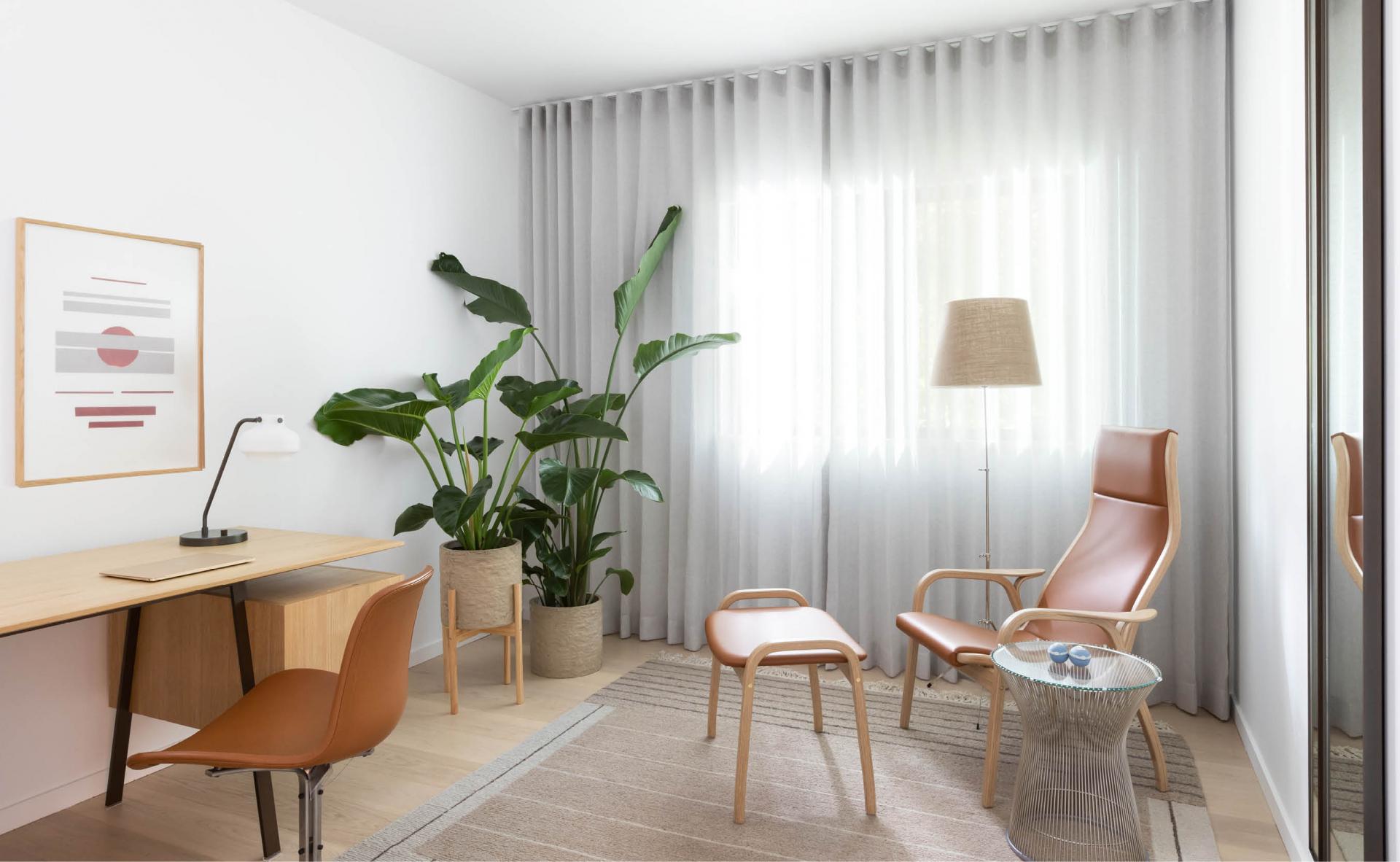 "A wealth of medium toned oak millwork has also been incorporated here and there, with delicate white walls in place to balance the wooden notes and inject hints of warm minimalism in Scandinavian style for a pleasant contrast."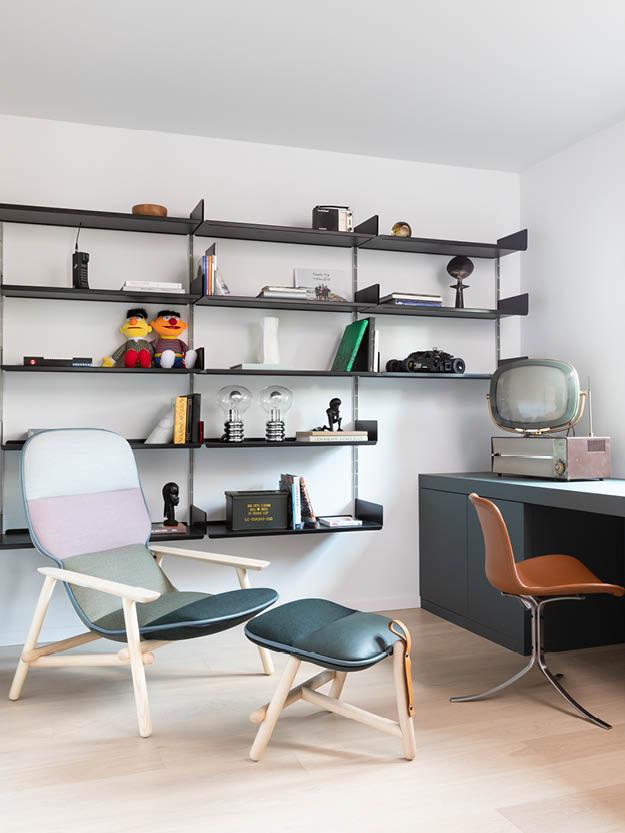 The soft refuge exudes a sense of Scandinavian minimalism blended with warmth and lightness.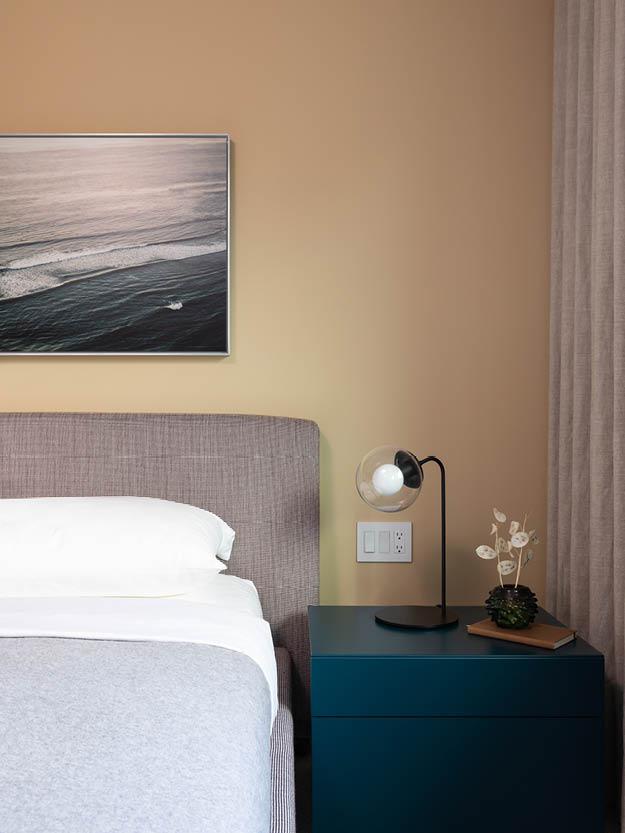 The meticulous play of textures is in full force when it comes to the private areas of the home. The son's bathroom is punctuated with Mutina's playful Puzzle tiles; a black granite vanity and painted wood walls are present in the powder room to add richness and warmth; a combination of white and light sand tiles in the master bathroom contribute to a Zen, soothing vibe for a private spa.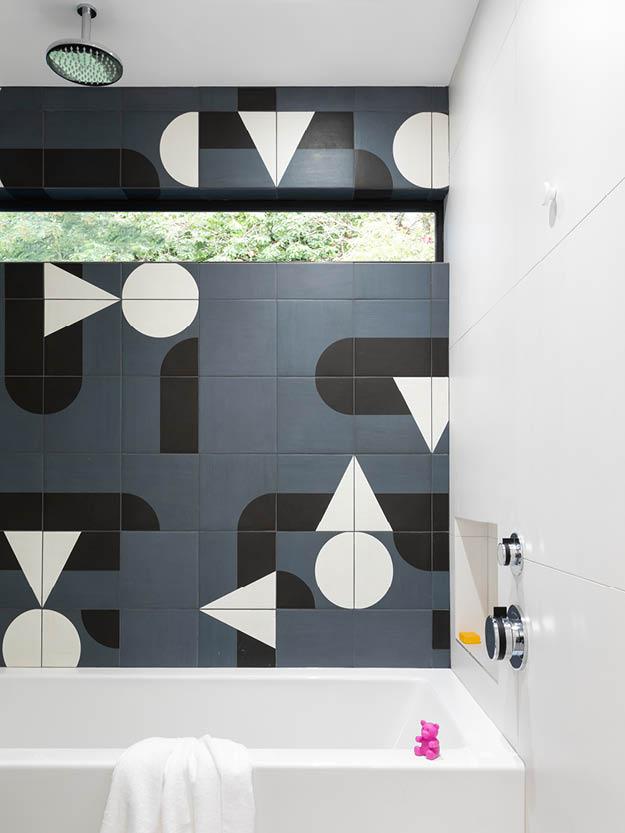 When asked their favourite spot of the entire house, Kelly and Chad reply in unison, "The living room. We adore how the original fireplace dating back to the 60s feels like a custom-designed piece. We really enjoy it when a renovation can strike the balance between starting fresh and keeping something from the past. It adds a lot soul to the house."