When colours and lines set the background for self-expression, all the objects layered on top reveals one's ultimate taste.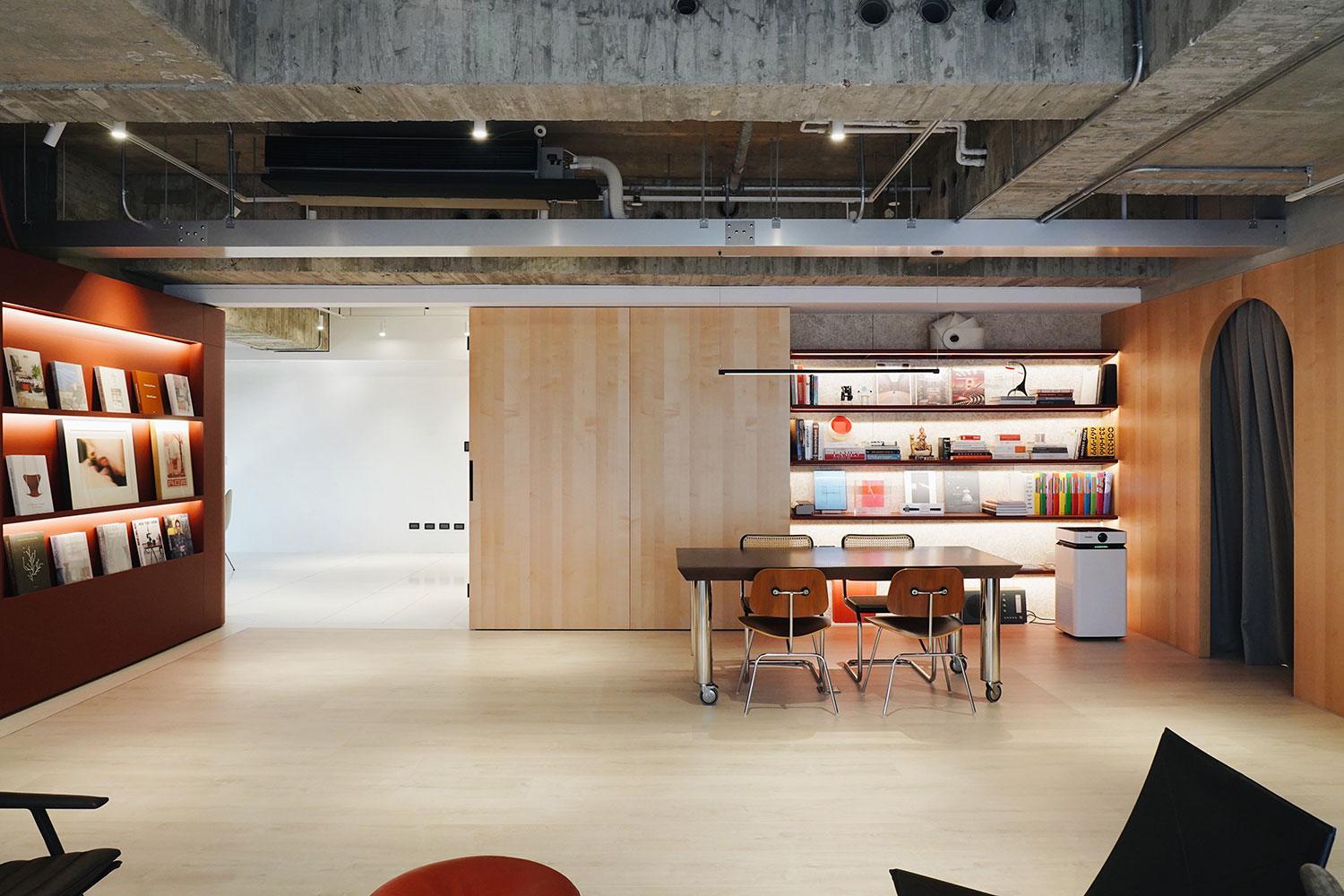 We all have things that we love to collect - it truly symbolises a person's personality and taste. From sneakers, handbags, famous cars, watches, furniture to real estate, we are all pursuing a better life for ourselves. This private 2,100 sq ft boardroom in Taichung shows the owner's appreciation for art and texture and his passion for designing furniture. To find a home for his collection of furniture, and at the same time create a place where guests can come and go, he approached SkilLability design studio to this apartment building into an open leisure exhibition space and boardroom.
The subtle elements, such as white walls, light wood grains and exposed cement ceilings, are specially used by the studio to allow the collection of furniture and the statement red storage volume stand out. Another dark black display compartment completes the look for a modern space that embodies the owner's ultimate taste and personality.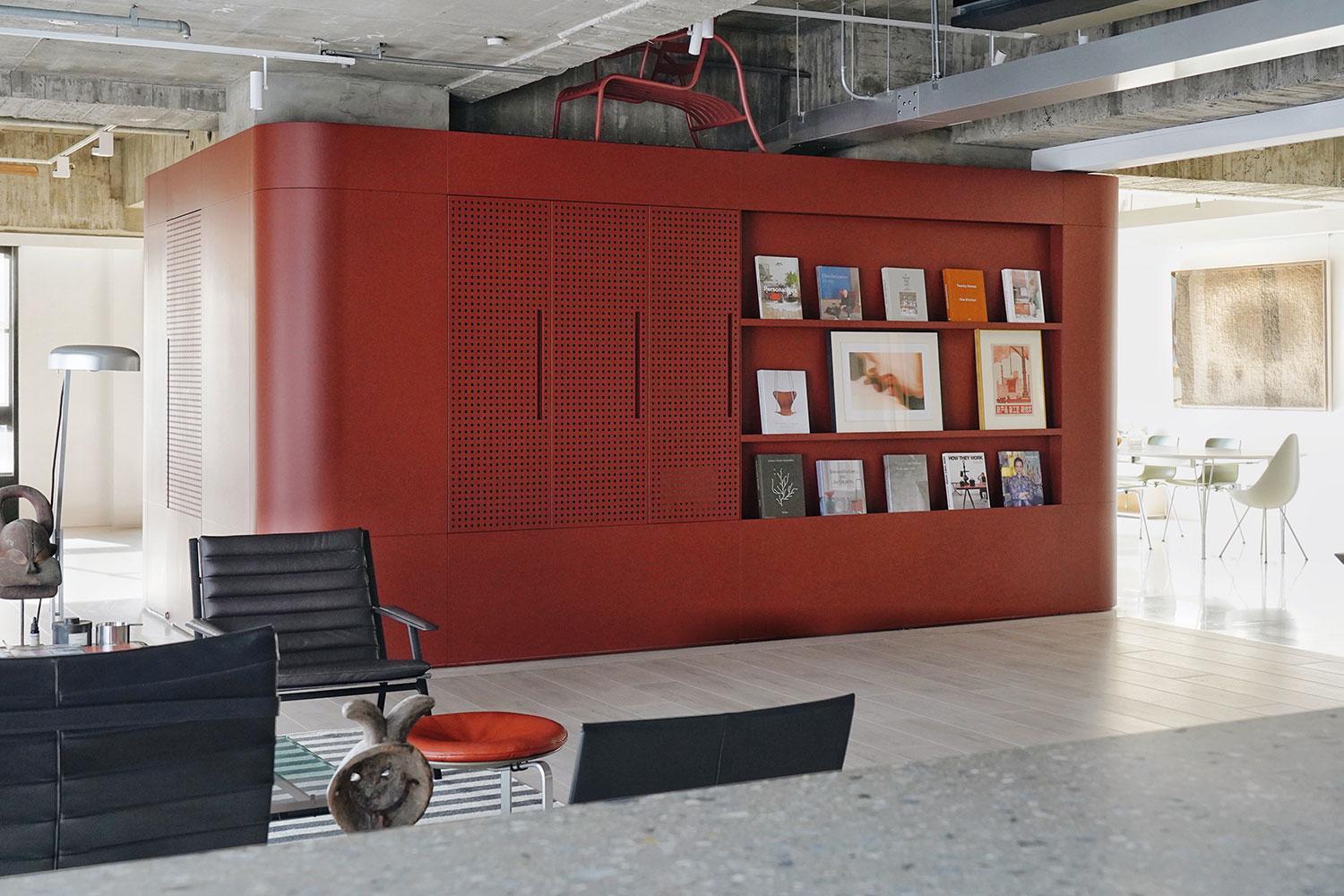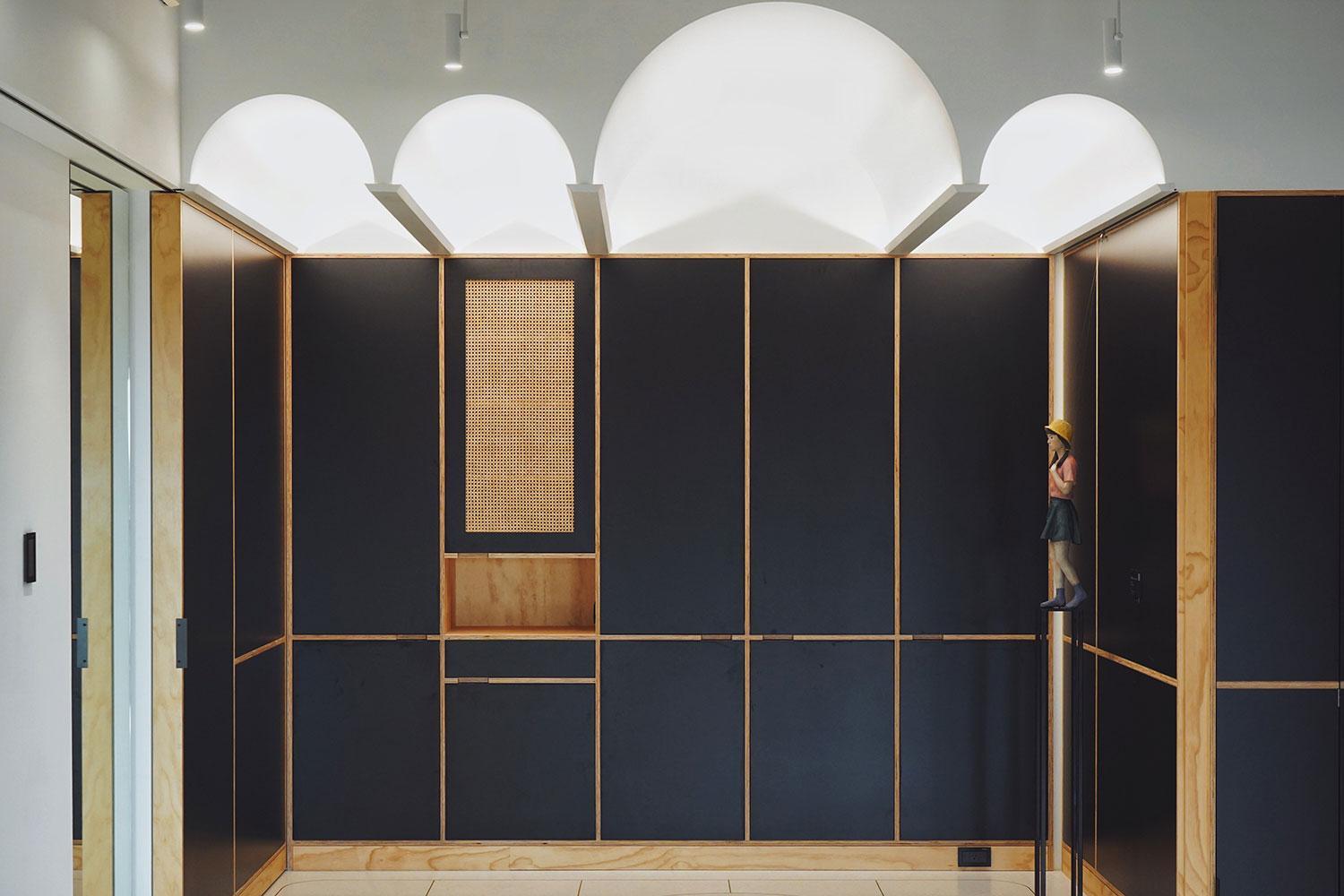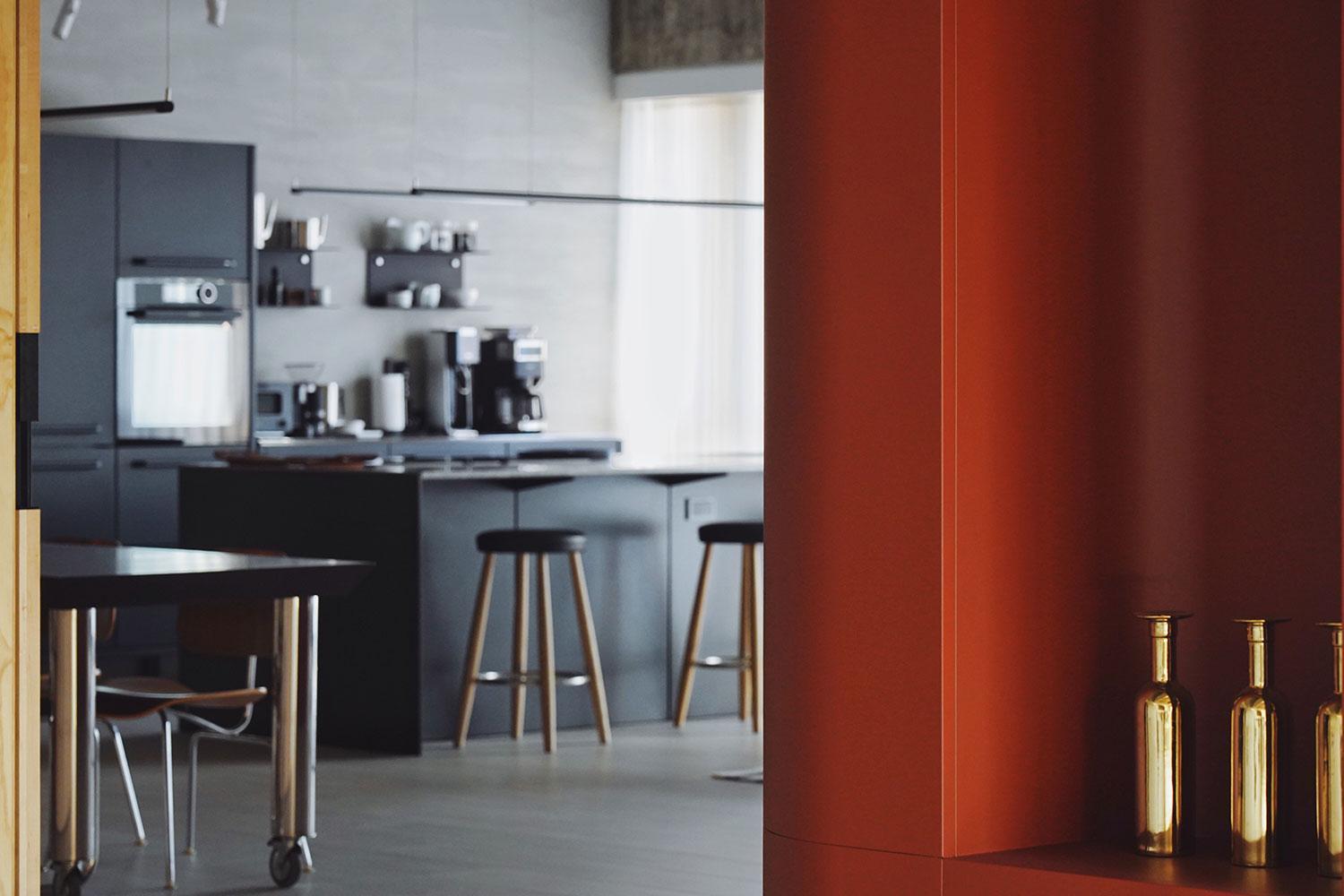 Scroll through the gallery below to see more: