When admiring the gorgeous creations of a fashion designer, one often cannot help but be curious about how he or she might have created their homes, too.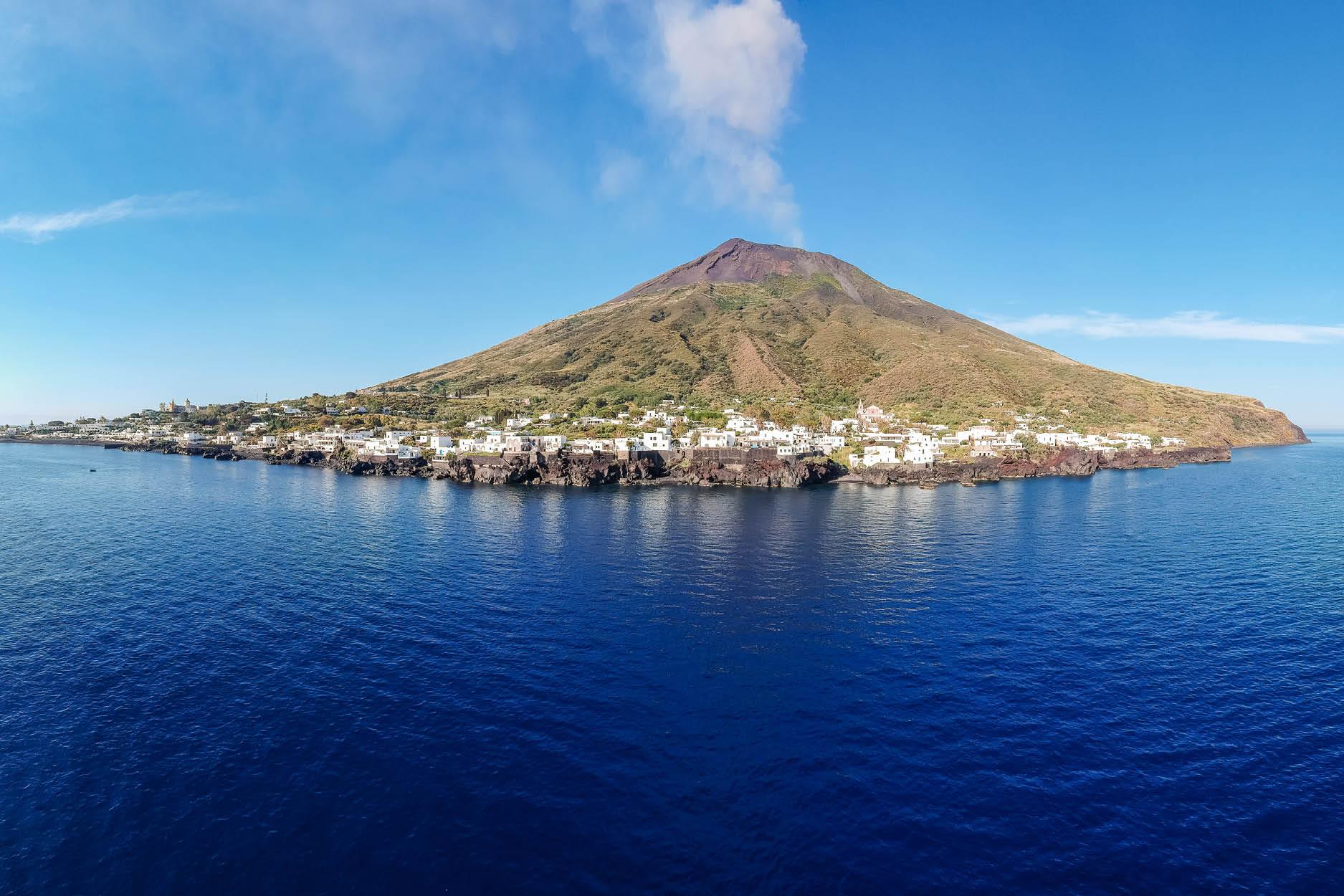 For Domenico Dolce and Stefano Gabbana, the founders and designers of Italian haute couture fashion house Dolce & Gabbana, they have chosen for their home a location as resplendent as their grand, statement-making designs – on the edge of a cliff in the small volcanic island of Stromboli, Sicily.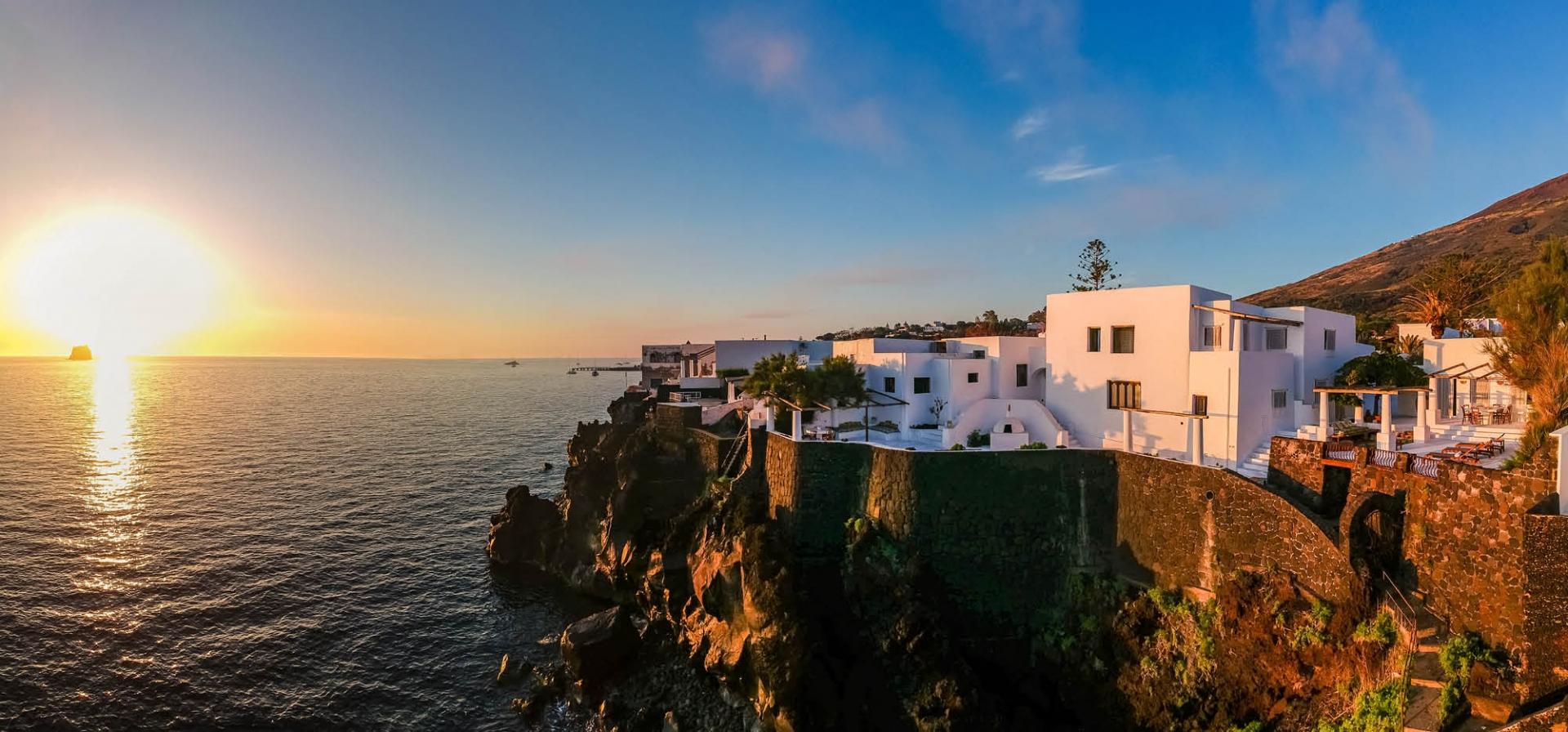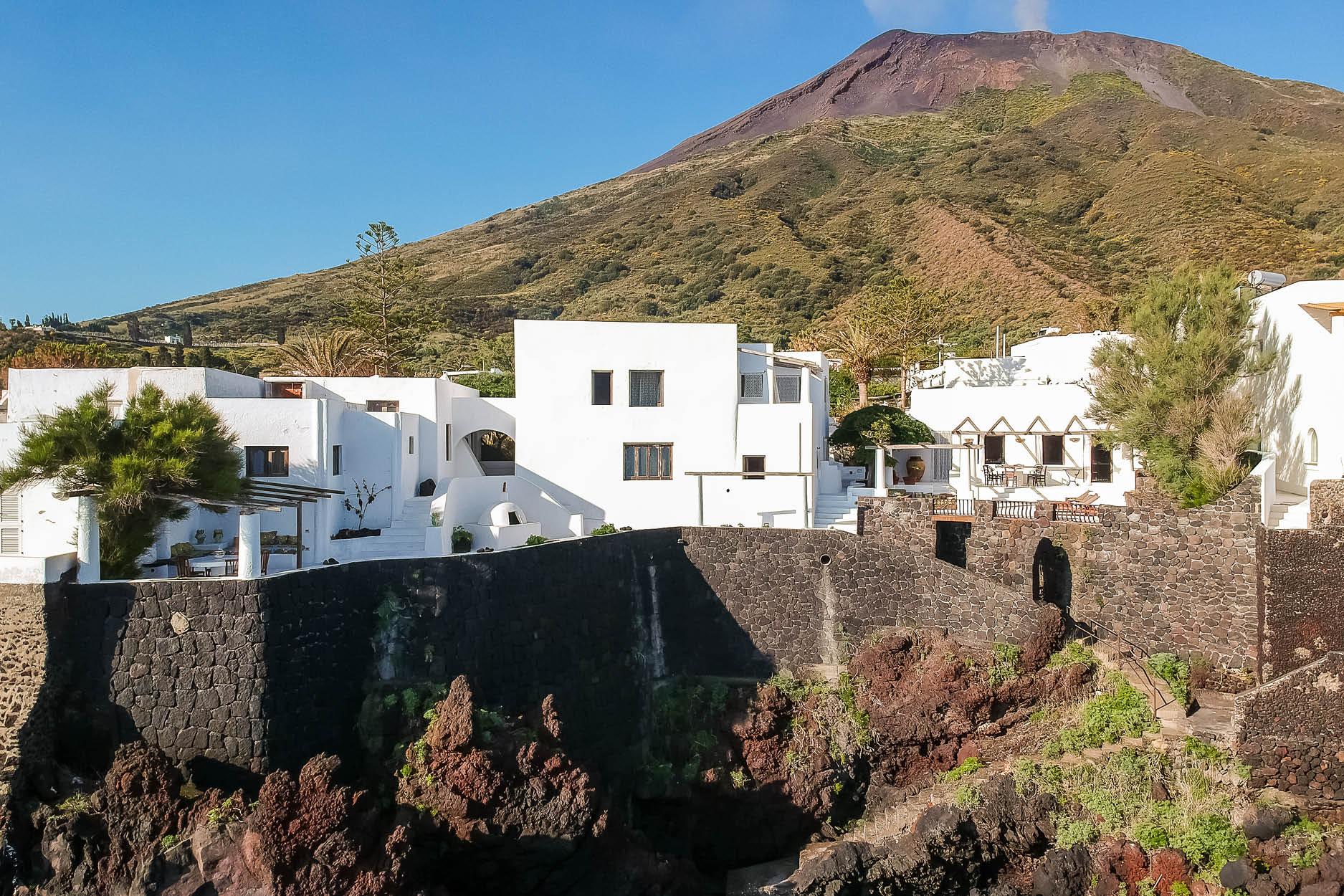 Indeed, Sicily carries great personal meaning for the duo. Many of their collections have been inspired by the region, and Domenico and Stefano themselves have spent countless summers vacationing on this coastal paradise hosting their many A-lister friends.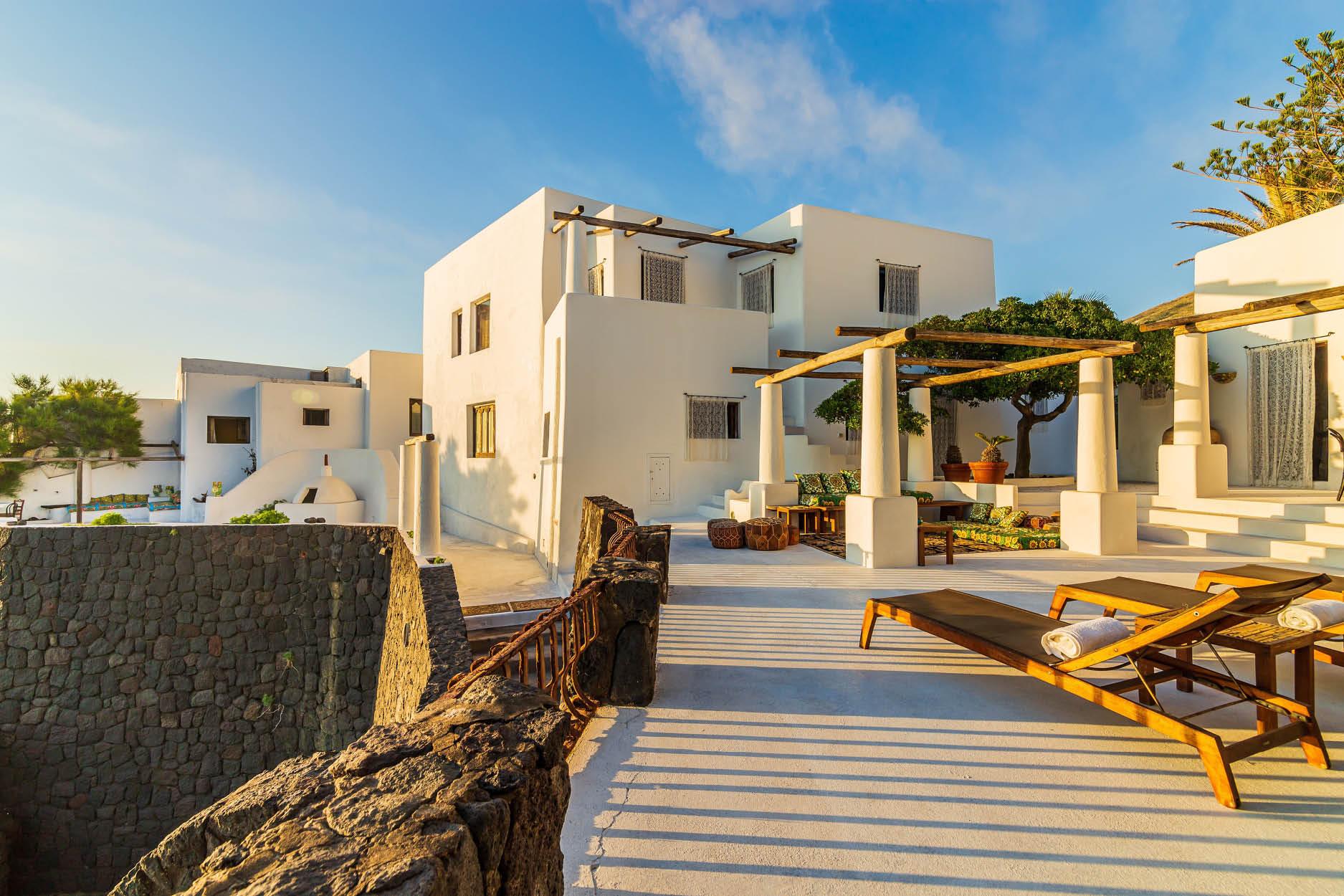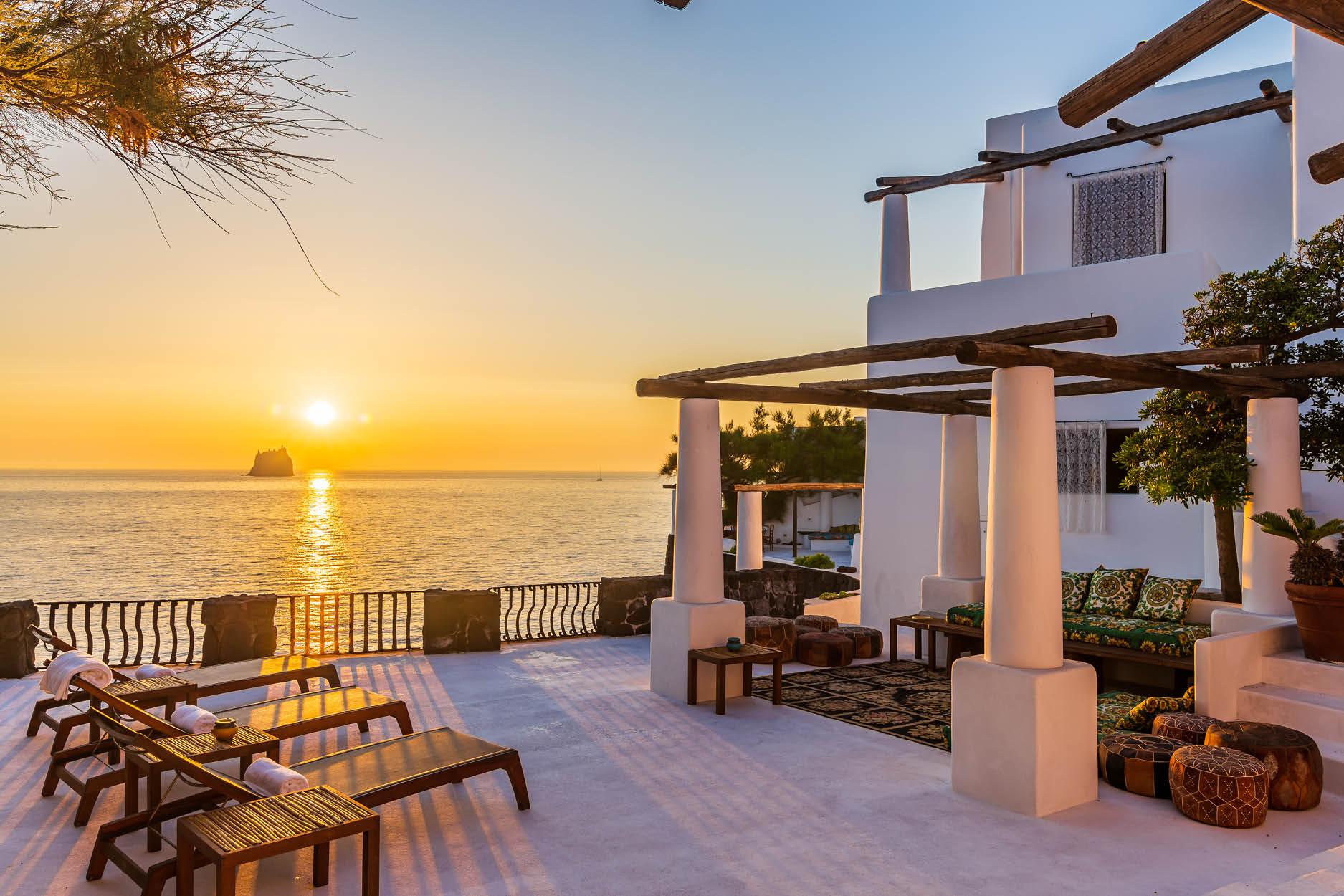 Painted in pure white, the villa is composed of three traditional Ionian-Style structures. From a distance, it evokes a sense of tranquillity and privacy, with the terrace of the mansion surrounded by lush Mediterranean plants and bushes.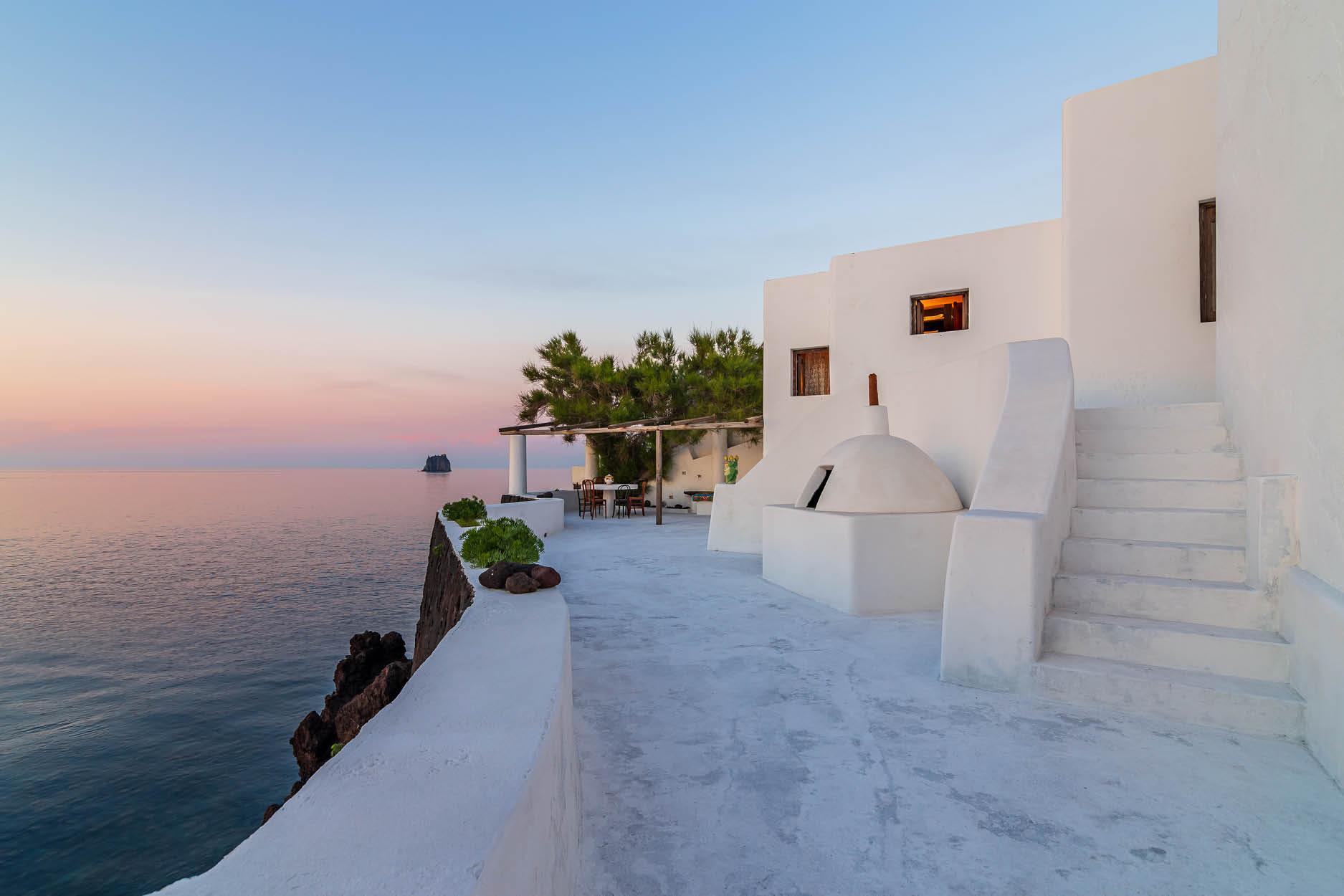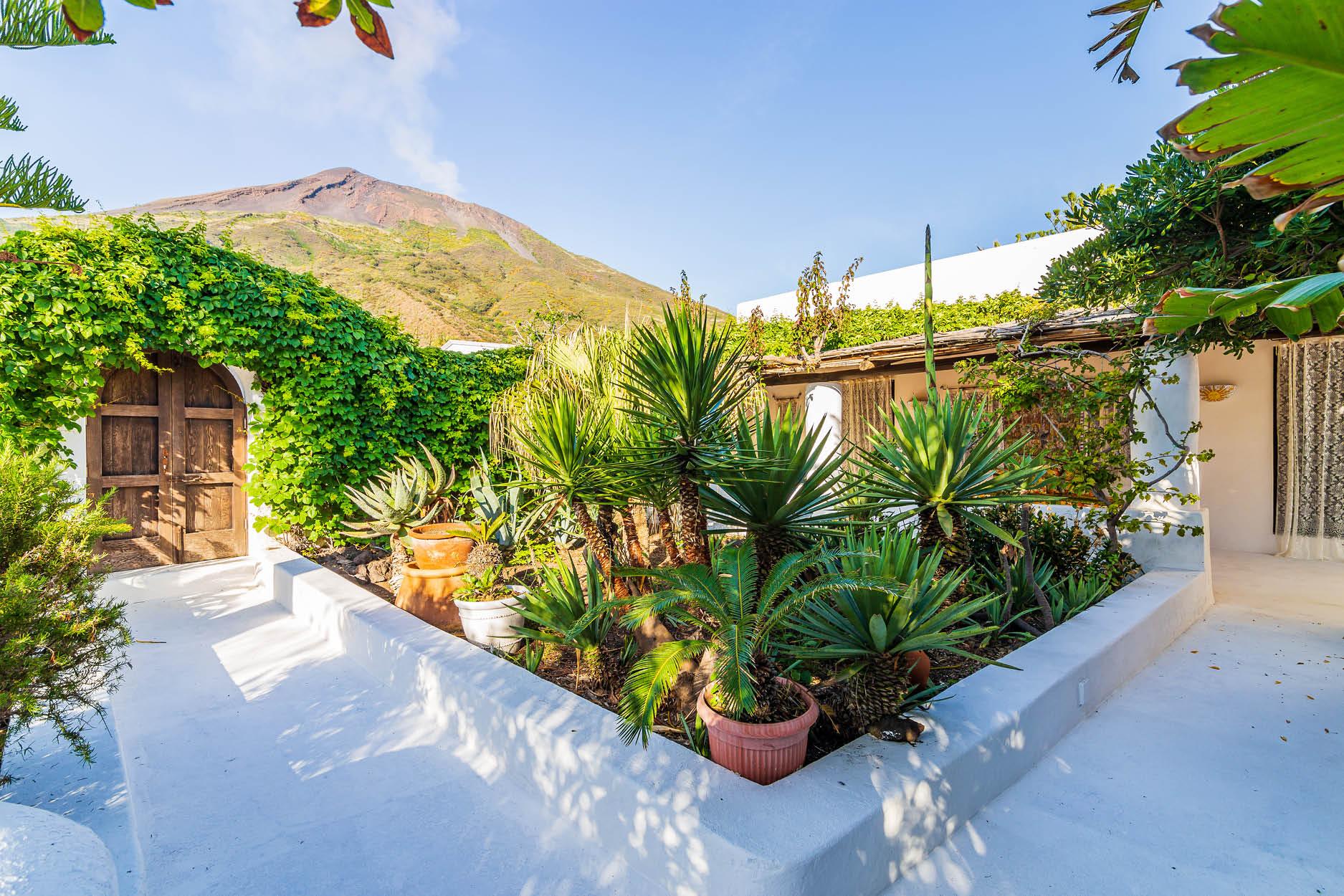 Featuring 7 individually decorated suites, the colossal mansion spans 5,000sqft; despite its size, every corner of the home echoes the designers' signature vivaciousness.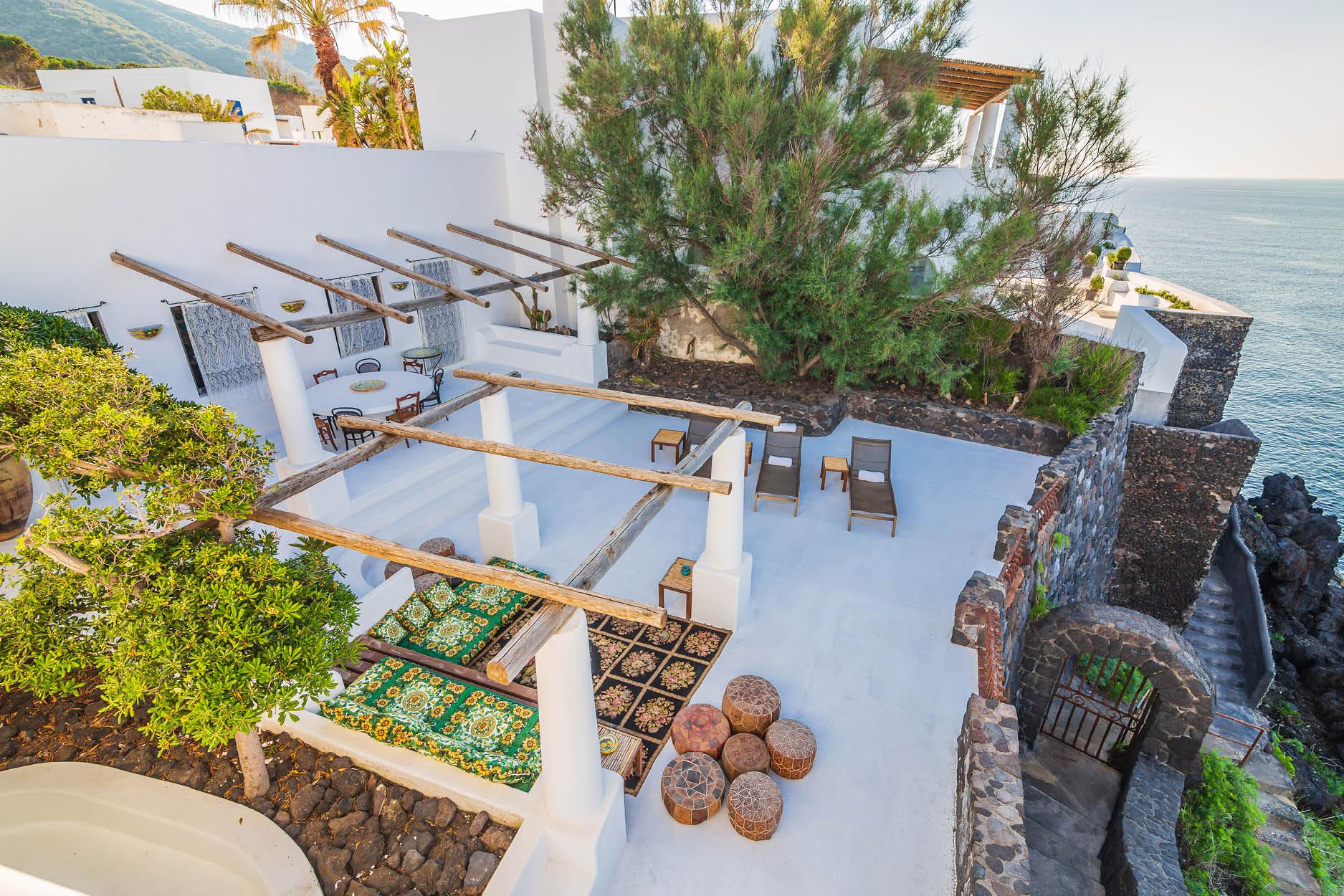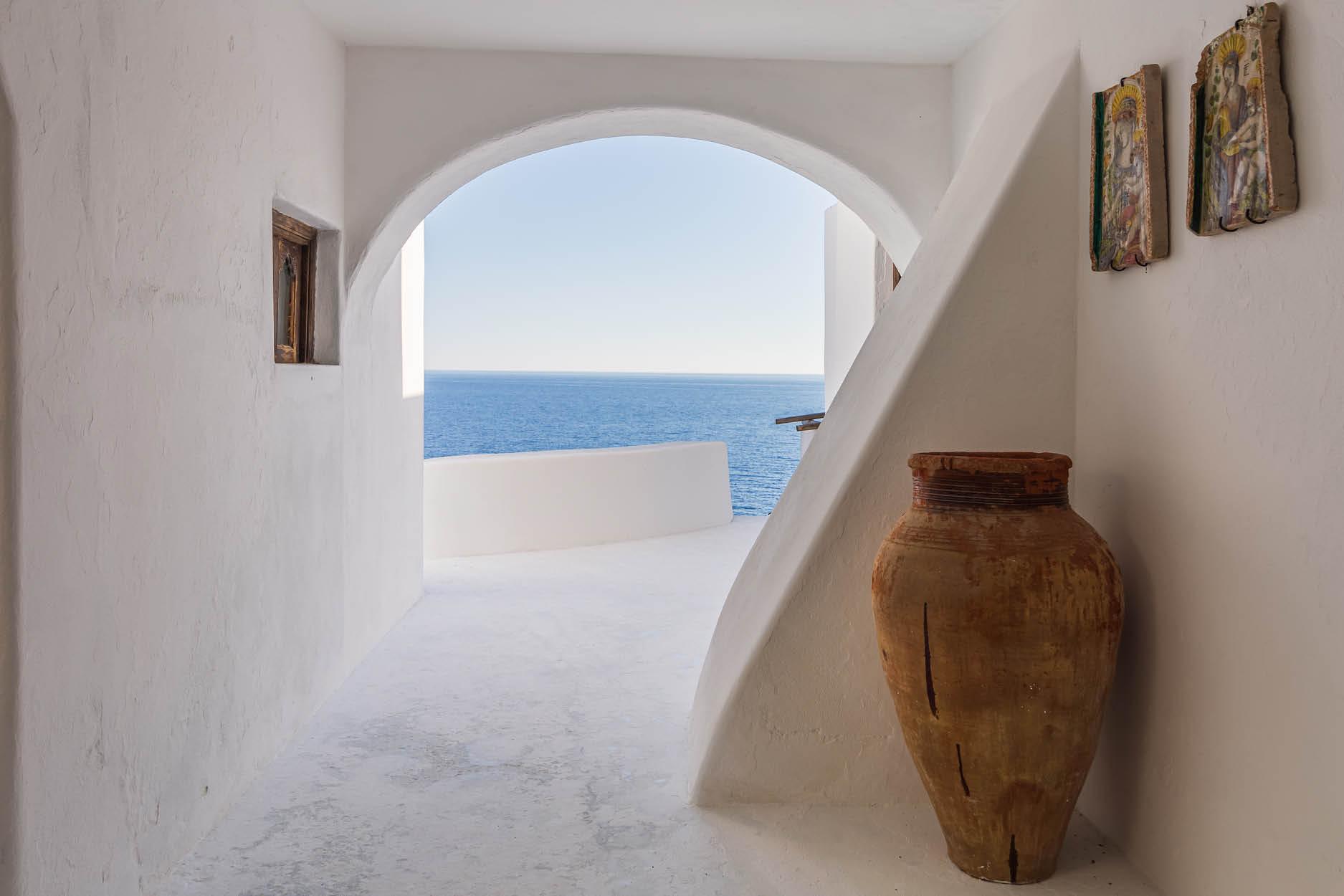 From flooring to the furniture section, decoration and accessories, ceiling and lighting fixtures, the theme is luxury, where an abundance of colours and textures meet more natural accents that integrate local craftsmanship, such as hand-painted enamel and lace curtains.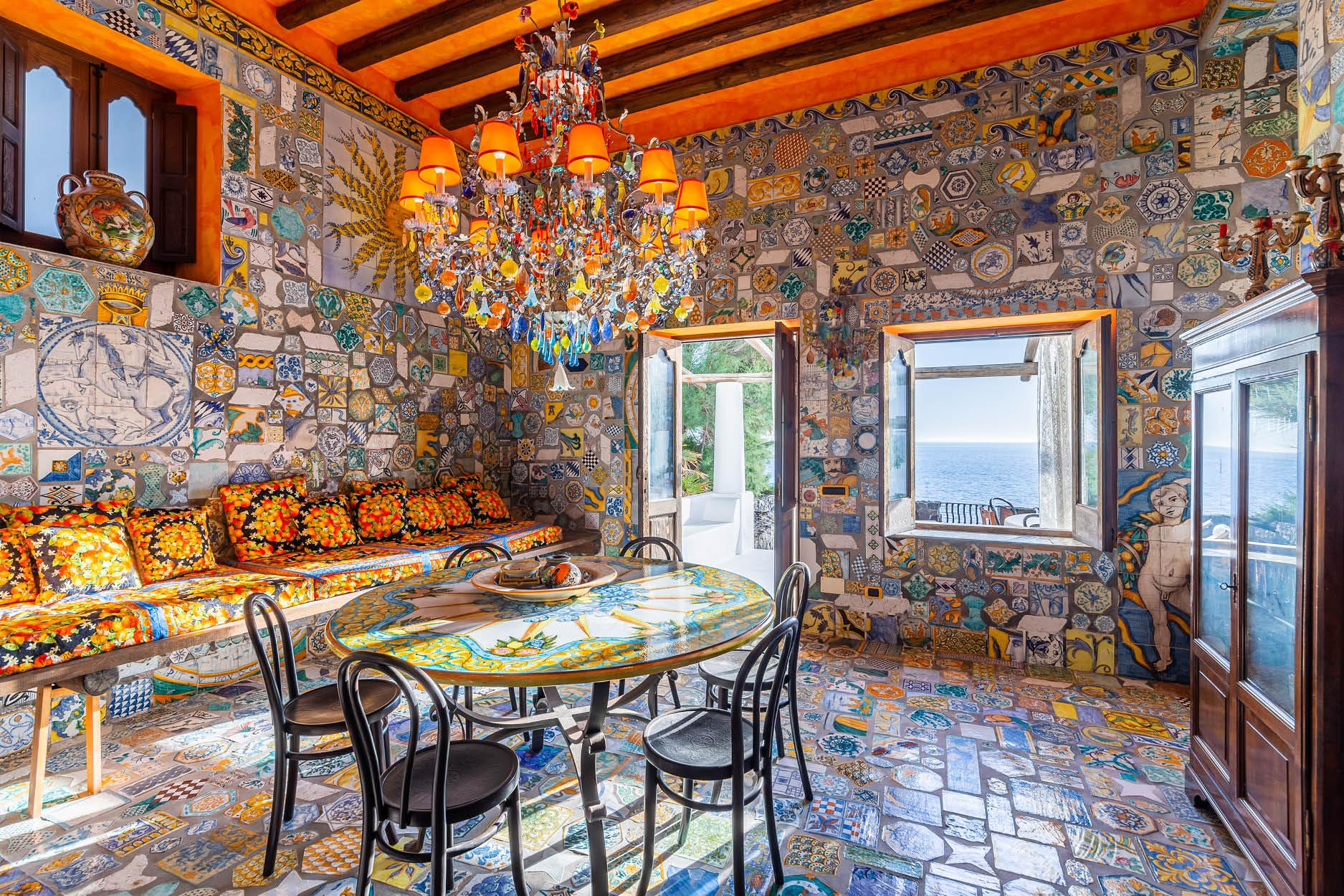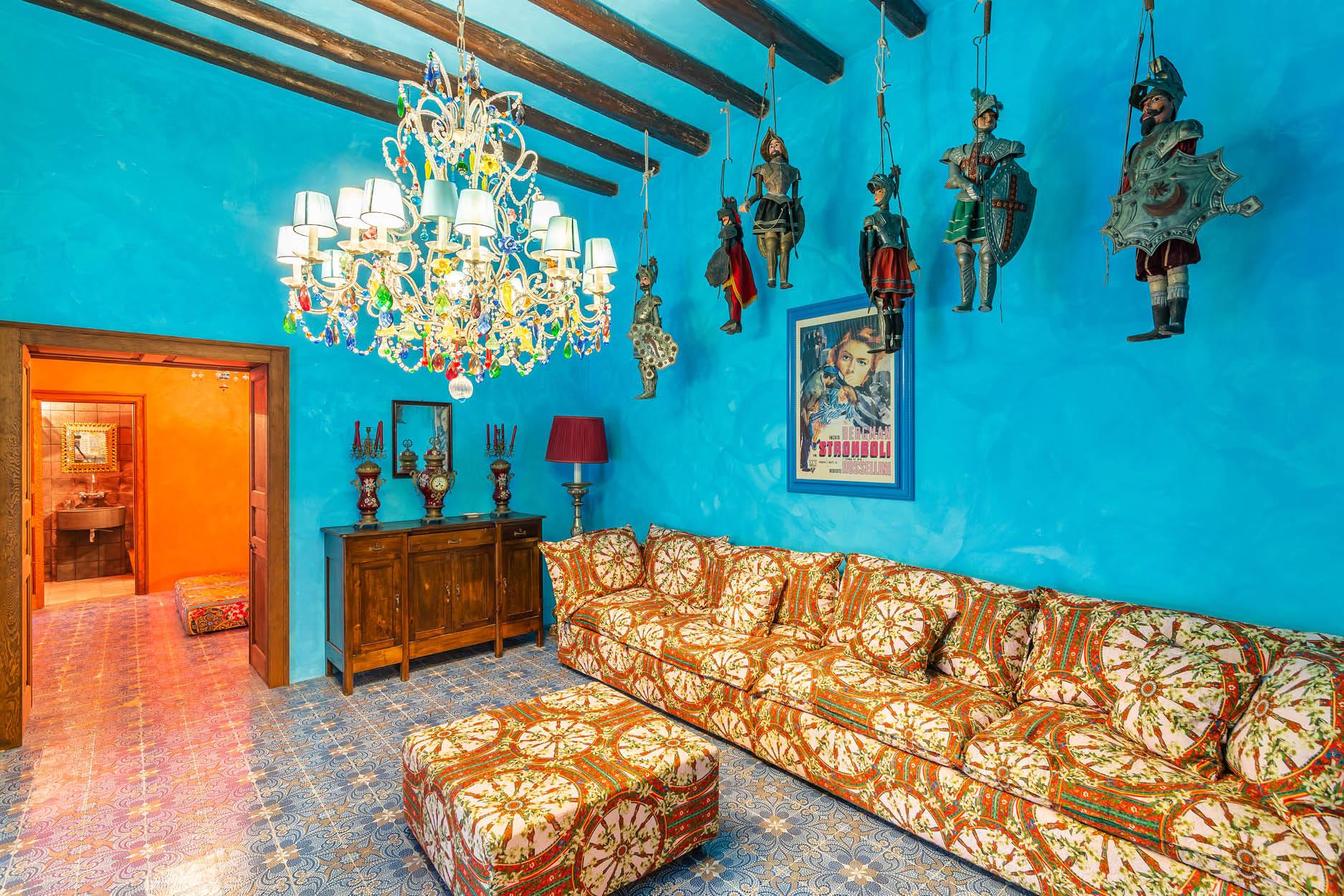 Similarly, the design of the dining room takes on a bold and characterful approach, with the same lively mosaic tiles adorning the ceilings, floors and various siurfaces. They are complemented by huge crystal chandeliers and exaggerated design elements, that when set against the villa's natural surroundings, are especially pleasing to the eye.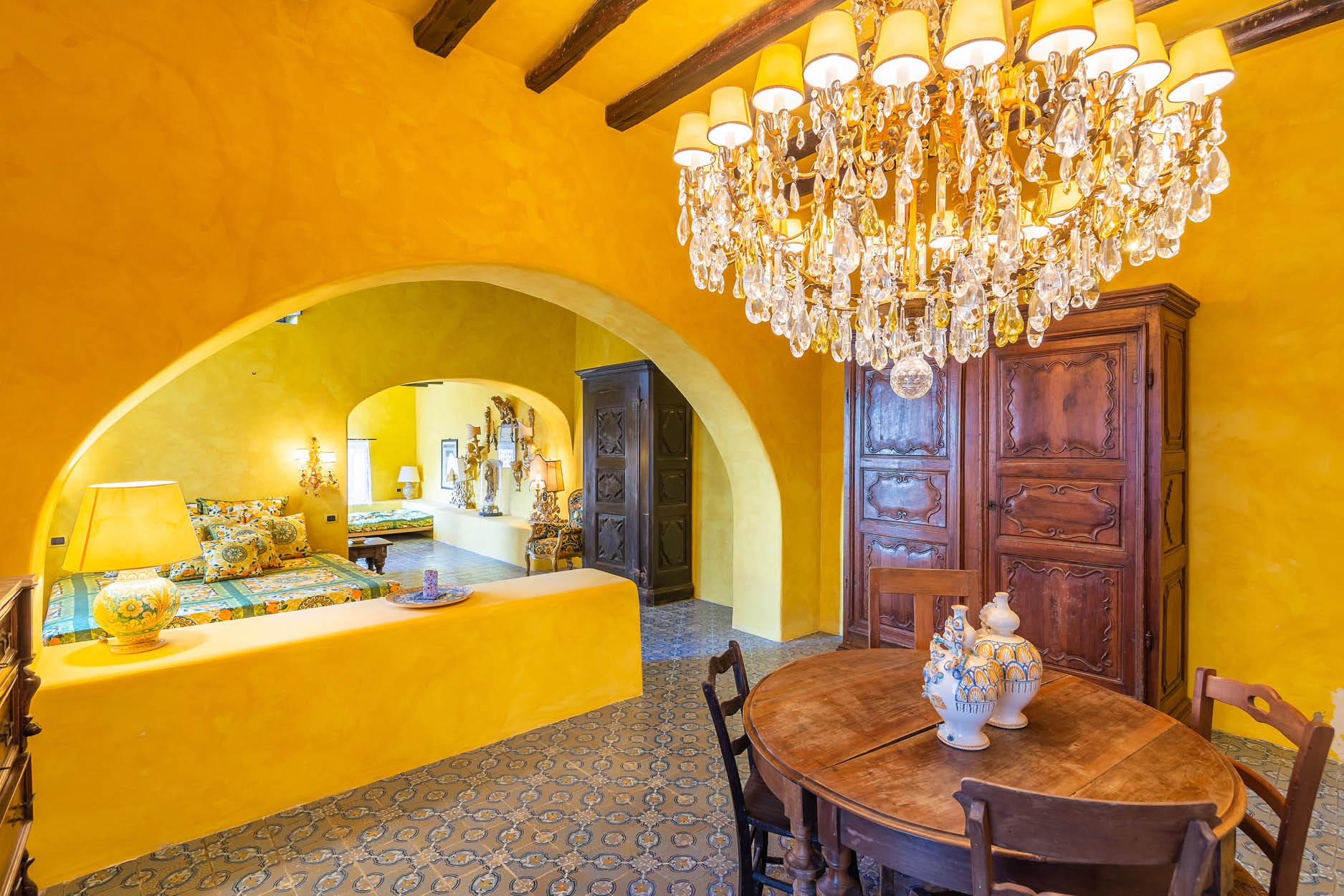 In other rooms, blue walls and antique-style furnishing become the focal points, creating a whimsical and dreamy feeling that the duo's designs often carry. Nearby, a spacious master suite is painted in a bright orange-yellow hue, creating a cave-like haven for the elegant ceramics, retro tables, chairs and wardrobes that seem to take one out of the present time into a bygone era.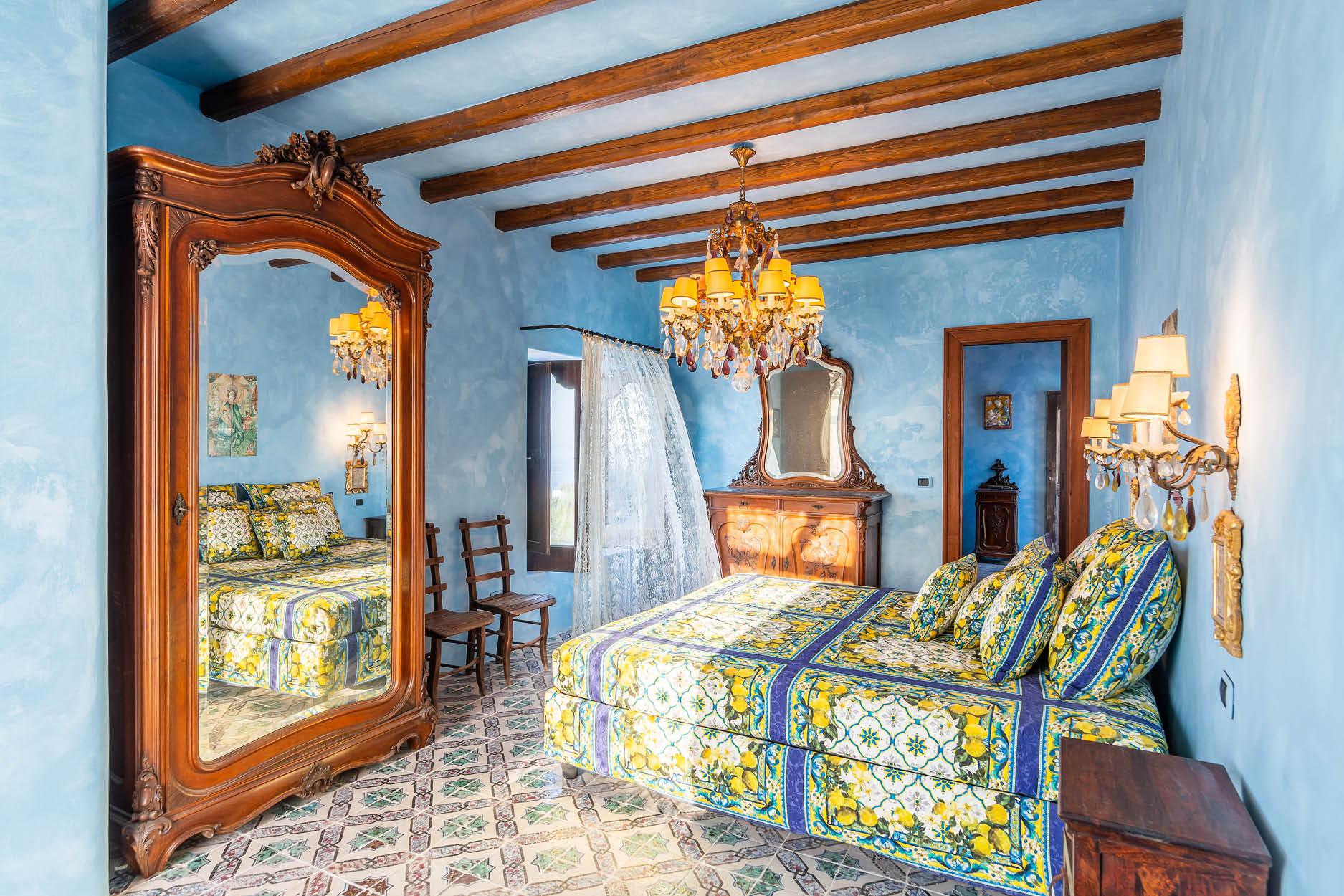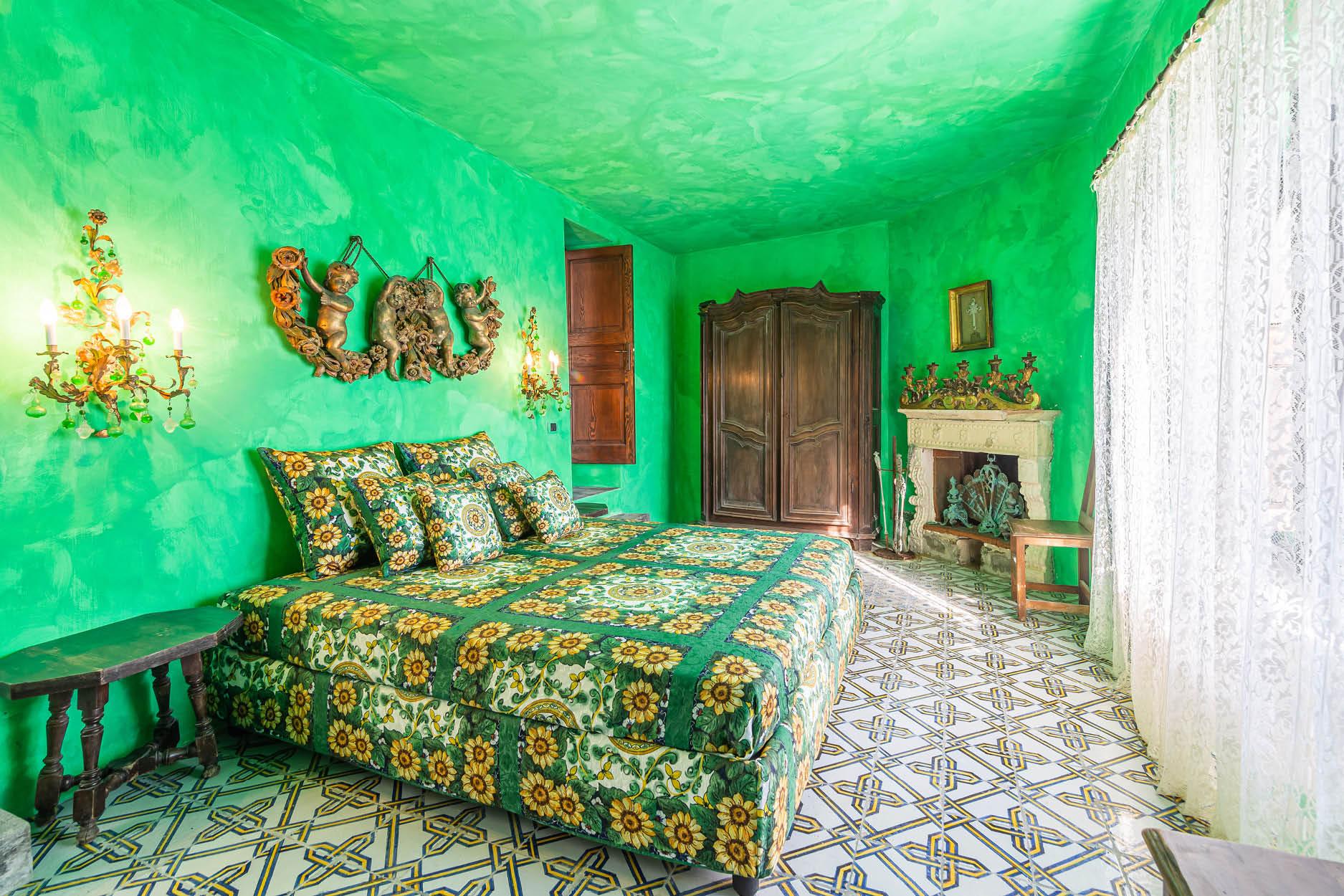 More shades of green and yellow, as well as elegant stoves, artworks and wall lamps decorate the rest of the home; soft tulle curtains flutter in the wind against the picturesque vistas of the blue sea and stunning costal landscape, creating an environment as elegant as those of antique old paintings.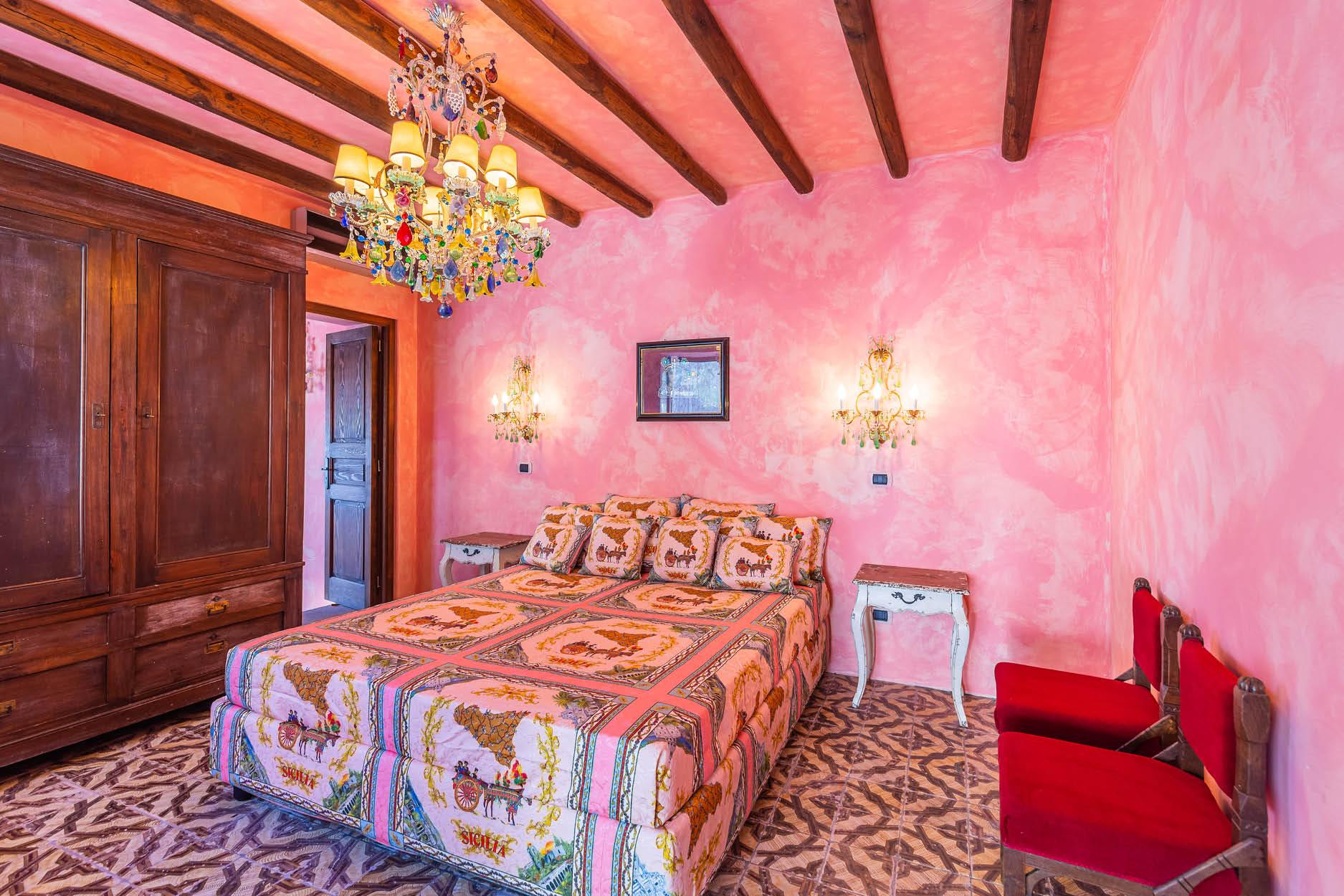 Photos courtesy of Lionard
See more: Late Actress Carrie Fisher's Abode is Now Home to a Loving English Family