From the ancient Sanskrit name 'Mayur', meaning the peacock, Setia Mayuri's resort-style landscapes and soothing facilities captivate the eye like the alluring train of a peacock's sapphire and emerald feathers.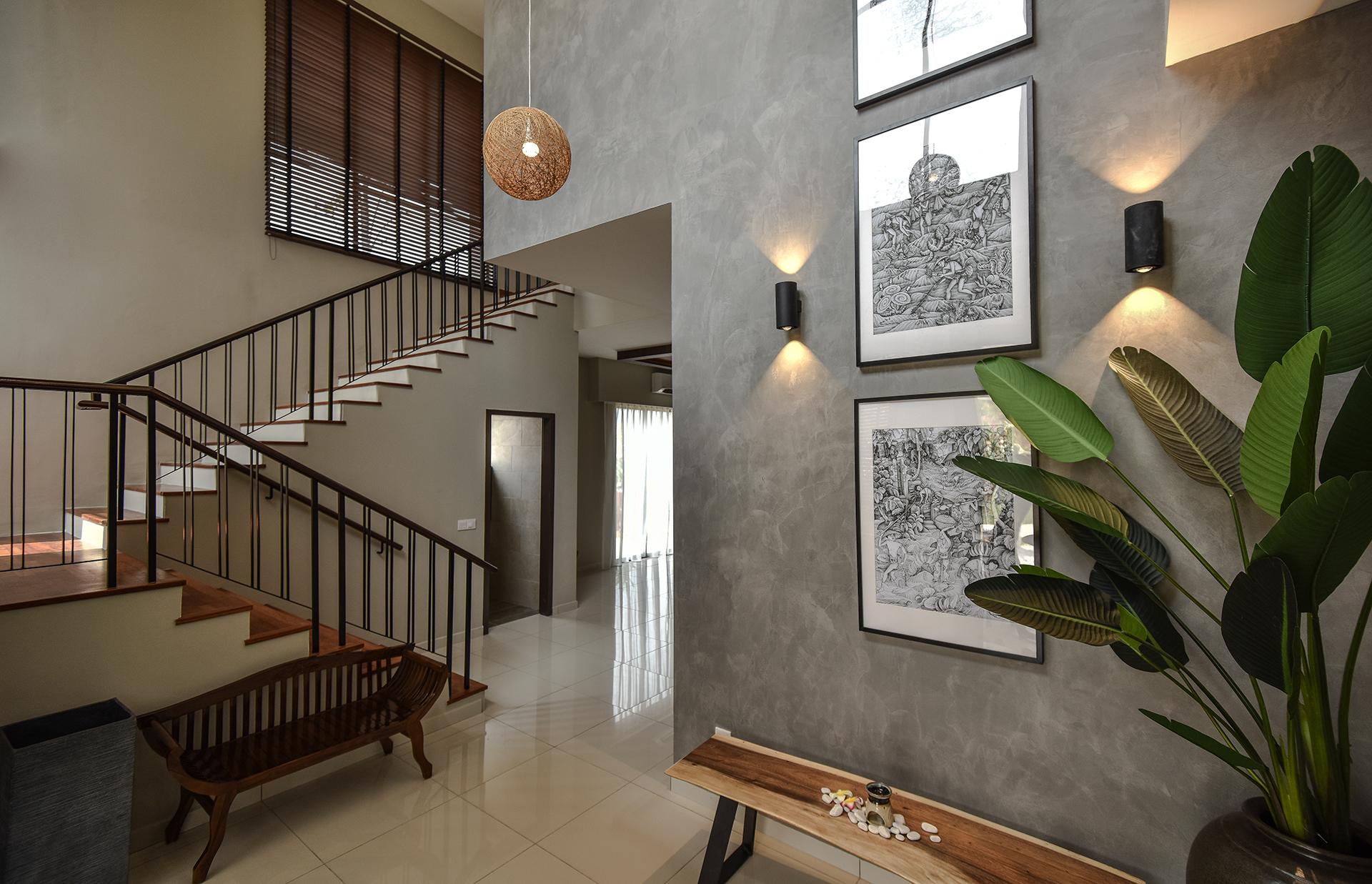 Located diagonally across from Nottingham University in Semenyih town, a 50-minute drive from Kuala Lumpur, the 209-acre township consists of 136 bungalows and 318 semi-detached houses that boast Balinese features and various facilities.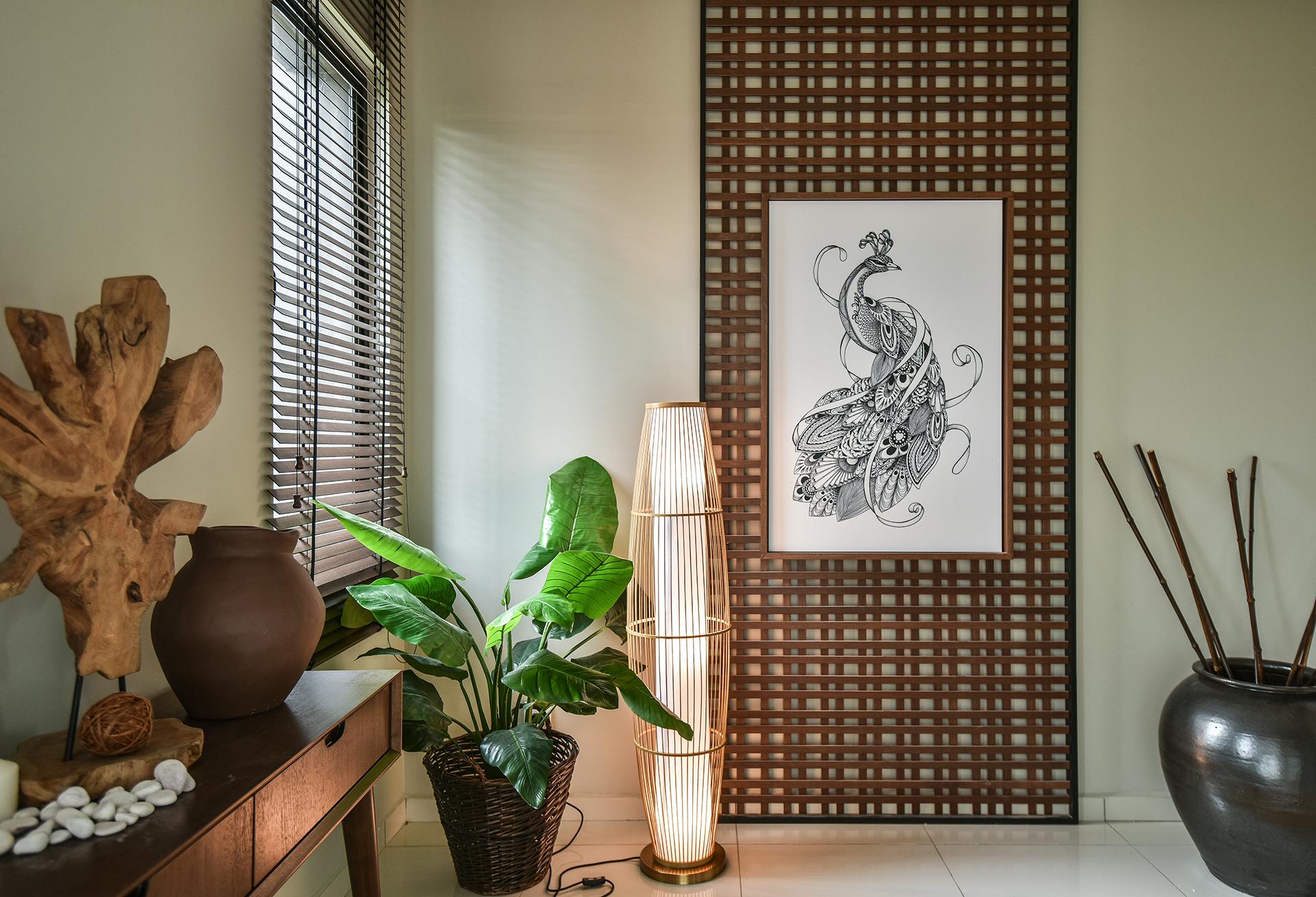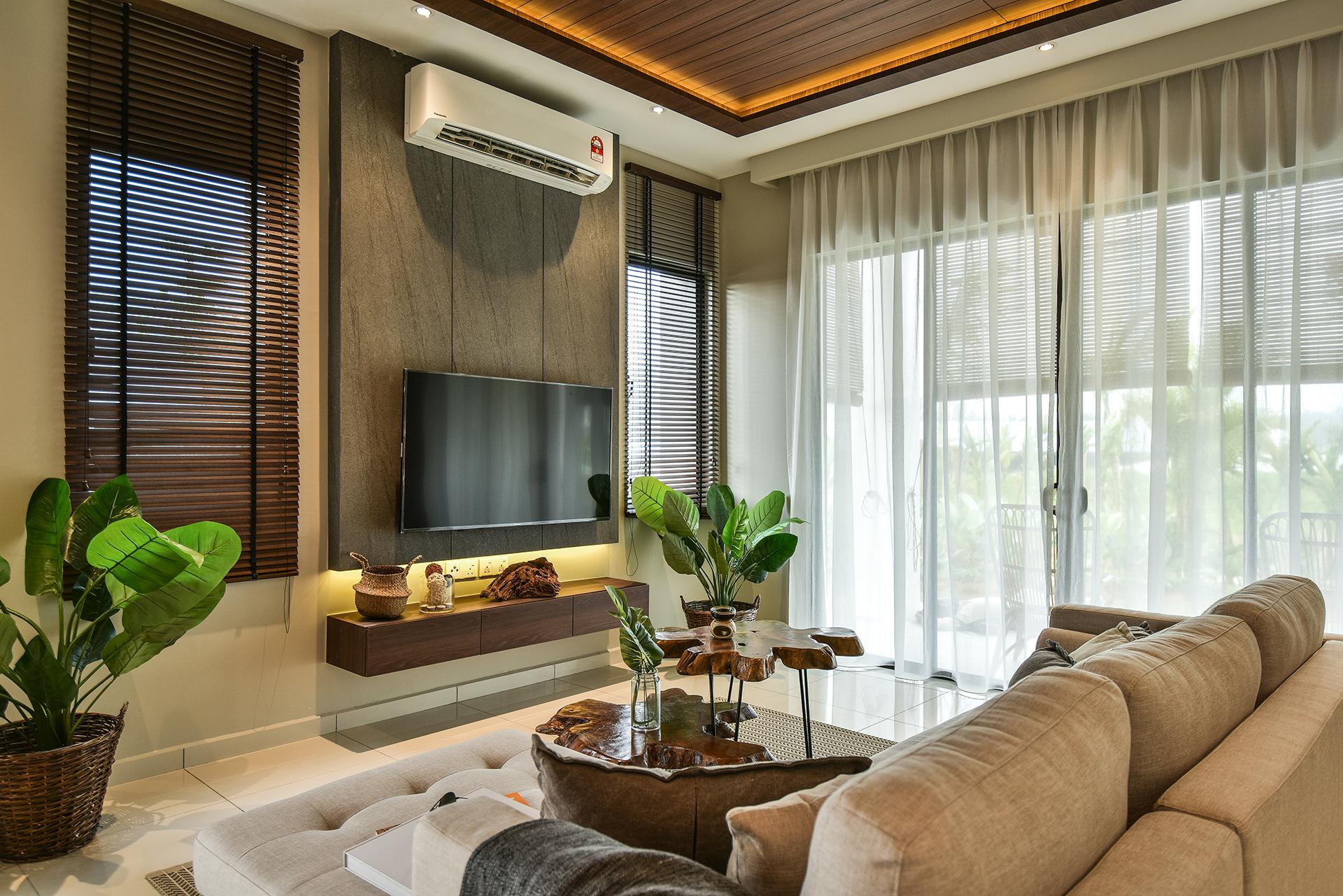 Tennyson Chia and Jessica Cheah from Sachi Interior Design were tasked with designing a show unit out of a 2,878 sq ft bungalow that evokes a modern Balinese flair, creating a concept of holiday home away from the busy city lifestyle.
"The whole development was designed to simulate Bali with the stone arch, the tropical landscapes that are blended into the houses and the street lights which are made to look like traditional lamps," share Tennyson and Jessica. "The challenge, however, was to undergo a stage where we have to understand what it is like living in Bali and simulating it into the context given."
To transform the four-bedder house into a tropical paradise, they flew to Bali last year to study the resort homes and gardens there. The renovation took nine weeks to complete and cost about US$90,000.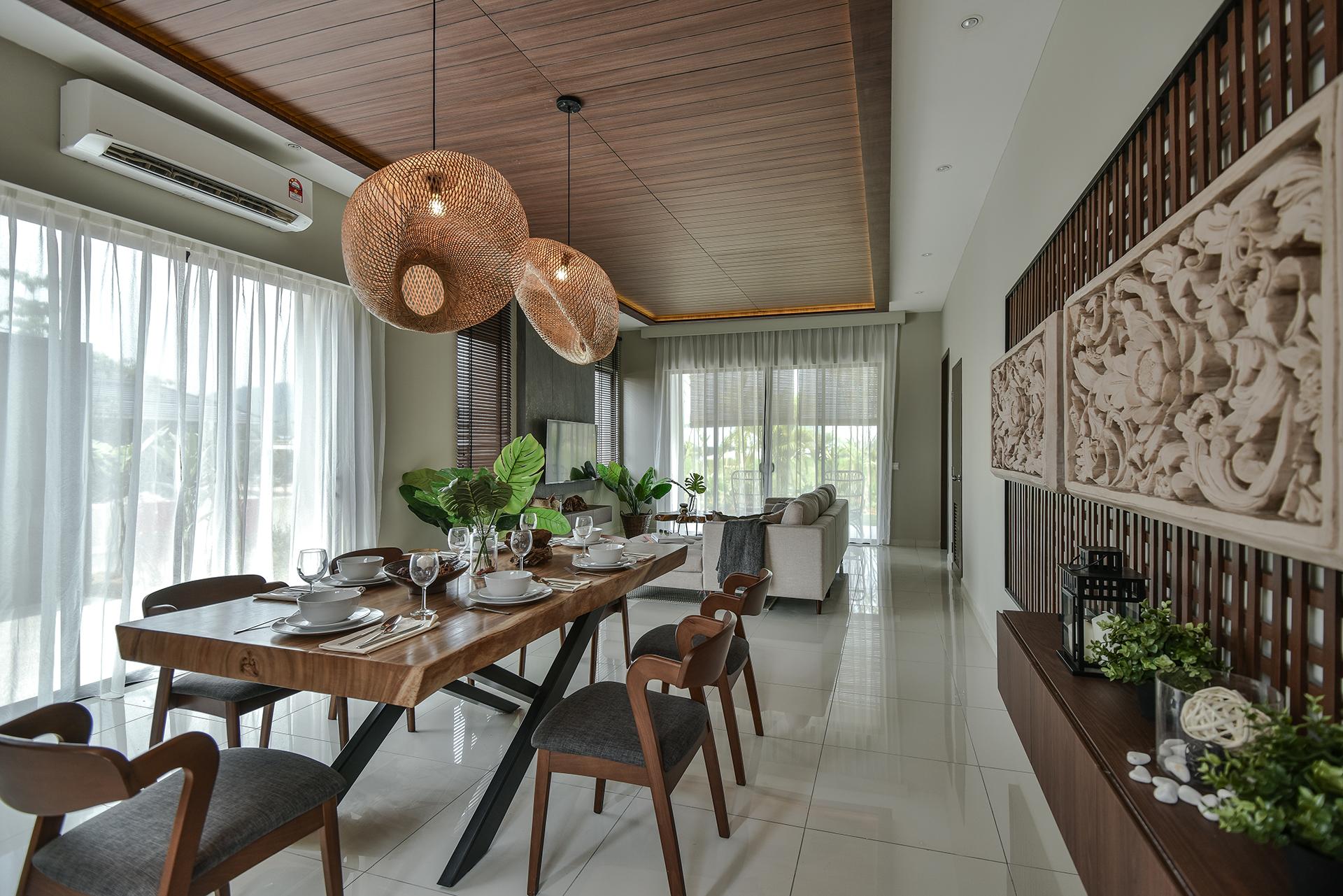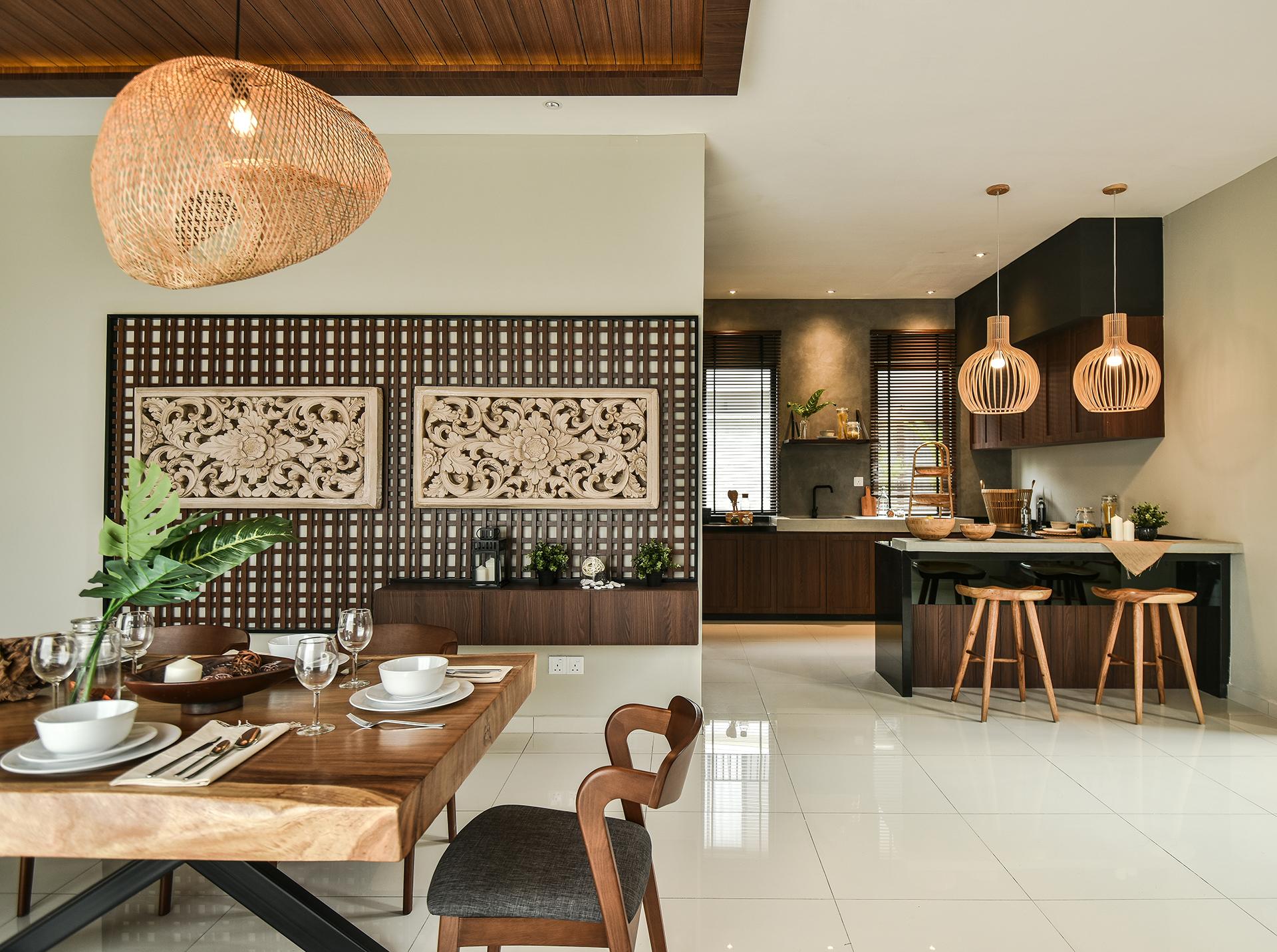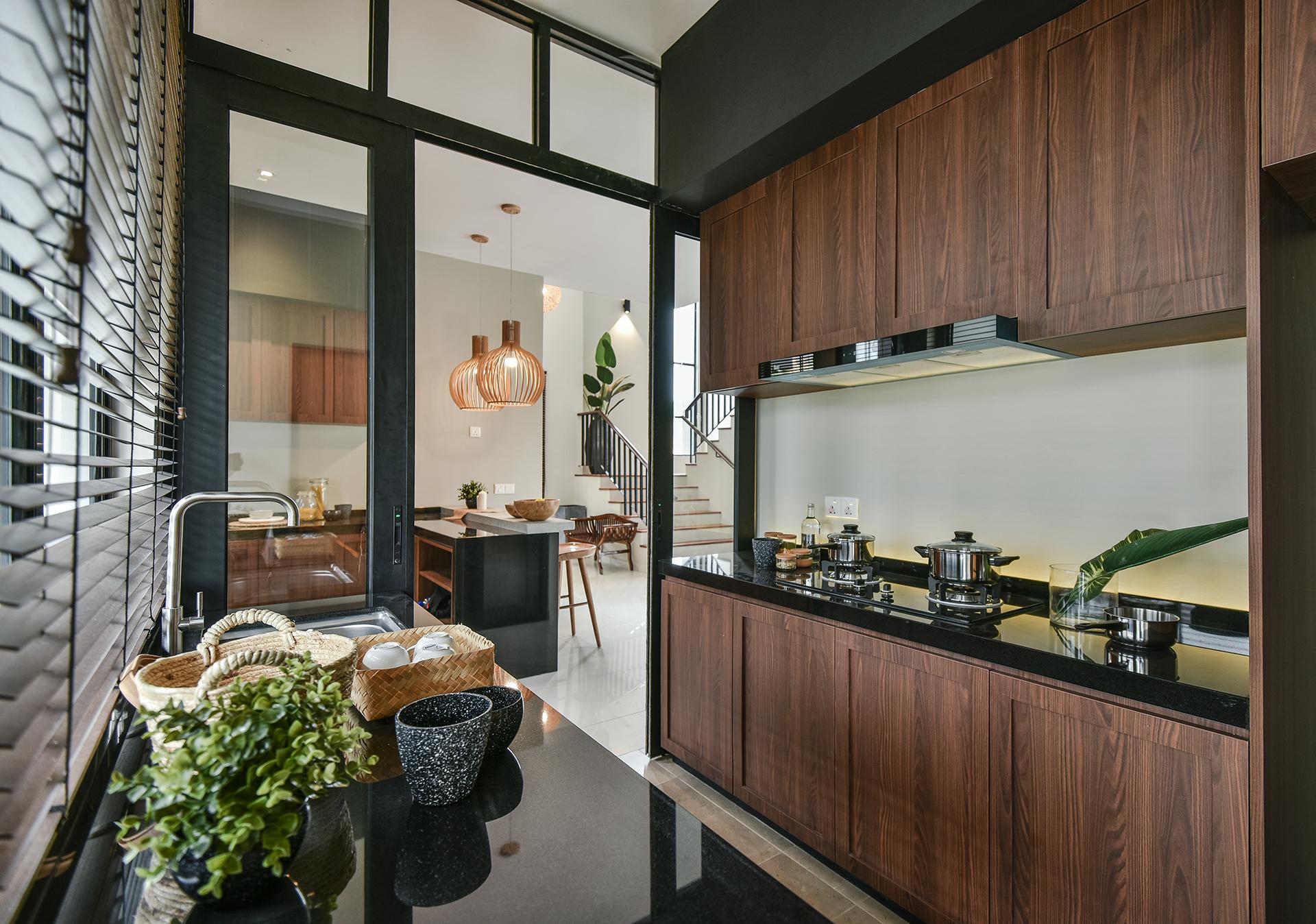 Adopting a luxe Balinese concept, the overall space was structured with elements of the island, which consist of rustic wood surfaces, retro furniture, refreshing landscapes and arts-and-crafts to evoke the feeling of being on vacation. Slabs of natural timber are carefully selected for earthy tones as finishing touches to accentuate the house's lofty vibe.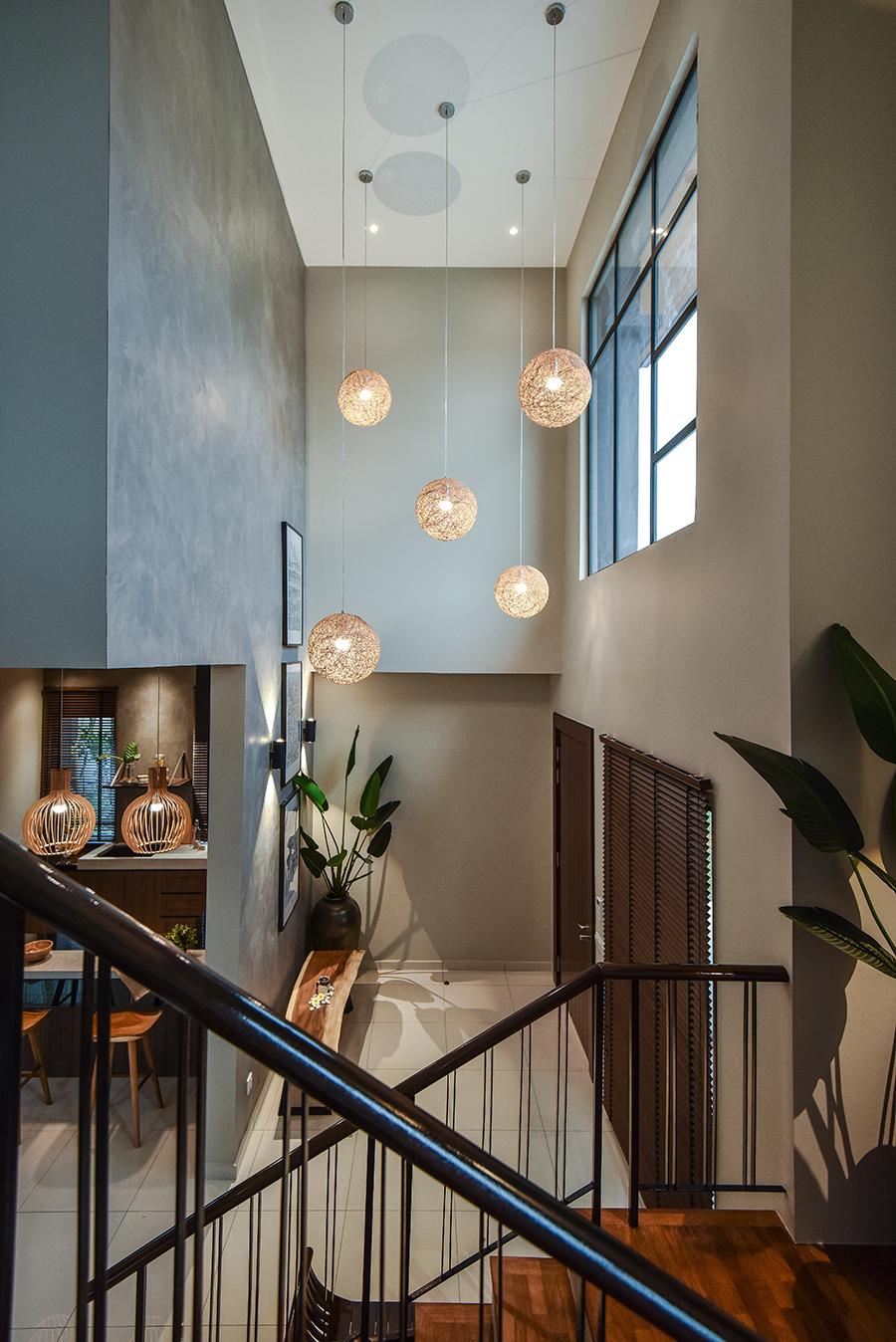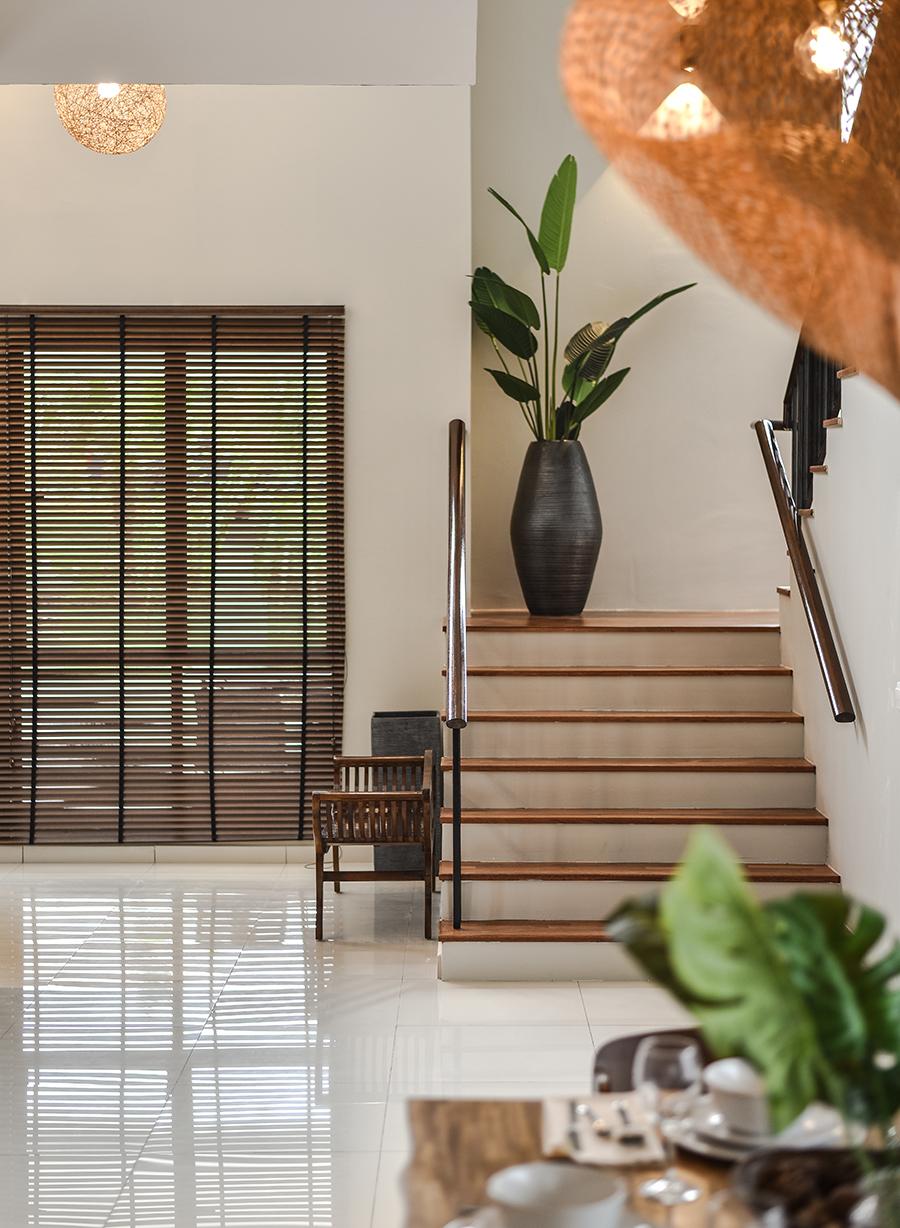 Soaring double volume voids with a comfortable balance of daylight and ambient lights washing towards the internal wall create an ambient that resembles a Balinese holiday home. The openness of the house also allows the outdoor landscapes to bring nature into the space and complement the interior design. The sourcing of most furniture for this project took place in Bali itself. There are no specific brands as they were all handpicked from various marketplaces around Bali. Through careful planning, handmade arts-and crafts-also function as practical furniture such as lightings and cabinets.