"I had been looking for some time and had almost given up on finding the perfect space," recalls Luke Fehon, the debonair co-founder and chairman of luxury real estate developer Fuin Real Estate, as he recounts the serendipity of encountering this 3,230sqft apartment nestled in the Mid-Levels hills within a newly built residential complex that he now calls home. When he was told about the building by a good friend who was close to the developer, he was instantly enamoured.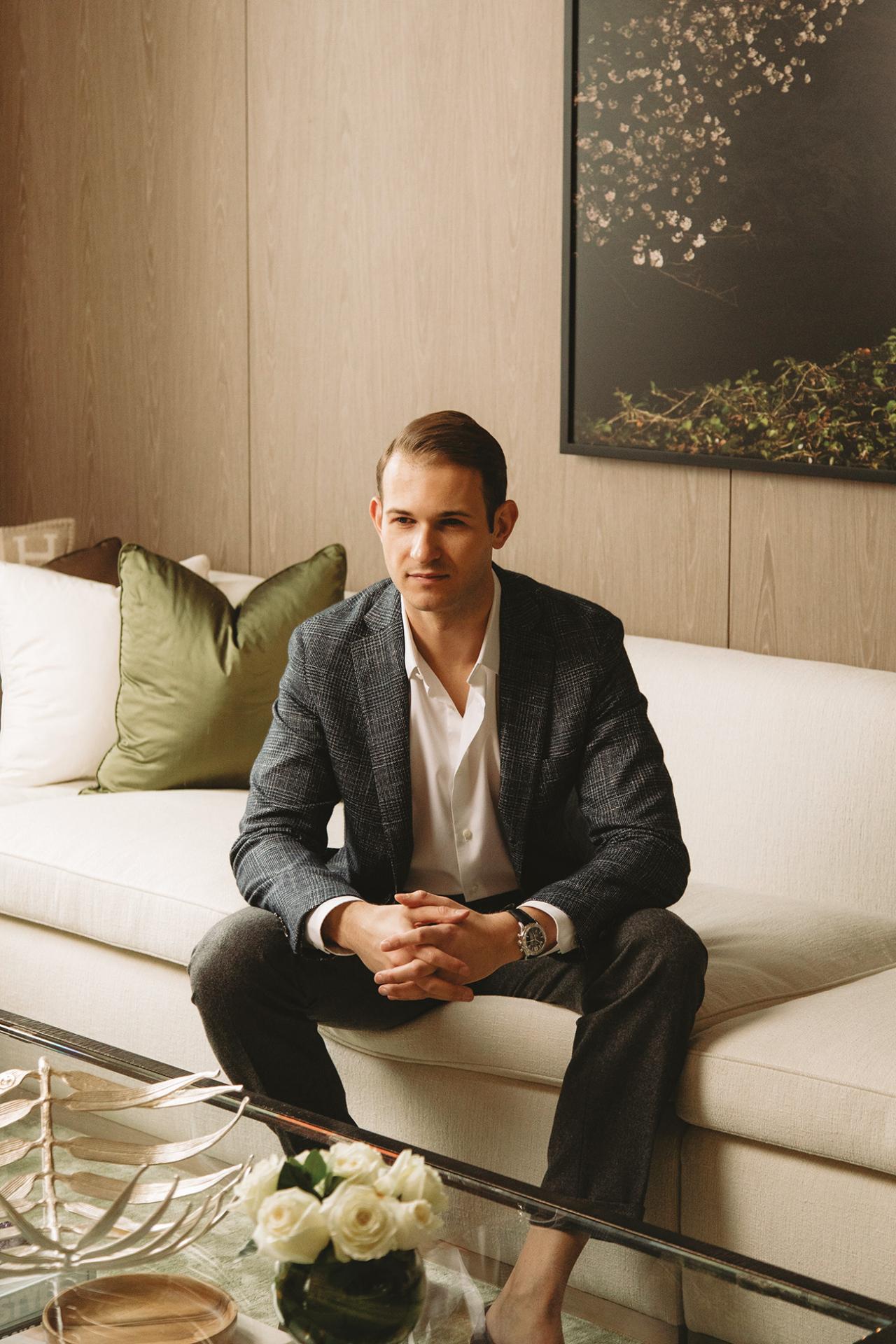 Catching the eye of the young real estate magnate, who has created beautifully designed, ultra-refined living spaces around the world from Singapore to Vancouver, is no easy feat – but this grand apartment that spans an entire floor of the building is no ordinary lair. "What drew me to the apartment was the huge volumes, which are rare to find in Hong Kong," says Luke. "The exceptionally high ceilings, the point-blank views of Central, and the greenery of Hong Kong Park and the zoo were what made this apartment so appealing to me."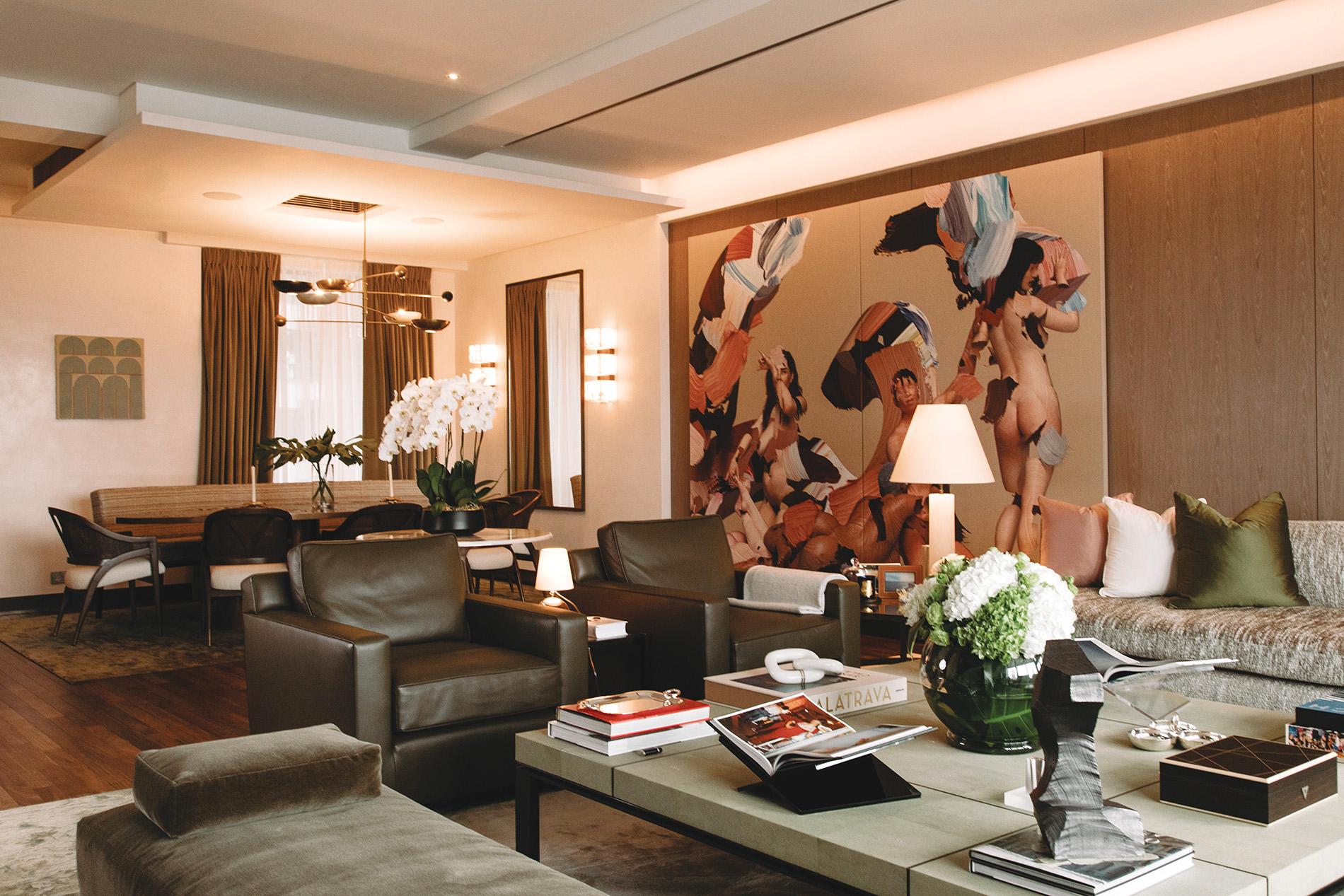 Under this striking architecture, Luke saw an opportunity to create a sanctuary in which he could escape from his hectic lifestyle and immediately feel at ease ("I'm quite a homebody, so that's extremely important to me,"). He turned to a familiar face: architect and interior designer Rients Bruinsma of Rients Ltd, who also designed Luke's London home.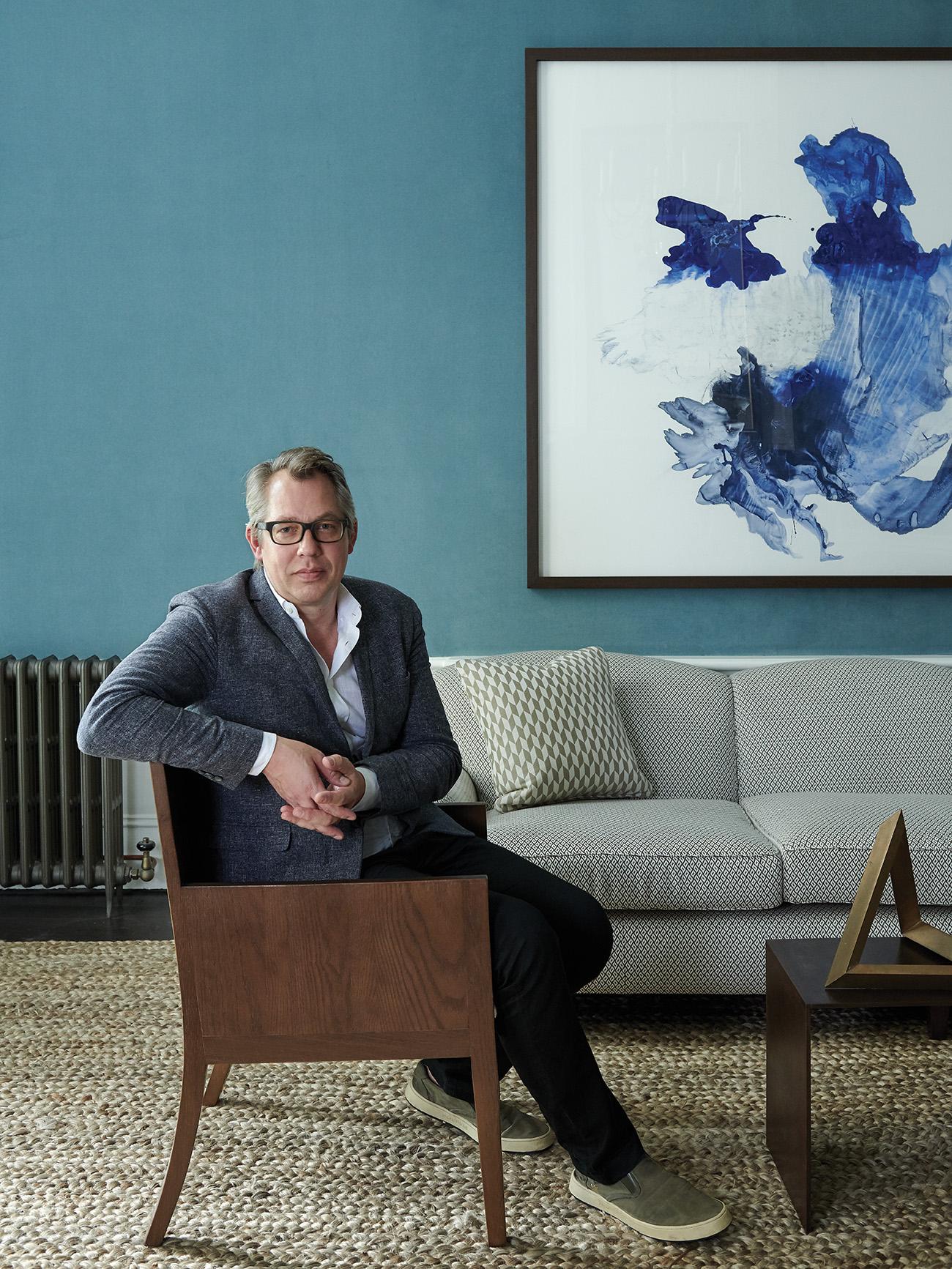 The duo's first order of business was to open up the originally four-bedroom space and make it feel even larger than it already was. While the state-of-the-art kitchen and four bathrooms remained largely untouched, two bedrooms were gutted, making way for a palatial master en suite that's almost entirely clad in a midnight-blue silk rug, a theatre-style den for movie watching and relaxing with Luke's two Shiba Inus, and a sprawling custom-made dressing room in polished walnut. The last space, despite its utilitarian function, turned out to be the duo's favourite spot in the apartment. "It enjoys great morning light, and I enjoy waking up and checking the news and my emails each morning from a comfortable armchair before I start my day," muses Luke, who keeps an immaculately dapper wardrobe.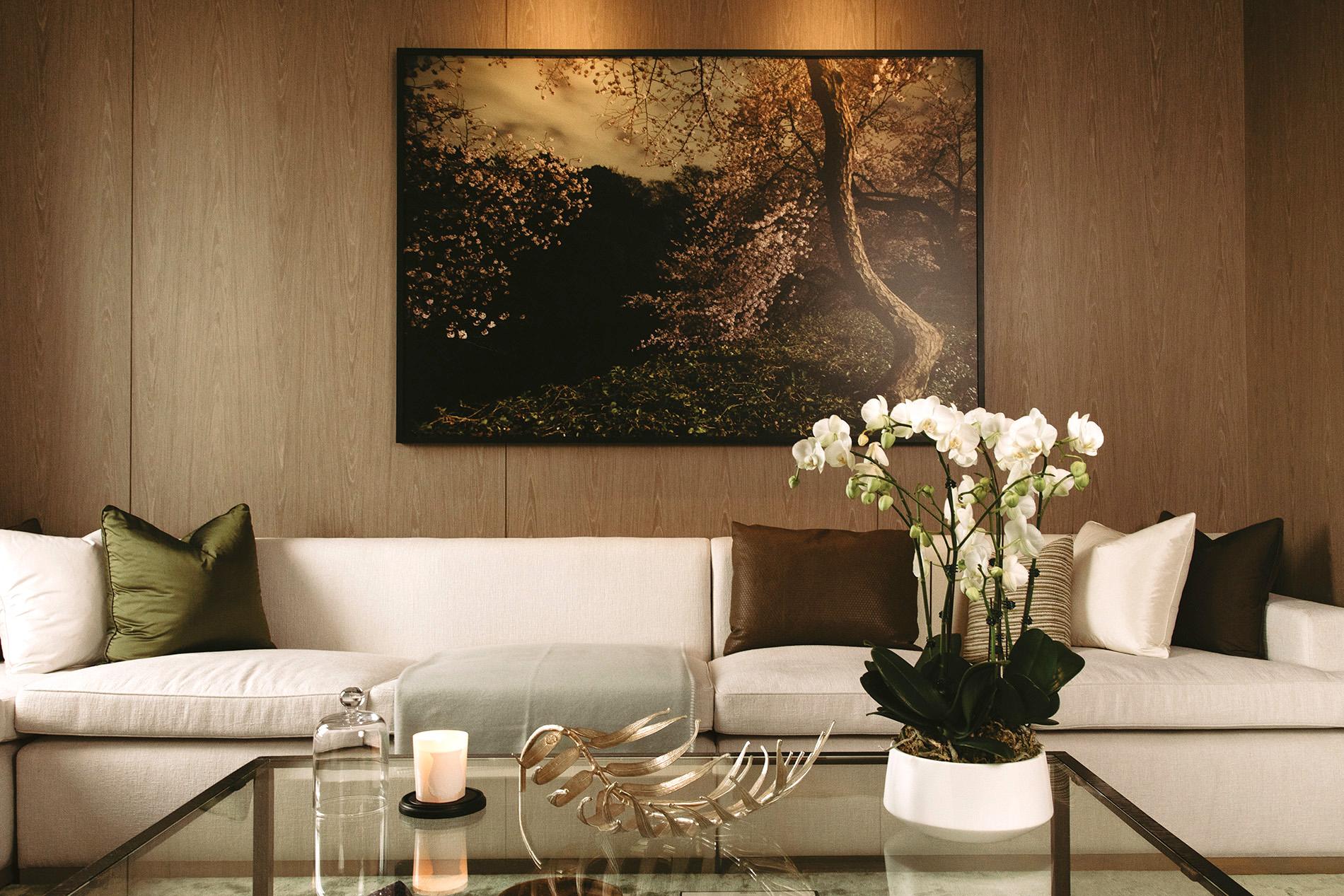 The expanded interiors also lent Rients greater room to work his creative muscle. "The proportions of the room are very generous which enabled me to create large seating arrangements with oversized silk rugs," says the designer. Of the rich colour palette that was a conscious departure from Luke's neutral London lair, he adds, "The wooden floor has a reddish tint, which made me decide to choose green rugs – the combination of green and red is interesting." They're accentuated by a host of upgraded finishes and bespoke touches throughout, including timber panelling, bronze skirting boards, handwoven silk rugs and antique chandeliers, as well as walls painted by a London specialist using the Venetian spatulato technique to evoke the look of stone. "This finish creates a very calm and serene effect," explains Rients.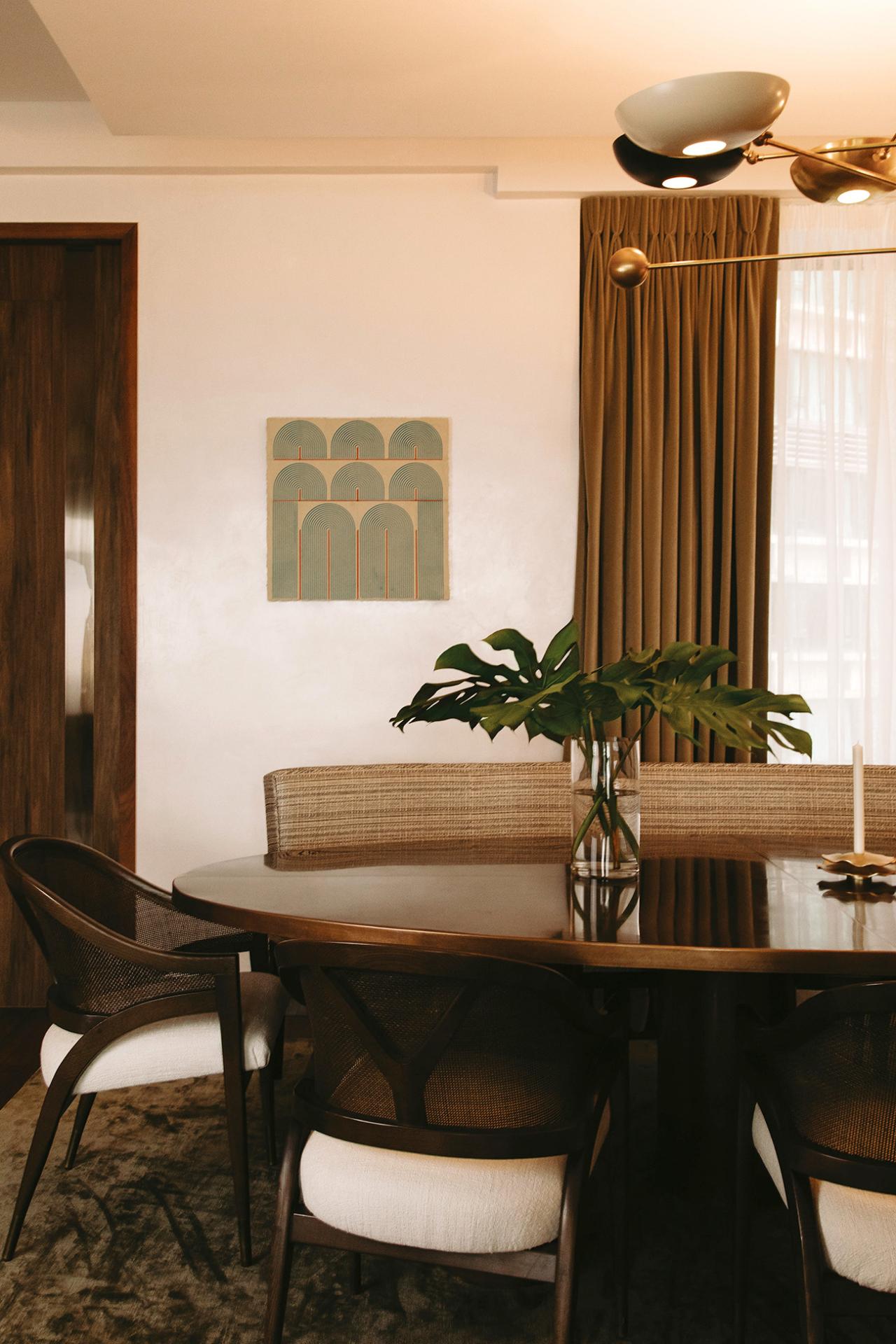 At the heart of the home, all at once anchoring and enlivening the interiors, are works of art spanning painting, sculptures, murals and photography that Luke has painstakingly curated over the years. "My collection is very personal," he says. "I try not to buy into hype around artists pushed by the big galleries. I buy works that speak to me and with which I would never want to part." Towering over the living room is a full-height diptych by London-based Matthew Stone depicting fragmented bodies in large, swirling brushstrokes, while elsewhere sit works by the likes of Johnny Abrahams, Kevin Umaña, Caroline Walls and Ori Gersht. "I think my interest in geometric designs relates to my work life as a developer, and my interest in architecture and design," says Luke.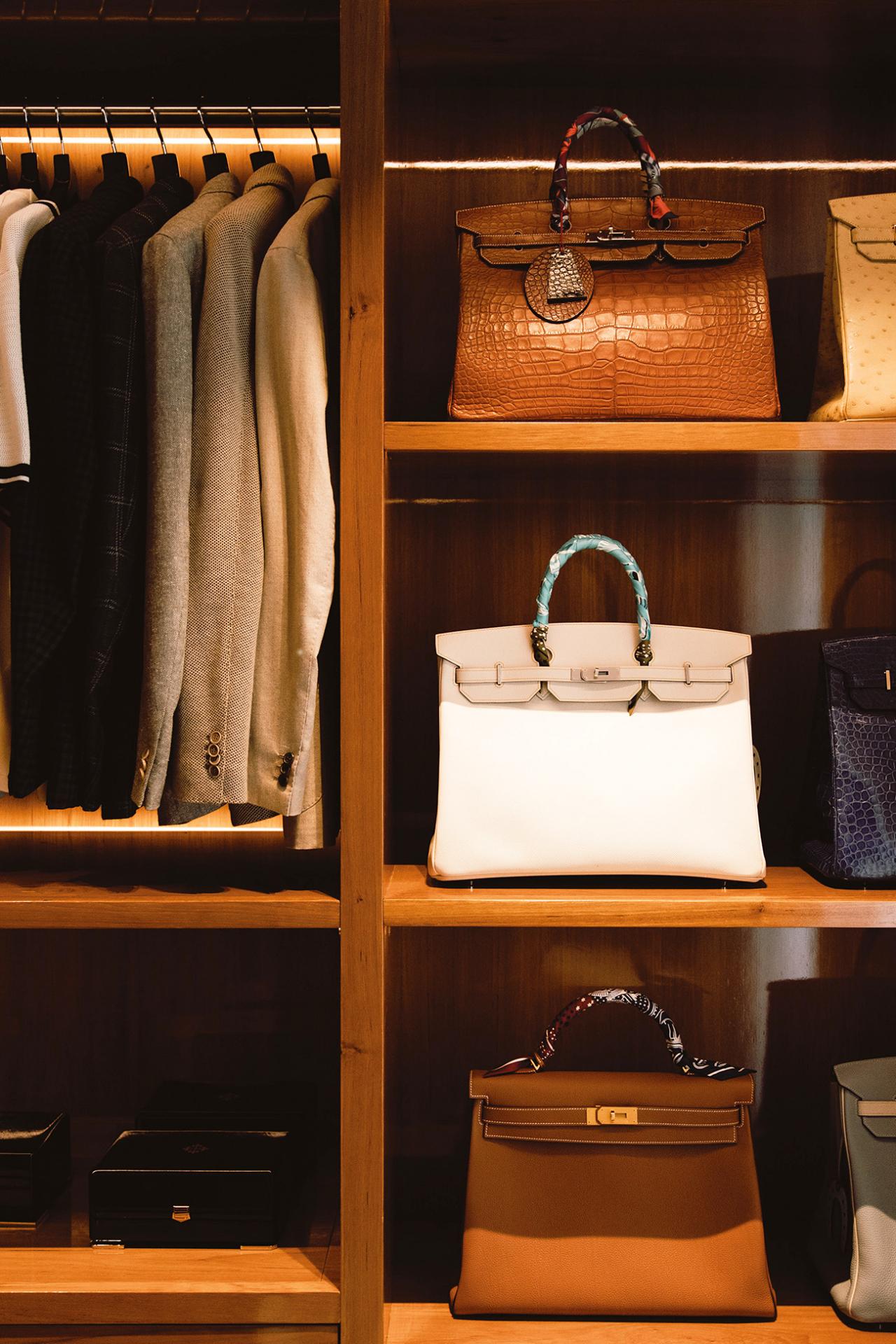 By interweaving a passion for interiors, art and architecture with luxurious detailing and classic principles, Luke and Rients have created a safe haven that feels characterful yet calming. "It puts me at ease," concludes Luke. "It's a place where I can rest my mind and enjoy some of the simple pleasures in life."
Scroll through the gallery below to see more of Luke's home; photography by Alex Maeland (production by Nikey Cheng):