On show until the 6th of June at Soluna Fine Art in Sheung Wan, 'Diamond Mountain: Electronic Nostalgia' is the first solo exhibition in Hong Kong of Korean contemporary artist Kim Young-Hun, who currently works between New York City and Seoul. Kim's paintings are counted among several renowned public and corporate collections, including that of Bank of America in New York and The Arts Club in London.
Here, we speak with the artist to discover his newest works as well as his Covid-19 creative process.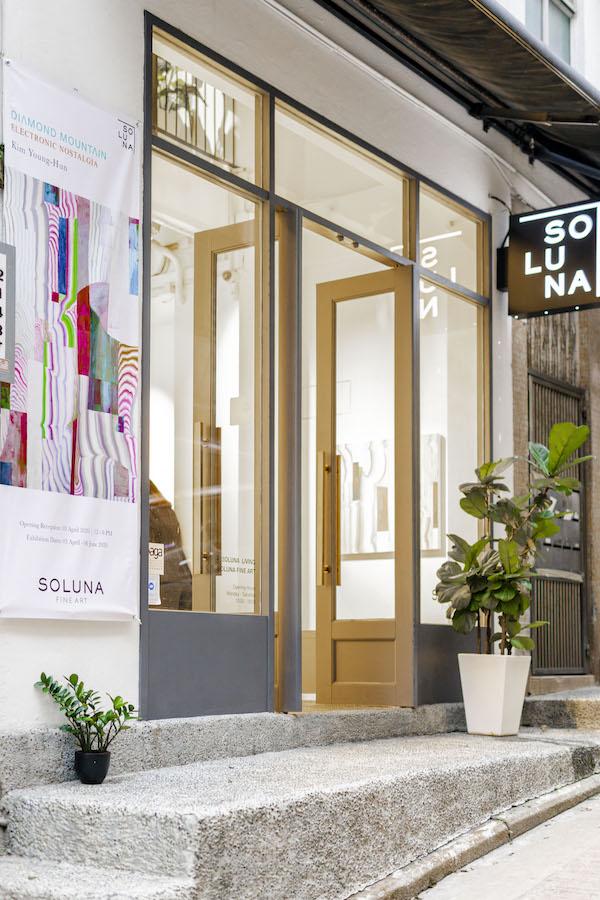 What influences your work?
Having early exposure to modern art and witnessing the transition from analog to digital, I realized there were gaps between the two. Mathematically, the digital world consists of the code 0 and 1, while the analog world is infinitely between 0 and 1. The division between digital and analog thinking is one of the main sources of inspiration for my work. Applying the language and trends of contemporary art also plays an influential role in my paintings. It is important to acknowledge art is constantly changing and developing, which is why it is a constant force of influence in my work.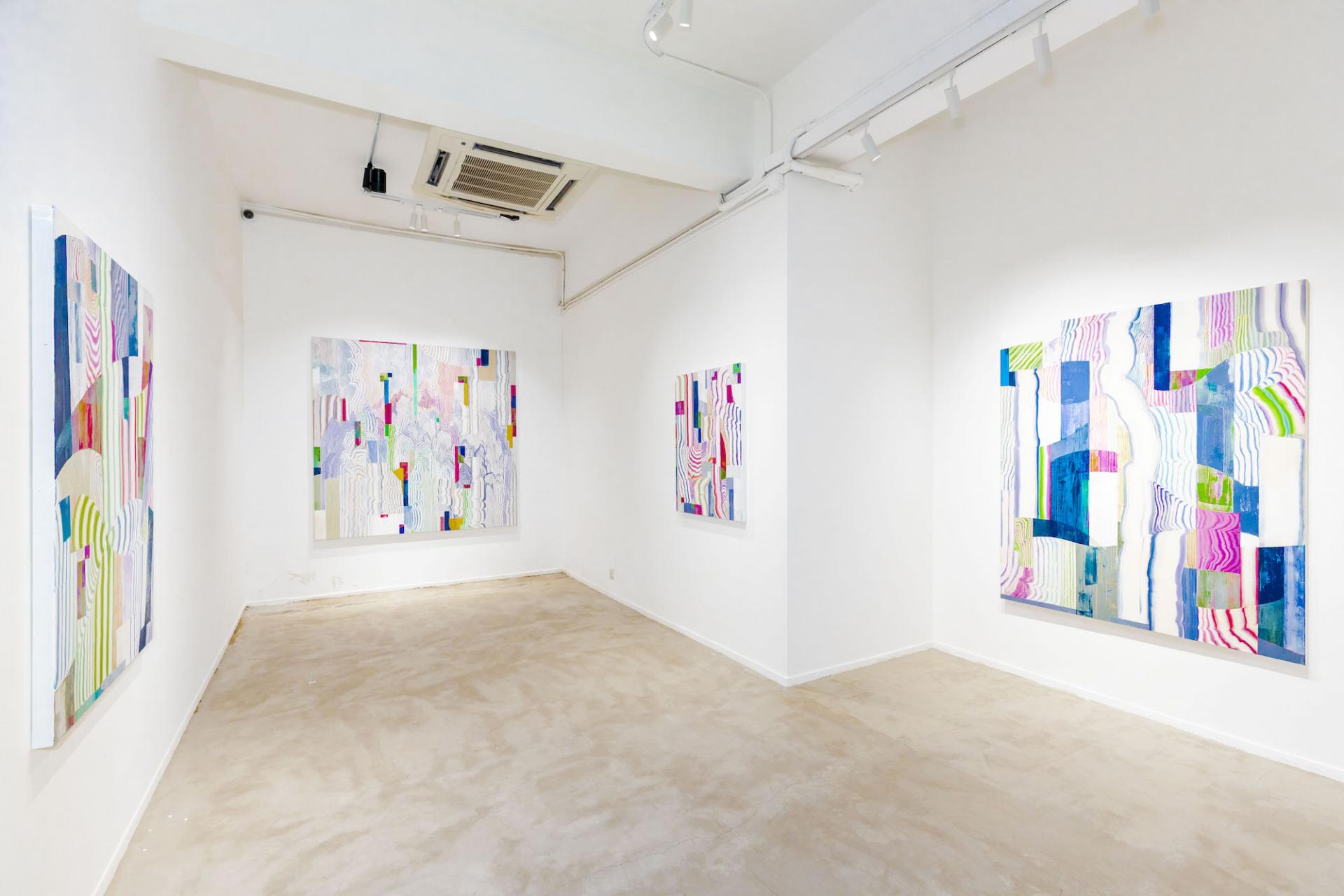 Can you tell us about the process of putting together your new show, 'Diamond Mountain'?
Nostalgia can be associated with an earnest feeling that time is inescapable. The exhibition's name, "Geumgansan (Diamond Mountain)," comes from the painting p1929-Electronic Nostalgia, Diamond Mountain, which takes inspiration from Mount Geumgang in Korea. Amongst South Koreans, the mountain is considered a place of taboo, as it signifies a place of lost time, unification, family, and utopia. The "Diamond Sutra" is more of a mindset I apply to my art. The exhibition title "Geumgansan (Diamond Mountain)" is less about the actual mountain, but plays with the idea of human beings unable to reach the state of the Diamond Mountain.
Do you have a favorite among these works?
I spent the most time on p1929-Electronic Nostalgia_Diamond Mountain, and it is the centerpiece of this exhibition because it highlights the overall themes of the show.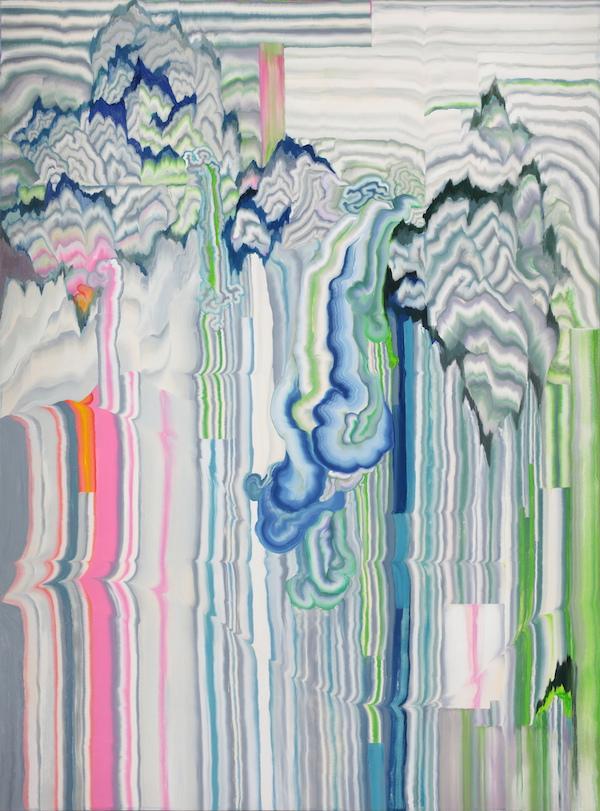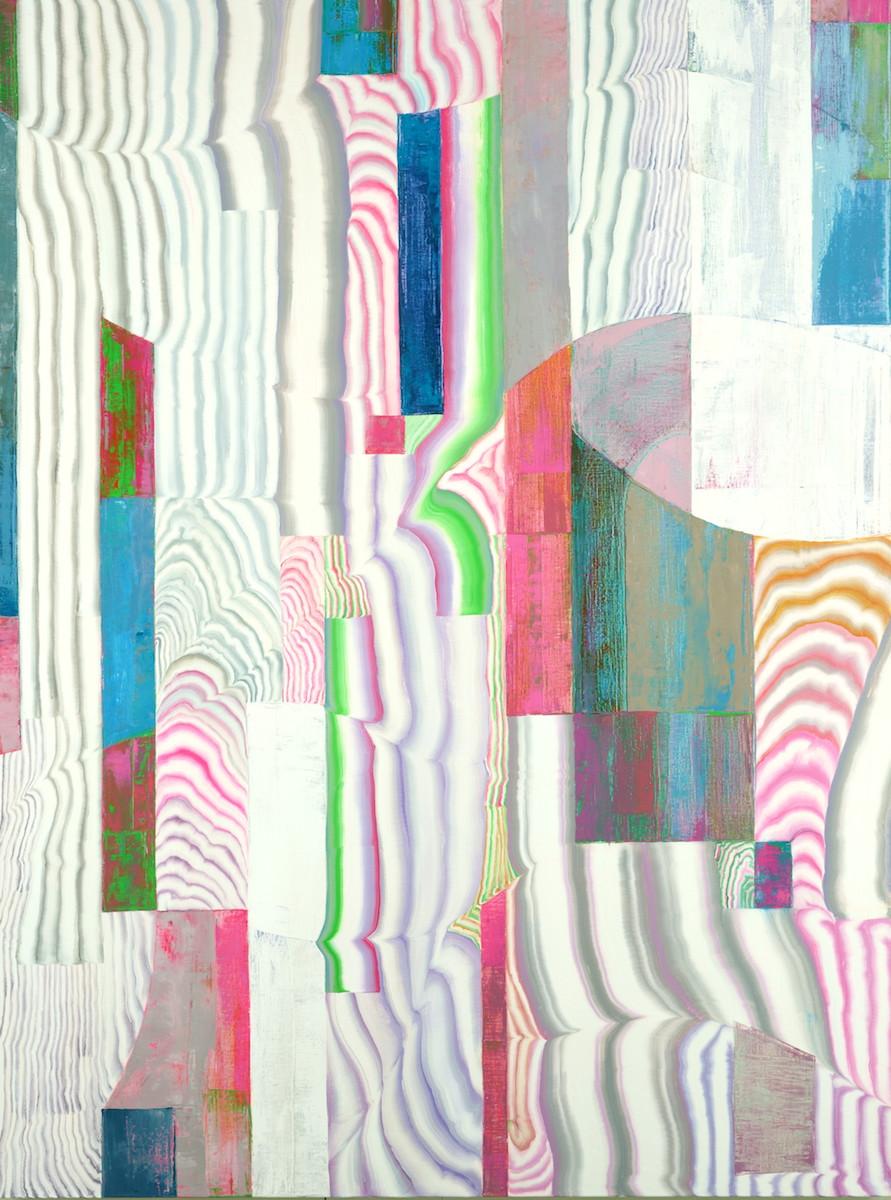 What reactions do you hope to elicit with this exhibit?
There are many reactions I hope this exhibit enthuses. Firstly, I wish viewers will gain a deeper appreciation for painting itself and digest the theme of the exhibition. I also hope my debut in Hong Kong, Asia's art scene, will inspire the Hong Kong art community as I share my new pictorial imagination.
How do you feel about the fact that this theme is more timely than ever, with billions around the world forced to live and work online?
Ten years ago, I began a series that strived to describe the paradigm shift, in which society became more virtualized and dependent on the internet. This new paradigm is a phenomenon in which our lives and values revolve around virtual reality. However, it is not a coincidence that society is being driven online due to current events. In times of anxiety and uncertainty, the pace of change will only grow exponentially.
You've worked on the Electronic Nostalgia series for over 10 years. What are you nostalgic for?
It is about experiencing a virtual space that incorporates the feeling of nostalgia. For example, my experience was in the virtual space of an RPG game where my avatar was traveling throughout the Eiglophian Mountains. Another experience comes from the game RuneScape game where I missed the chance of meeting my avatar's son. This particular moment of nostalgia made me realize that our experiences and emotions are evolving virtually, and so are society's values and ways of life.
When was the first time you felt moved by a work of art?
At the age of 13, I would go fishing alone. There were days I would idly wait to catch a single fish and I would observe the waves. By the evening, the sky and stars would reflect onto the waves, and over time the wave pattern became intact in my mind. Although this is not a form of art, it was my first sensation in understanding abstraction. I believe this type of feeling is more time-consuming than painting. More than three decades later, while I was earning my Master's degree at the Chelsea College in London, I visited the Tate Modern Art Museum to see the new Francis Bacon exhibition. The exhibition was a spectacle, as I was in awe of being in the presence of Bacon's impressive collection of paintings. When I returned to the studio, I could not work as I spent days reflecting on Bacon's exhibition. Studying Bacon's work made me realize my young aspirations were unreachable. However, this inner dilemma has helped me become the artist I am today. Developing my own unique language and collection of work is my definition of success as an artist.
Name one artist, living or dead, that you admire most.
Francis Bacon.
What are your favorite works of art?
I enjoy Francis Bacon's post-1960s series of works and Gerhard Richter's later abstract paintings.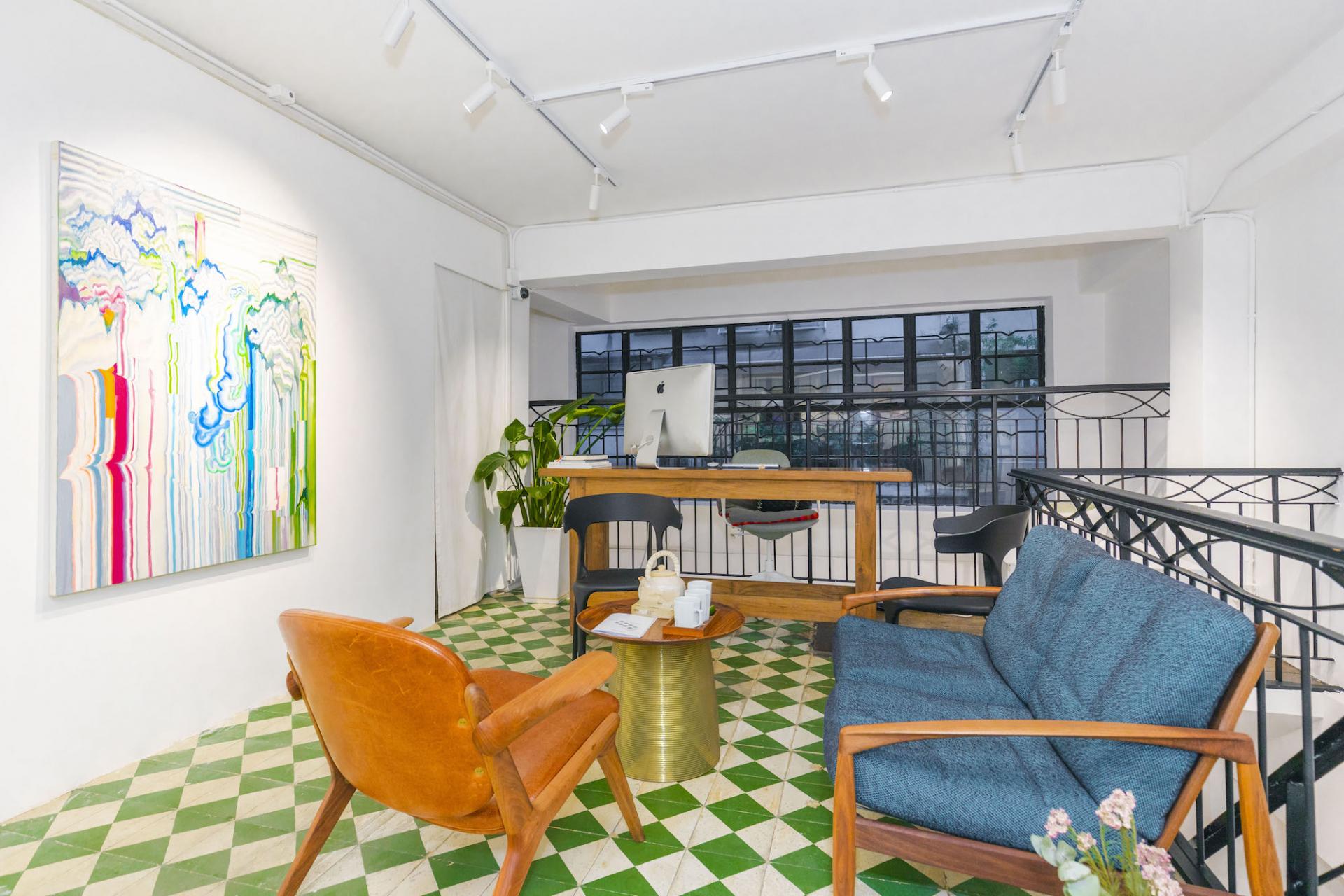 Who were some artists, movements, and/or works of art that influenced you early in your career?
After graduating from college in the 1990s, I was working on installation art and took inspiration from artists such as Joseph Boyce, Francis Bacon, and Damien Hurst. Since my current work is more abstract, I still appreciate Boyce, Bacon, and Hurst but I turn to artists like Cy Twombly, Gerhard Richter, Lucio Fontana, and Yun Hyung-geun. I also try to stay updated on the trends and works of rising contemporary artists.
What's a normal day like for you? Do you set aside a certain time to work on your art?
Similar to an office worker, I try to keep a regular 9 to 6 routine. I go to the studio every day but I also enjoy listening to music, taking walks, and thinking about other things to occupy myself.
How has your work evolved over time?
Whenever I am in the studio I always try to experiment. However, when I am stuck in a slump, I always challenge myself to make bolder and more outgoing attempts in my work. Naturally, many of these attempts are unsuccessful, but I take these moments as learning experiences. In conclusion, art is always about trial and error.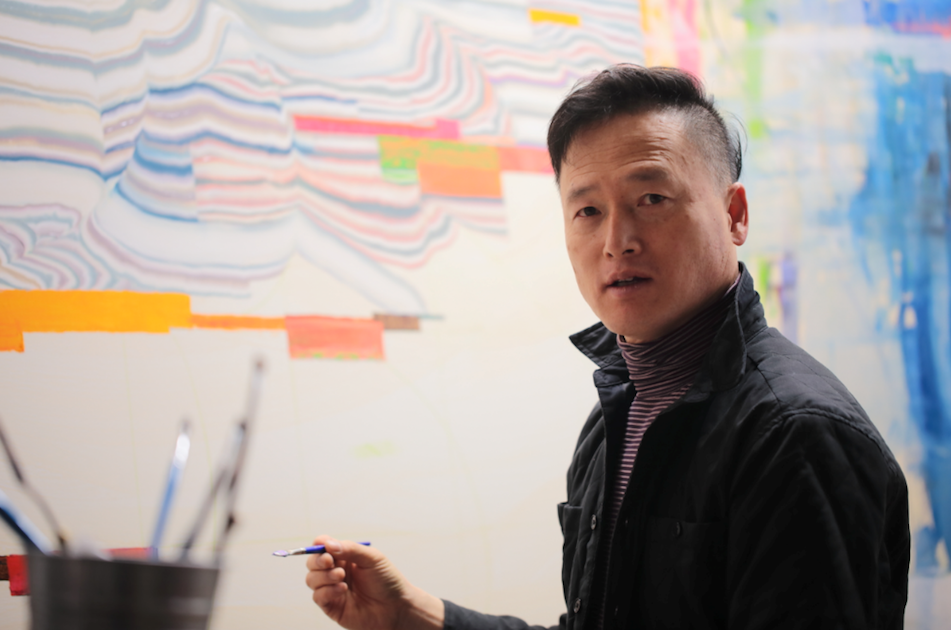 What's next for you? Anything you can share about what you're working on at the moment?
In the future, I want to paint more and focus on descriptive and epic themes. This genre of epic narratives in paintings are fading and I want my next series of paintings to investigate the events and ideas that took place when these stories were coming to life.
'Diamond Mountain: Electronic Nostalgia' is at Soluna Fine Art, 52 Sai Street, Sheung Wan, through 6th June, 2020.