It's a challenge to successfully transform a prestigious establishment with rich heritage.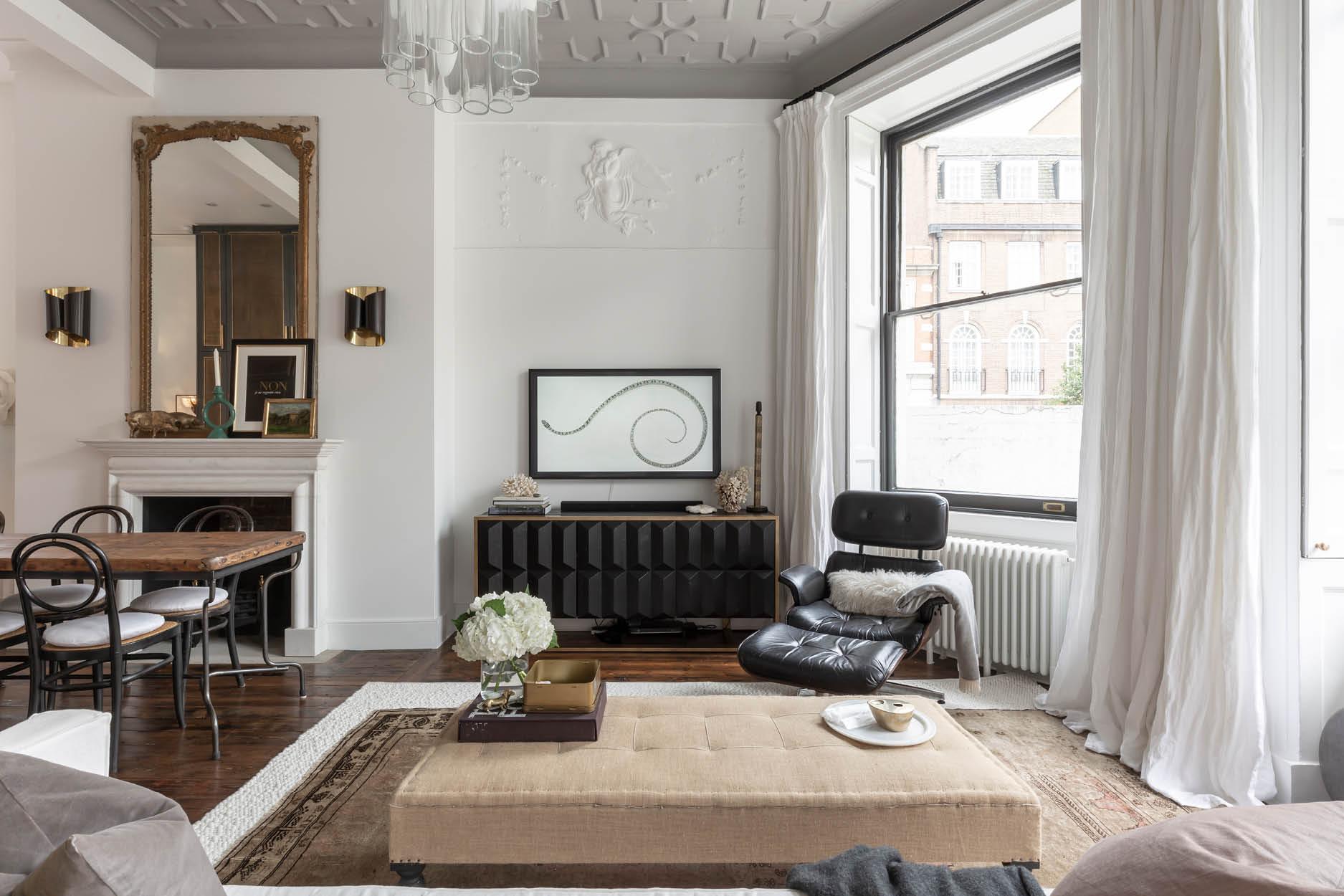 Not only are there certain alterations and additions to make to meet modern standards, the preservation of era-specific features and unique architectural characteristics is also a prime consideration when it comes to the refurbishment of historic buildings. International architecture and design studio Red Deer was commissioned to elevate a distinctive environment of just that – an 18th-century Grade II-listed Georgian townhouse in Central London. Scroll through the gallery below (Photography: Billy Bolton) to discover the stunning transformation: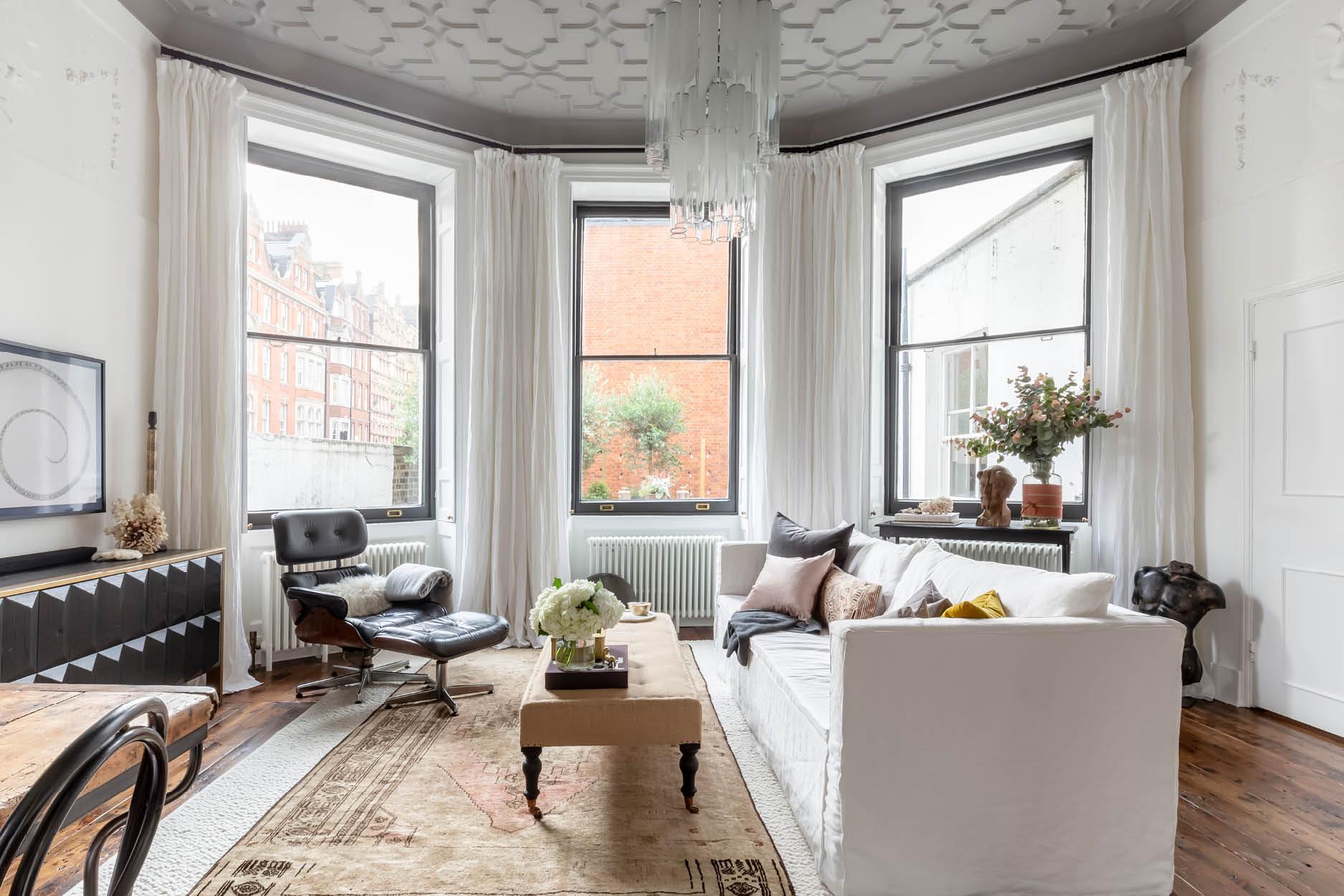 "This Marylebone property was built in 1750 and is now comprised of an open social hub seamlessly formed by living, dining and kitchen areas, as well as two bedrooms, bathrooms and an outdoor terrace spanning across two levels," Red Deer's founders and architects Lionel Real de Azúa, Ciarán O'Brien and Lucas Che Tizard share. "The discerning client has really high expectations of a well-designed home and she has acquired such delicate taste."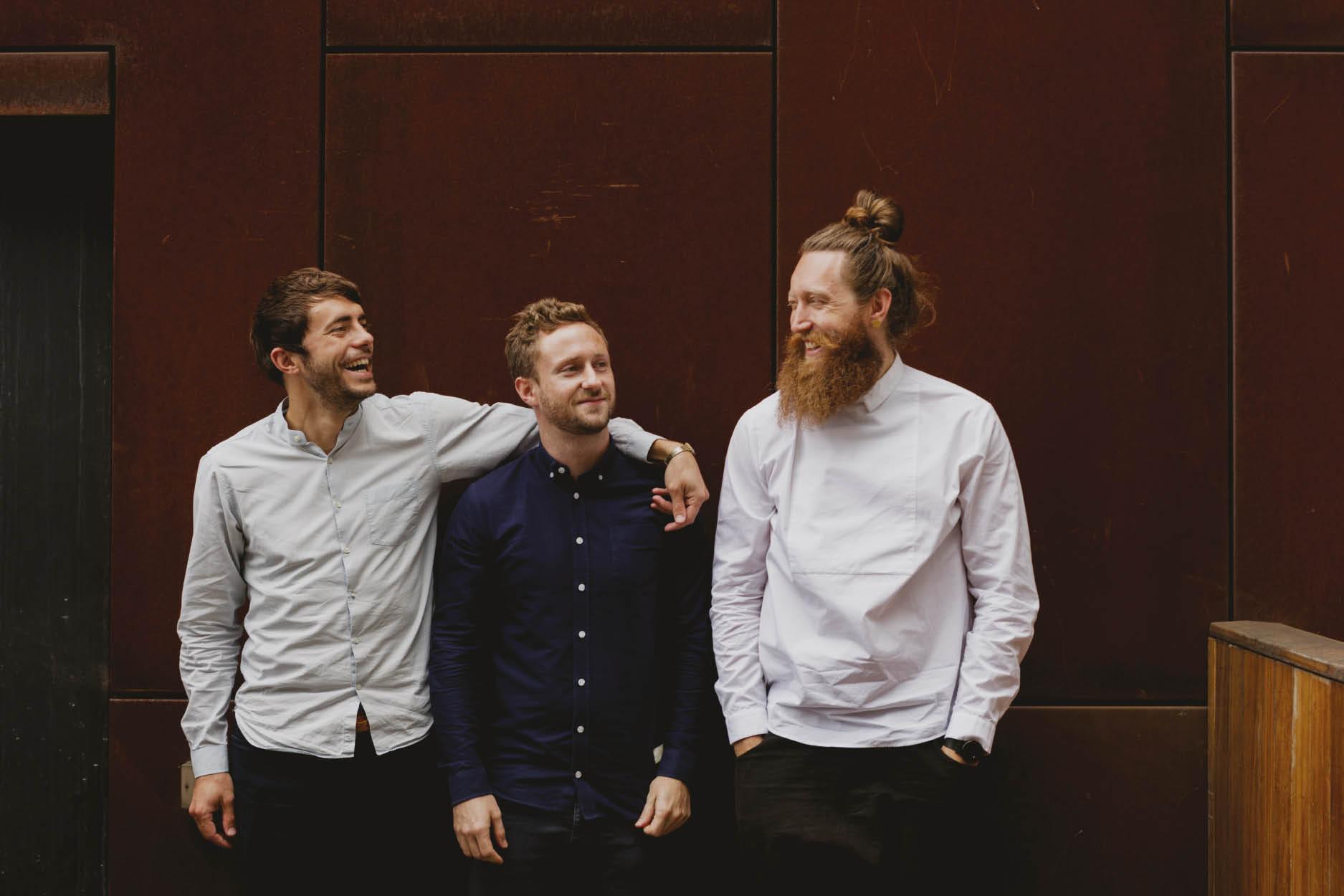 Conceived by Lionel Real de Azúa, Ciarán O'Brien and Lucas Che Tizard, this London heritage property has been revitalised with an intricate, characterful balance of new and old aesthetics.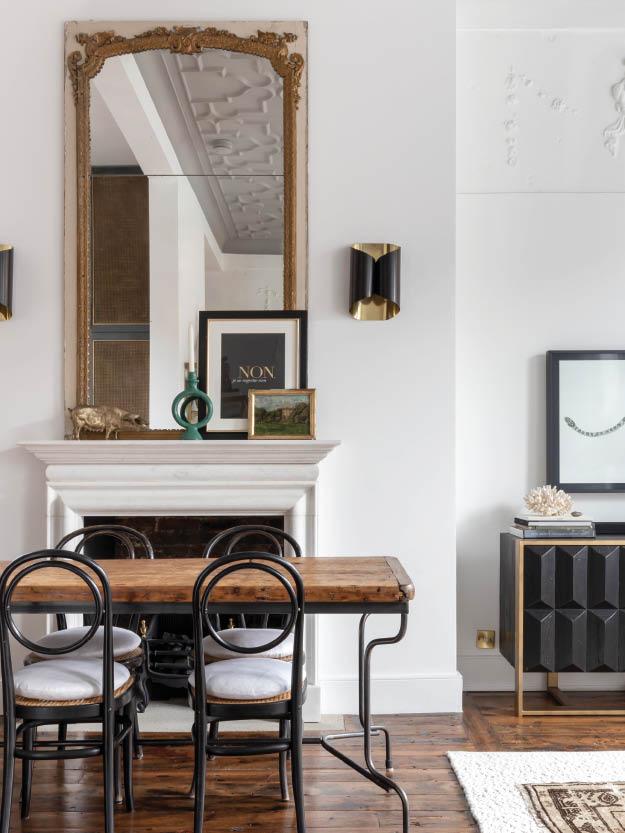 In fact, the heritage residence was once designed by property developer and surveyor John White in collaboration with ornamental plasterer Thomas Collins and has gone through several major alterations since the 1940s. "We chose to embrace that as part of the nature of the building and design."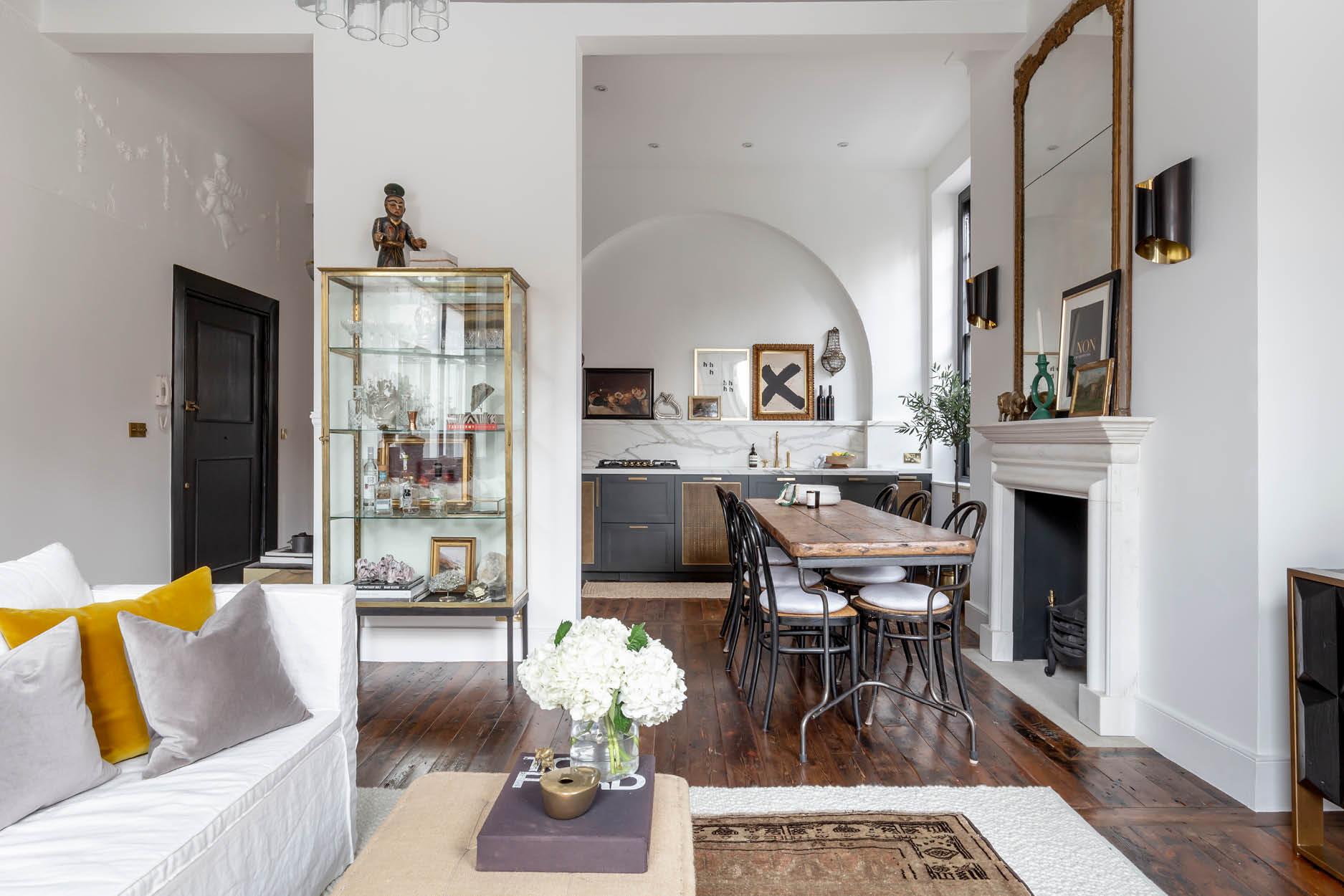 To conceive a mesmerizing living environment for the lady of the house who has a penchant for designing her own residences, the creative team started off by imbuing the home with a sense of eclecticism and tactile textures to create a captivating appearance.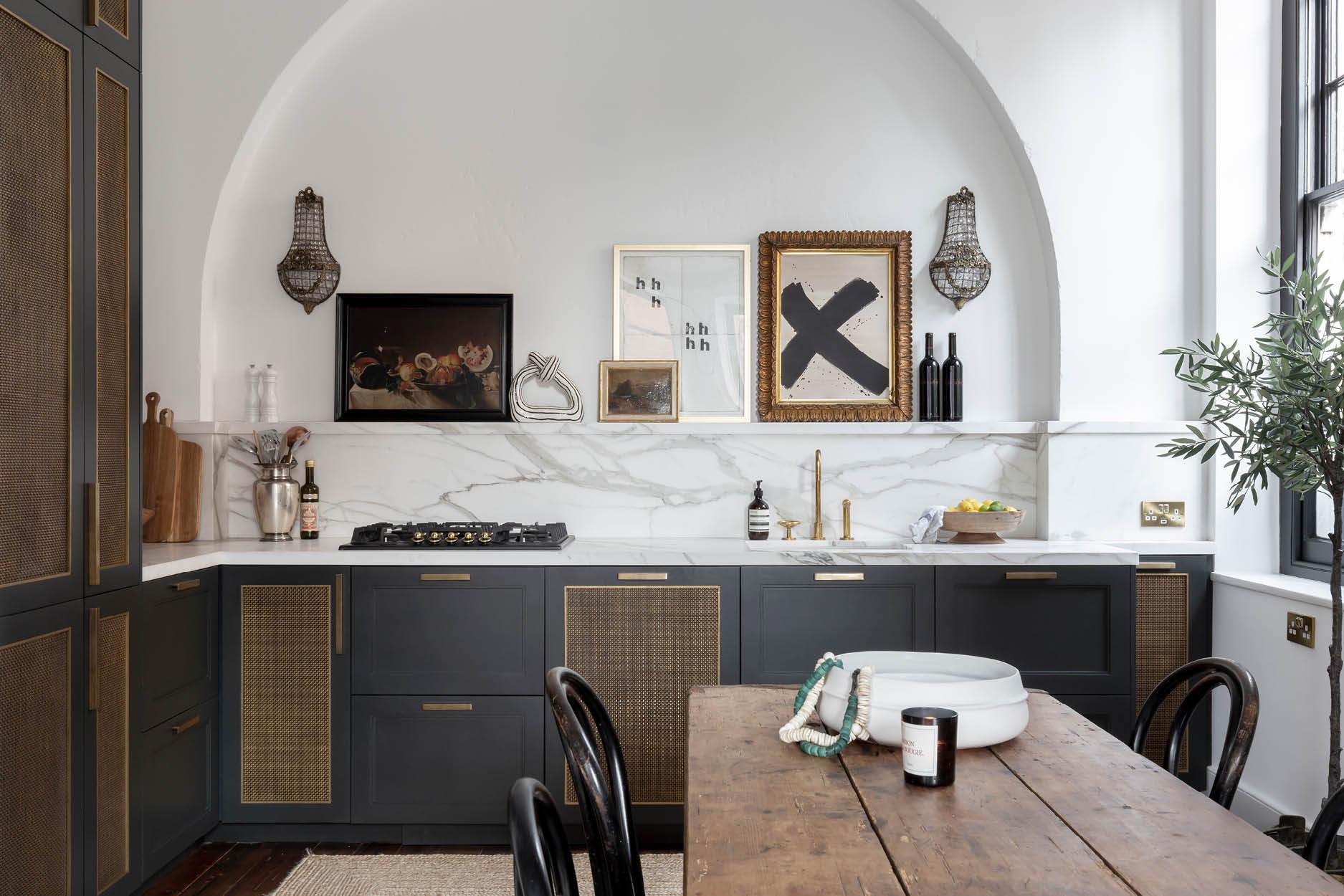 "There is a vibrant assemblage of art pieces, architectural features and materials and our mission was to compose a harmonious narrative and accentuate a touch of historical patina."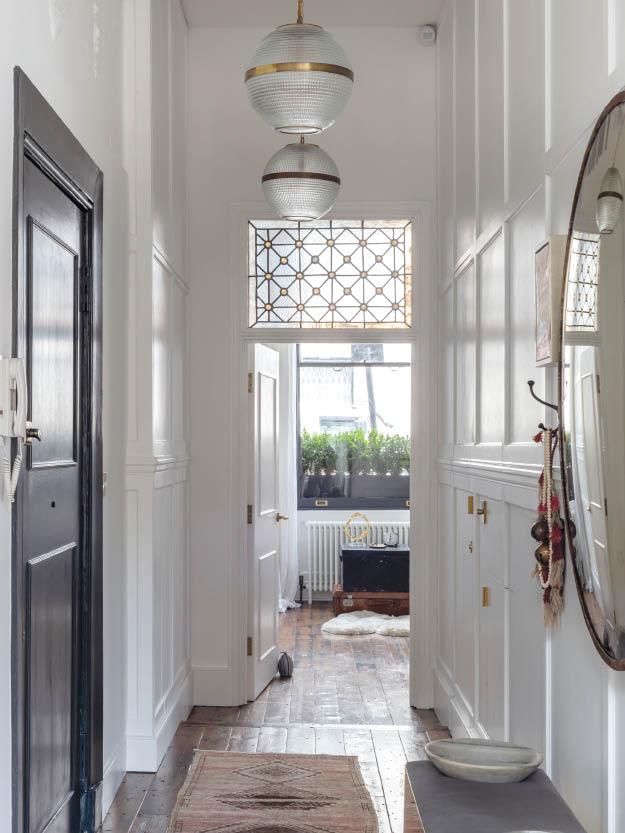 Insistent on keeping the layout as open and functional as possible, the architects have interweaved a monochromatic palette of black, white and grey through the space to allow the sharp edged furnishings and brass accents to come to the fore. The result is a soothing atmosphere created throughout filled with the richness of art and tasteful details.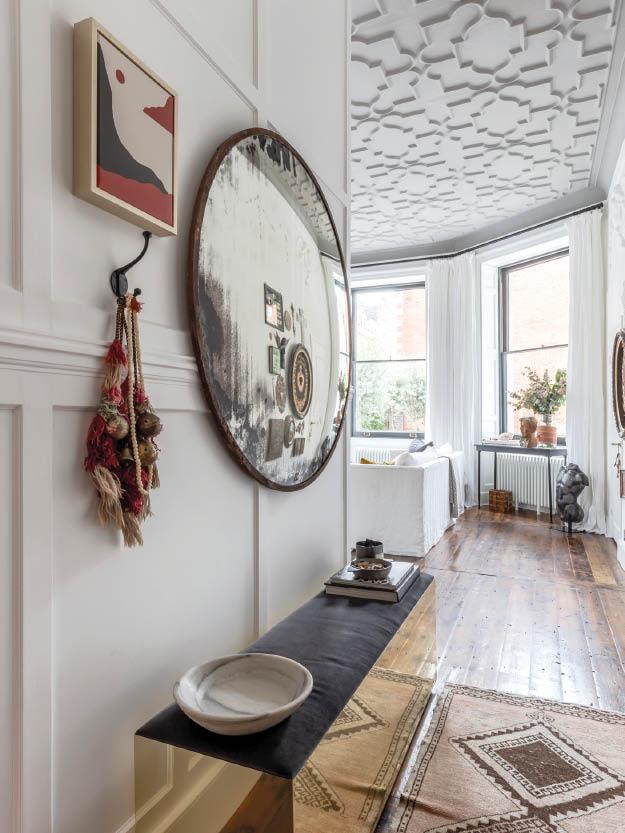 Other structural changes include the demolishing of the apartment's original bathroom and cloakroom, while two smaller bathrooms (with one being an ensuite) are now accommodated within a narrowed hallway.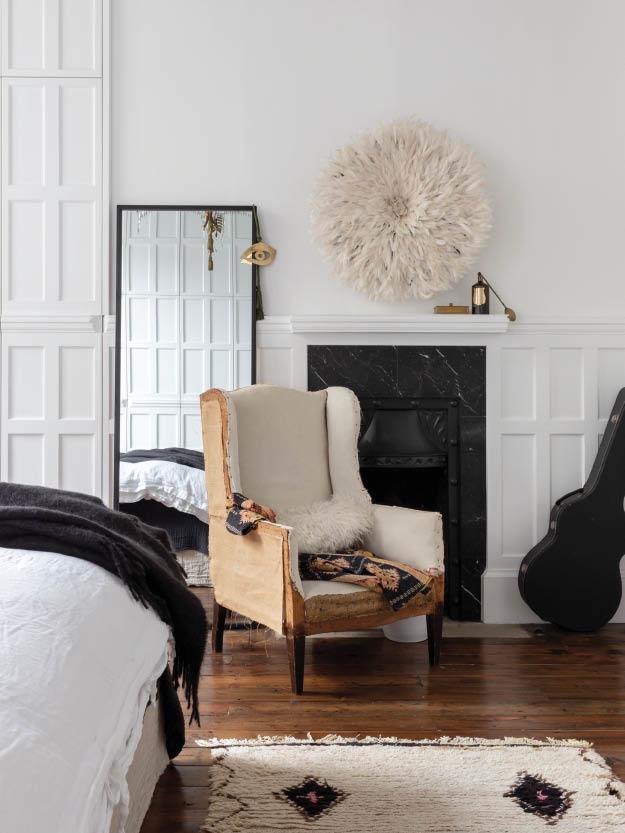 To encourage socializing and interaction at home, a newly orientated kitchen highlighted by an alluring curve is made airy and open next to a spacious dining area for joyous entertaining.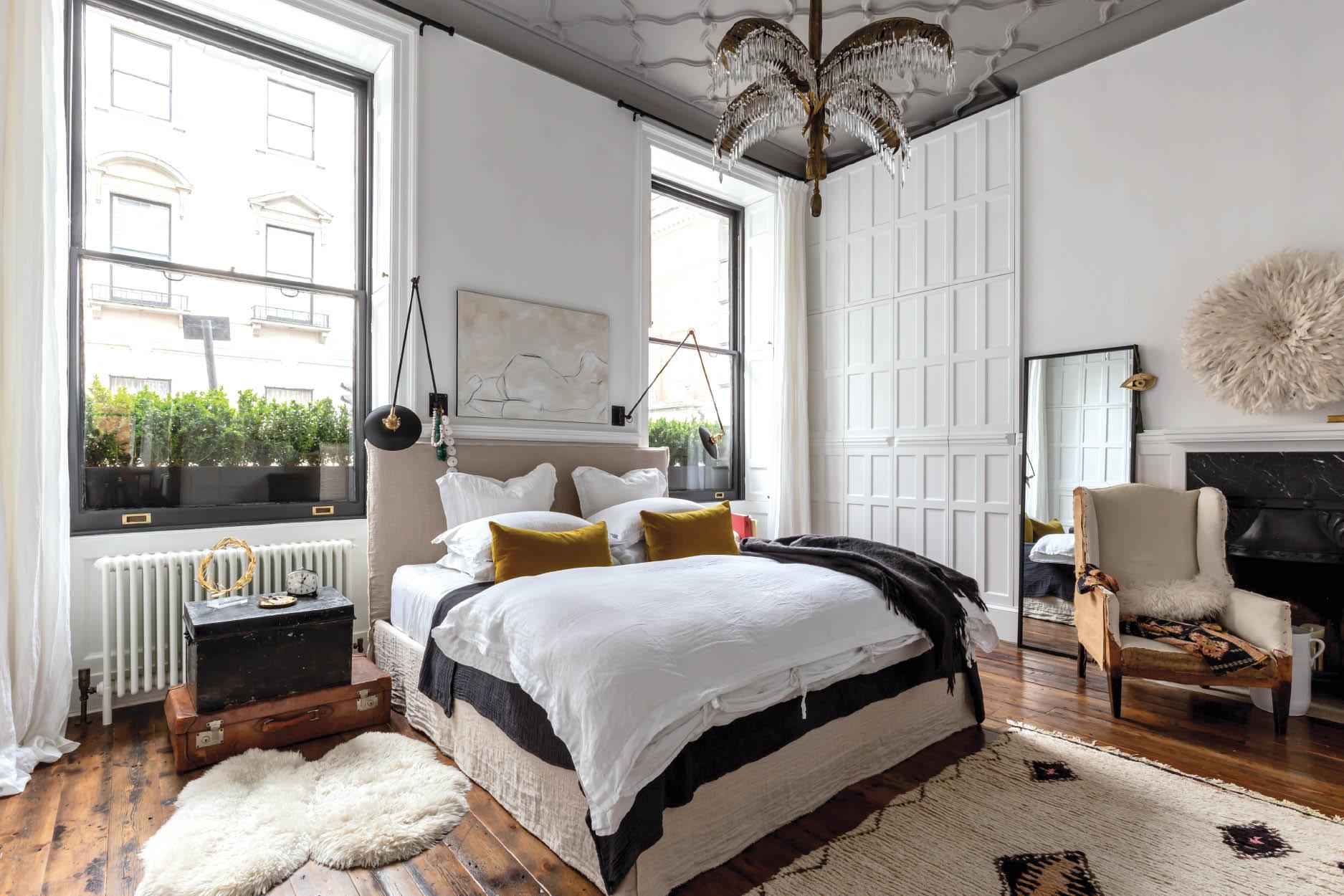 Adorned with a multitude of antiques and collectibles carefully curated over the years, the bedroom is a visual feast of the homeowner's personality.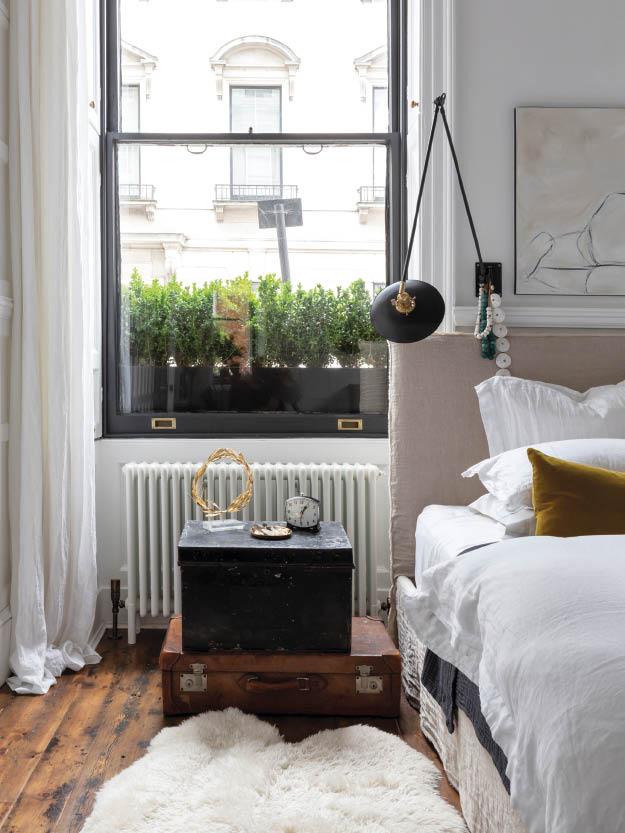 A sophisticated interplay of period characteristics is aptly illustrated through the use of textures and clever sourcing.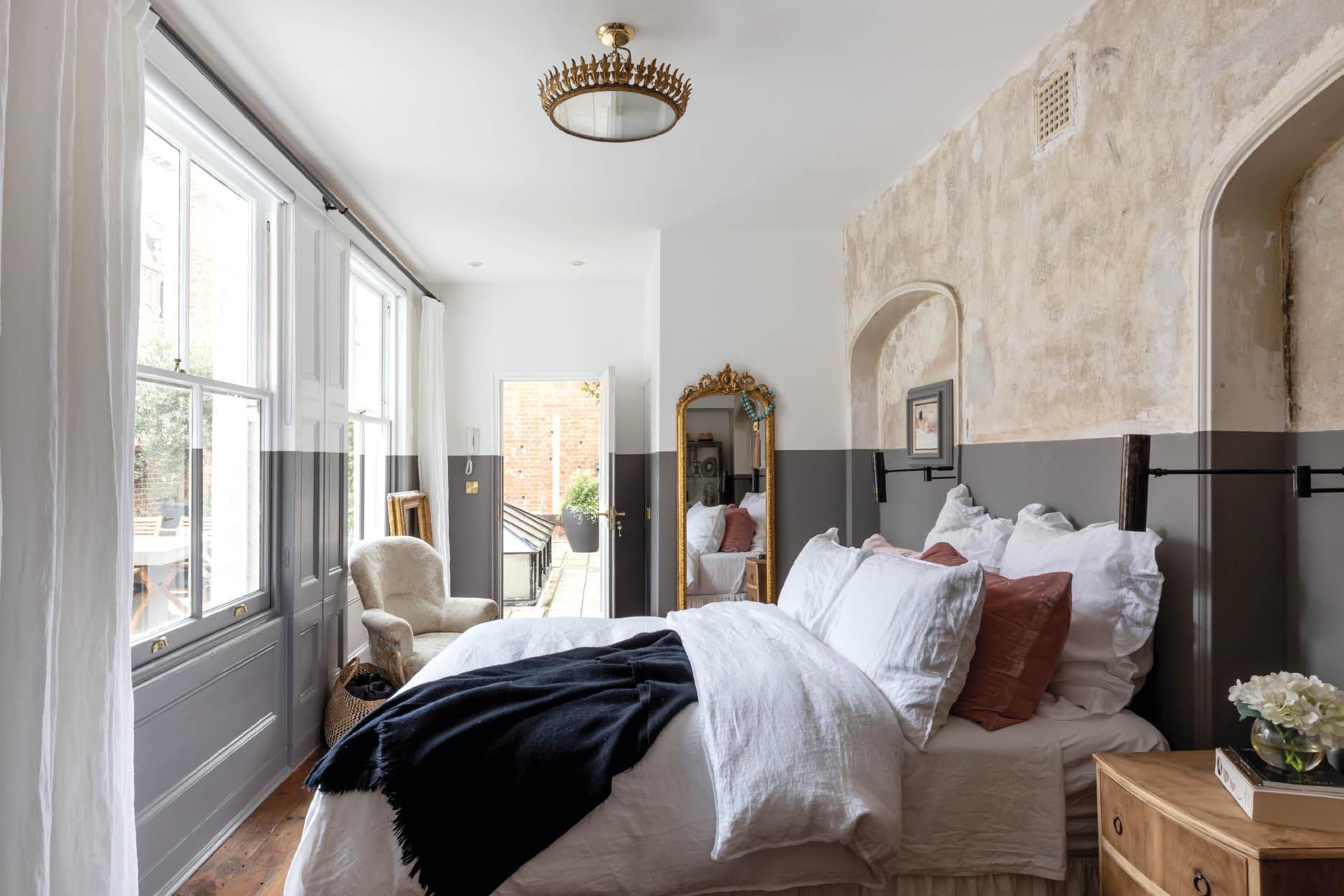 The painstakingly restored mouldings in Jacobethan style and new-classical plasterwork contribute to an elegant canvas together with reclaimed Douglas Fir floorboards and period fireplaces; not to mention a wealth of appointments and lighting designs with a reference to mid-century American designer, Milo Baughman, outfitting the distinctive abode.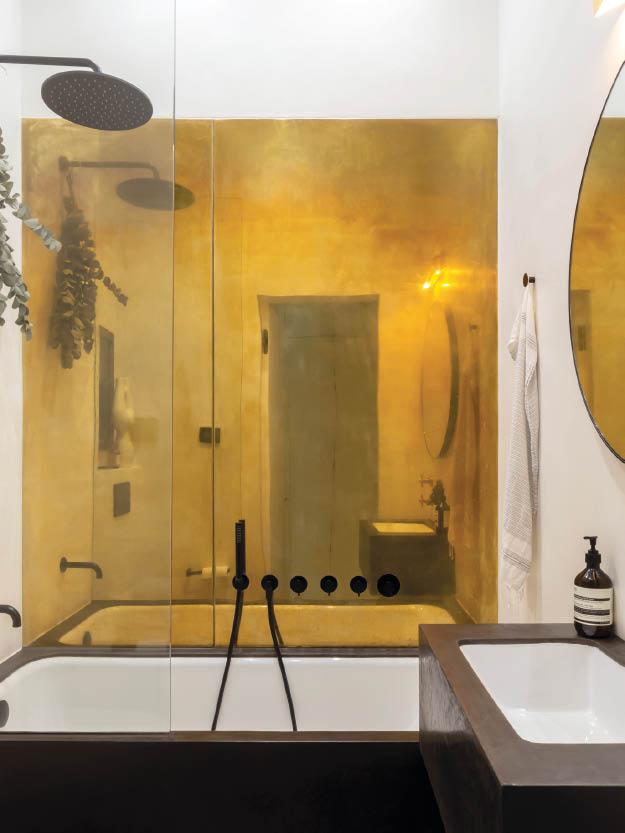 Another key to success was the collaborative spirit between the client and Red Deer as the team continues, "From beginning to end, we had been exchanging endless communication and moodboards to realize the most desired effect while respecting and celebrating the old."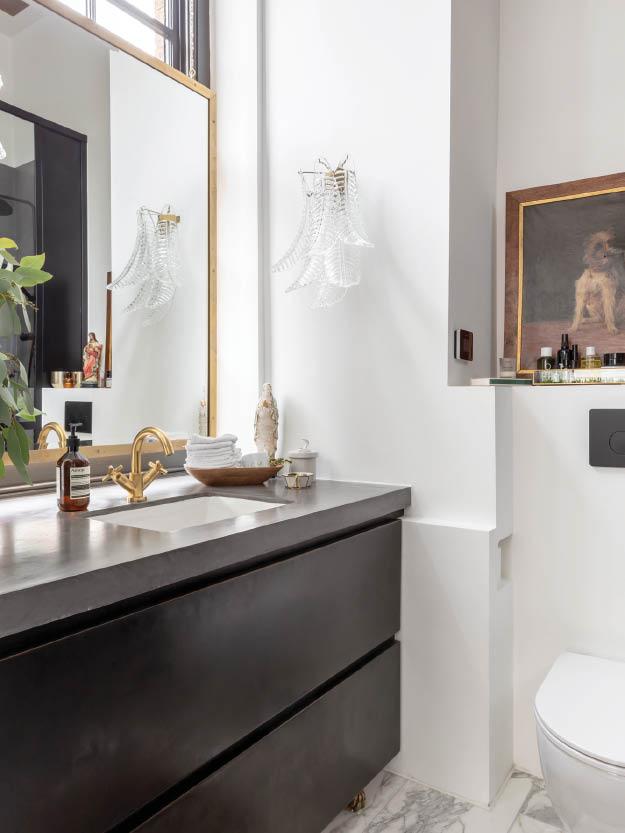 The result is a true organic formation that seamlessly connects the past, present and future.