What should you expect when an interior designer designs his own home?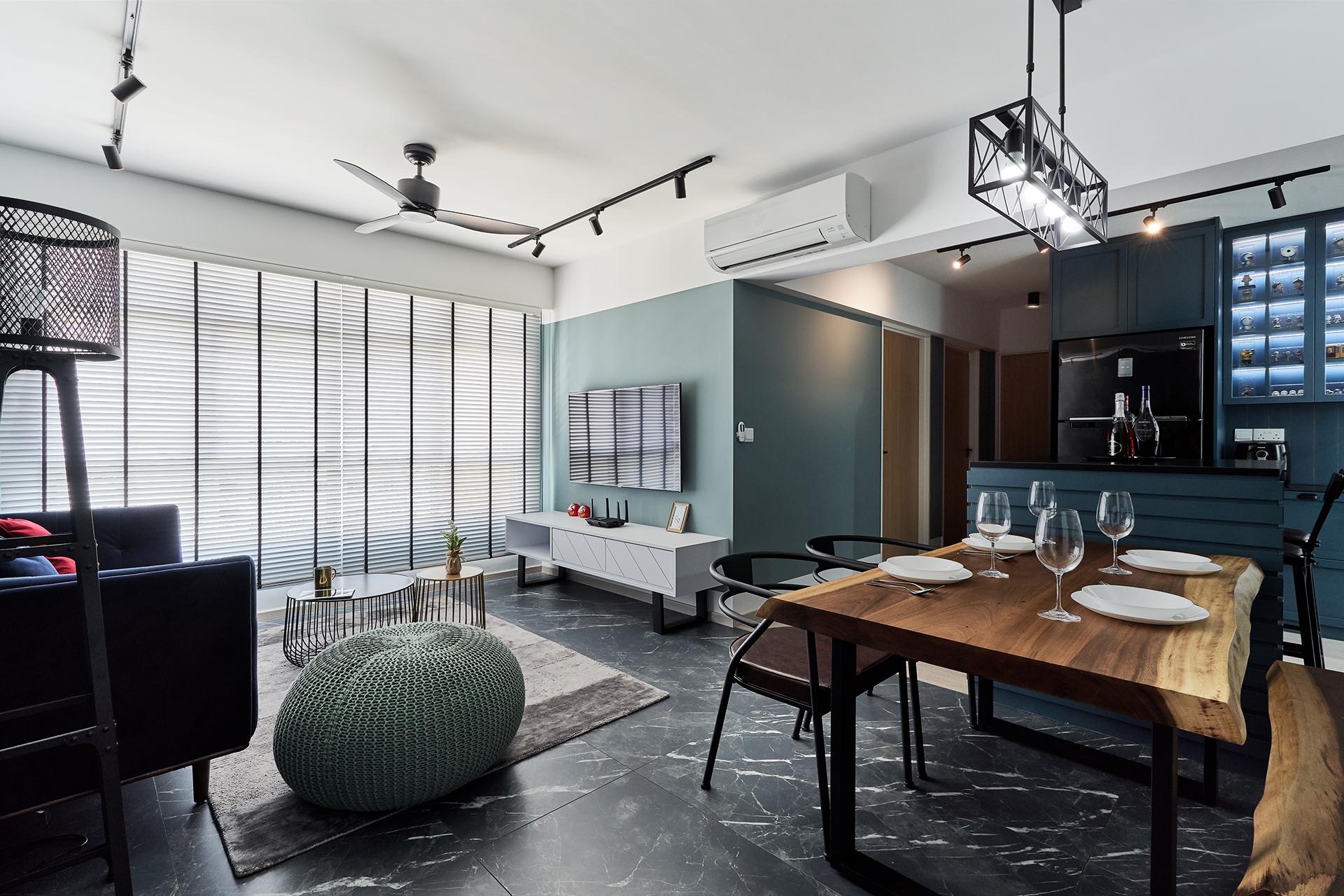 Was it being super nit-picky about details, going crazy with design styles or having very particular furniture choices? For James Lim, director of Charlotte's Carpentry, it was none of the above.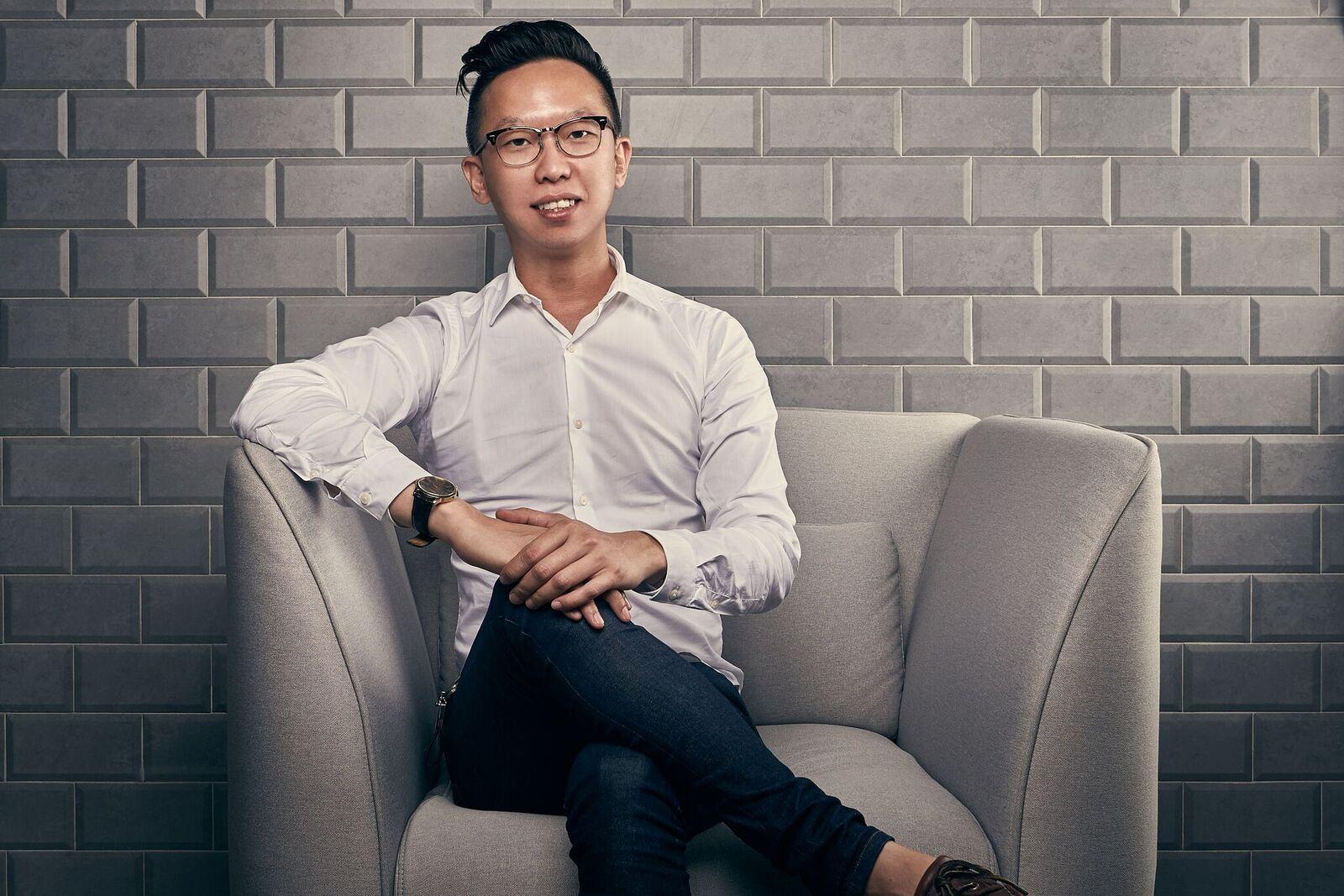 "To be entirely honest, I didn't put that much thought into the aesthetics, it was pretty much a combination of things that I like, such as marble textures and dark colours," says James. "I usually take a more tailored approach when designing homes (for my clients), but since this is my own home, it was just easier to execute the concept off the top of my head."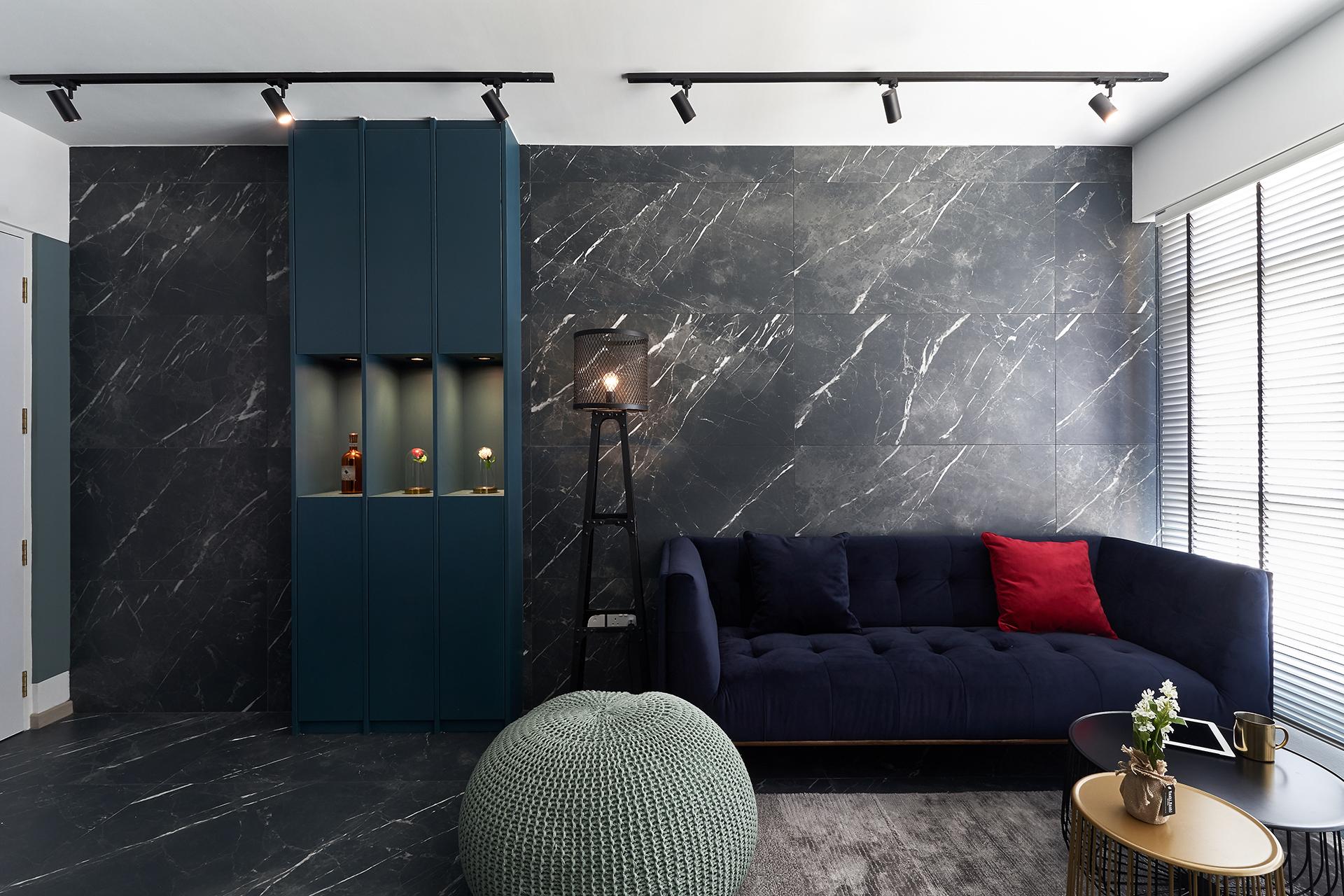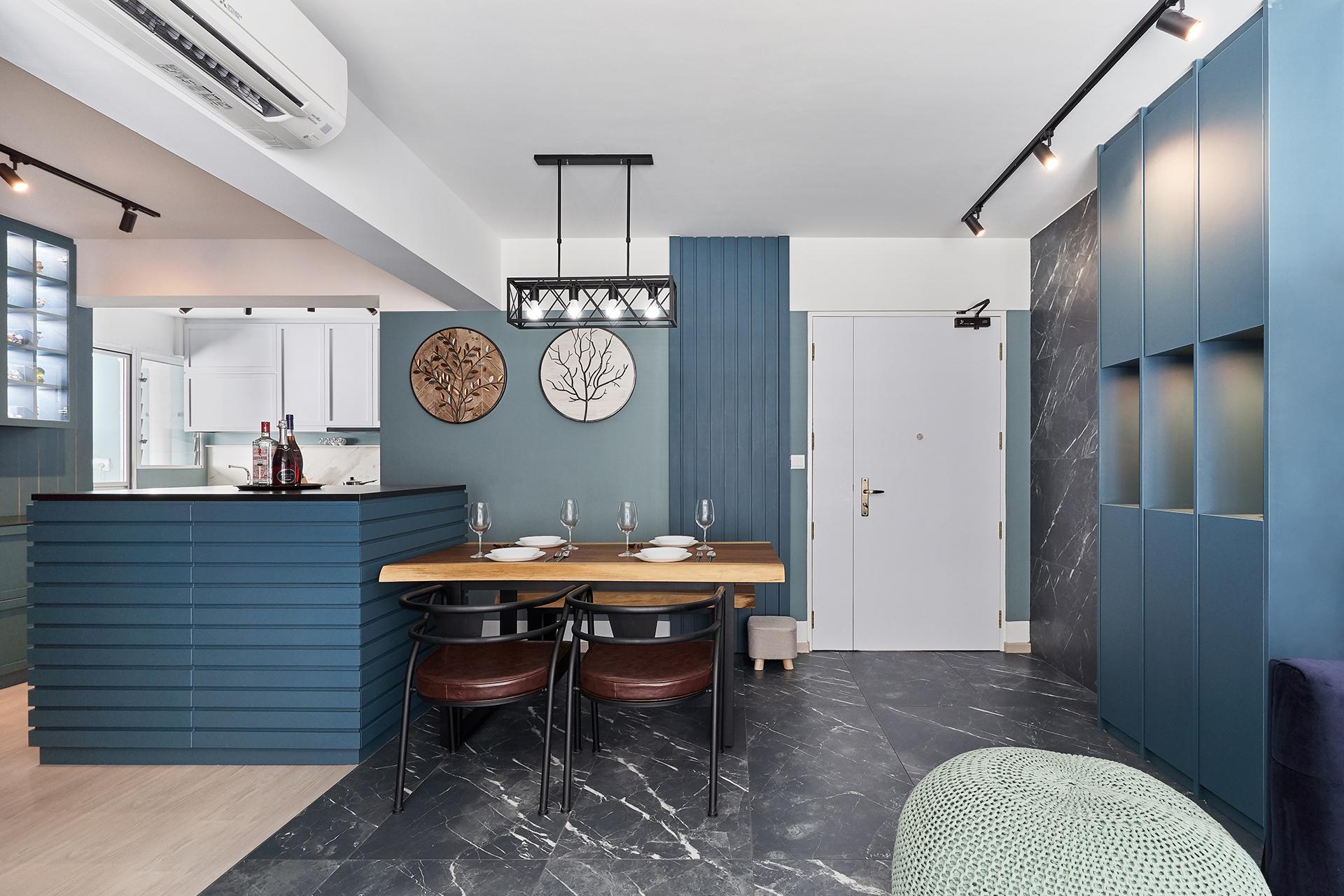 The 4-room HDB flat was meant to house James, his wife, their young son and a live-in domestic helper. Other than wanting the house to be simple, cosy and easy to maintain, his wife didn't have any preferences, so all the design decisions naturally fell on the designer himself.
Balancing design and functionality to his "best understanding", he came up with a contemporary home with classic accents.
Scroll through the gallery to see more of this blue-green family home: