Within the seaside suburb of Tanjung Bungah (literally meaning 'Flower Cape') hides a luxurious marble-clad home for a family of five.
The homeowners of this 3-storey home, inspired by their passion for travel, approached Penang-based interior design firm NEVERMORE to transform their 6-year-old terrace house with a "modern European approach", inclusive of a spacious common area to host guests. Other than that, lead designer Chuah Say Yang and his team had full reign over the design.
The catch – they were only given eight weeks to complete the entire renovation before the birth of the homeowners' third child.
Scroll through the gallery below (photography by Twjpto) to see how the desired look was achieved: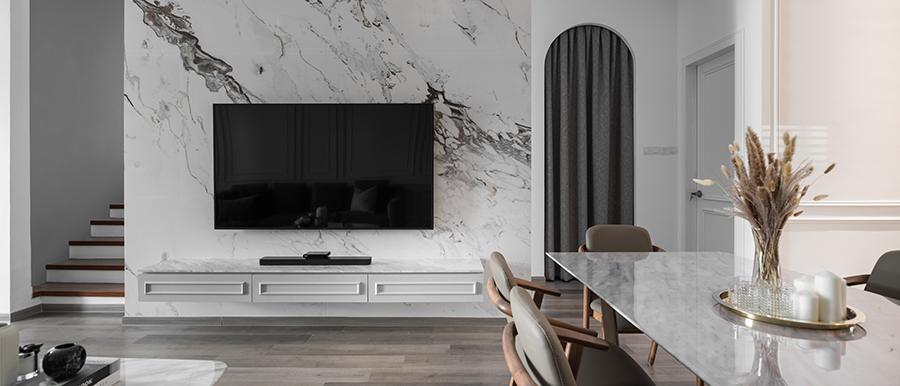 A floor to ceiling marble feature wall takes centre stage in the living room, complemented with marble countertops for the coffee table and a floating TV cabinet.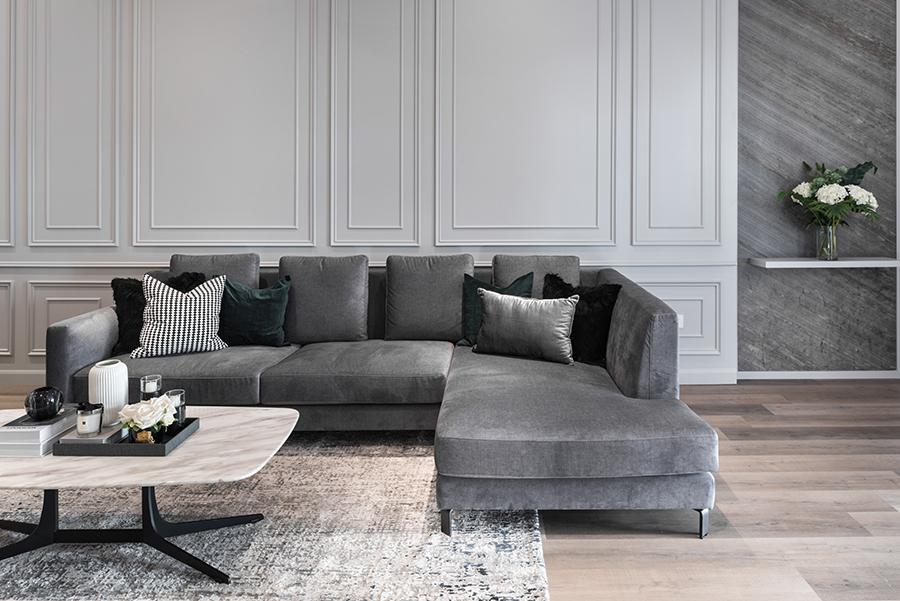 Light grey French panelling on the opposite side of the living area creates an elegant, clean aesthetic, achieving a seamless flow between the living and dining area. Going along with the monochromatic colour scheme, Say Yang customised a dark grey sofa from Timeless Design, a local furniture store.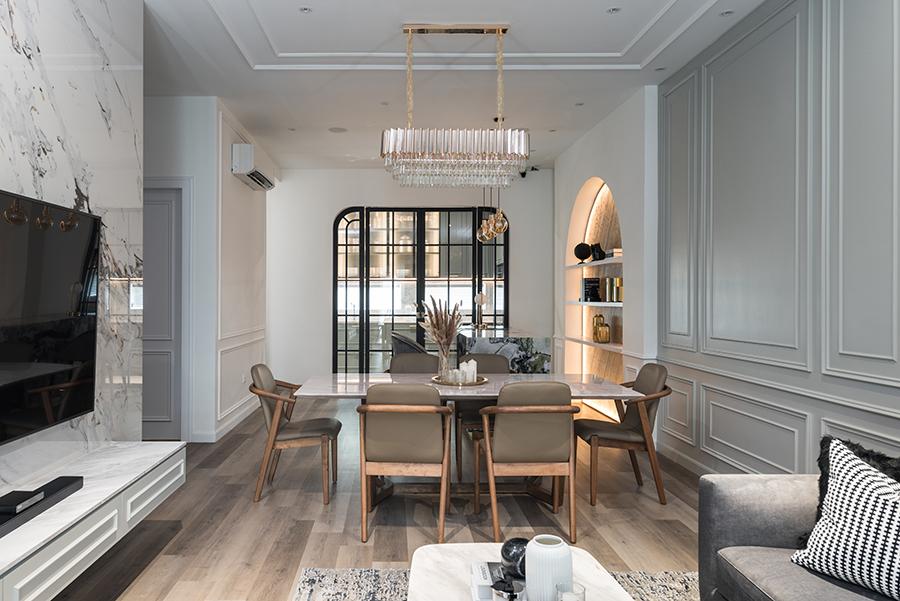 A generous 6-seater marble table coupled with a structured crystal chandelier allows the family as well as visiting relatives and friends to enjoy memorable dining gatherings.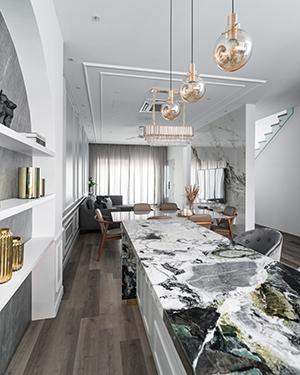 The bar area is where the marble accents particularly shine. The ice jade marble used to craft the island was carefully sourced from a marble warehouse in China. "It has this very unique pattern and character that we were seeking to bring up the mood," says Say Yang.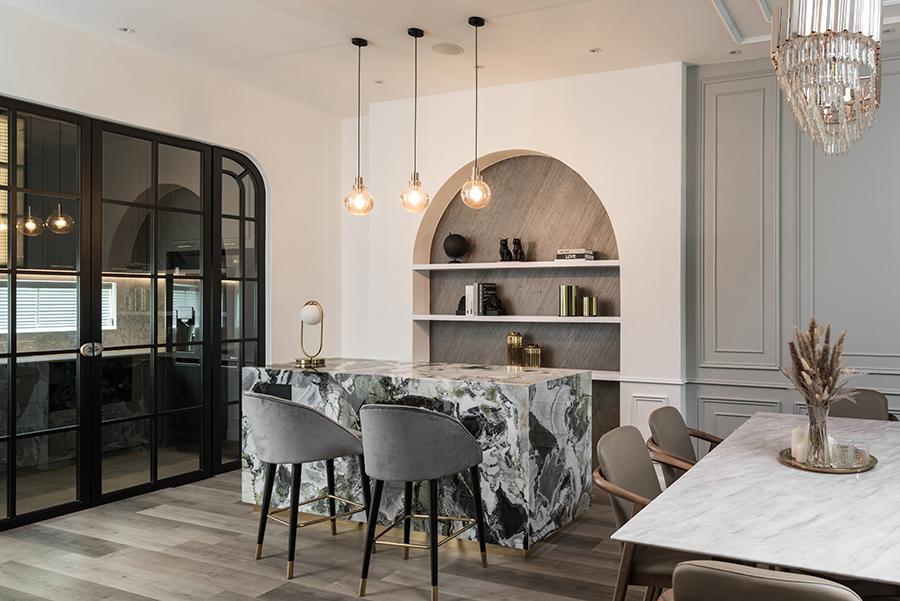 Gold accents in the pendant lights and alluring display pieces placed along the Roman arch provide warmth and character to the overall vibe of the home.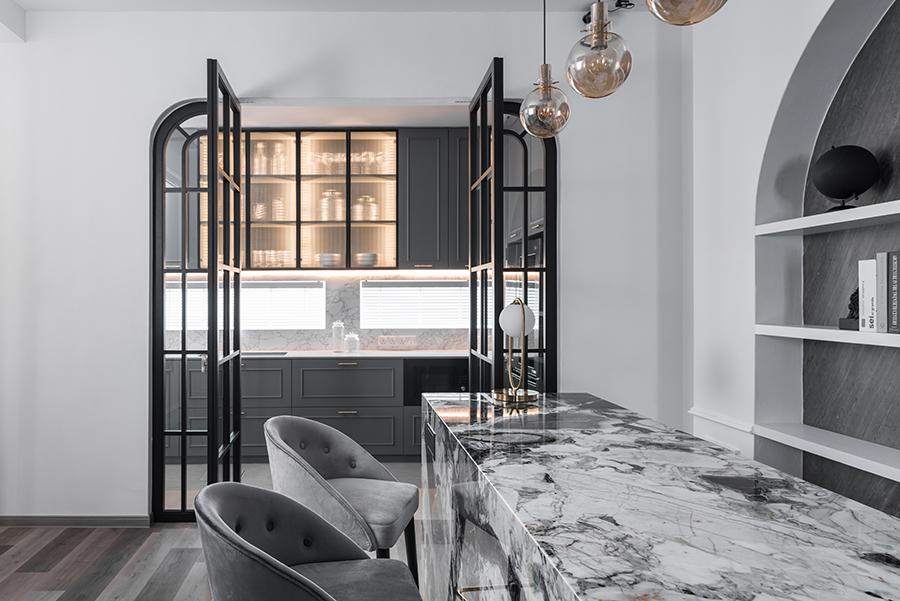 The kitchen wall was knocked down to create a wider entryway, finished with a custom arch door with a solid black finish. This is Say Yang's favourite feature of the house as it fulfils both form and function – it cleverly divides the space between the kitchen and the bar and acts as a feature piece to bring harmony to the rest of the design.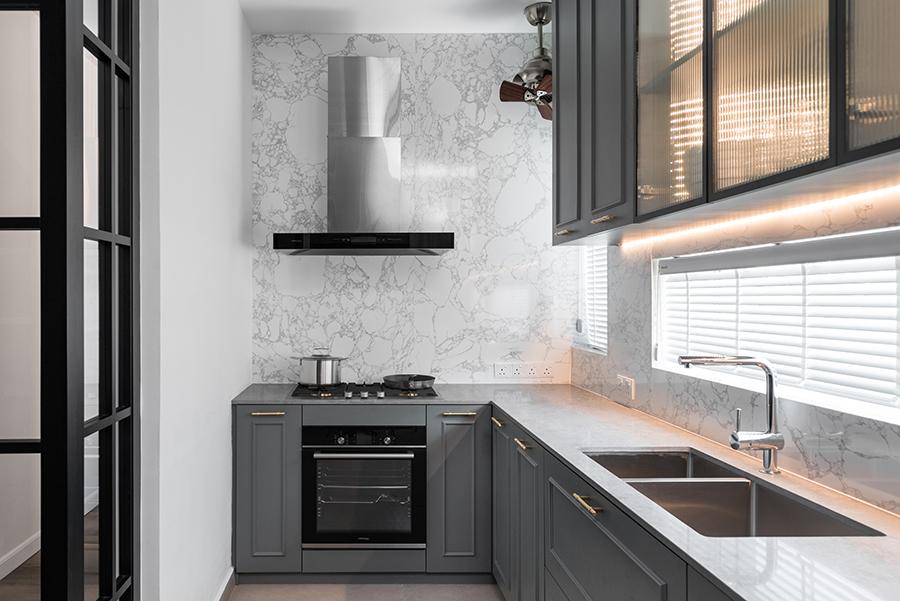 One key feature that isn't immediately obvious is the solid brass handles on the kitchen cabinets sourced from Indonesia.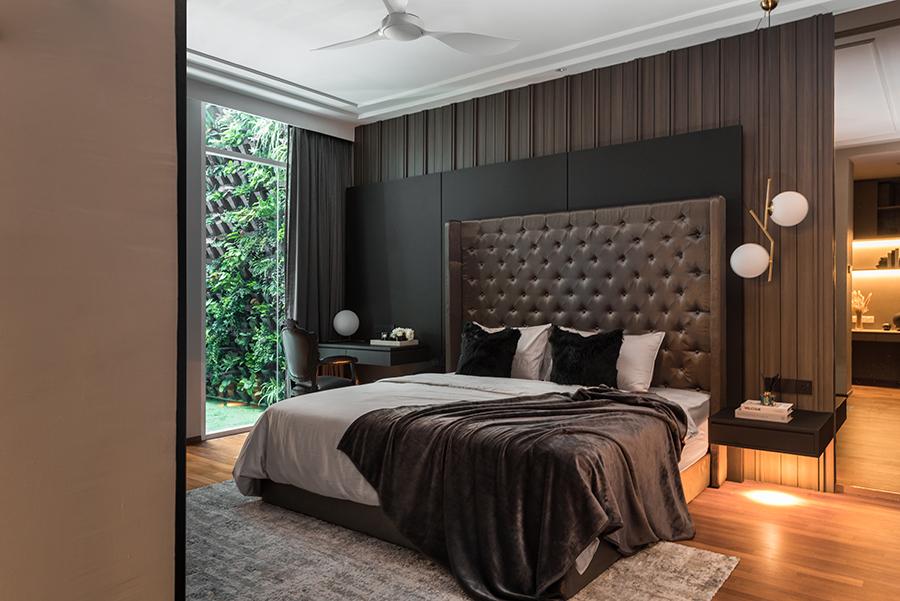 In contrast to the marble elements in the main living area, the master bedroom takes a more intimate approach with darker warm tones. An expansive glass window allows natural light and greenery to flood and lift the space.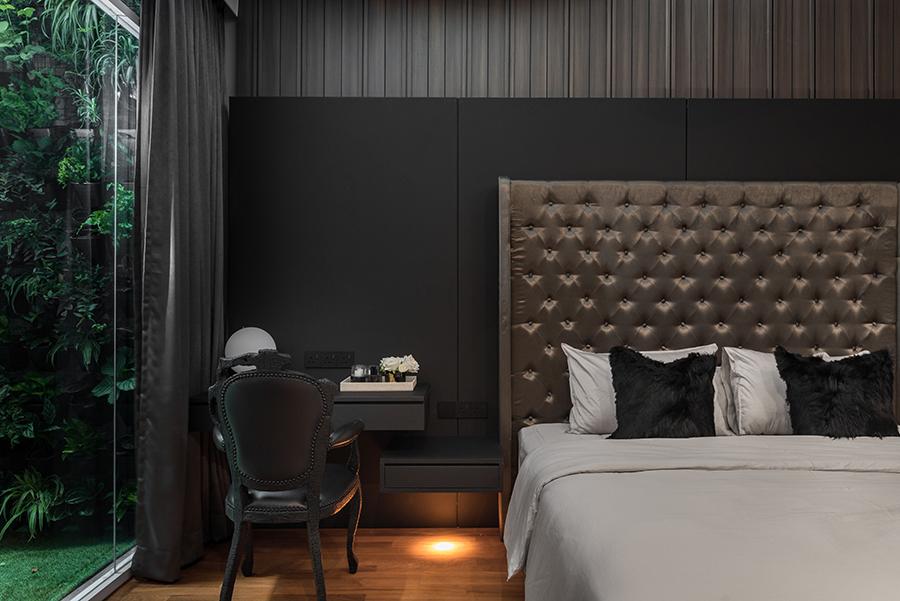 The addition of a Mooi Smoke Chair in the corner to the bedroom adds an air of mysterious elegance, thanks to the burnt wood and upholstered seat in leather.