The reason for slogging so hard half your life is so that you can slow down at the end, savour the more delicate moments of life, do what you like to do every day, and enjoy the companionship of your partner as you watch your children grow up healthily.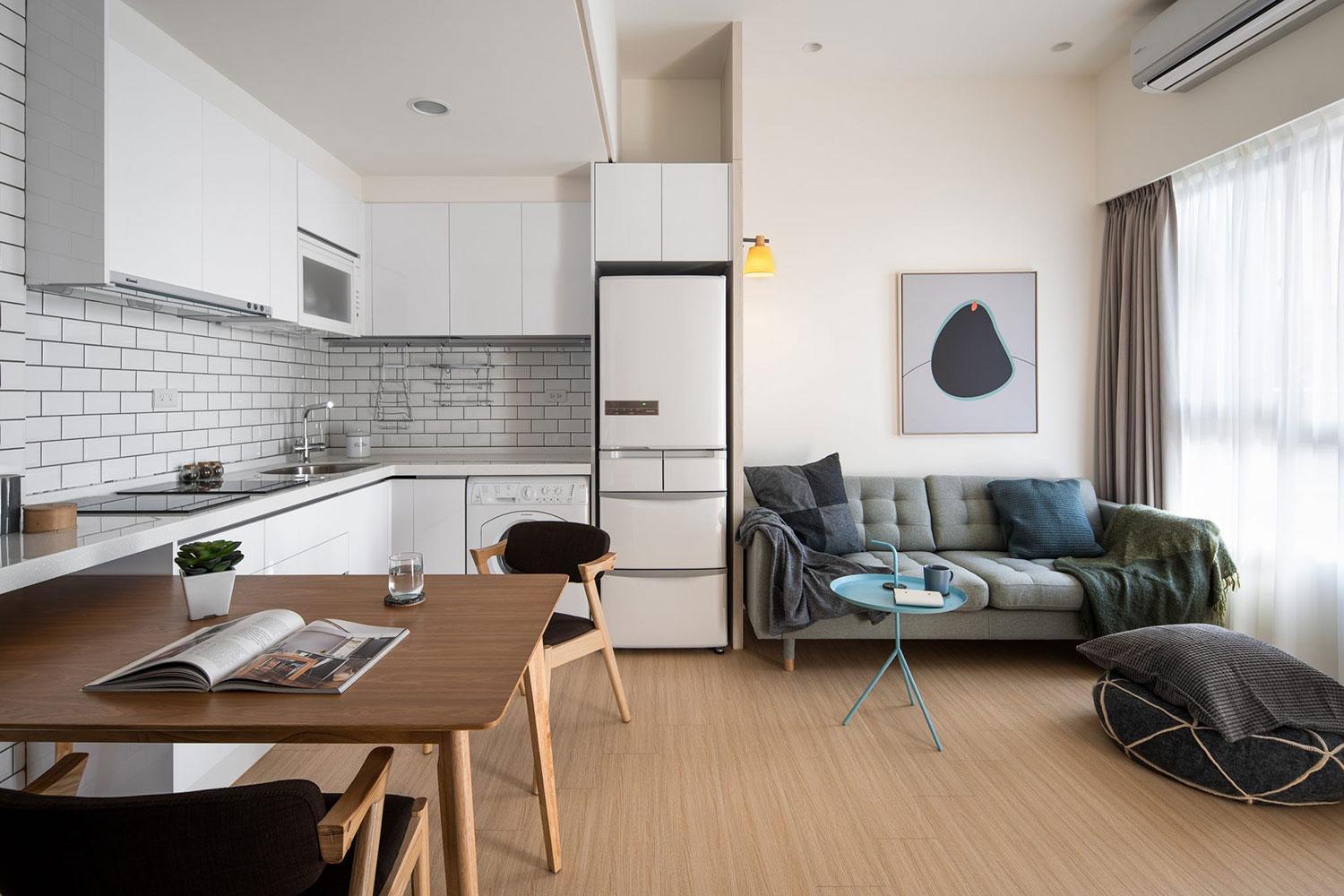 Perhaps you have never thought about what your life after retirement will look like, but this quiet space in Taoyuan Qingshou paints the most pleasant picture of a lifestyle after retirement. After their children left home and set up their own families, the homeowners asked ABMIDS to assist in redesigning the original 463 sq ft space to fit a more sophisticated lifestyle that is easier to clean and safer to move.
The designer chose to use white as the base colour and then varying textures and tones throughout the home to make it feel more dimensional. Combined with natural wood, the space now reflects a warm atmosphere.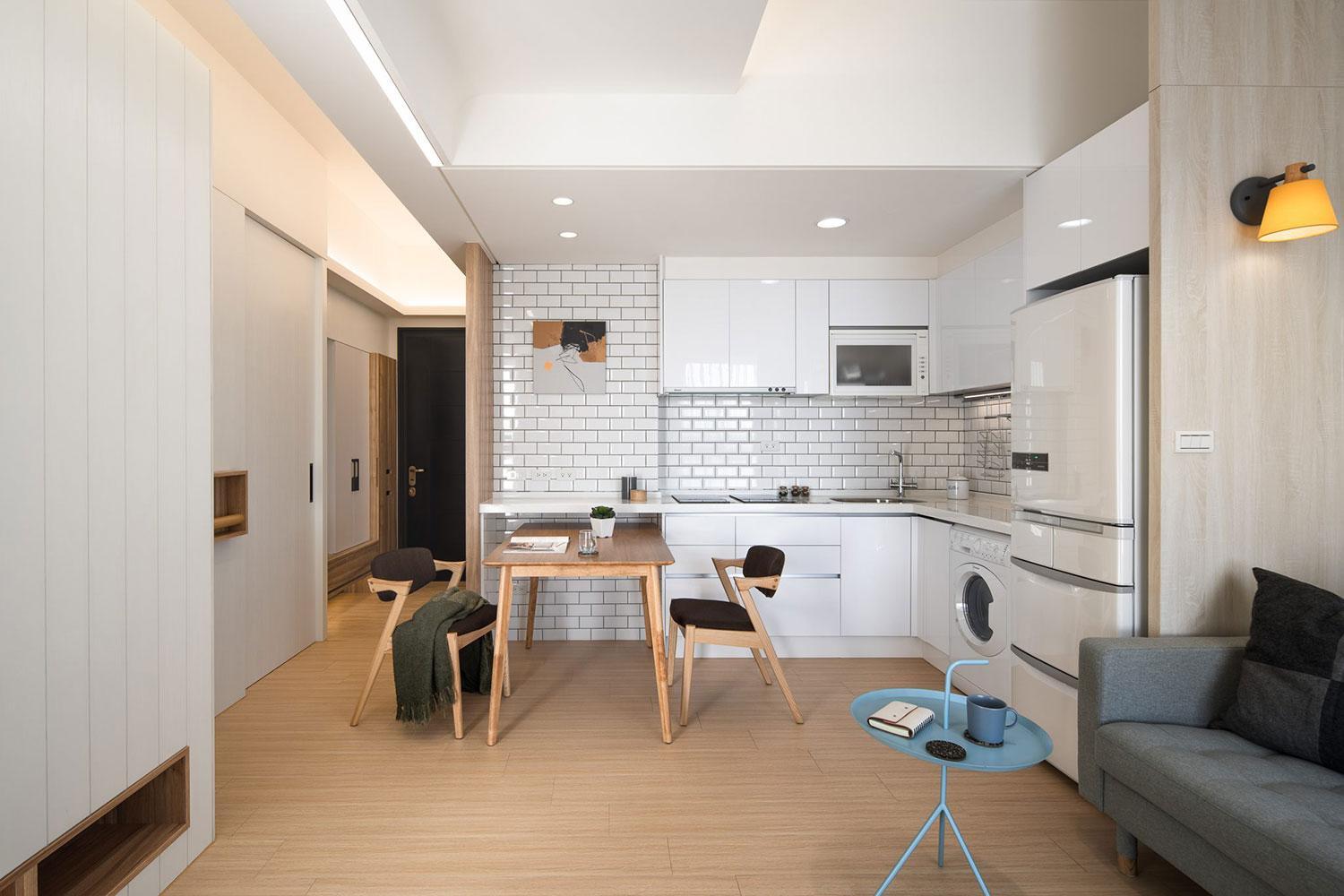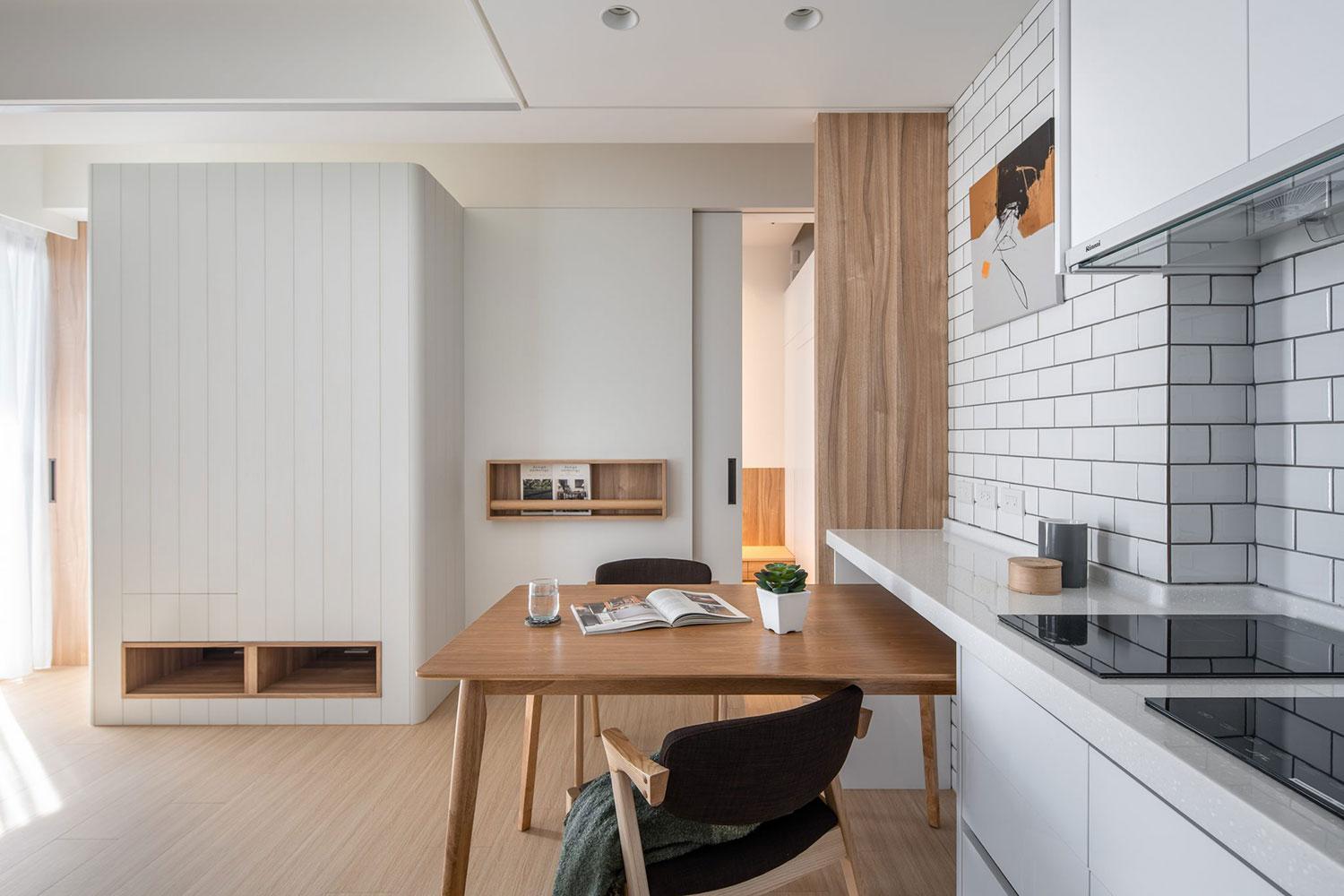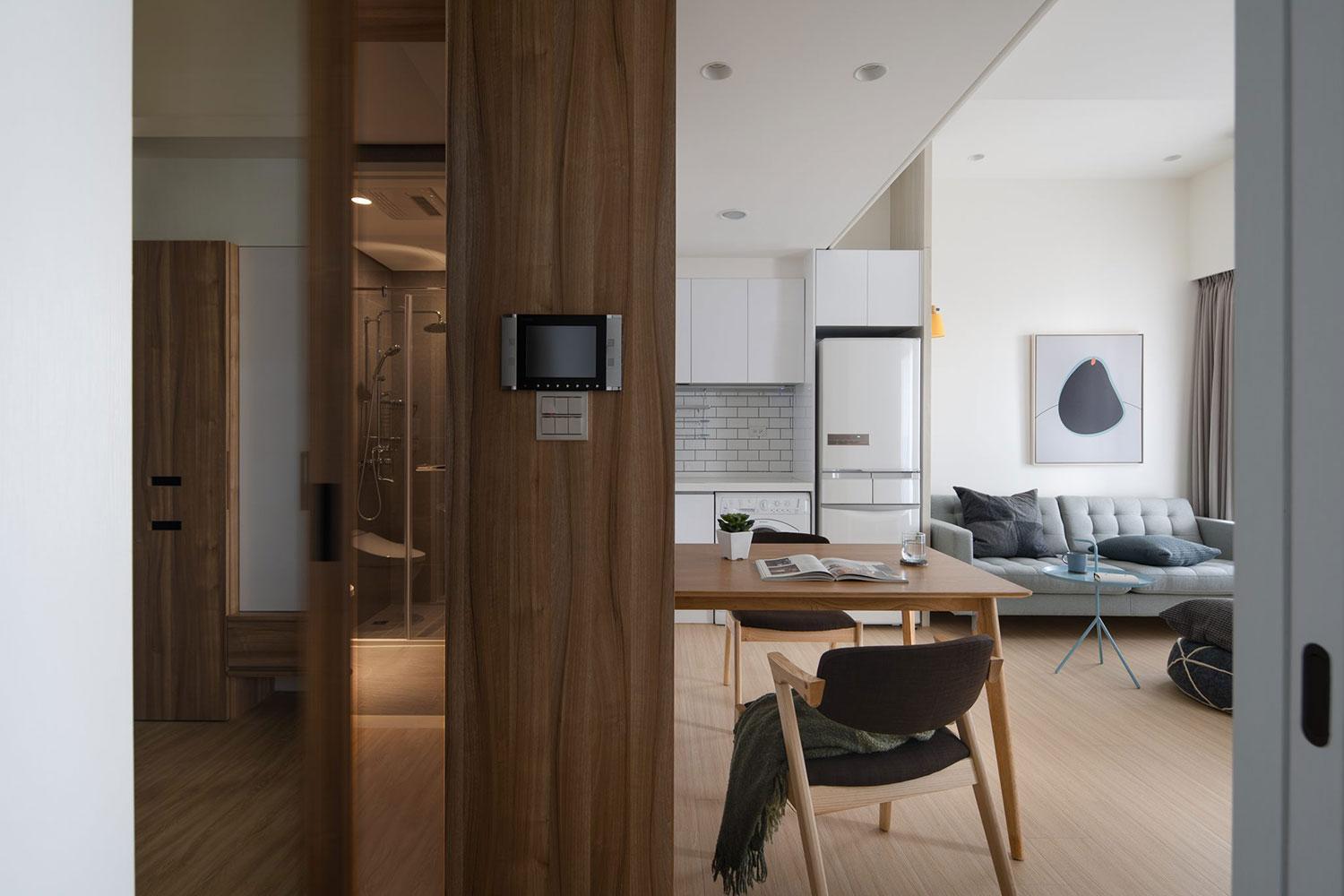 As for the more private areas, the designer used a light Japanese-style design to make the space feel comfortable. A double-sided sliding door allows the couple to freely enter and exit, making movement more convenient and arbitrary.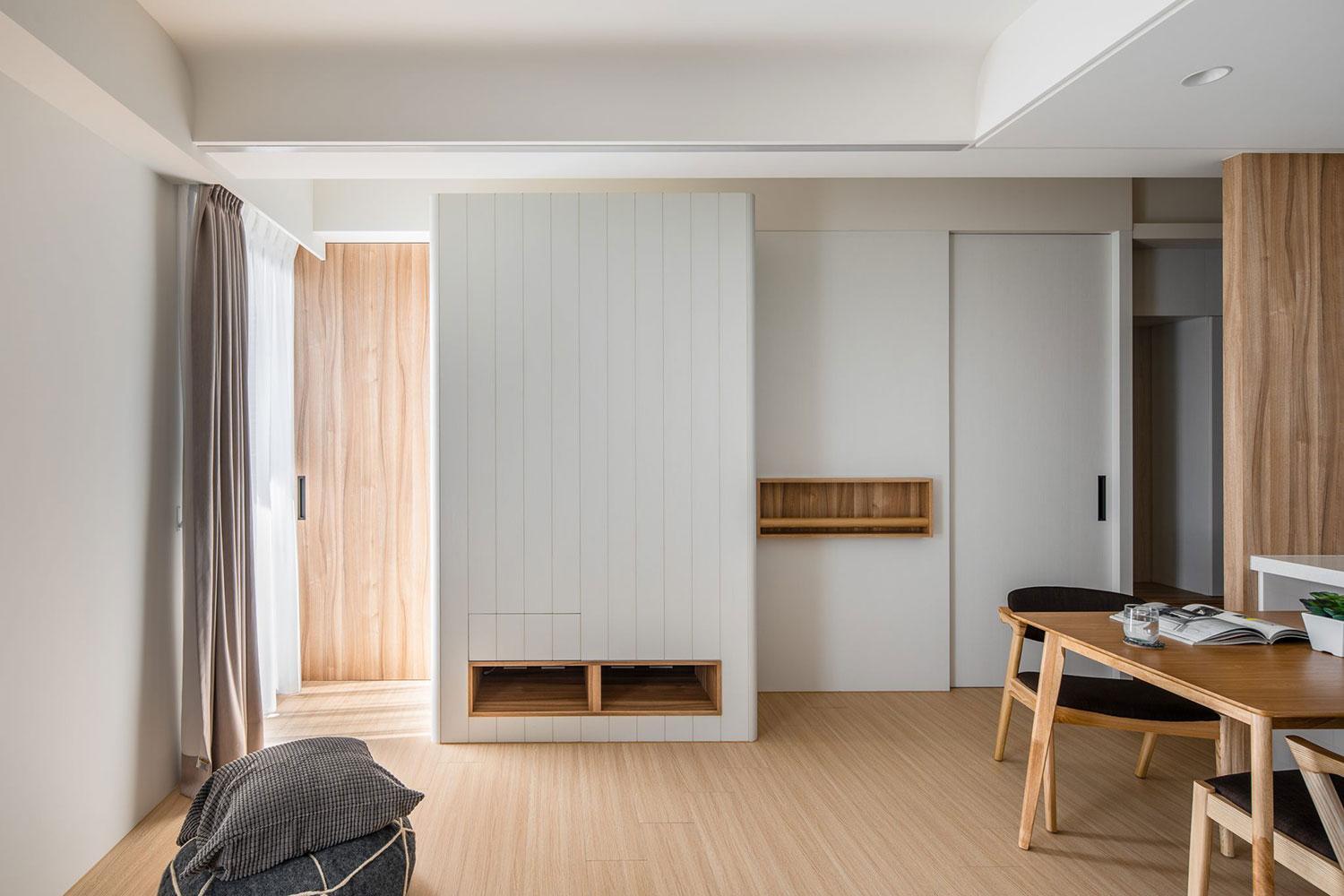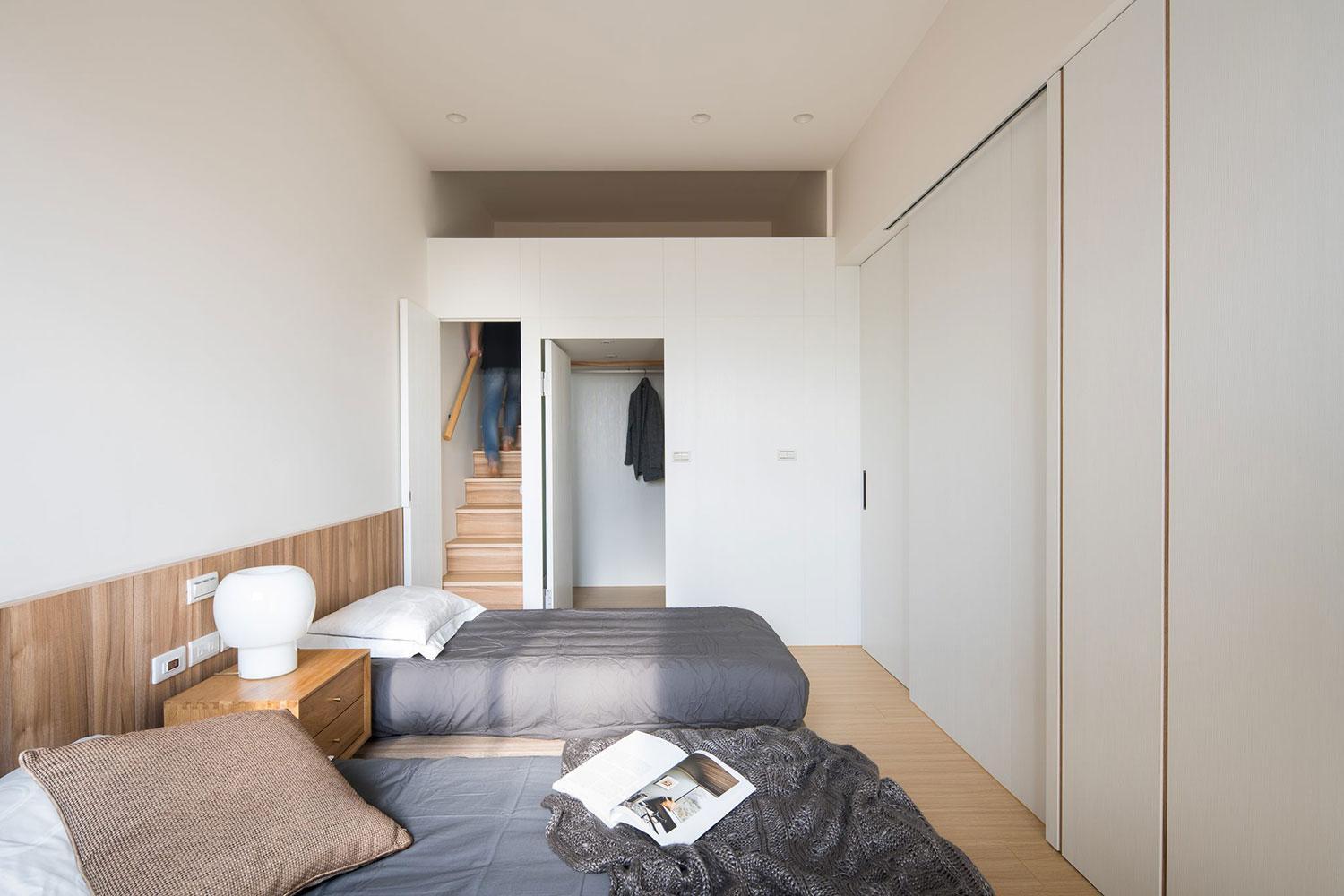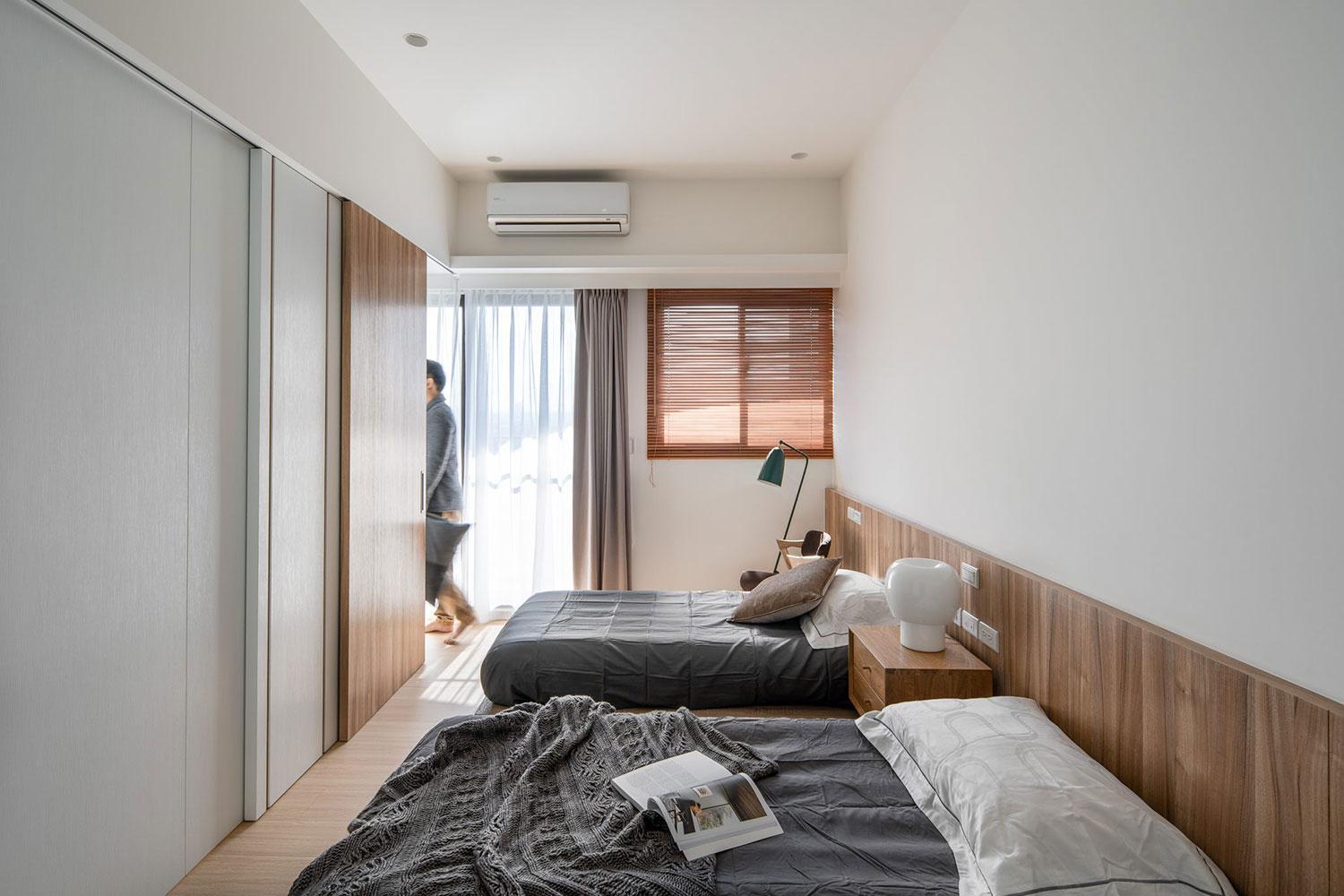 Scroll through the gallery below to see more of the home: