This 2,000 sq ft mixed commercial and residential space built in the 1970s certainly reflected the traditional designs of that time, with small portal-like windows and tiny rooms stuffed together due to rigid, ungenerous planning.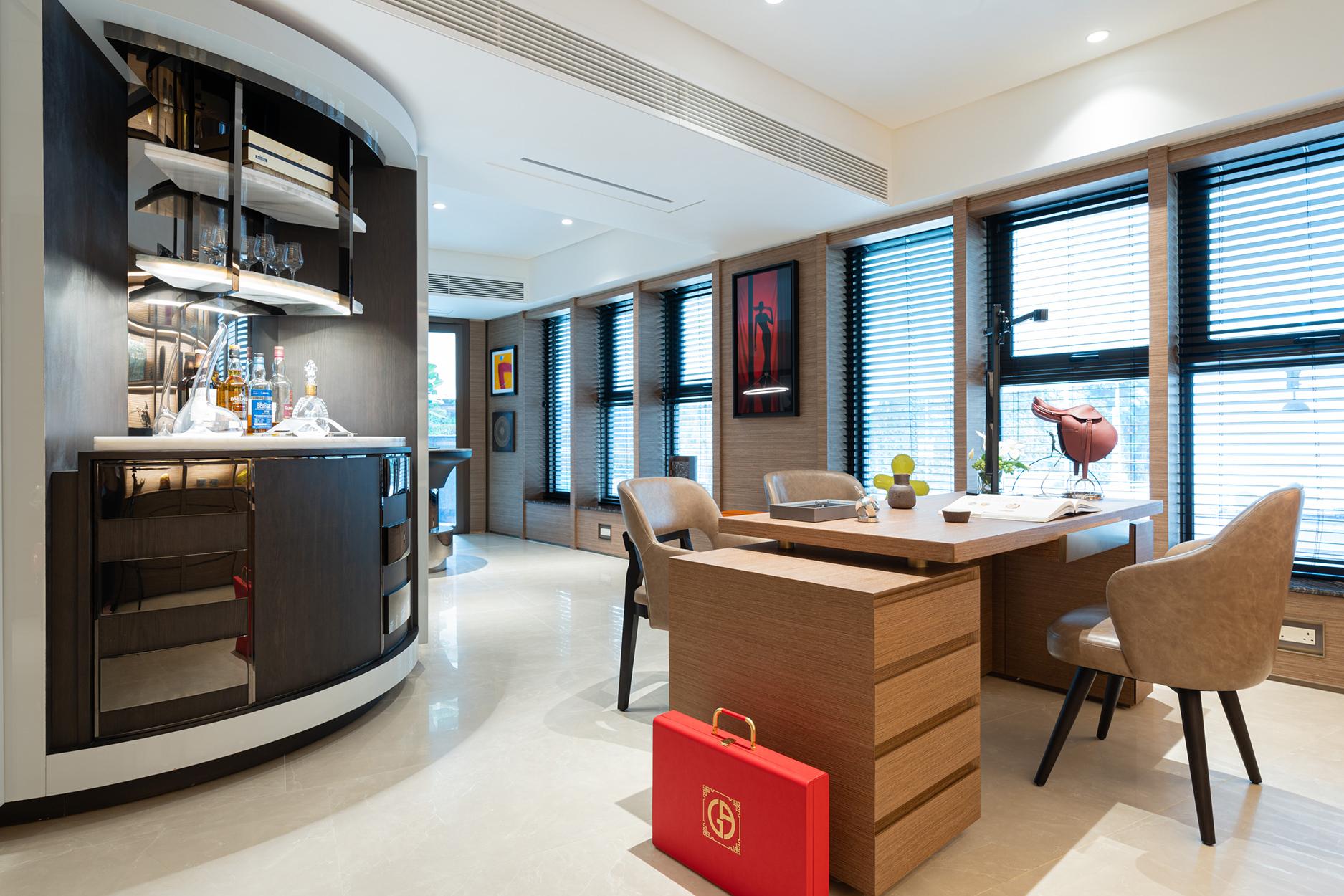 So when homeowner Mr Lo approached Hong Kong architectural firm FAK3 (pronounced fake), he wanted a complete overhaul of the space and turn it into an entertainment den for him to meet friends and business partners. Hence, the project's name, DOU – a Cantonese lang for "Den".
"As he is nearing his retirement, we wanted a relaxing, comfortable space where he can spend more time with friends and his personal hobbies," says FAK3's founder and creative director Johnny Wong.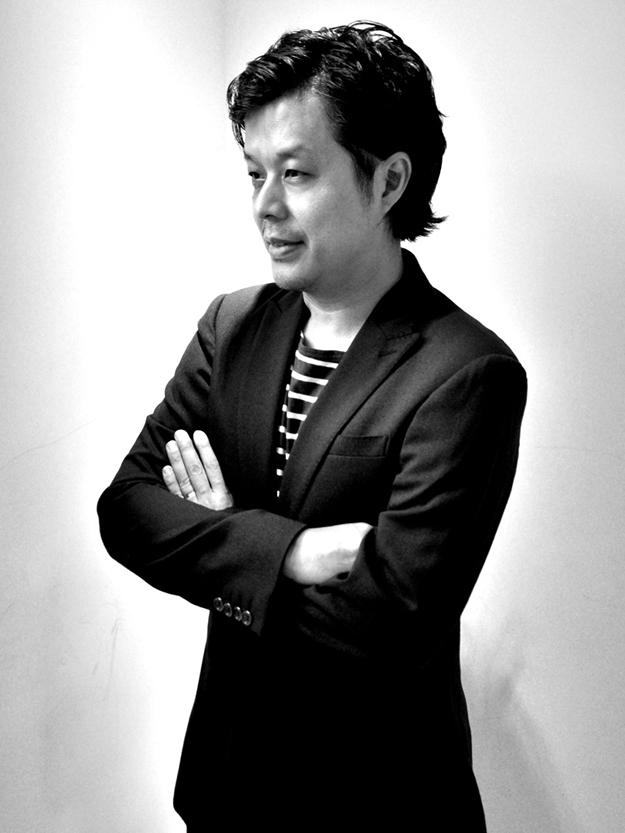 Manoeuvring around the restrictions of the original layout, a custom-built rotating entertainment cabinet was anchored in the centre of the living area. While the rotating cabinet was something that FAK3 has explored and created before, vast improvements have been made with technology to this new version. Once manually operated, it is now integrated into a home automation system, allowing it to be controlled by a smartphone or an iPad.
Scroll through the gallery to see more of this dynamic space: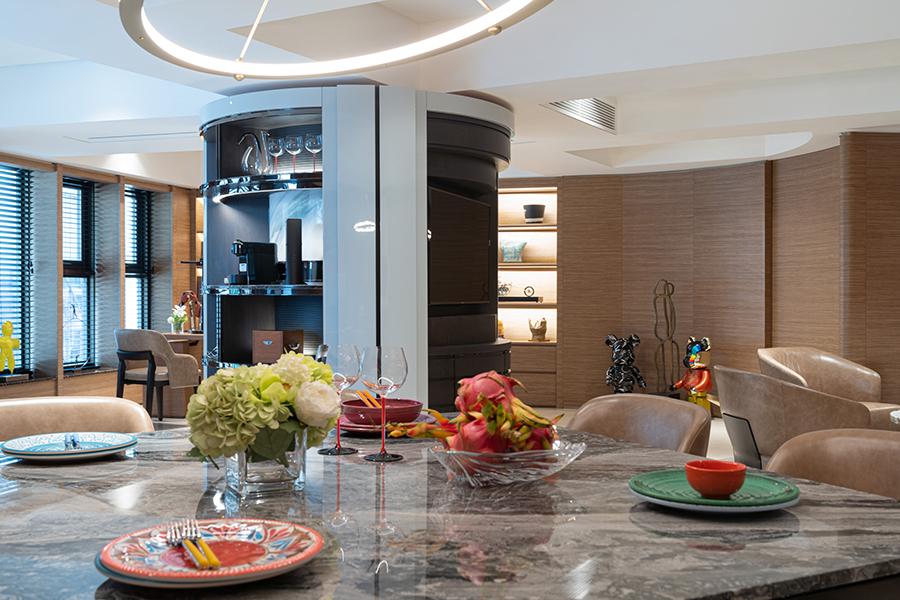 The cabinet consists of three zones on its perimeter - a coffee corner, media zone and minibar. The nifty rotating function allows for many new possibilities as any of the zones could be rotated into the lounge, the study or the dining area.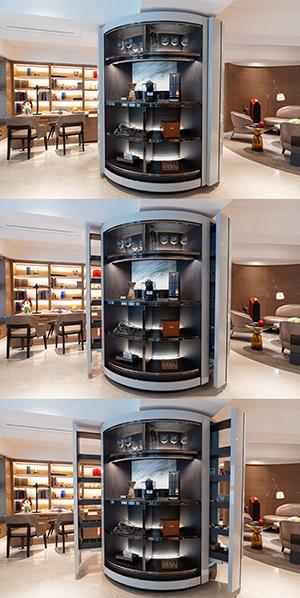 The inspiration for the cabinet came from a Chinese treasure box, containing many hidden compartments for handcrafted drink wares.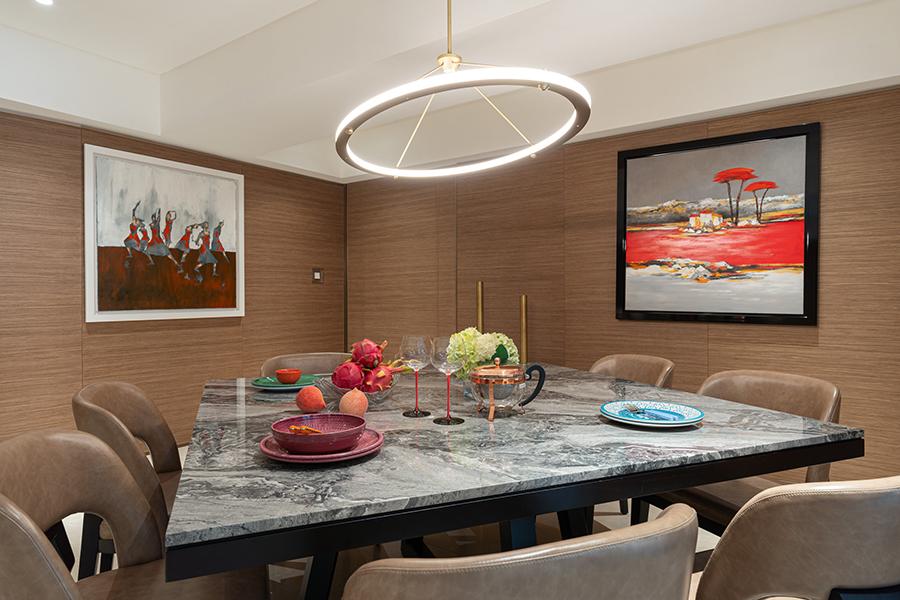 On the colour palette, Johnny says, "We wanted to create a neutral palette for our client to display his artwork and collectables. Our choice was to work with light warm natural tones, so we selected walnut engineered veneer as a backdrop."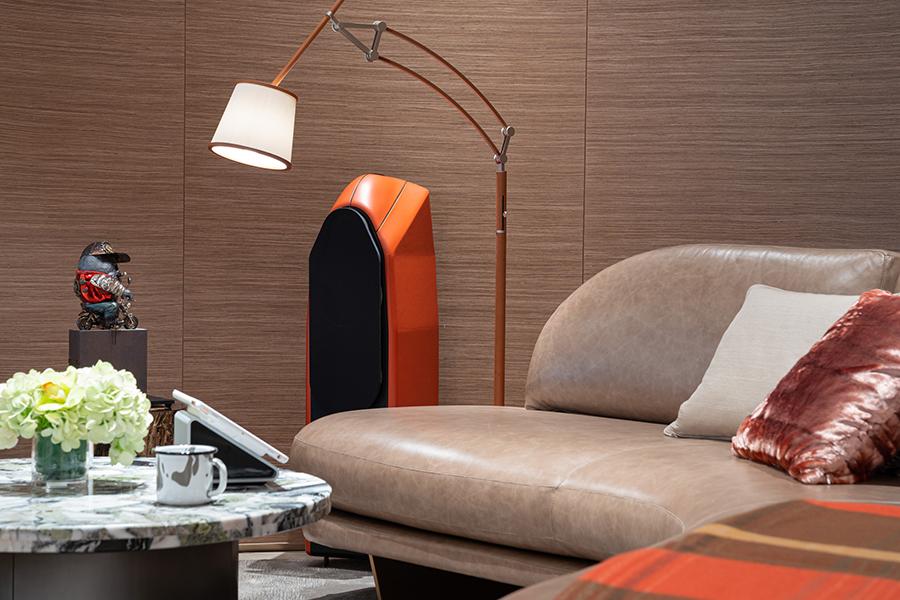 Pops of orange are scattered throughout the home like this Hansen audio speaker. Combined with the 60-inch OLED screen installed on the rotating cabinet, it makes for an impressive movie-watching experience.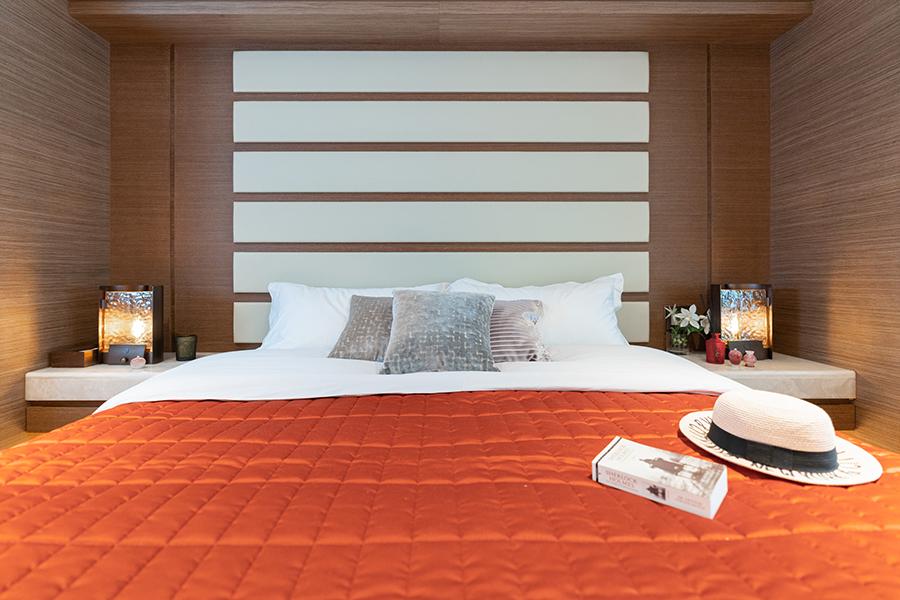 The choice to add orange is the client's decision as a way to add his own personal touch and create a "home away from home".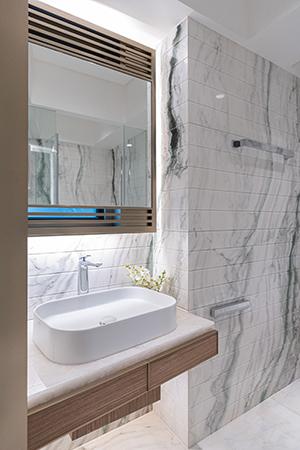 There were a lot of tricky spaces to overcome, such as the ensuite bathroom. "In DOU, we had a scenario where the washbasin was sitting in front of a small window," explains Johnny. "Our solution was to create a mirror cabinet with louvres that are mounted in front of the window. The mirror can be swung open to allow access and possible maintenance of the window, and to allow fresh air and light into the bathroom through the louvres of the cabinet."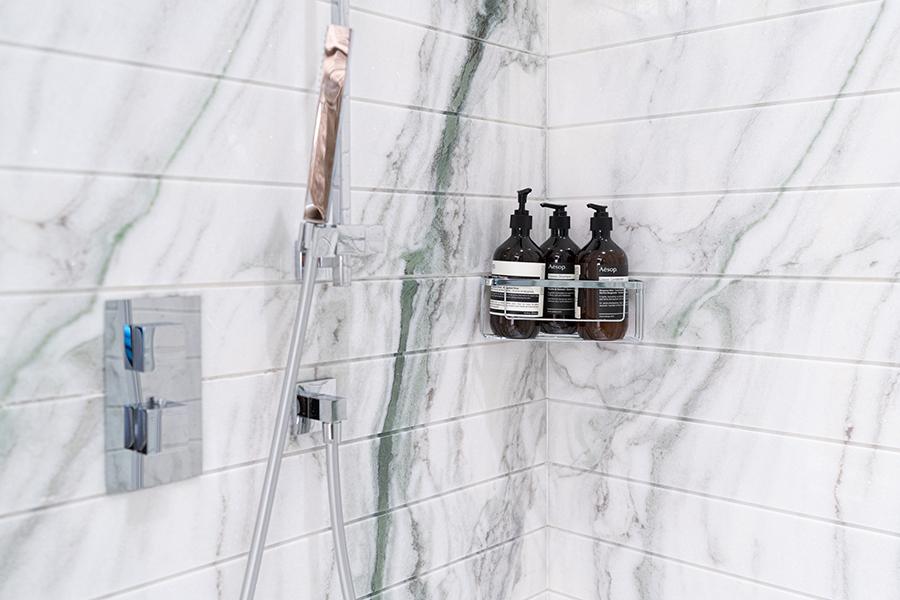 A beautiful white stone with jade-like striation patterns is used to create this contemporary bathroom setting.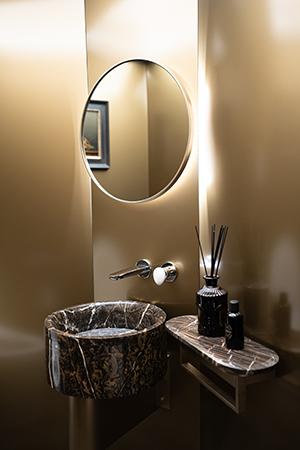 "Mr Lo is highly attentive to details and appreciates refinement," adds Johnny. "The use of natural materials is also a personal preference of his because each piece is unique."