It was a decision to relocate from India to Mauritius in 2016 that led to the homeowner's serendipitous move to Cape Town. This was a city the homeowner knew well from his business travels for over twenty years, and he had fallen in love with everything it had to offer – a thriving art scene, world class restaurants, all surrounded by stunning nature and the oceans. In addition, the fabulous beaches, exquisite wine estates, and the good friends he'd made over the years were a big draw.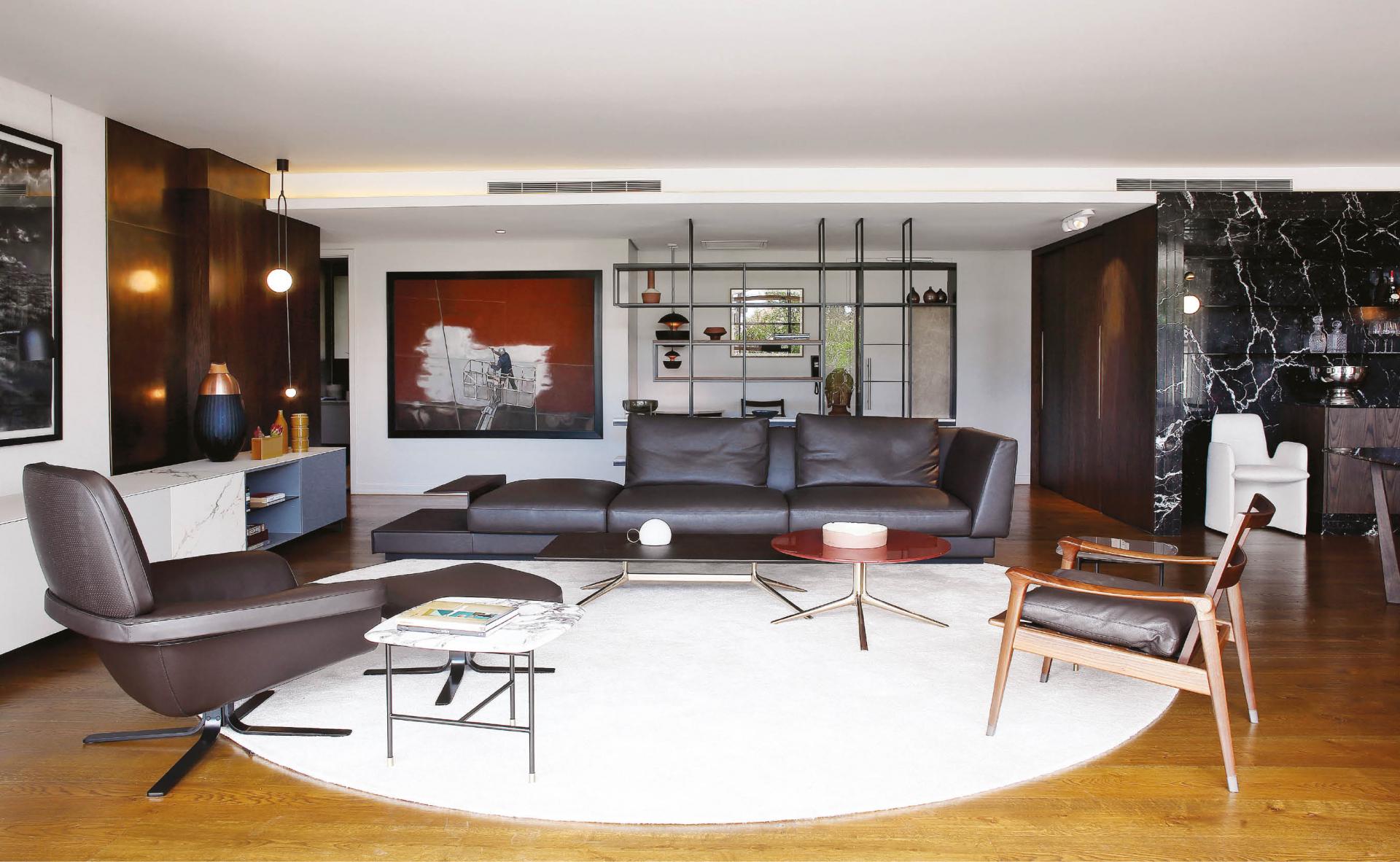 With the seed planted, his search for the perfect home began. The owner was on a business trip in Milan when he received plans from his realtor on a new apartment complex being built in Sea Point, with spectacular views of Lions Head Mountain. This offered ample room for guests, great views and space for a remote office (Mauritius was still on the cards as his main working base). He proceeded to successfully secure a ground floor unit with a garden facing the communal gardens within the gracefully curving building. The next step was finding an interior designer. A friend whose taste he admired recommended Dawid Augustyn, the founder and managing director of Establishment. The two of them hit it off, and the planning began. Scroll down the gallery below (Photography: Henrique Wilding) to find out more about the appealing design: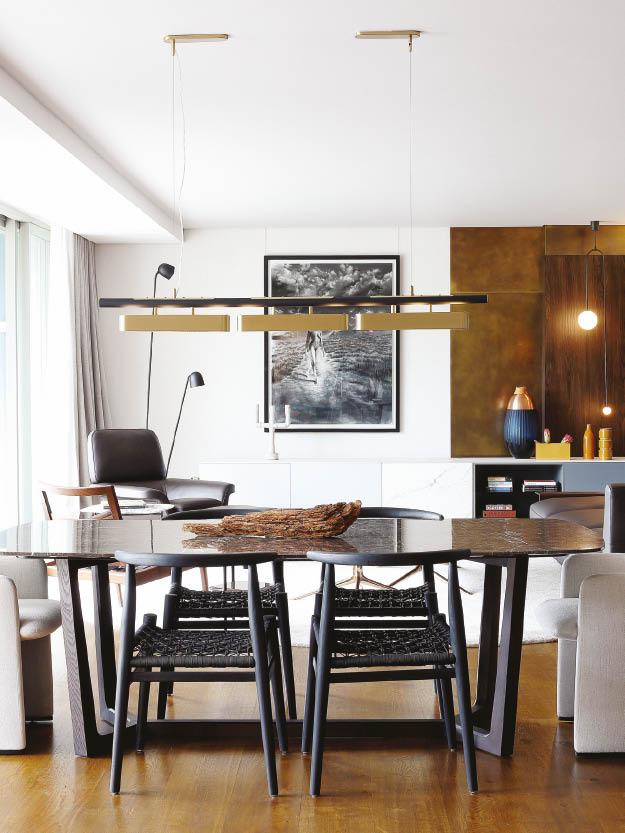 Possessing a passion for design, fashion, and art, the owner wanted his home to reflect his tastes and be a peaceful retreat to spend time alone as well as entertain on occasion. "As this was an off-plan purchase, the blank canvas enabled an opportunity to change the layout to better suit our client's needs," Dawid shares. "We decided to split the space into three zones; an open plan living and entertaining area, a guest wing, and a separate, private master suite."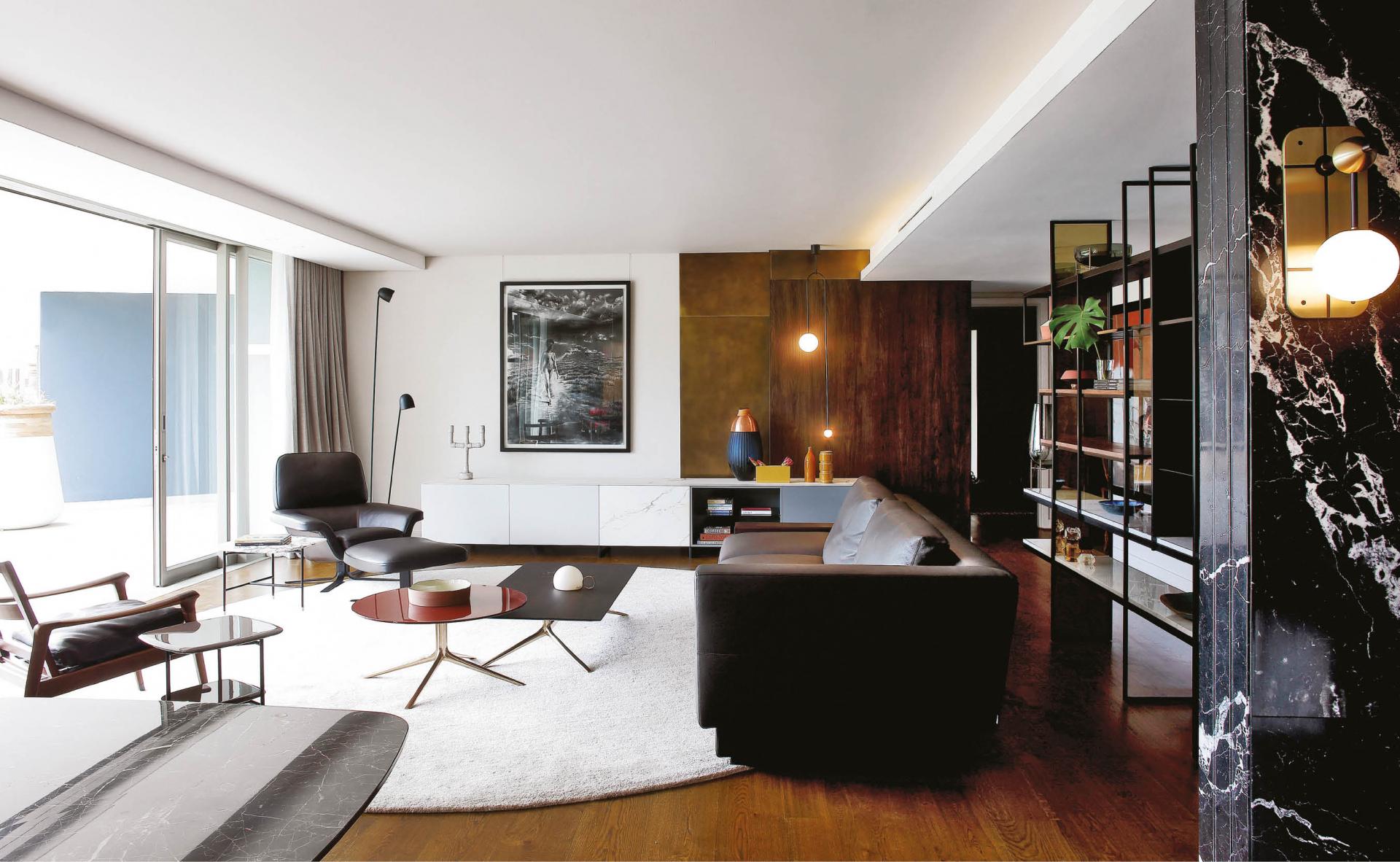 Dawid wanted the open plan kitchen, dining and living space, (the heart of the home), to flow from one area to the other without physical barriers, but to still have definition. "This we achieved by designing a custom room divider to create a new arrival hall, and a pause space before flowing into other areas." The transformation of an unwanted alcove into a wardrobe for shoes, coats, and hats on entry and additional storage for suitcases, keeps the place free from unnecessary clutter.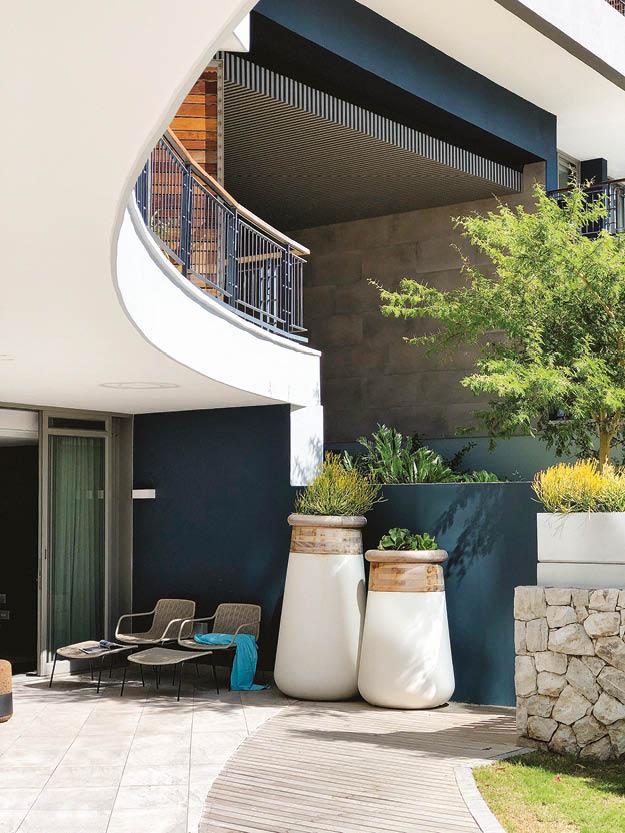 Upon entering the living area, a feeling of spaciousness, light, and calm pervades. A clean-lined urban, modern aesthetic with a nuanced colour palette and contemporary Italian furniture conveys a masculine edge of style and sophistication. The owner's art and accessories add layers, warmth, as well as pops of colour and interest to enliven the space. The sitting area is anchored by a large round rug with a Walter Knoll sofa. A pair of Giorgetti armchairs, alongside coffee tables from Poliform and Meridiani, form an elegant yet comfortable environment for the homeowner and guests to mingle and relax.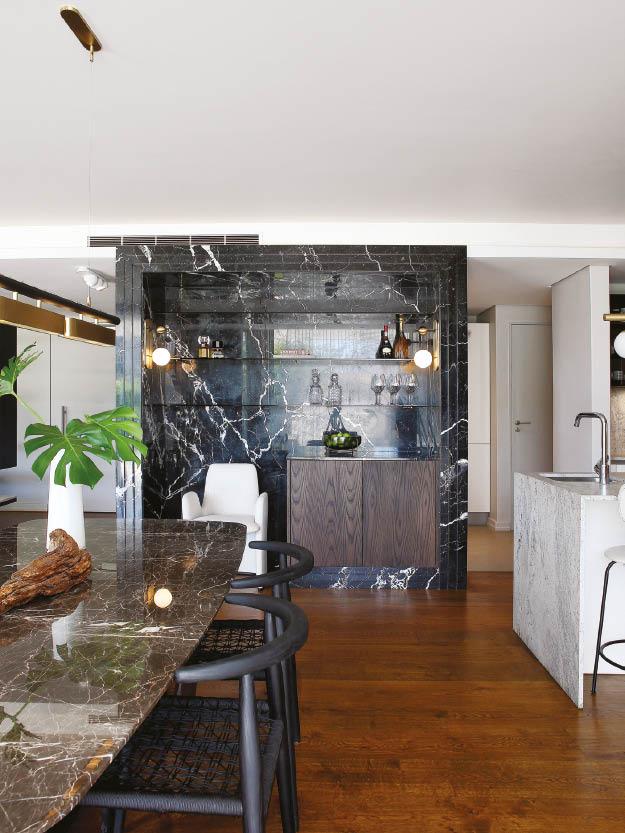 Wooden floors throughout the home are finished in a bespoke blend of oils to achieve a rich tone that adds continuity and flow. The shell has been purposely left neutral for the beautifully clad accent walls in timber, marble, and brass paneling to shine, while the owner's art collection adds resonance and impact to the surroundings.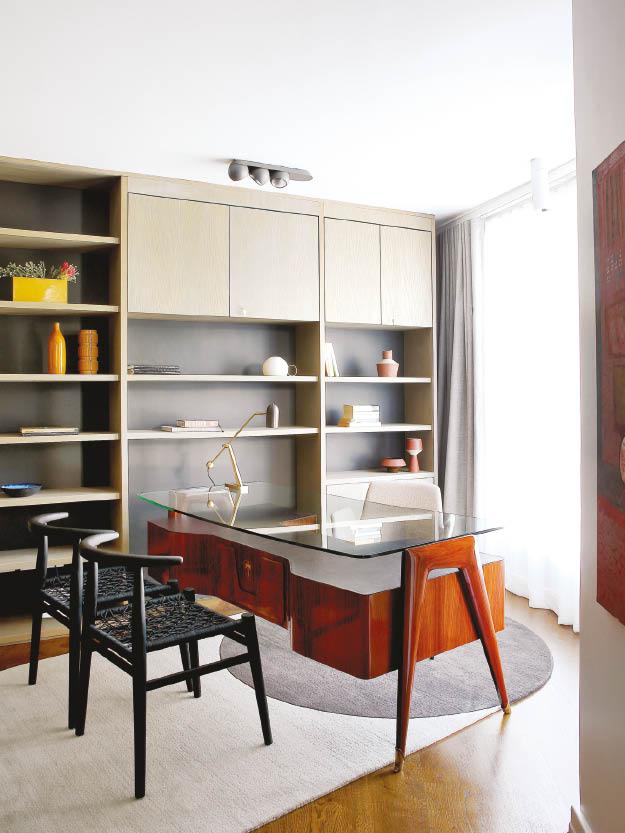 The homeowner's study was designed to double as a television room as well as a library, equipped with a coffee station and drinks fridge. The piece de resistance is the 1950 Vittorio Dassi Rosewood vintage desk from Italy, that sits atop a bespoke rug. A small sofa from Minotti, an armchair from local company OKHA, a custom designed television unit from Establishment and a coffee table cluster complete the look.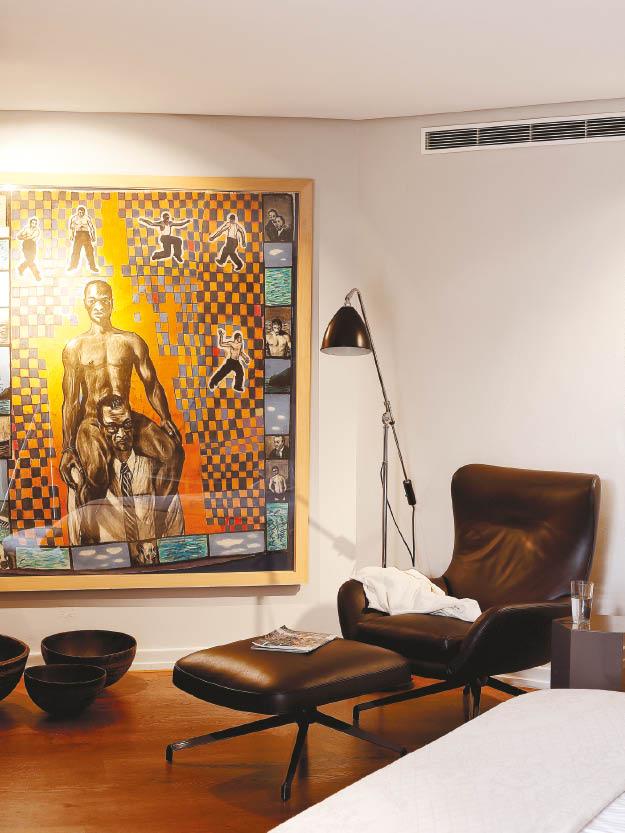 It was of prime importance that the homeowner has a peaceful sanctuary to retreat to. Thus the designers ensured to create a space of pure relaxation in the master bedroom – a stunning Poliform bed, a Minotti chair with the luxuriously fitted bathroom leads to the bespoke dressing room. An artwork from Dorp Street Gallery completes the look, of which the owner comments, "I immediately fell in love with this image of a man in a tie helping a bare chested man. It made me think of business and capitalism, in helping someone less fortunate – it was compelling and somewhat hopeful."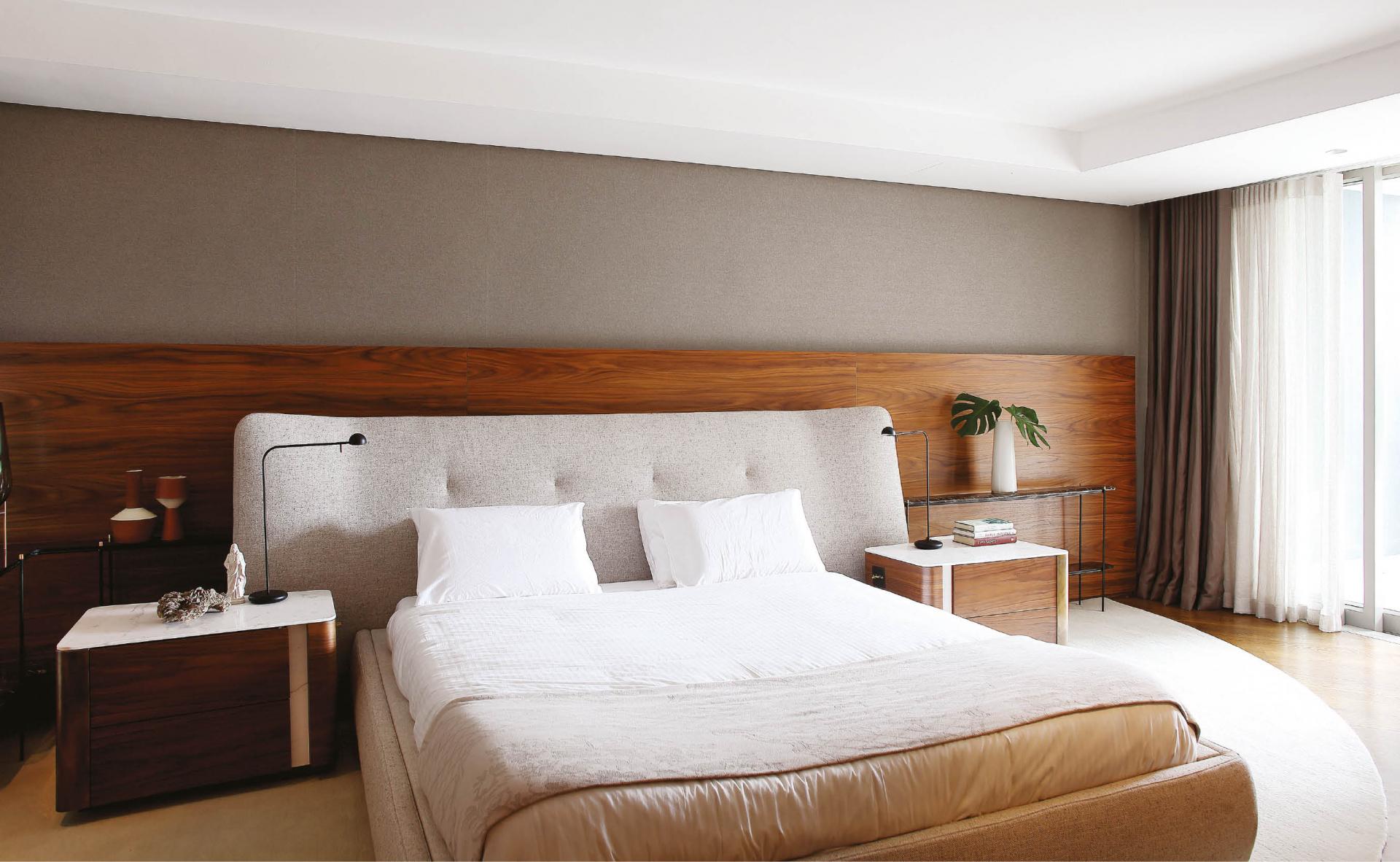 The bedroom opens to a covered terrace and the garden beyond, creating both a visual and physical connection to the outdoors. The combination of the interior elements have created a calm haven, a space to entertain and a much loved home, where the homeowner can work remotely, while experiencing the art de vivre of his surroundings.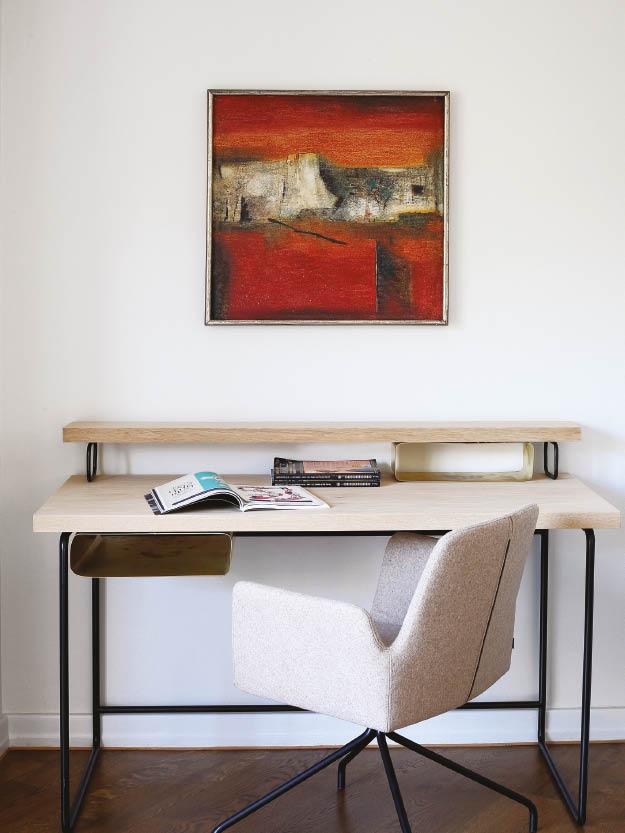 This stylish open-plan residence clearly integrates the homeowner's passion and taste in design, fashion and art, while light and calm pervades.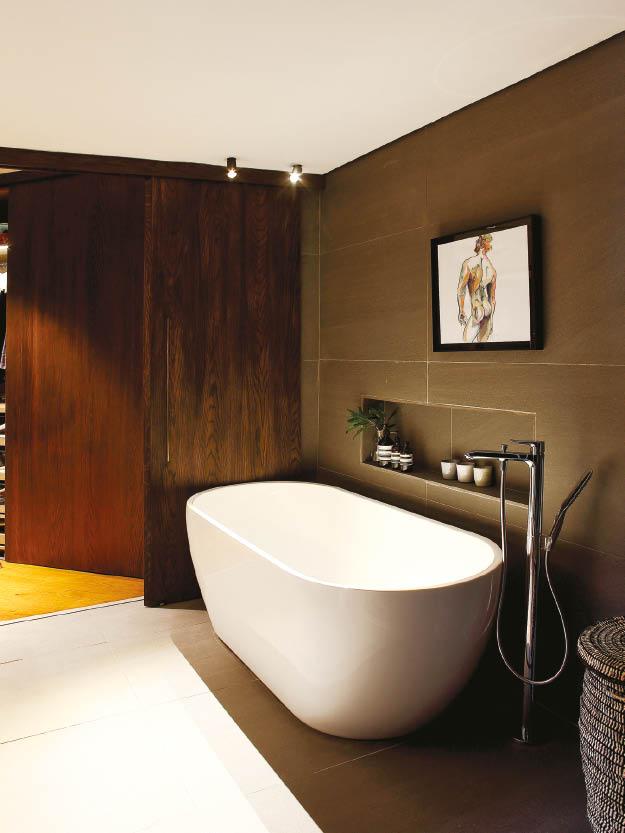 The soothing bathroom allows the homeowners to unwind and relax after a long busy day.