Tai O fishing village is one of the few remaining and the most authentic example of Southern China's old fishing life. The stilt houses [pang uk] date back to the Ming Dynasty when it was once a prosperous fishing economy with hundreds of fishing boats, and one of Hong Kong's most important fishing ports. With a population of 30,000, it was also once the largest village on Lantau. Today there are only 2,000 residents remaining. This enchanting world lies on an islet on the south-west side of Lantau Island, where the Tai O River splits before flowing into the sea.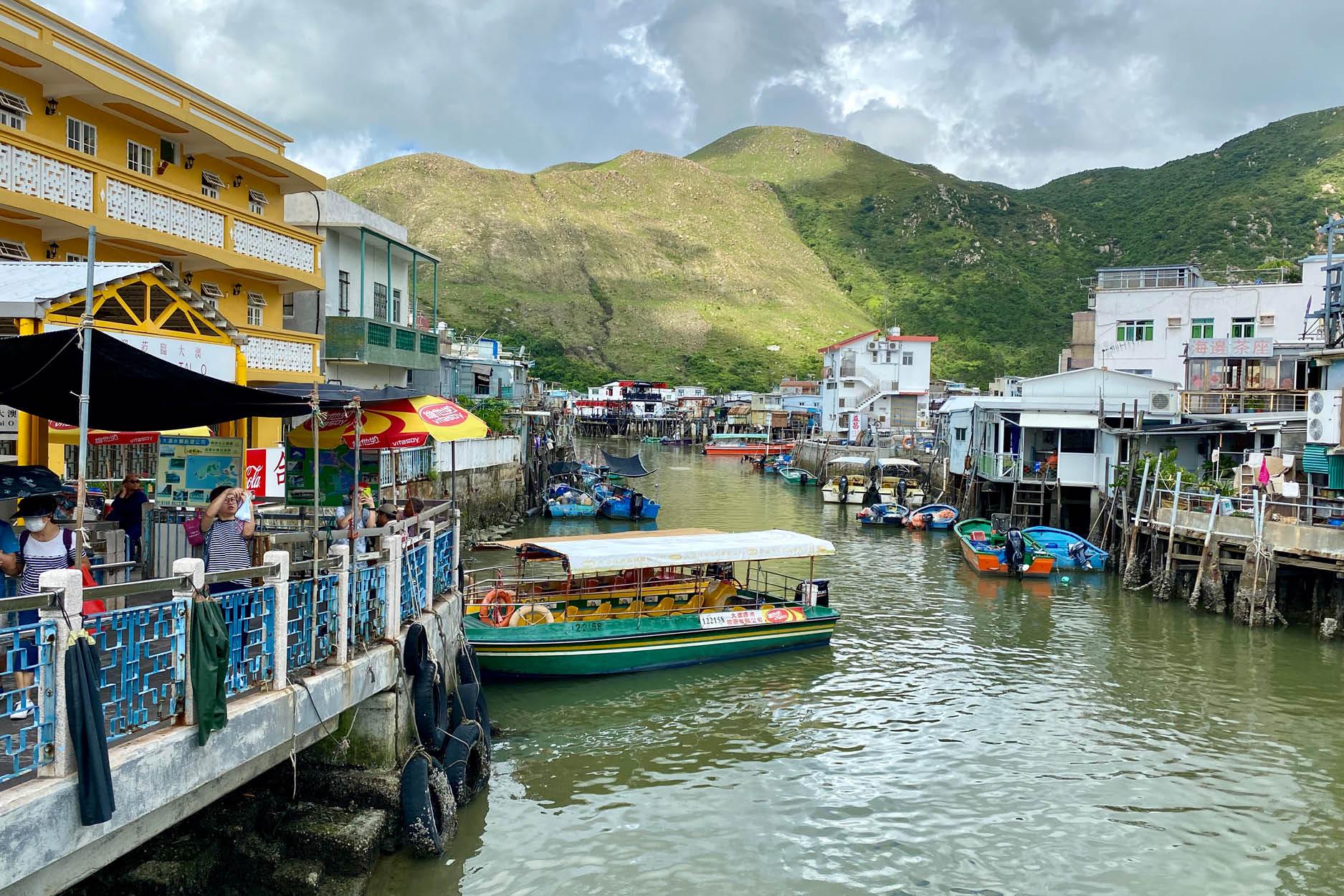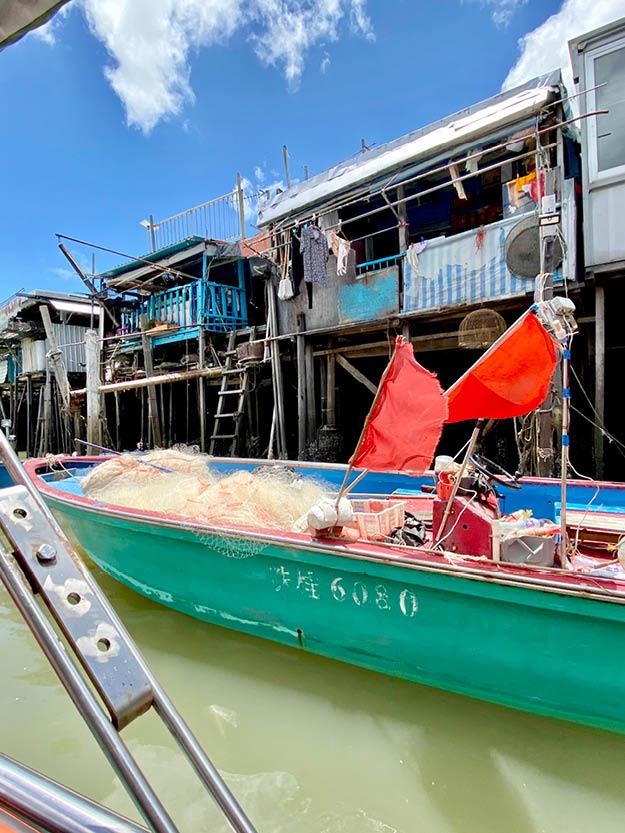 For many years the village was accessed by a manually operated drawbridge and a rope-drawn 'ferry'. This was replaced by the Tai Chung Bridge in 1996 and is one of the best spots to see both sides of the stilt houses. It's raised each year for the Dragon Boat Festival. From here, you can take the 20-minute boat trip around the stilt village, and out into the harbour and open seas to view the beautiful cliffs and rock formations of Lantau's coastline. If you're in luck, you might even spot an elusive pink dolphin. As of 2018, you can also see the impressive Hong Kong Zhuhai Macau Bridge - the world's longest sea-crossing. It spans 55km and connects Hong Kong to Macau and to the mainland city of Zhuhai. To allow ships passage, a 6.7km section in the middle dips into an undersea tunnel that runs between two artificial islands. Outdoor enthusiasts can hire a kayak for your own tour.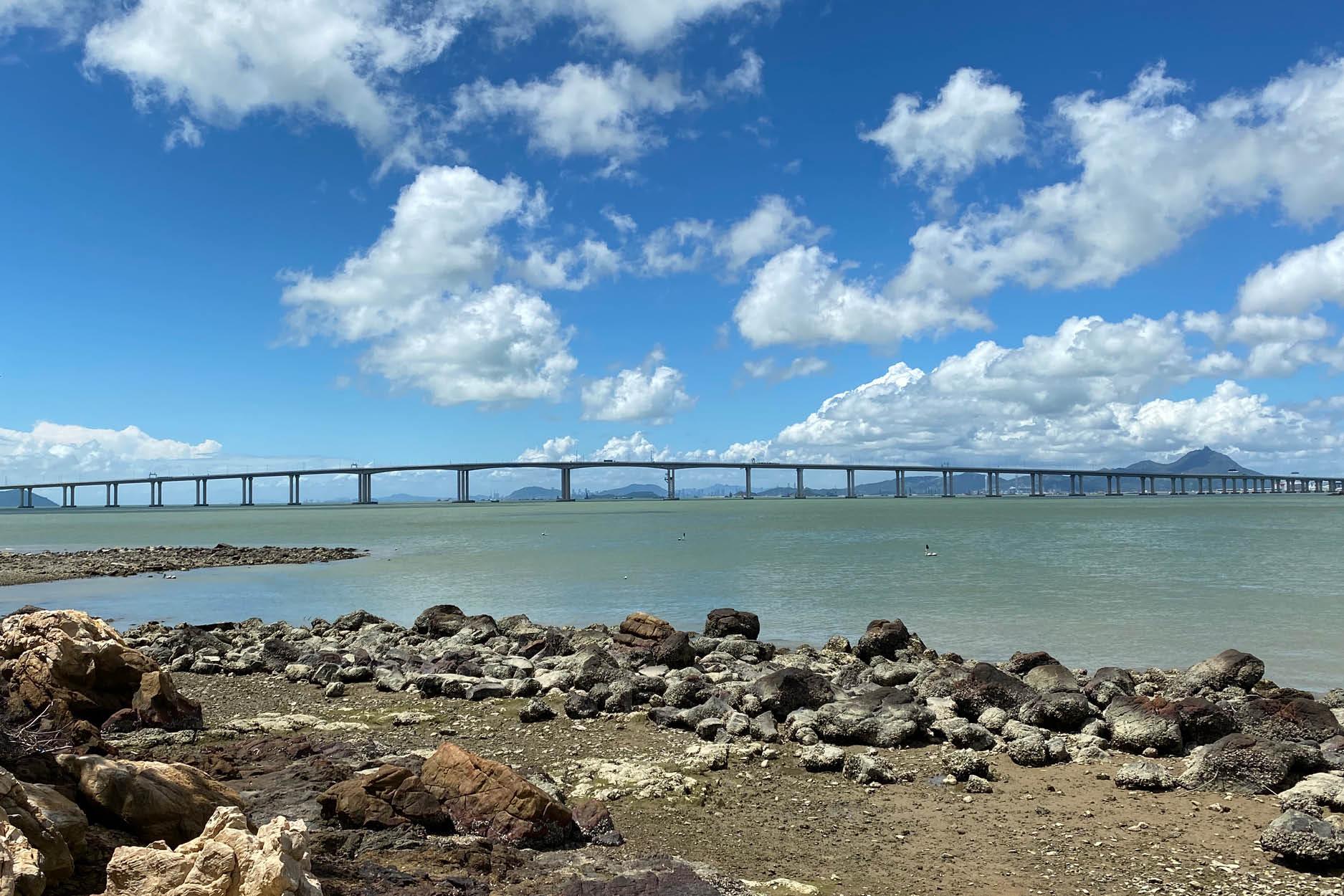 Strolling the labyrinthine alleyways of quaint and picturesque stilt houses - their balconies a riot of colours and overflowing with plants - is a joy. Sun Ki Street's red bridge is another great viewing point. Pick up some souvenirs and tasty seafood snacks on Kat Hing Street [Market Street] lined with dried salted fish stores with garlands of hanging fish maw (dried fish bladders) and rows of the renowned Tai O shrimp paste. You can see (and smell) them making the paste on the way to the Tai O Hotel. The shrimp meat is ground with salt and fermented in covered plastic drums, before being spread out on bamboo trays to dry in the sun.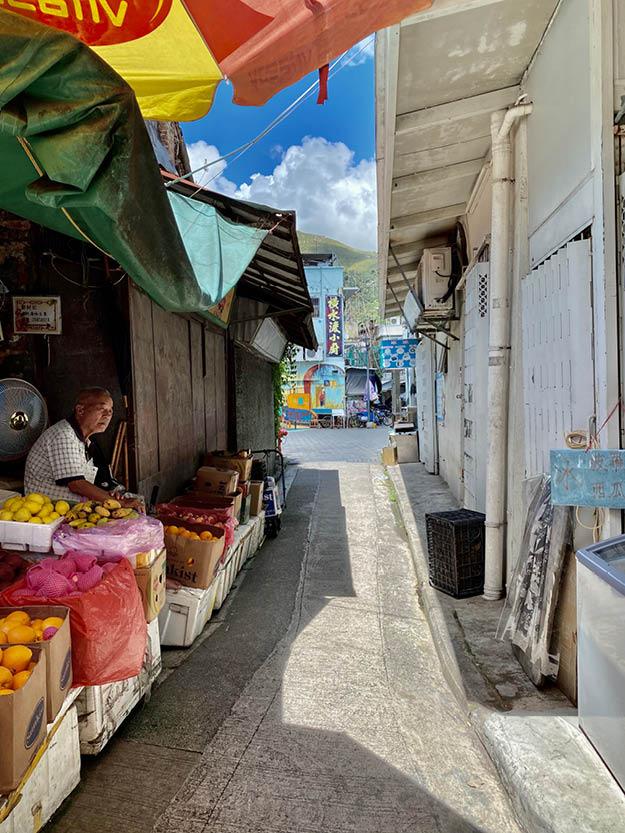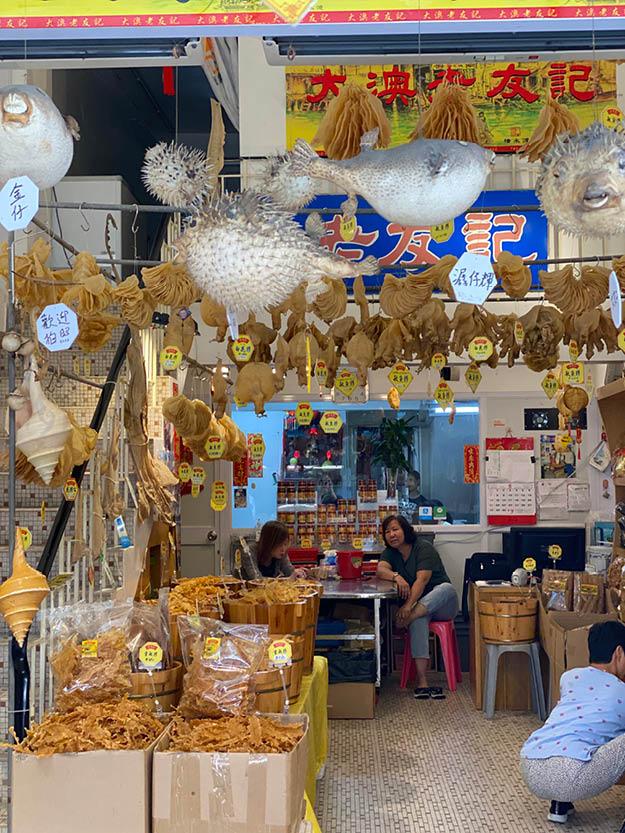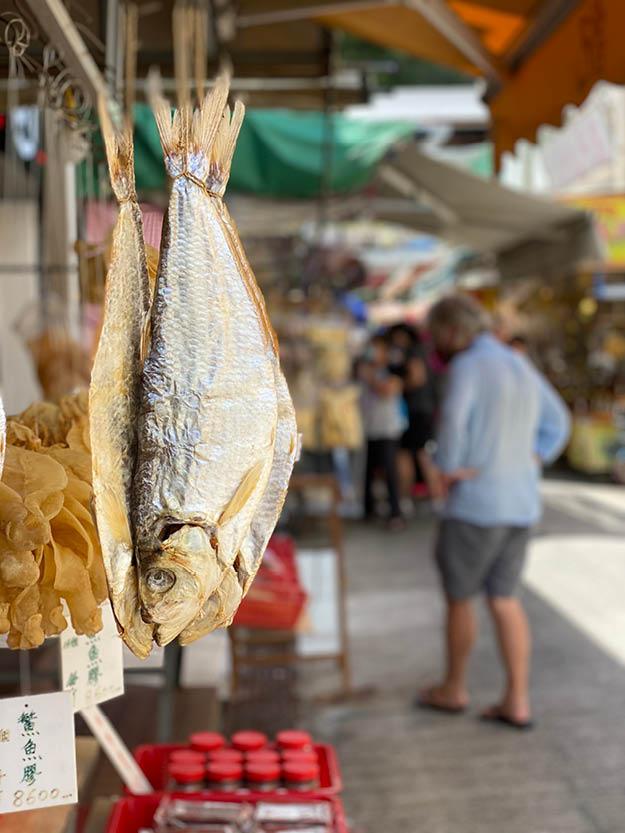 Popular village snacks to try include waffles from Tai O Egg Waffle Uncle, expertly made over a traditional charcoal stove, as well as Tai O Bakery's delicious donuts, and the pork pizza roll from Husband. For a hipster vibe, head to Solo Cafe for coffee and tiramisu on the terrace overlooking the river, and the Triple Lanterns Cafe opposite - another lovely cafe with an outdoor deck and a greatstory.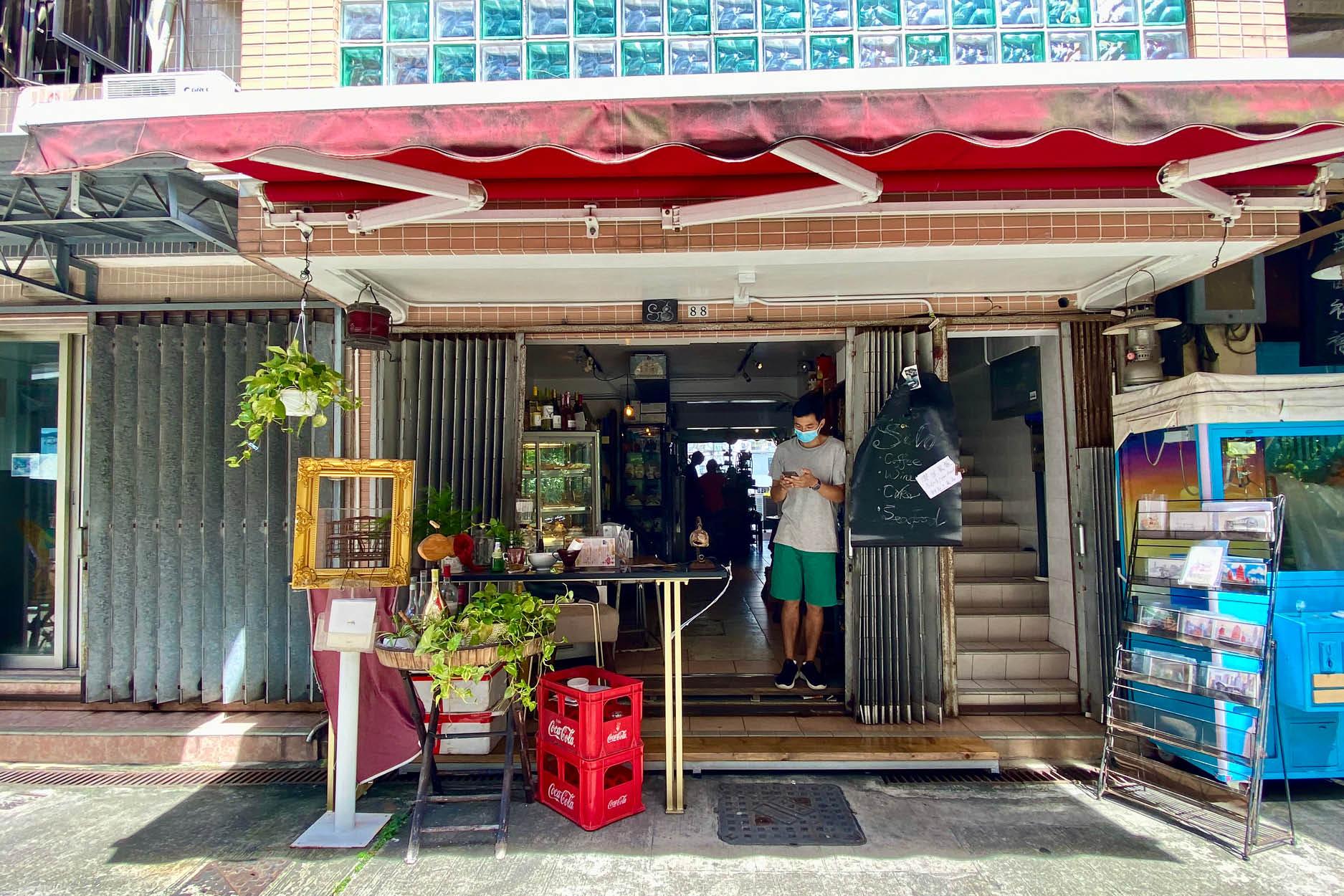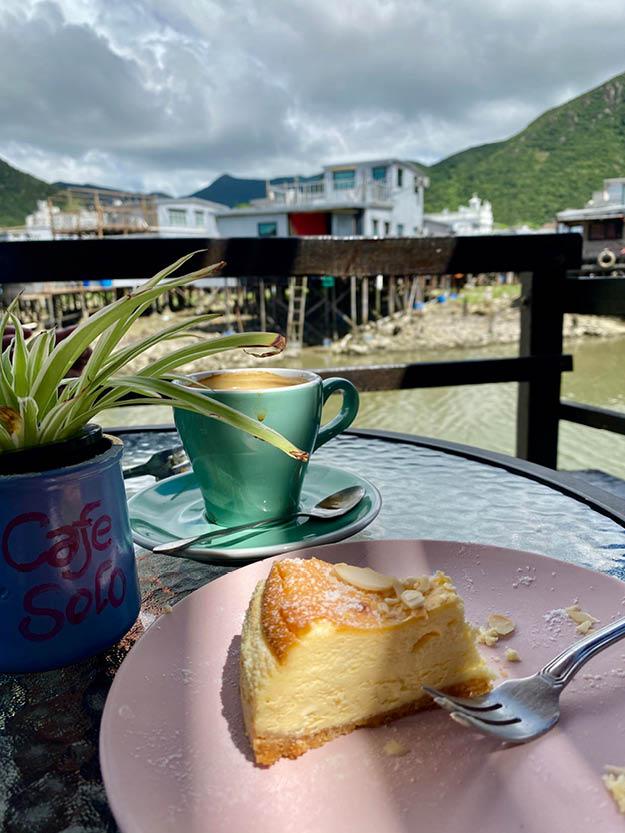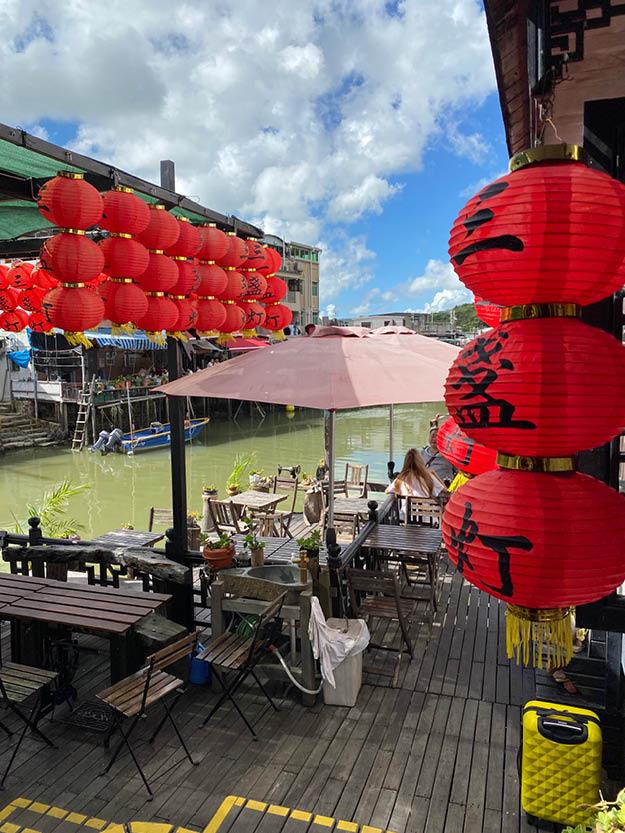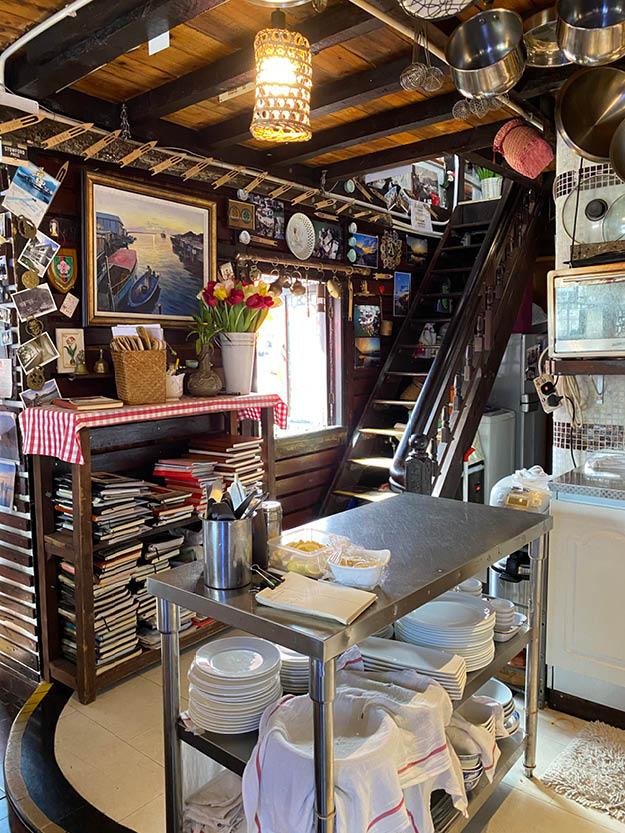 Earth.er shop is where Benny the owner designs products made from environmentally friendly materials that support local crafts and skills.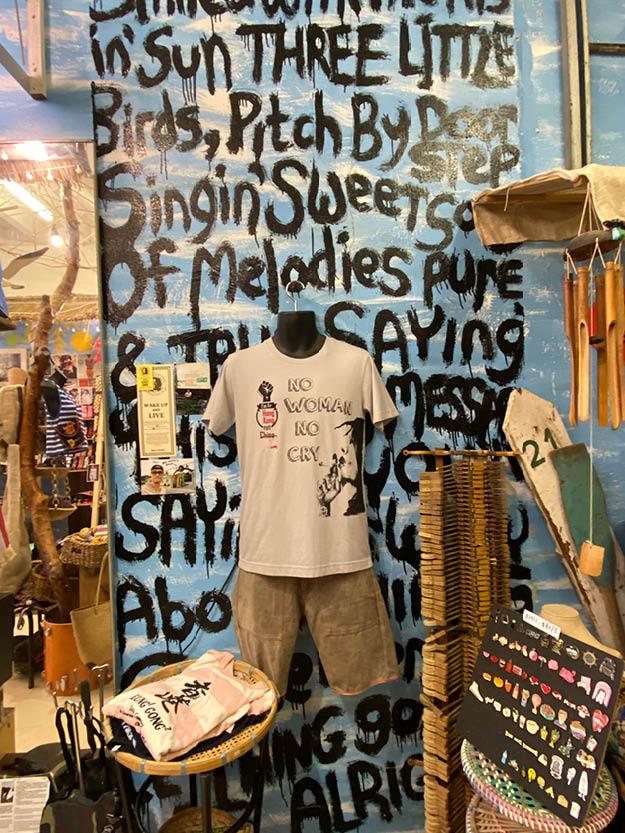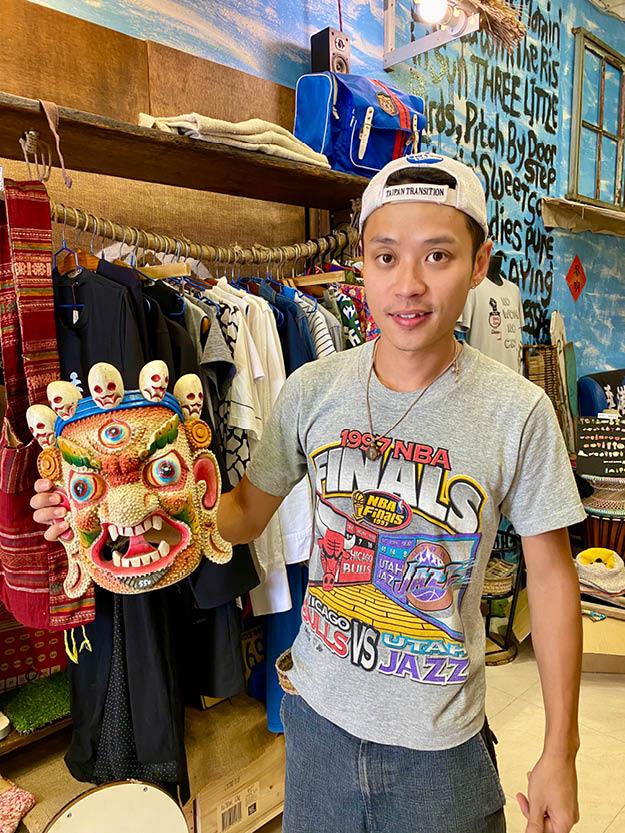 Tai O is crisscrossed with hiking trails - there is a short hiking path behind the village up the hill to the Fu Shan Viewing Point with beautiful views of the South China Sea, and the Hong Kong-Macau bridge. Man Cheung Po, Shui Lo Cho, and Lung Tsai Ng, Tai O Infinity Pool, and waterfalls are just a short hike from the village with beautiful views of the Yi O Ba. There are also several temples to visit - Hung Shing Temple [1746], Yeung Hau Temple [1699], Kwai Tan Temple [1741], Tin Hau Temples, Kwan Tai [1772], and San Tsuen Tin Hau [1772], and Lung Ngam Monastery [1929].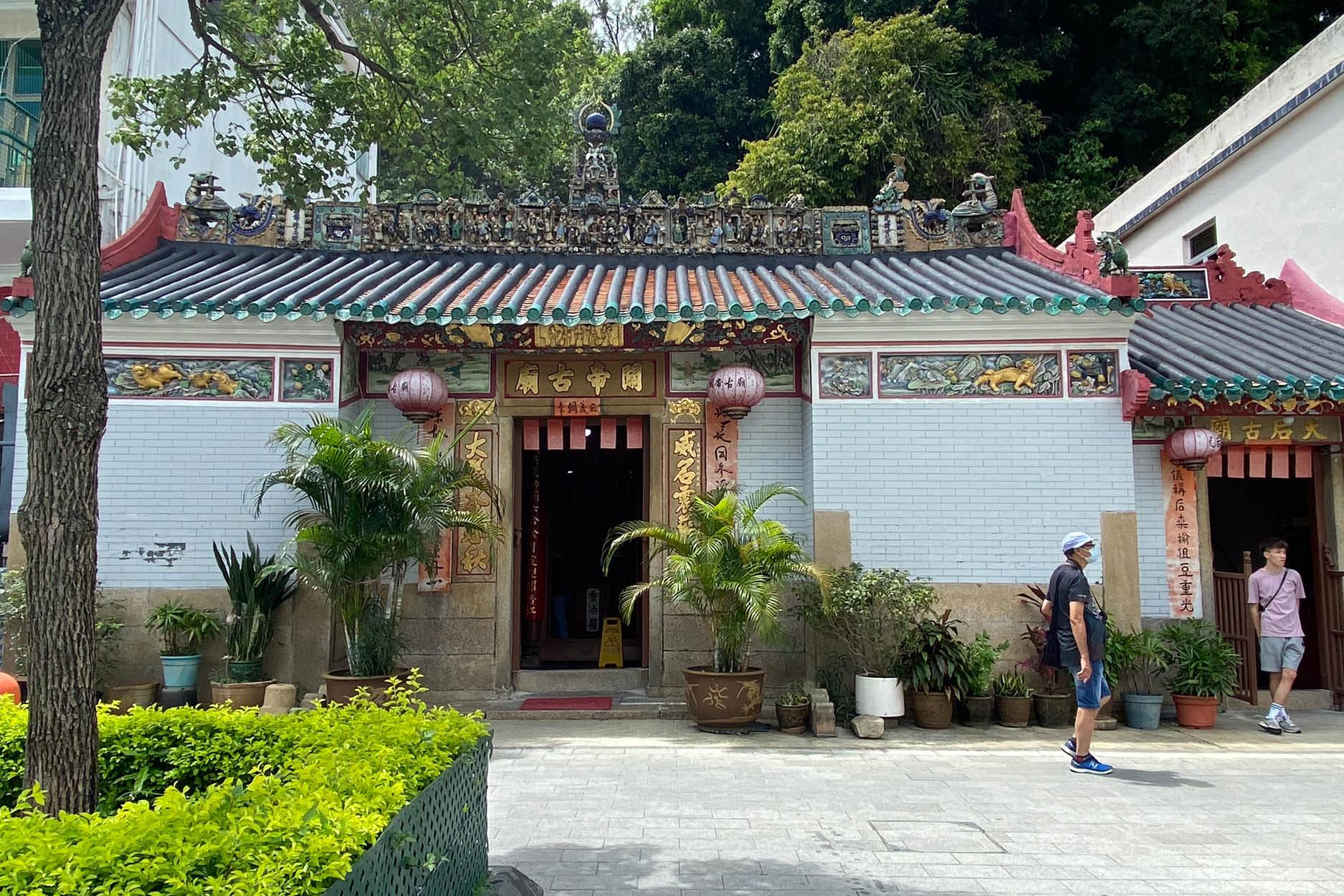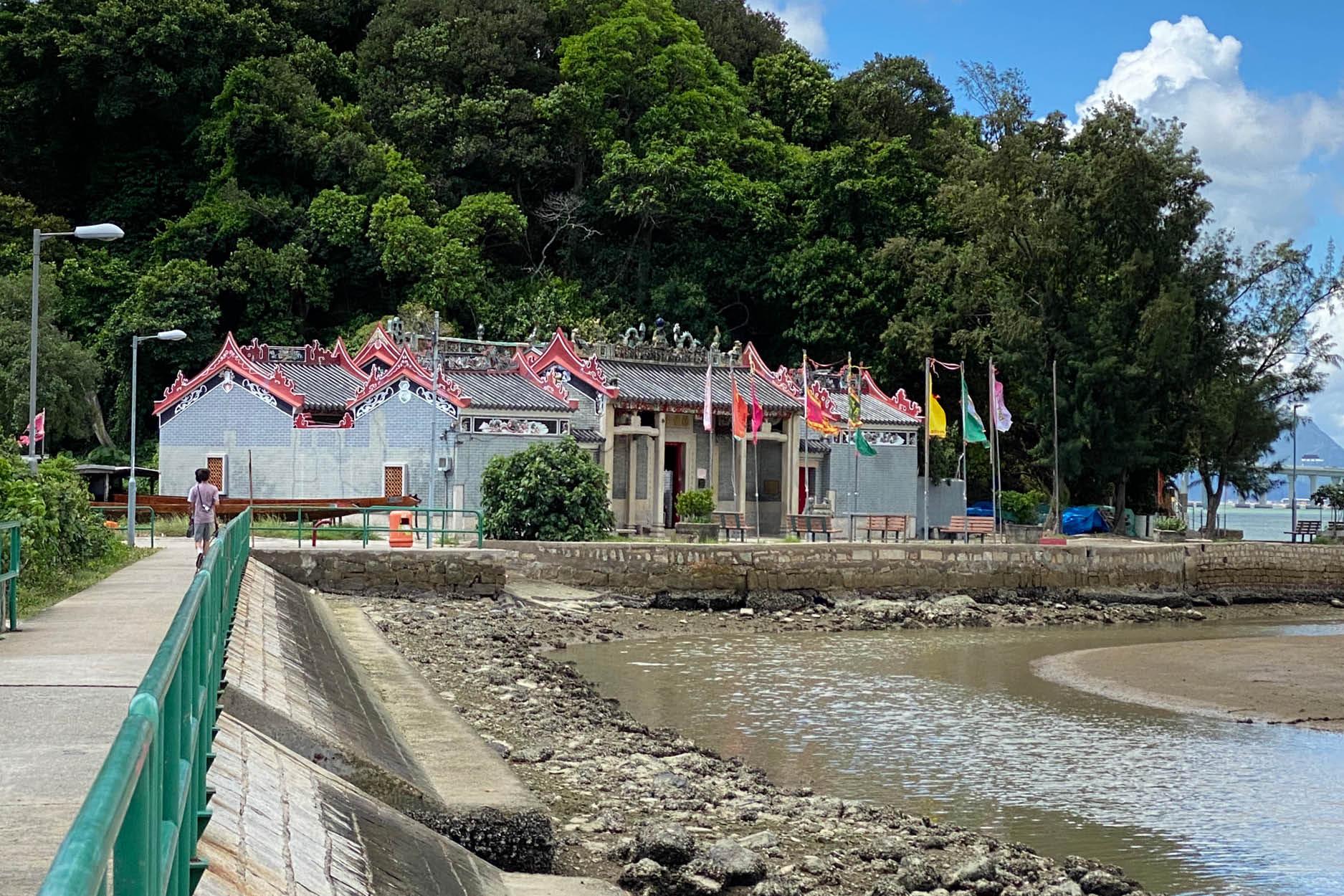 Sleep Over
The Tai O Heritage Hotel is a former police station on a small hill next to the Tai O Ferry Pier that was converted into a hotel in 2012. There are nine colonial-style rooms and suites with sea views and a roof-top restaurant. It's colonial charm and solitude makes for a relaxing weekend. It's a 30 - 40 minute walk from the village and the best place for admiring the sunset.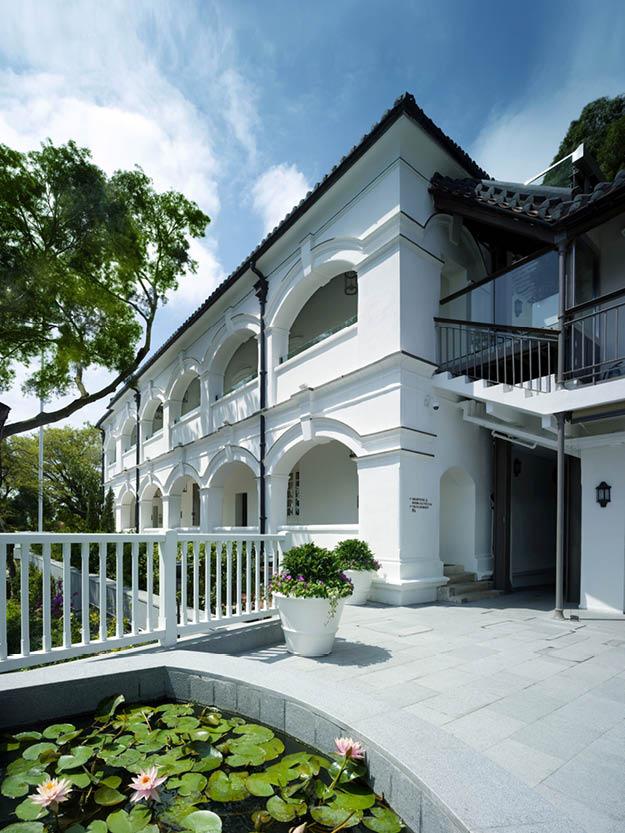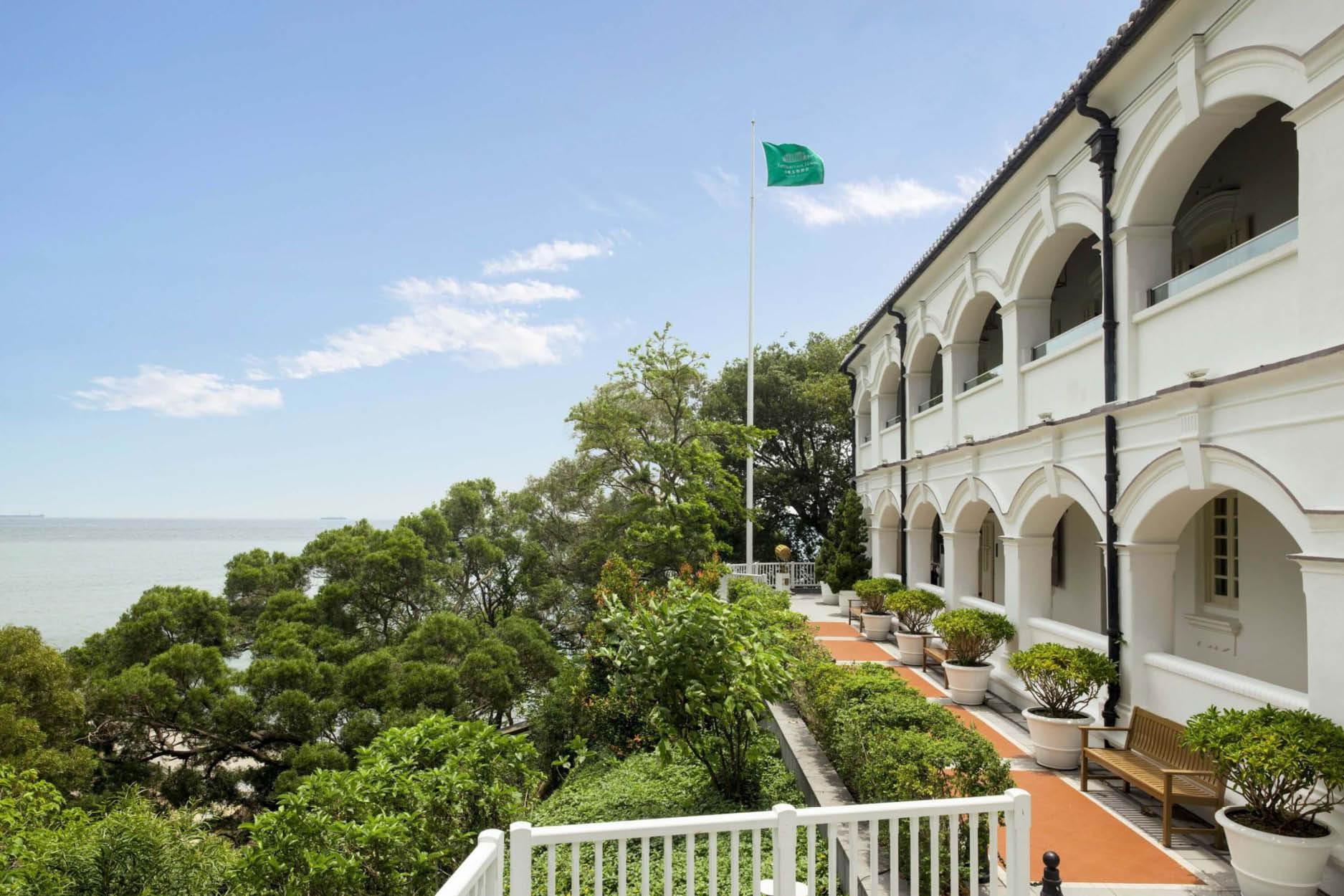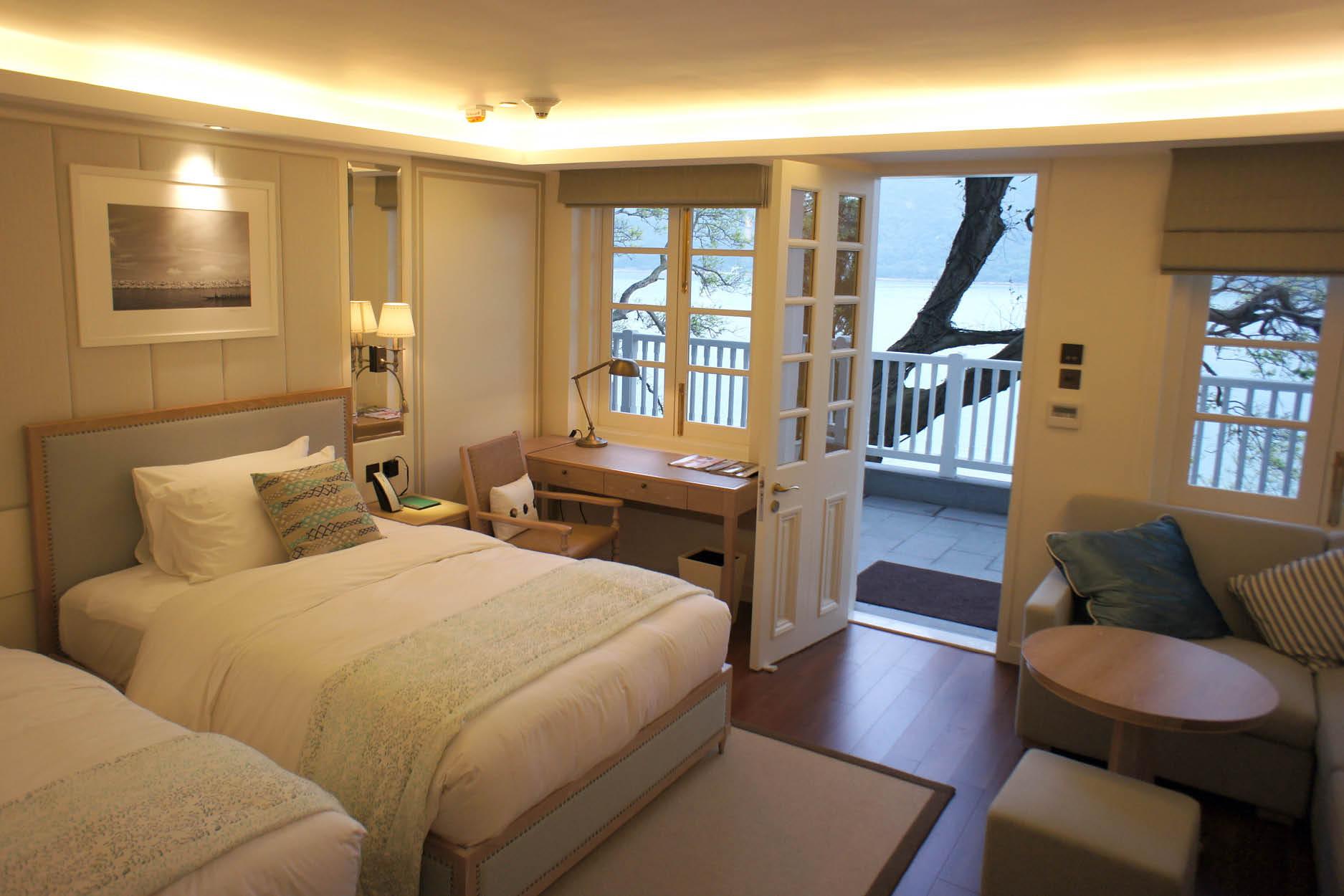 ***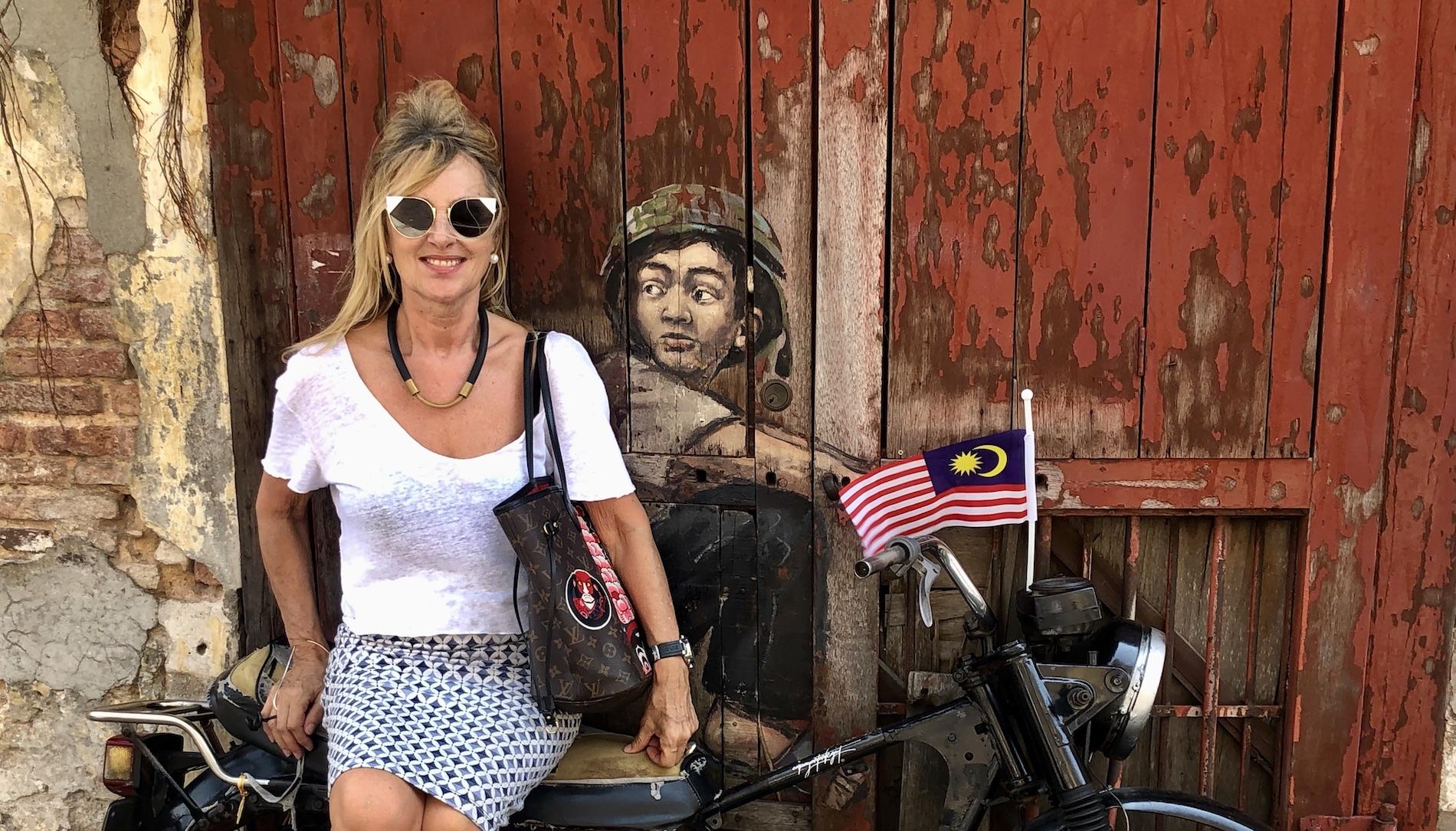 Anji Connell is an interior architect, garden designer and self-proclaimed nomad who regularly writes about art, design, lifestyle and travel from her globe-trotting adventures. Known for her bubbly persona and even more exuberant sense of style, Anji's portfolio spans everything from interior styling to furniture and landscape design for some of the world's most beautiful spaces. For now, you will find her @anjiconnell_acidplus and anjiconnellinteriordesign.com bingeing on future travel plans from her designer chair.