Peng Chau meaning 'flat island,' has to be one of the coolest places in Hong Kong.
This small and charming island is packed with so much history, beauty, and wild natural scenery, that it's hard to believe this sleepy island was once a hive of industry in the '70s and '80s. It was a centre for Hong Kong's ceramics, matchsticks, and lime production, with eleven kilns in its heyday employing over 1000 workers.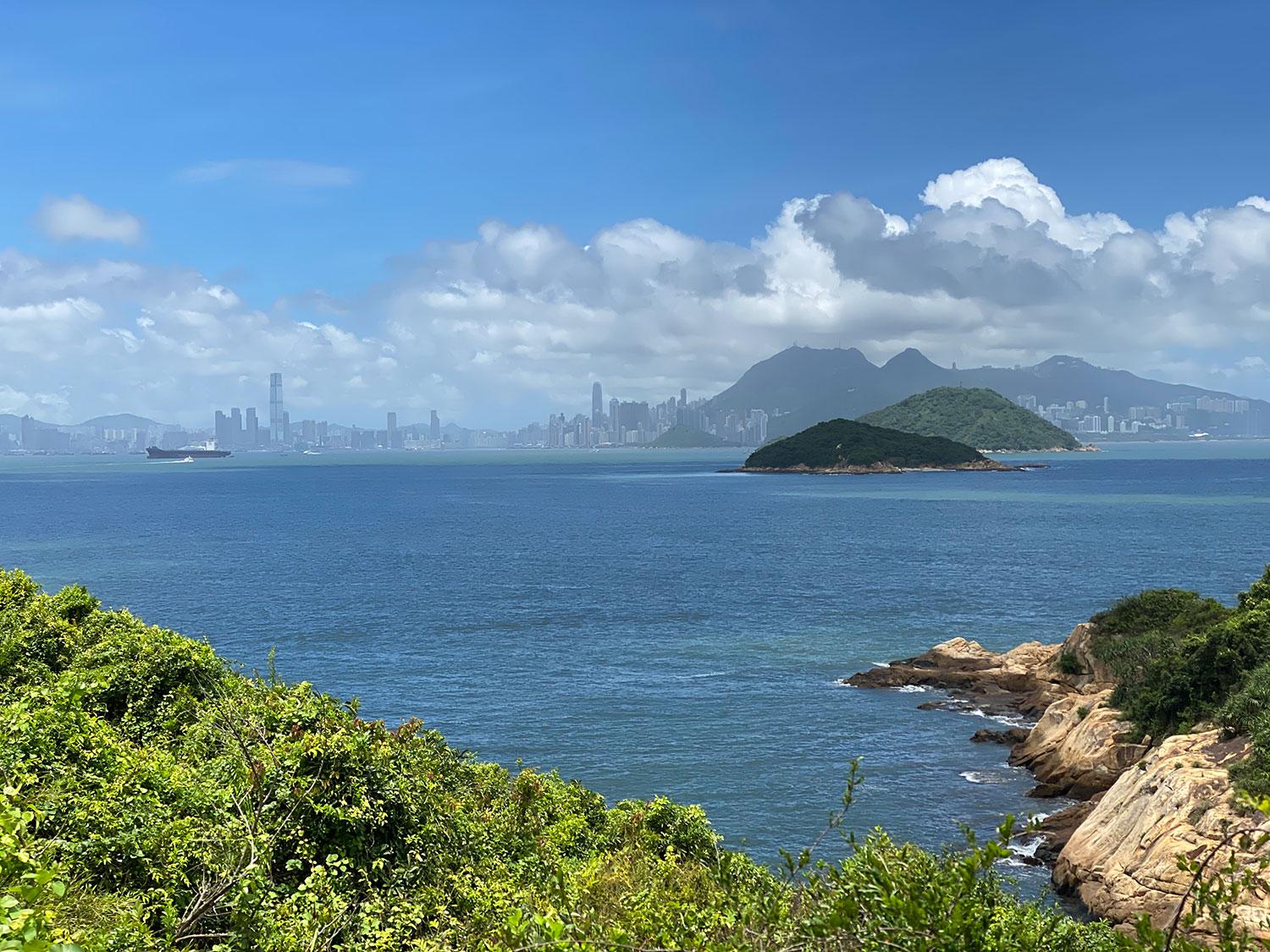 As you exit the ferry terminal, you will see the island elders leisurely whiling away the day under a banyan tree, offering a glimpse of life on this laid back island. With no cars, just bicycles, and small motorized carts strolling around, it is a very pleasant experience. Almost the entire island's population is squeezed into a few hundred meters from the ferry port and the waterfront. The rest of the island is green belt and natural seacoast bursting with biodiversity.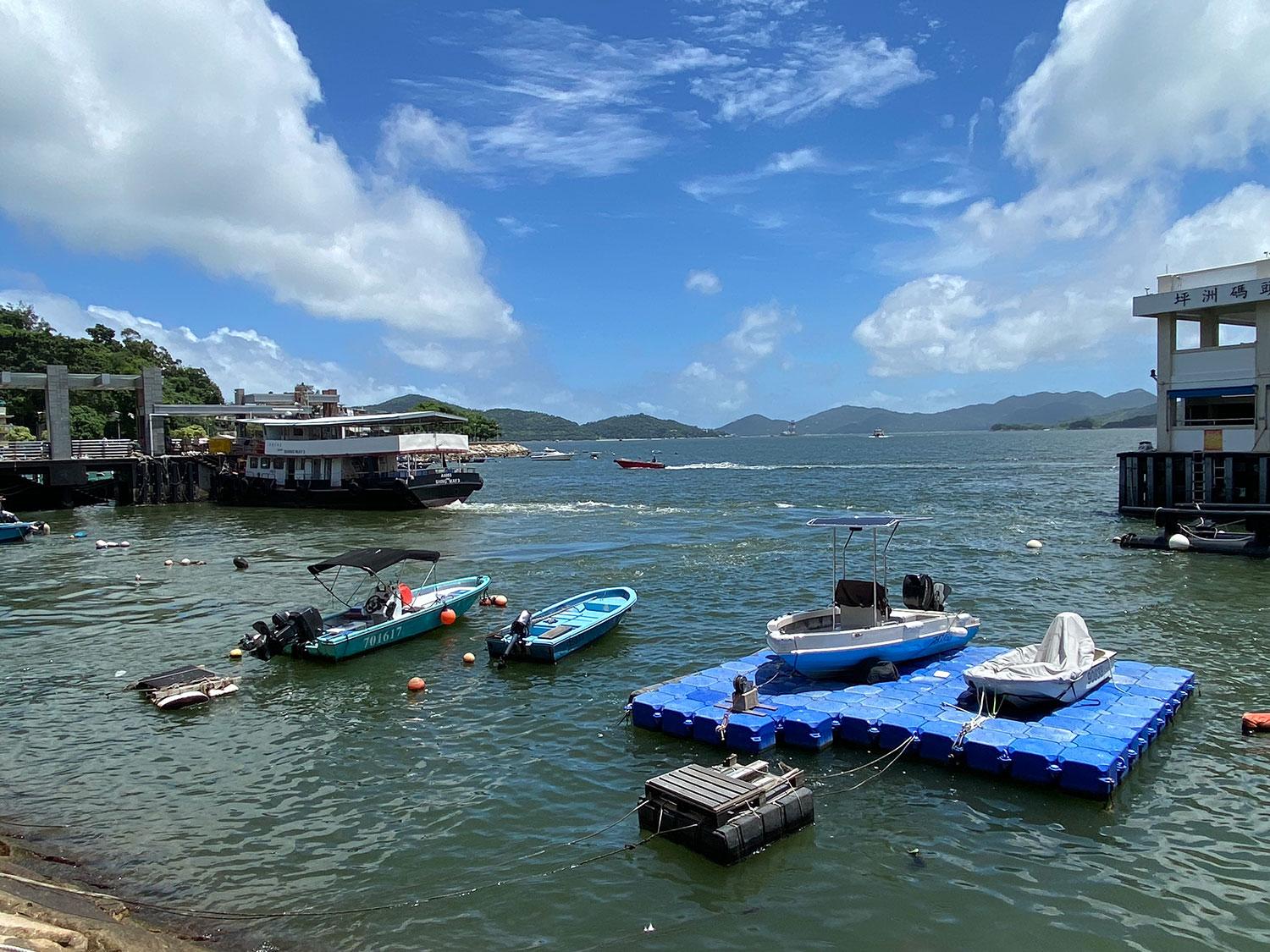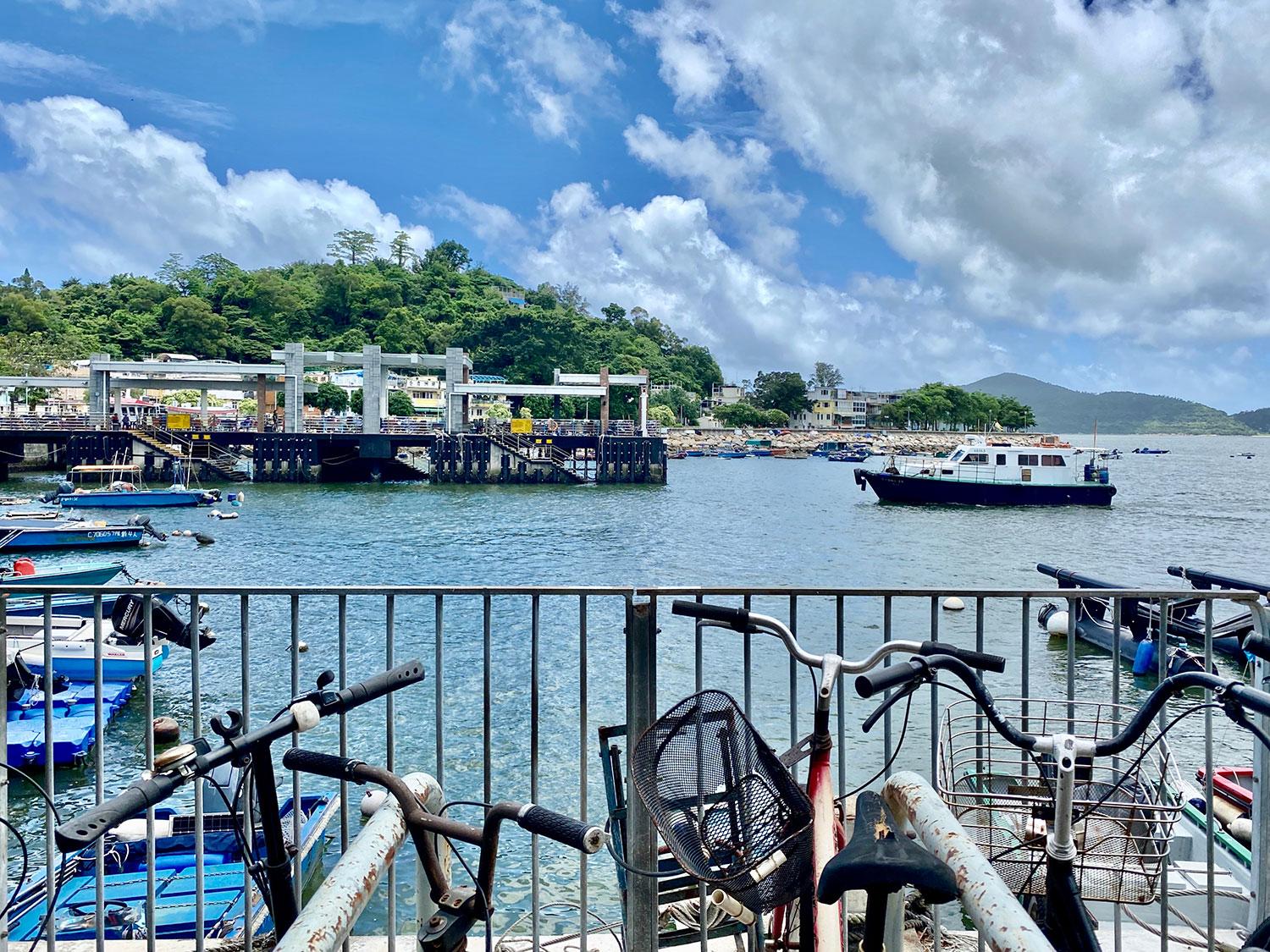 Peng Chau is a nature lovers paradise with diverse flora, (with many of its plants being used for traditional Chinese medicine), as well as many flowering plants, wildflowers, ferns, native and foreign species of trees, and cactus. Far from the pollution of the city, the island is a haven for over 50 species of birds, and hundreds of different kinds of insects, and rare lichens. Butterflies and bees flit between the wildflowers and fruit trees and dragonflies hover overhead. A stroll around the island takes just over one hour, and cycling is always a fun option – (check out PPC Yi Gaai Bike Rental).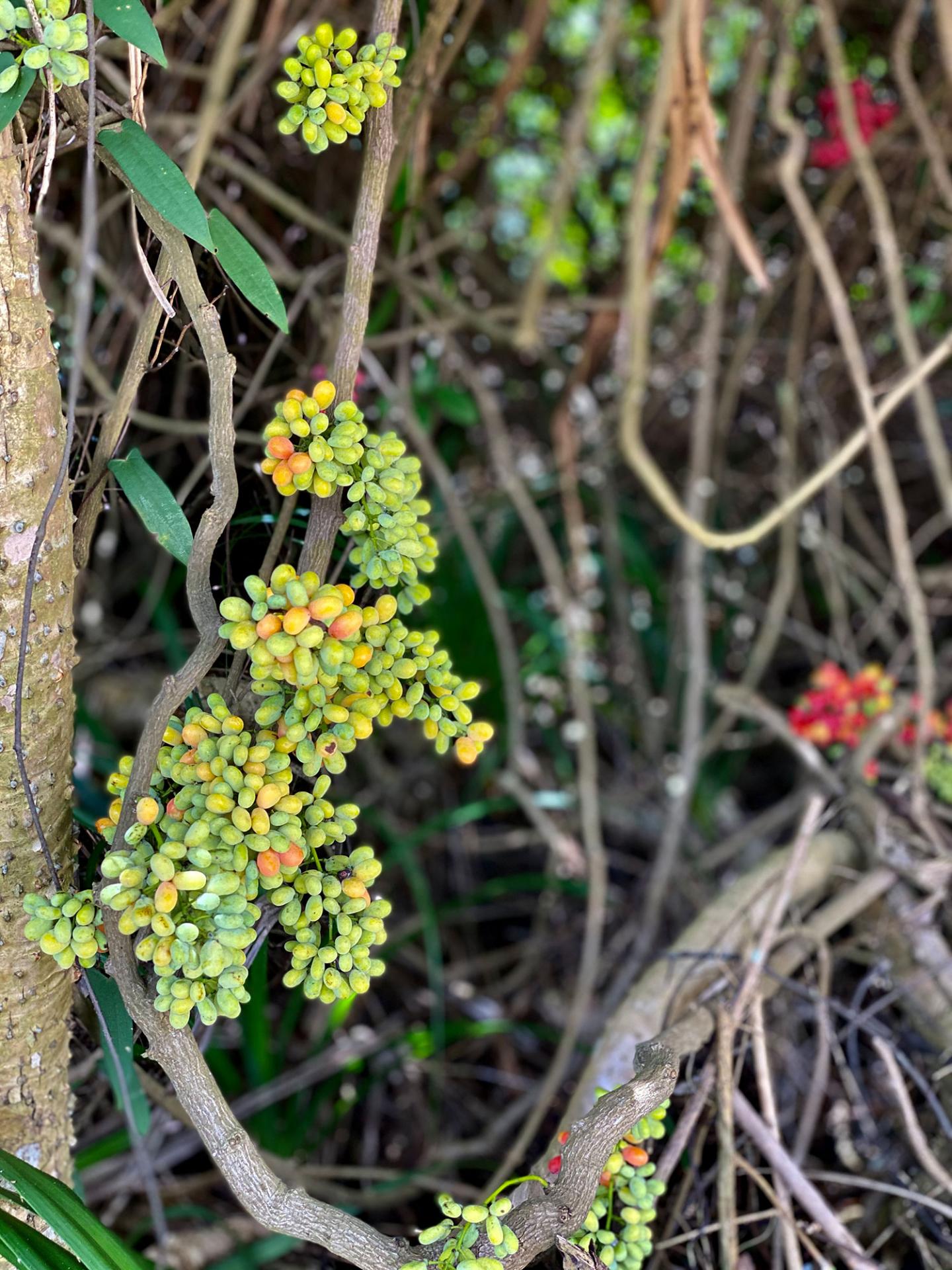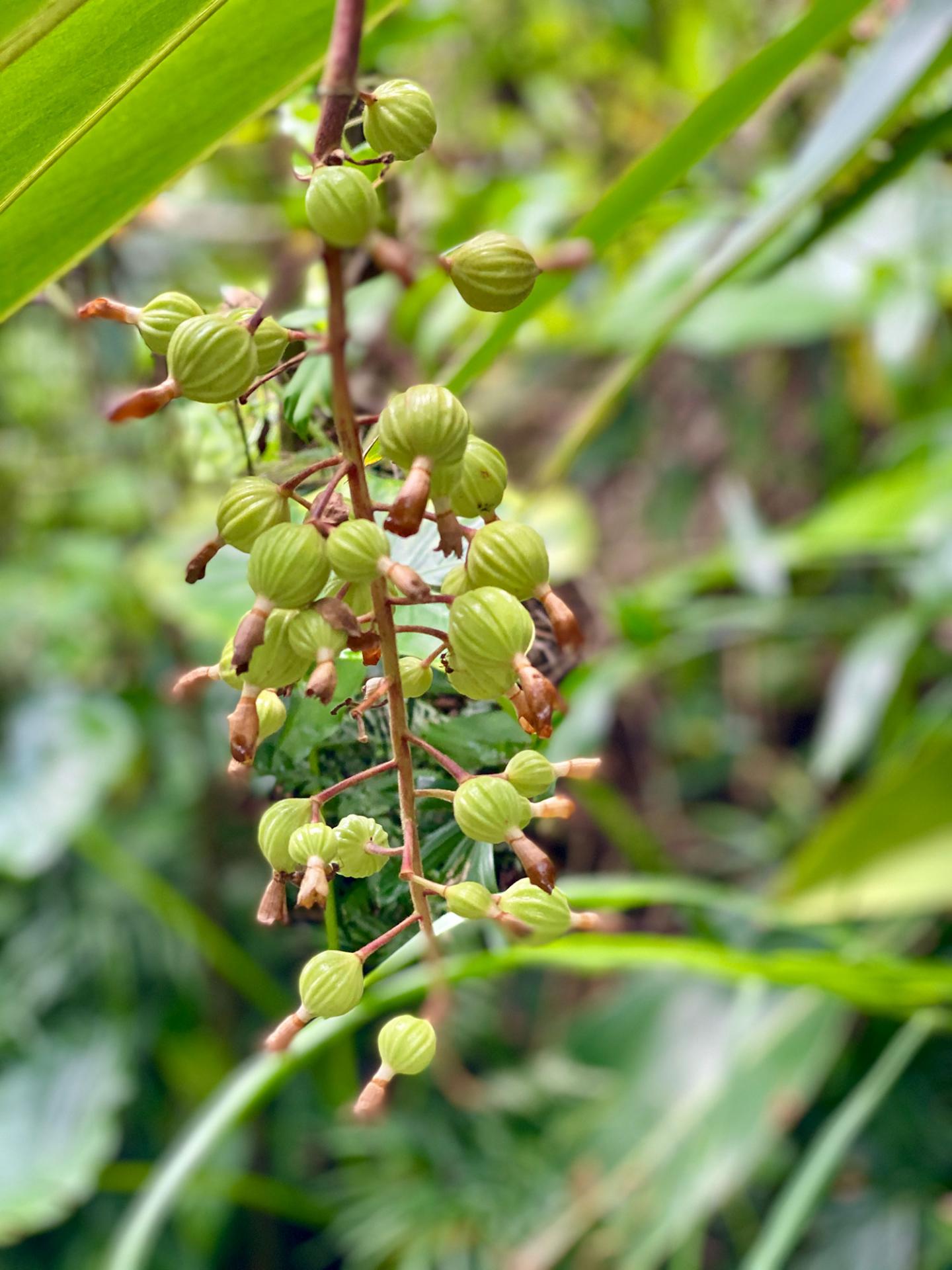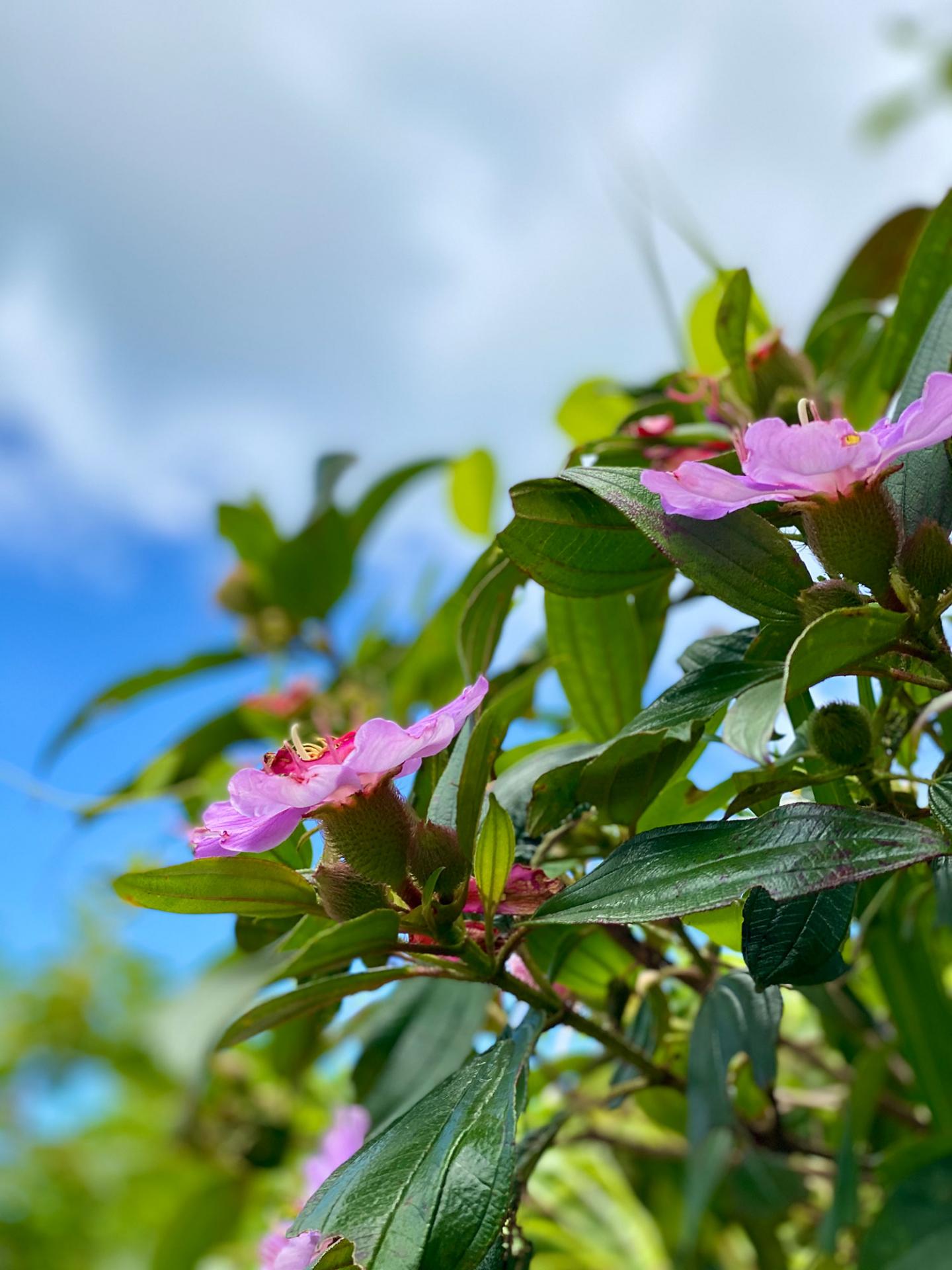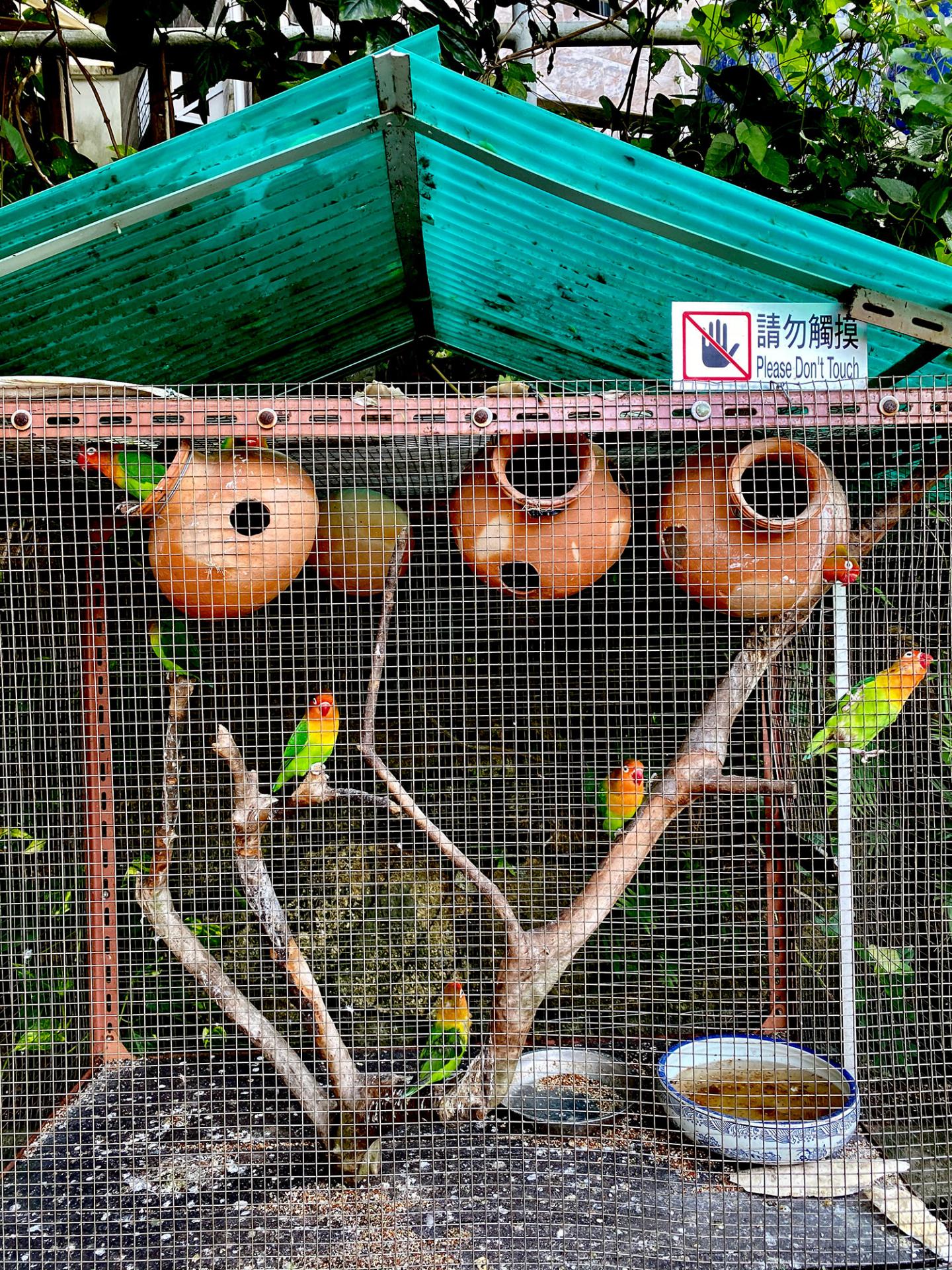 Follow the Peng Chau Family Walk to discover the island's treasures. On the left side of the island, there's a picturesque coastal route, as well a pathway into the heart of the island through a verdant jungle of organic farms bursting with banana, mango, lychee, and durian trees. Both routes take you to the Old Fisherman's Rock and the rugged, rocky northern coast with stunning views of Hong Kong Island's skyscrapers. The islands, one small peak, Finger Hill lies on the eastern side of the island with viewpoints looking over the waters of Tung Wan - the impressive Tsing Ma Bridge, Discovery Bay, Disneyland, Lamma Island, South Hong Kong Island, and across the Adamasta Channel towards Cheung Chau.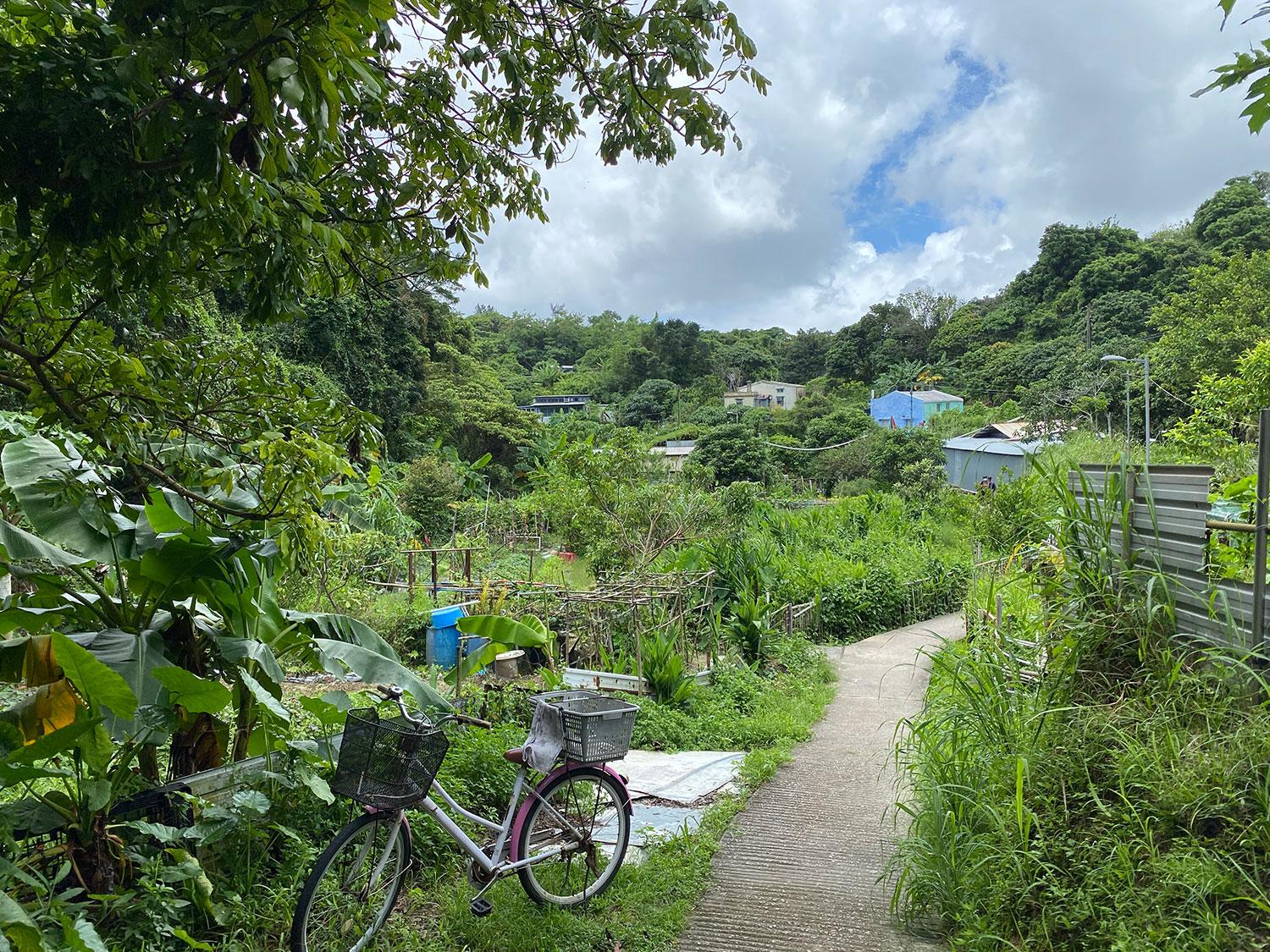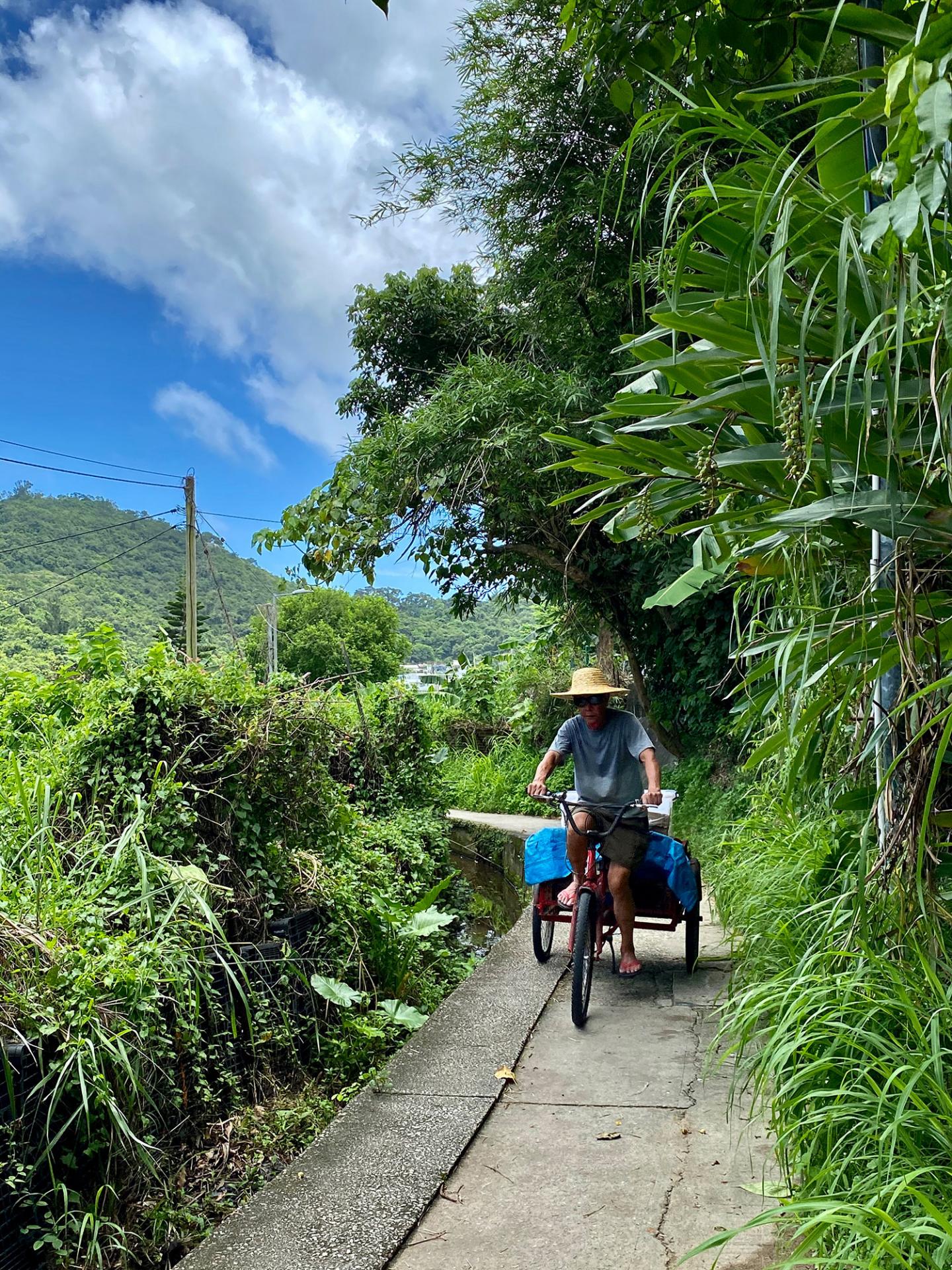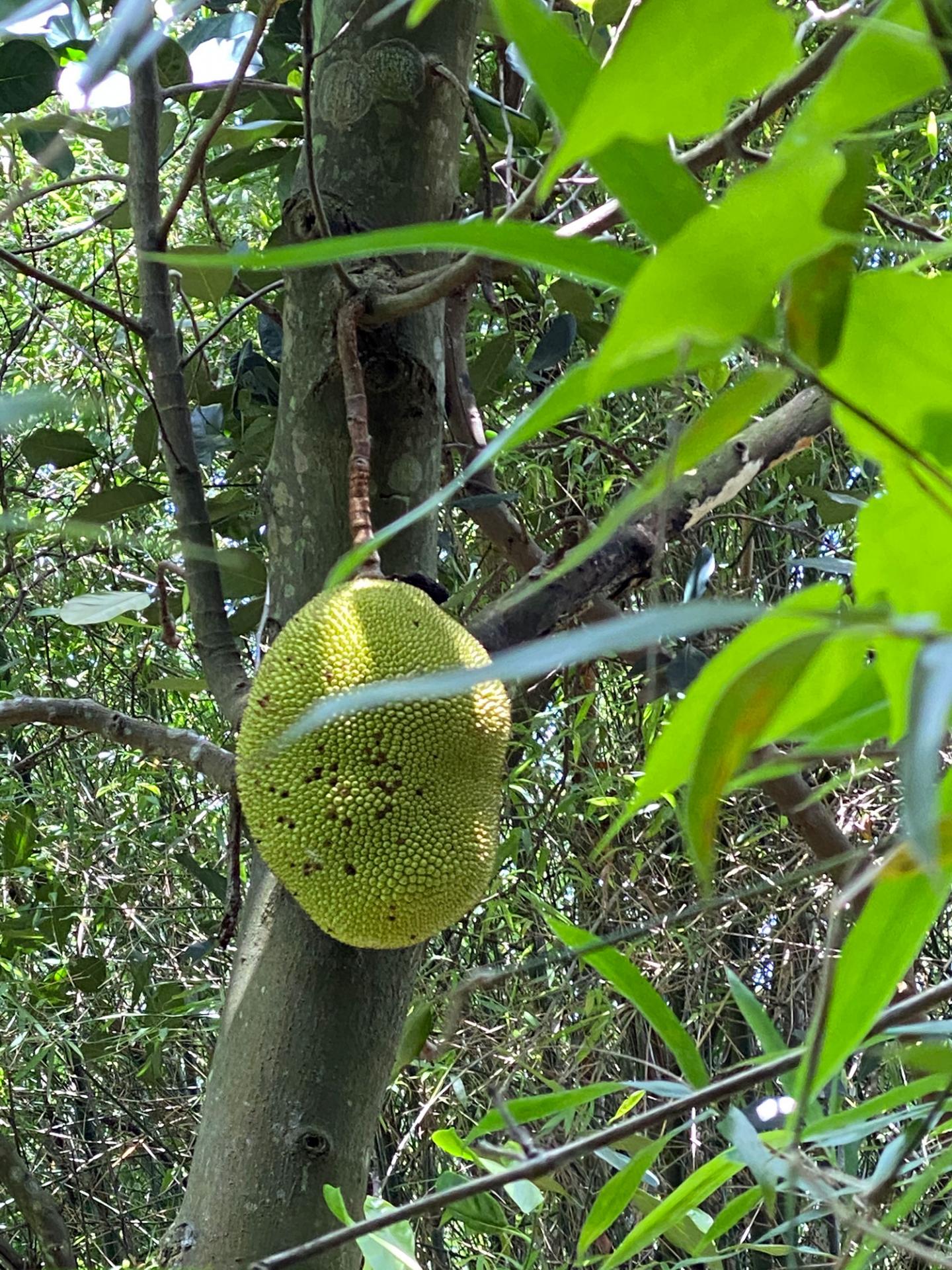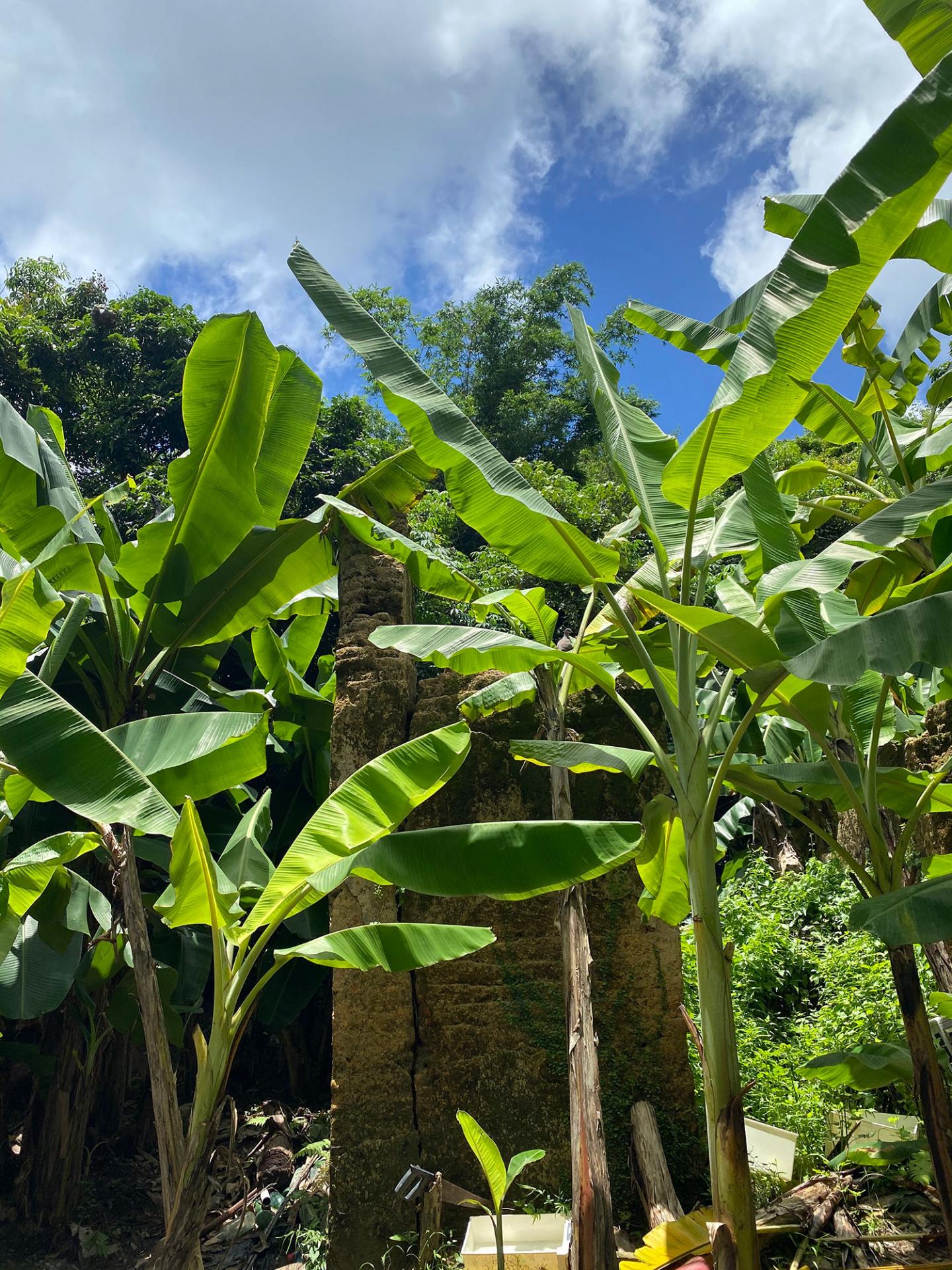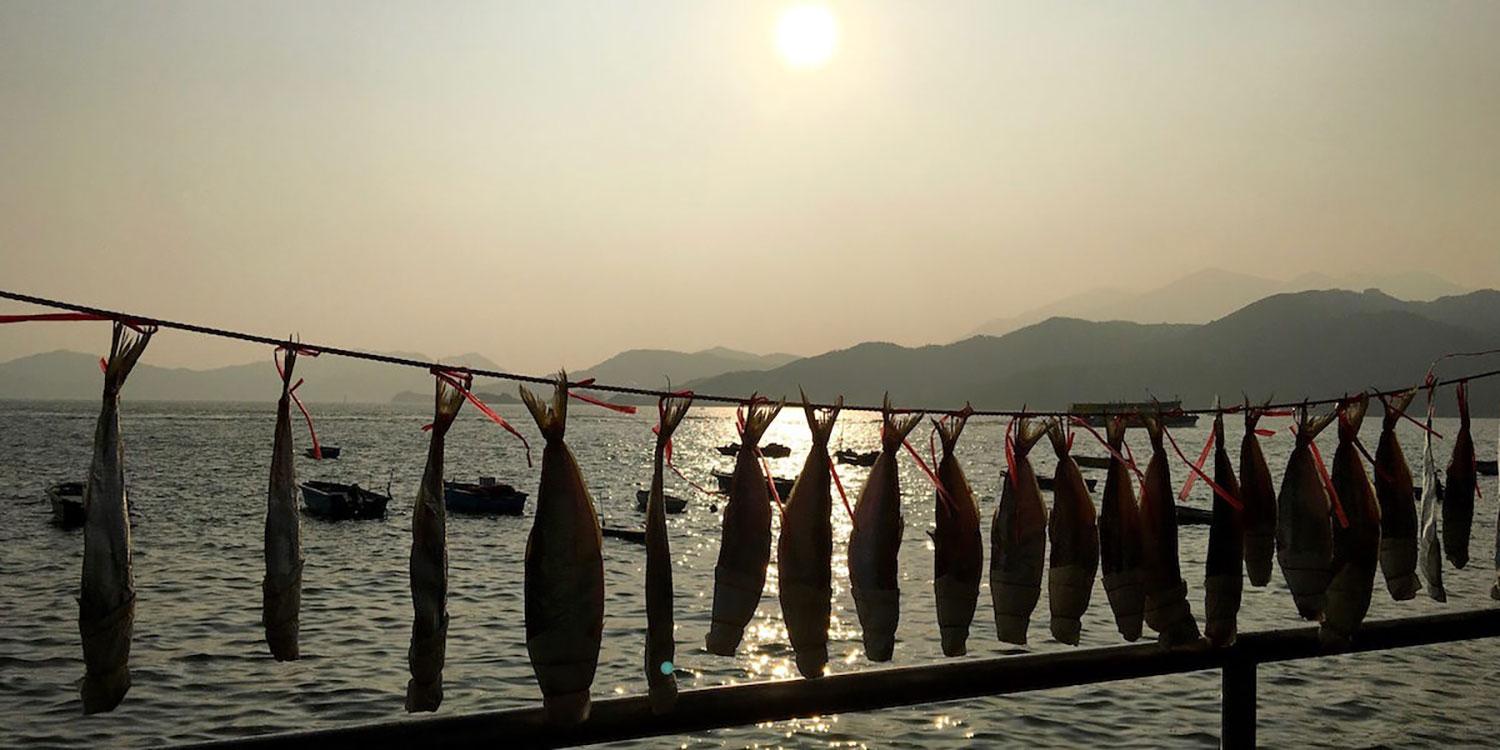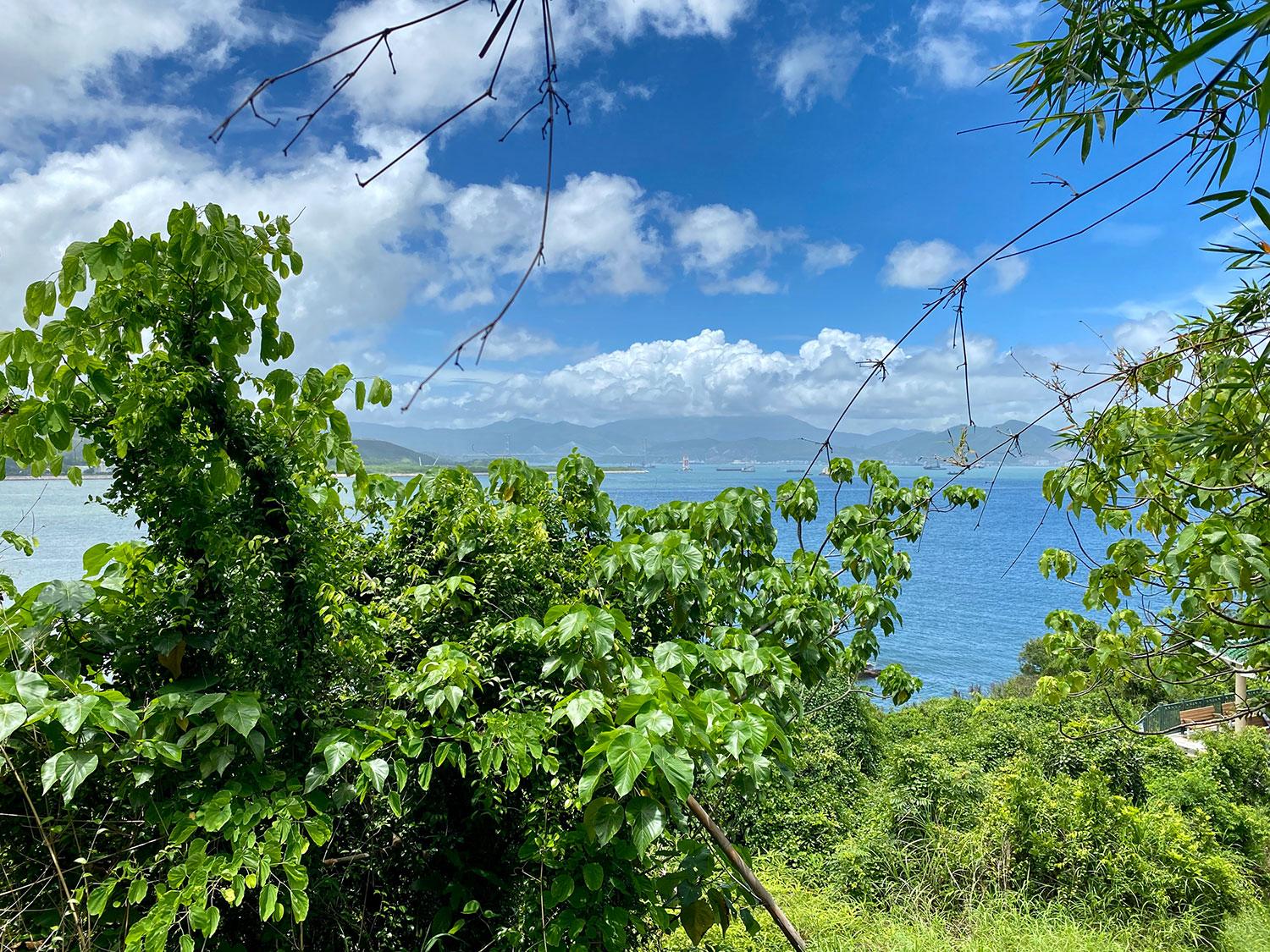 Peng Chau's main street is full of eateries and shops - look out for a graffiti cover doorway leading to the delightfully wacky and wonderful "My Secret Garden," inside a historic former leather factory, which is also known as "Sherry's Place." Sherry is a local resident who, along with Joey, a Filipino artist, creates both beautiful and bizarre art installations made from locally found objects and junk. Sherry's shop built around a tree sells pottery and vases - there are vintage finds, street art, and Chill Chill Cafe to chill over a single-origin Ethiopia yirgacheffe espresso.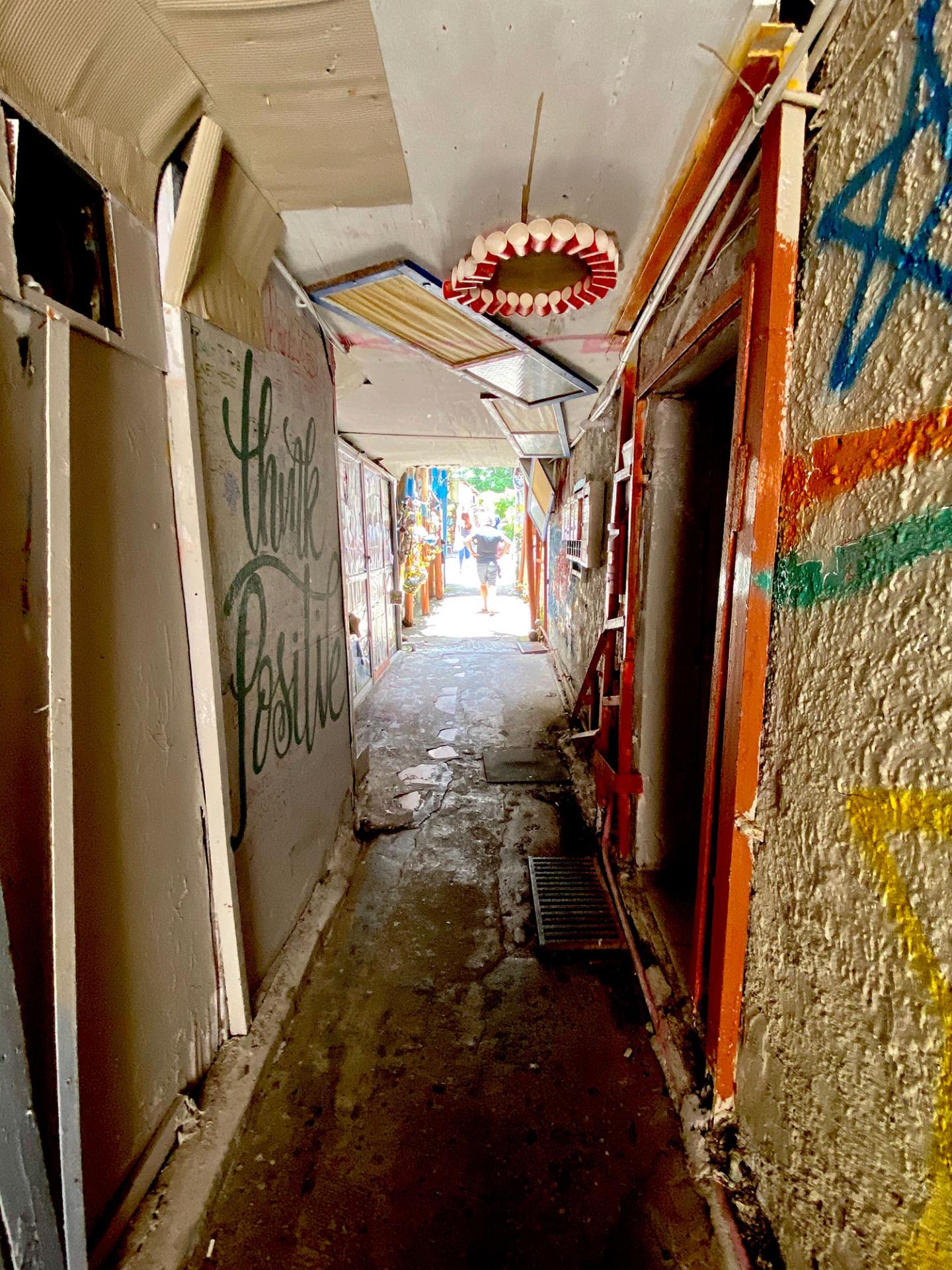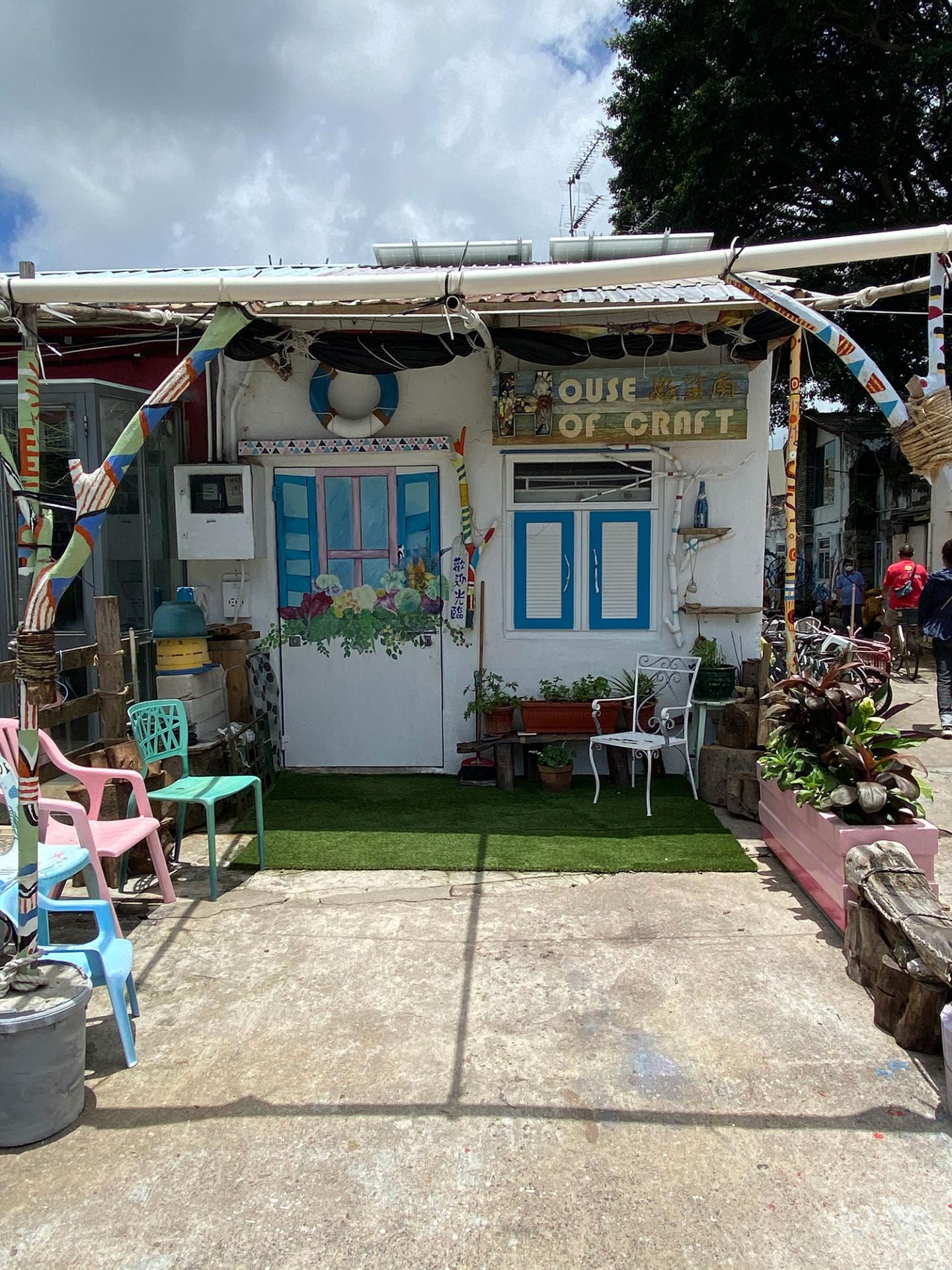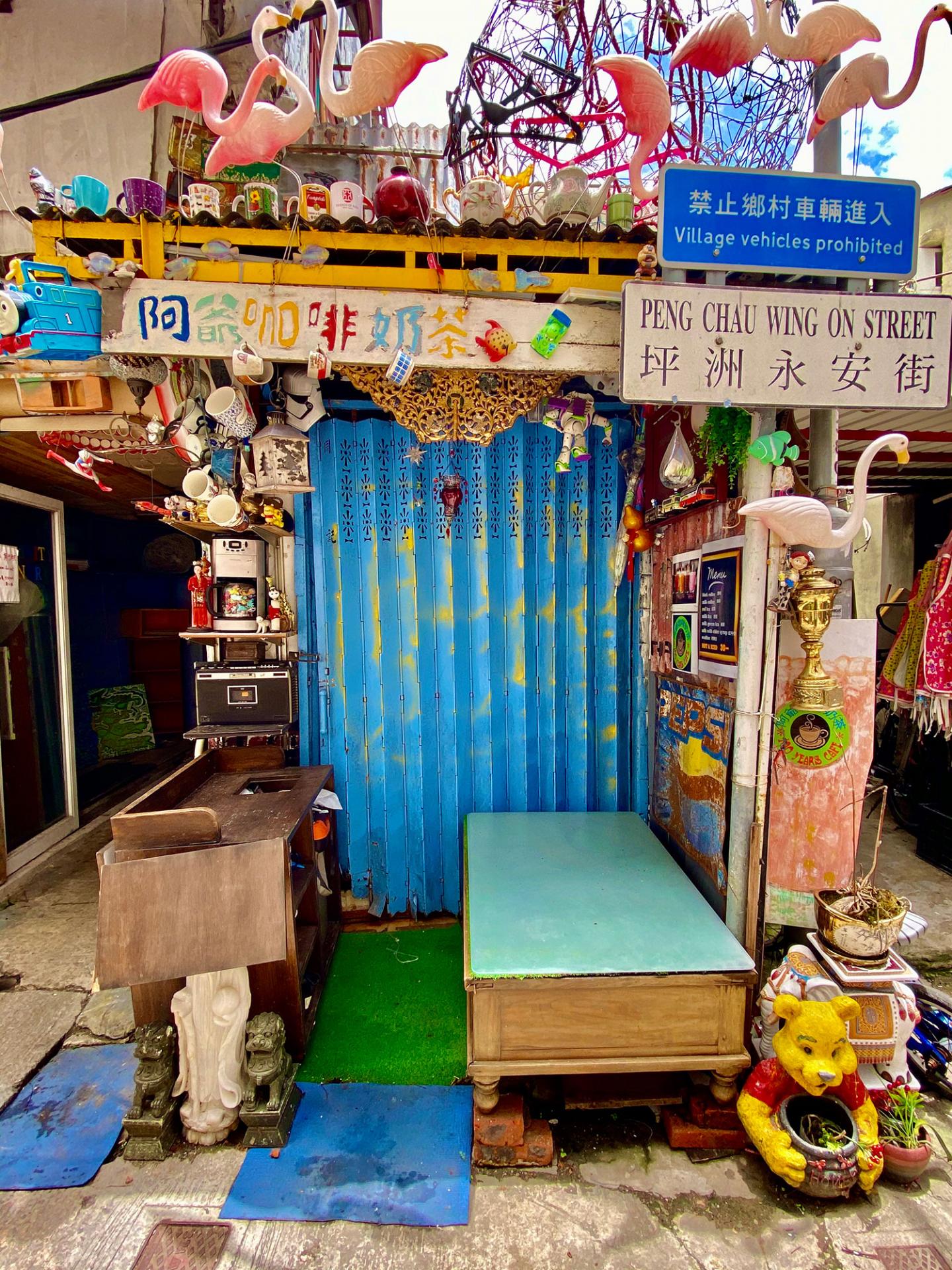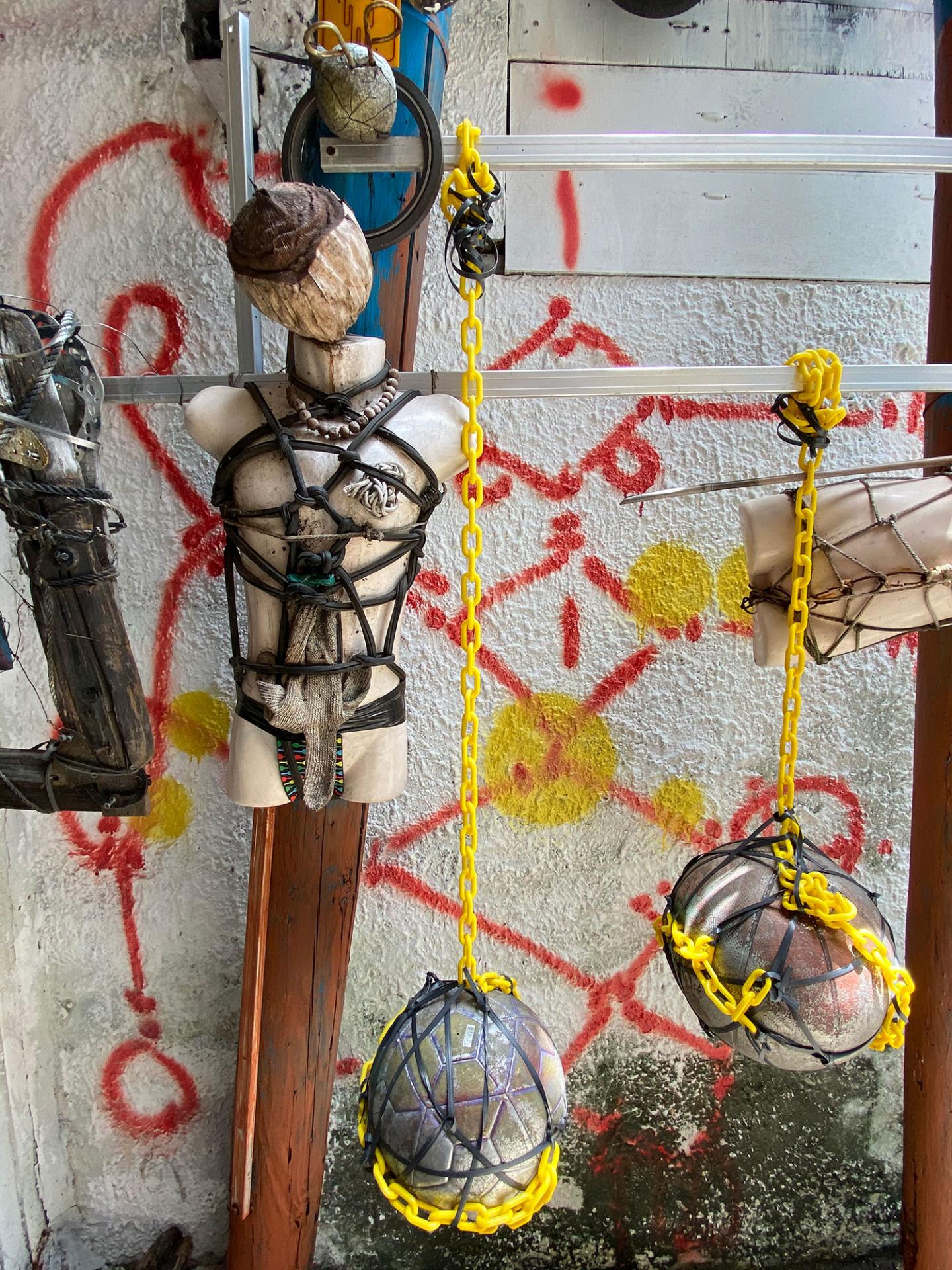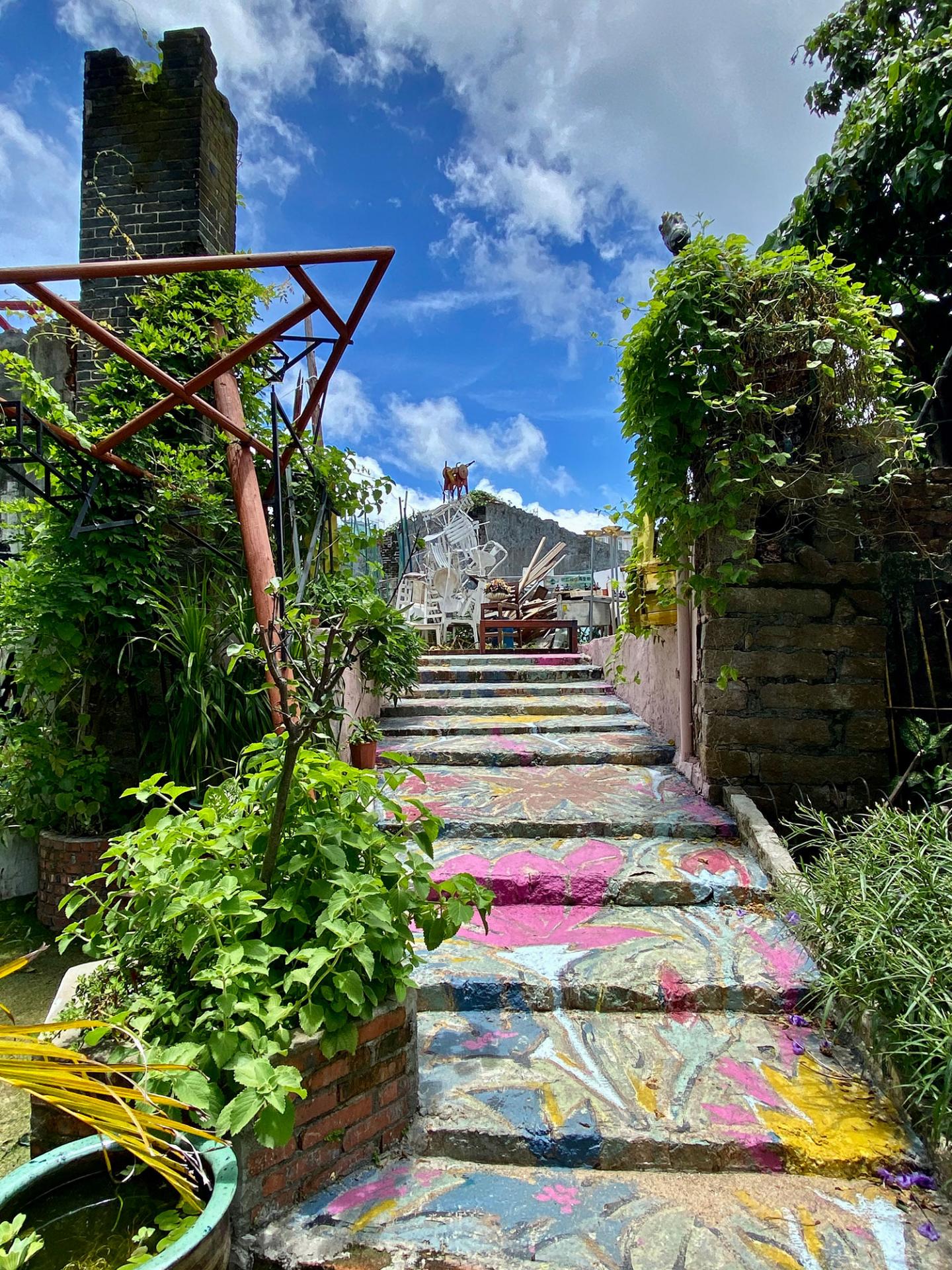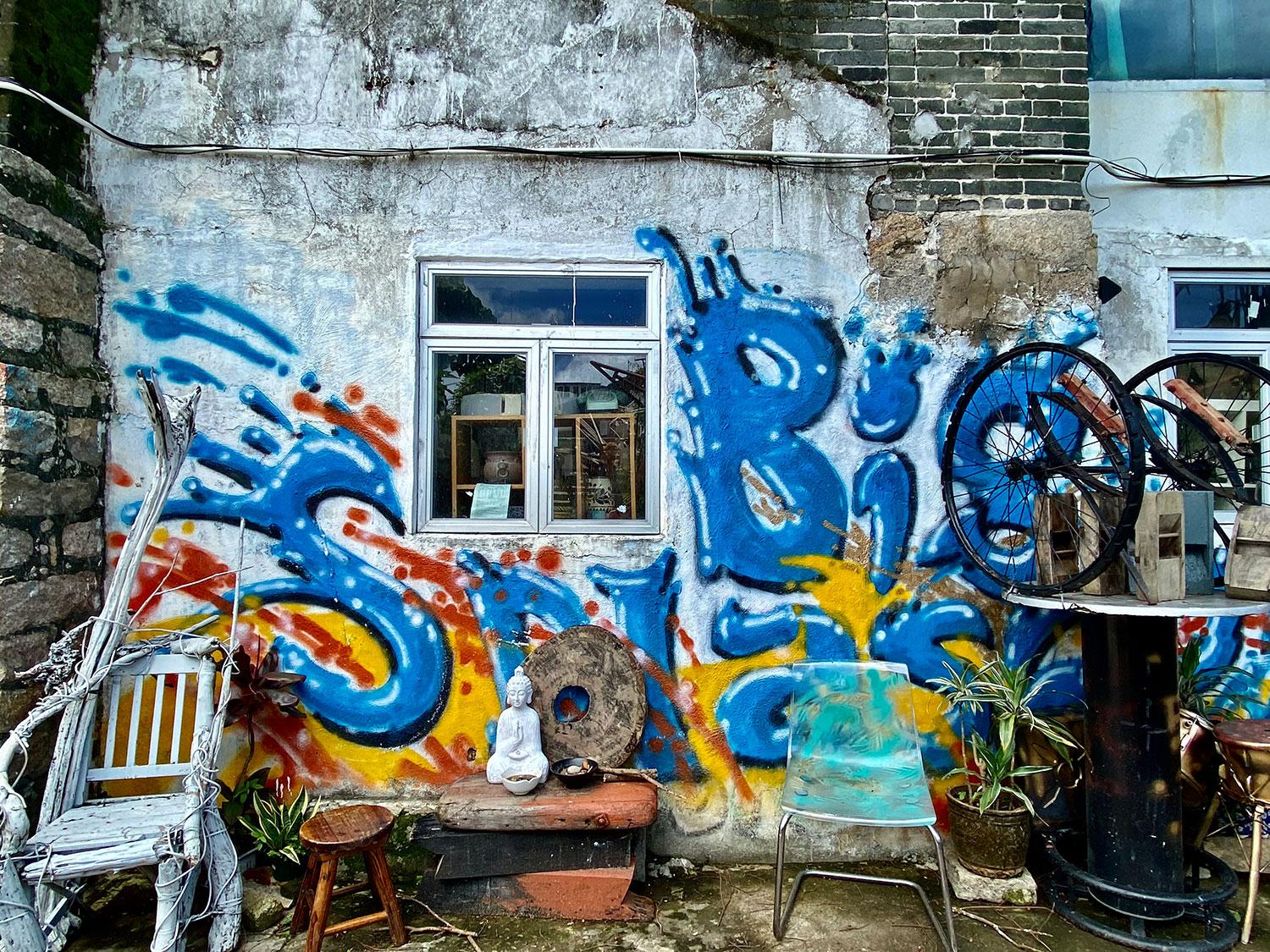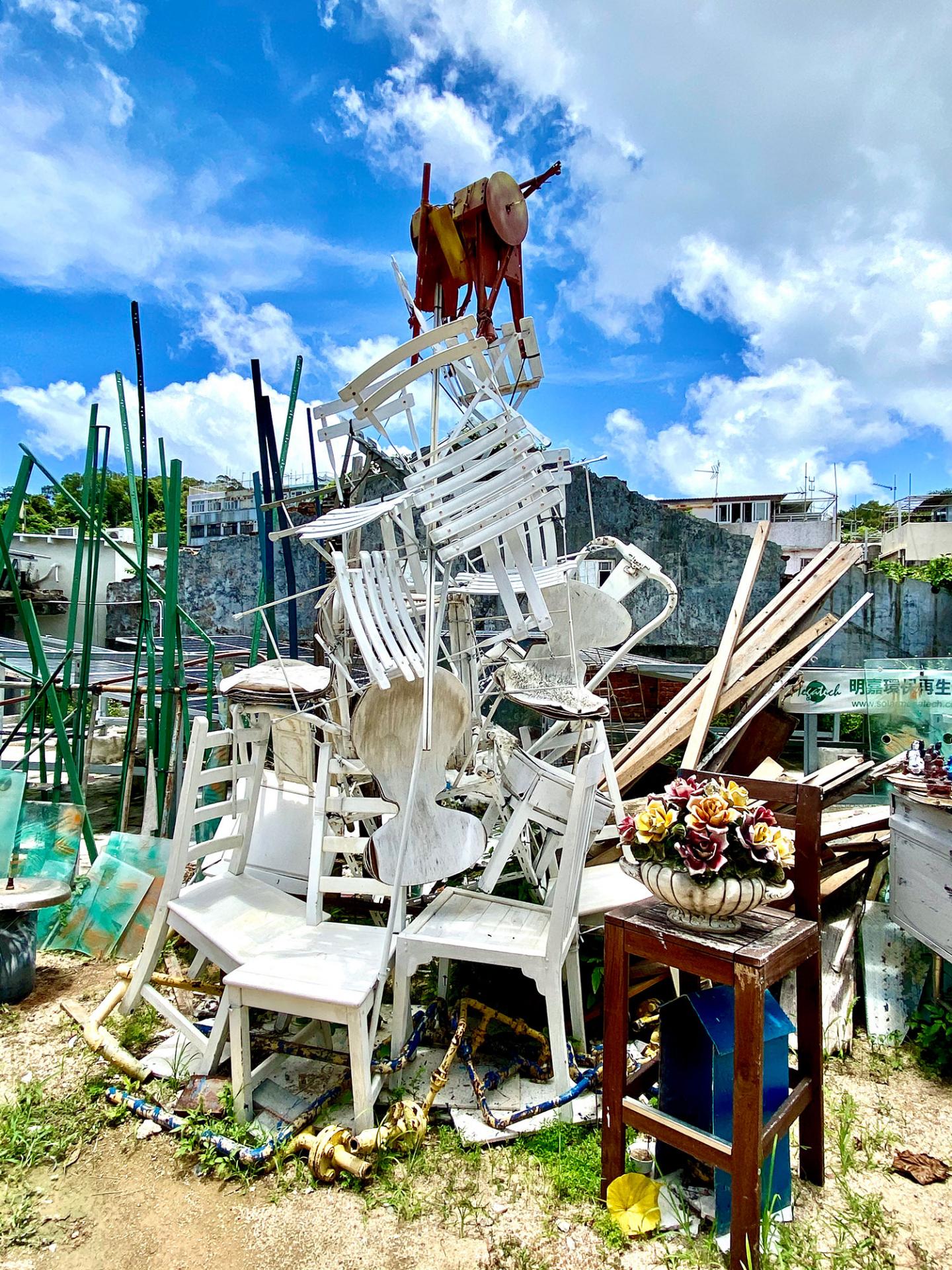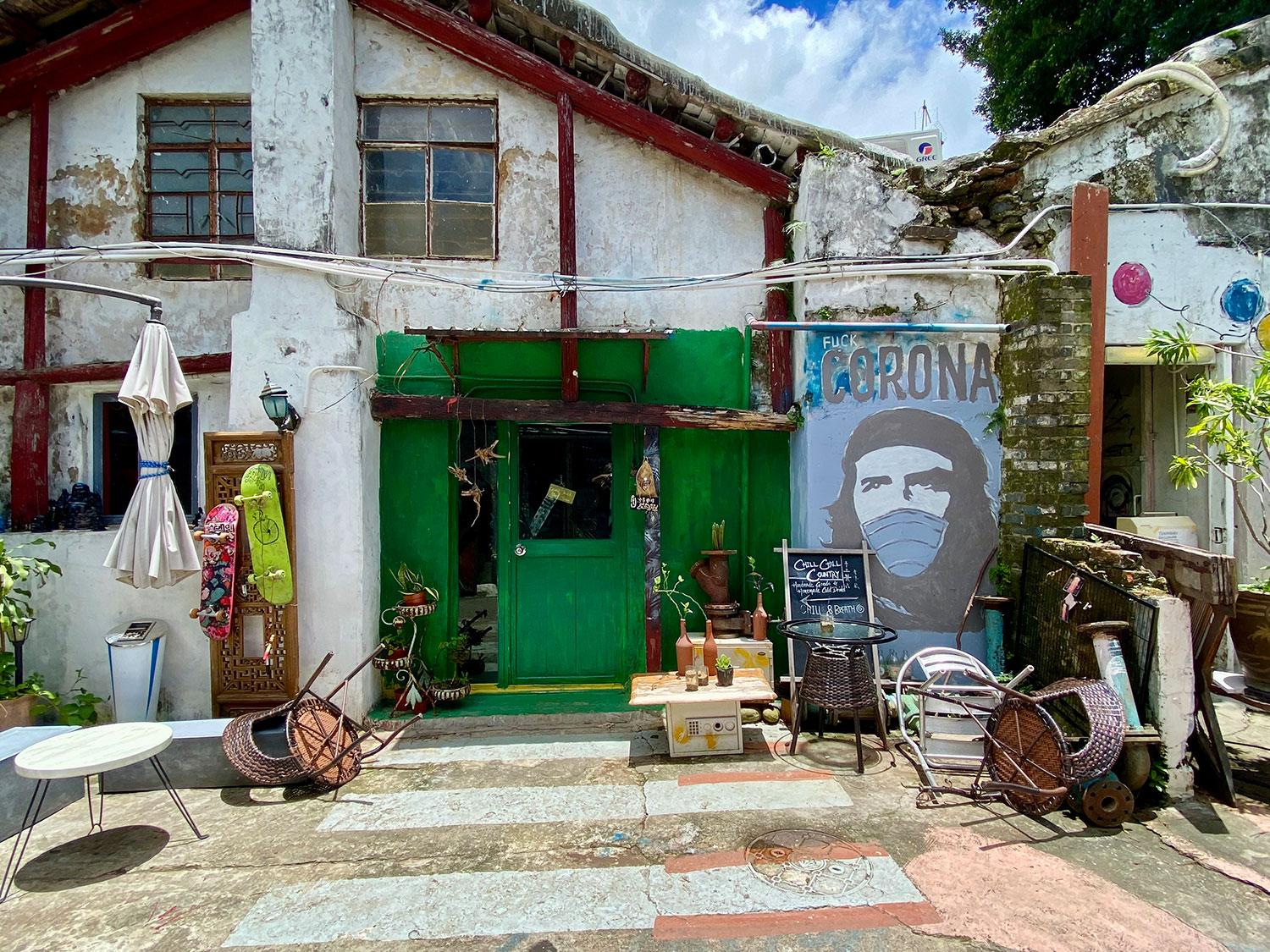 Other highlights include Chiu Kee Porcelain, where you'll find Mrs Lam painstakingly hand-painting pottery and running her ceramic painting workshops. Sun Sat Store, as its name suggests, opens on Saturdays and Sundays - a quaint yellow-gated abode, with a trove of local crafts and curiosities sourced from the owner's travels around the globe. Relax with a cup of tea or coffee and a piece of cha guo - a mildly sweetened Cantonese tea cake out front, on a table made from old sewing machine parts.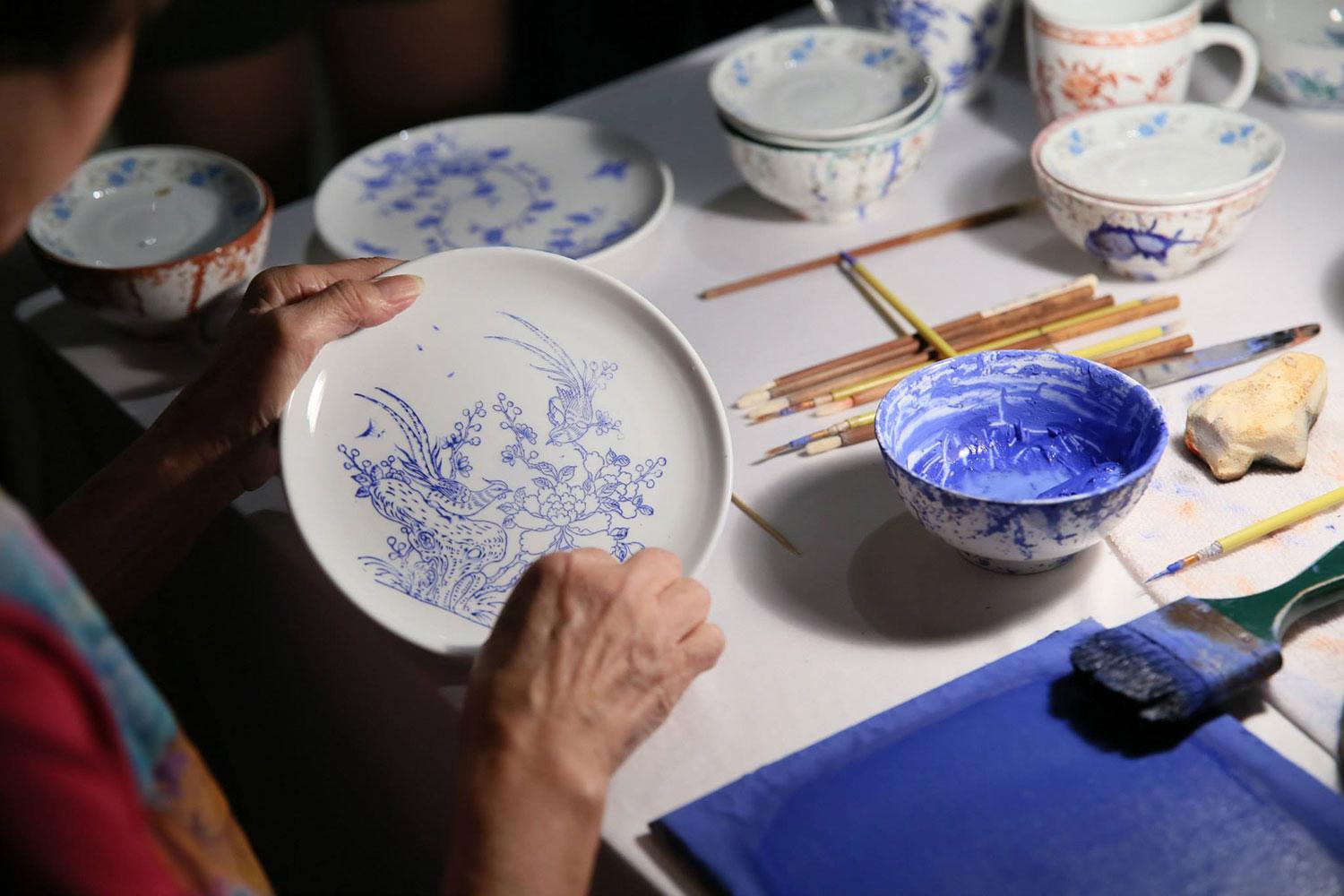 There are several picturesque temples on the island. And for foodies there are many delights including Kee Sum Cafe's shrimp toast. The chef makes a puree of freshly-caught shrimps and layers his secret sauce on top. Accompany it with a glass of red bean shaved ice flavoured with a choice of matcha, coffee, or milk tea. For dim sum, go to Hoi King Seafood Restaurant, and sample a crispy pineapple bun filled with ice cream at the authentic HoHo Kitchen. Mr and Mrs Kan's Faai Che Cha Chaan Teng has fresh seafood, shrimp and crab, sweet and sour fish, and fish soup with deep-fried tofu balls.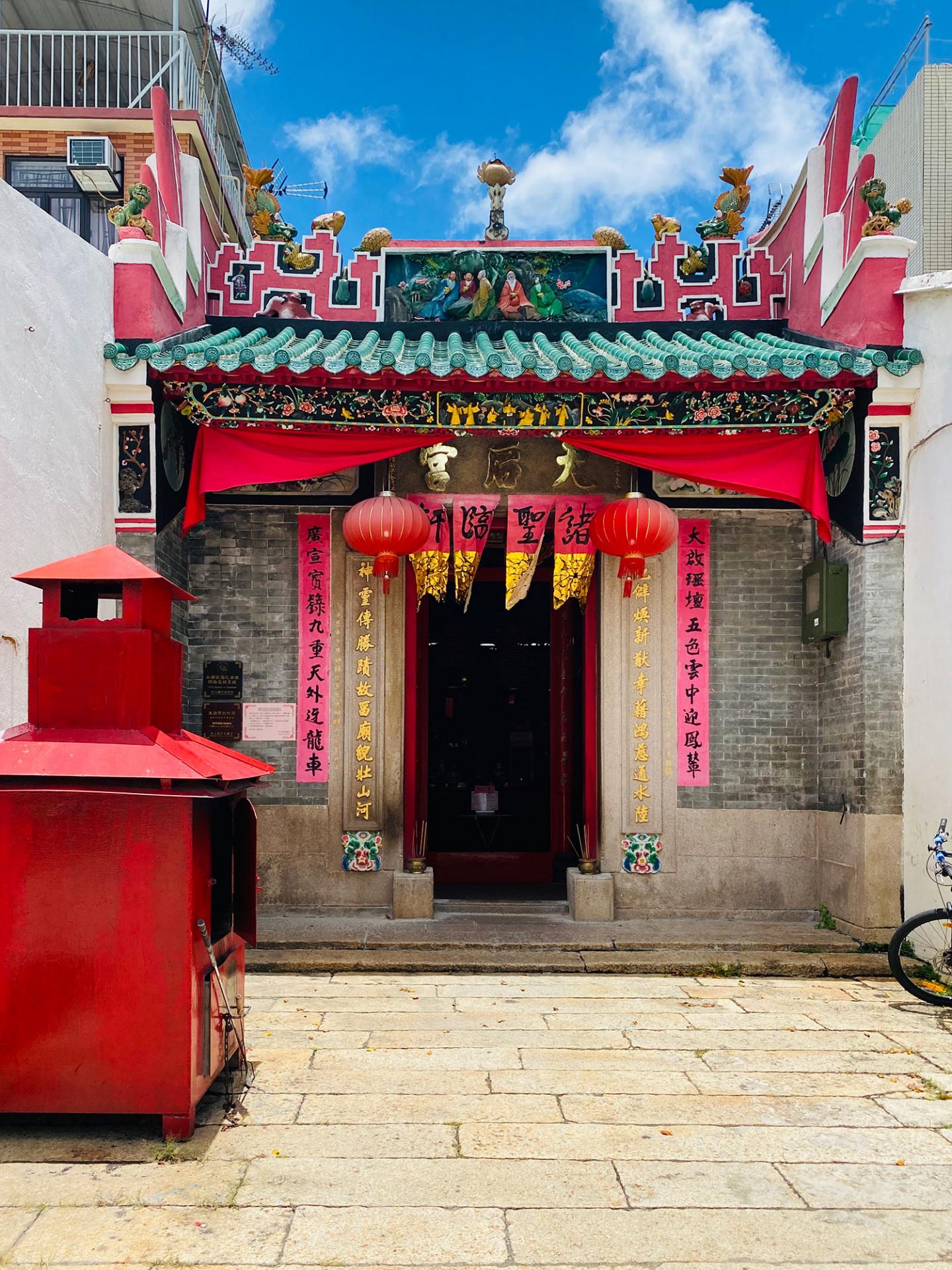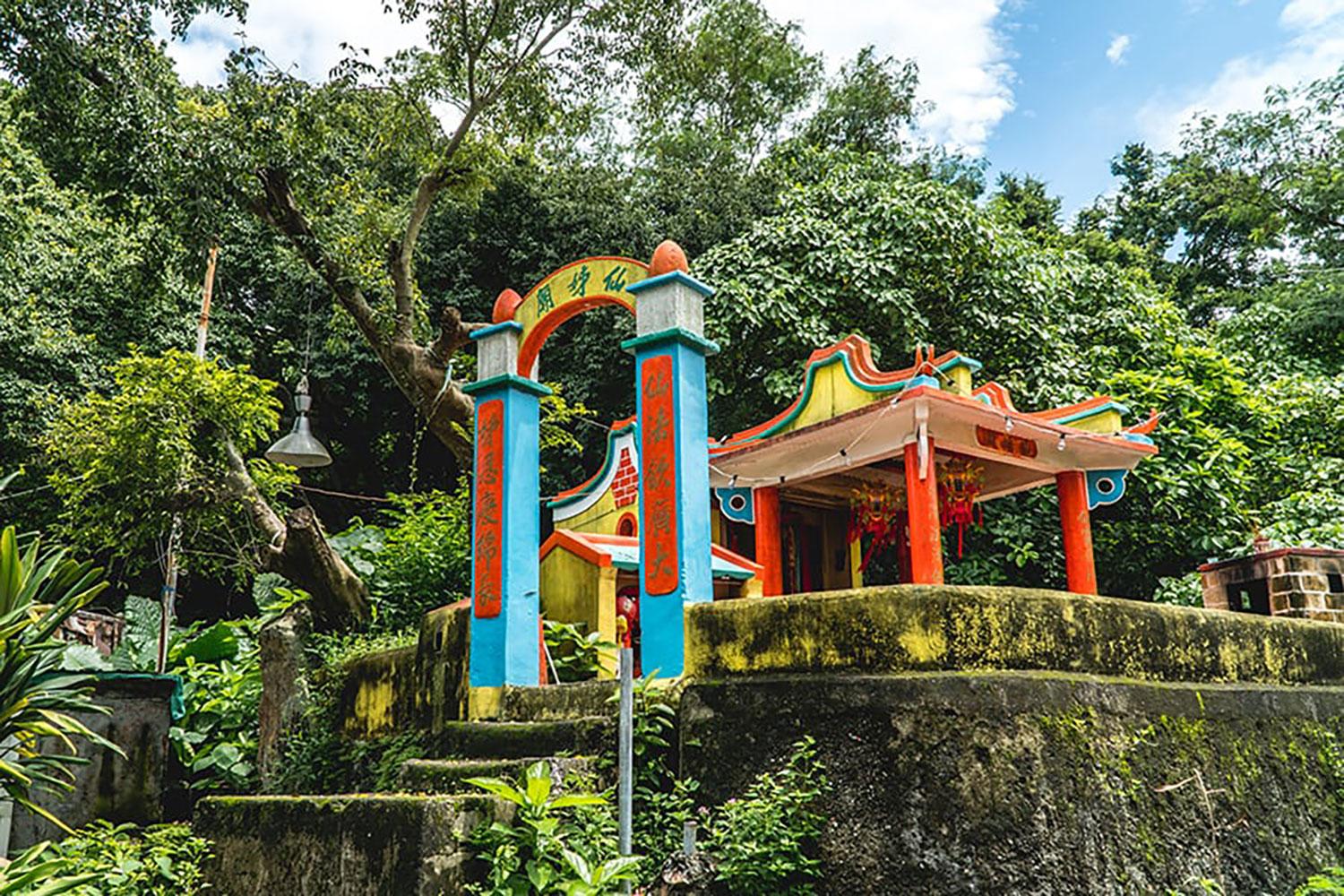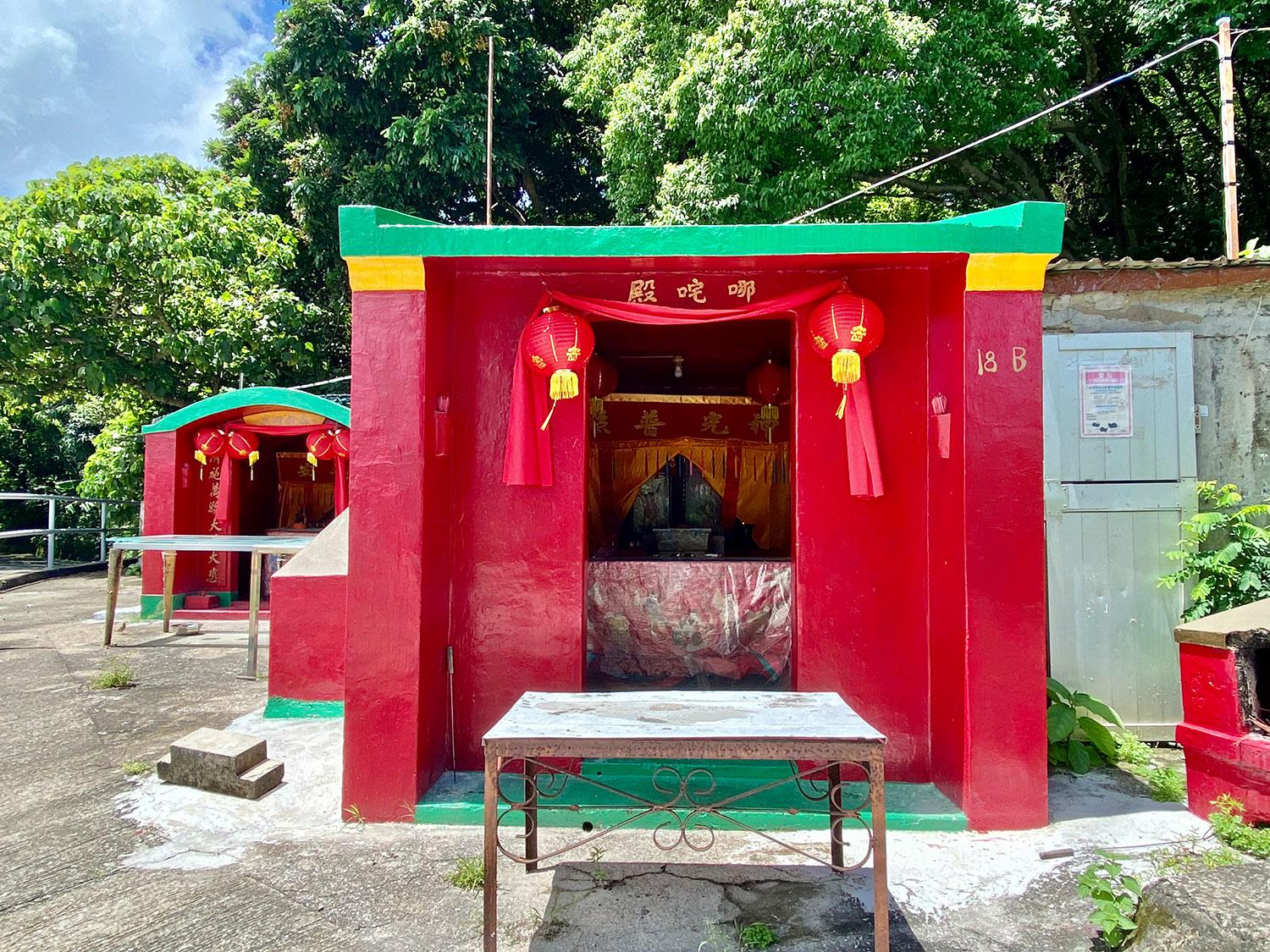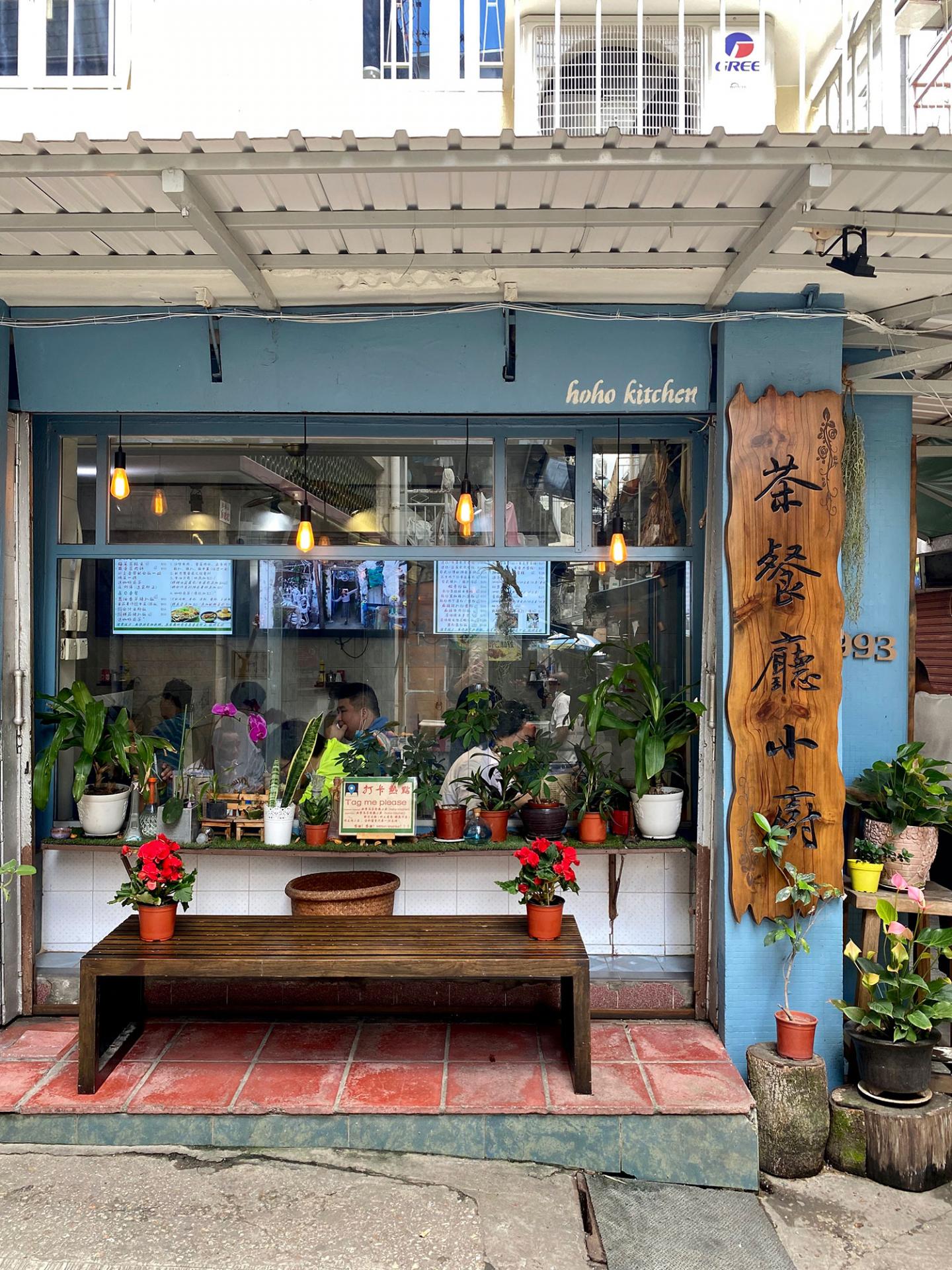 Take an early morning ferry [ferries start from 3.40 am] and watch the local fishermen returning with their catch for the fish market at 8:00am while snacking on A Noy Bakery's traditional buns and bread, and crispy fermented soybean sesame biscuits (which opens from 6:00pm). Or enjoy tea and delicious steaming dim sum from Hoi King outdoor restaurant near the waterfront. Wrap up the perfect day with a picnic and sundowners on Finger Hill while admiring the sunset. The finale will be the fireworks at Disneyland just opposite.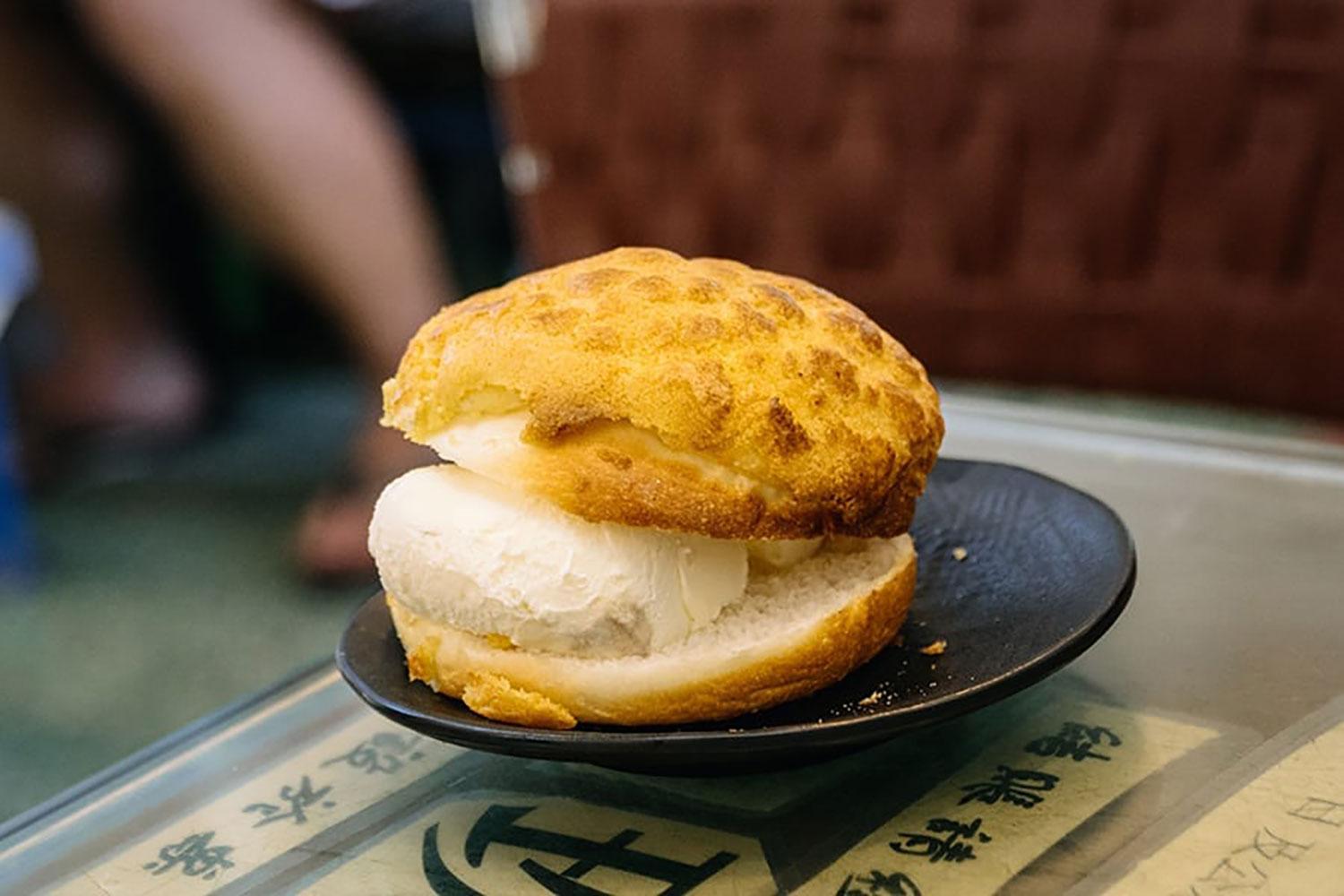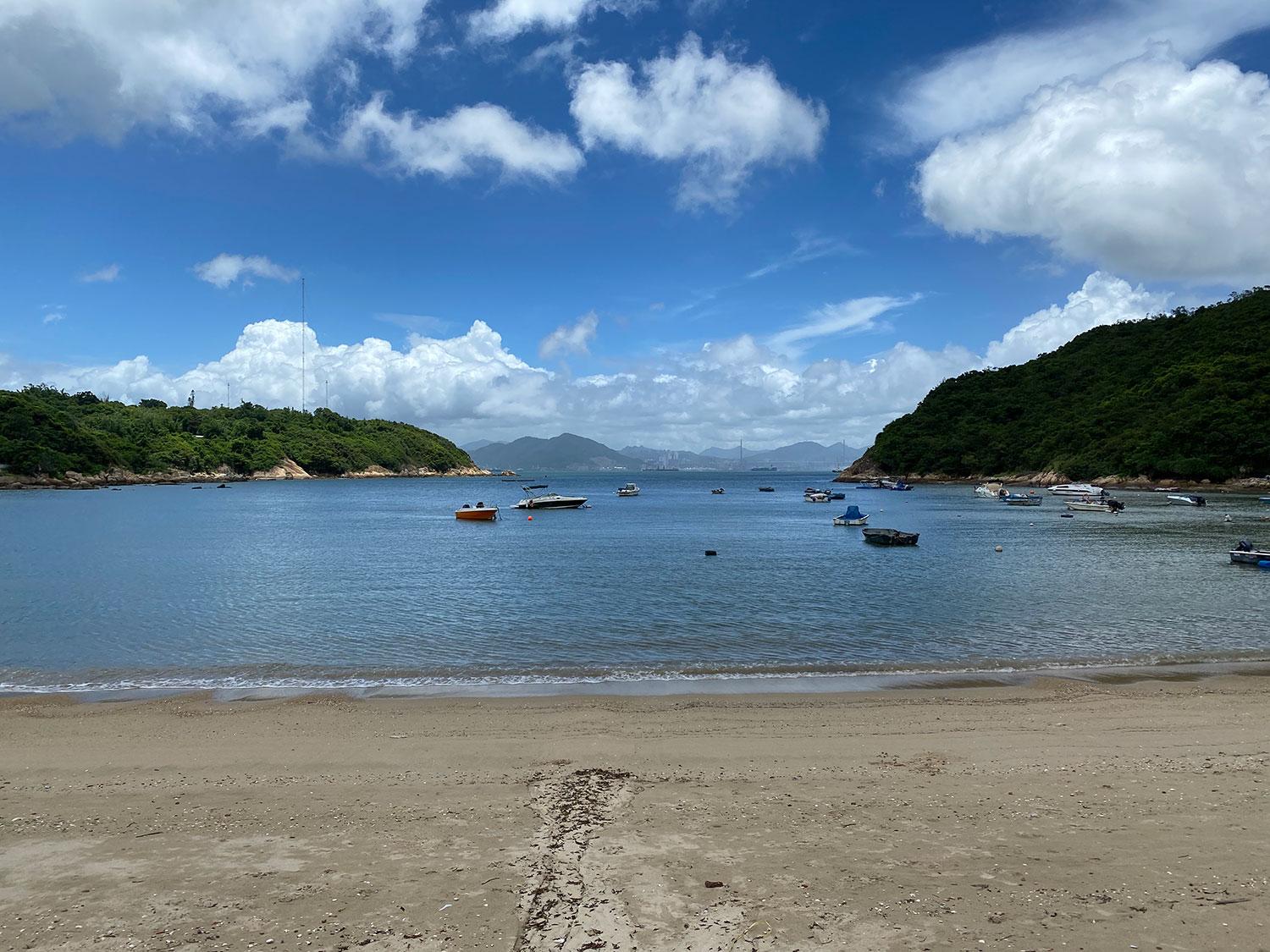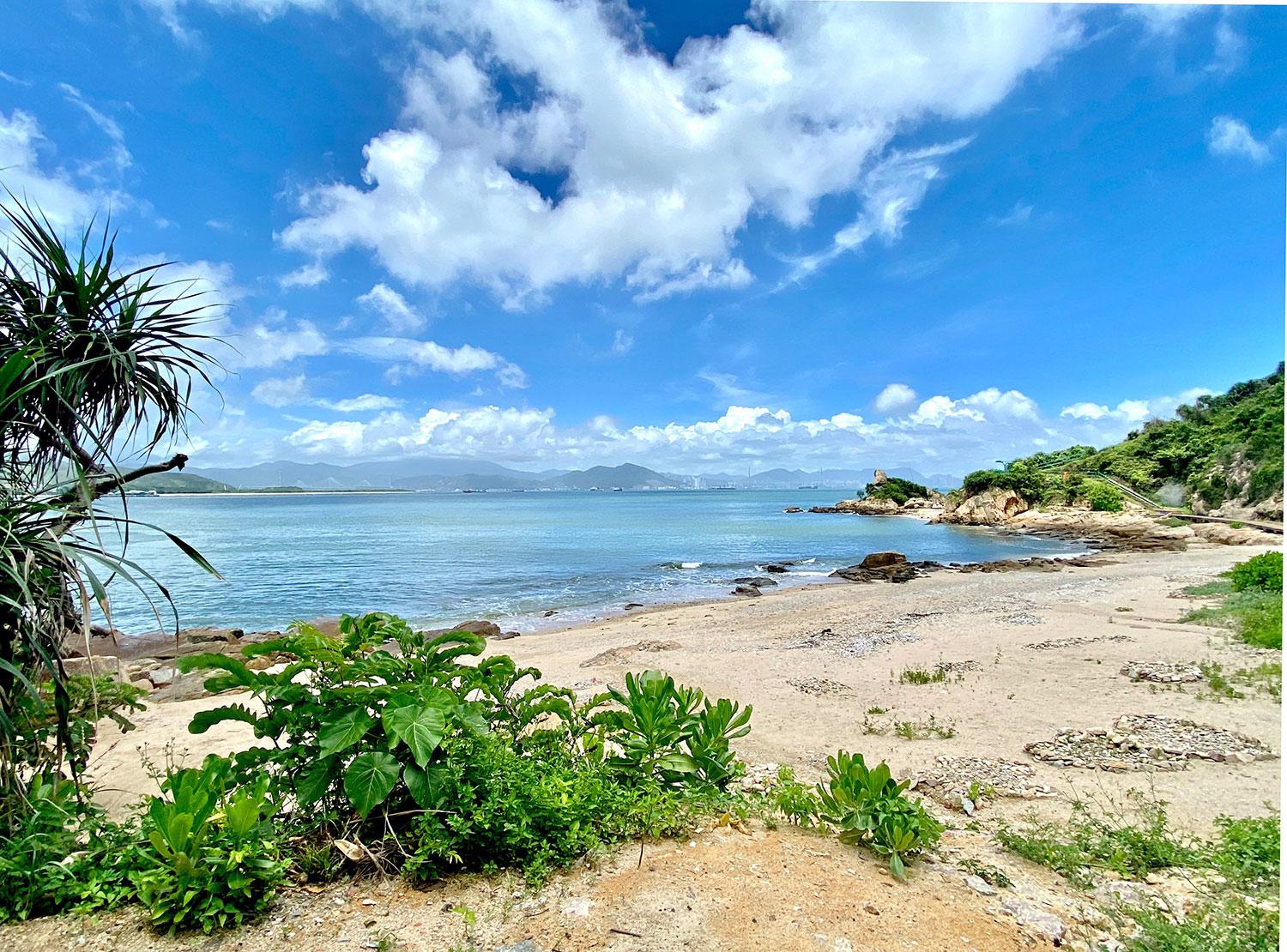 (Photography by Anji Connell)
***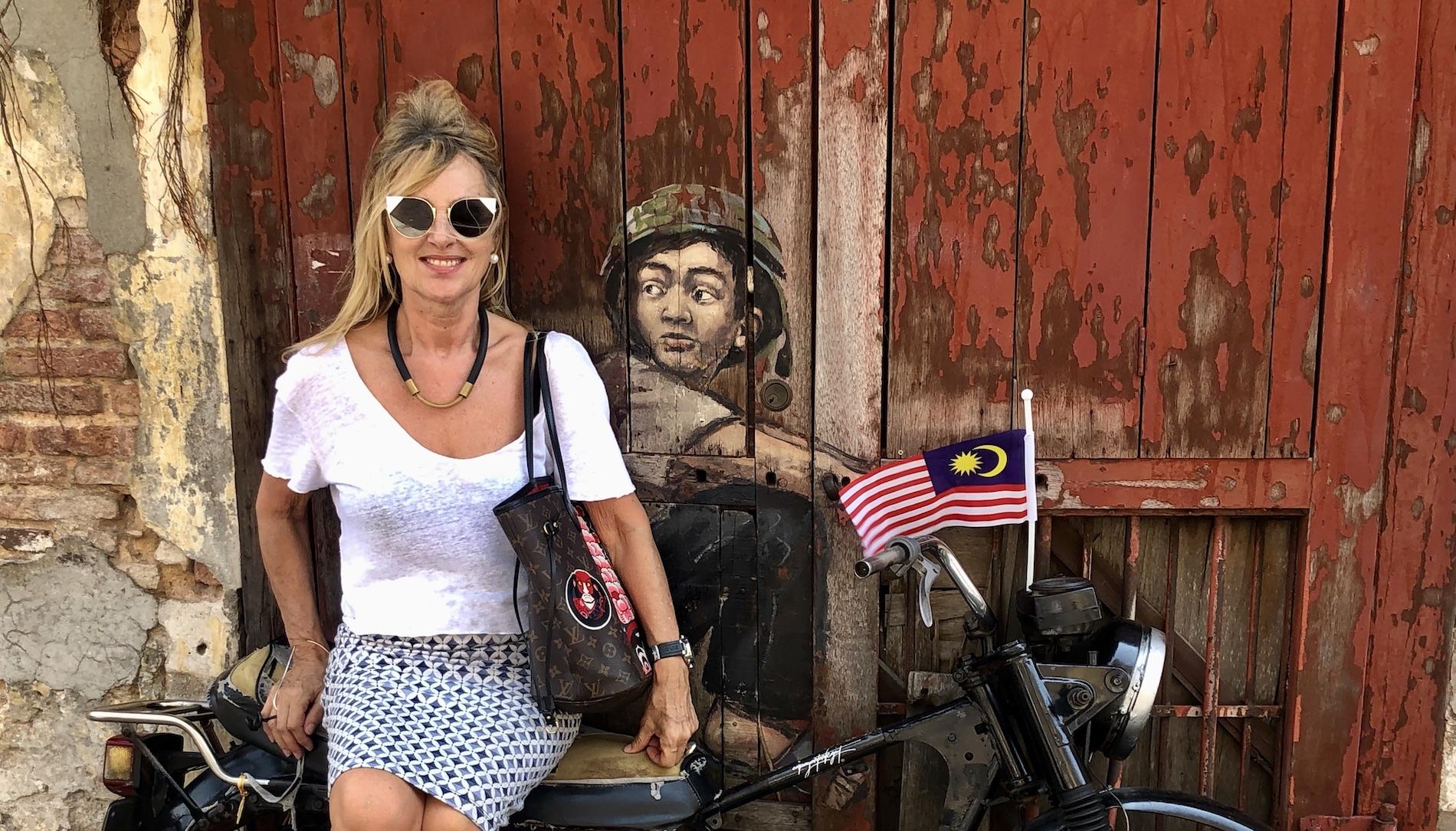 Anji Connell is an interior architect, garden designer and self-proclaimed nomad who regularly writes about art, design, lifestyle and travel from her globe-trotting adventures. Known for her bubbly persona and even more exuberant sense of style, Anji's portfolio spans everything from interior styling to furniture and landscape design for some of the world's most beautiful spaces. For now, you will find her @anjiconnell_acidplus and anjiconnellinteriordesign.com bingeing on future travel plans from her designer chair.