As we wait for a pre-pandemic past, we dream of an escape. We crave fresh air, quiet, space, new surroundings, and a reconnection to nature. We want to leave the city, to stroll along a sun-kissed beach, dip our toes in the water, as we feel the therapeutic warmth of the sun. We are longing for a holiday! The good news is, we can have one. Summer's here, we have divine weather, and we are surrounded by more than 250 islands.... so let's get island hopping!
Cheung Chau, meaning Long Island, and also known as the 'dumbbell' due to its shape, is one of the territory's oldest communities. It's a popular haven for water sports, windsurfing, kayaking, cycling and swimming with beach bars, coffee shops, restaurants, great views, and lovely beaches. It's only a 35 or 50-minute ferry ride away from Central.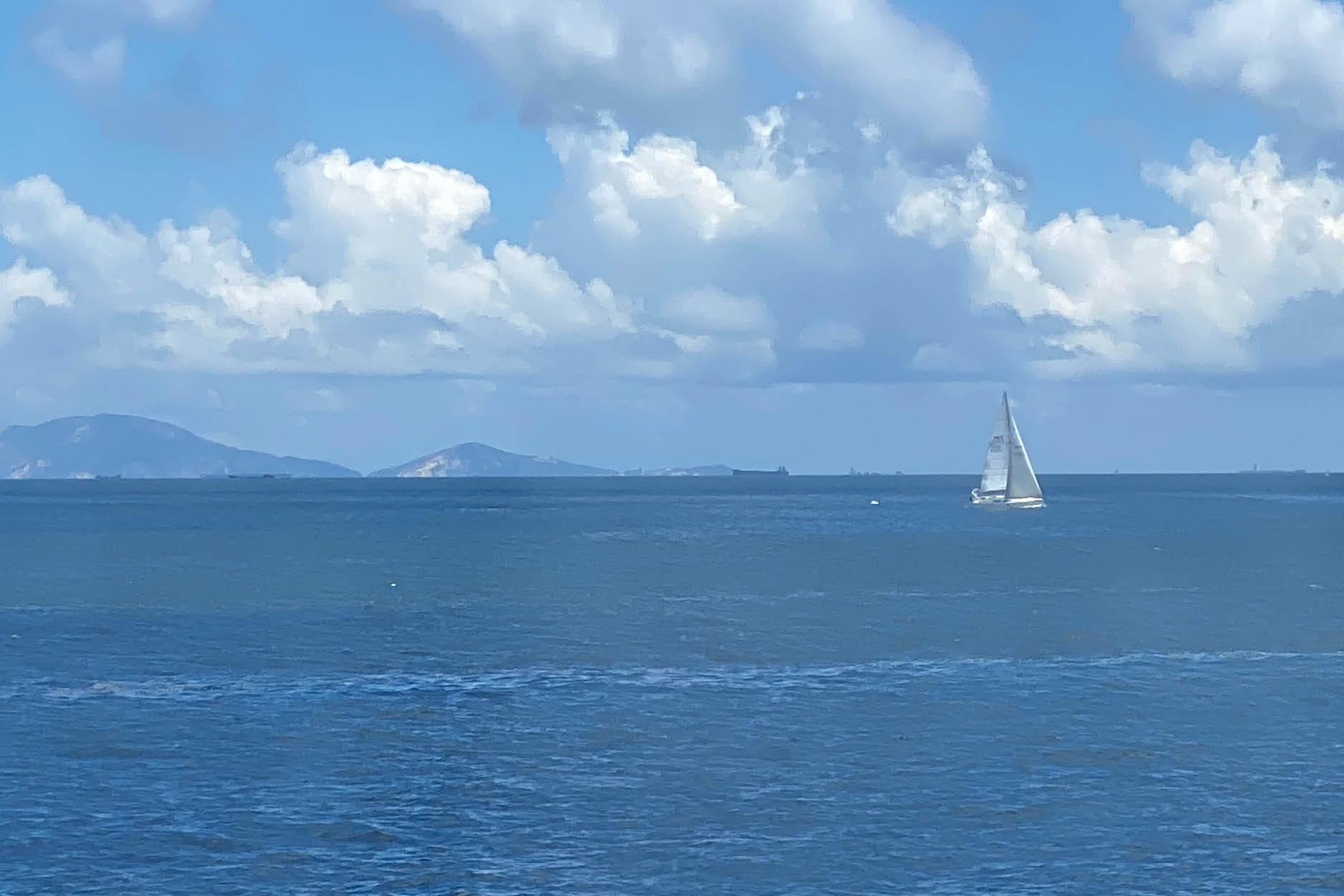 Rainbow Cafe is an excellent first stop - take a left out of the terminal, and it's just minutes away. It's great for a coffee fix and a delicious banana smoothie while enjoying the harbour views and readjusting to the islands' unhurried pace of life. Watch the boats bobbing, and the constant stream of people strolling by on foot, on bikes, tricycles, and small motorised vehicles. You'll see workers going about their business and women in their round brimmed rattan Hakka hats, while locals and tourists snack on fish balls and large square watermelon slices on sticks.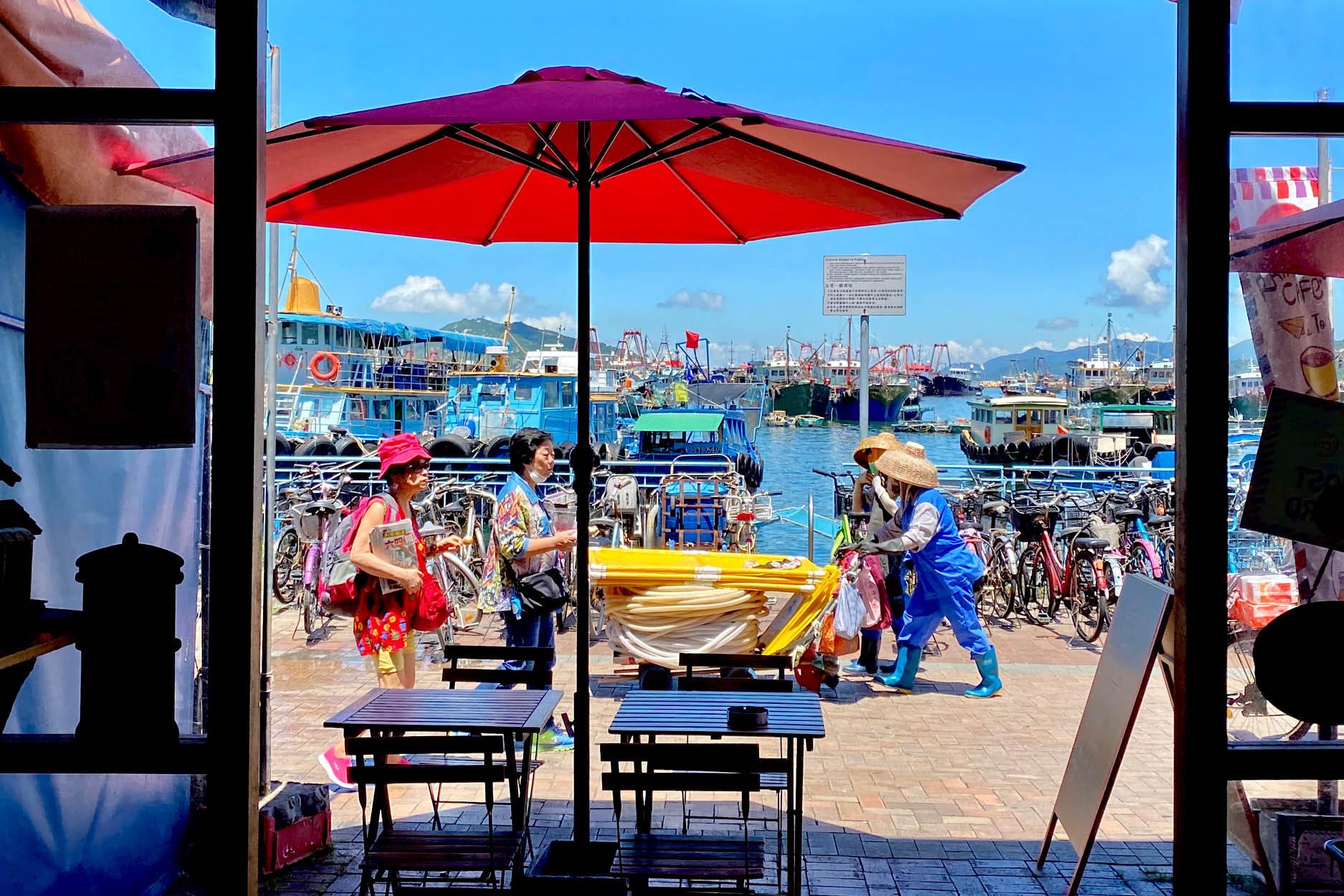 A weekday jaunt lets you experience the pure joy of an empty beach to soak up some feel-good rays and soothing lapping waves. Read a book, have a swim, run along the beach with your hair blowing in the wind, or climb to the island's highest point in search of a breeze.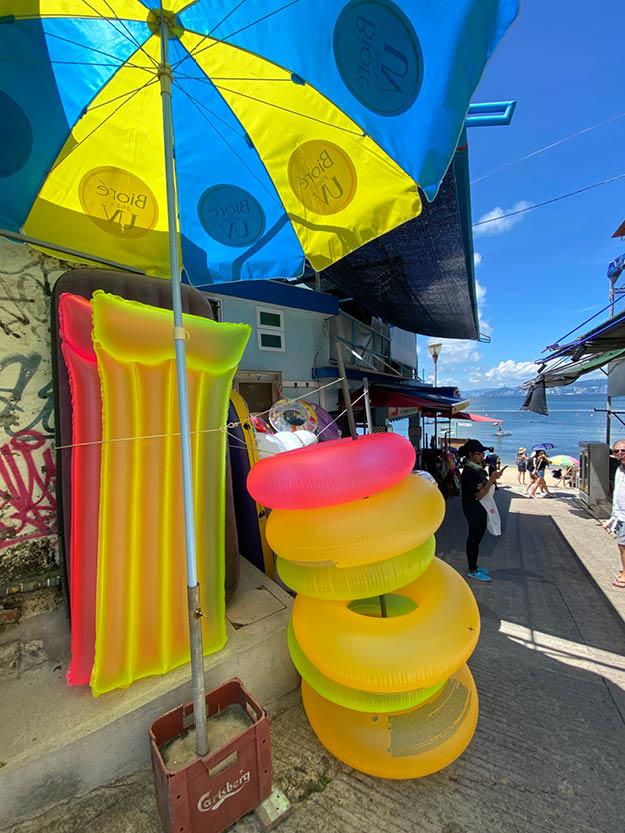 Cheung Chau is famous for its lively and colourful Bun Festival that originated as a celebration marking the end of the plague in the Qing Dynasty. The Piu Sik or Floating Colours Parade is a reenactment of the parade held to drive away the plague a century ago, and where young children are dressed up to represent iconic figures from Chinese history, folklore and current affairs with a tinge of satire and social commentary. They are placed on hidden supports to make them look like they are 'floating in mid-air'. The grand finale is the 'bun scrambling' contest held at midnight on the last day, where participants climb giant 60-feet bamboo towers covered with lucky buns, collecting as many as they can. A 14-meter-tall bamboo bun tower is set up in front of the Pak Tai Temple covered with nine thousand buns. The 'ping on bao' (peace buns) are filled with either sesame paste, lotus-seed paste or red-bean paste, and printed on the top with (ping an), which means peaceful and safe. Kwok Kan Kee Cake Shop has been making these tasty treats for over 40 years and sells them year-round.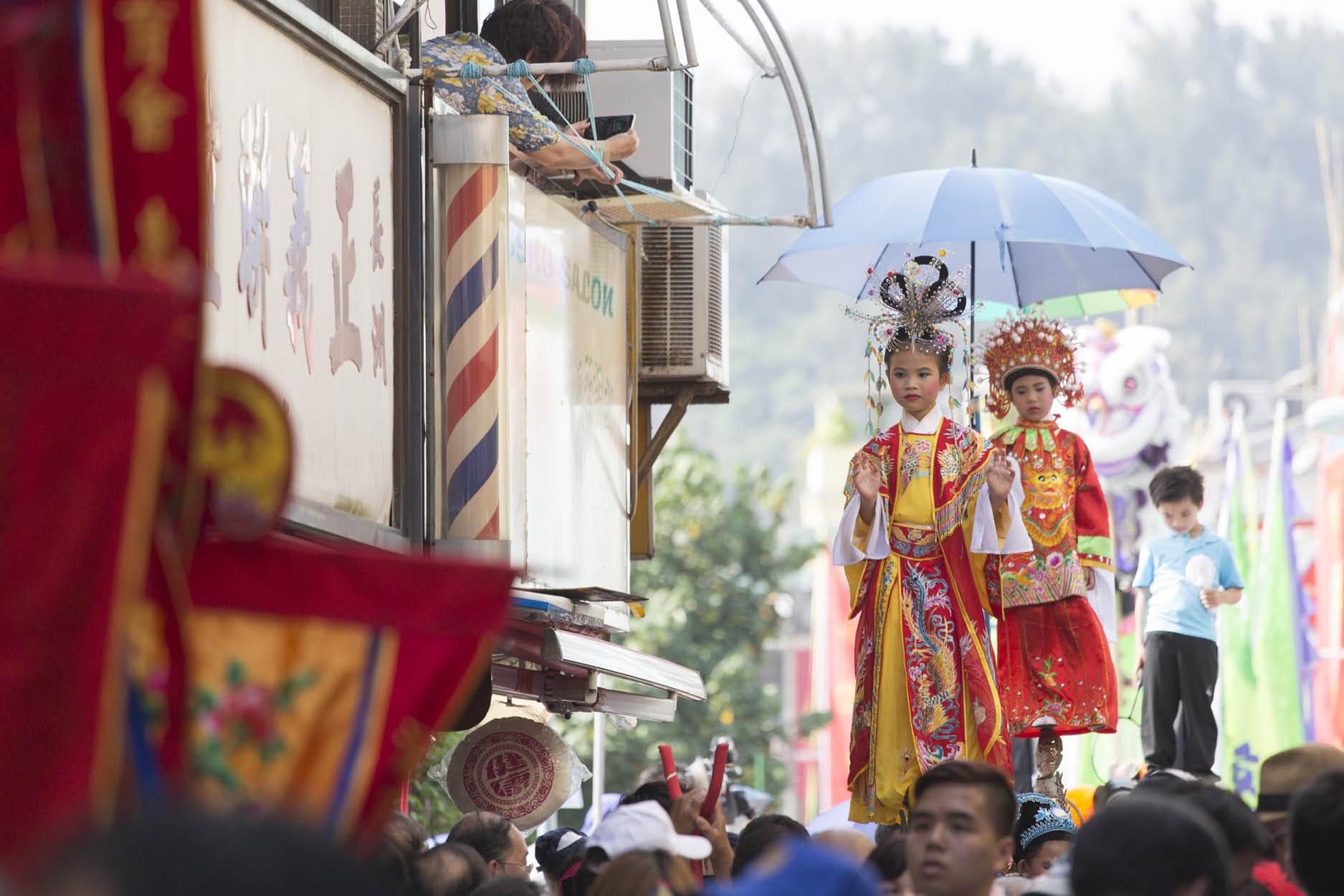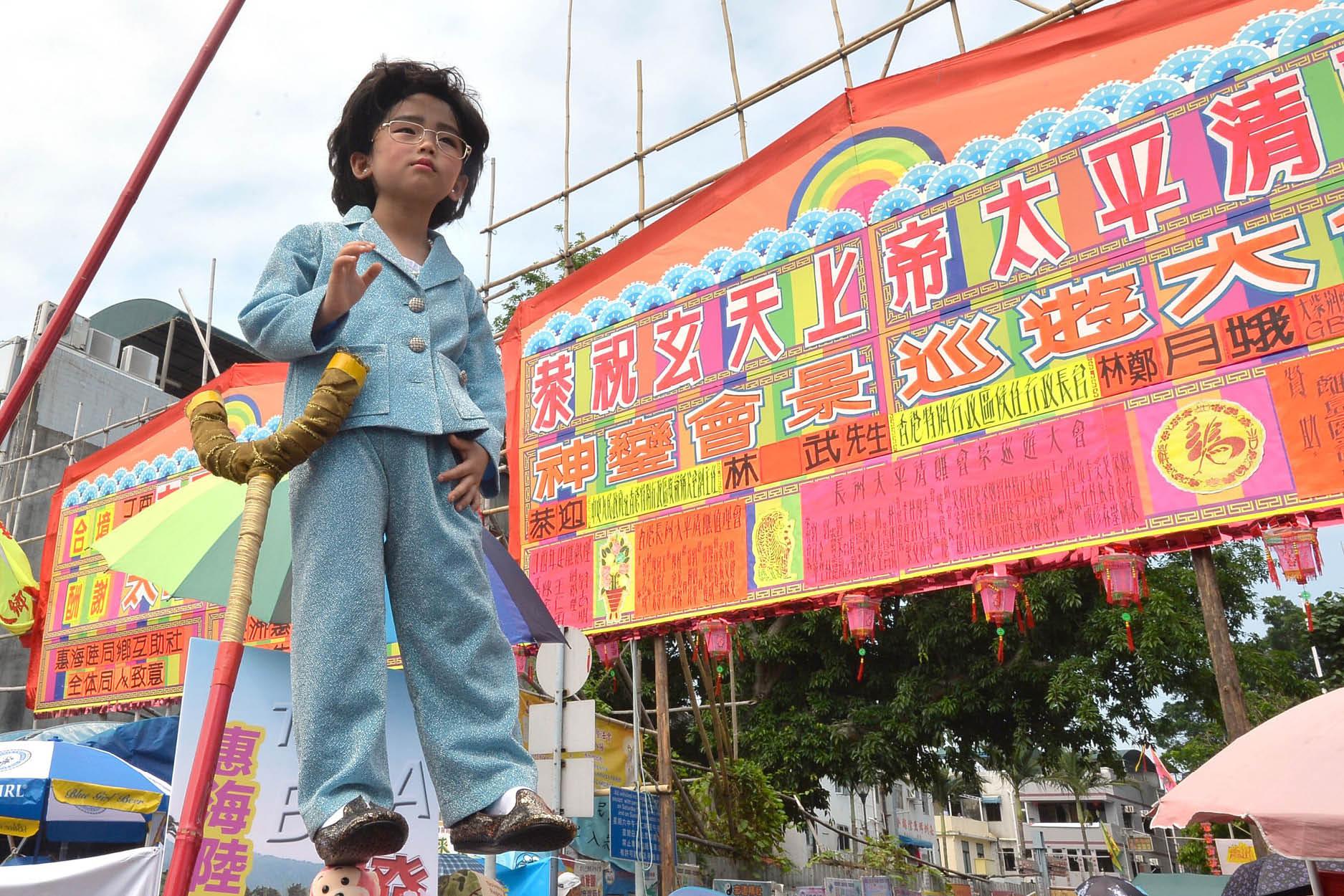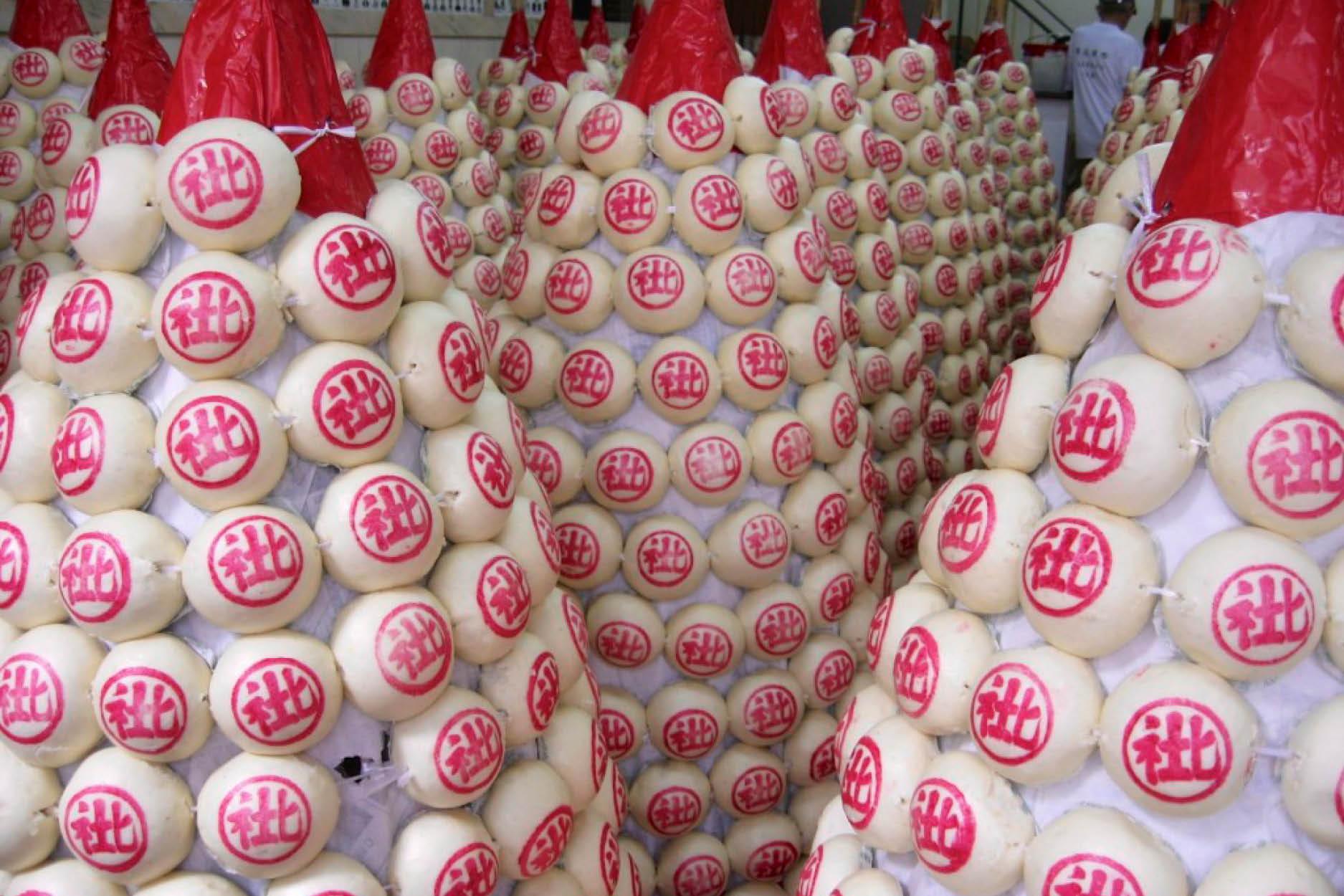 The Eats
Cheung Chau is primarily known as a foodie island, and many seafood restaurants line the waterfront around the main ferry terminal. For fishballs, head to Kam Wing Tai, while So Bor Kee has excellent Cantonese-style seafood. Wan Sing Dessert has sweet treats, including huge frozen watermelon on sticks and mango mochi. Trendy Nordic style and Japanese-inspired cafe Heima Heima is the place to go for tea, with tatami-style dining, and shelves of books and souvenirs. Heima makes a great pour-over and cold brew coffee too. Other foodie hotspots include Si Dan meaning 'whatever,' who specialise in eggs. Their signature dish is onsen egg mashed potatoes with black truffle. Try Locomo for delicious umami seafood broth, or a dense tomato broth, with clams, dried shrimp, cuttlefish roll, or chicken wings. The Pink Pig has music, craft beer, cocktails and small bites, including fried squid tentacles with squid ink aioli. Instagrammers should head to Cheung Chau Corner for its MTR-inspired decor and yummy drinkable yogurts, while Valor is a cool hipster coffee shop offering unique java creations, including a tropical coconut ice-dripped coffee, served in a coconut shell.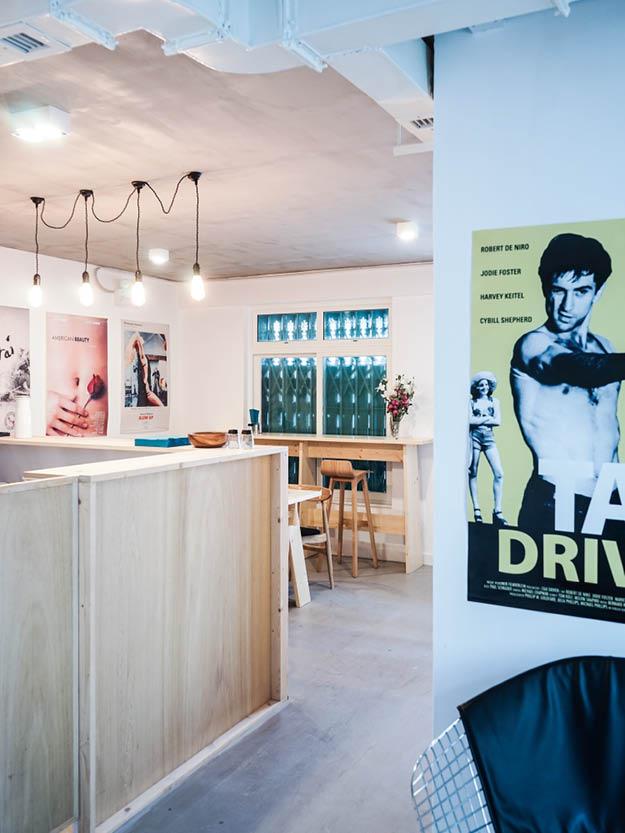 Eastside Cafe on Tung Wan Beach has the best creamy frozen D'Aquiri's - it's a must stop.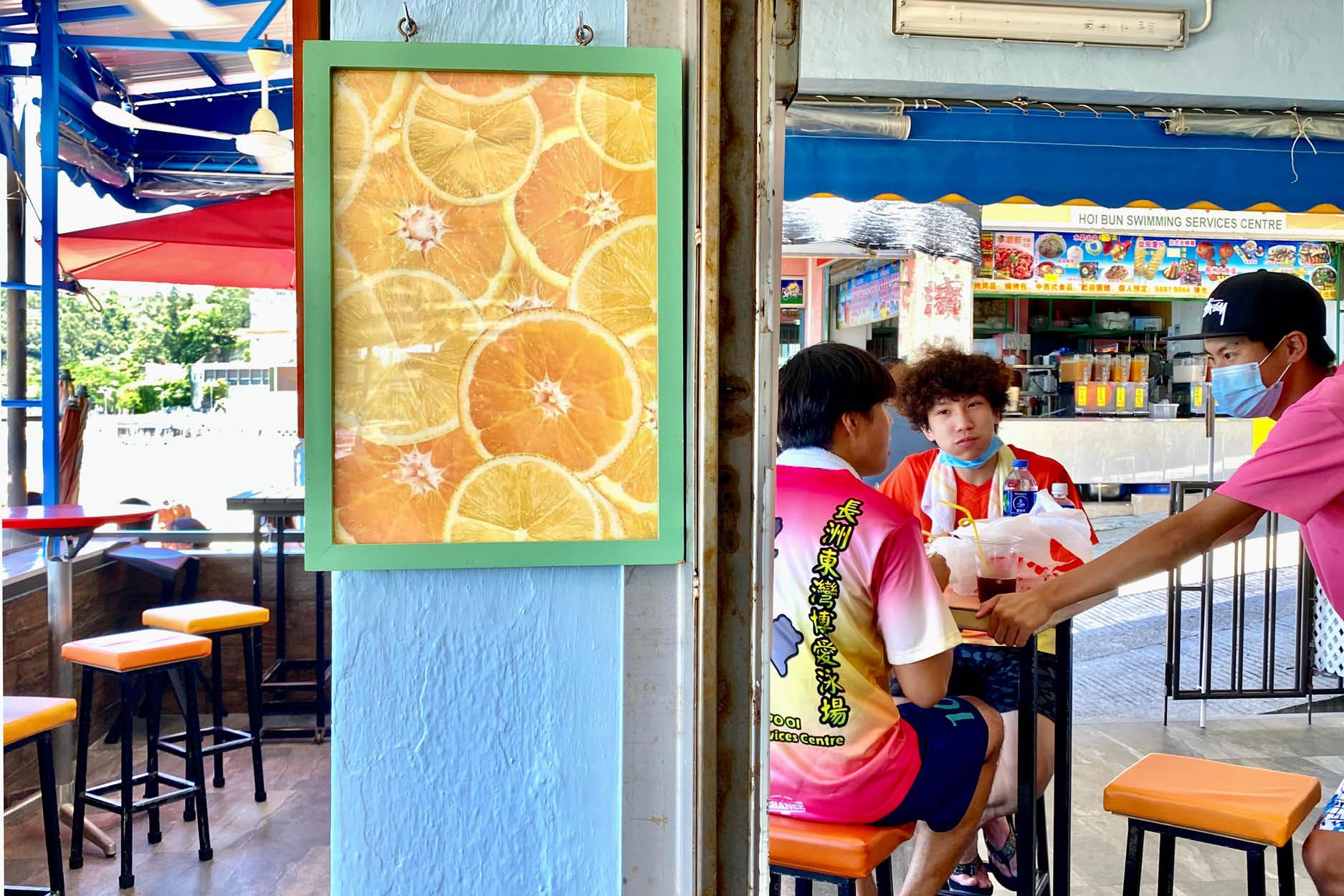 The alfresco Outdoor Café - part of the Cheung Chau Windsurfing Center, sits on an overlook with views over Kwun Yam beach, where you'll find also find the 70-year-old Hing Kee Beach Bar and store - a perfect chill spot. Here, you can hire deck chairs and umbrellas.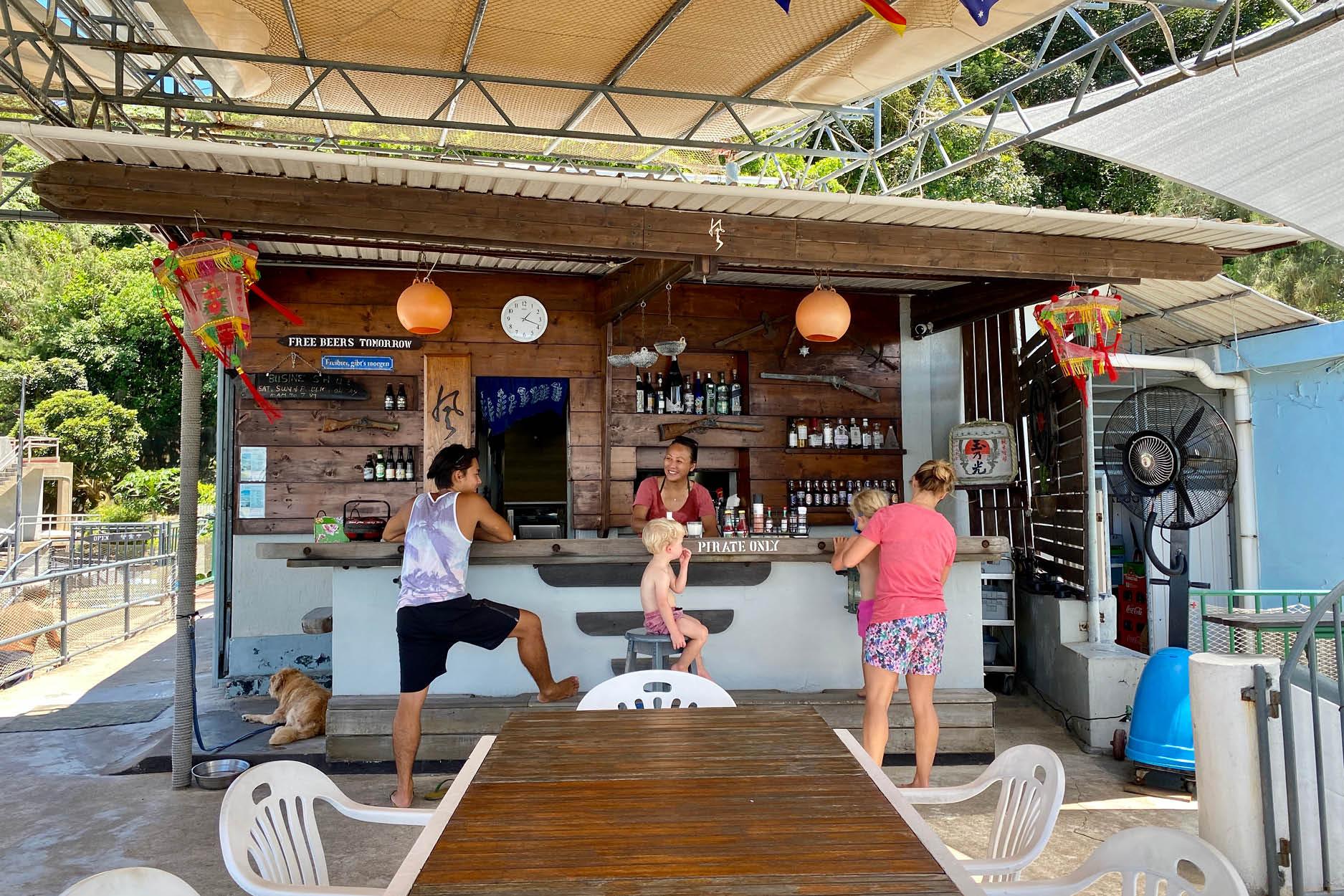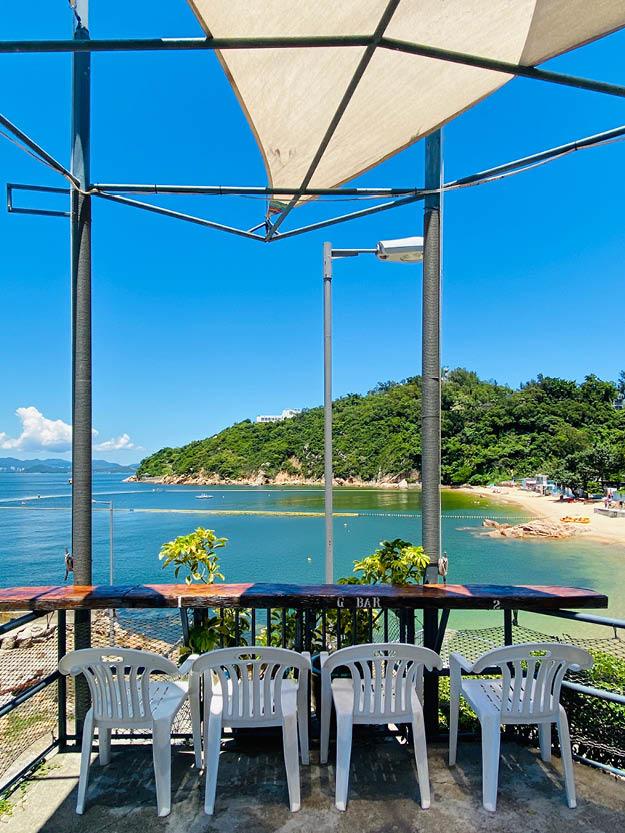 For Retail Therapy
MyArts has unique pieces from local designers. BnB, The Creative Workshop, is a B&B, art jamming, and creative space. It's also the place to pick up a lock to add to the Love Lock Garden opposite. Island Workbench was founded by two local designers who grew up on the island. They also have a small cafe by Tung Wan Beach, which serves omelettes, croissants, and desserts.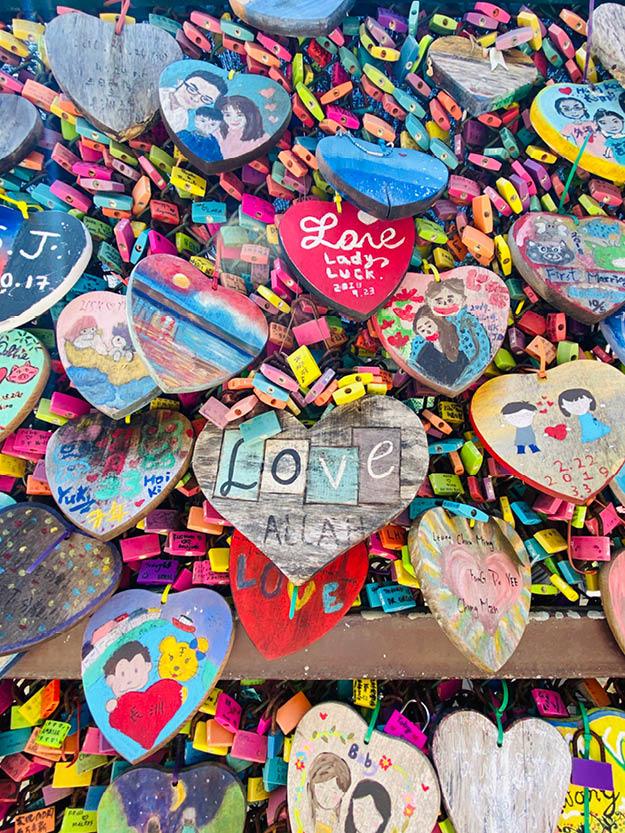 Other things to Do
Visit the beautiful Pai Tai Taoist Temple [1783], while walking or cycling around the island. North Lookout Pavilion is the highest point on the island with stunning views of Cheung Chau and beyond. It's a gentle 20-minute walk from the pier. For a gorgeous coastal walk, take the Mini Great Wall, part of the Cheung Chau Family Walk, with views overlooking the South China Sea. Look out for the oddly named rocks along the path, such as Human Head Rock and Vase Rock. It's a 1.2 kilometre walk from the ferry pier. The entire island can be walked in about two hours. Explore the Cheung Po Tsai cave, rumoured to be a hiding spot for infamous pirate Cheung Po Tsai, and see Sai Wan Tin Hau Temple.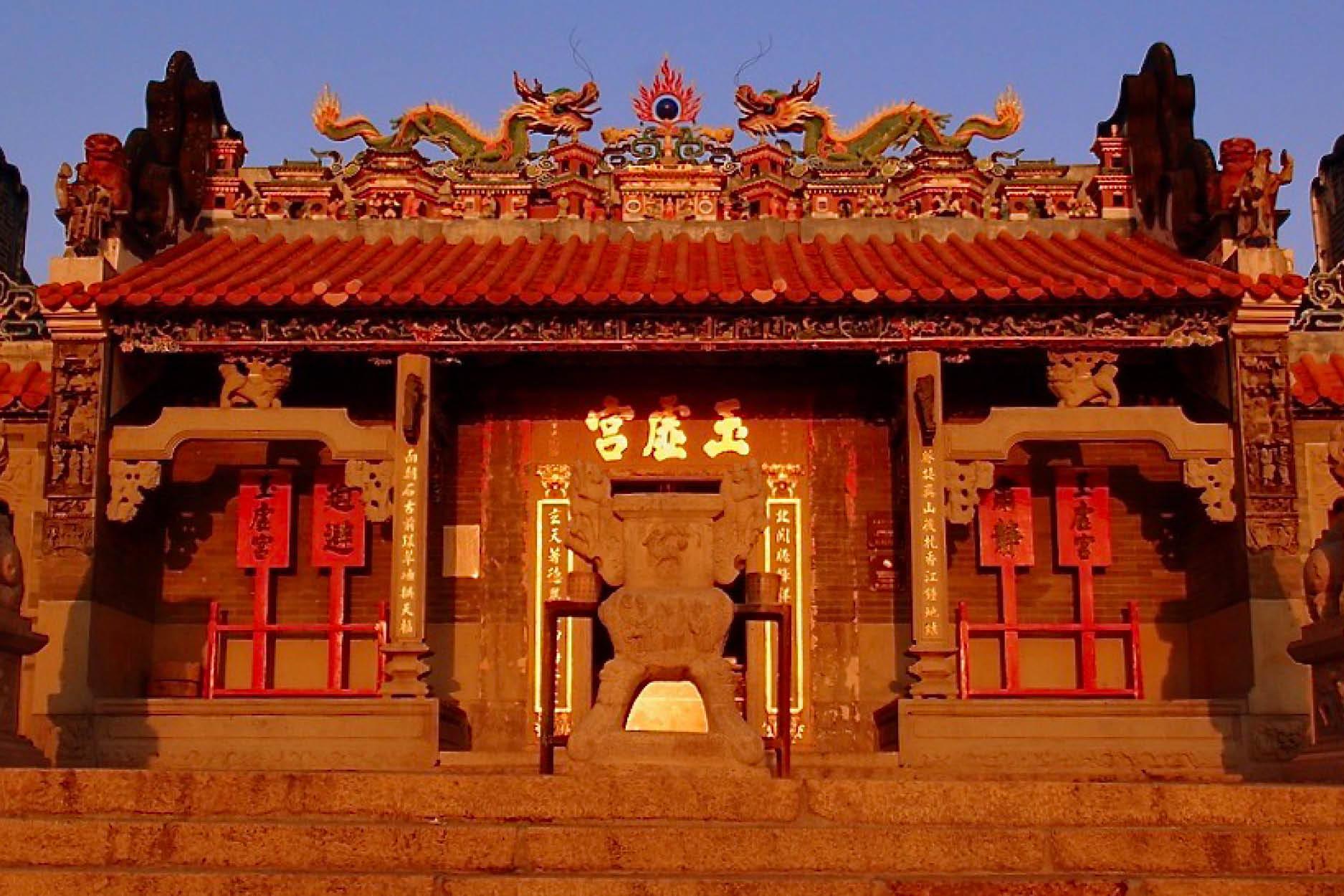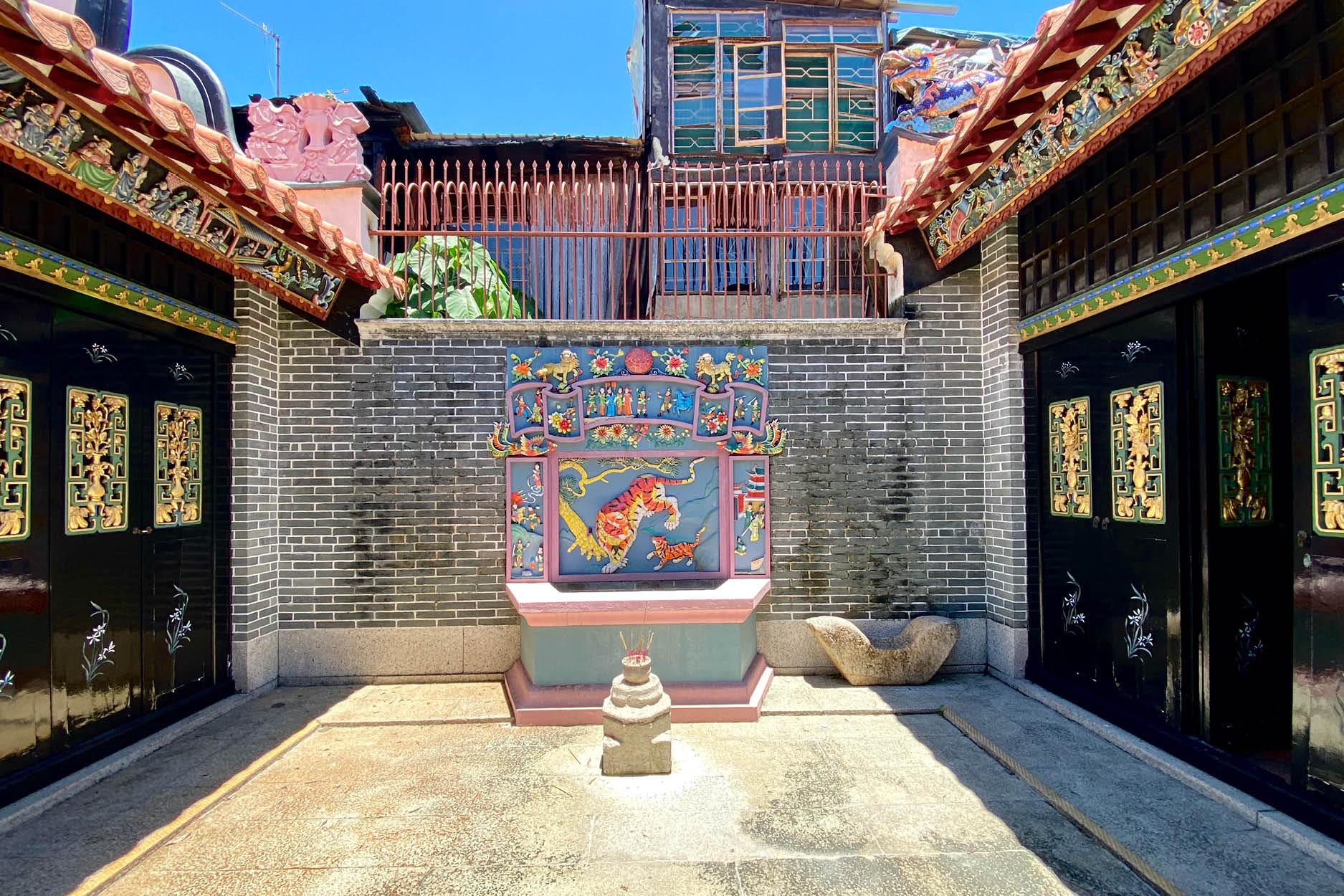 Staycationing
There are many overnight options: The Warwick Hotel is the biggest hotel on the island, while Lychee Sunset Hotel has an excellent sea view rooftop for cocktails. As well, there's the BnB Cheung Chau and several Airbnb options.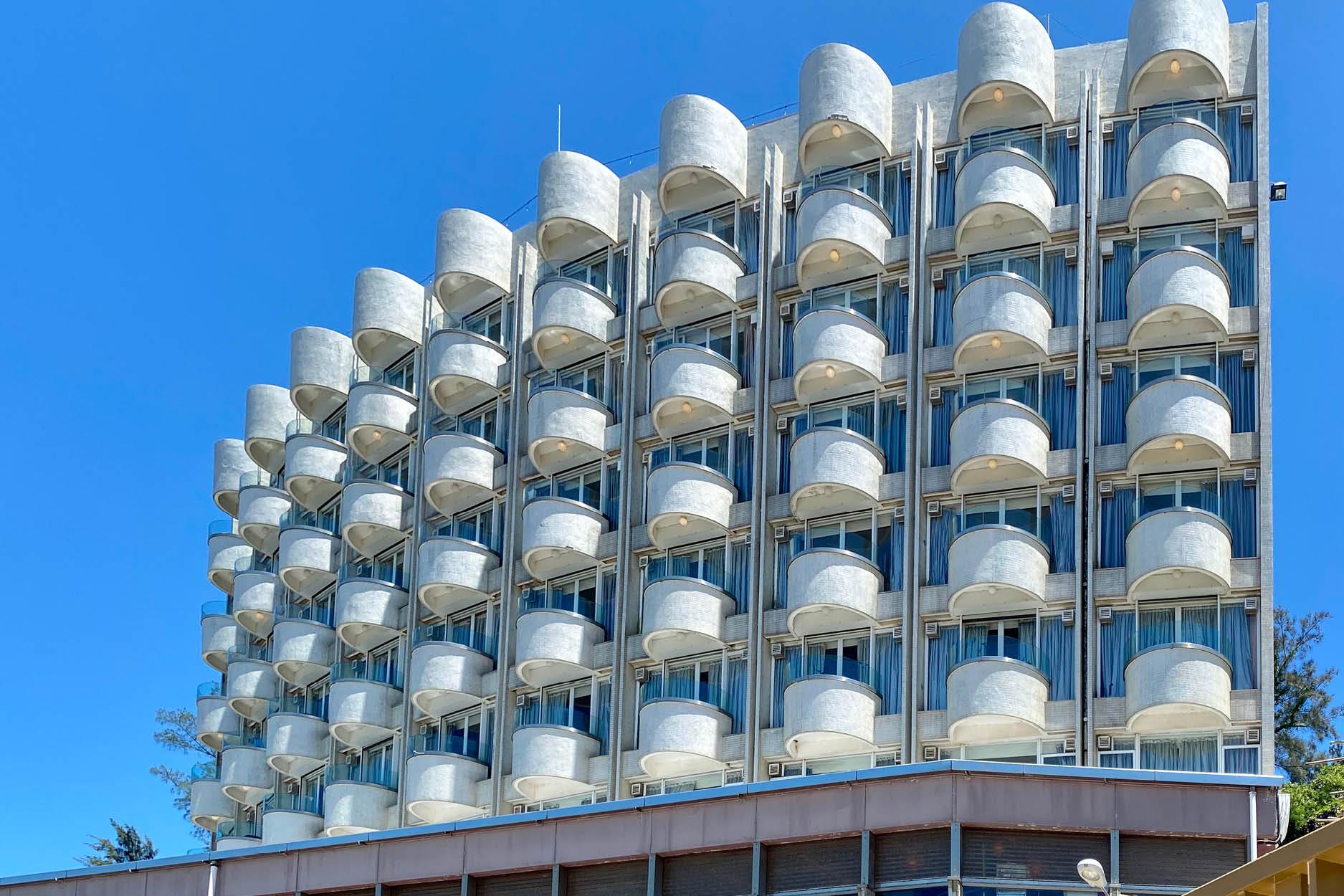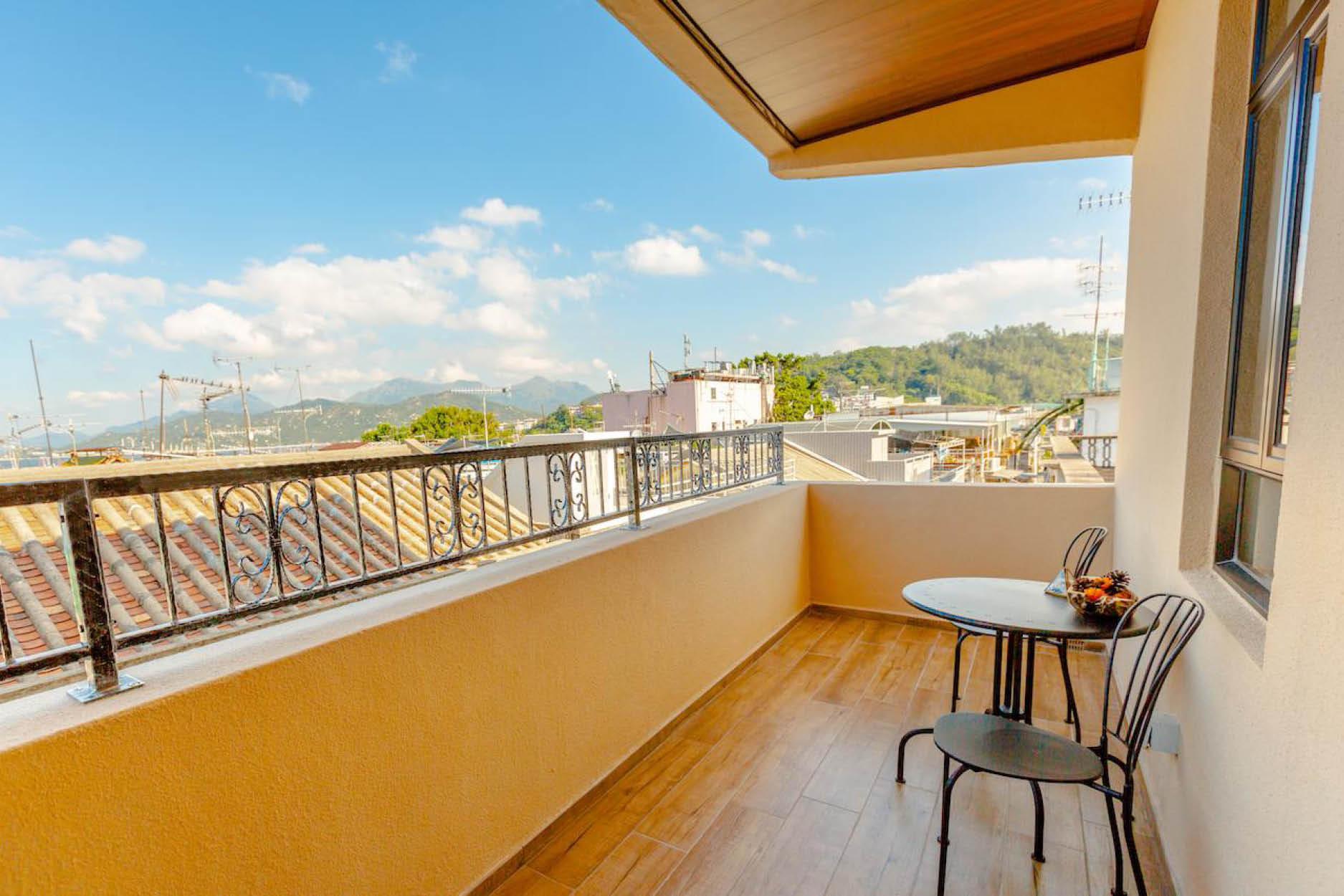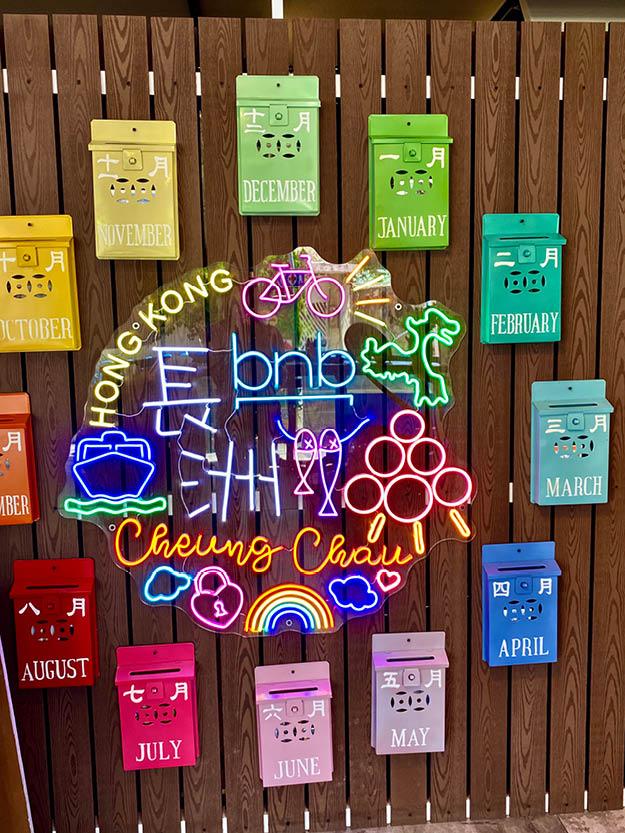 For a glamping experience, Sai Yuen Farm has breathtaking views and is the place for stargazing. Choose from a Native American Teepee, African Safari Tent, a Mongolian Ger, or the Star Gazing Geodesic Dome that sleeps four.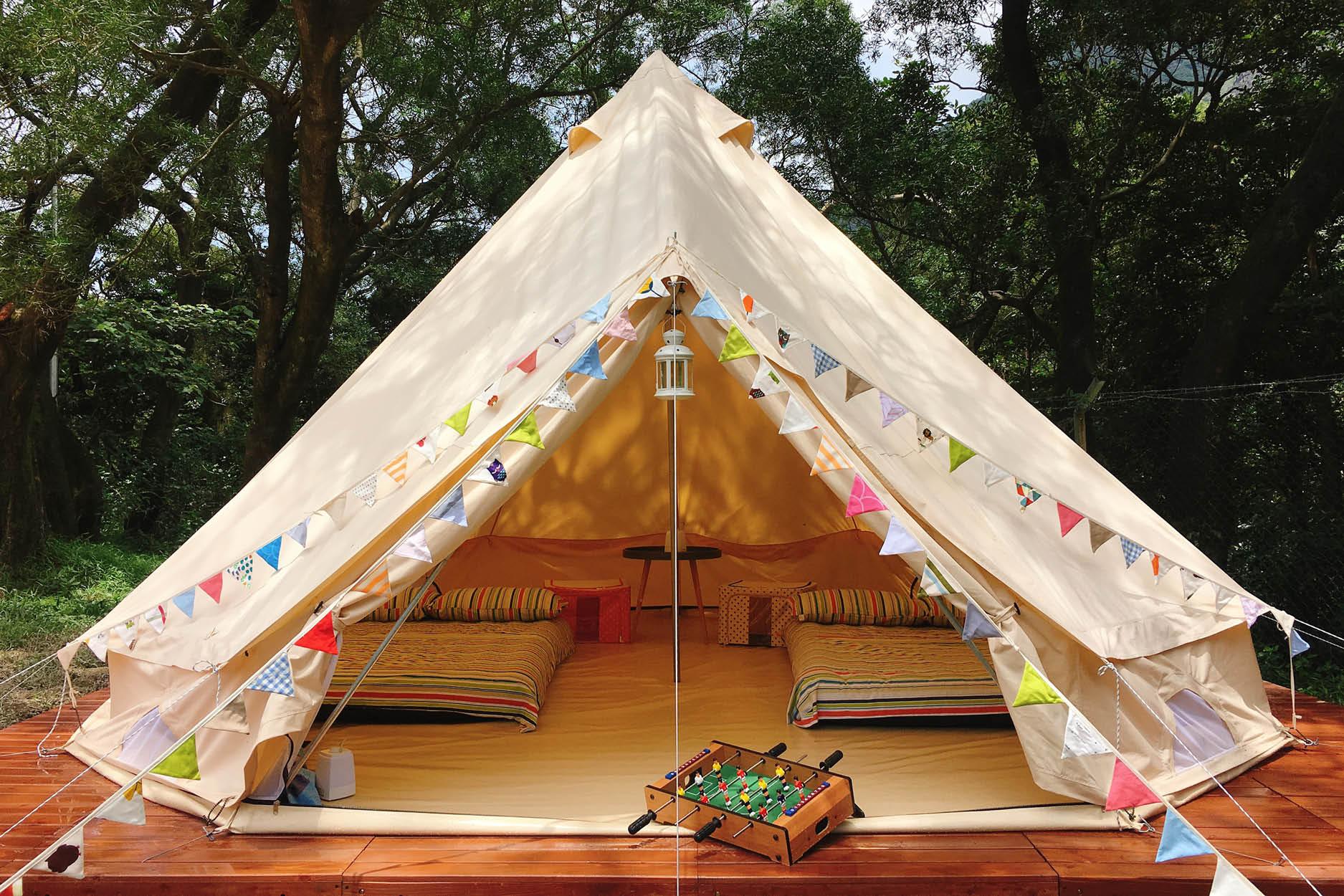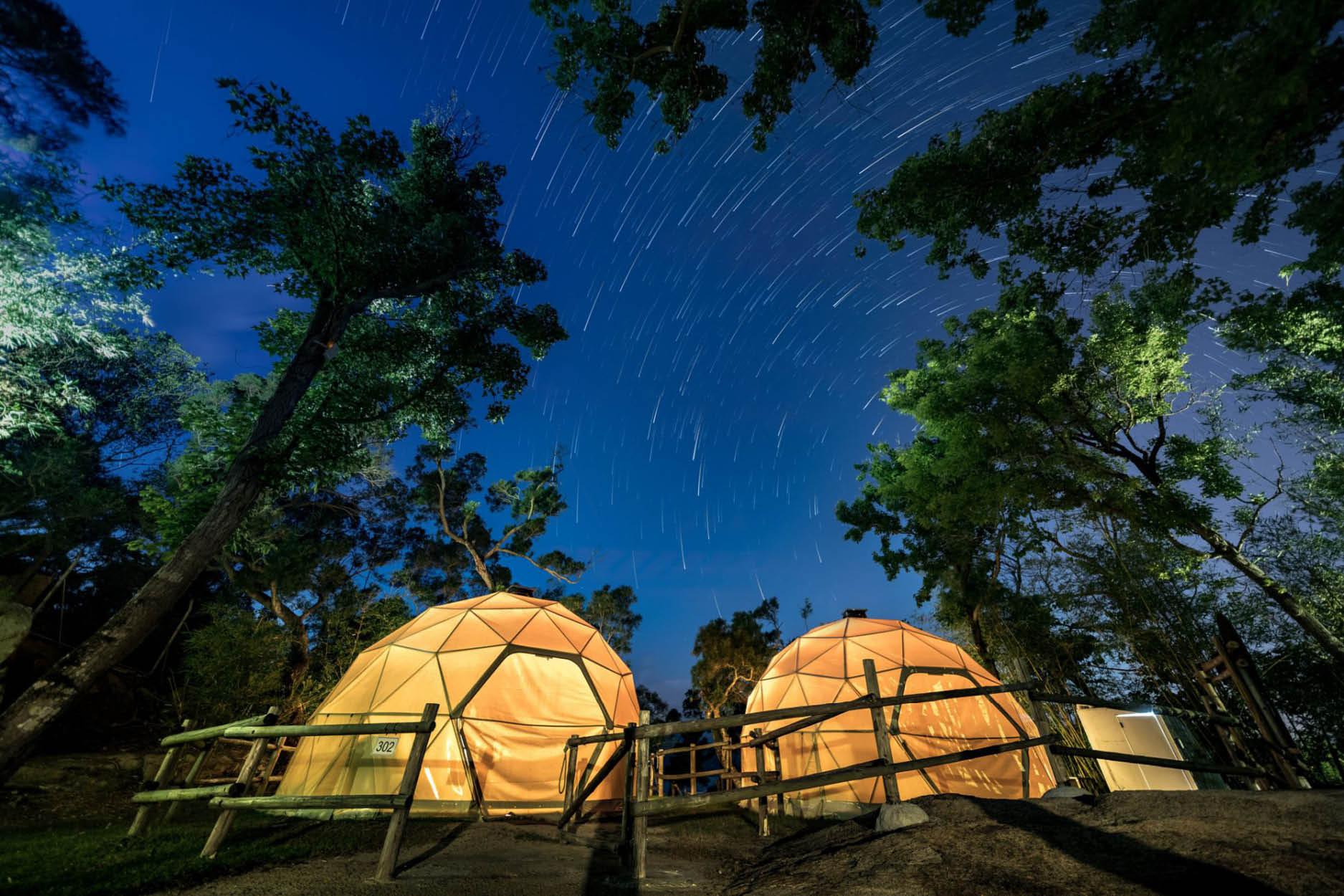 ***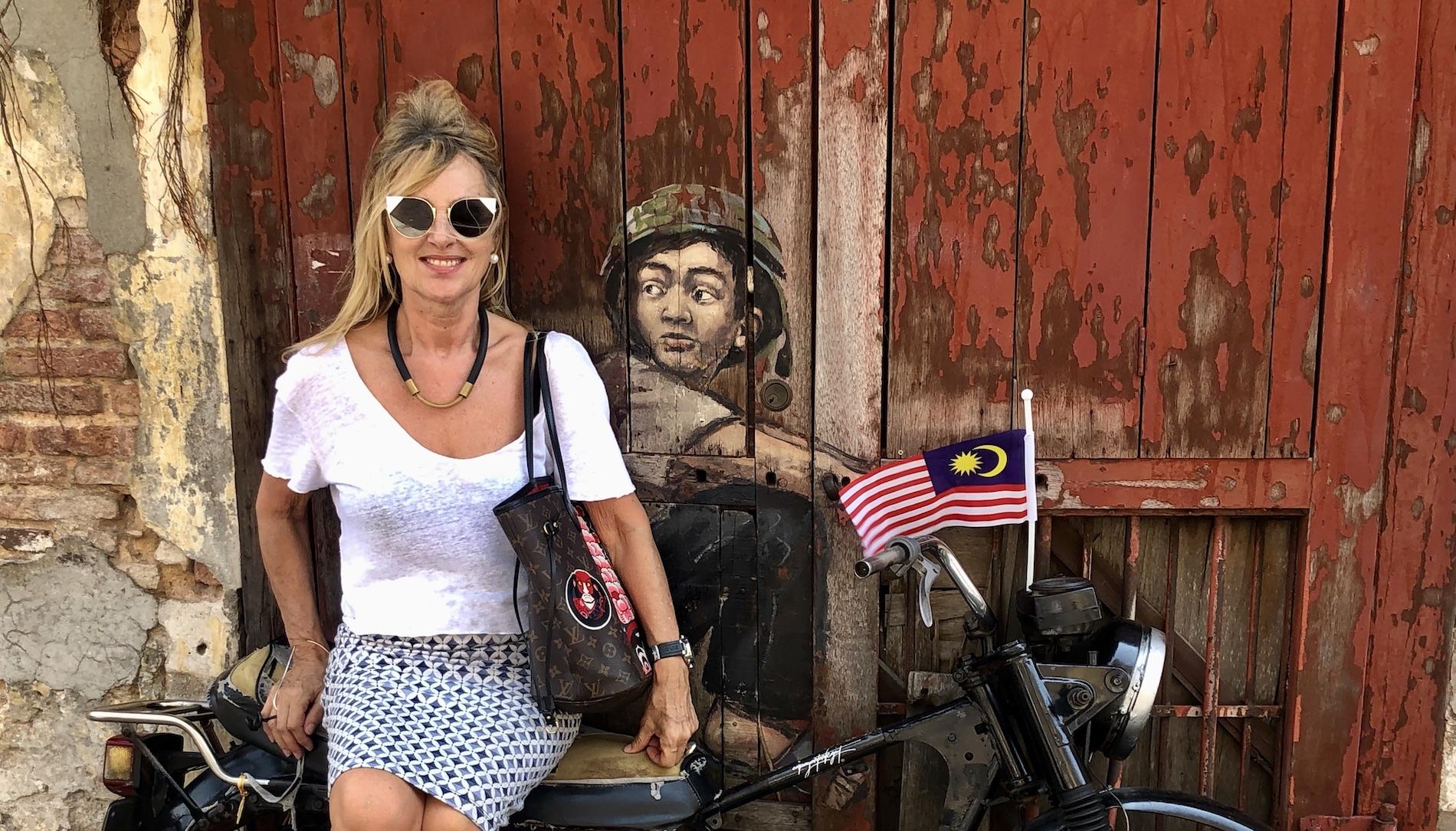 Anji Connell is an interior architect, garden designer and self-proclaimed nomad who regularly writes about art, design, lifestyle and travel from her globe-trotting adventures. Known for her bubbly persona and even more exuberant sense of style, Anji's portfolio spans everything from interior styling to furniture and landscape design for some of the world's most beautiful spaces. For now, you will find her @anjiconnell_acidplus and anjiconnellinteriordesign.com bingeing on future travel plans from her designer chair.