Home to some of the world's most luscious wines, grandiose vineyards and neo-classical architecture—Bordeaux, the UNESCO-listed port city on the Garonne River in southwestern France, is about to add modern cultural epicentre to its resume.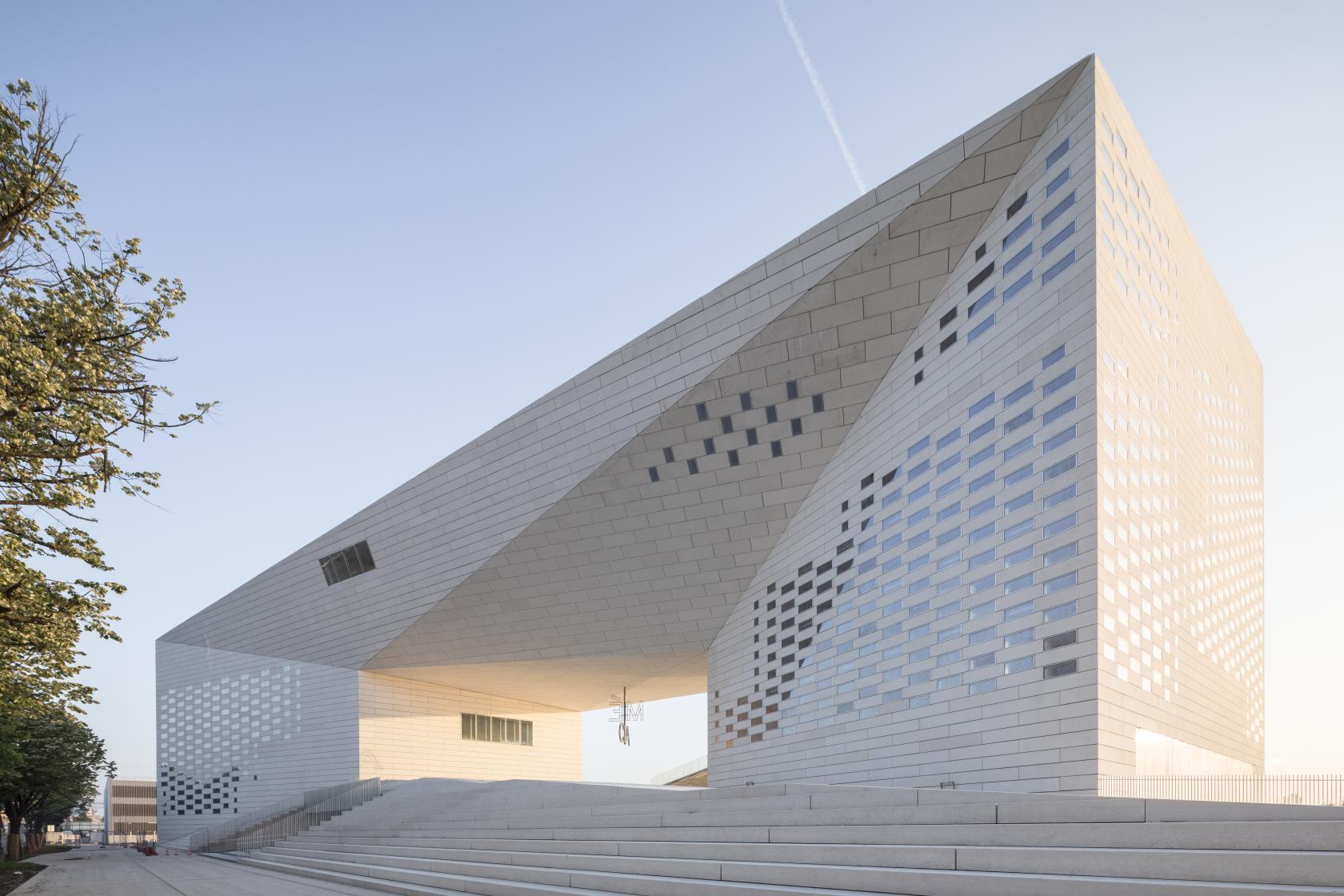 At the forefront of this transformation is MÉCA (an acronym for Maison de l'Économie Créative et de la Culture en Aquitaine), a majestic 18,000-sqm cultural building newly minted last week that is the joint brainchild of famed Danish architect Bjarke Ingels's BIG and Parisian agency FREAKS freearchitects.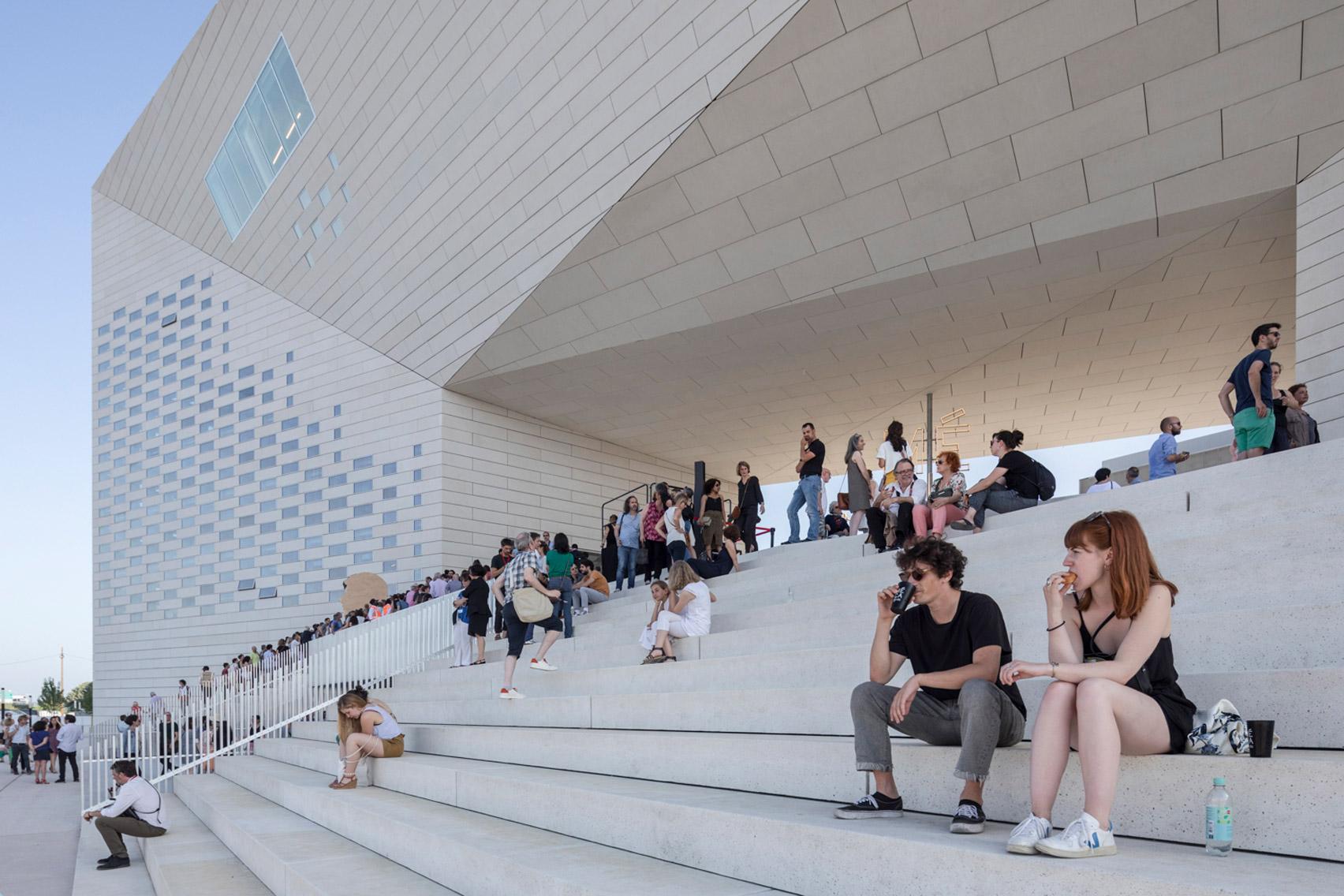 The star-studded team first unveiled in 2012 their vision for a colossal cultural landmark fusing art, literature and performance that is to embody a huge "urban living room" of sorts, where visitors could freely roam the structure and sloping steps that directly connect to River Garonne, blurring the boundaries between public and private spaces and allowing the city's energy and creativity to play a role in making this "blank canvas" their own.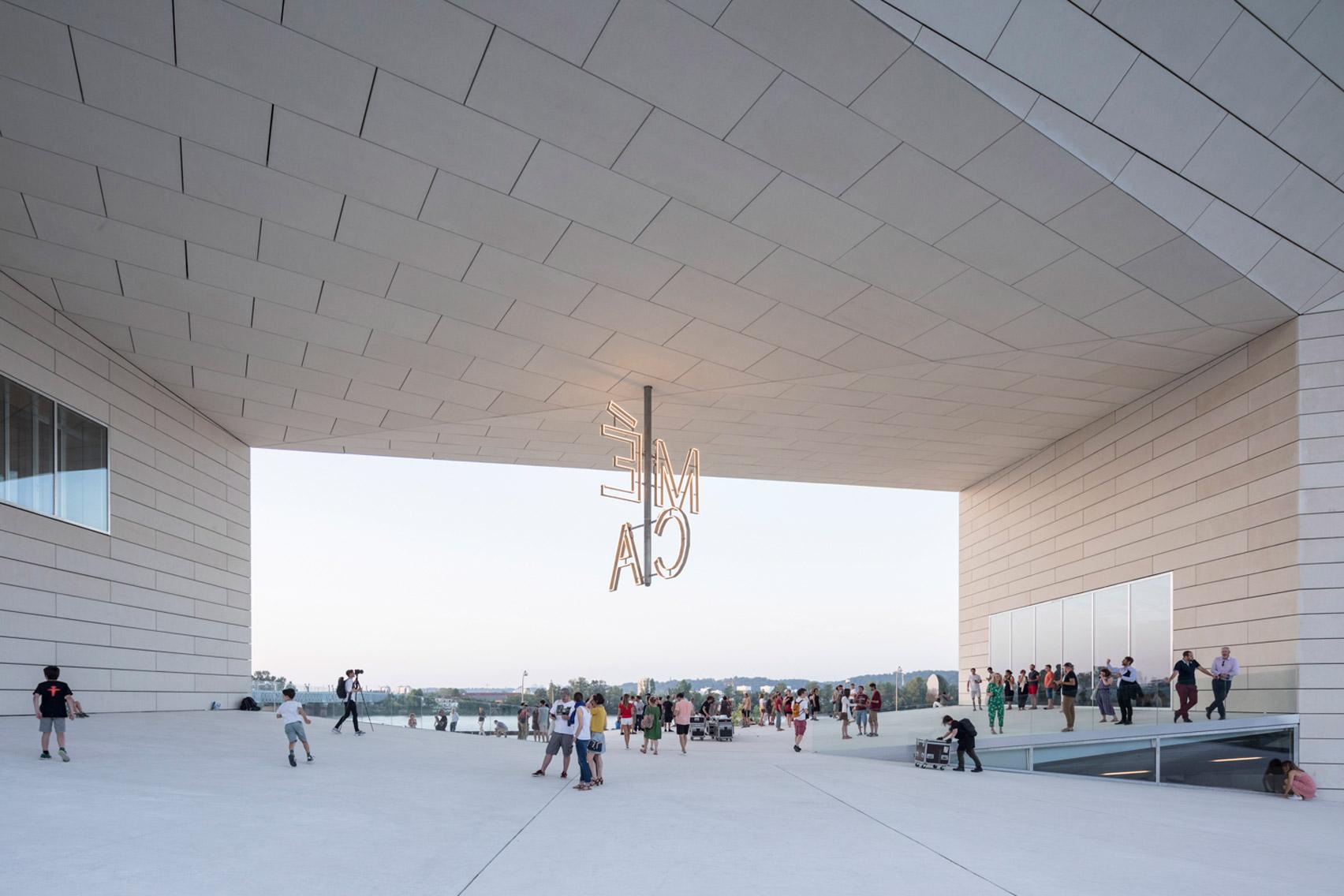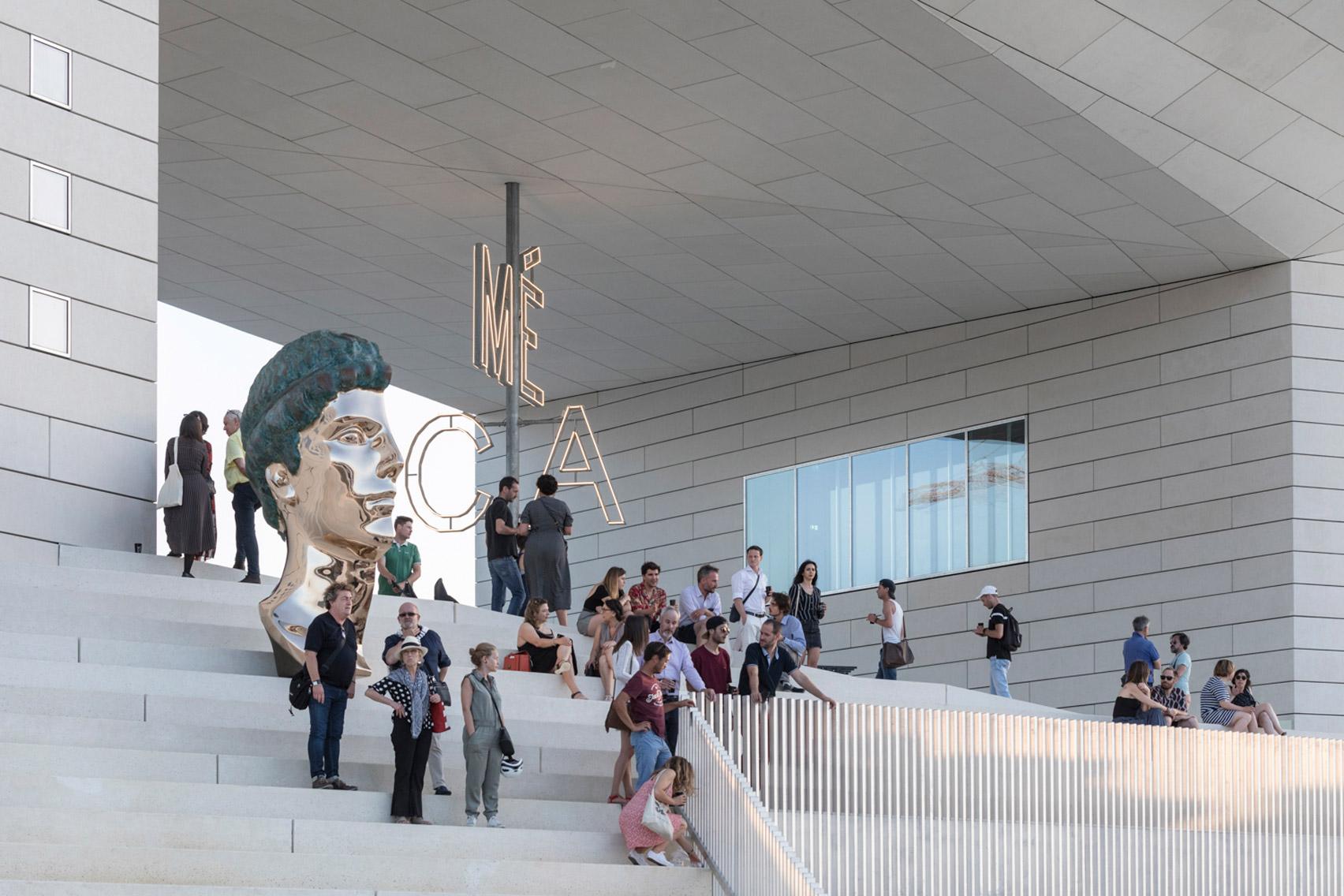 The result, seven years in the making, is a stunning behemoth complex towering over the city's historic promenade, a touchstone that puts Bordeaux right on the contemporary architecture and design world map.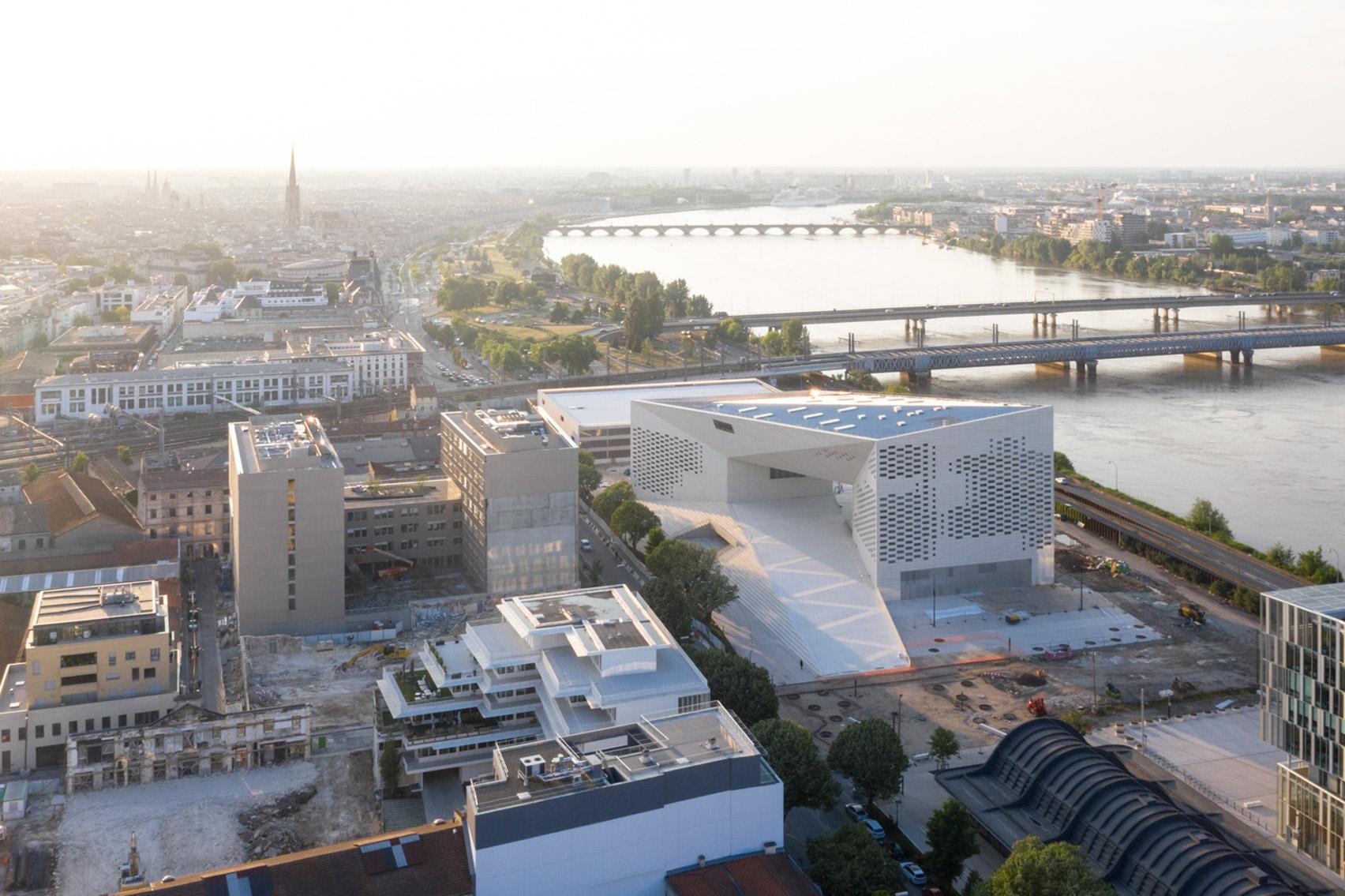 Enwrapped in sandblasted concrete panels that lend to a gritty texture echoing Bordeaux's iconic sandstone buildings, the asymmetrical building conceived as "a giant loop wrapping around itself creating a hole in the building" is signature of Bjarke Ingels's fearless, expressive style.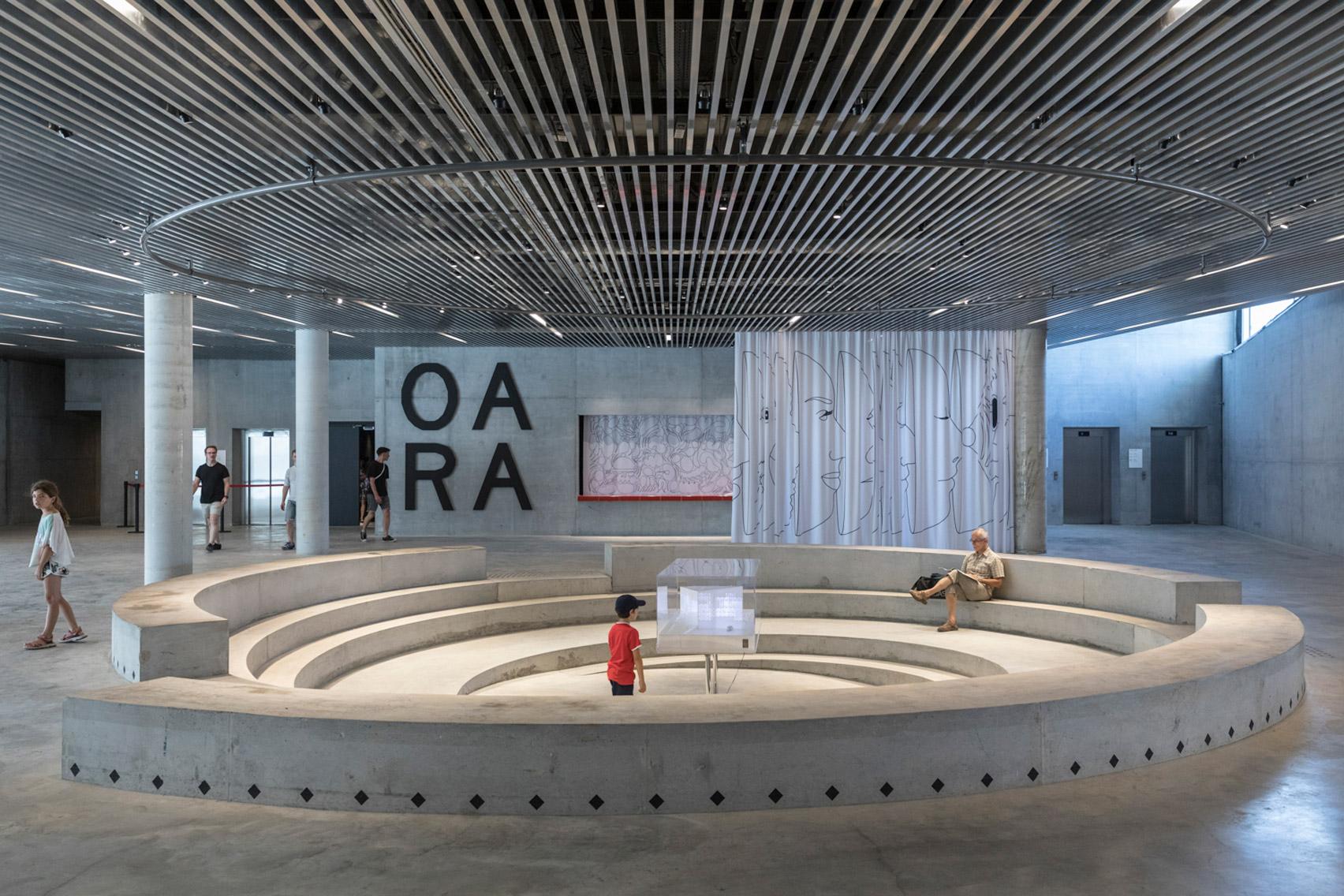 A singular, multidisciplinary complex opened 24 hours a day houses three separate cultural institutions all under one roof: visual arts organisation FRAC occupies the cantilevered arch—beautifully lit with natural light, within which sit a 1,200-sqm, seven-metre-high exhibition hall, production studios, storage facilities, cafes, a 90-seat auditorium, plus a sprawling terrace overlooking the city.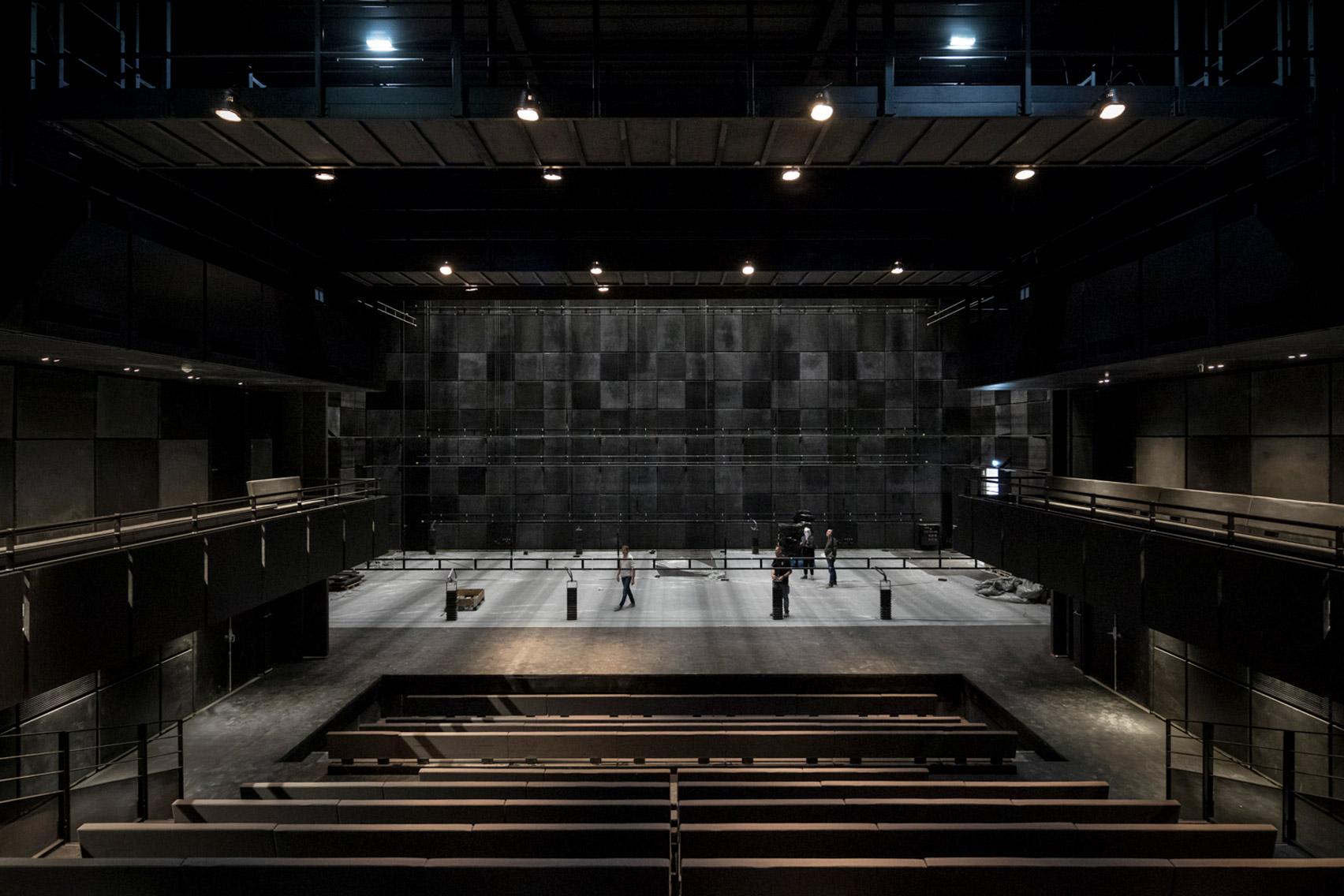 Flanking—and connecting via—FRAC are two vertical columns, each occupied by literature and film agency ALCA and performance arts centre OARA. They house the former's 80-seat cinema and the latter's stunning 250-seat theatre constructed in all-black checkerboard panel of concrete, wood and perforated metal plus several dance studios.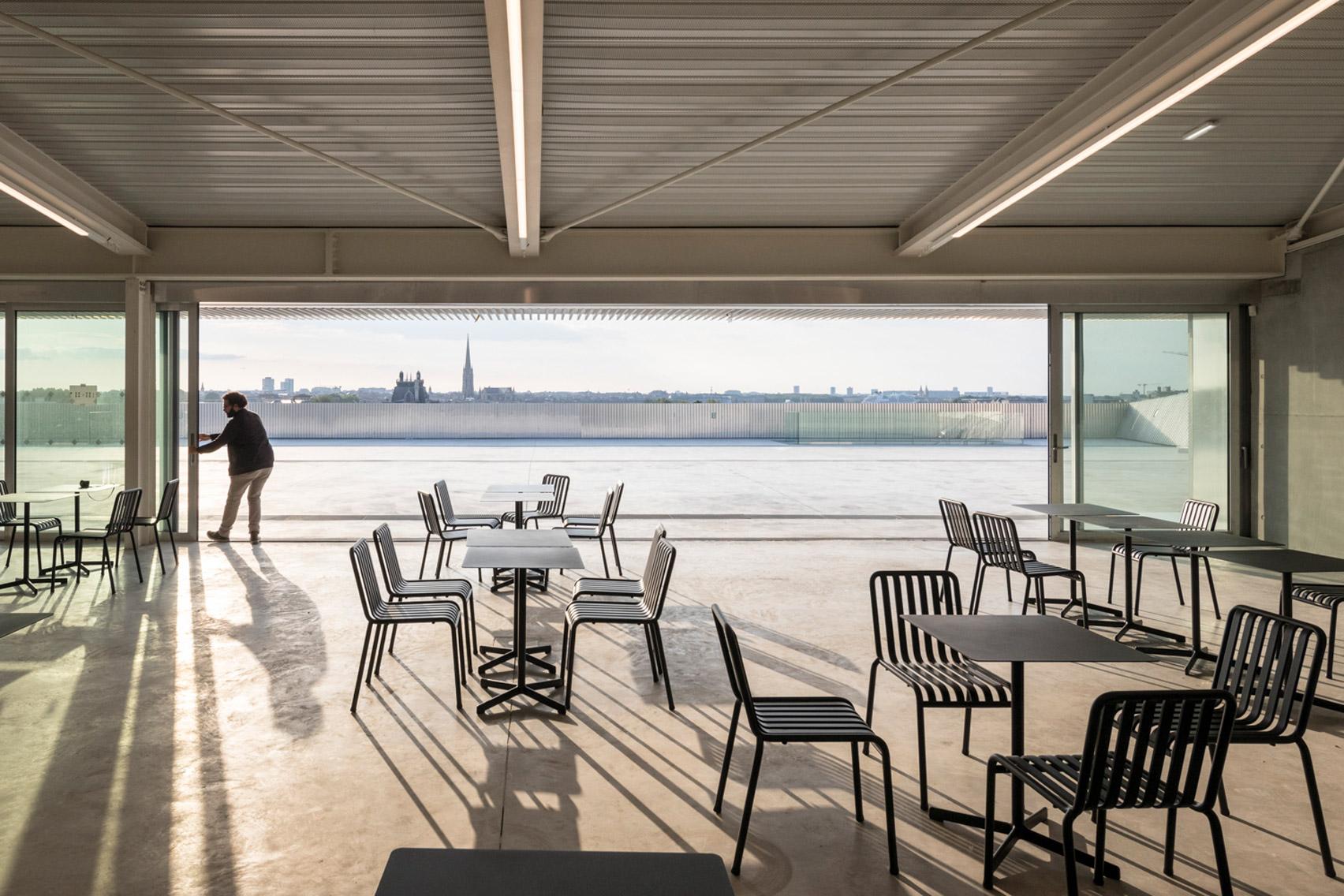 Little touches of Bordeaux are sprinkled throughout the space, most notably within the ground floor lobby and restaurant area adorned in dark red furniture and cork chairs custom-designed by BIG that give a nod to the city's illustrious reputation as a wine city.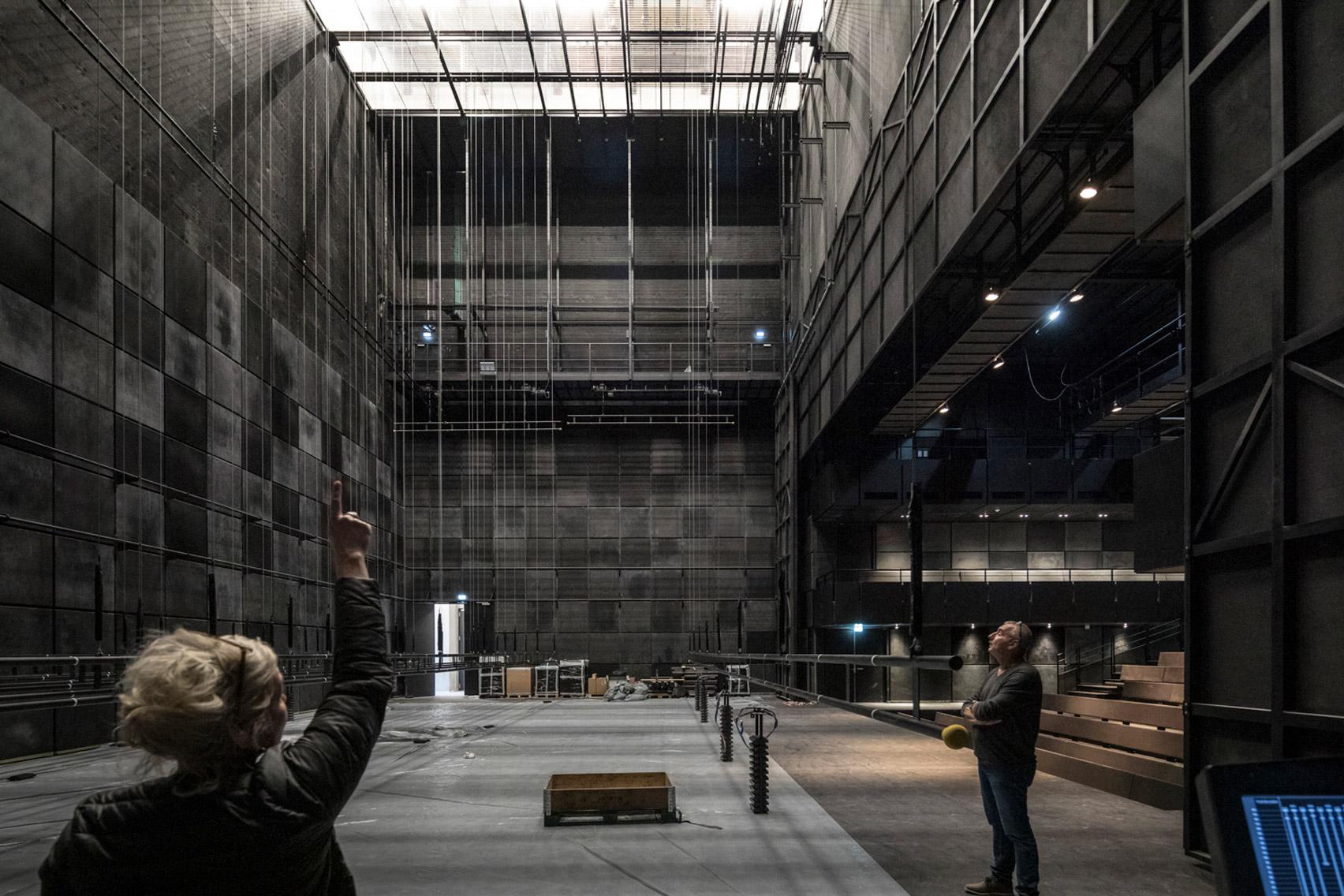 Windows of various sizes are intercepted onto the exterior to control the amount of light entering inside plus to create a feeling of transparency.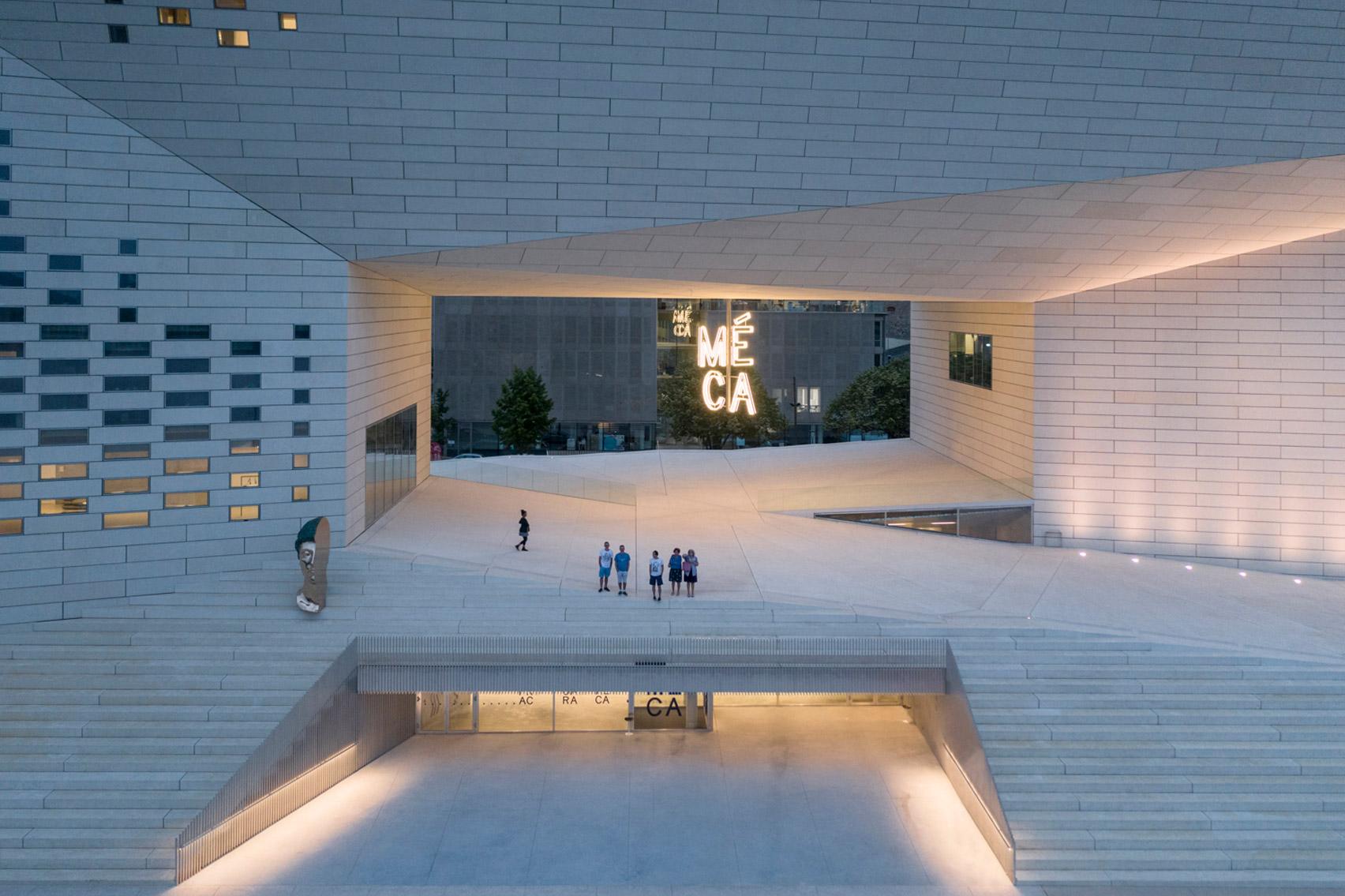 At the heart of this striking modernistic establishment hangs a seven-high metre MÉCA sign hangs like "a chandelier" within the punctured loop over the expansive public square, framed by Bordeaux's beautifully lit skies, vibrant energy and wondrous riverscapes.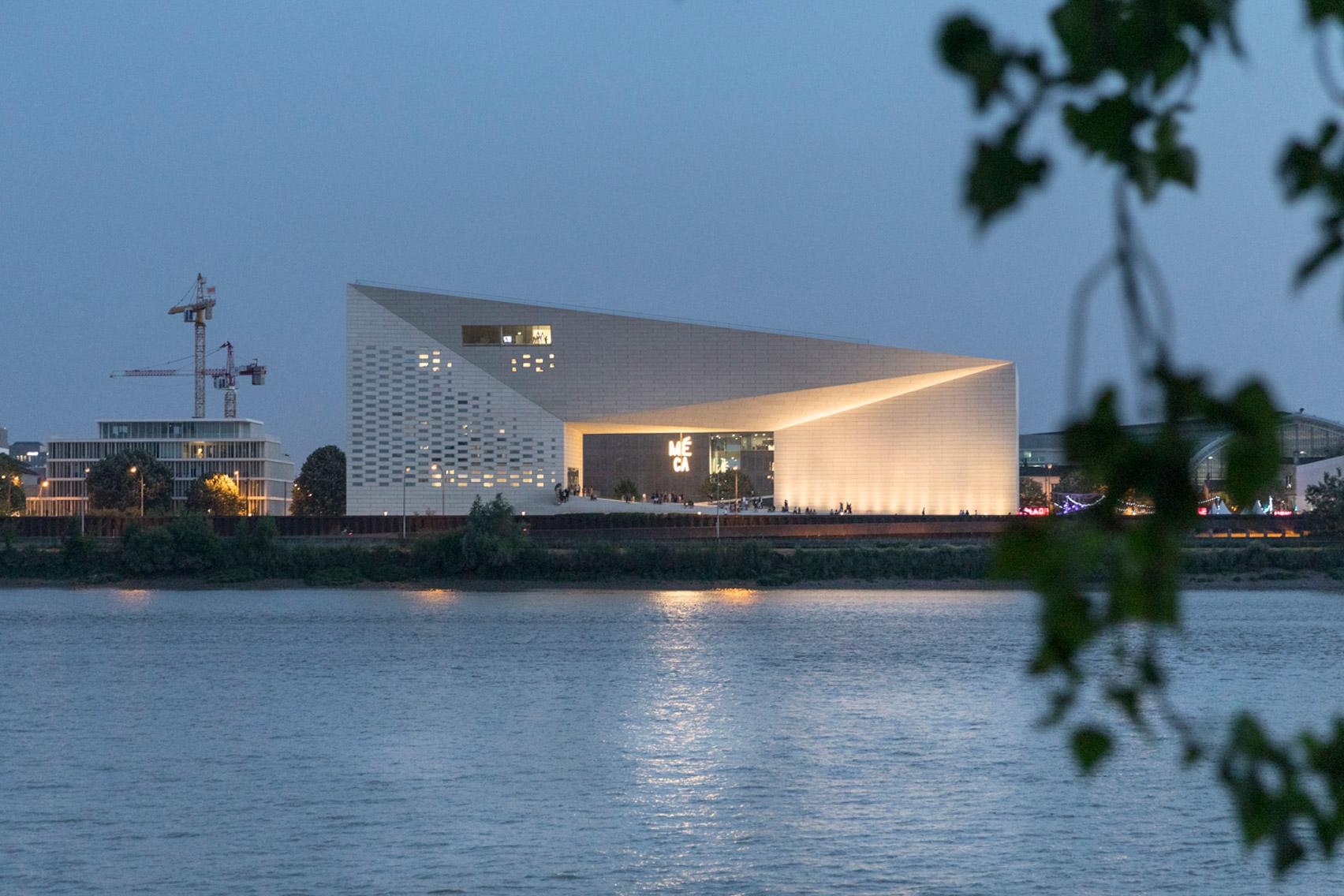 Photos courtesy of Laurian Ghinitoiu.