Just like its name, Eco Terrace is situated beside green sloping hills, perfect for people who live and breathe nature.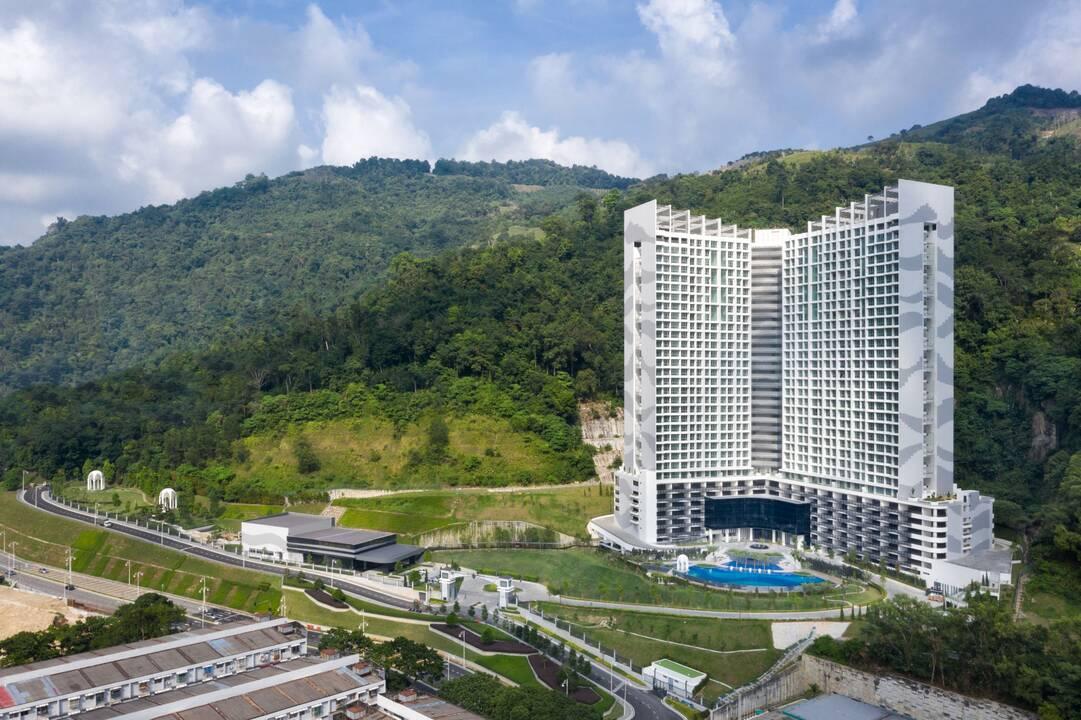 This is also the reason why the homeowners made the decision to purchase their home here – a 1,095sq ft unit with three bedrooms and two bathrooms. As a married couple with one daughter who enjoys greenery and reading, they went to Penang-based interior design firm Beyondblack Studio to transform their home into a cosy retreat.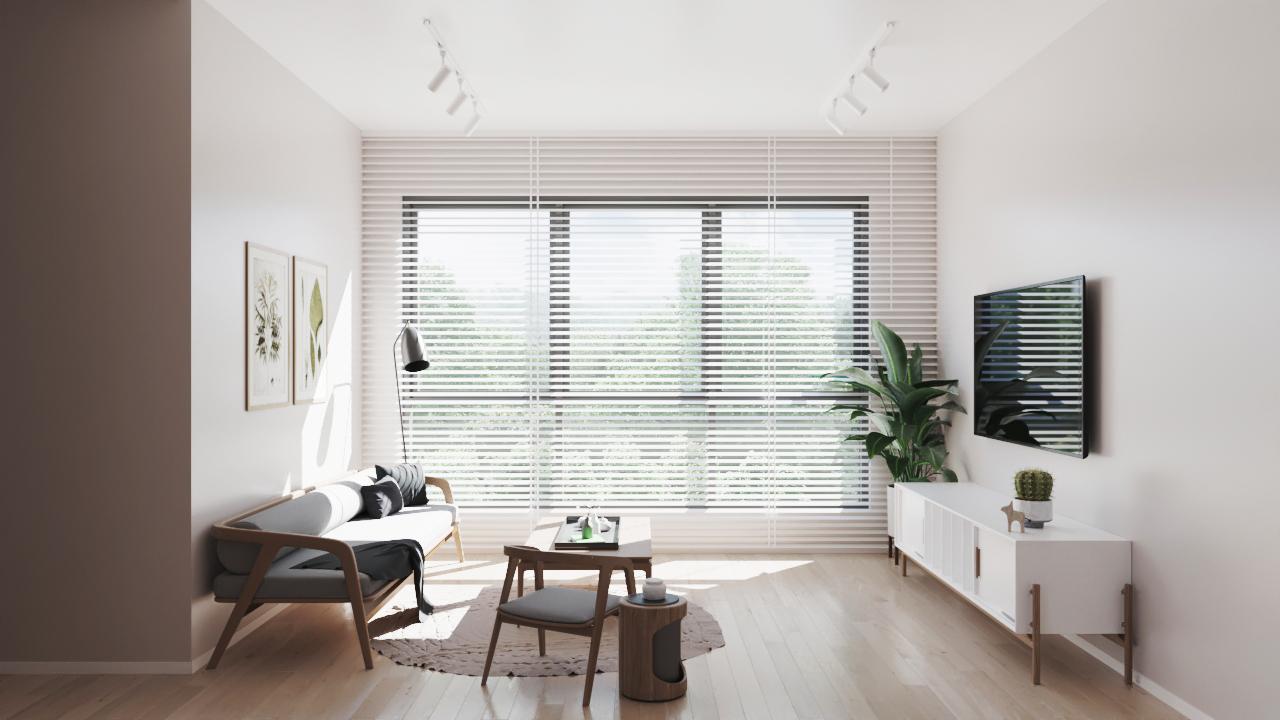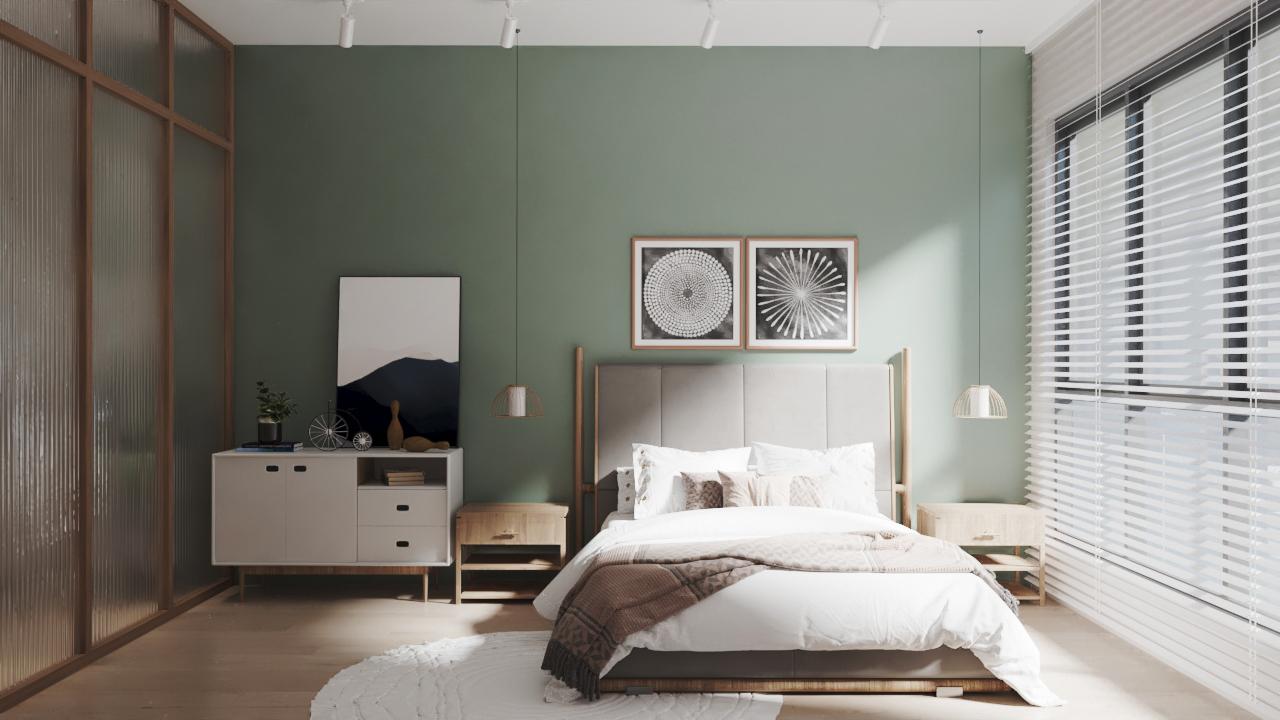 "After a day of working, they want a space where they can relax. And they want to keep things simple, not to overdo the design," says interior designer Wilson Goh. "The keywords they gave us for the ideal style were Scandinavian and Muji, so we try to work out the design on these two directions."
Using a palette of neutral colours and sleek lines with minimal decorative accessories, Wilson created a warm home that complements the beauty of nature seen outside their windows.
Scroll through the gallery below to see more of this family home: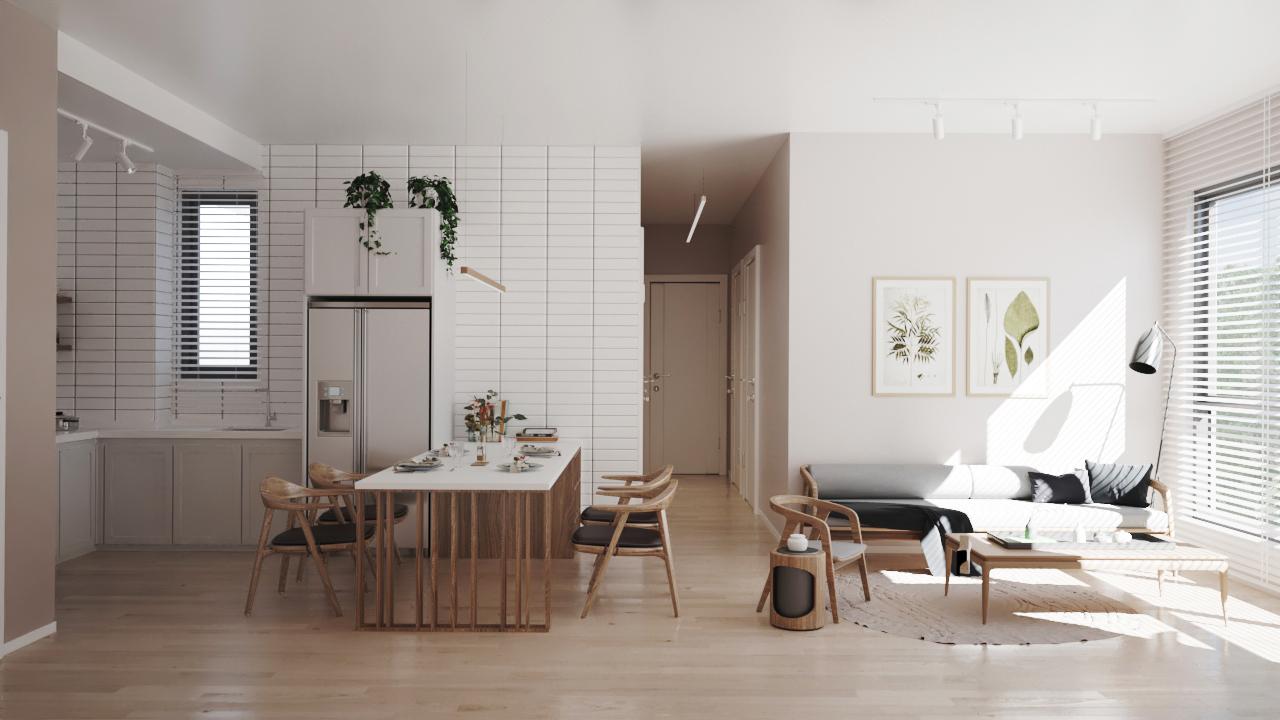 "The original unit has a nice layout for the living and dining area. At a glance, you can see there two areas and it looks spacious. The kitchen came equipped with some cabinet and electrical appliances," explains Wilson. "However, the kitchen area is a bit small, maybe up to two people can be at the kitchen at the same time."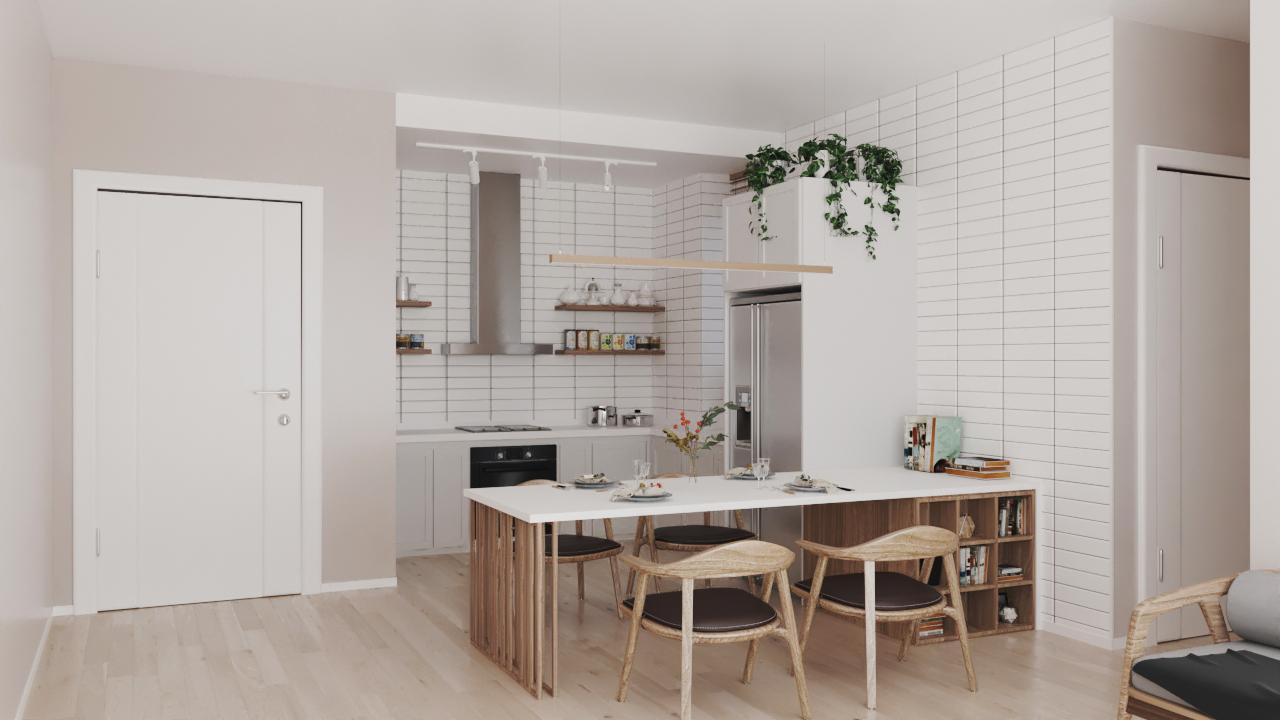 If they were to adopt the usual free-standing dining table, the walkway will become narrower. "The flow from the main door to the living area would not feel right then," adds Wilson. Hence, he made the decision to combine the dining table with the kitchen cabinet to retain the nice flow of the existing layout. Underneath the table is an open shelf for the homeowners to keep their books.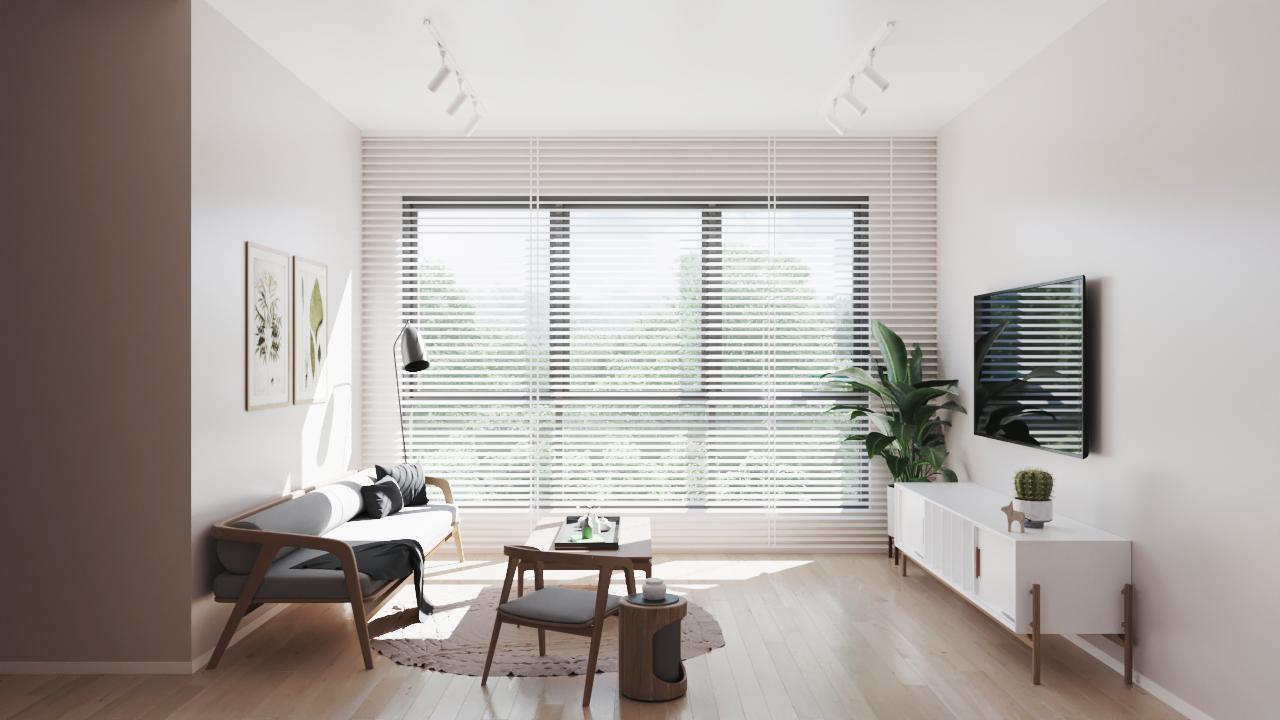 An earthy colour palette was chosen to complement the greenery outside the unit, wood vinyl flooring from Pergo adding dashes of warmth.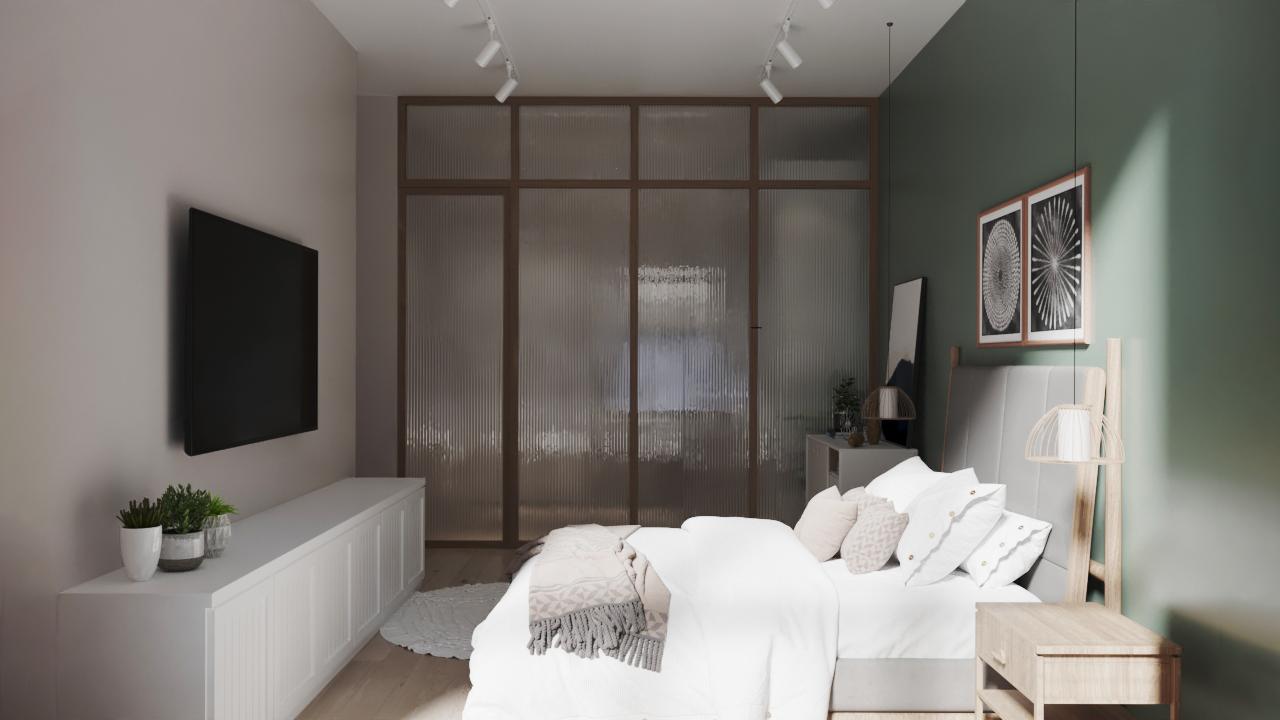 To create different layers and ambience, a dark muted green from Dulux is used for the feature wall in the master bedroom. "It's as if we're bringing in the outdoor greenery into the bedroom," says Wilson.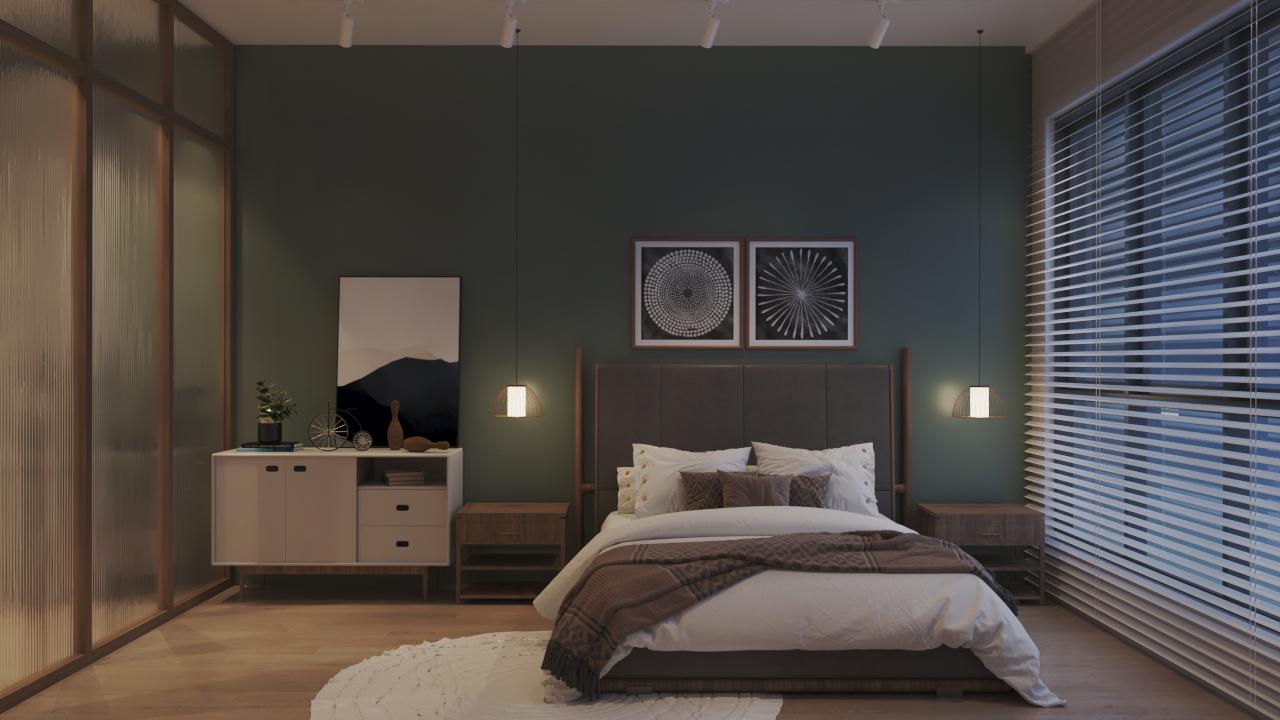 The master bedroom at night is a cosy picture.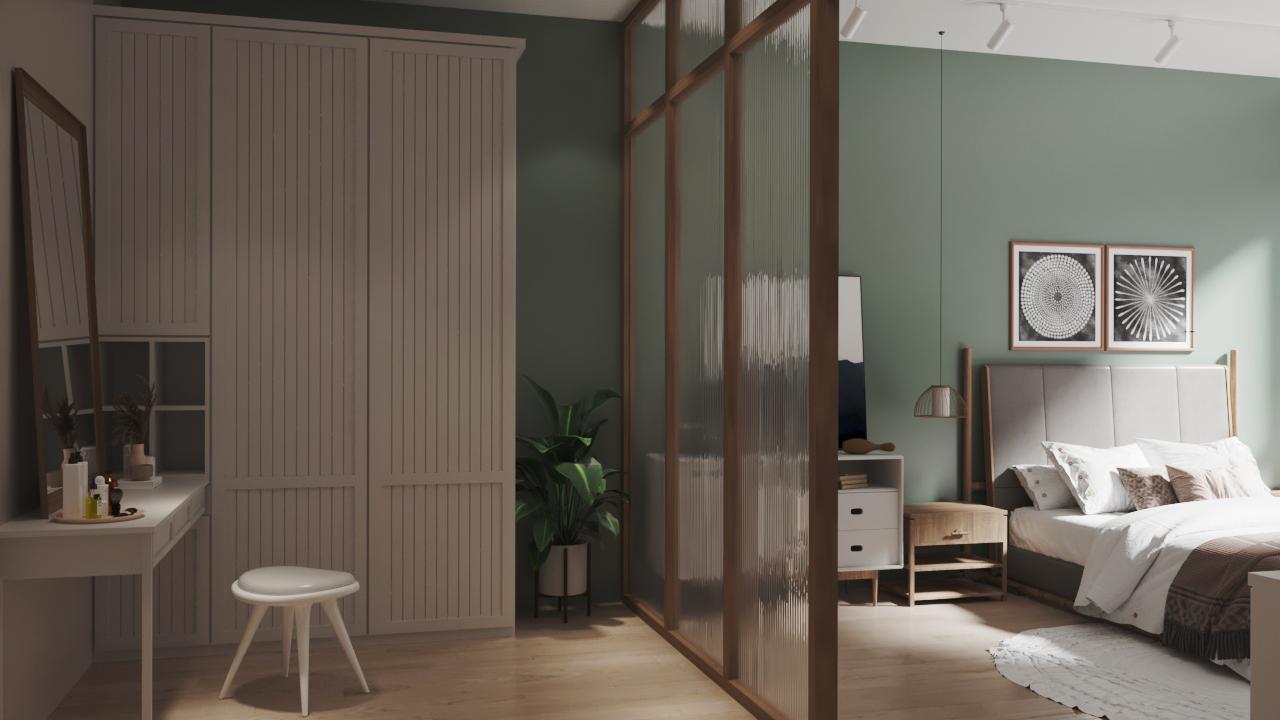 Just like in the kitchen, the design team faced the same problem with space constraints in the walk-in closet area. "If we close up the area with partition or panelling, no more sunlight can reach there," says Wilson. "To solve this, we proposed to have a cast glass panel, instead of a partition."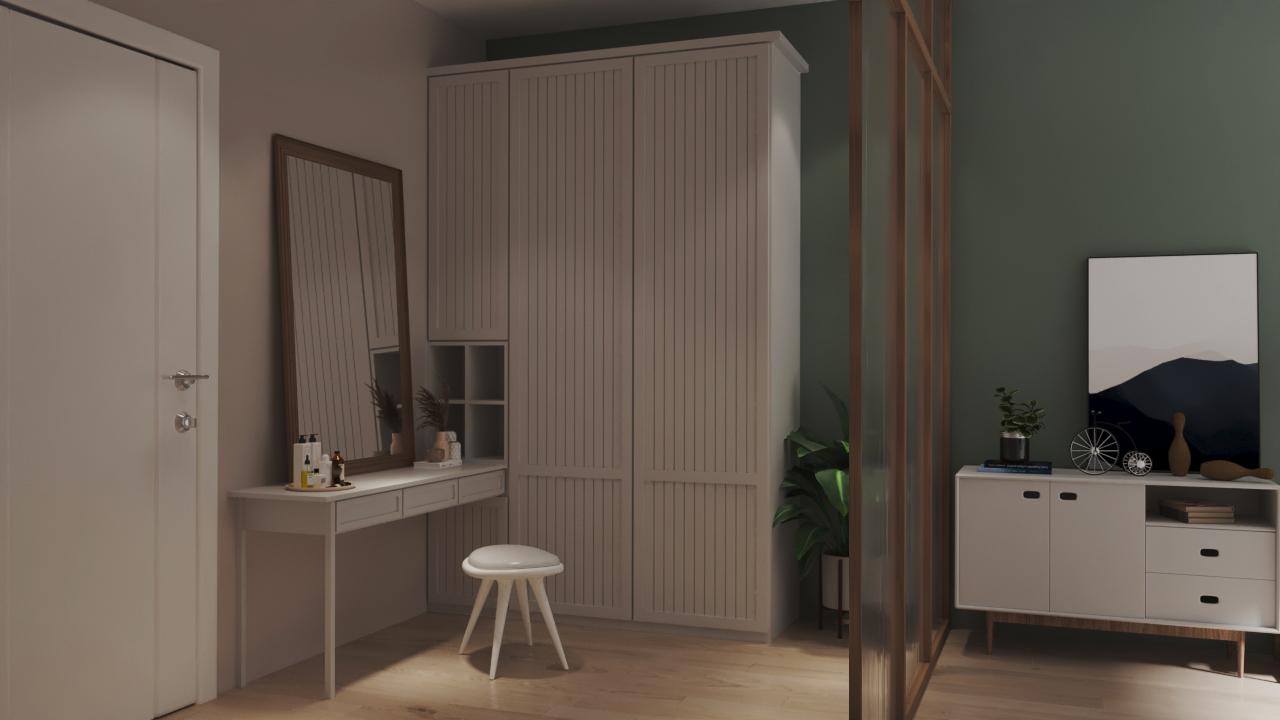 The glass panel with a timber frame that pairs well with the rest of the decor. Unlike standard glass, kiln cast glass has a different type of profile in that it is translucent and slightly distorts the view through the lens, evoking a sense of mystery.